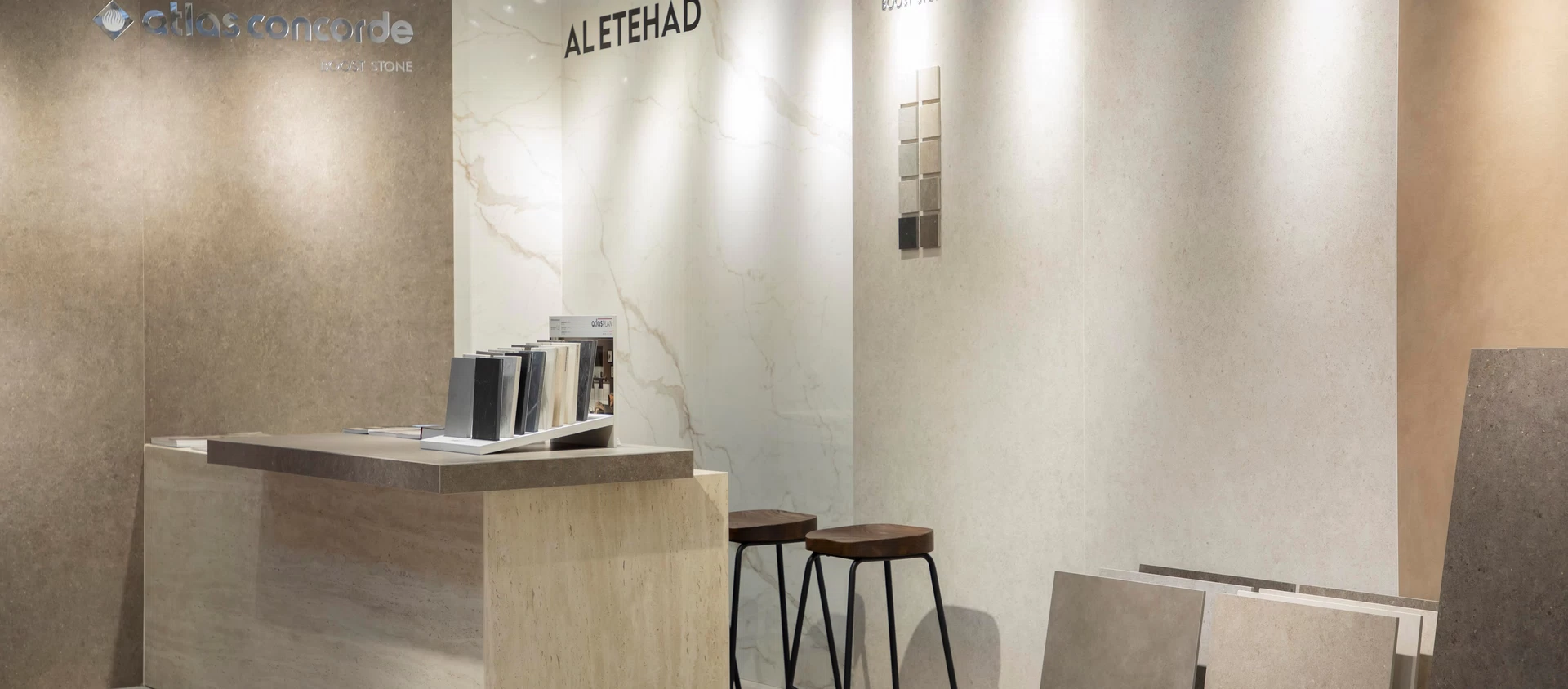 Events
Atlas Concorde at Gulf Construction Expo 2022.
Atlas Concorde participated in Gulf Construction Expo together with Al Etehad Trading, the official dealer in Bahrain.
The event was held at the Bahrain International Exhibition Center on March 22-24, 2022.
After participating in the exhibition for four consecutive years, 2022 was a very successful year aimed at consolidating the partnership also thanks to the presentation of Atlas Plan, the Atlas Concorde brand specialized in the production of large ceramic slabs.
In conjunction with the opening week of the Formula 1 Grand Prix in Bahrain, the booth welcomed more than a thousand visitors who were able to get a good look at all the new Atlas Concorde collections.
From Boost Stone and Boost Natural, displaying the entire color range, to the 120x278 6 mm thick slabs of the Marvel Shine marble-effect collection.
Visitors were also able to see the 12 mm thick Atlas Plan countertops in the new Travertino Sand color.
Once again Atlas Concorde has brought ceramic excellence to international markets thanks to the valuable cooperation of a large dealer like Al Etehad Trading.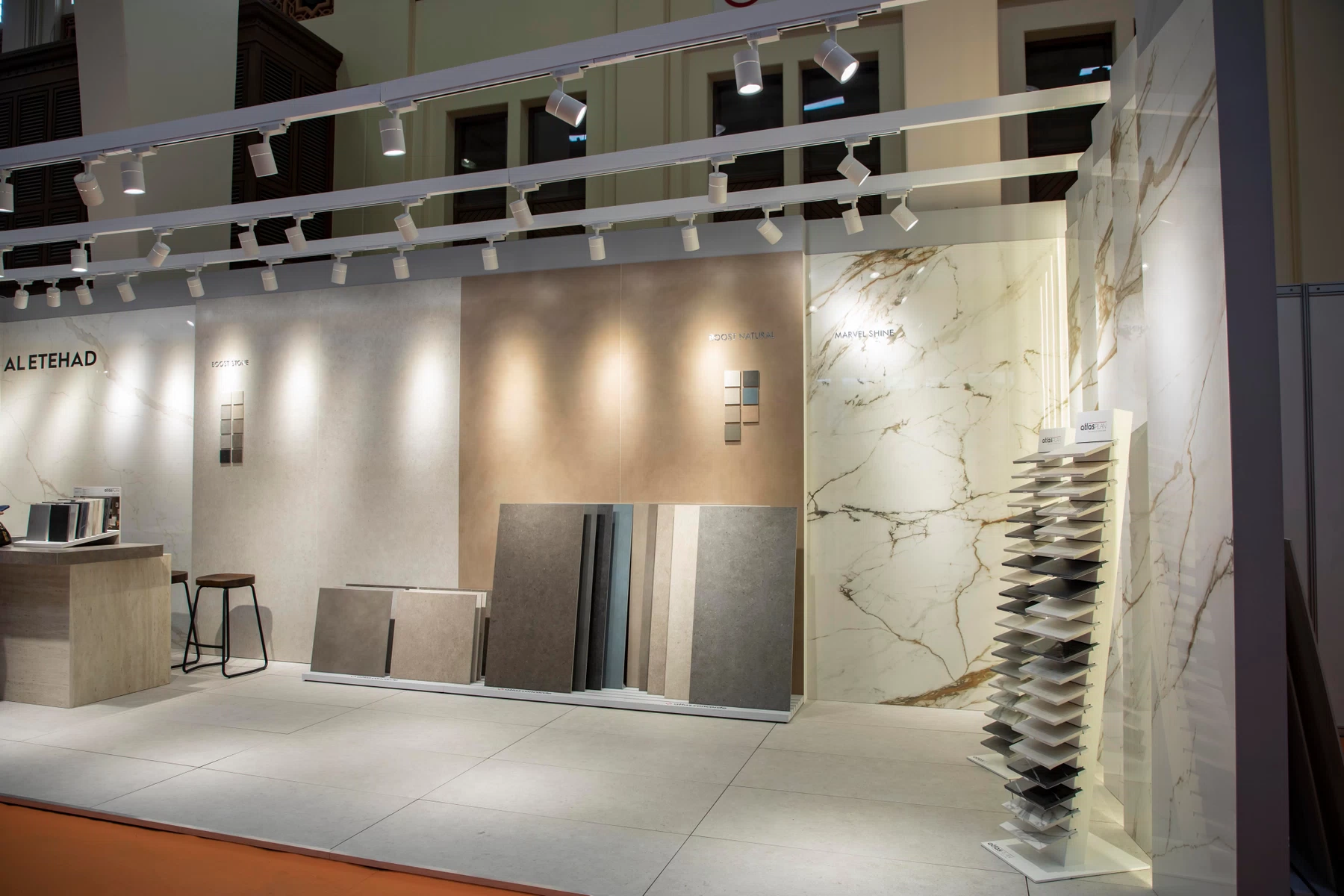 Atlas Concorde Gulf Construction Expo 2022 Bahrain 070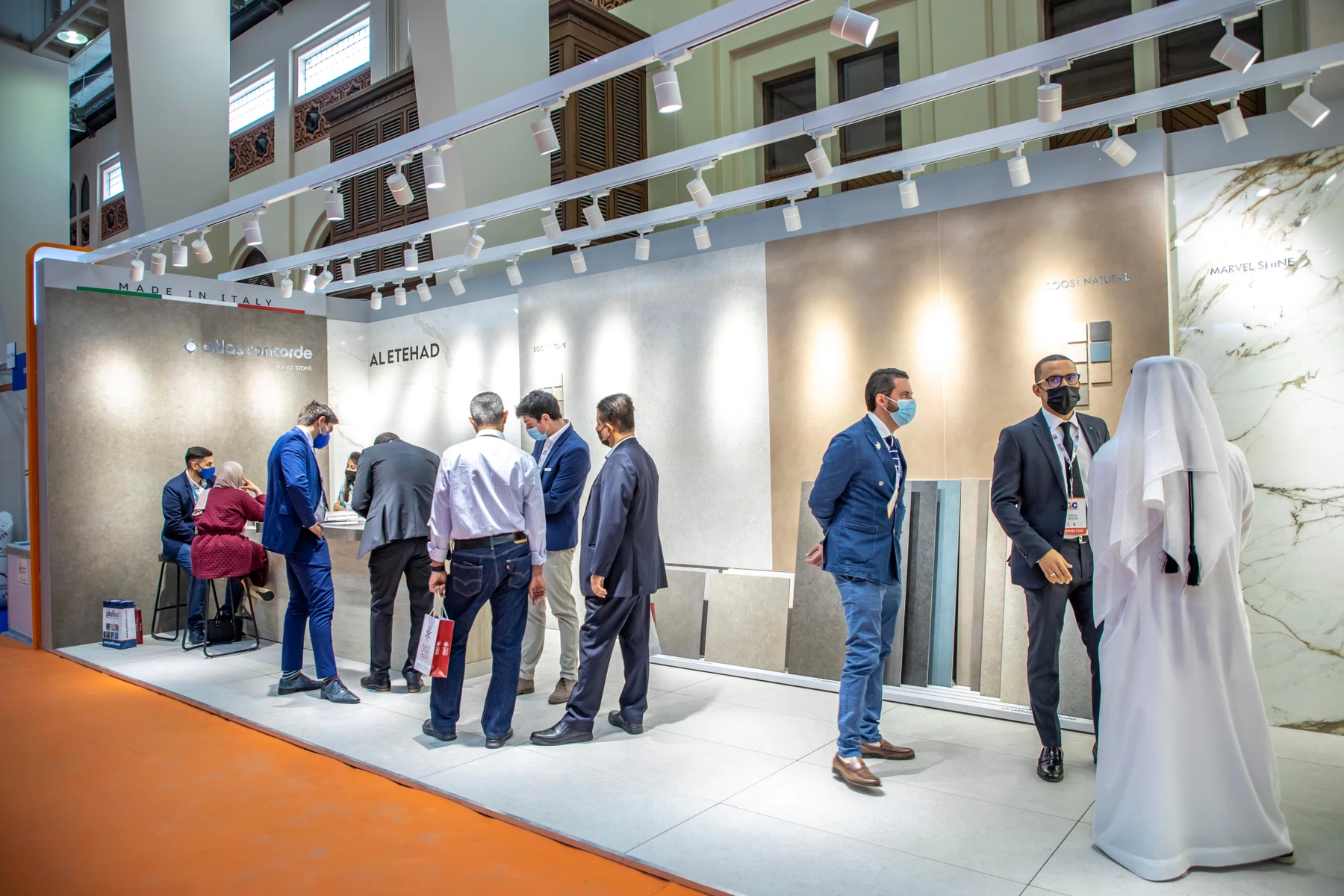 Atlas Concorde Gulf Construction Expo 2022 Bahrain 026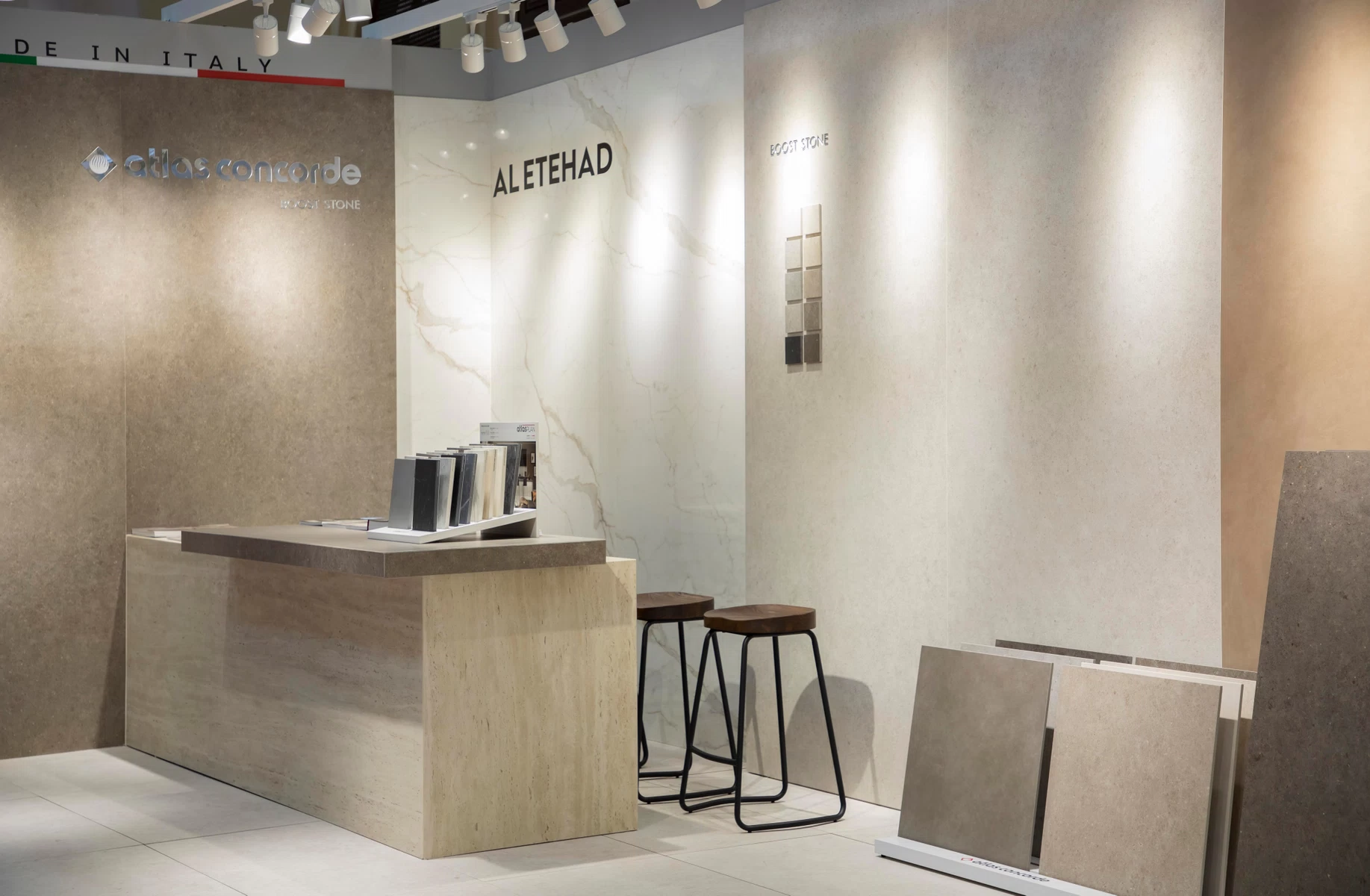 Atlas Concorde Gulf Construction Expo 2022 Bahrain 072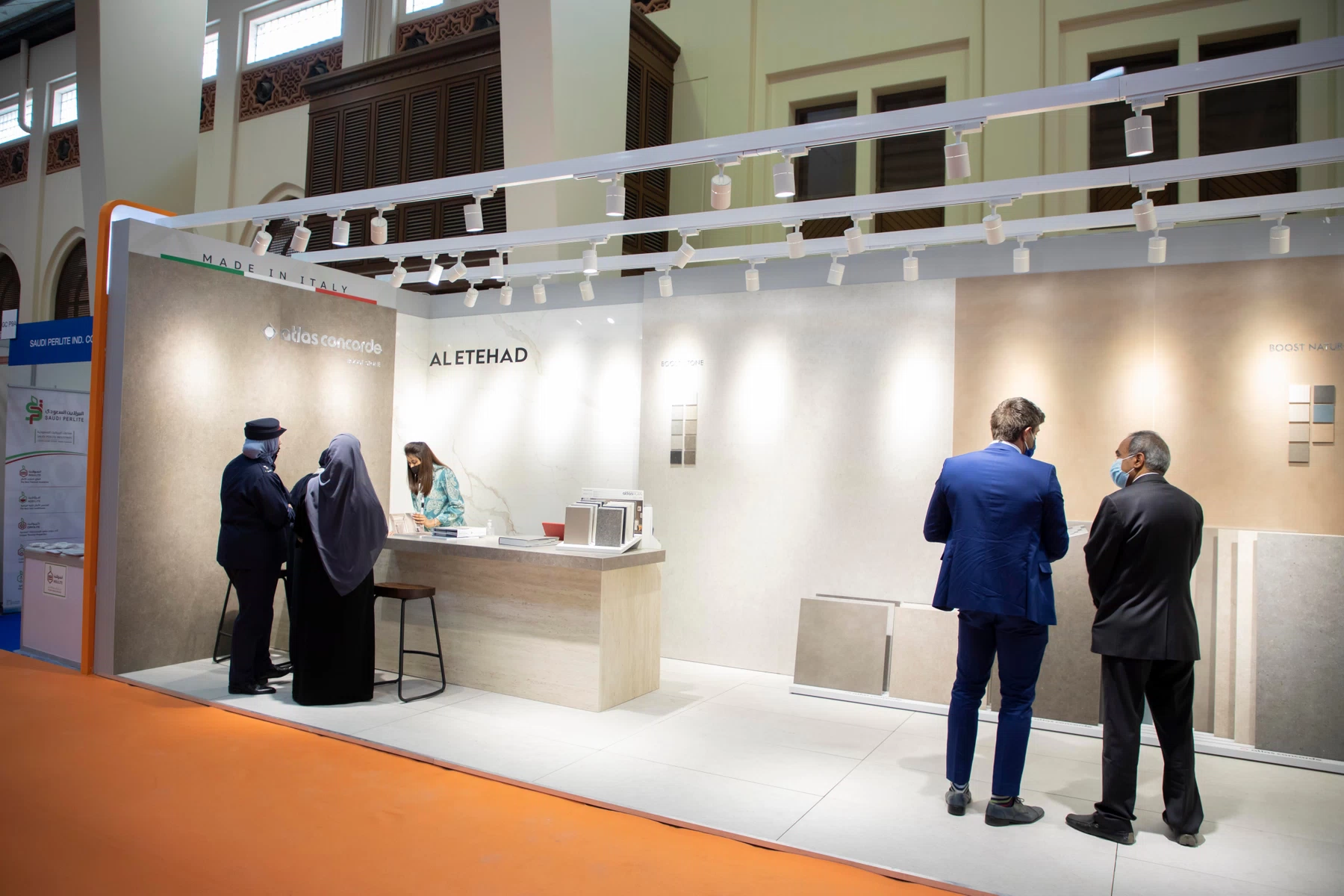 Atlas Concorde Gulf Construction Expo 2022 Bahrain 001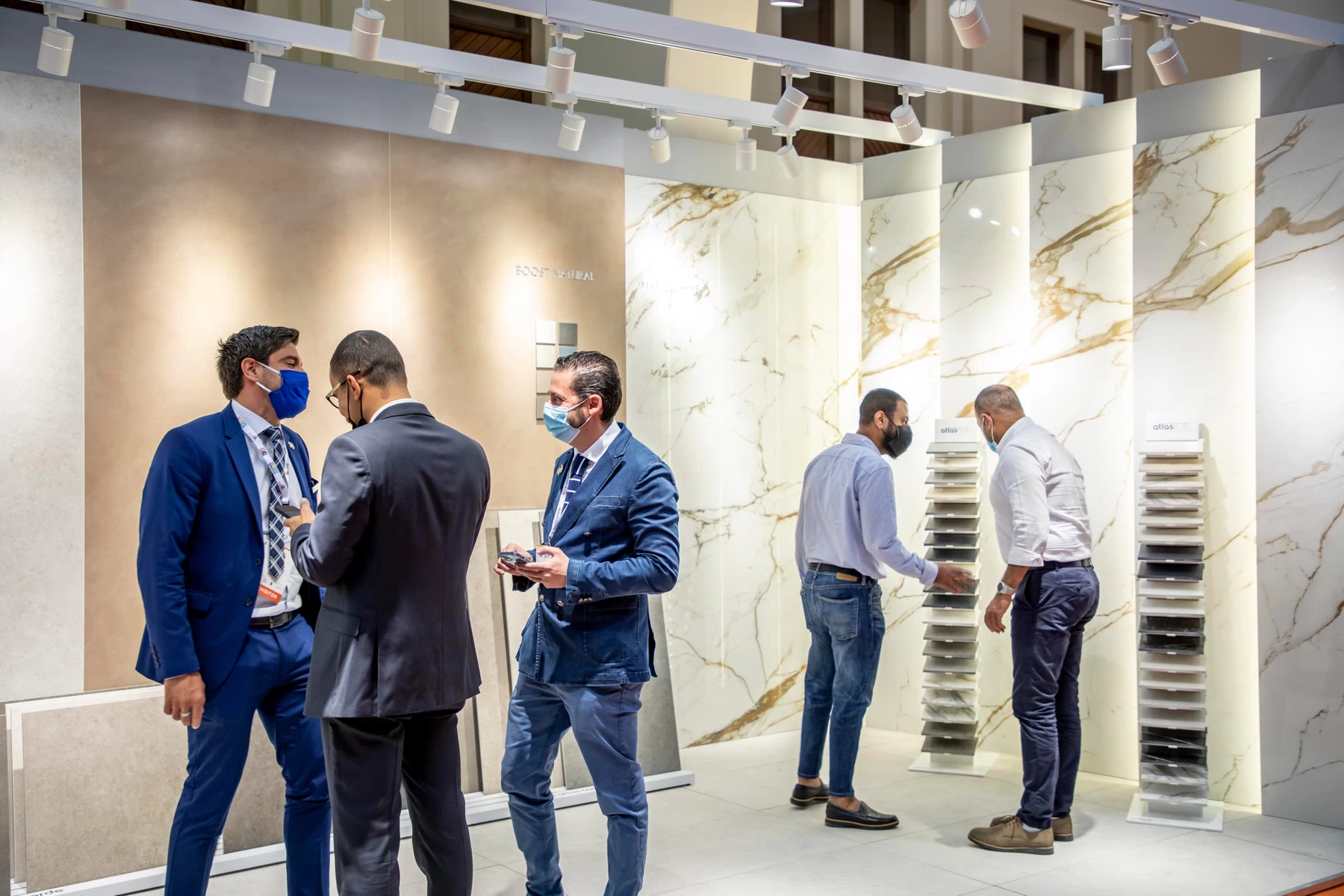 Atlas Concorde Gulf Construction Expo 2022 Bahrain 036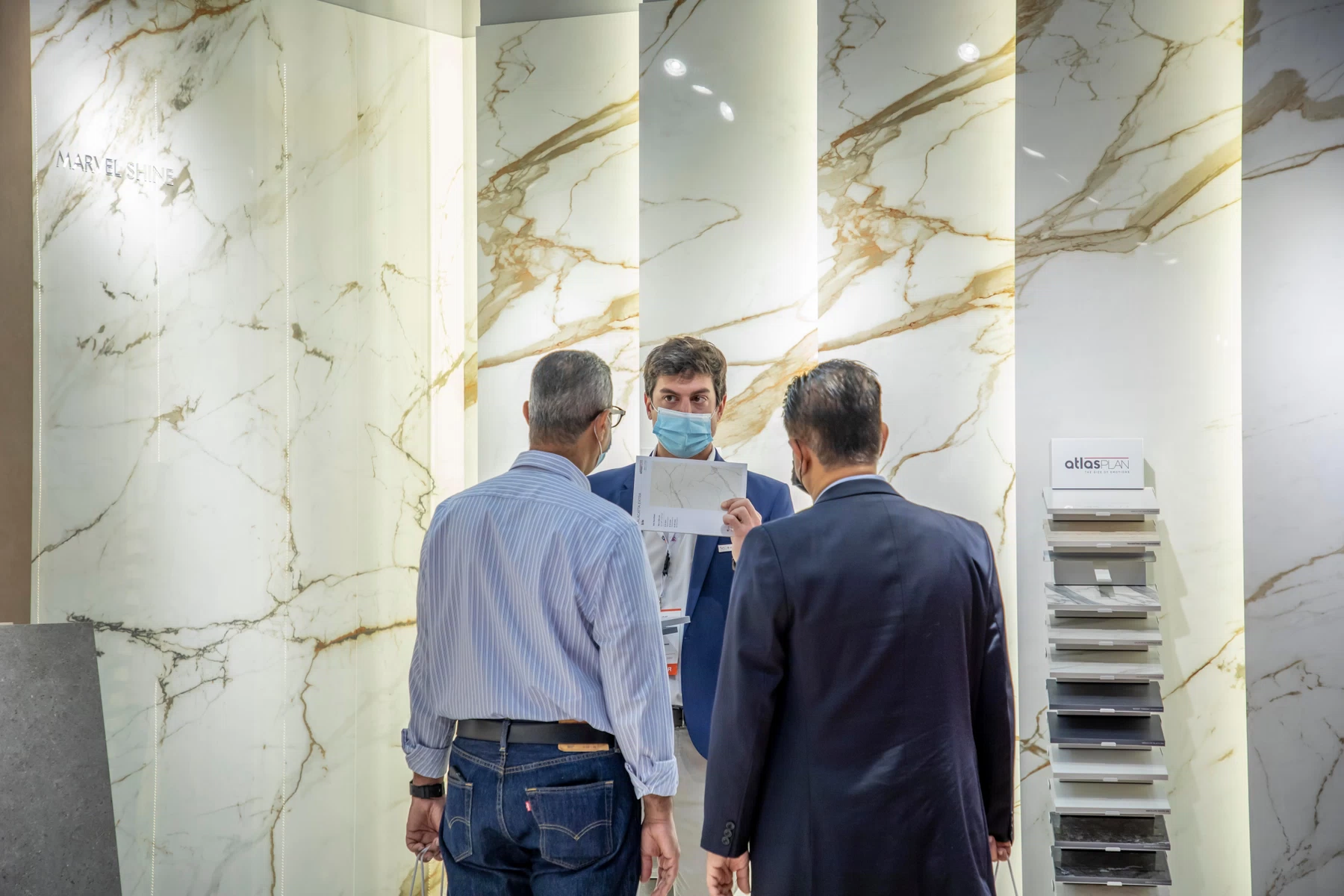 Atlas Concorde Gulf Construction Expo 2022 Bahrain 016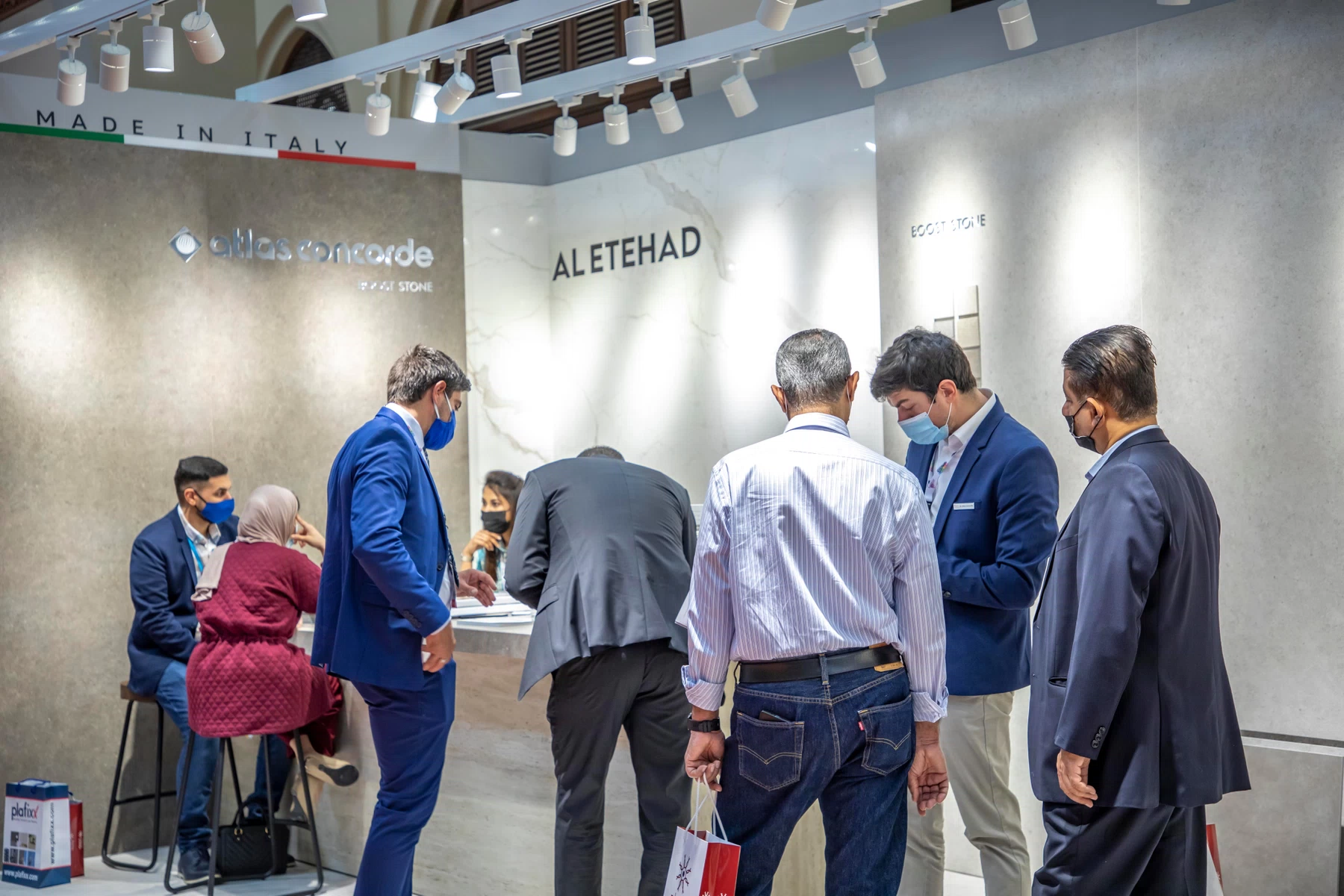 Atlas Concorde Gulf Construction Expo 2022 Bahrain 025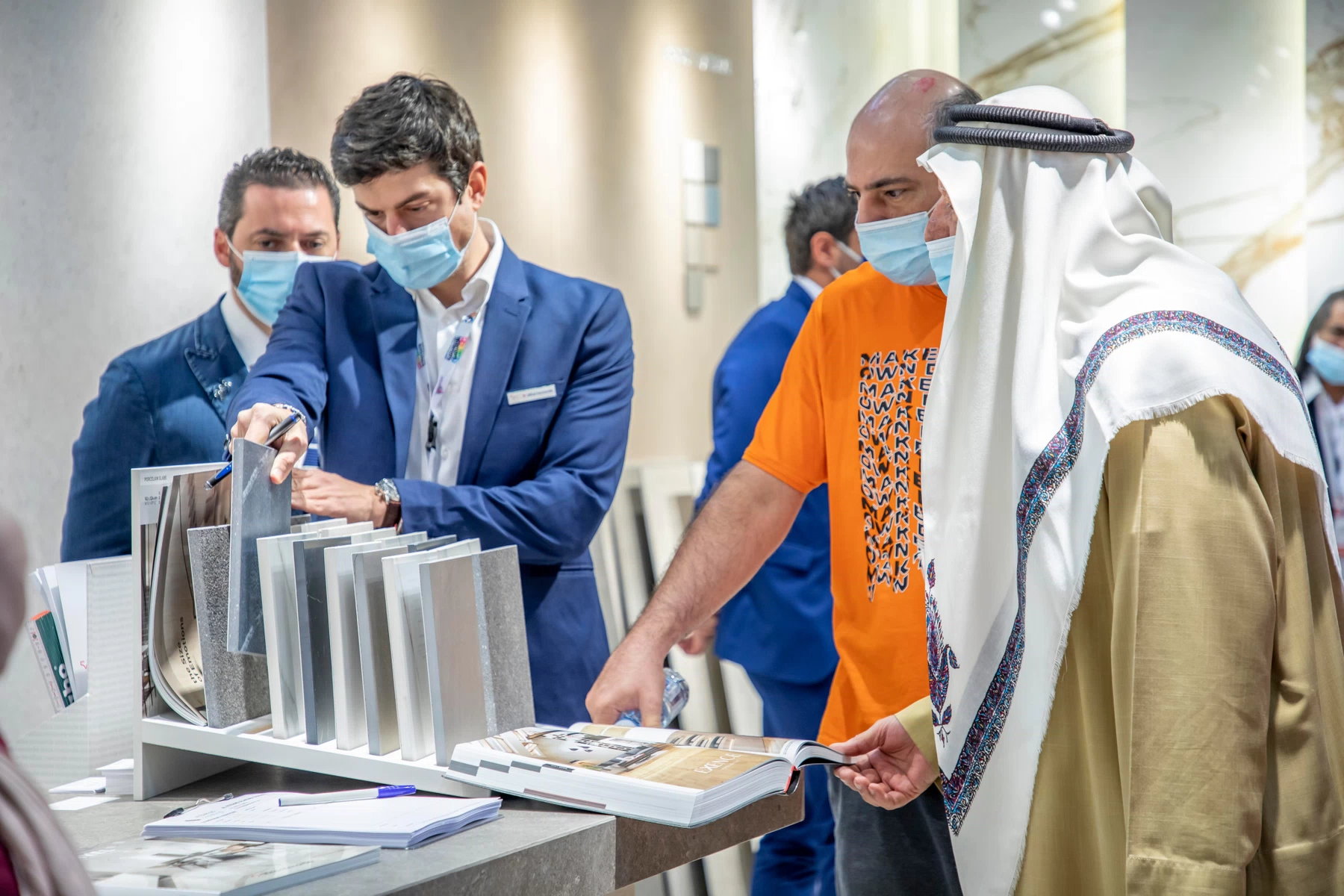 Atlas Concorde Gulf Construction Expo 2022 Bahrain 030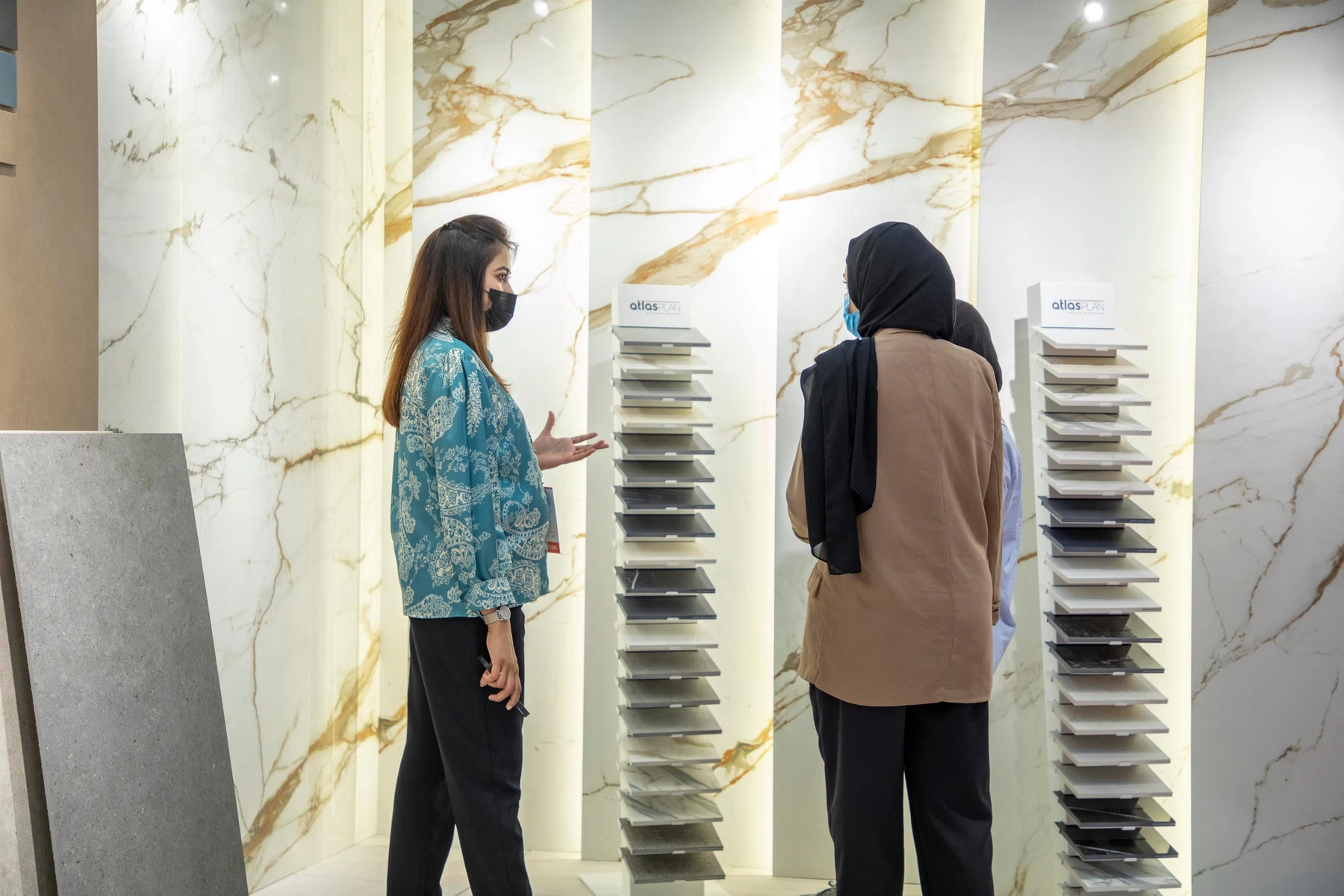 Atlas Concorde Gulf Construction Expo 2022 Bahrain 006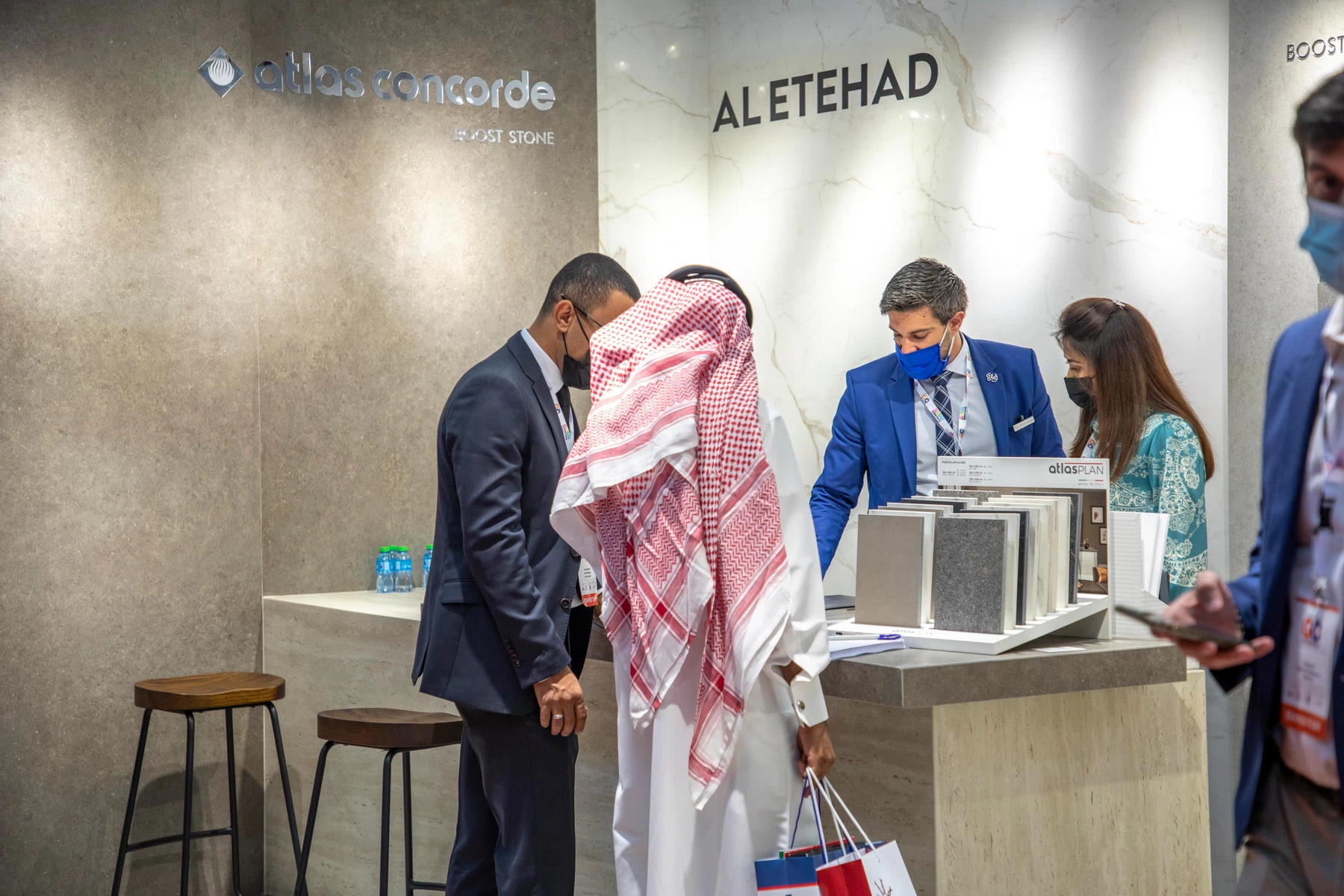 Atlas Concorde Gulf Construction Expo 2022 Bahrain 007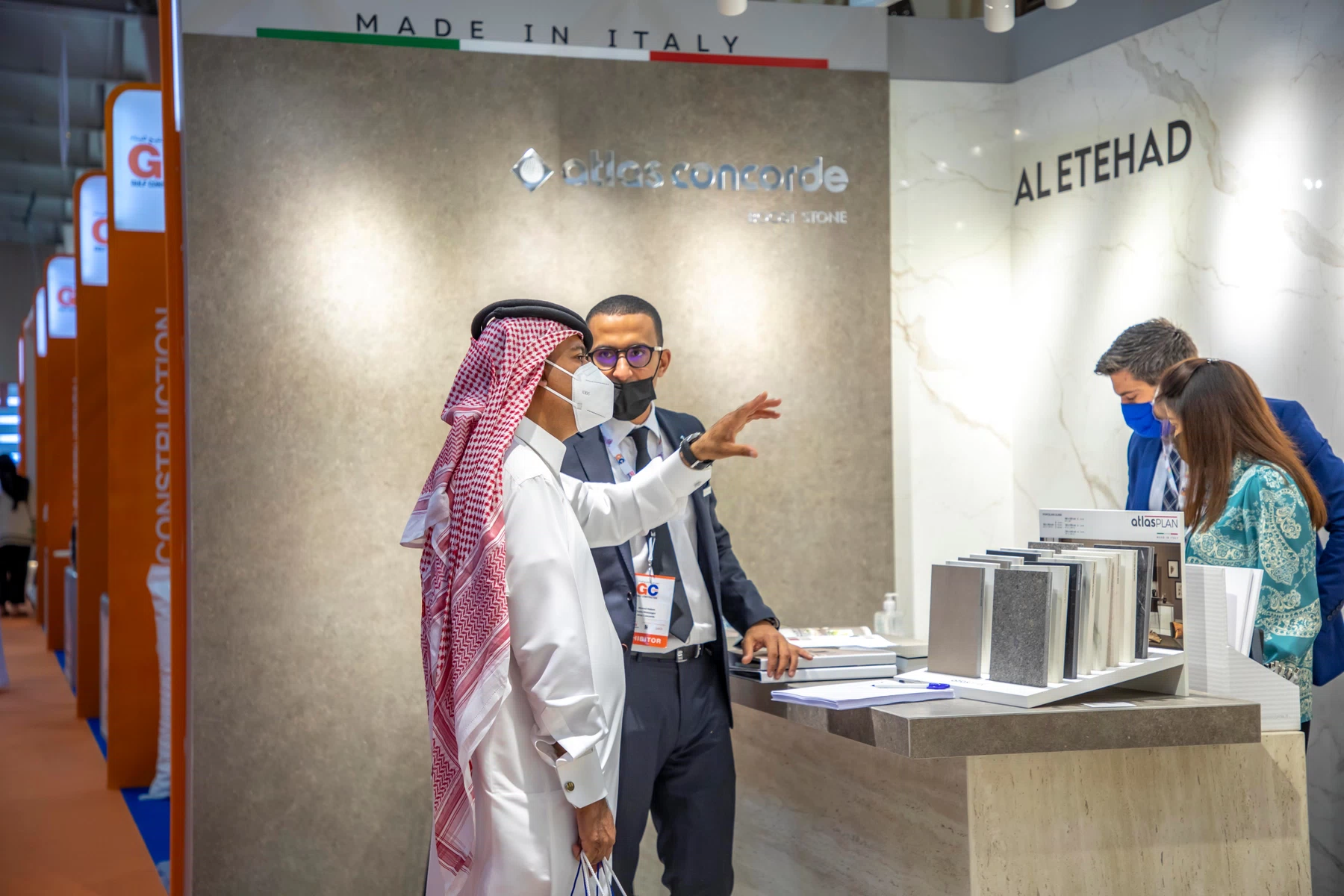 Atlas Concorde Gulf Construction Expo 2022 Bahrain 009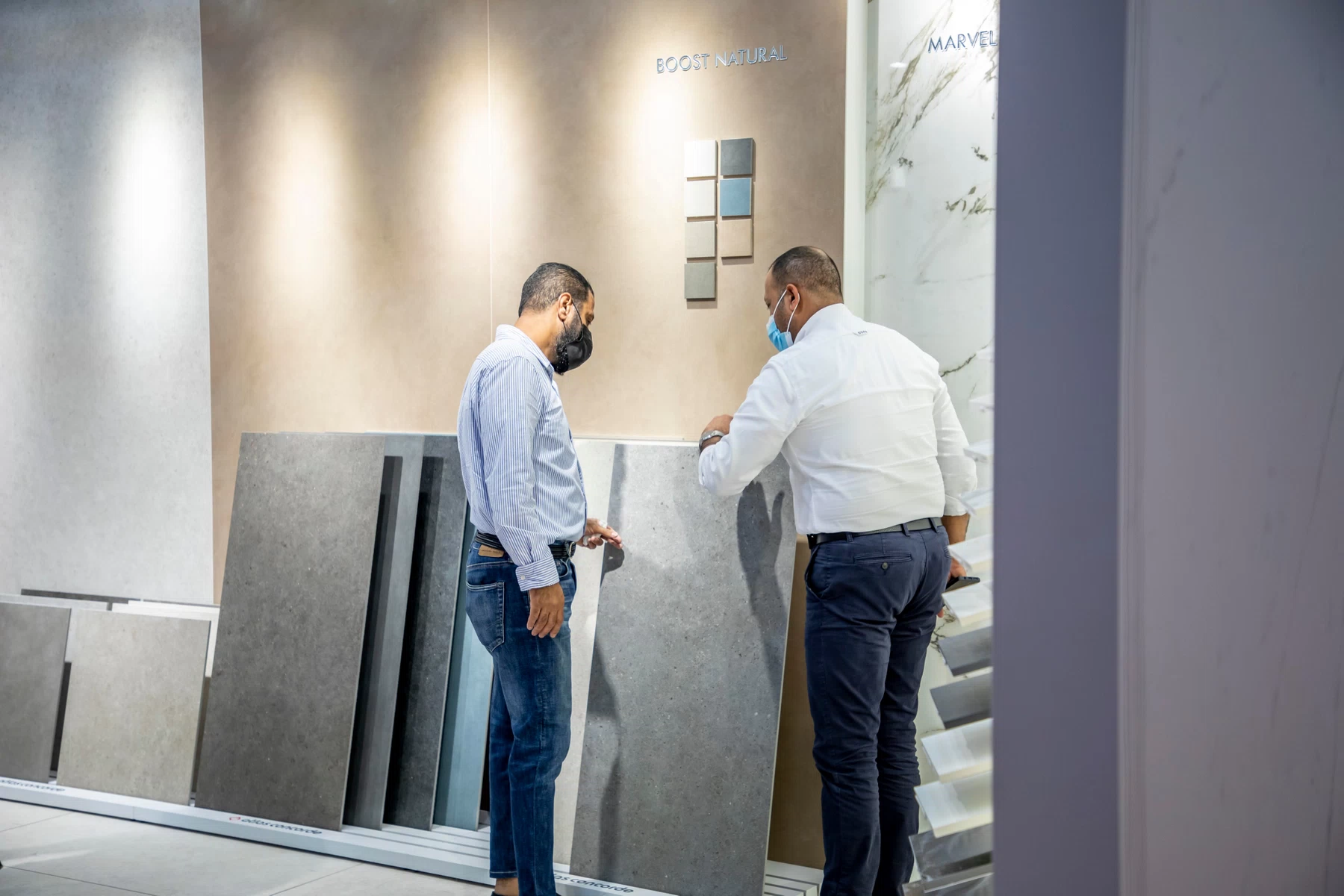 Atlas Concorde Gulf Construction Expo 2022 Bahrain 034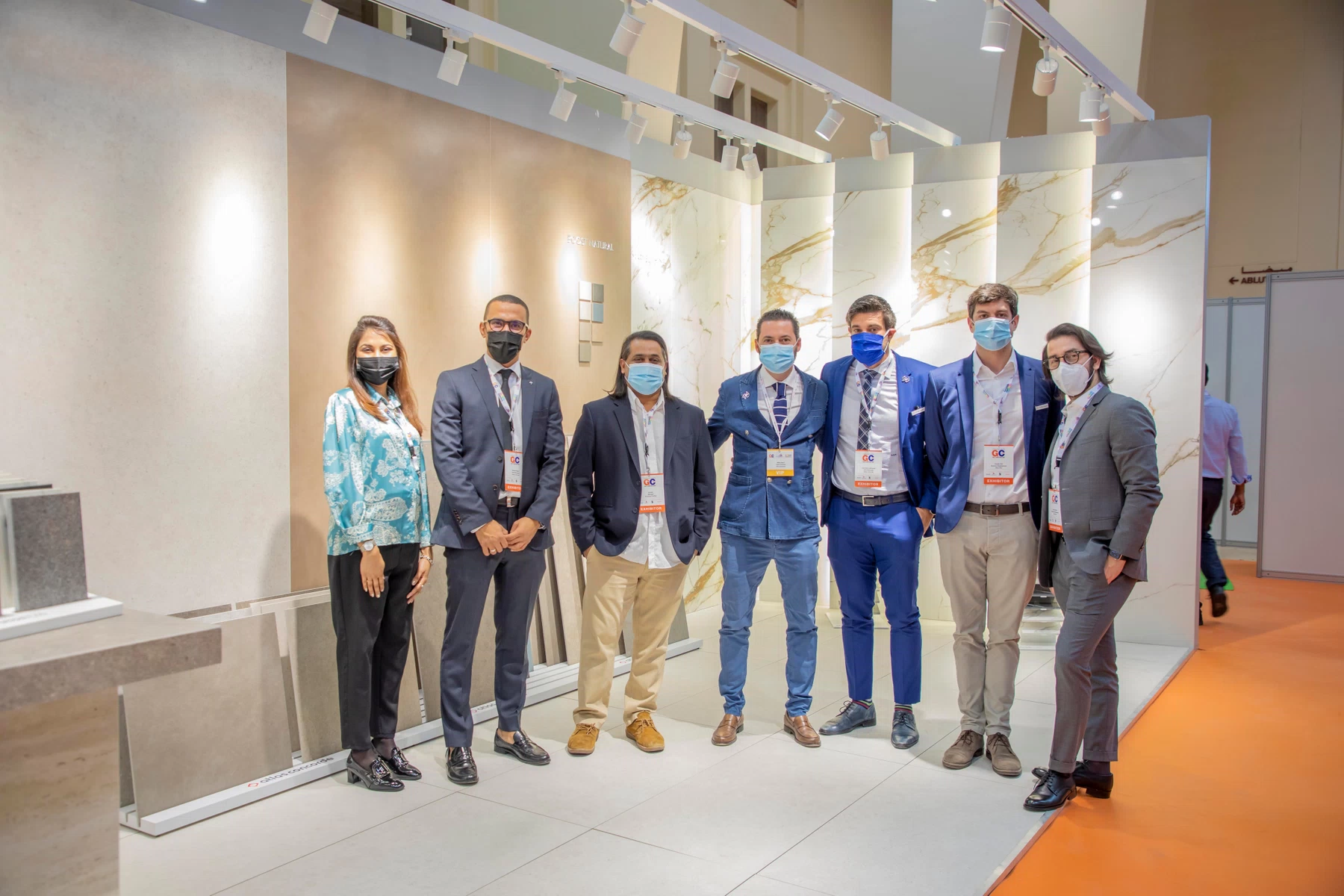 Atlas Concorde Gulf Construction Expo 2022 Bahrain 003