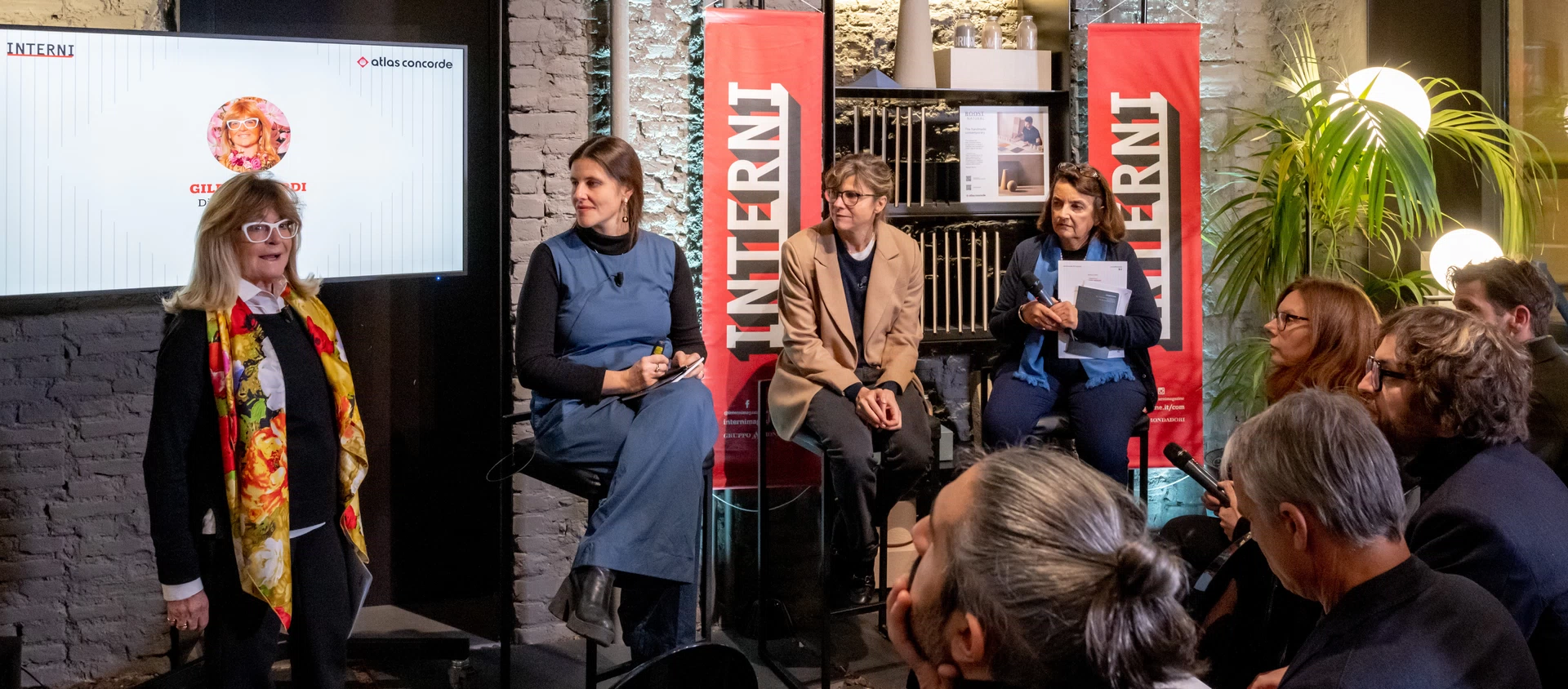 Events
Milan: projects and research the drivers of change
Safety in public spaces. This was the topic addressed at the third event in the series of meetings sponsored by Atlas Concorde in collaboration with Interni.
The third meeting, held at Atlas Concorde Studio Milano, was an opportunity to discuss the topic of safety in architecture with a selected panel of Milanese architectural firms.
In projects for spaces characterized by sharing and foot traffic (sports events, spas, hotels, schools, hospitals, museums, libraries, cinemas, theaters), it is essential to consider safety as a strategic value to be taken into account on par with the esthetic focus of the interior design.
Finding the right mix of safety and design, understood as an expression of form and beauty, means achieving the perfect balance for highly performative projects.
Architect Silvia Prandelli, head of Populous in Italy, an international architectural firm specialized in sports and entertainment, presented an iconic project, the new stadium in Milan, to support the issue of safety. "The Cathedral," explained the architect, "will be an architecture designed not only for fans, but will also constitute a space for the surrounding neighborhood, offering useful services to the community.
She was followed by the architect Ingrid Paoletti, Associate Professor of Architectural Technology at the Department of Architecture, Construction Engineering and the Built Environment at Milan Polytechnic, and Scientific Director of the Material Balance Research Group, who talked about her research, mapping out the drivers of change that trigger innovation processes – the market, designers, regulations – emphasizing the criteria that define the different degrees of innovation in materials. And the talk concluded precisely with the topic of innovation of materials. Giulia Loschi, Head of Product Management at Atlas Concorde, presented Sensitech, a non-slip surface that is soft, pleasant to the touch and easily cleaned thanks to a technology patented in Italy by Atlas Concorde.
The proceedings were opened by the Director of Interni Gilda Bojardi, and the event was moderated by the journalist Patrizia Catalano.