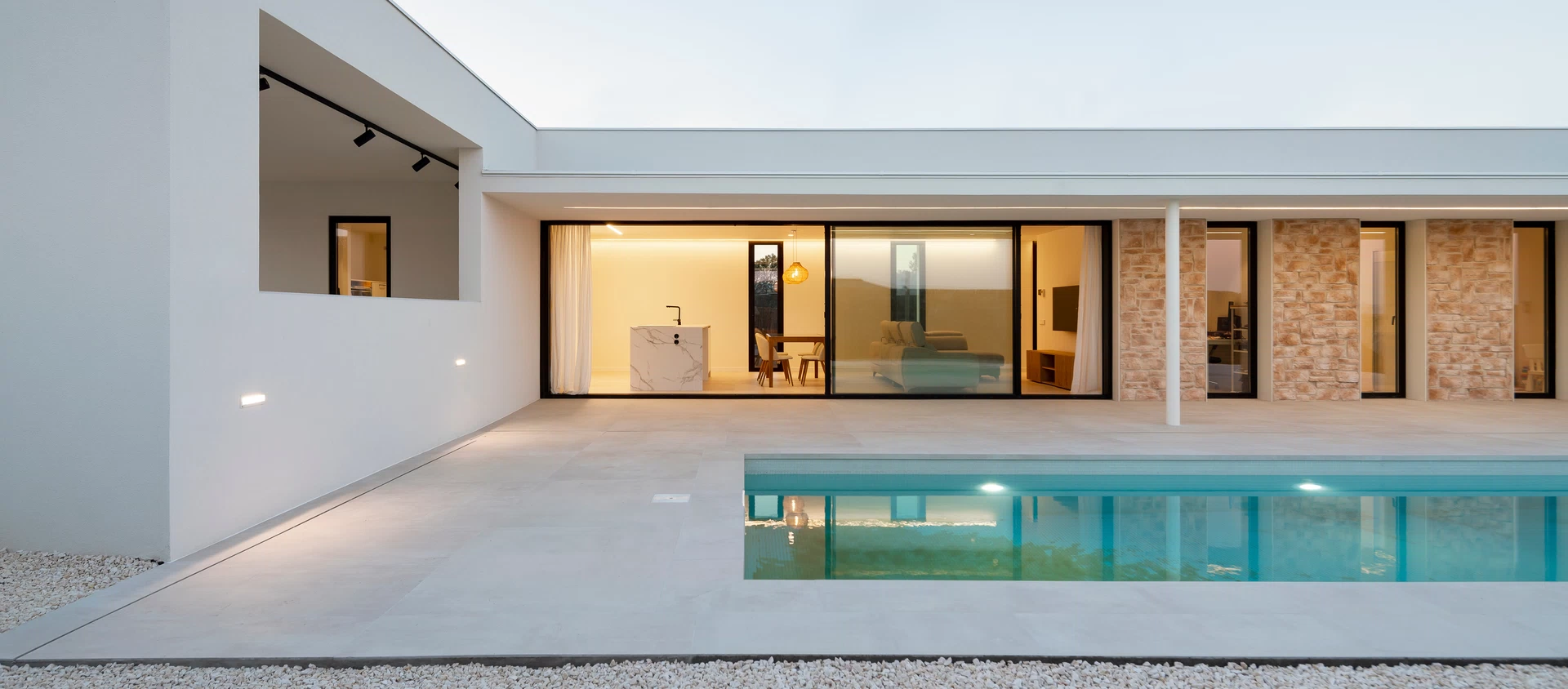 Residential
A Spanish home with a contemporary look
With their delicate nuances, Atlas Concorde concrete-look porcelain tiles define the contemporary esthetic of a Spanish residence. Explore the project.
The elegance of contemporary architecture with its clean lines and spaces that communicate with each other is the central theme of a home in Sant Quirze Des Vallès on the outskirts of Barcelona. Warm colors that evoke the cozy ambiance typical of Catalonia give the residence a modern flavor, where every piece of furniture faithfully does its part to reinforce the overall style.
In this context, concrete-effect porcelain tiles from Atlas Concorde were selected to clad the building's interiors and exteriors. The warmth of a lived-in space and the authenticity of places reborn to a new life are the values evoked by concrete-effect porcelain floors. Applied in an ivory color, Atlas Concorde porcelain tiles give the rooms a relaxing yet dynamic vibe.
In the kitchen, concrete-look tiles were the ideal choice to visually enlarge the space, increasing its depth and making it more welcoming. The ivory shade of the porcelain tile also matched perfectly with the minimalist style of the bedroom, bringing out the space's contemporary character.
The sophistication of this contemporary style is also evident in the outdoor spaces of the residence, where the patio and pool area recall a luxury resort. Indeed, the wide selection of Atlas Concorde outdoor porcelain tiles allows for coordinated indoor-outdoor projects, ensuring the esthetic continuity of the various spaces. Furthermore, porcelain slabs with a 20 mm thickness guarantee non-slip performance and high resistance to weathering.
Homes with contemporary-style architecture are treasure chests of elegance, expressing a solid bond with the surrounding nature and rejecting all glitz and superfluous frills. With this in mind, Atlas Concorde's ceramic solutions are able to perfectly satisfy the precise, timeless demand for style.
Photo credits:
Simón García · arqfoto
Where
Barcellona, Spain
Design by
Inside the project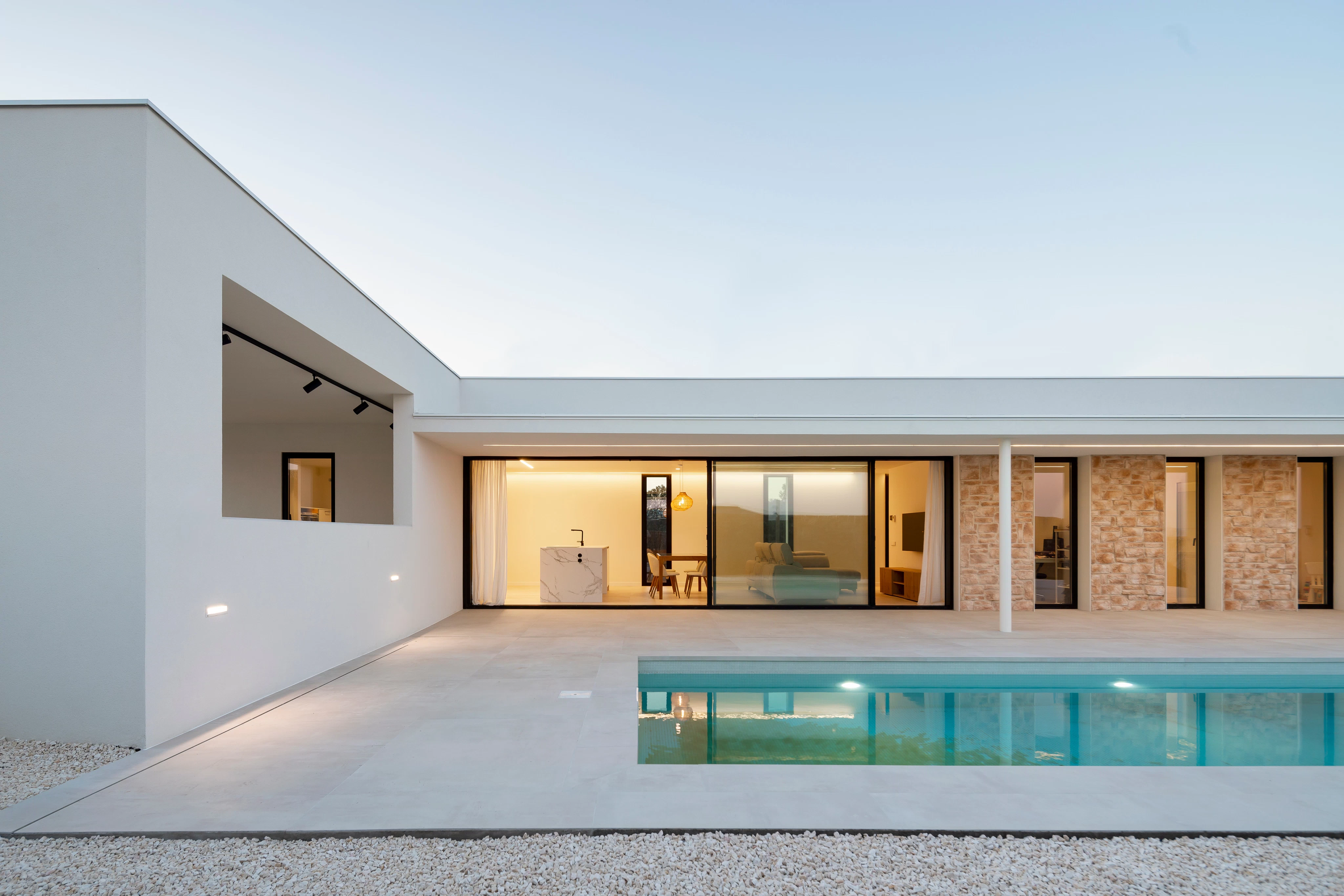 SG2237 9736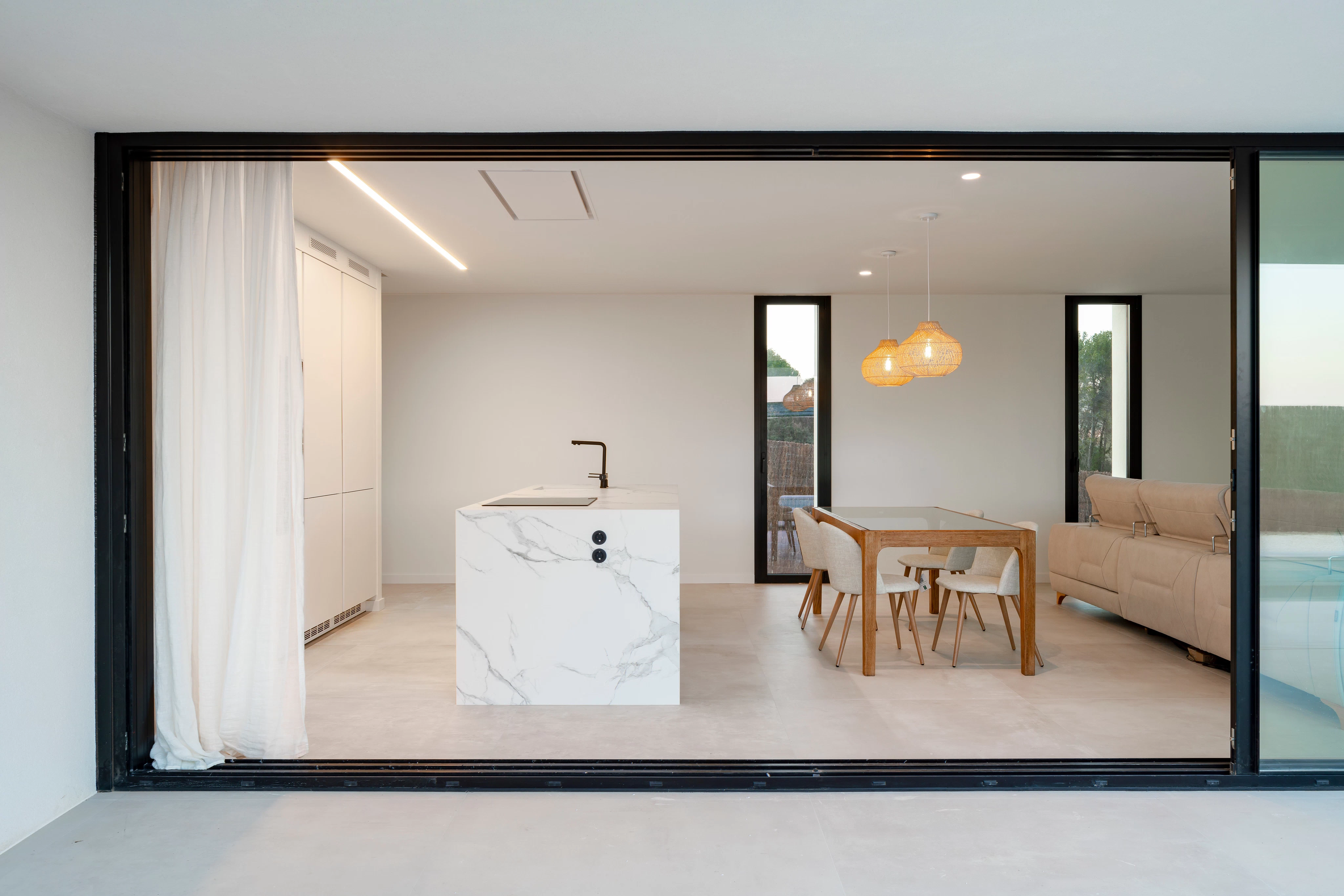 SG2237 9685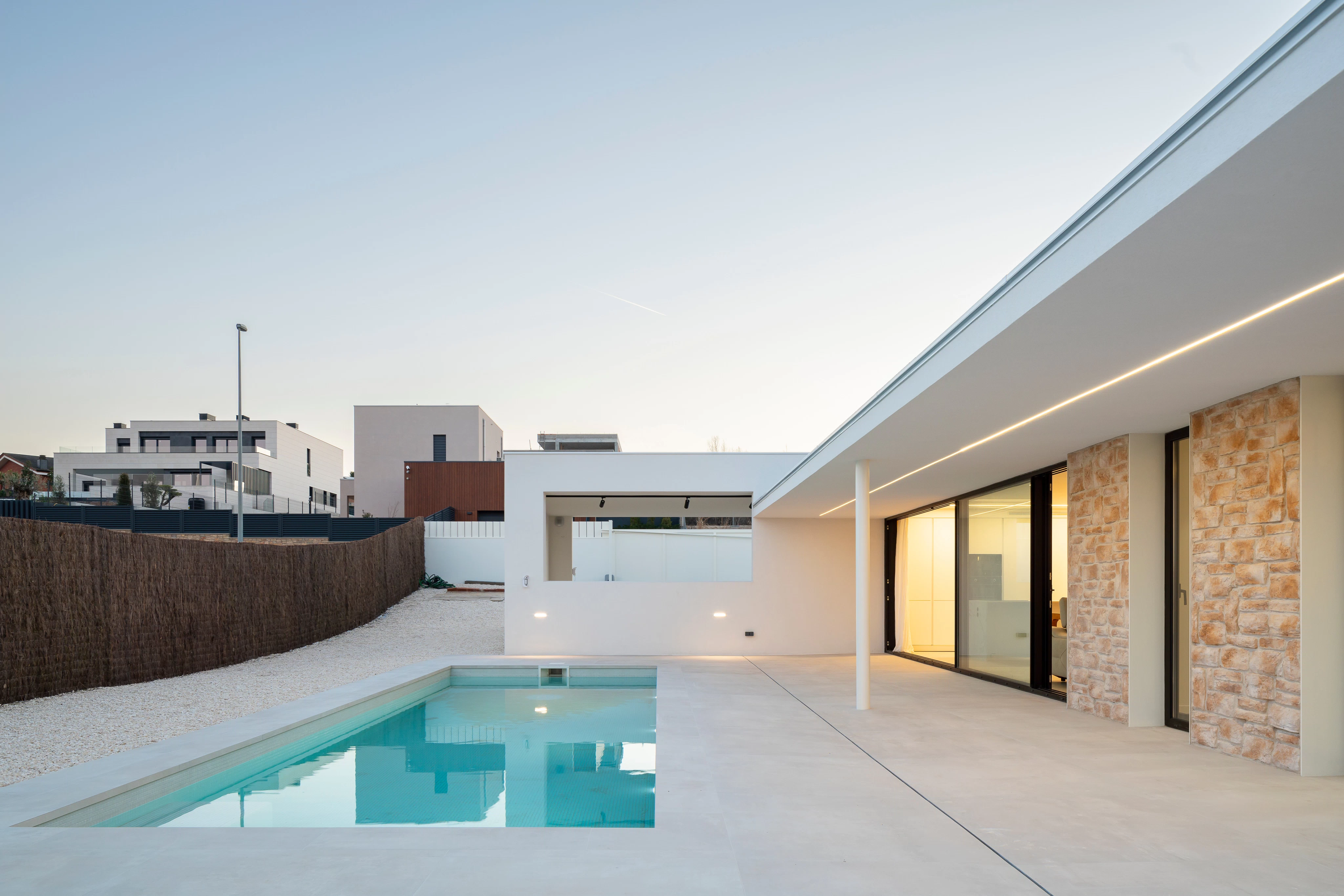 SG2237 9740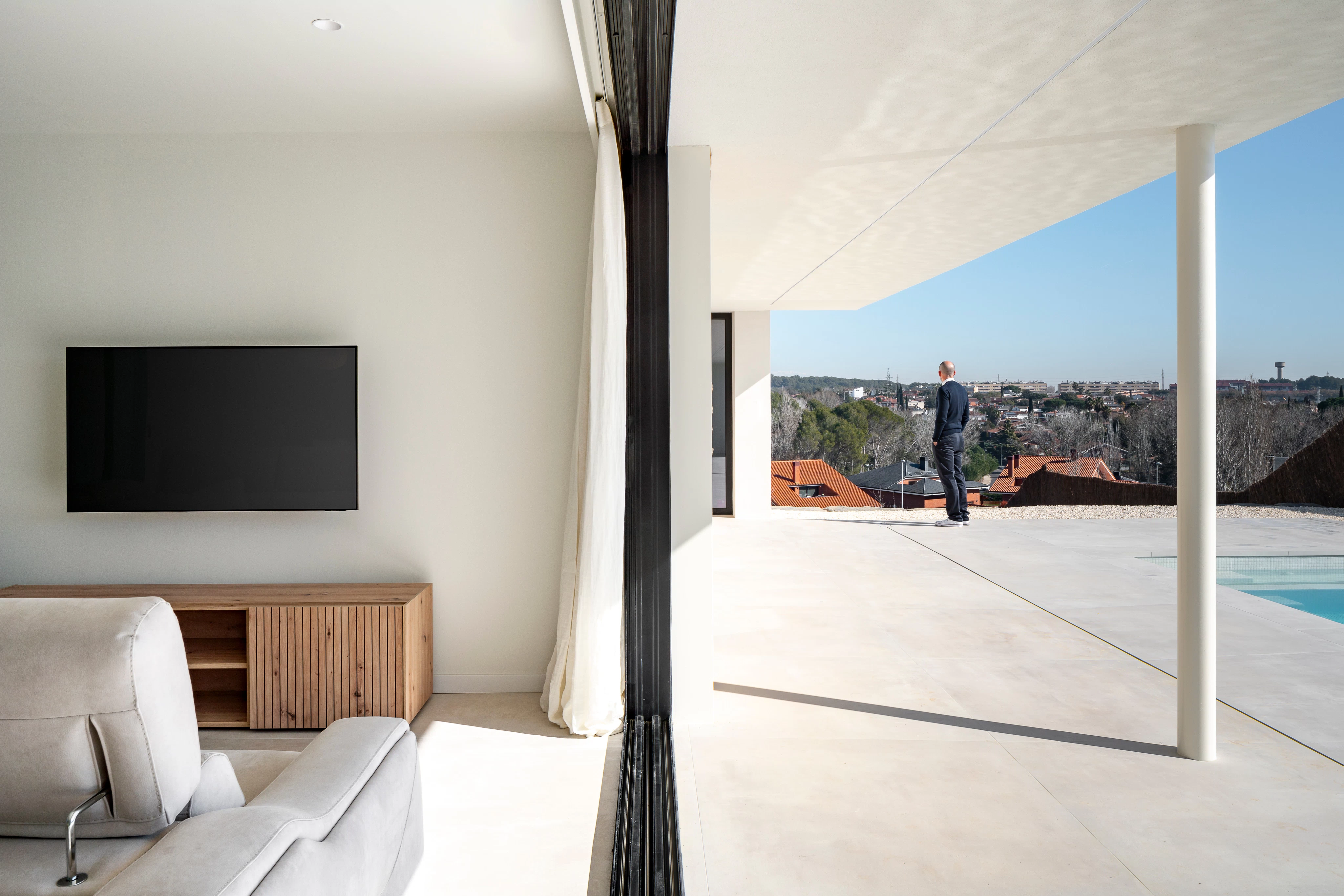 SG2237 9455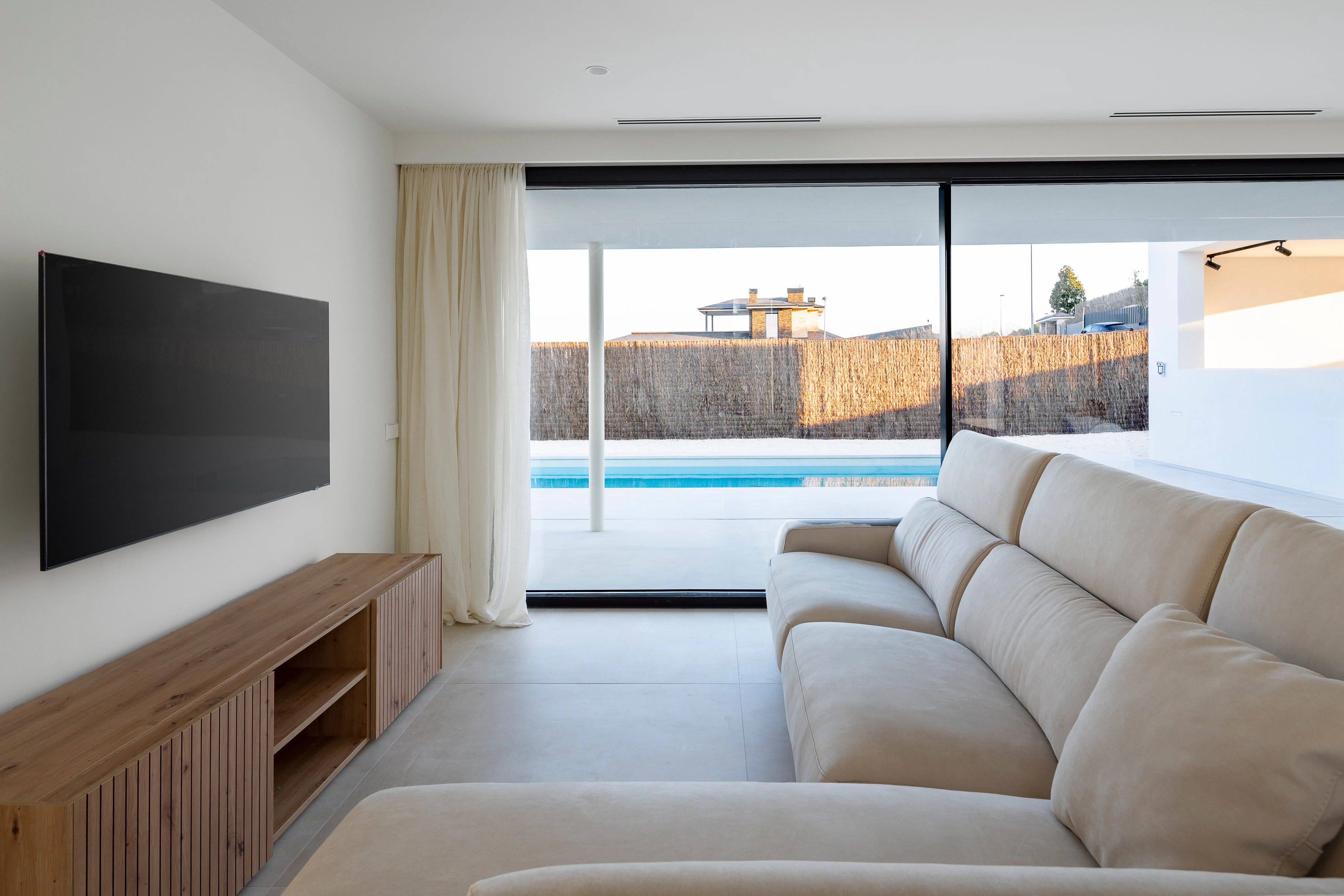 SG2237 9641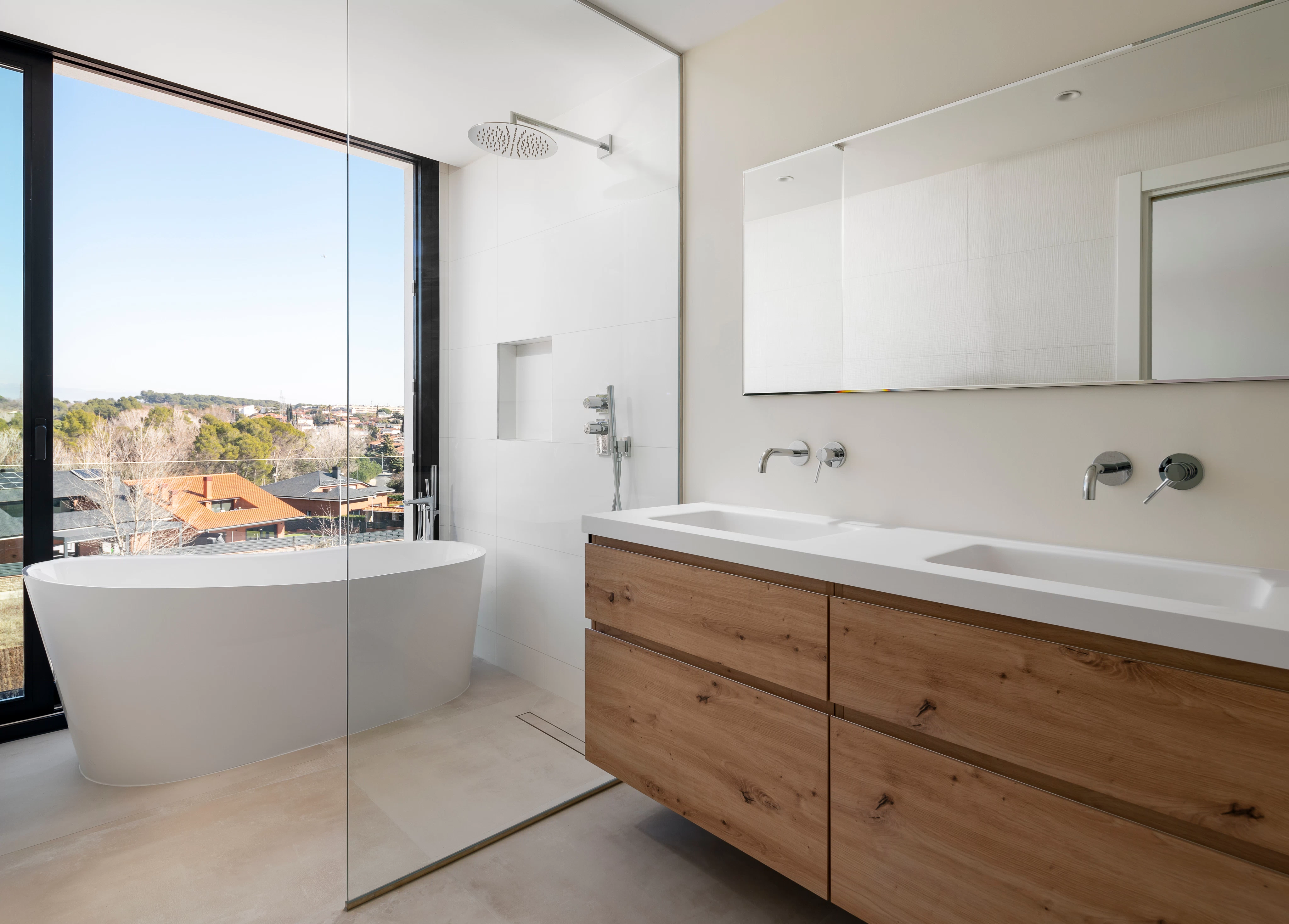 SG2237 9483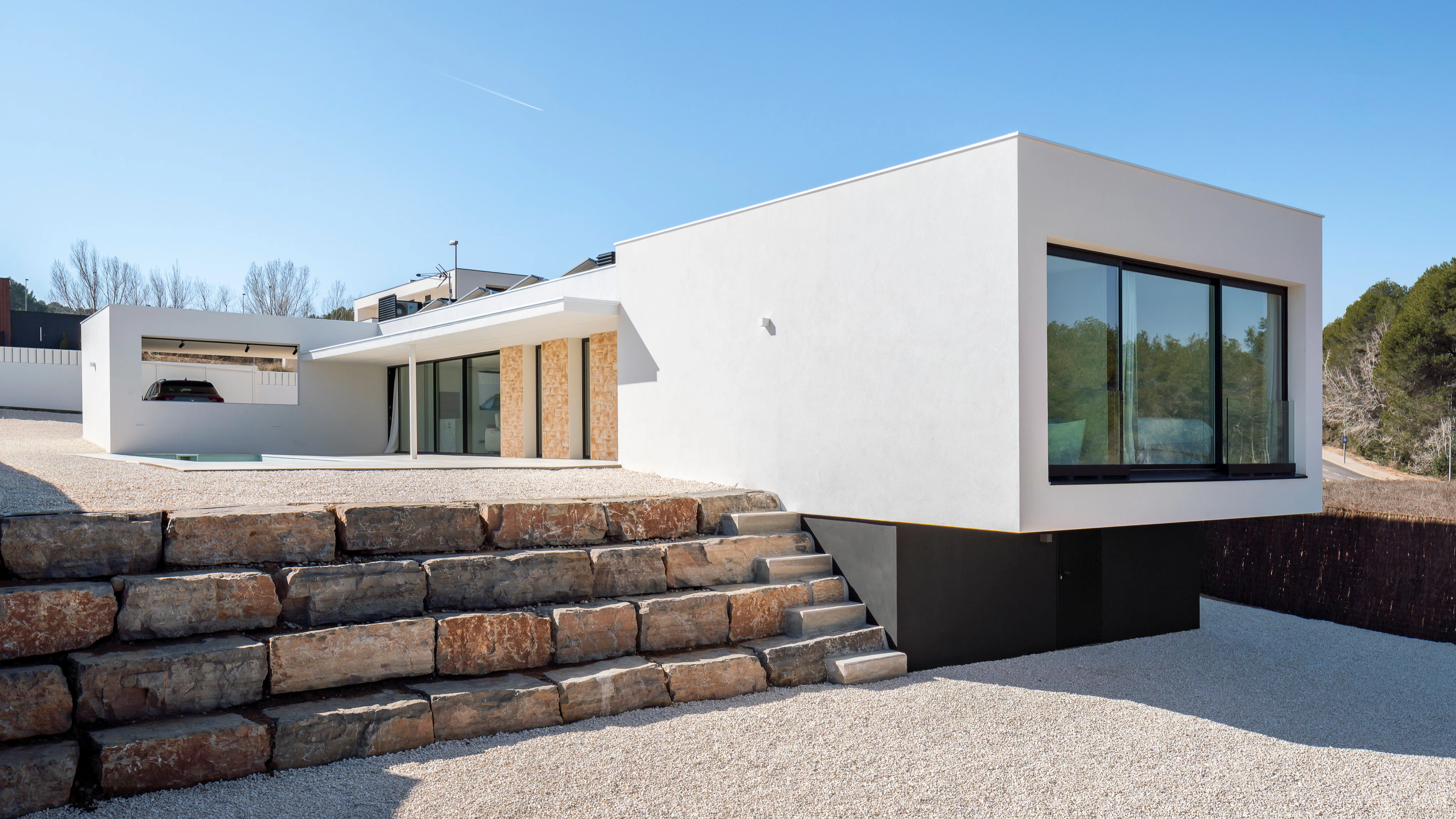 SG2237 9574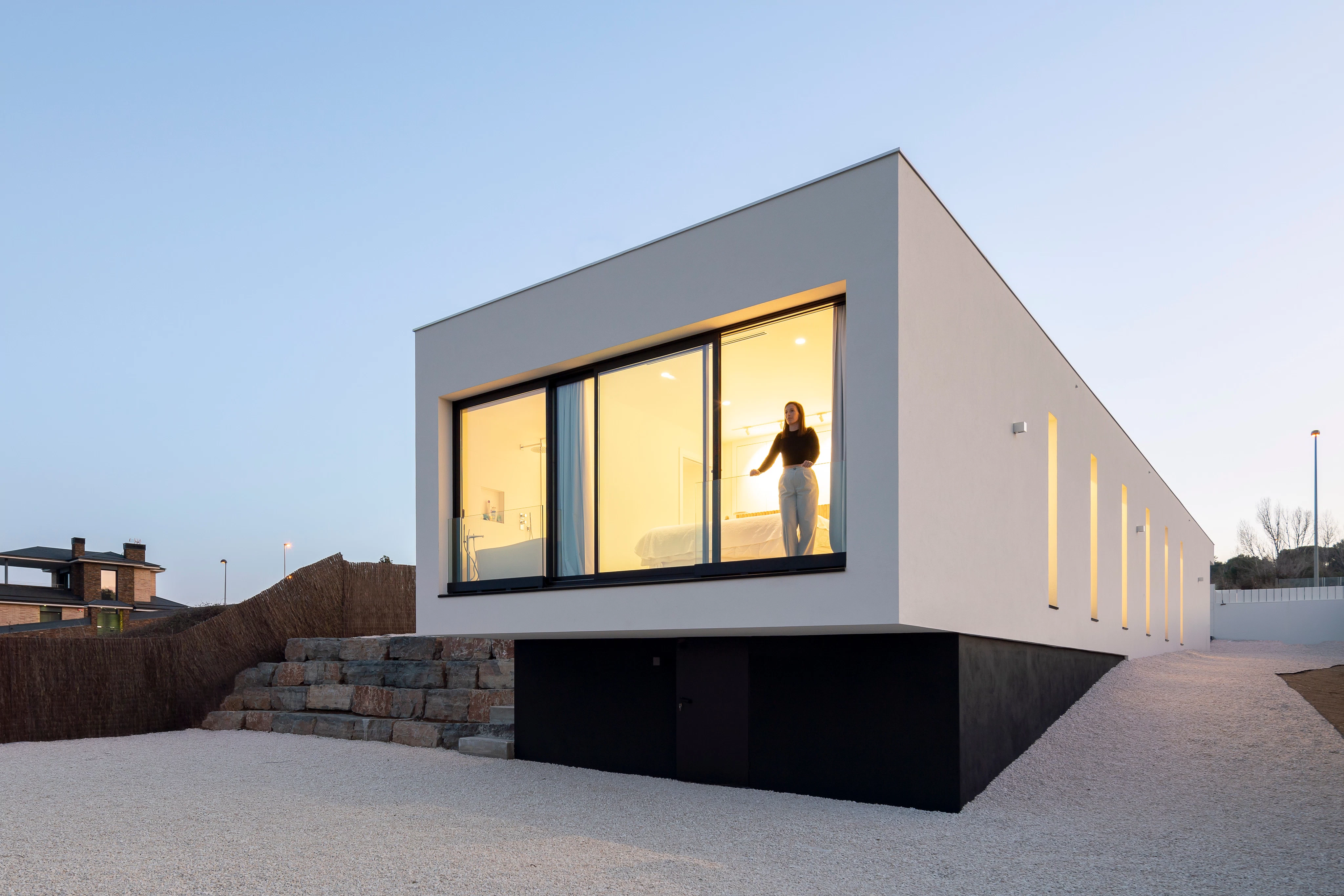 SG2237 9792
Inside the project
The leading collections