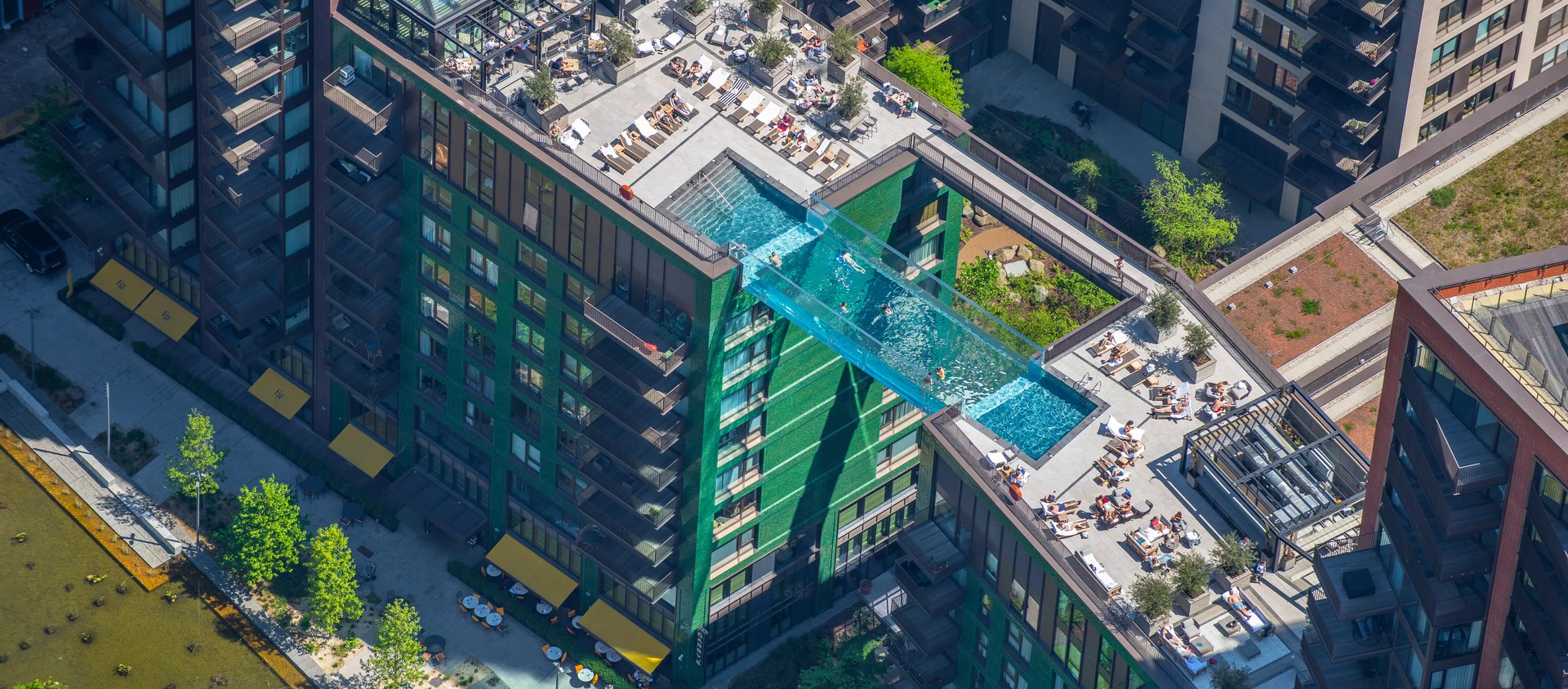 Residential
Atlas Concorde for Sky Pool in London
The elegance of simplicity: that's the description of the elevated swimming pool at the Sky Pool Embassy Gardens in London, where Atlas Concorde stone-effect porcelain tile are used to decorate the terrace floors.
Iconic, unique, and with beautiful lines. It's a spectacular design with interwoven transparencies and an elaborate architectural design to create a suspended swimming pool in the space within the Embassy Garden, a redeveloped district of London that is now symbolic of the City's prestige. A transparent pool that stretches for 15 meters between two buildings transforms the Sky Pool Embassy Gardens into an ambitious design.
The result not only of a refined esthetic taste but above all of a complex technical design, the Sky Pool was made with cutting-edge materials and techniques to guarantee the increasingly necessary combination of beauty and functionality. And it is precisely to meet this need that Atlas Concorde stone-effect porcelain tiles were selected for the terrace floors, helping to create a space conveying both style and practicality.
Thanks to special characteristics such as an anti-slip surface, hygiene, durability, resistance to chemicals and humidity, Atlas Concorde tiles are perfect for use on pool floors. The design and technical reliability of the materials have helped make the London rooftop a place where well-being becomes synonymous with safety and reliability.
Selected in a subtle nuance that fully responds to the urban chic style of the rooftop, the stone-effect porcelain surfaces were installed on a particular structure that prevents damage in the event of strong wind and on a raised floor to allow for a lightening of the flooring as a whole. The choice of a raised floor is a valid option to facilitate quick access, especially in settings like these where maintenance may be required for the pool or other systems.
Being part of such a unique project is proof of how Atlas Concorde products are able to meet the most ambitious design needs thanks to a wide range of solutions capable of responding to and anticipating trends in the world of urban design.
Where
London, United Kingdom
Inside the project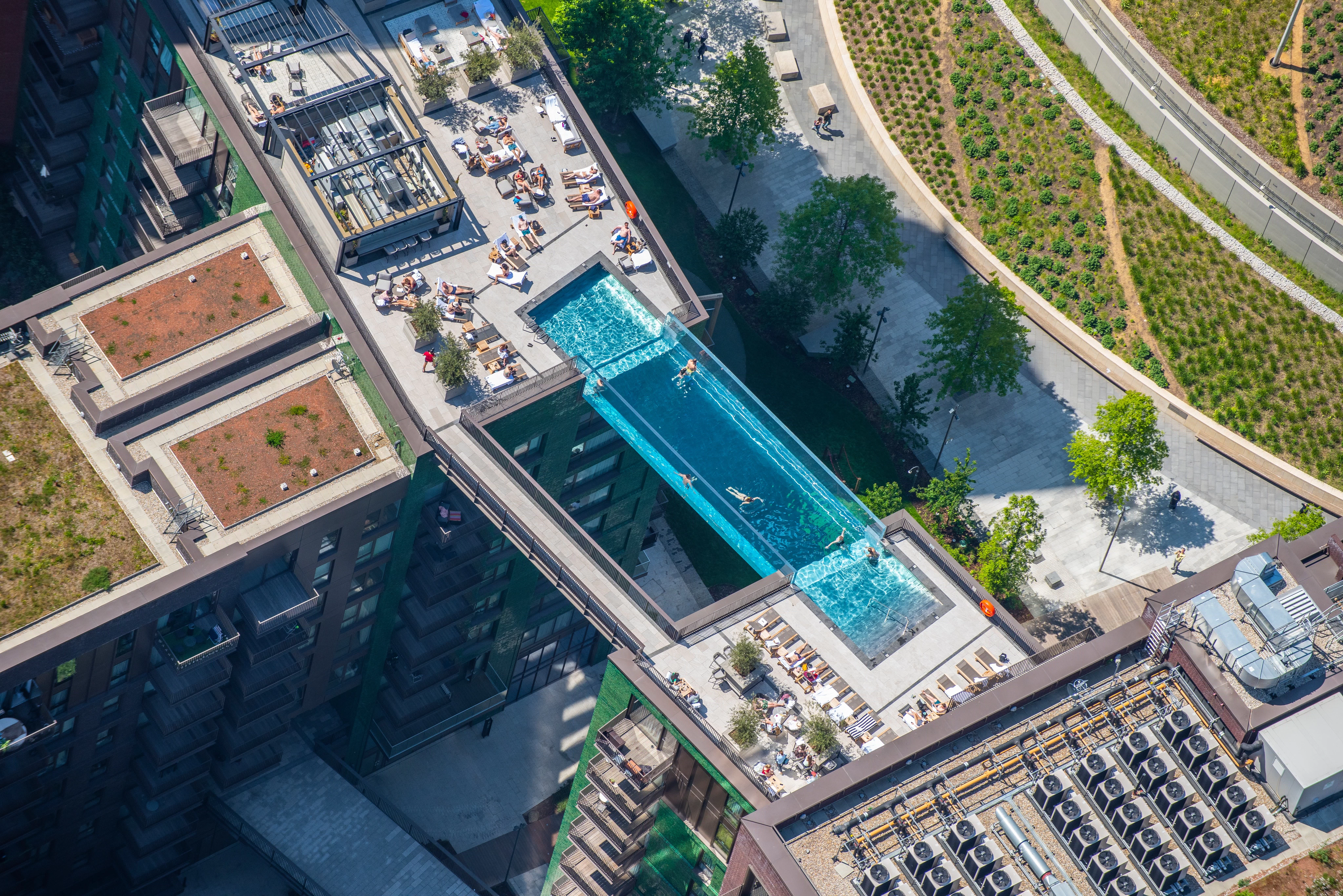 Atlas Concorde Sky Pool Embassey Gardens UK 001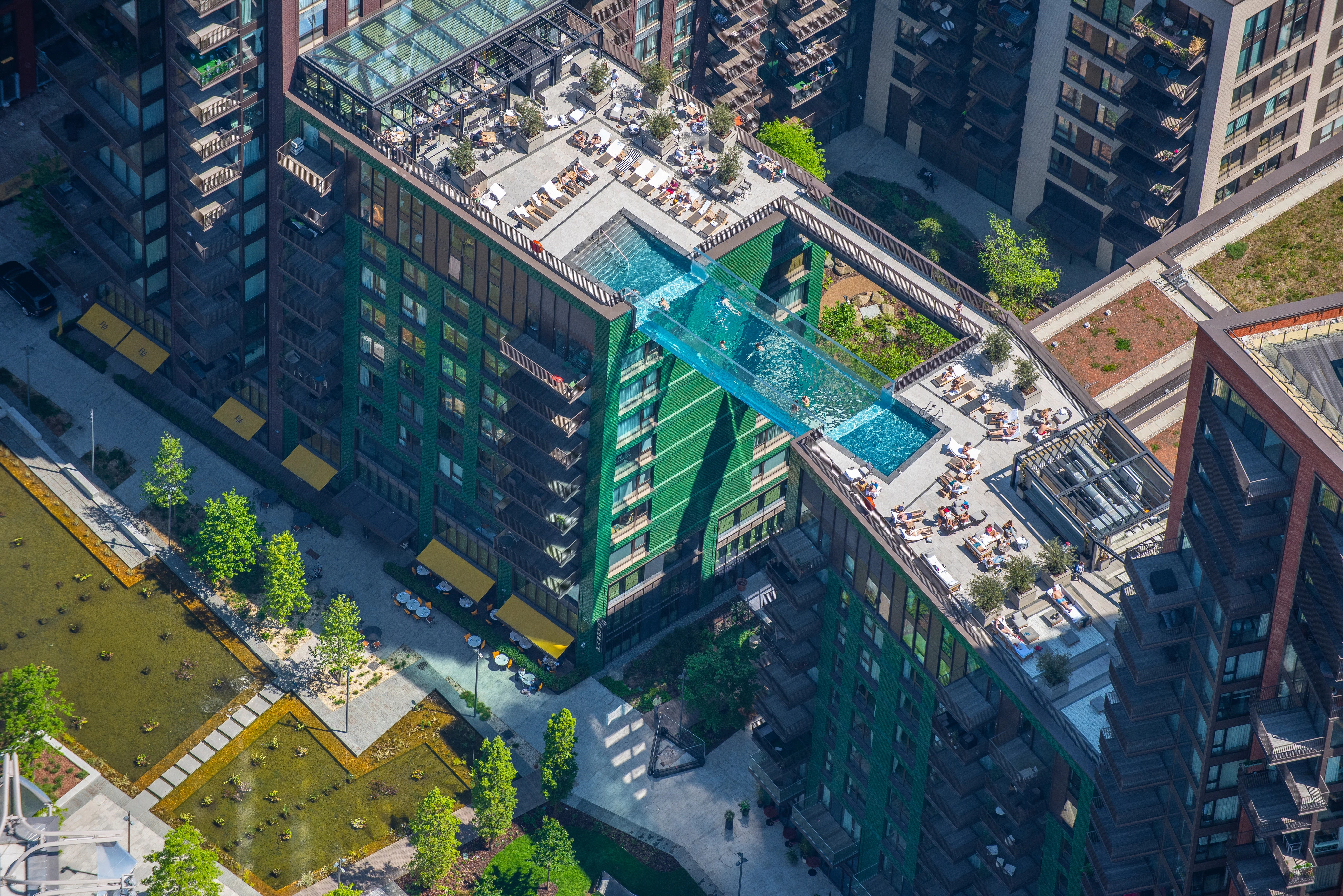 Atlas Concorde Sky Pool Embassey Gardens UK 002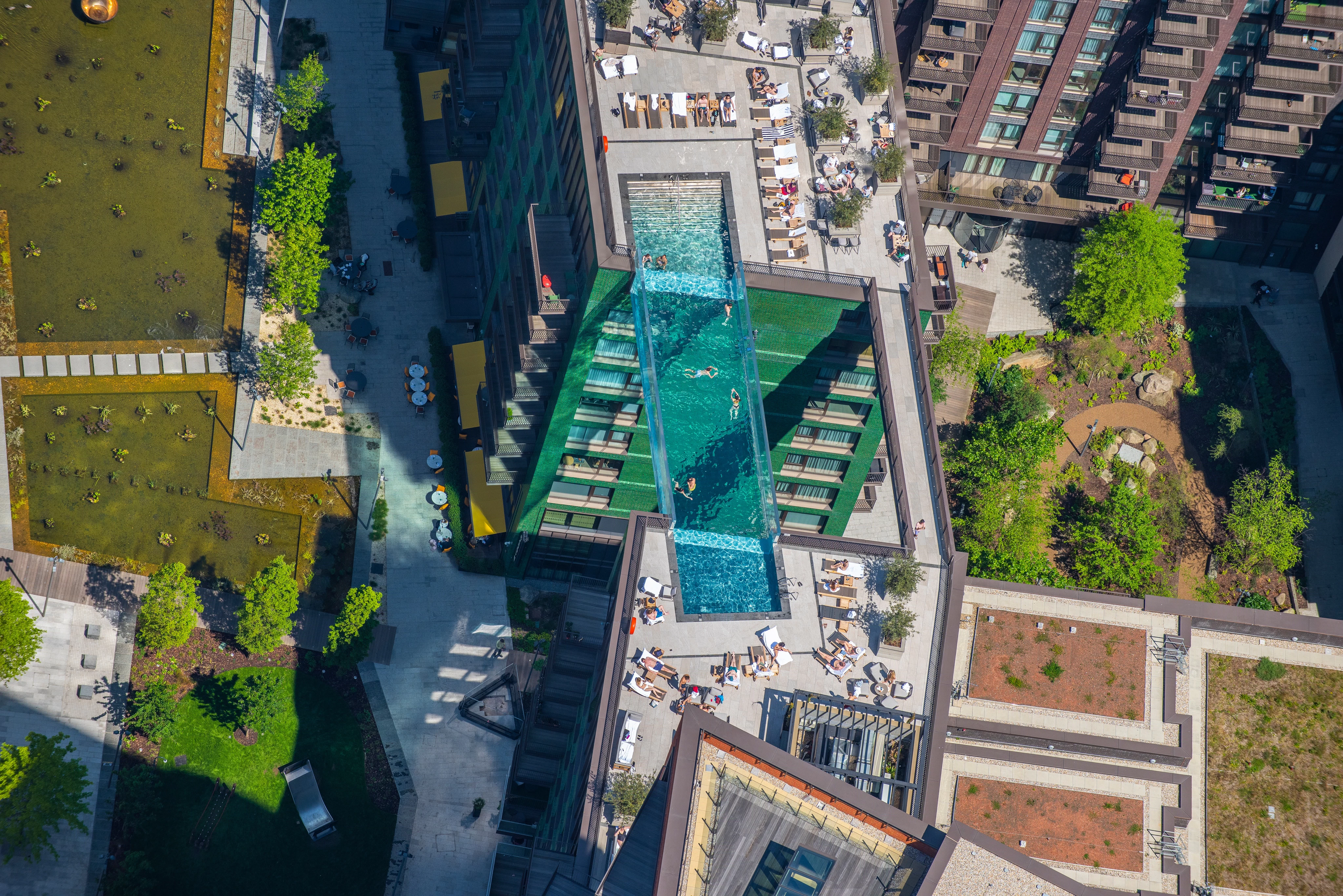 Atlas Concorde Sky Pool Embassey Gardens UK 003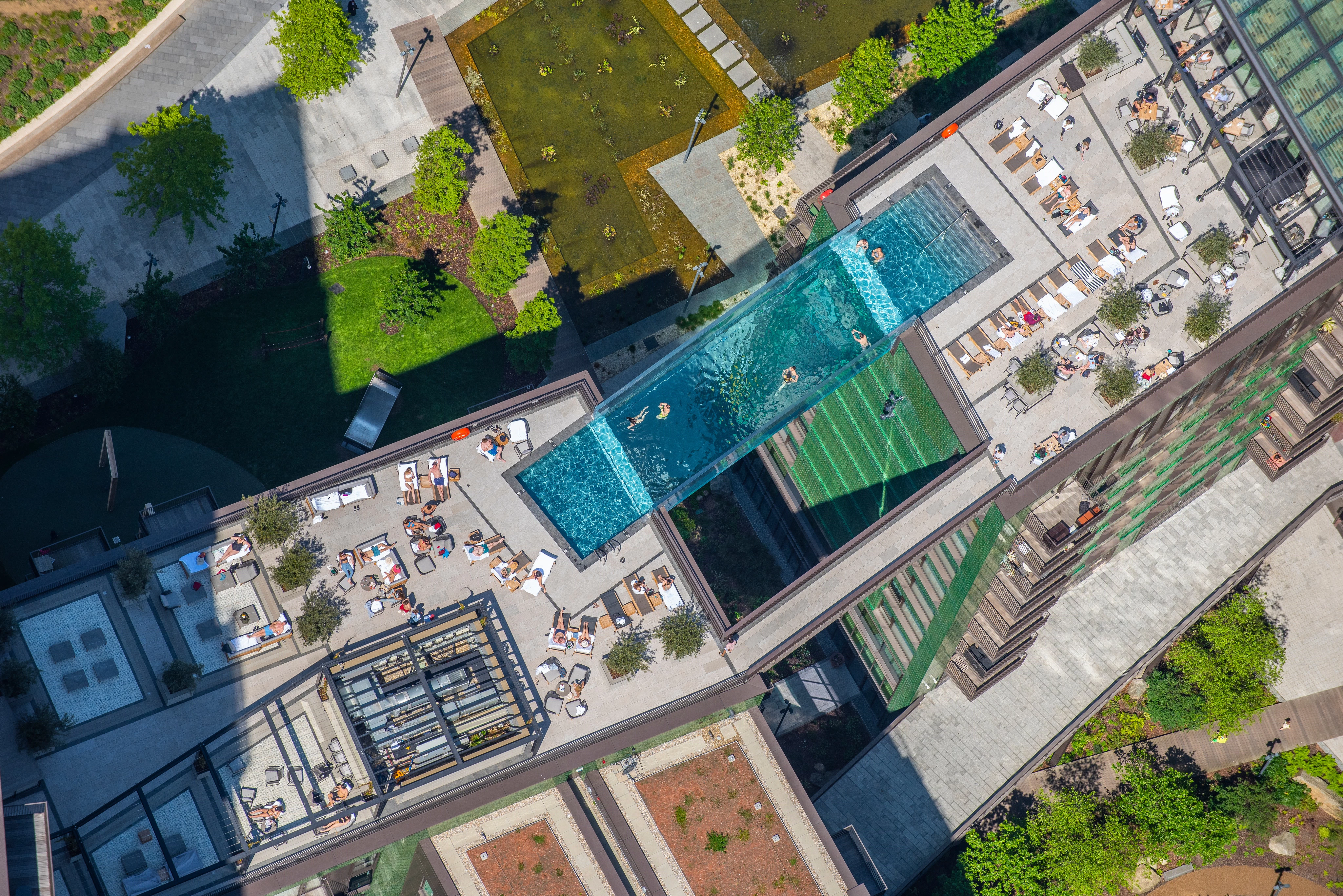 Atlas Concorde Sky Pool Embassey Gardens UK 005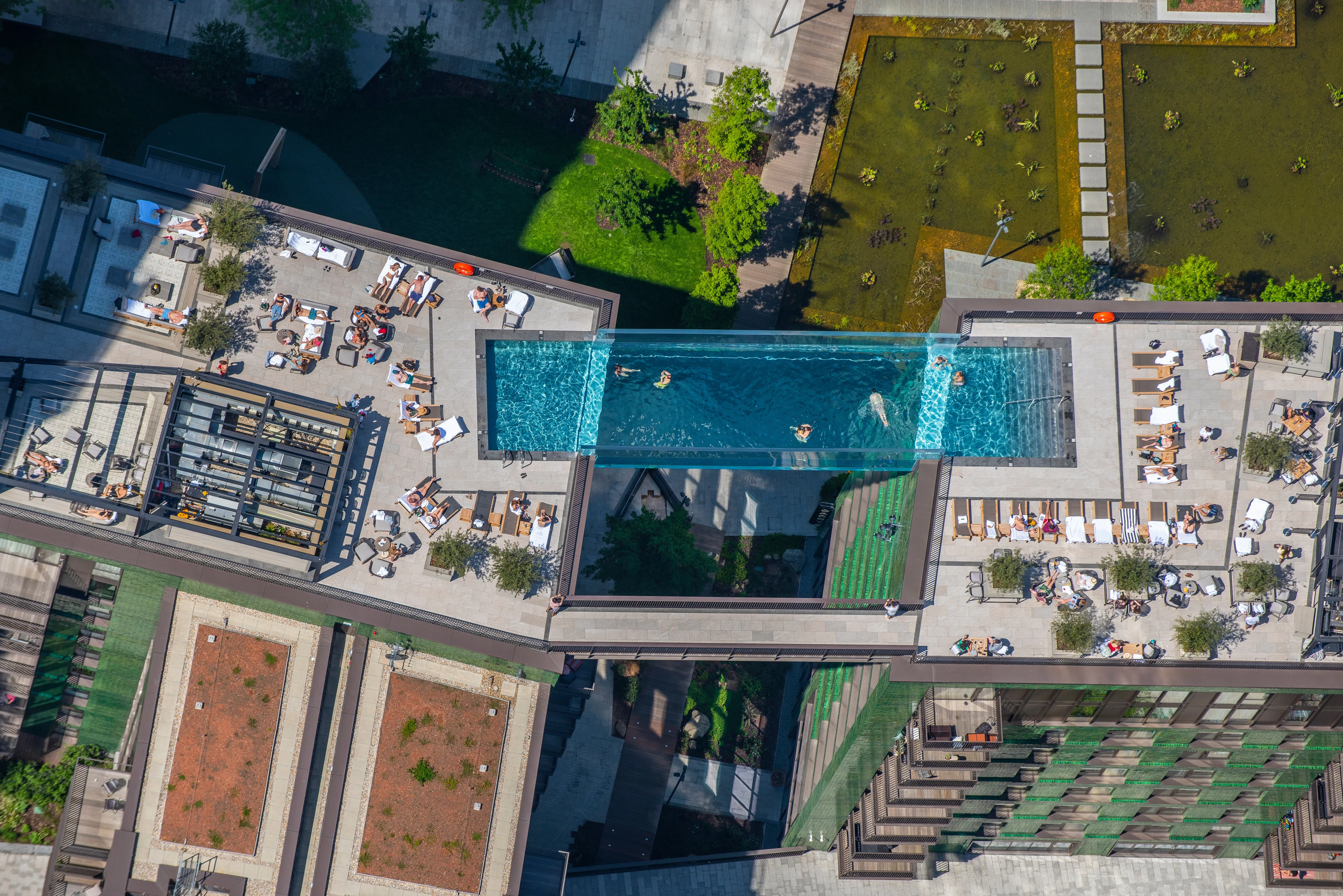 Atlas Concorde Sky Pool Embassey Gardens UK 008
Inside the project
The leading collections