Public spaces
Atlas Concorde: porcelain tiles for Qatar 2022
Atlas Concorde ceramics have been selected for internationally renowned architectural projects. For example, we find them welcoming visitors at the world's largest exhibition center, the Hanover Fair; as well as in the Little Caesars Arena in Detroit, designed by HOK; or in the brightly lit spaces of the COEX Convention & Exhibition Center in Seoul, designed by Gensler; not to mention in Newtown Station in Australia, renovated according to a project by JHA Consulting Engineers.
Recently Atlas Concorde ceramics were chosen to decorate three of the stadiums built for the World Cup in Qatar: Thumama Stadium, designed by Qatari architect Ibrahim Mohammed Jaidah, with its unmistakable gahfiya look, the lace cap typical throughout the Middle East; Al Rayyan Stadium, designed by British architectural firm Pattern Design and the Ramboll engineering firm, a veritable landmark capable of marking the entrance and exit from the desert; and Al Bayt Stadium, designed by Dar Al-Handasah studio, a fascinating venue that in every way resembles the appearance of a bayt al sha'ar tent, used by nomads in the Gulf region.
Attention to detail: the case of Atlas Concorde for Al Bayt Stadium
The excellence of Atlas Concorde ceramics contributes to define prestigious venues in an elegant, measured way, and knows how to do so by adhering discreetly and tastefully to very heterogeneous architectural visions, helping elevate designs thanks to an attention to detail and the quality of the finishes, in the end determining real added value. A good example of this is Al Bayt stadium, the image of which is reminiscent of desert tents both in the design of the exterior – where a polytetrafluoroethylene membrane is stretched like a skin over the facade of the facility – and internally, where more than 105,000 square meters of Atlas Concorde ceramics have allowed stylized Middle Eastern carpets to be reproduced. The visitor is welcomed into a visually continuous and consistent context by the color notes of the Matheria Ivory and Ash series in sand and travertine colors, which recall typical desert tones.
Inside Al Bayt, the spaces reserved for the Emir were clad in porcelain tiles from the Marvel Pro Statuario line, a solution capable of reproducing a marble effect with intense veining, sharp gradations, and a refined esthetic.
Where
Al Khor, Qatar
Inside the project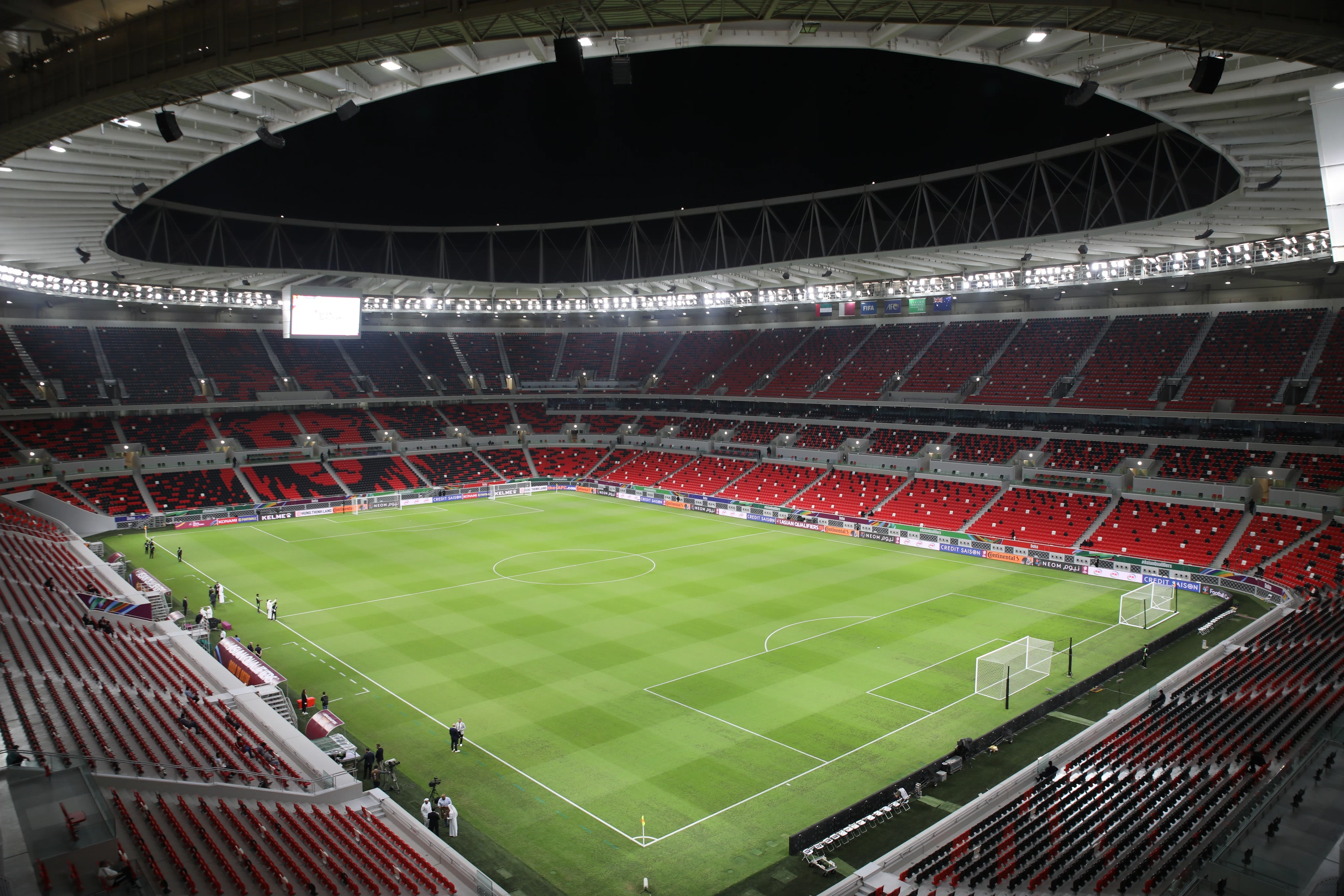 Atlas Concorde Qatar Stadium 002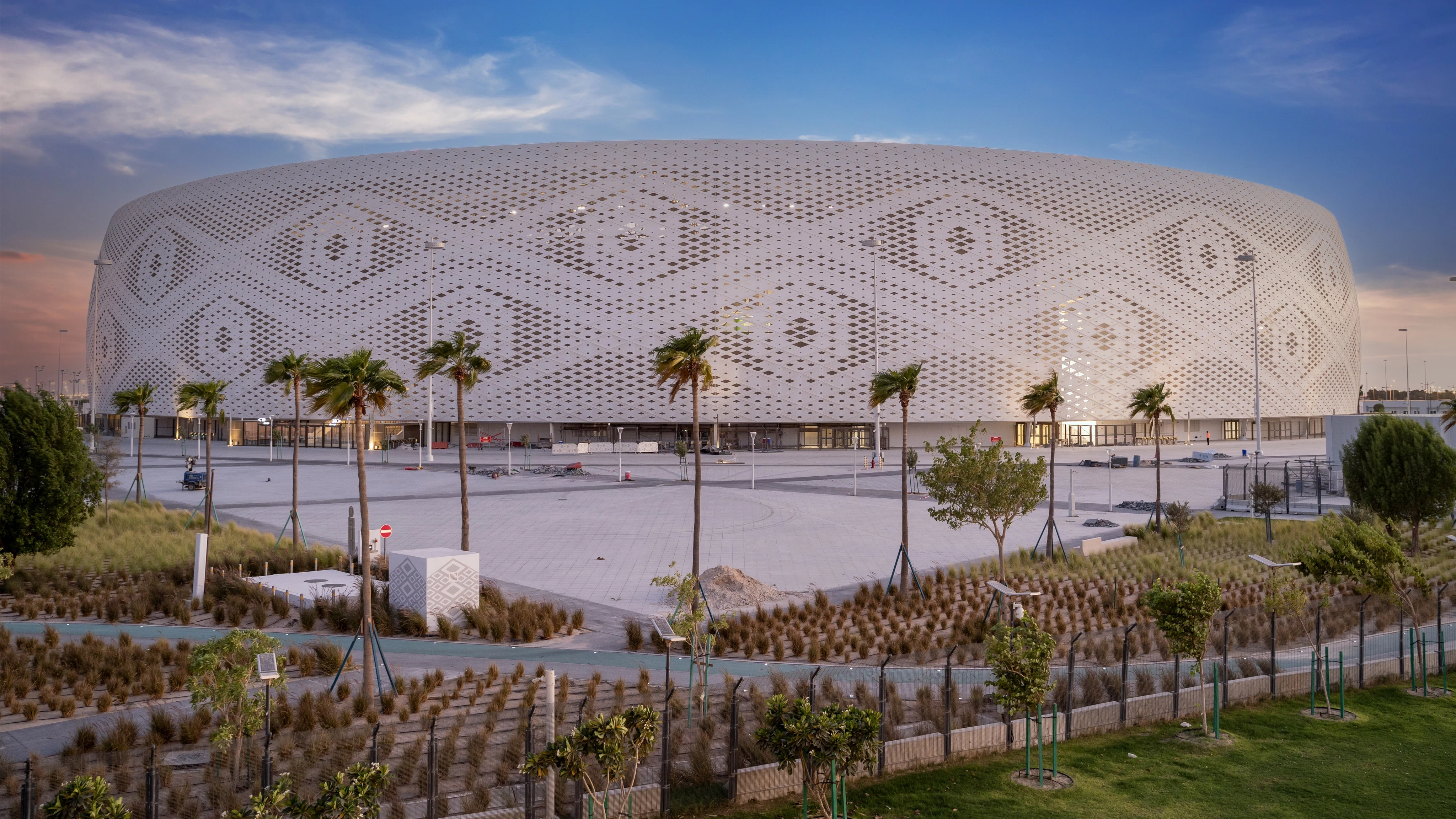 Atlas Concorde Qatar Stadium 003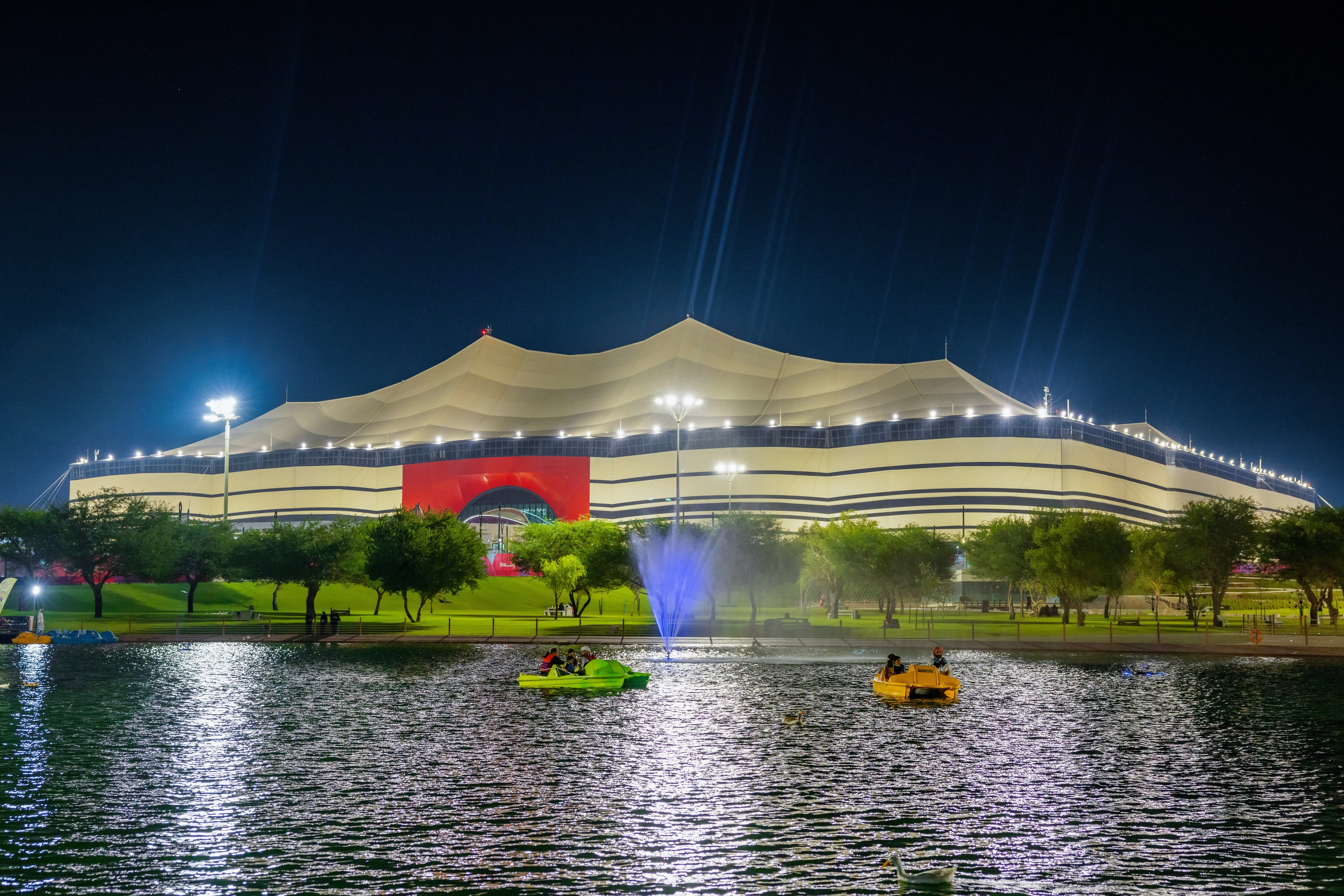 Atlas Concorde Qatar Stadium 001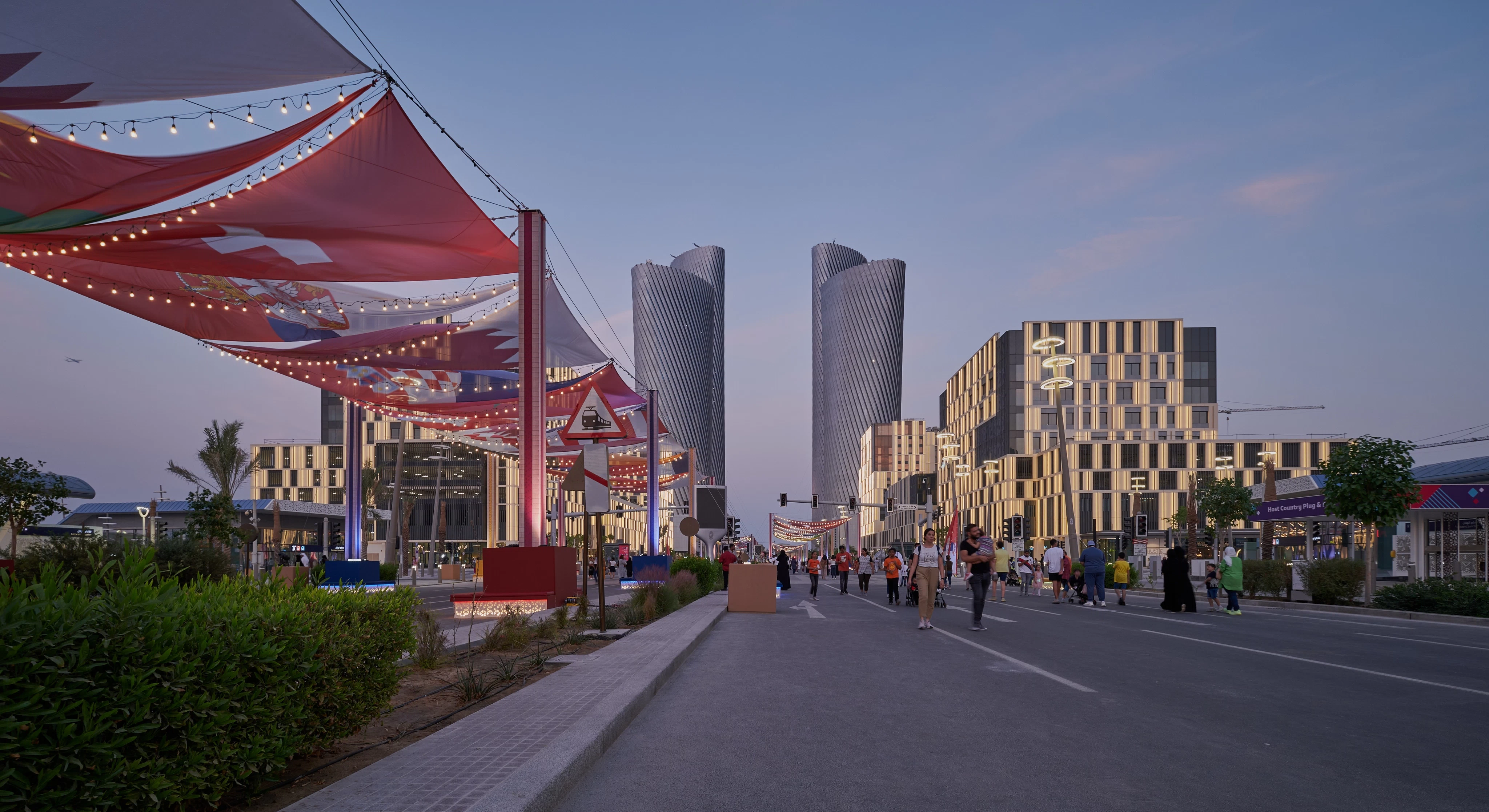 Atlas Concorde Qatar Stadium 004
Inside the project
The leading collections