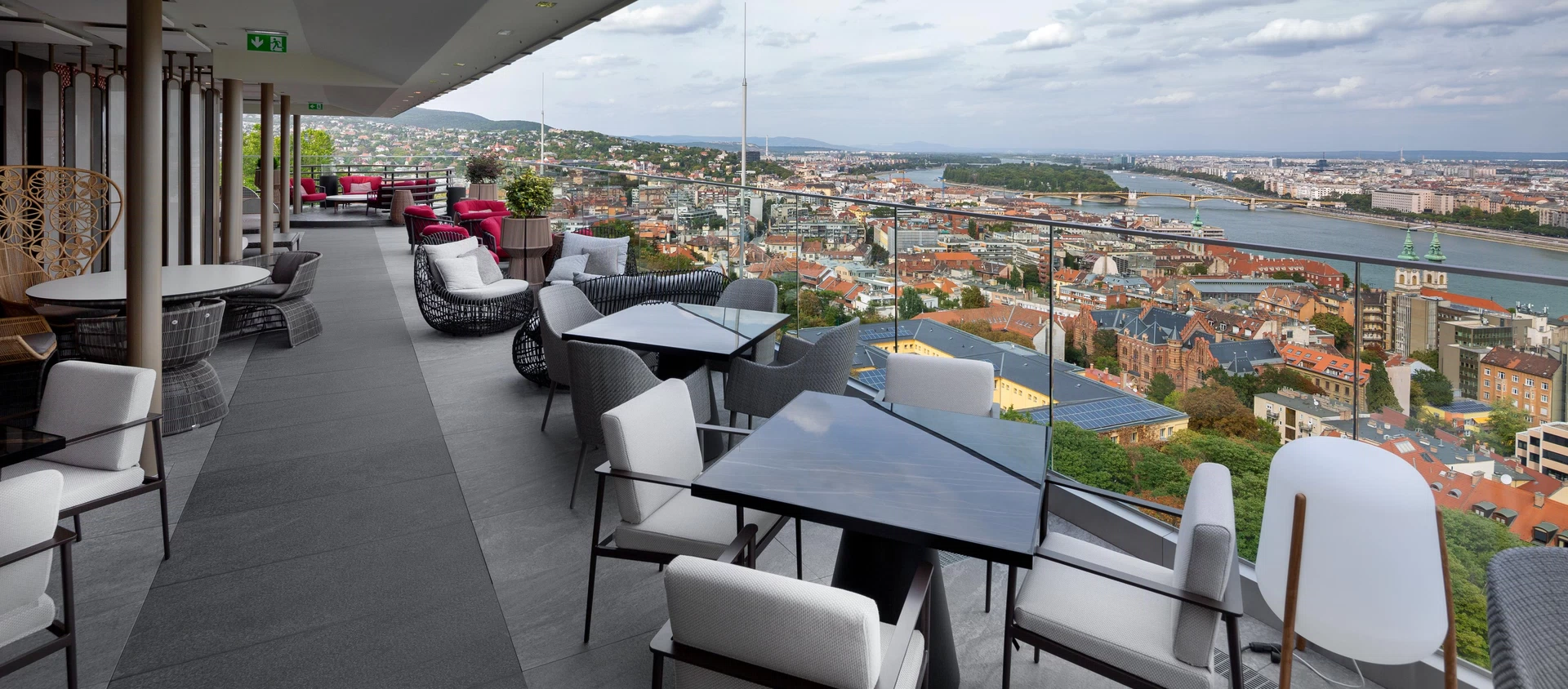 Hospitality
Atlas Concorde: stone-effect porcelain tiles for Hilton Budapest
Overlooking the Danube, the skybar at the Hilton Budapest offers a contemporary reinterpretation of luxury thanks to stone-effect porcelain tiles by Atlas Concorde. Explore the project.
A stunning view of the city with a bird's-eye perspective of the Danube and the Parliament Building: that's what the skybar at the Hilton Budapest offers. A building that offers a unique opportunity to admire the beautiful architecture situated along the banks of the Danube River, recognized as a UNESCO world heritage site.
In this space suspended between the sky, the city and the river that runs through it, Atlas Concorde outdoor tiles bring out the identity of the building and the suggestions offered by the view. The modern look, here grafted onto an upscale environment, reproduces the variety and contrasts typical of the metropolitan setting. The refined sculptural impact of the stone look made with Atlas Concorde tiles contrasts with the ethnic flavor and broad, curvilinear shapes of the furnishings. It's pure architectural glam, where the modern decorative spirit plays on the timeless allure of stone, reinterpreting it in a contemporary way.
The floors of the outdoor space use stone-effect porcelain tiles for a natural and incisive style, a choice that responds to a need for simplicity and authenticity. Atlas Concorde stone-effect outdoor tiles surprise with their rich, earthy textures that convey a distinct realism. Details of the stone such as veining, tone-on-tone shading and inclusions are reproduced with extraordinary fidelity, giving the visual and textural impression of the natural surface.
The choice of alternating multiple shades of gray introduces stylistic dynamism by simulating a refined alternation of light and shadow and is made possible by the full range of Atlas Concorde stone-effect outdoor tiles. The visual effect is combined with the technical benefits of ceramics: maximum mechanical strength and hygienic safety, in an effective combination of reliability and beauty.
Stone-look tiles also for the floors in the bathroom area, using the same flooring as outside in a logic of esthetic continuity between the indoors and outdoors. The technical performance of Atlas Concorde bathroom tiles proves to be even more strategic in a problematic environment due to humidity and heavy traffic. Atlas Concorde ceramic tiles' ability to prevent the growth of mold and bacteria offers undeniable benefits in terms of safety.
The skyline of the Hilton Budapest offers itself as a refined, cosmopolitan space where the presence of the city, with its buildings and colors, becomes tangible. And where the majesty of the flowing Danube can almost be felt from above, along with the cool breeze blowing across its surface, blended with the hues of the sky.
Where
Budapest, Hungary
Design by
Nathalie Rottenburg
Inside the project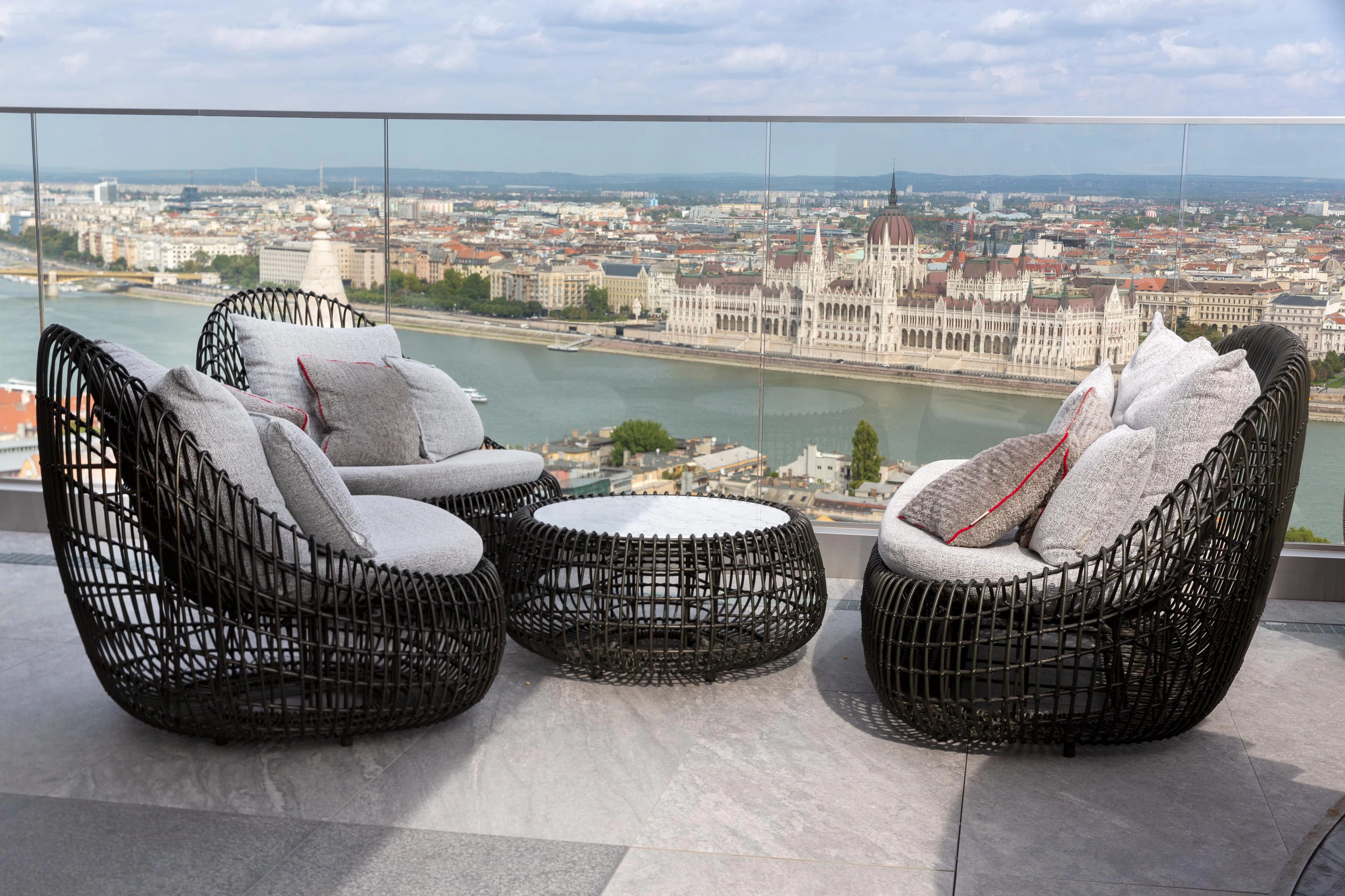 Atlas Concorde Hilton Sky Bar Hungary 006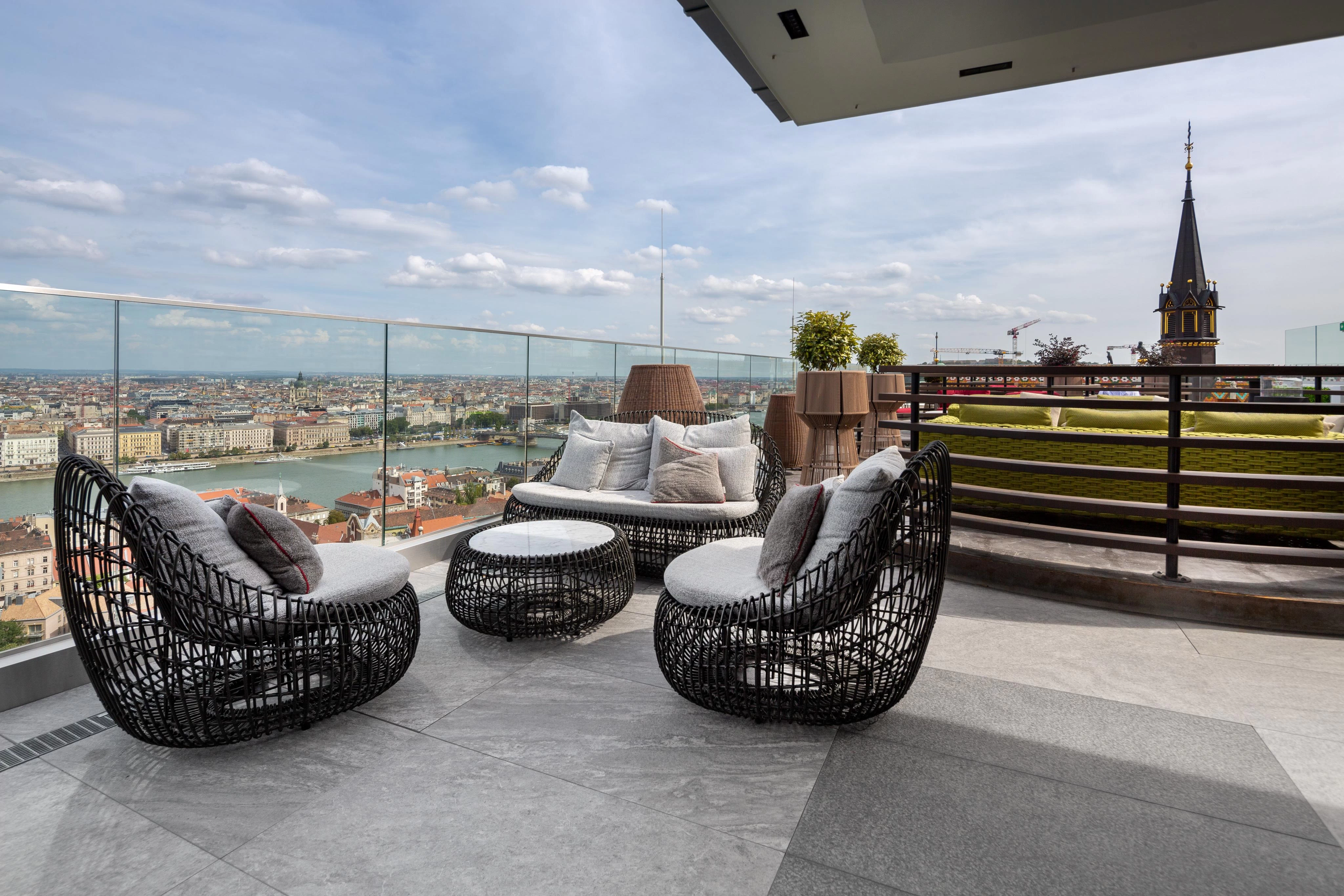 Atlas Concorde Hilton Sky Bar Hungary 008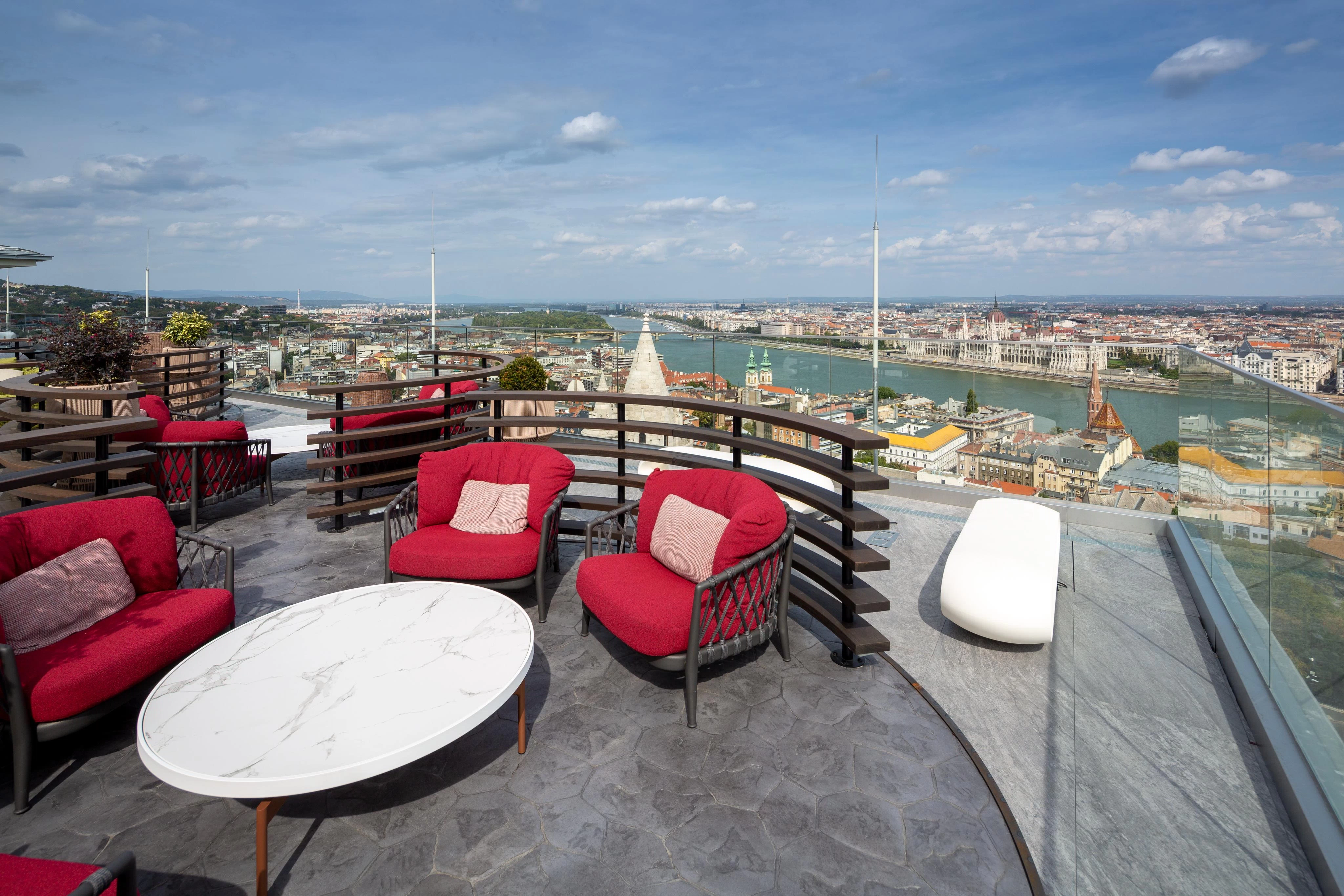 Atlas Concorde Hilton Sky Bar Hungary 005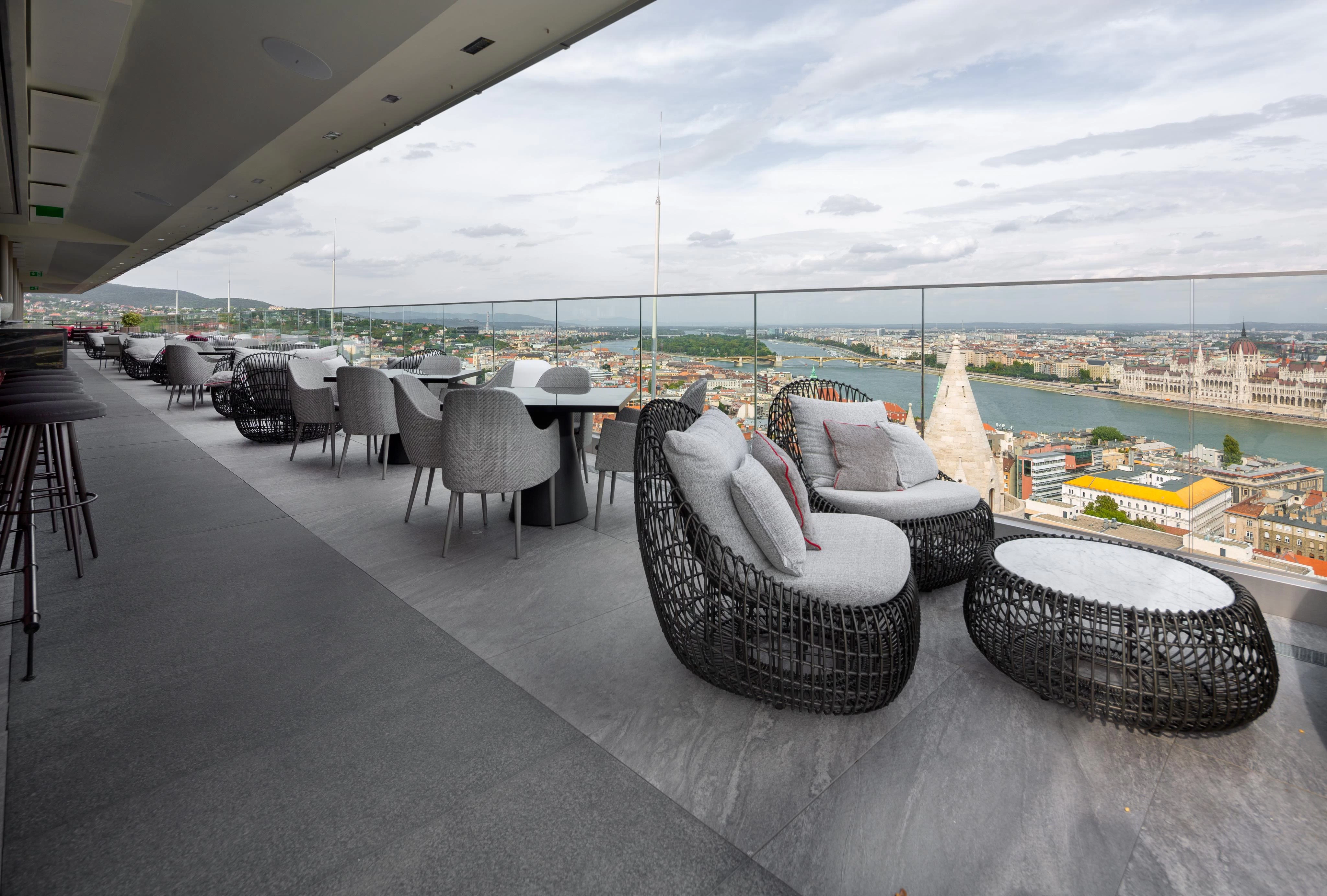 Atlas Concorde Hilton Sky Bar Hungary 014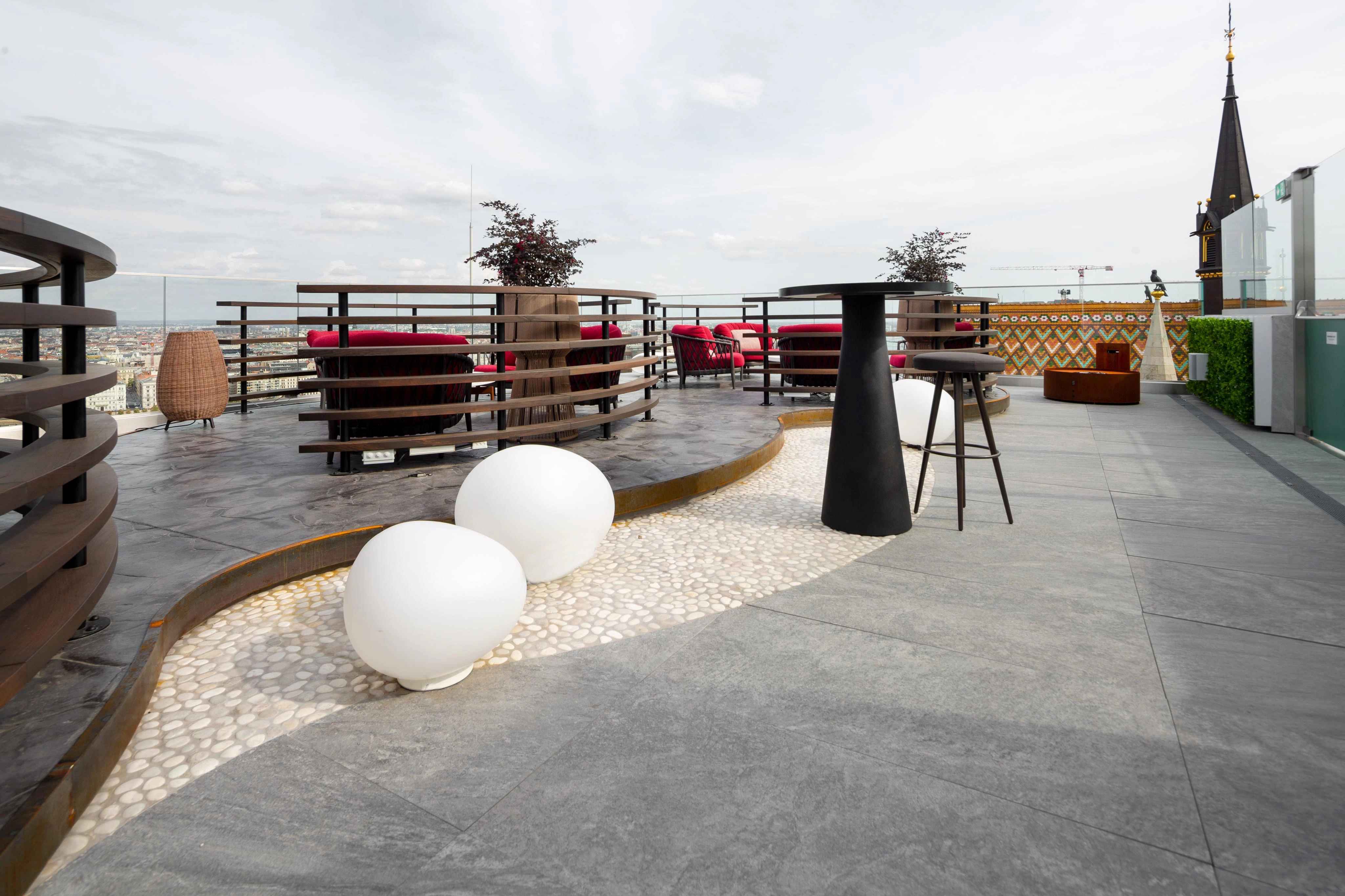 Atlas Concorde Hilton Sky Bar Hungary 015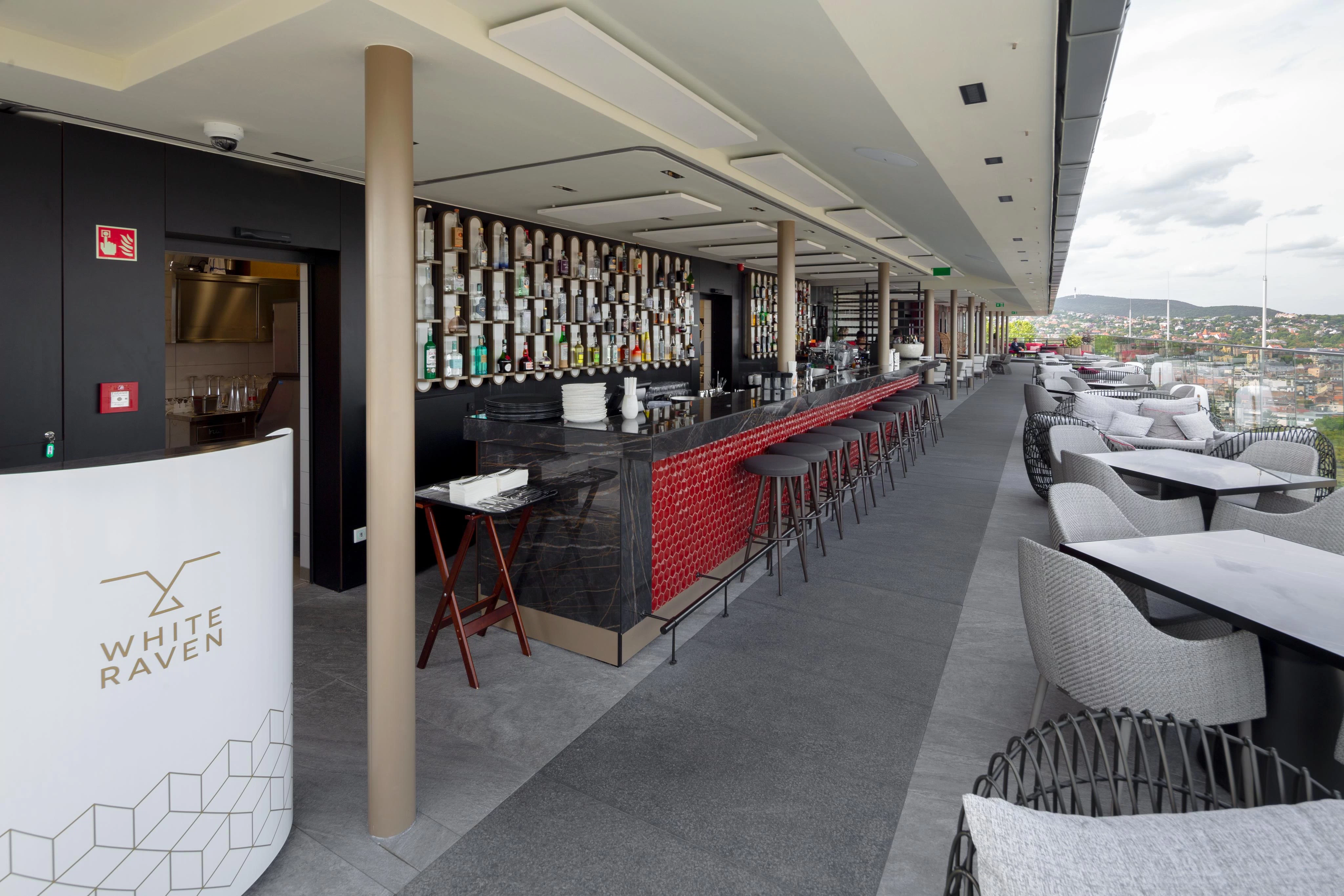 Atlas Concorde Hilton Sky Bar Hungary 013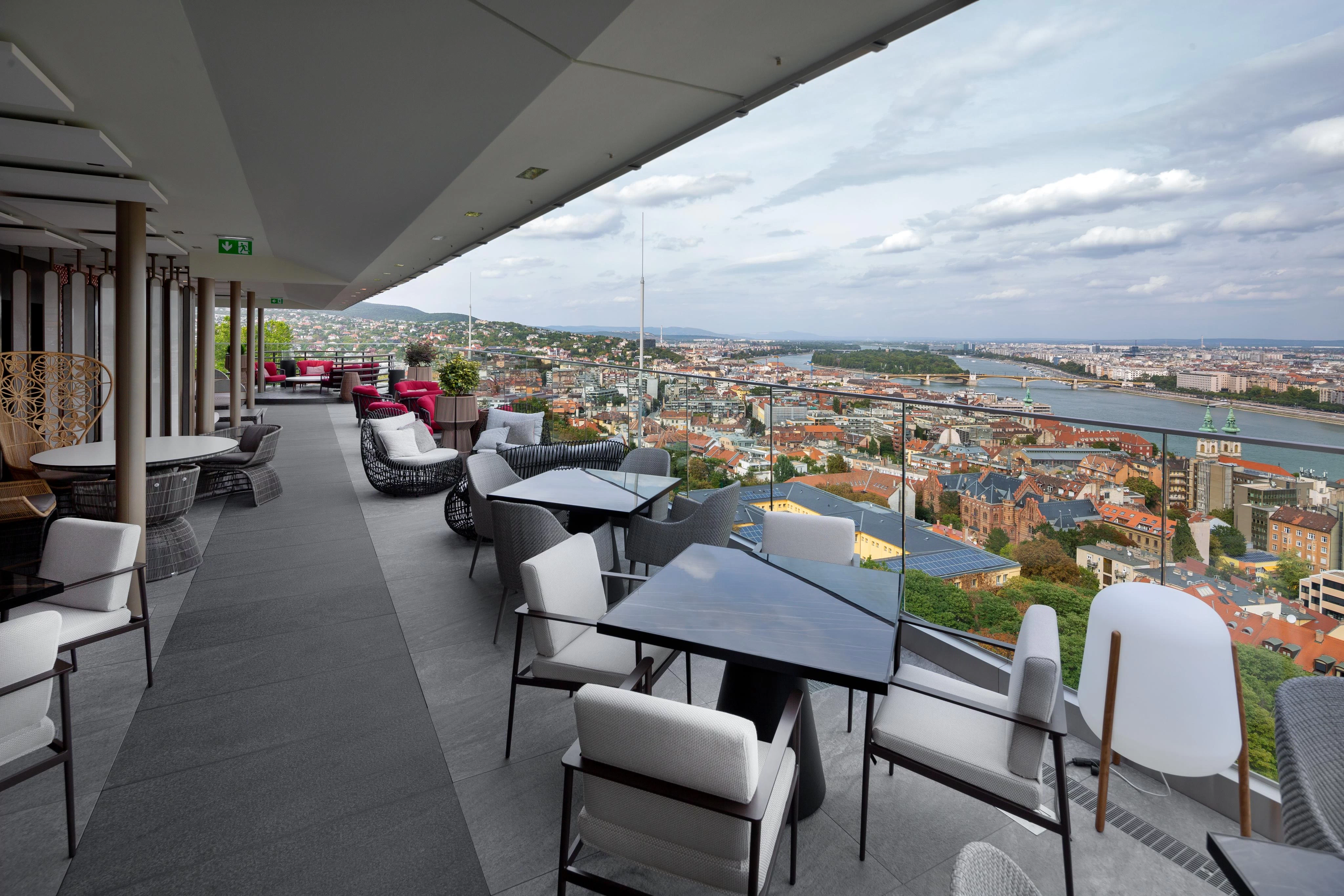 Atlas Concorde Hilton Sky Bar Hungary 009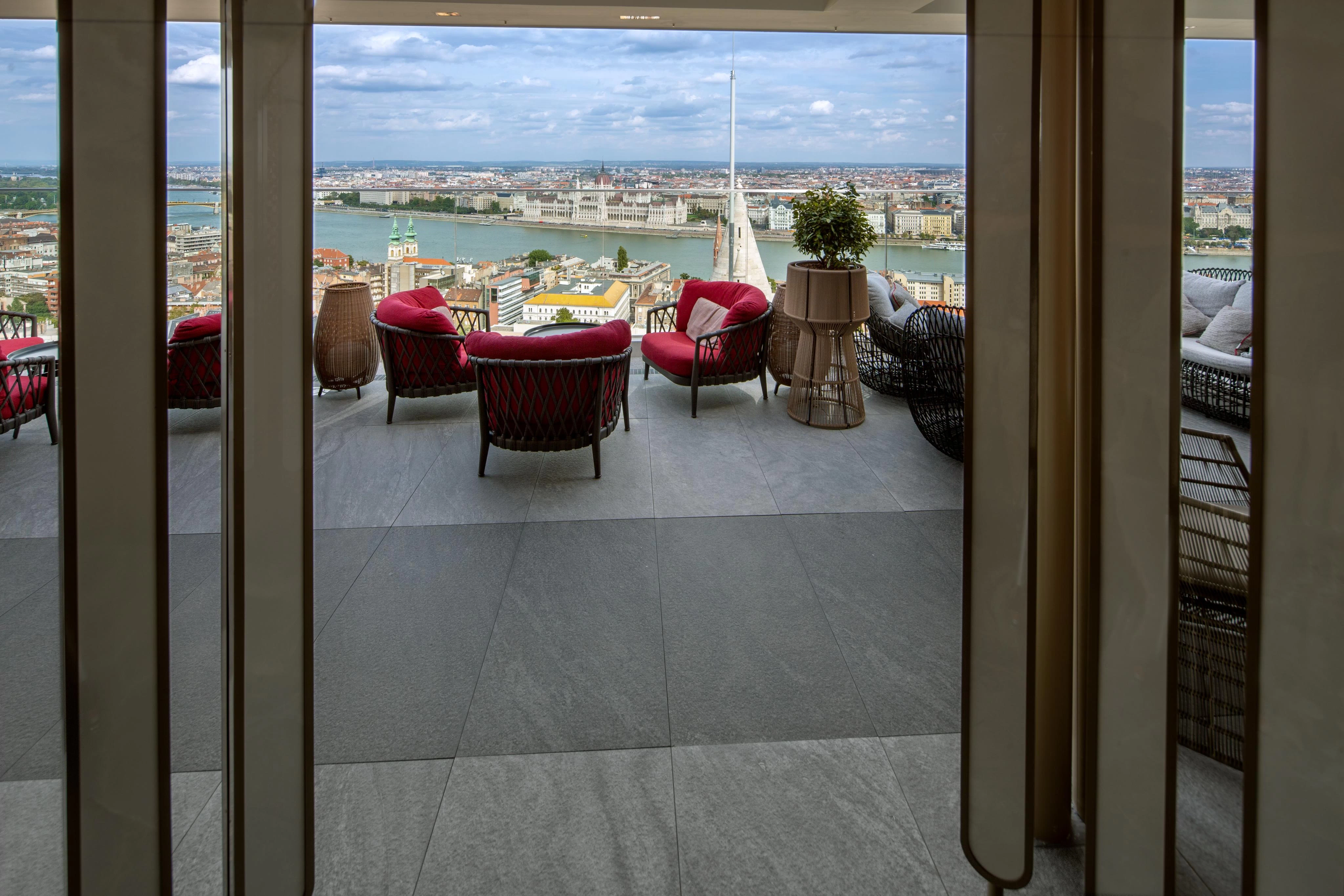 Atlas Concorde Hilton Sky Bar Hungary 012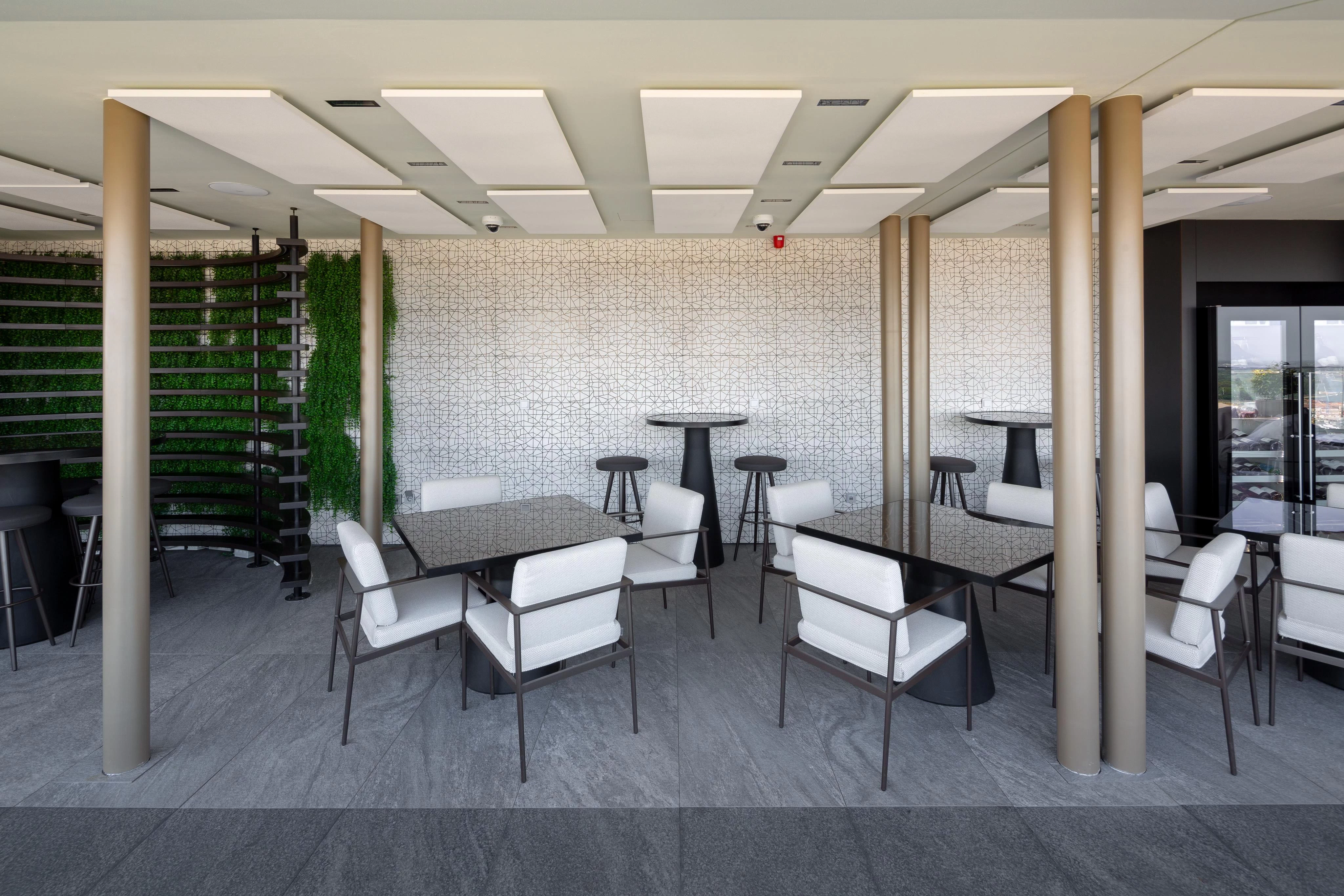 Atlas Concorde Hilton Sky Bar Hungary 002
Inside the project
The leading collections