Porcelain tiles: an ecological material
Sustainable and produced using efficient energy and water systems, porcelain floor tiles are the most ecological option for those who want to minimize the impact on the environment thanks to their long life and recyclability. In fact, their production process creates zero waste due to the use of natural, and always reusable, materials.
Energy efficiency
The thermal inertia of porcelain tiles reduces heating and cooling peaks in every season or condition, moderating room temperature changes with consequent energy savings.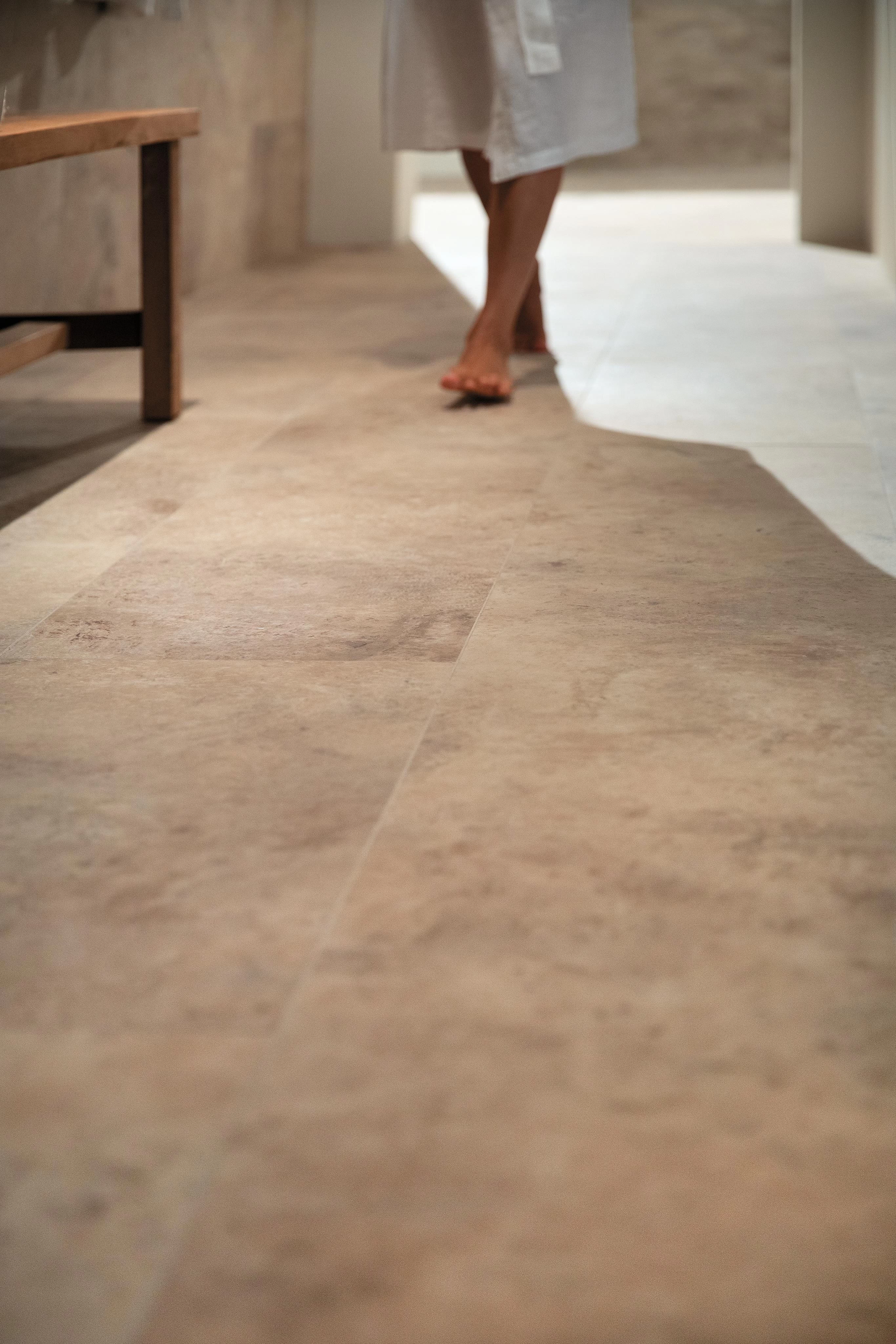 Ideal for floor heating systems
Porcelain tiles efficiently retain heat, emitting it gradually and uniformly. This makes them the ideal choice for underfloor heating systems, also thanks to their generally lower thickness compared to other materials, which may therefore not be as efficient.
Eco friendly
Porcelain tiles have a low environmental impact at all stages of their life cycle, from the extraction of raw materials in selected quarries to industrial manufacturing carried out using efficient energy and water systems, and finally to their disposal, being fully recyclable.
Recycling and re-use
Porcelain tiles are one of the most environmentally friendly options available for covering surfaces, both floors and walls. Produced mostly with recycled and recyclable materials, they have an almost unlimited durability and consistent technical and aesthetic performance over time.