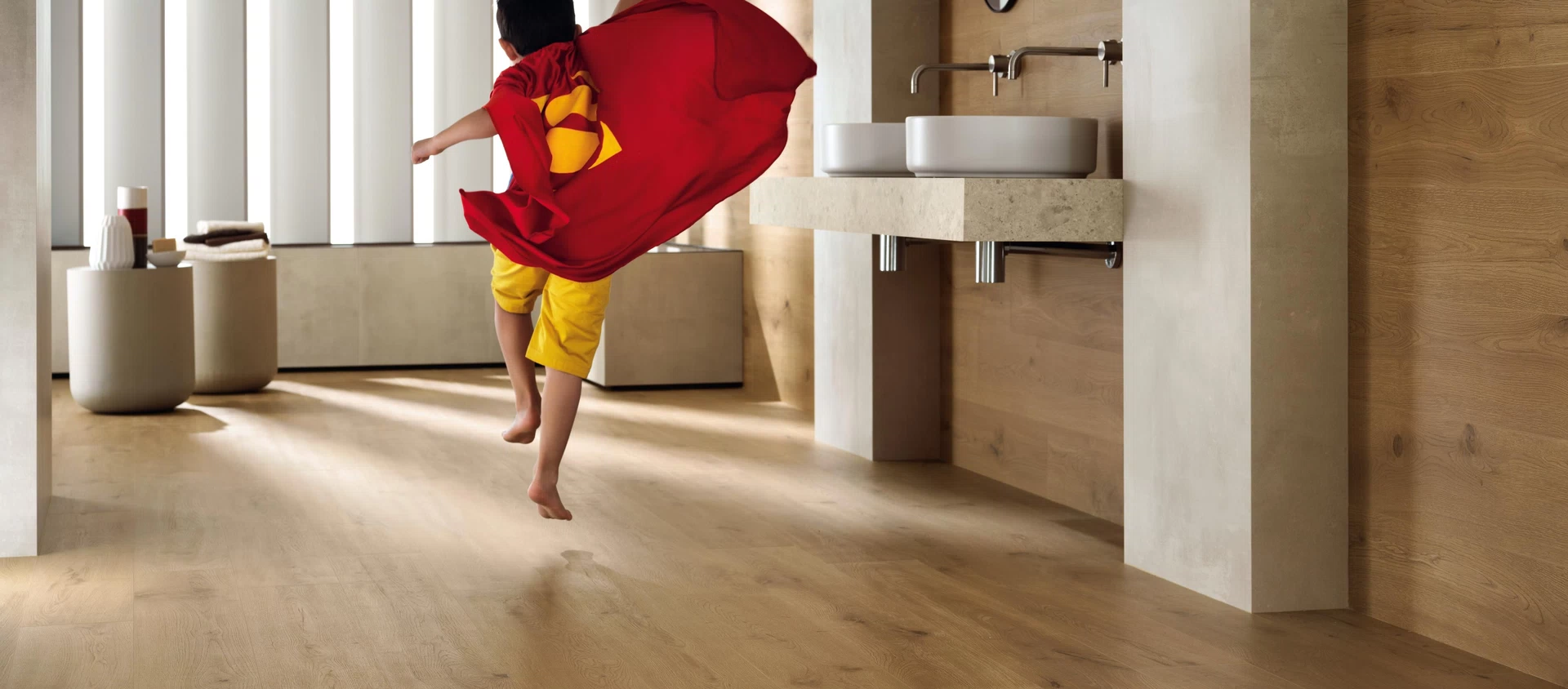 Sensitech
Safe. Soft. Smart.
The evolution of ceramic surfaces.
Research by the laboratories of Atlas Concorde has led to the development of Sensitech, the porcelain surface for interiors, made with a production method patented in Italy. Sensitech combines high levels of slip resistance, unprecedented tactile appeal and benefits in terms of cleanability, practicality and hygiene.
Discover the benefits of Sensitech
These qualities make it a particularly suitable choice for rooms in the home like bathrooms where there's water and humidity. This technology is also suitable for places such as shops, spas, and wellness centers and all other commercial and public settings where special safety requirements are required by law.
Traditional surface (R10 B)
When viewed under a microscope, normal surfaces with high anti-slip coefficients have marked peaks and valleys. This irregularity generates friction – in other words resistance to slipping – but at the same time creates a rough surface that's unpleasant to the touch and difficult to clean. Dust and dirt particles also tend to build up in the depressions, making it harder to clean these kinds of tiles compared to those with smoother surfaces.
The innovative Sensitech Surface.
The innovative technology of the Sensitech surface is achieved by applying micro-particles to the porcelain tile that fill the depressions on the surface while leaving the peaks unchanged, thus preserving the ability to create friction.
The ceramic surface is therefore smoother and more uniform, and therefore more pleasing to the touch.
Greater hygiene for your rooms.
The Sensitech production process fills the depressions, thus preventing dust and dirt particles from nesting inside them. As a result, the surface is also easier and faster to clean using common detergents, with great savings in time and effort.
We are nearby. Visit the store.
Go the sales outlet section and find your nearest Atlas Concorde dealer.