Be inspired
From made-in-Italy design comes a new coordinated ecosystem, which combines interiors and furnishing accessories in a unique total look. Atlas Concorde Habitat is a harmonious dialog between project and surfaces, thanks to the integration of material-color nuances that provide complementarity to the settings.
RESIDENTIAL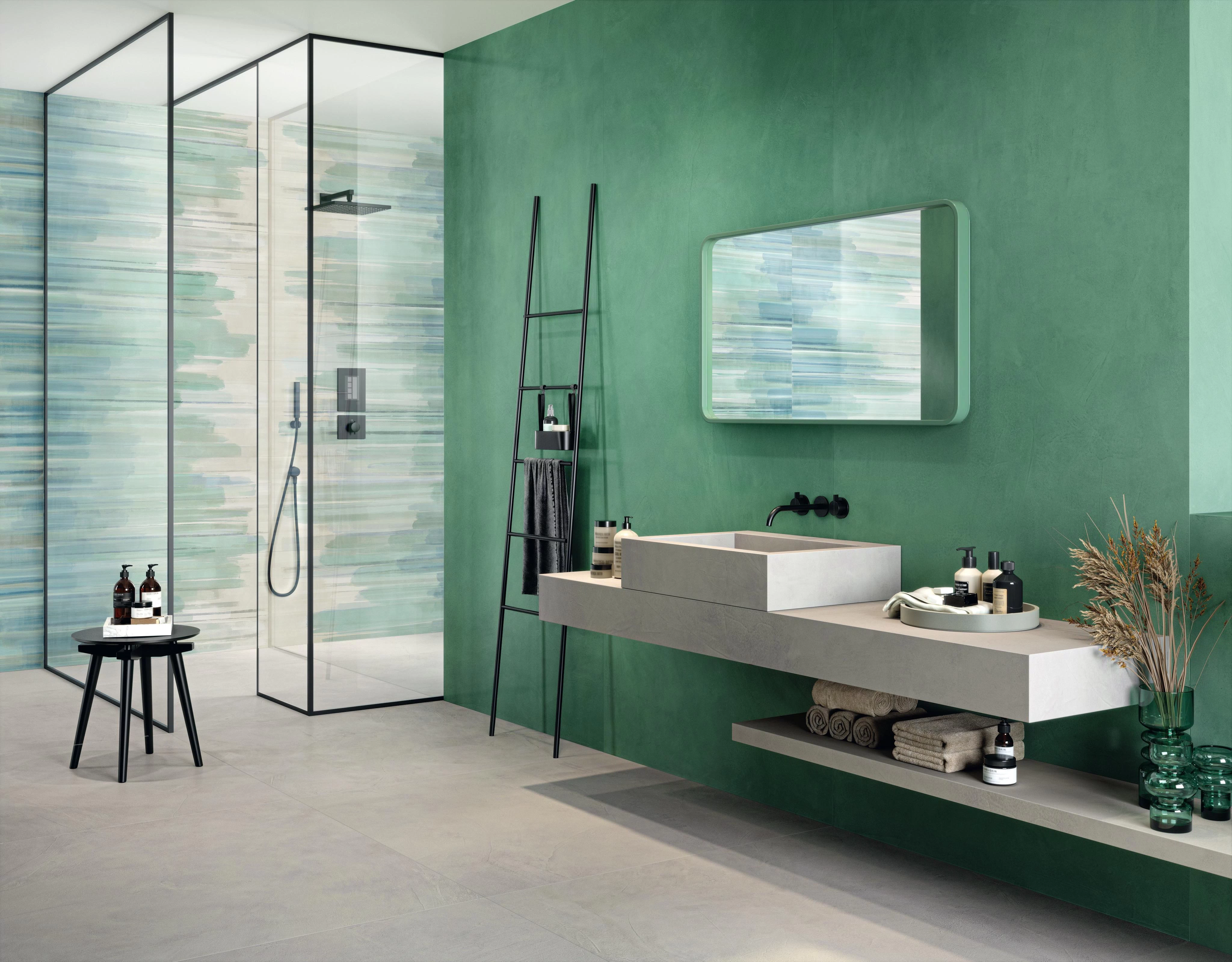 Details
COUNTERTOP WASHBASIN: high-end bathroom with a countertop washbasin featuring a Prism Cloud finish from the Atlas Concorde Habitat line. New solid and functional dimensions for spaces with a unique character.
TOP: the Prism Cloud top is the ideal object to give completeness and uniformity to the bathroom. Compatible with other surfaces, it's the critical link that ties everything together.
FLOOR: the120×120 prism cloud flooring is contemporary style you can walk on. Exclusive and elegant, it embodies all the allure of porcelain tiles.
WALL TILES: tone-on-tone ambiance with prism emerald resin-look wall tiles in the format 120×278. For a velvety, uniform, and welcoming environment.
SHELF: style and utility in a single optimal combination. The Atlas Concorde Habitat shelf in prism cloud is pure harmony. Great symmetry and balance for your bathroom.


GREAT WORKS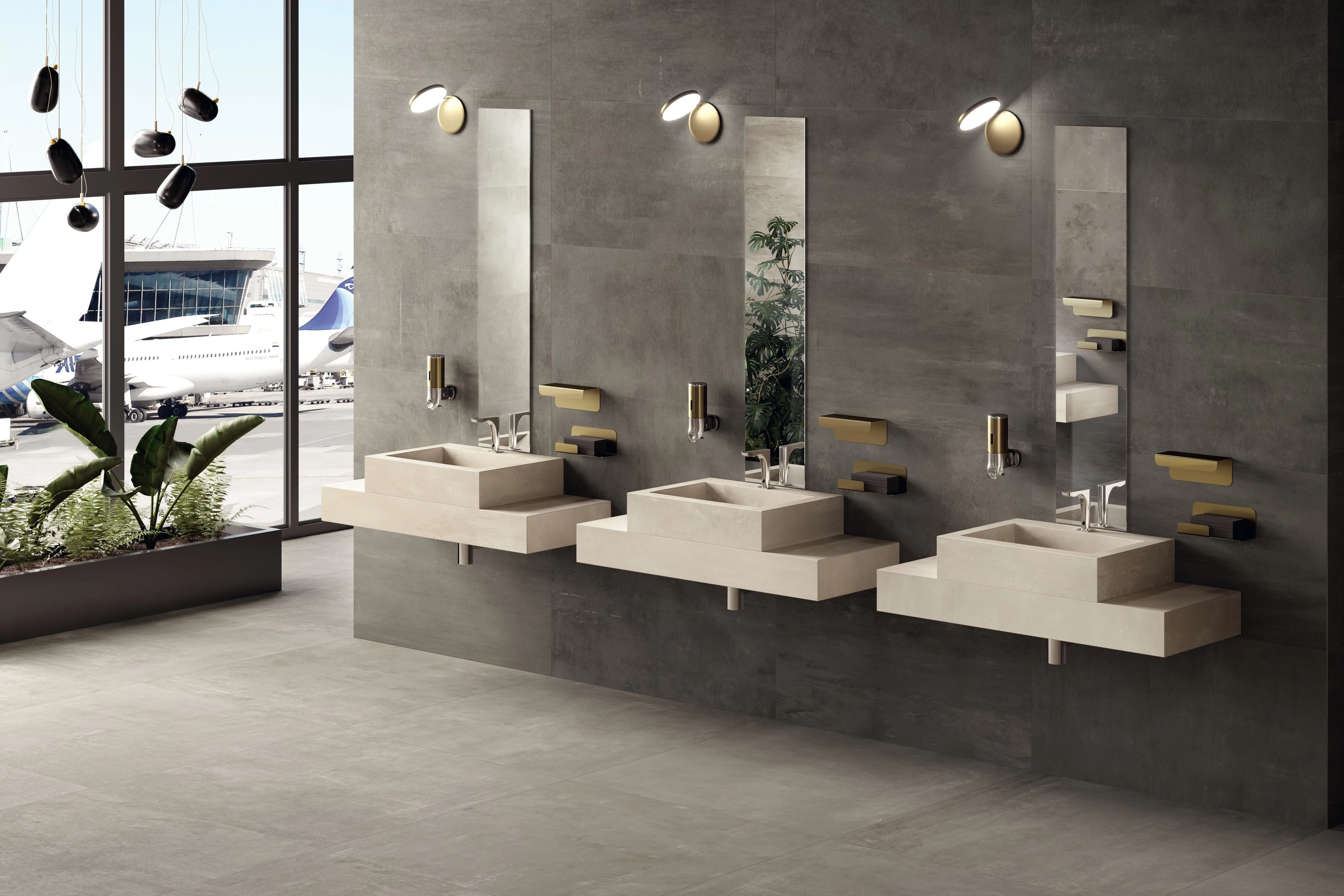 Details
COUNTERTOP WASHBASIN: simple geometries convey a chic minimalist style. The elegance of the top and the Atlas Concorde Habitat washbasin in the white boost finish for a first-class environment.
TOP: In the white boost shade the top integrates perfectly with its surroundings, offering greater volume to the chosen combination, for a design with elegant balance.
WALL TILES: concrete look for the boost smoke wall tiles, in the size 60x120. Perfect for creating new interior design sensations and adding a modern touch to spaces.
FLOOR: 120x120 format for the boost pearl floor. Versatile and bright, it adapts to multiple design objectives, conveying an enveloping total look.


HOSPITALITY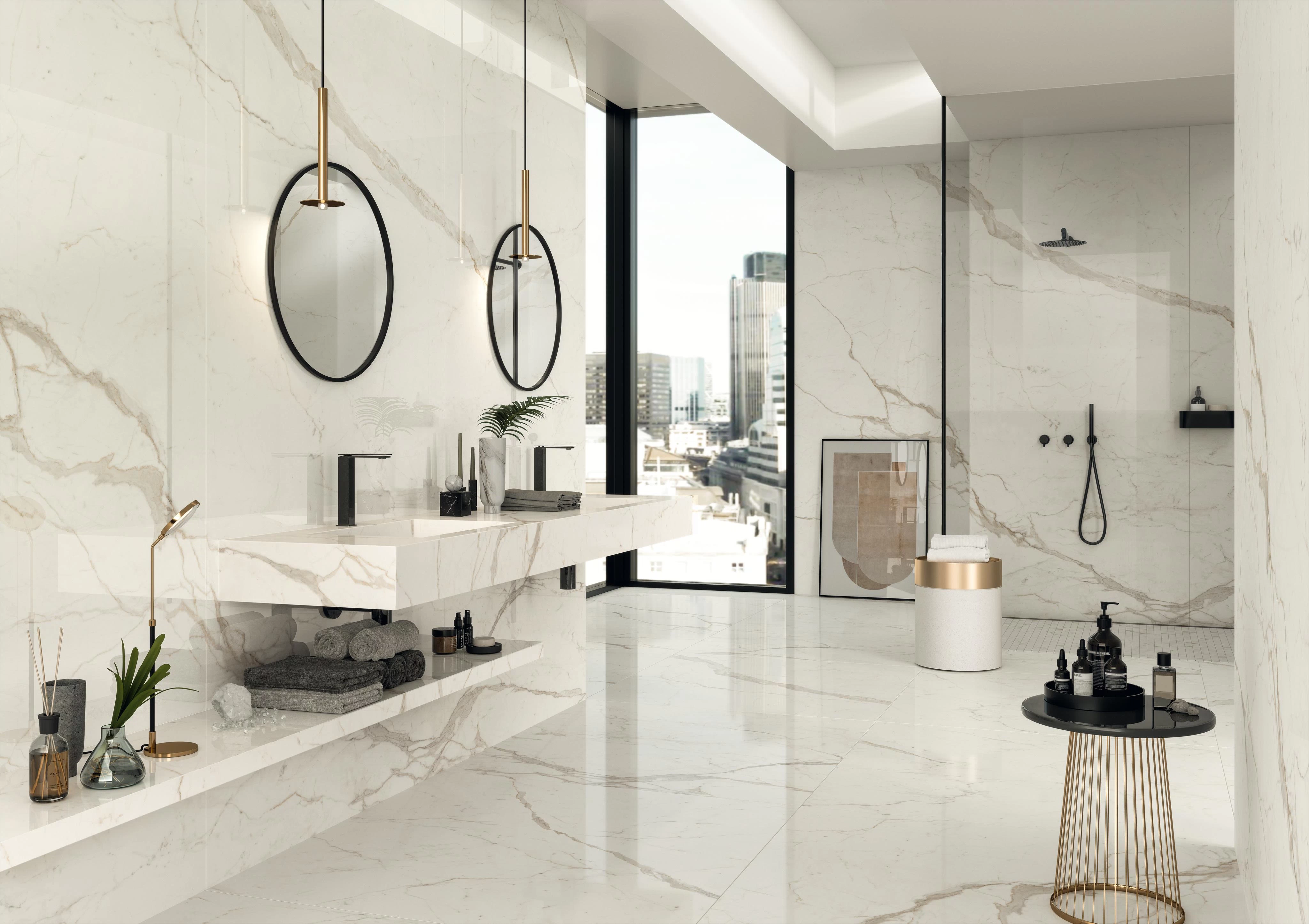 Details
DOUBLE WASHBASIN: the double wall washbasin is a unique work of art with its precious continuous veins. The Calacatta Prestigio polished finish envelops you with endless emotions.
WALL TILES: 120×278 Calacatta Prestigio polished wall tiles have it all, for an elegant, timeless style.
SHELF: glossy effect with marble texture for the Calacatta Prestigio shelf by Atlas Concorde Habitat. An essential detail, with a classic, sophisticated touch.
FLOOR: 120×120 Calacatta Prestigio polished floor tiles extend the potential of the environment to the maximum, with a satin effect for enchanting, magical sensations.


RETAIL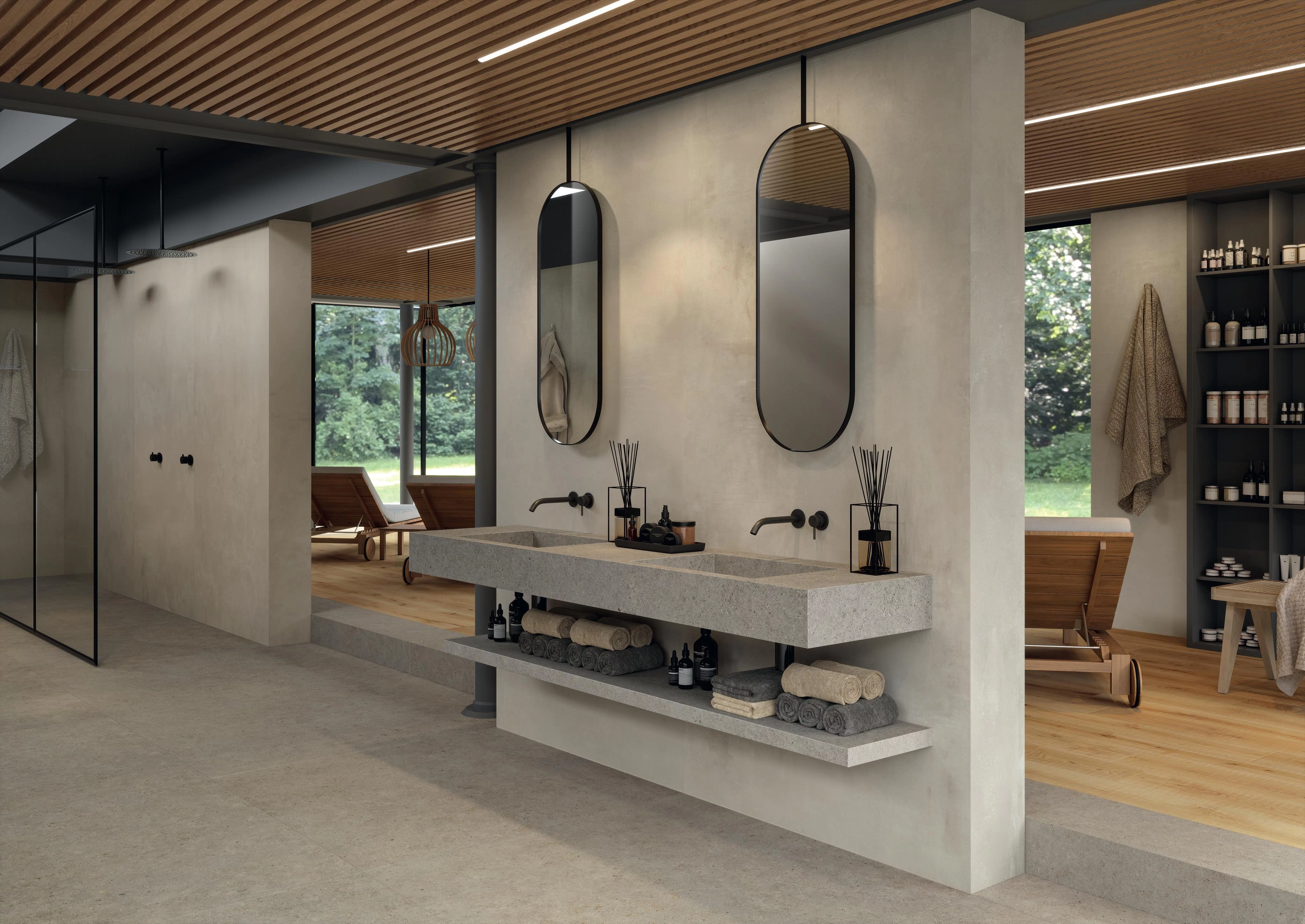 Details
DOUBLE WALL WASHBASIN: harmonious symmetry with the kone pearl double wall washbasin by Atlas Concorde Habitat, here measuring 210 cm. A touch of timeless elegance, for unforgettable spaces.
WALL TILES: velvet look for the 120x278 boost white wall tiles. Bright and welcoming, they go perfectly with the kone pearl nuance of the Atlas Concorde lines.
FLOOR: the spectacle of minimalist neutral fields for the 120×120 kone pearl floor. Inspired by limestone, this material adds a great modern flair to any space.
SHELF: functional and refined, the kone pearl shelf by Atlas Concorde Habitat completes the bathroom's look with its versatility. Measuring 210 cm, it adds balance to the spaces.
We are nearby. Visit the store.
Go the sales outlet section and find your nearest Atlas Concorde dealer.