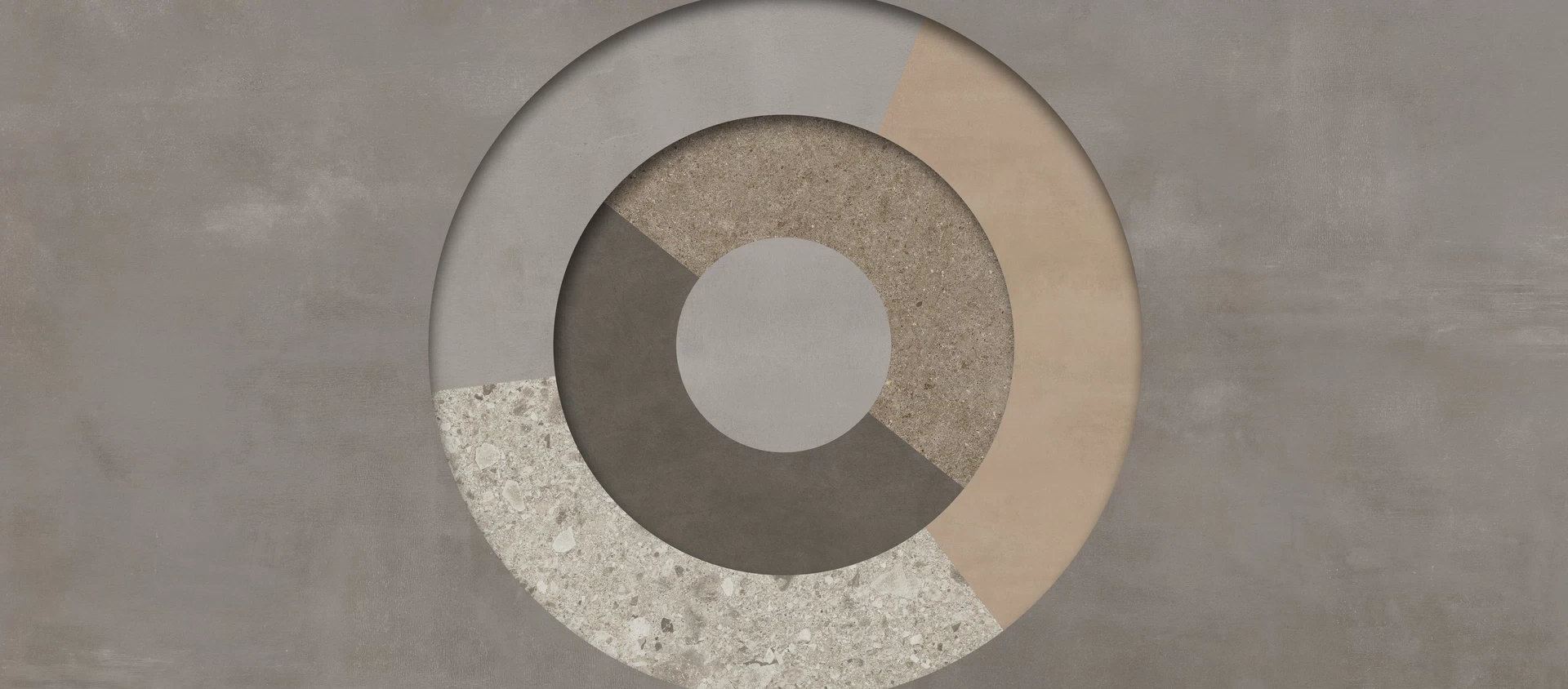 Boost World
A system of surfaces for design
Global calling
Boost World is a style project designed to meet the needs of international architecture and interior design with a collection of concrete-effect, stone-effect and raw earth-look floor tiles and ceramic wall tiles with similar designs and colors, easy to mix and match in any type of indoor or outdoor environment.
Boost your Style
Boost World is a collection of porcelain floor tiles that is unique in its colors and expressive affinity, created by Atlas Concorde to meet the needs of contemporary design. The collections it embraces are easy to mix and match, allowing for the design of floors and walls either with tone-on-tone combinations or sharp contrasts between colors and textures.
Broad perspectives
The wide range of sizes and finishes in different thicknesses guarantees maximum freedom for any use, and allows you to combine tiles with concrete effect, stone effect, and raw earth effect in a common stylistic whole, for environments that speak the same language.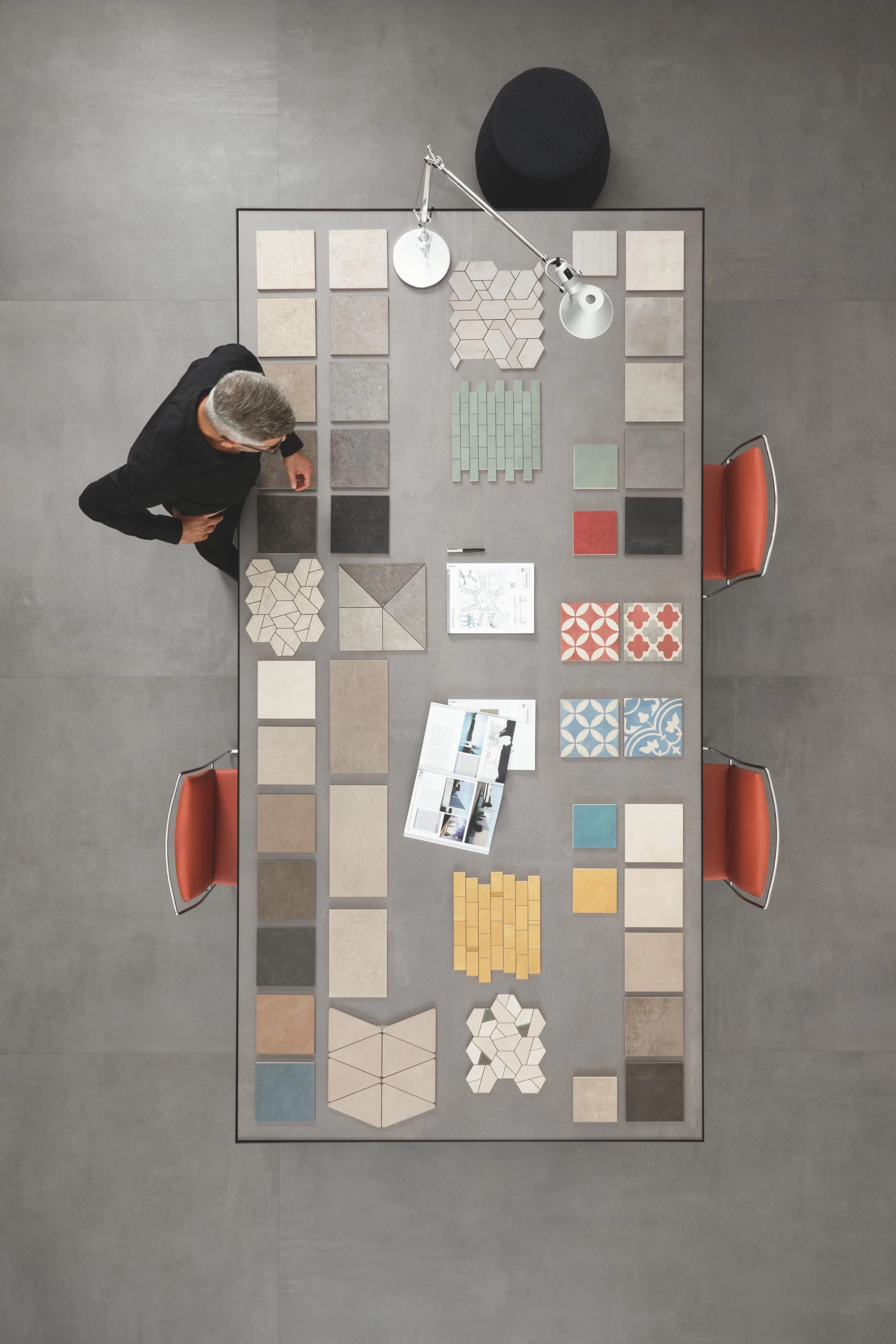 Contemporary style
The collections that make up Boost World are united by a simple yet contemporary style. While each maintains its own specific identity, they share an elegant palette of neutral tones that allows them to create projects with an international style.
Surfaces for a complete design
Boost World's wide range of porcelain tiles makes it possible to design coordinated environments, outdoor spaces in stylistic continuity with interior spaces and ventilated facades, as well as furnishing solutions of all kinds such as tables, worktops, and washbasins.
The collections of Boost World
Alone or combined with each other, the tiles are able to speak the same language, becoming the ideal backdrop for spaces with an elegant, international style.
Boost
Boost offers a sophisticated industrial style thanks to a range of concrete-effect tiles in varying shades of gray. On walls, color accents convey a distinctive counterpoint to the spaces.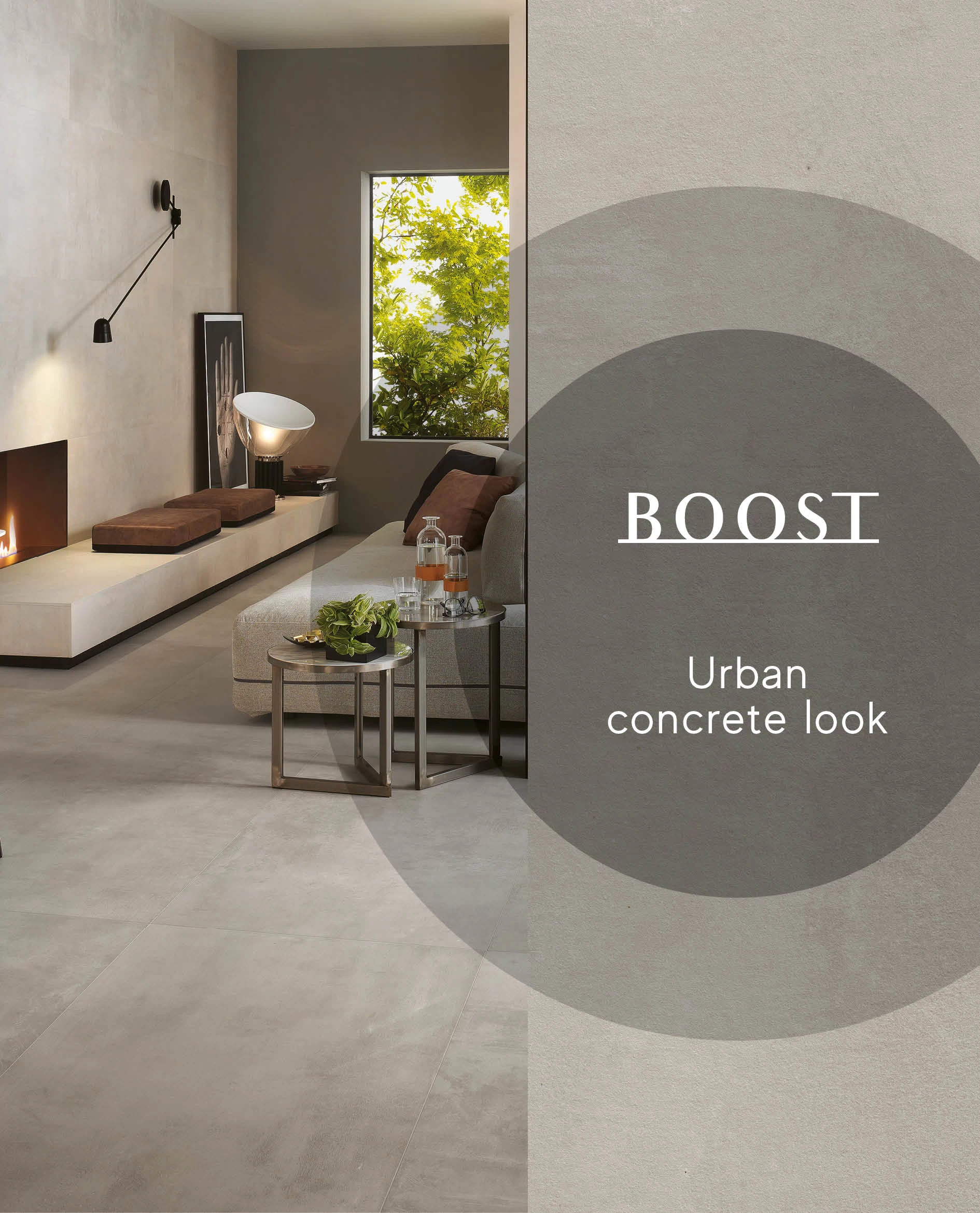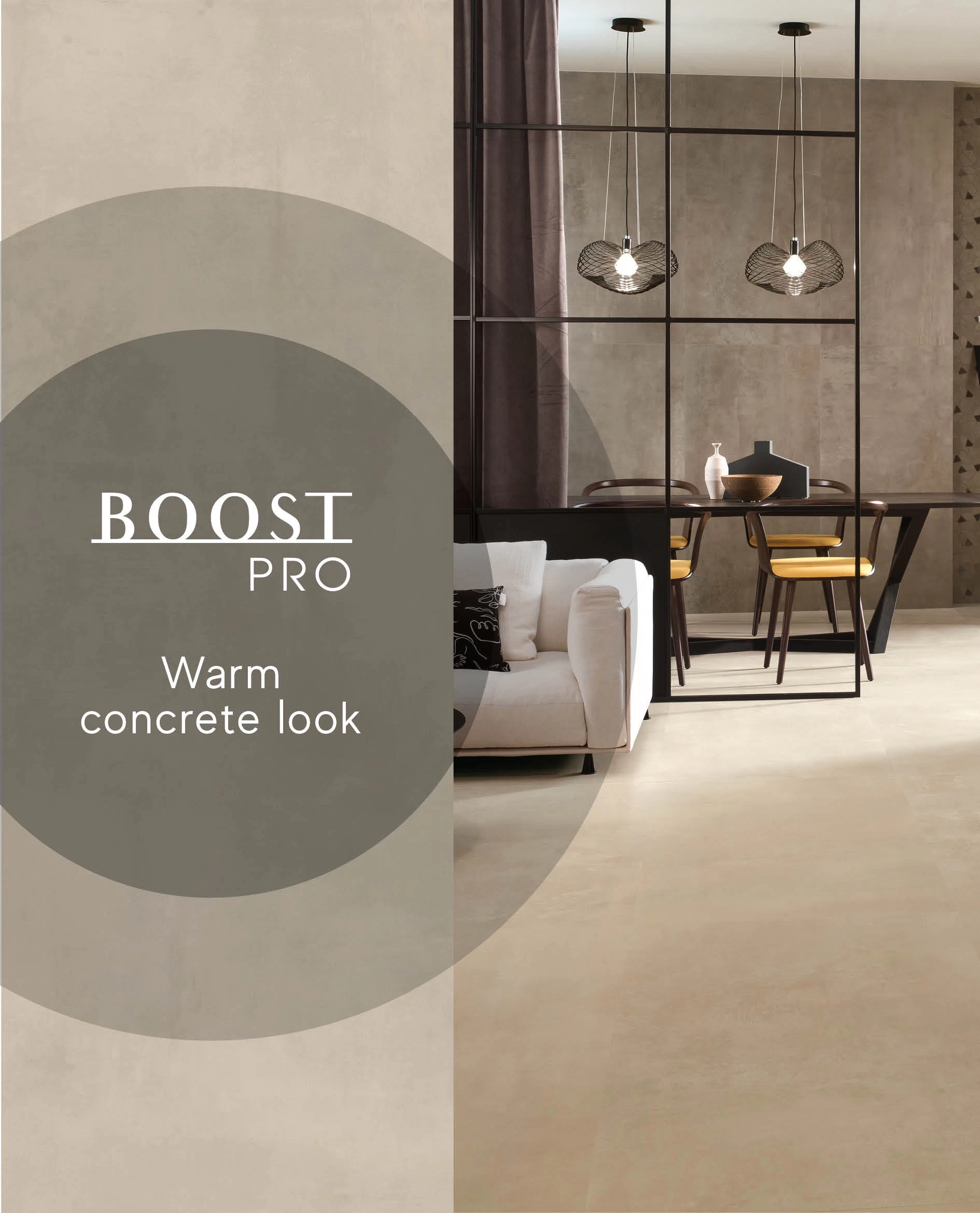 Boost Pro
With Boost Pro five warm shades expand the selection of concrete-effect tiles with welcoming inspirations. Thanks to their powdery colors, the wall tiles perfectly complement industrial furnishings.
Boost Mix
Boost Mix is the collection of porcelain tiles for interiors and exteriors inspired by the iconic sedimentary stone Ceppo di Gré. Its surfaces are characterized by an unmistakable texture and a palette of three contemporary shades for original combinations with the concrete effect of Boost and Boost Pro.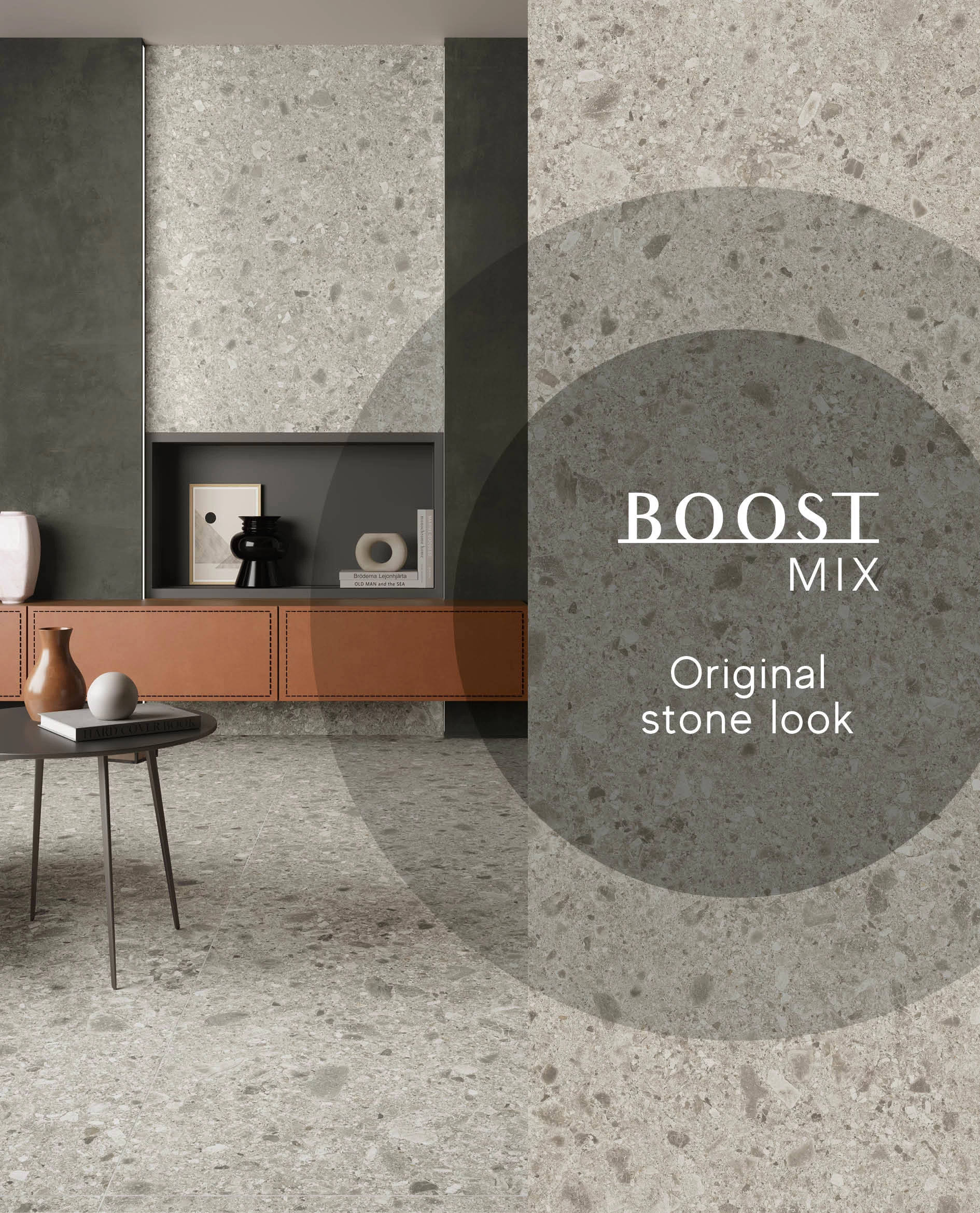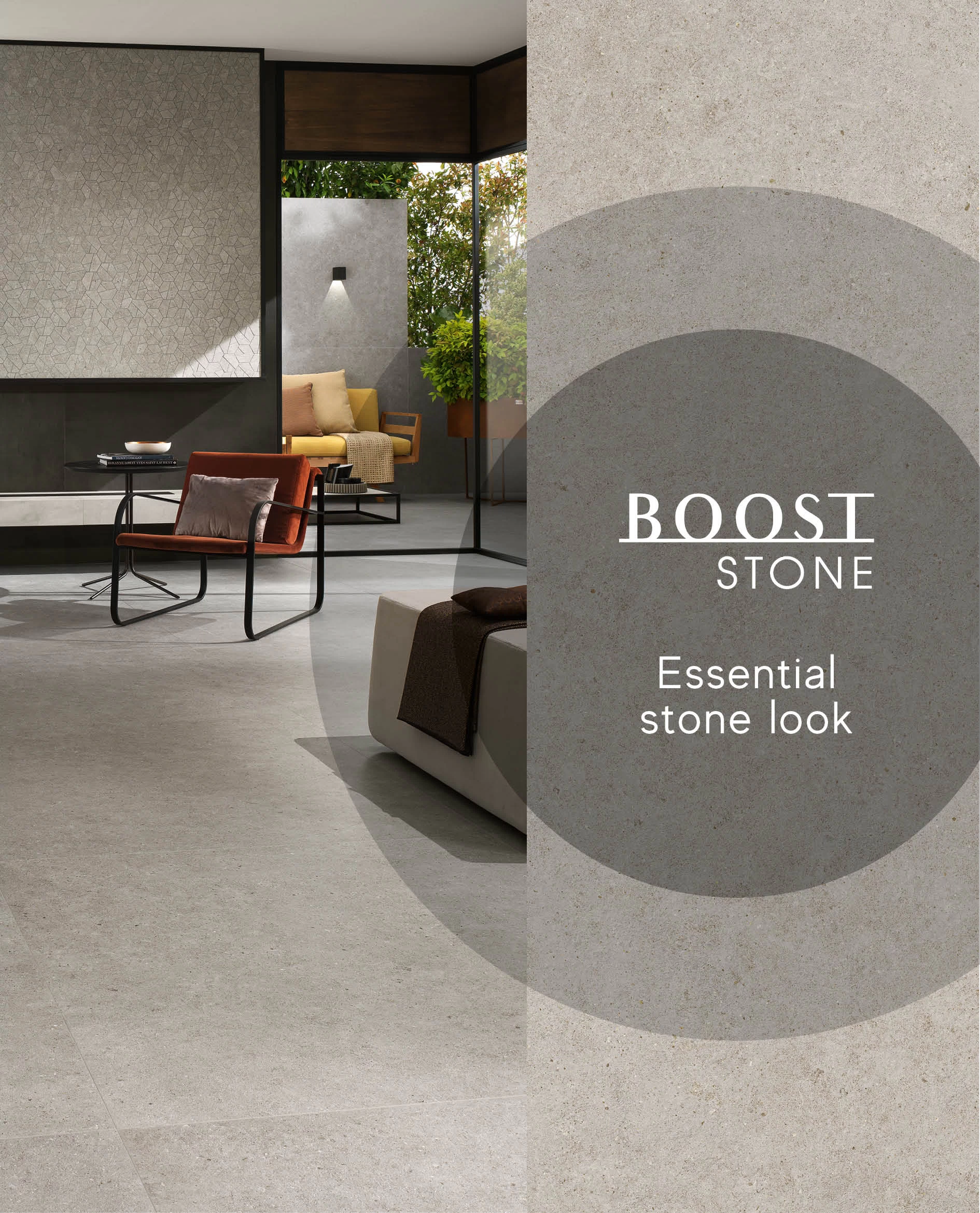 Boost Stone
Boost Stone features stone-effect porcelain floor tiles and a rich range of large coordinated slabs inspired by the limestone of the Pyrenees, proposed in the colors of the concrete-effect tiles of Boost and Boost Pro.
Boost Natural
Boost Natural combines the artisanal techniques used by Matteo Brioni to work clay with modern ceramic technology, and reinterprets the natural effect of raw earth on the surface of porcelain tiles.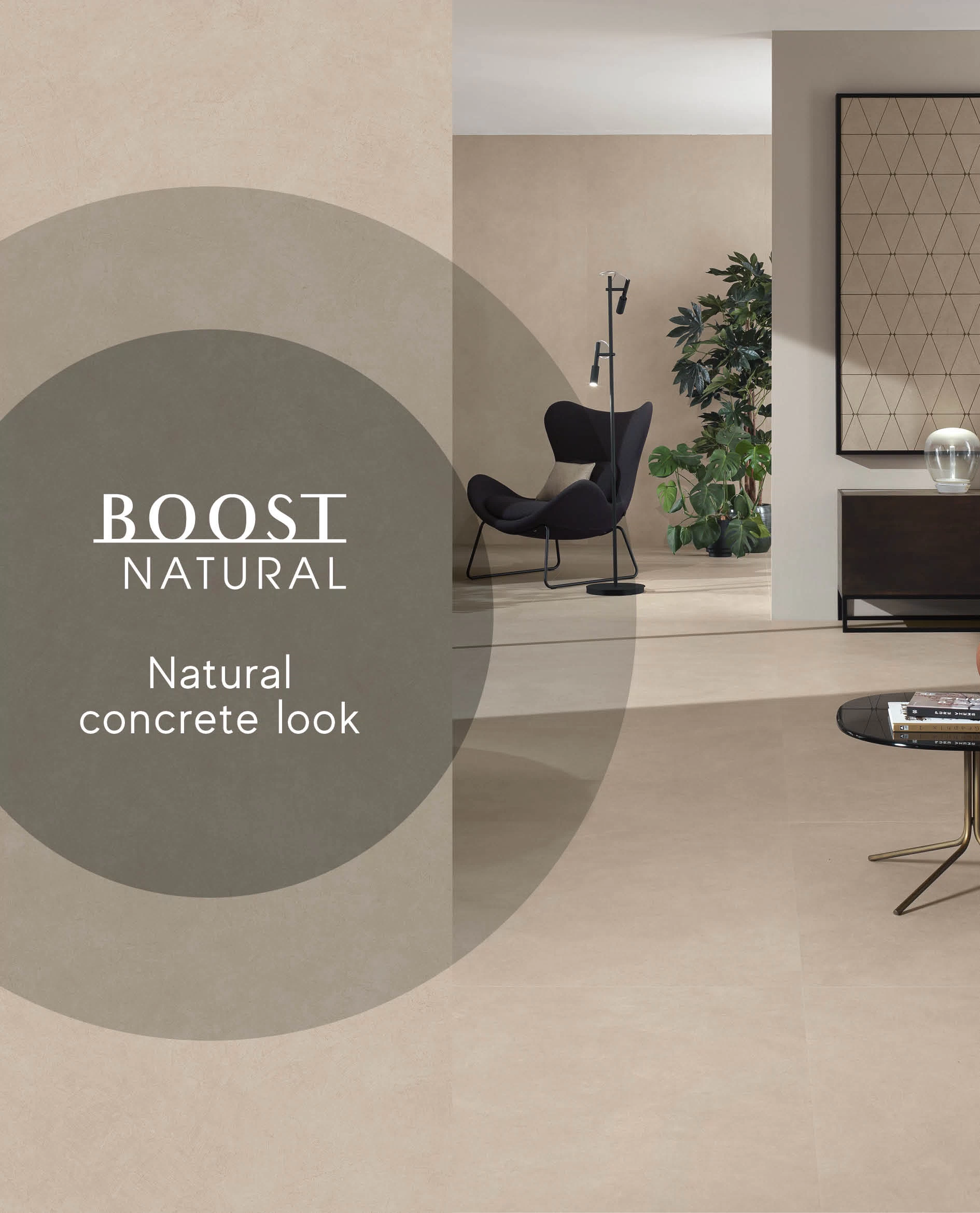 A palette of soft, neutral shades
Architects and designers can now enjoy a unique, wide-ranging color palette composed of neutral tones and color accents designed to match each other, allowing for tone-on-tone combinations and sharp contrasts between warm and cool nuances, and even between surfaces inspired by different materials.
A range of decors with a unique breadth
In addition to traditional bricks and a wide range of mosaics, Boost World also features large-format decors that are perfect for transforming walls into modern scenic frescoes. The range is completed by a selection of encaustic tiles for decorative swaths inspired by the colorful motifs of traditional cement tiles.
We are nearby. Visit the store.
Go the sales outlet section and find your nearest Atlas Concorde dealer.