Collection overview
See below the summary of the colors and salient features that distinguish Wine Oak, or learn more about the ideas and inspiration behind the project.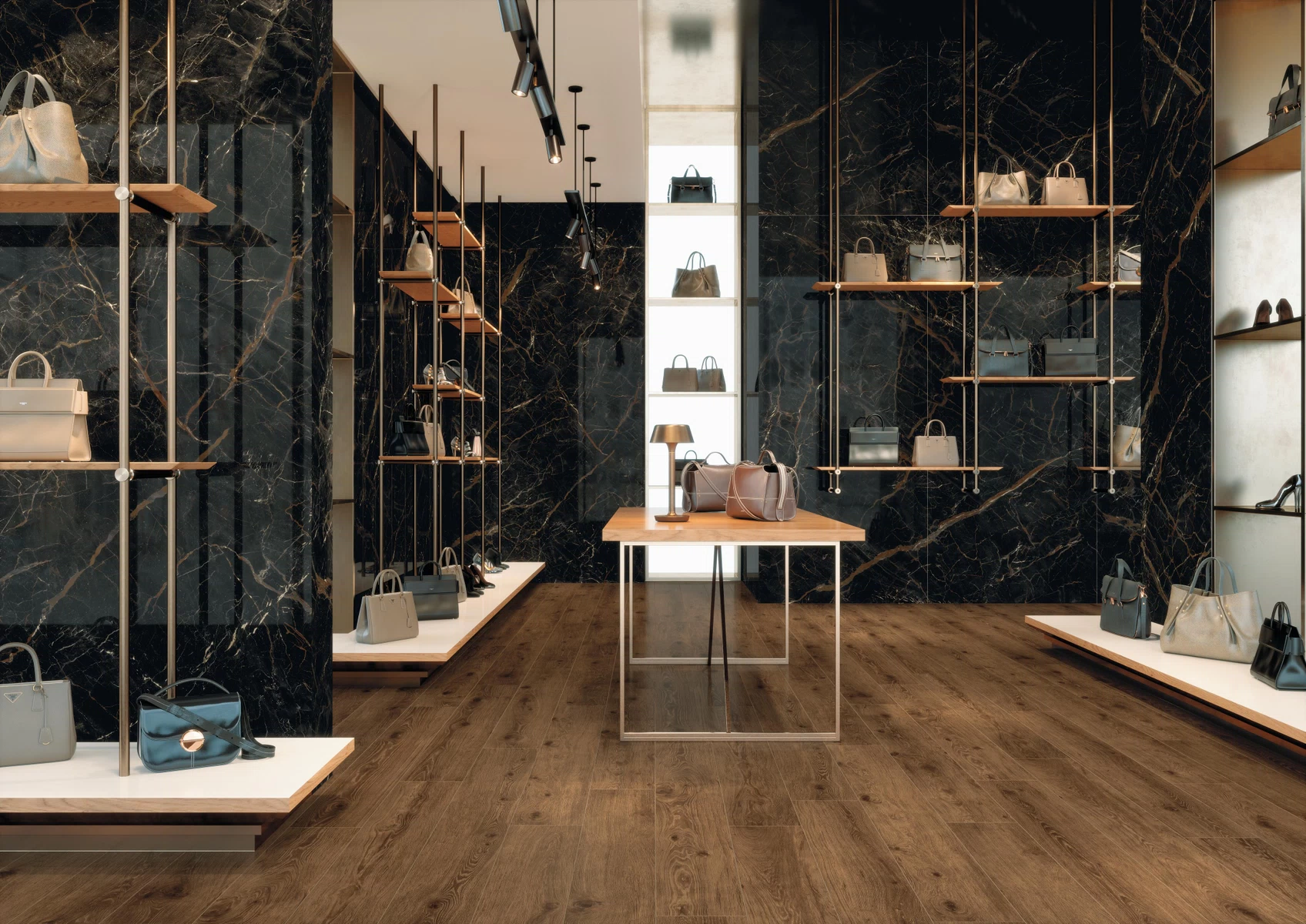 AtlasConcordeRussia WineOak 002 00 Brunello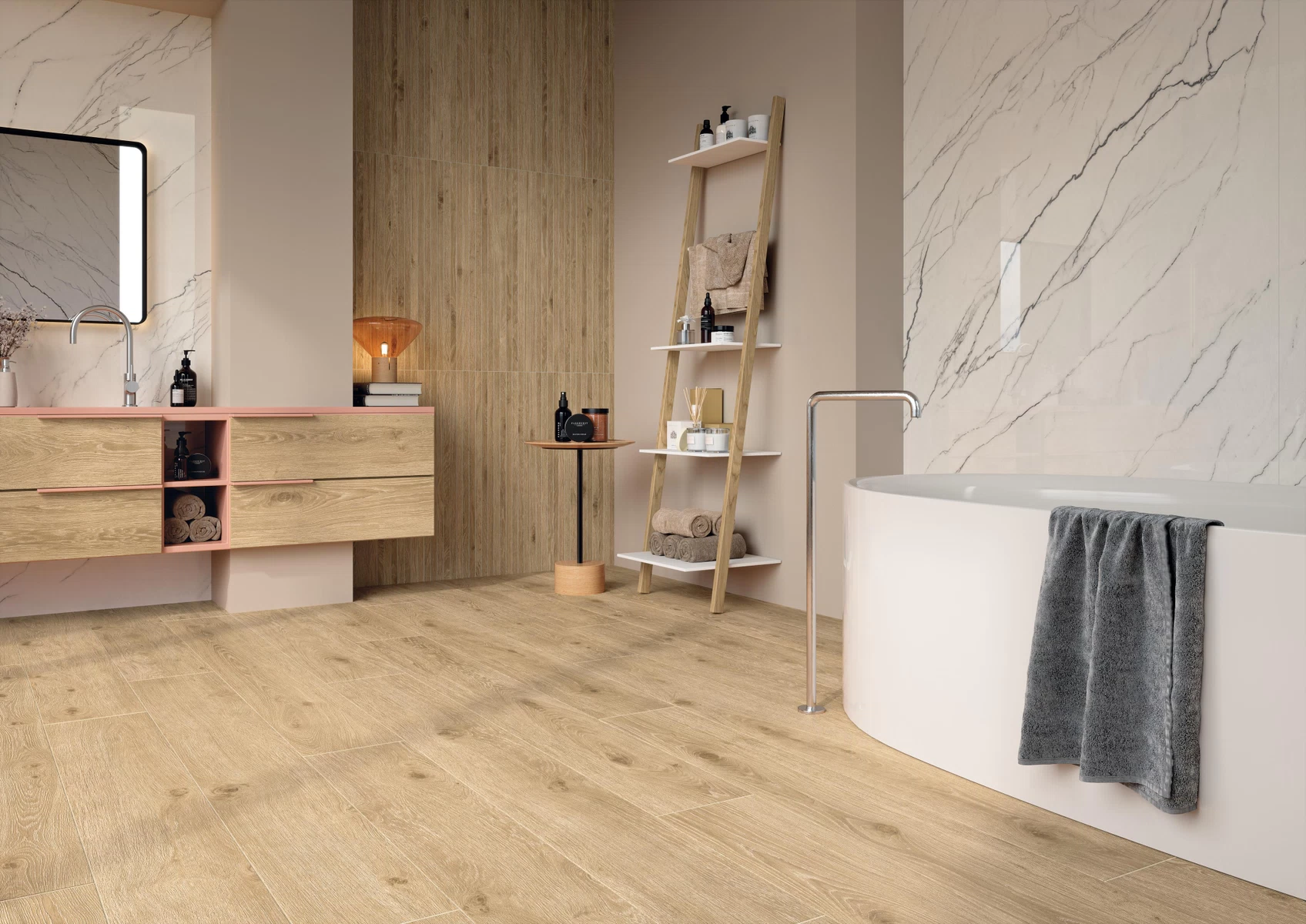 AtlasConcordeRussia WineOak 003 00 Champagne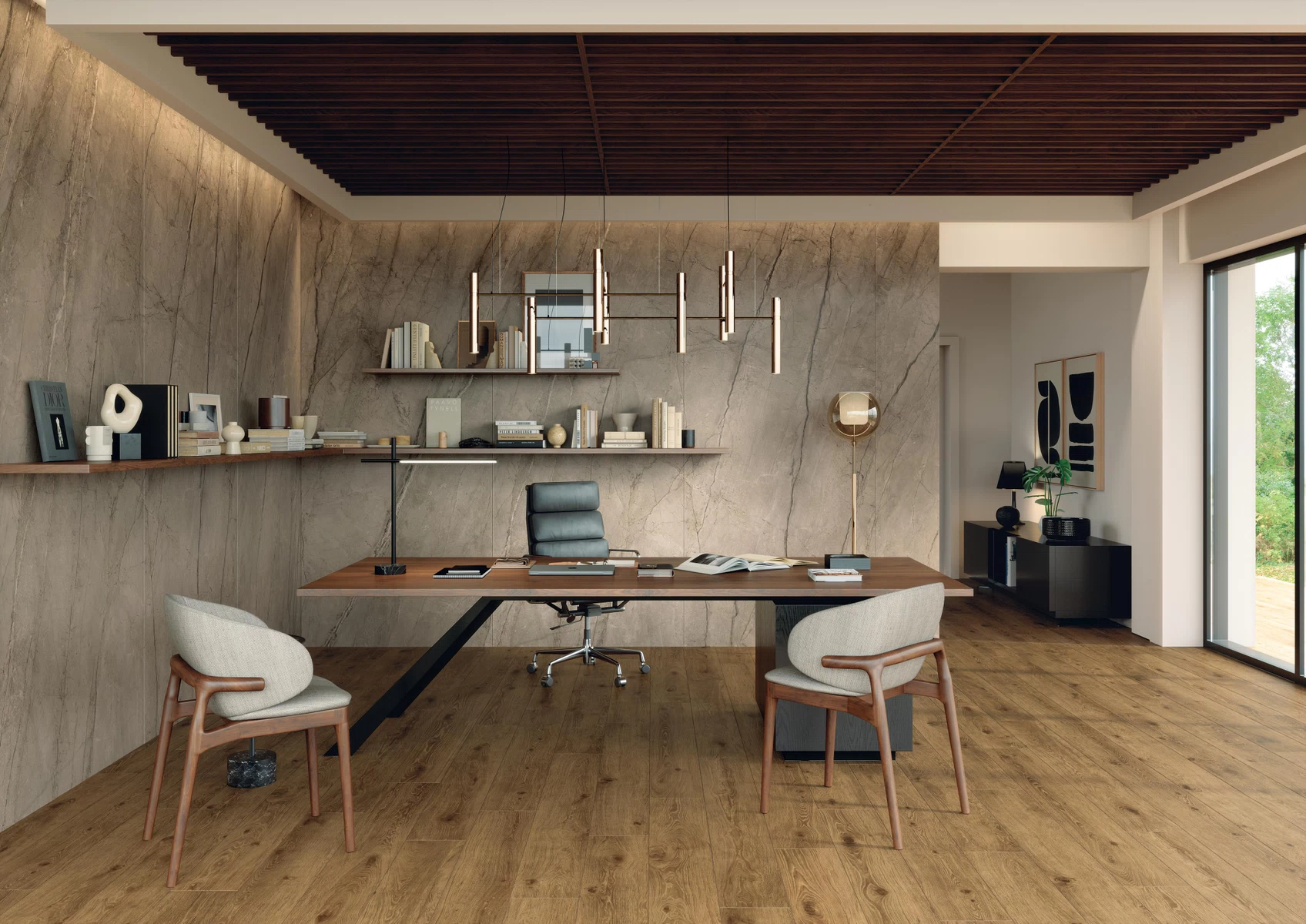 AtlasConcordeRussia WineOak 004 00 Cabernet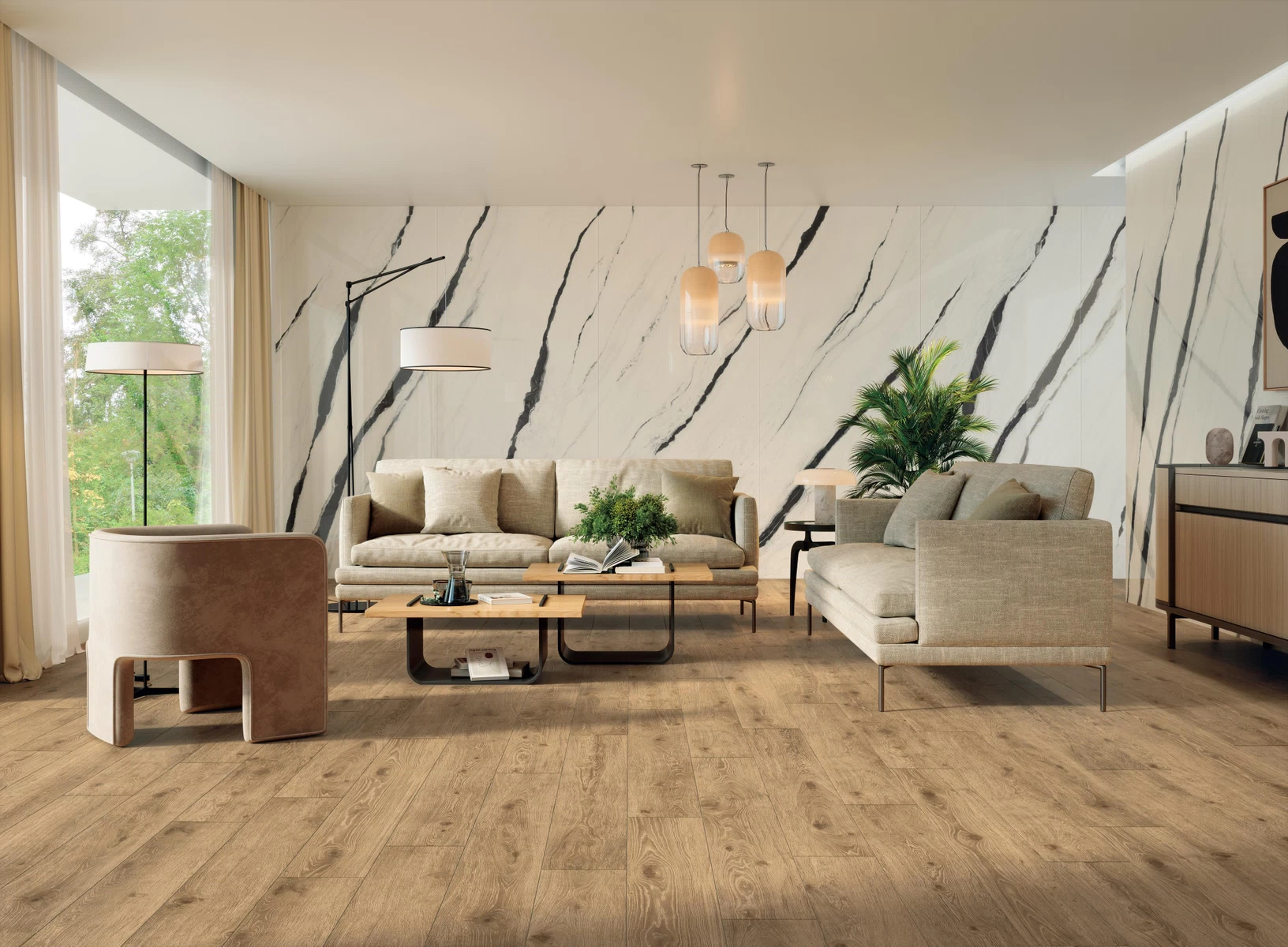 AtlasConcordeRussia WineOak 001 00 Chardonnay
The infinite shades and tones of pickled oak inspire a collection that interprets the wood effect with character and originality.
Four colors express the different shades of oak accented by a variety of pickling effects: Champagne, with a light background illuminated by brushed veining; Chardonnay, a warm hue with delicate tone-on-tone pickling; Cabernet, from blond to amber combined with cream-colored veining; and Brunello, with intense walnut tones enhanced by elegant luminous flaming.
Available in the large 20x160 format, Wine Oak can be laid either on the floor or on the wall to create a new symbiosis of natural character and design, also thanks to the Tatami decoration.
Porcelain Tiles

Champagne
Chardonnay
Cabernet
Brunello
20x160 cm 7⅞"x63"
9 mm
Matte rectified
Download area
add Wine Oak to my wishlist
Contact us
Contact us
For support on our products or other information, please visit the contact section.