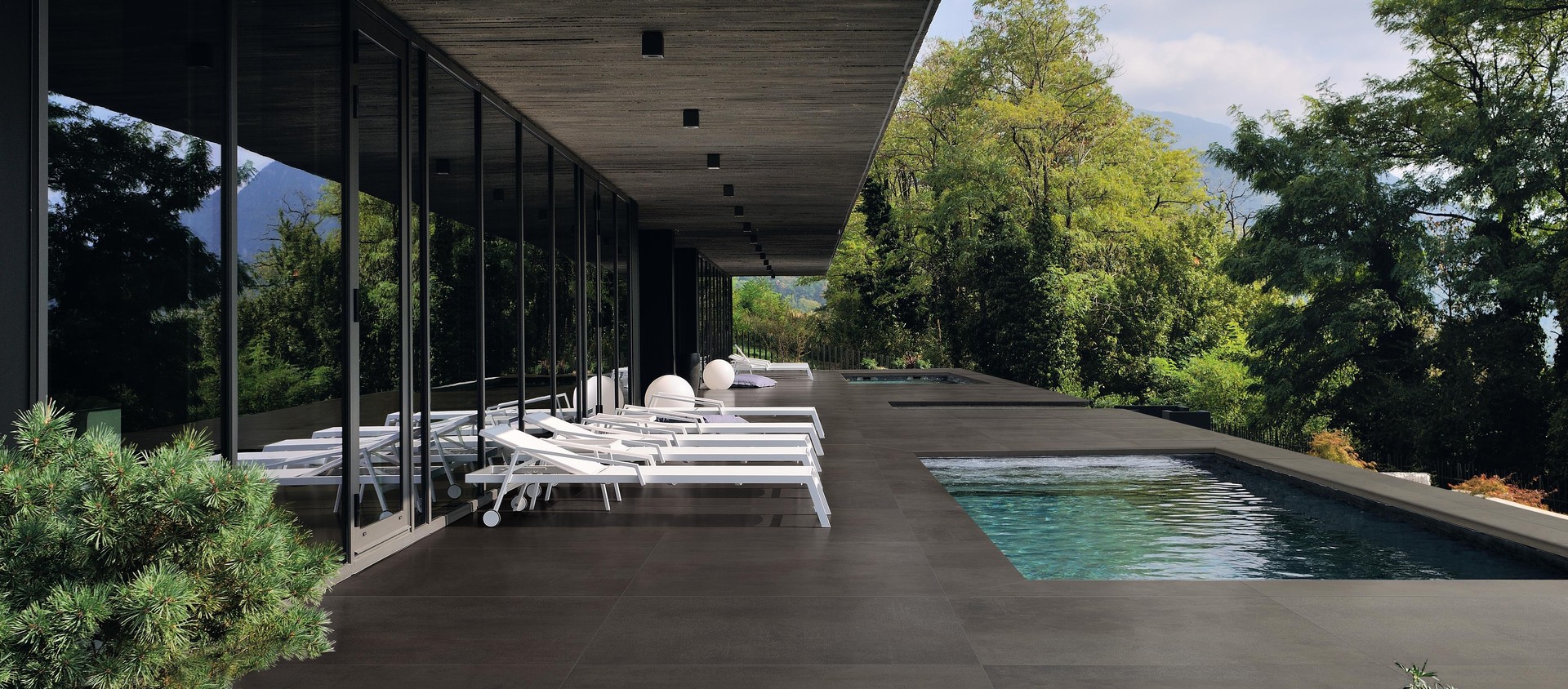 Boost Pro
Elegant concrete look outdoors
Elegant concrete look outdoors. The exclusive outdoor space of a villa surrounded by greenery
The abundance of sizes in the Boost Pro range, complemented by the presence of 20 mm thick porcelain tiles which guarantee a non-slip performance much higher than the minimum values required by the standard allows the creation of coordinated projects for a total look both indoors and outdoors.
Outside the villa, the availability of special pieces for the edge of the swimming pool completes the stylish project and turns it into a one-of-a-kind creation.
We are nearby. Visit the store.
Go the sales outlet section and find your nearest Atlas Concorde dealer.