Broaden your design perspectives.
Large Atlas Concorde slabs boost the spectacular effect of tiles laid on the floor, on the wall, and on the
surface
of volumes and furnishing elements. Available in 120x120, 120x240, 120x278, 160x160 and 160x320 rectified sizes, these
porcelain tiles
offer full design freedom in indoor and outdoor settings.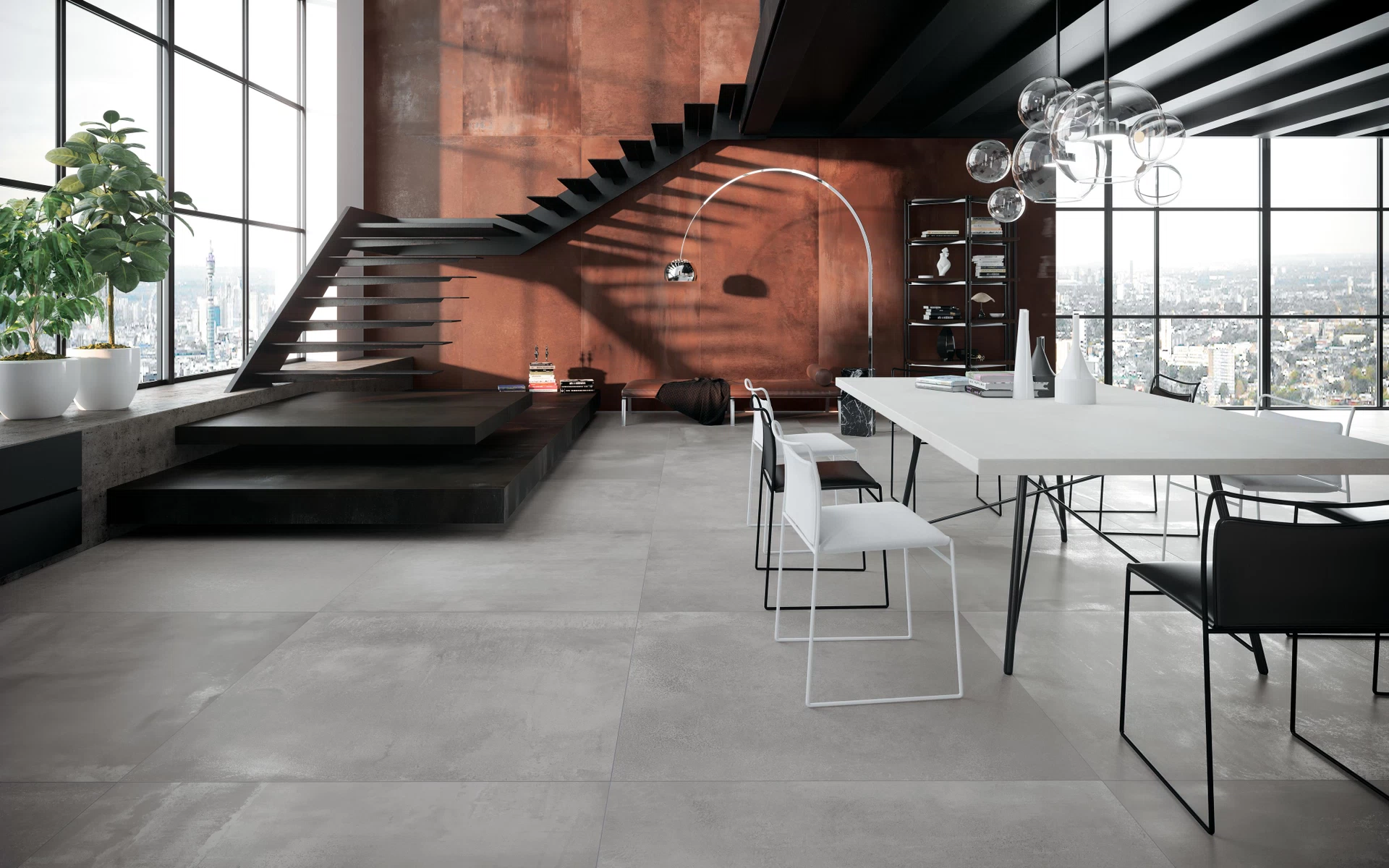 AtlasConcorde Blaze 006 00 Aluminium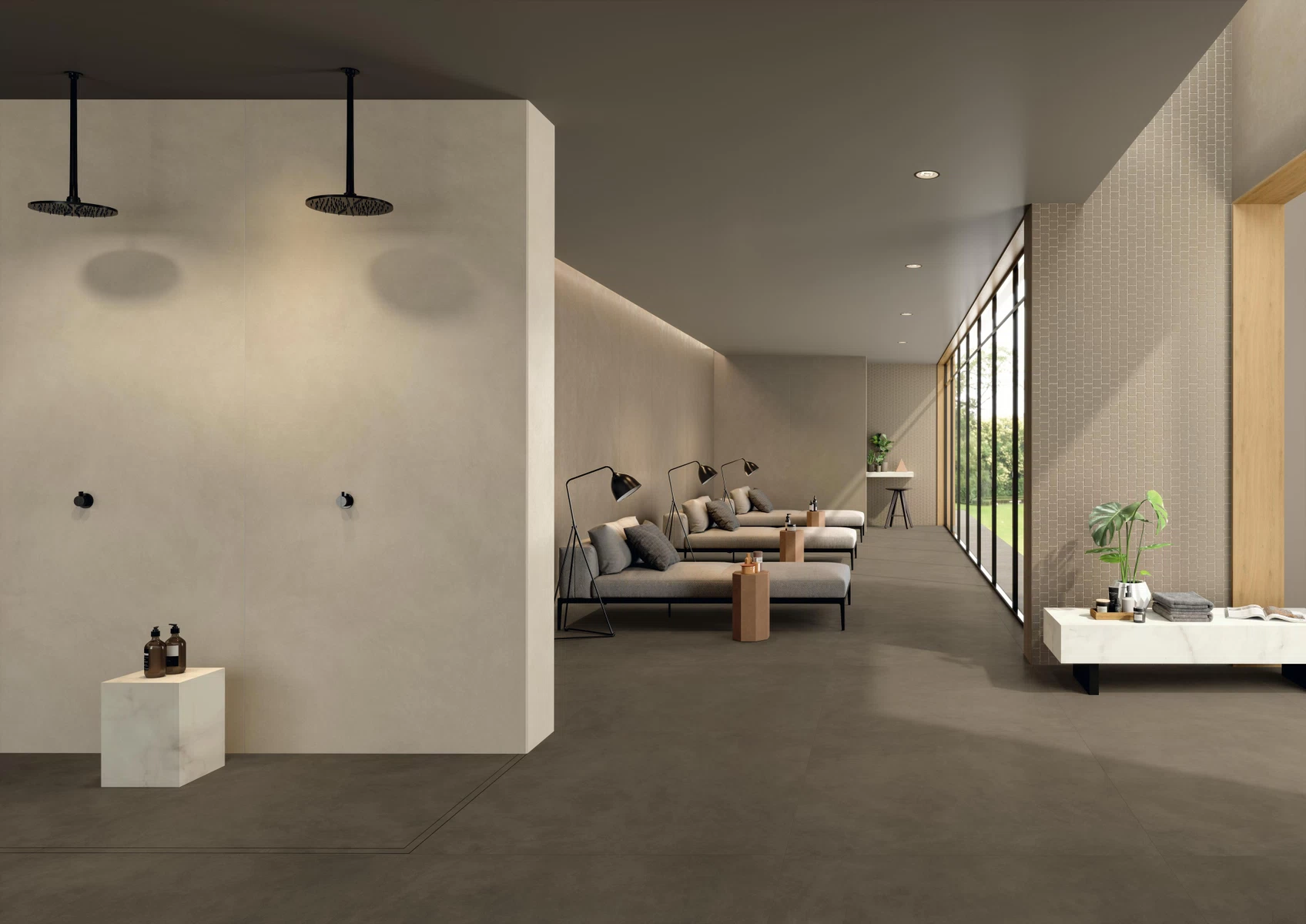 AtlasConcorde BoostNatural 006 00 Ecru-Umber
AtlasConcorde XL-Marvel Look 03 CalacattaExtra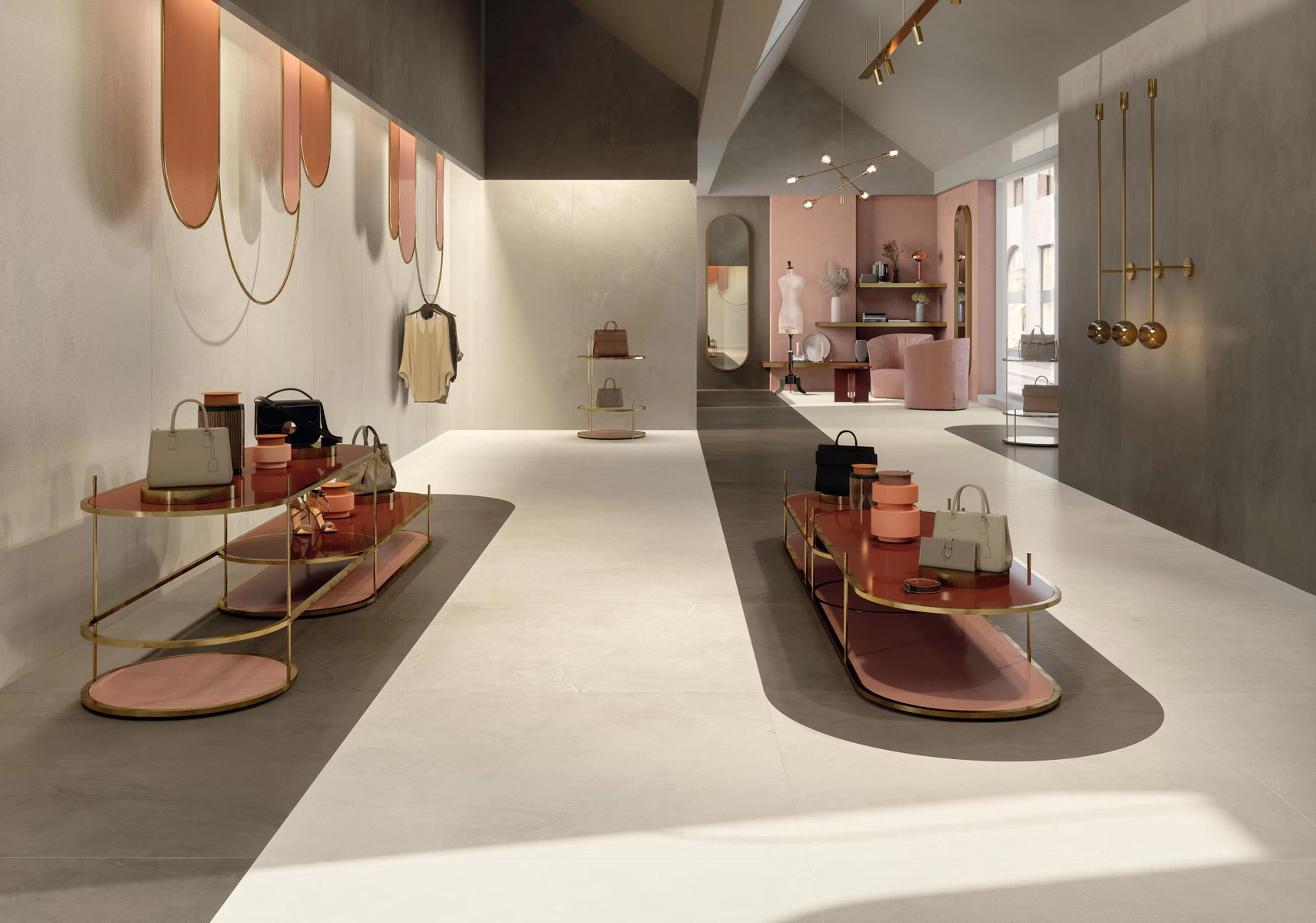 AtlasConcorde Prism 004 00 Cotton-Suede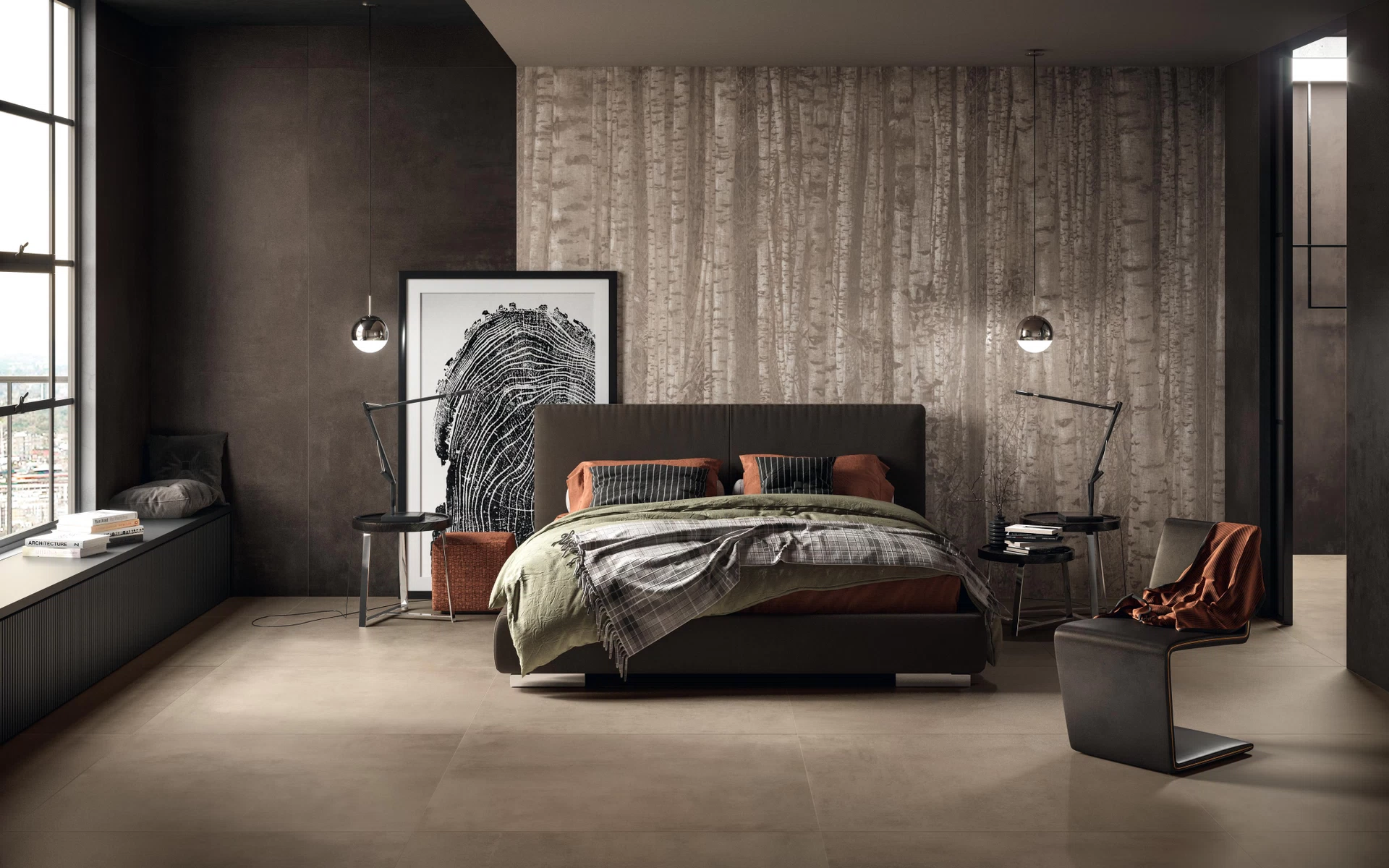 AtlasConcorde BoostPro 005 09 Clay-Tobacco Grove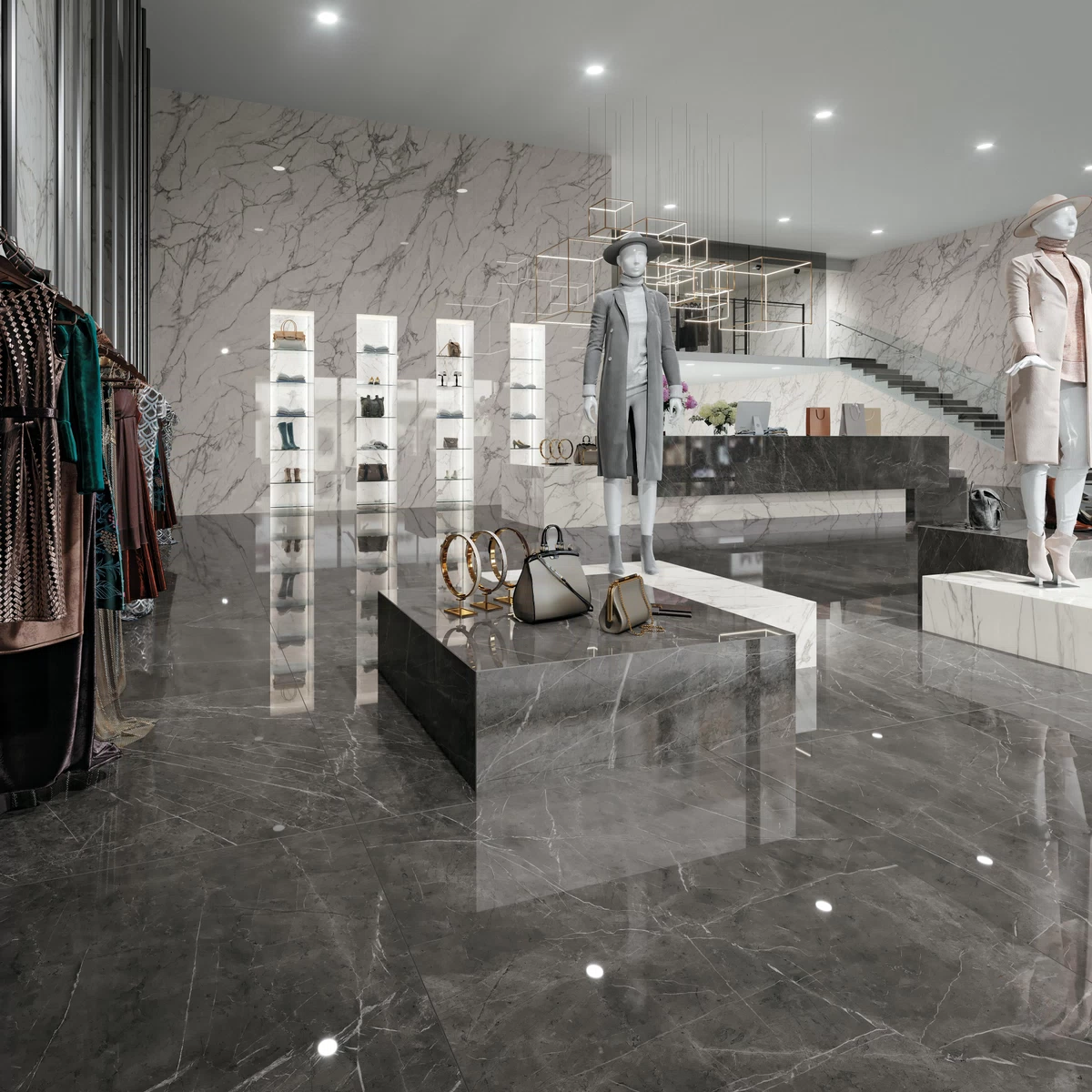 AtlasConcorde Marvel 015 04 Calacatta-Grey
The new dimension of design
Satisfying all esthetic and design needs, large porcelain slabs combine beauty, versatility, and performance in all types of applications. With a pleasant effect of visual continuity, they increase the perception of spaces, leveraging the look of the original natural material while guaranteeing superior resistance and durability.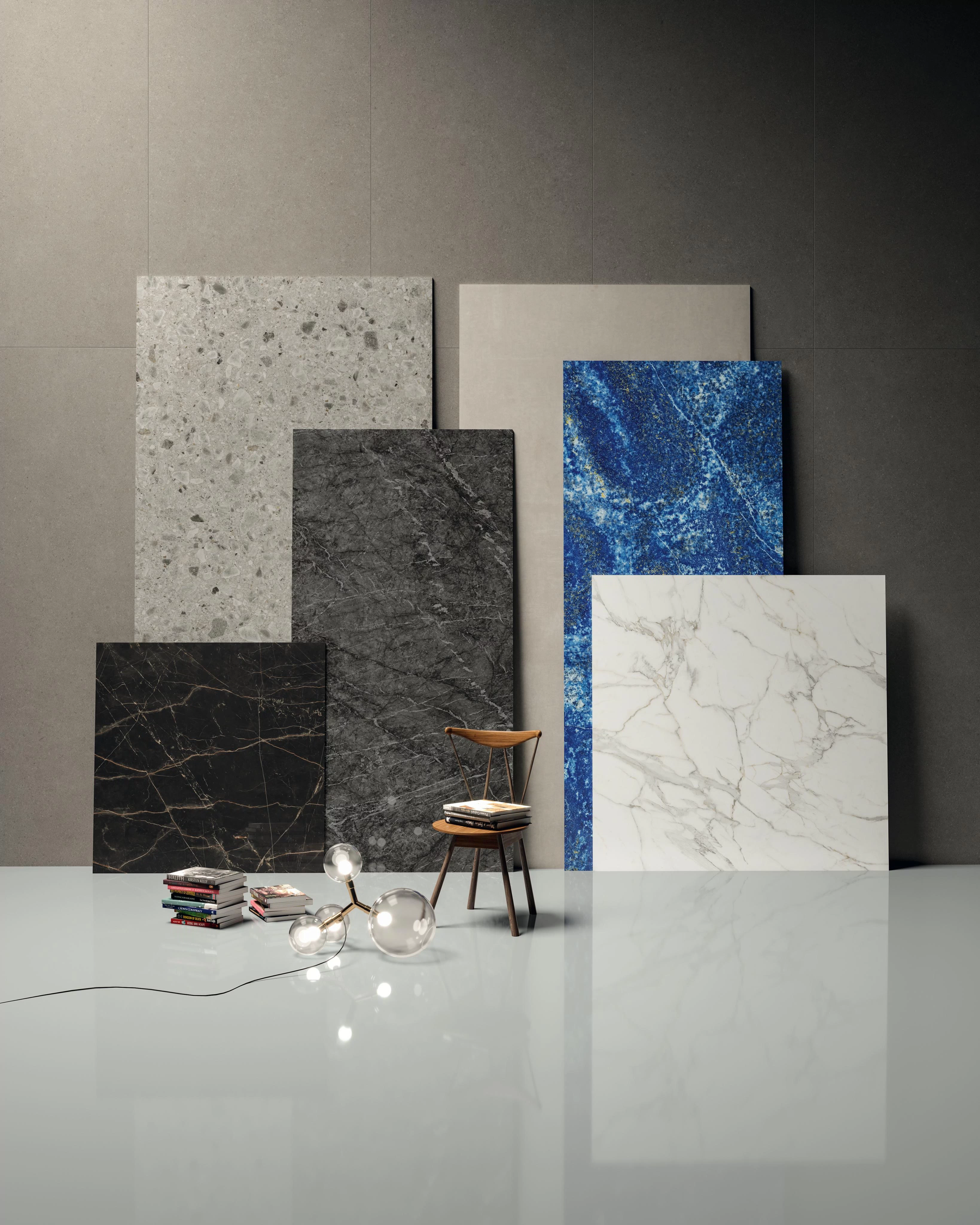 Training Large Sizes
Find out in a simple and intuitive way how easy it is to manage large slabs, and listen to tips gathered for you by Atlas Concorde's experts.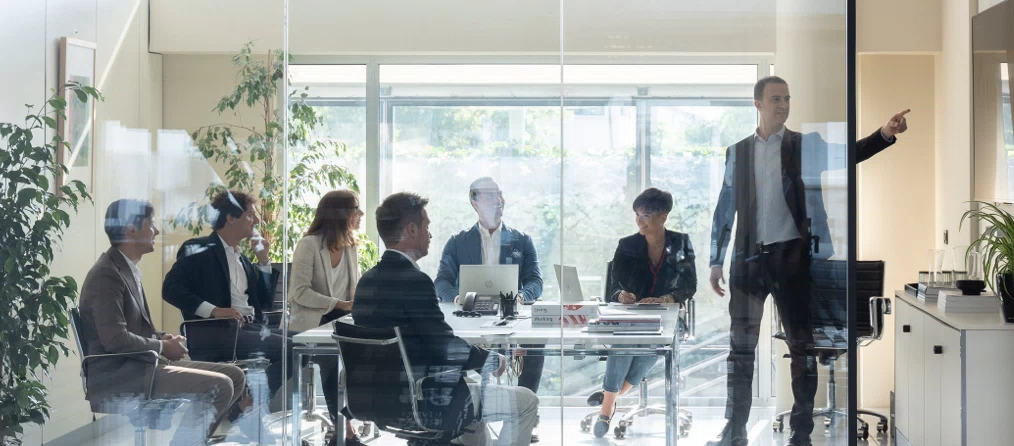 Scenic looks for your projects
Atlas Concorde large porcelain slabs are available in a wide variety of looks and inspirations.
A solution for every setting
The large porcelain slabs interpret the essence of each project, from wall and floor coverings to furnishing elements for indoor and outdoor applications in residential, commercial, and hospitality projects.
Floors
Large porcelain slabs with thicknesses of 6 and 9 mm can be laid in any low-traffic residential and commercial areas. Where greater strength is required, the 20 mm thickness is the ideal solution.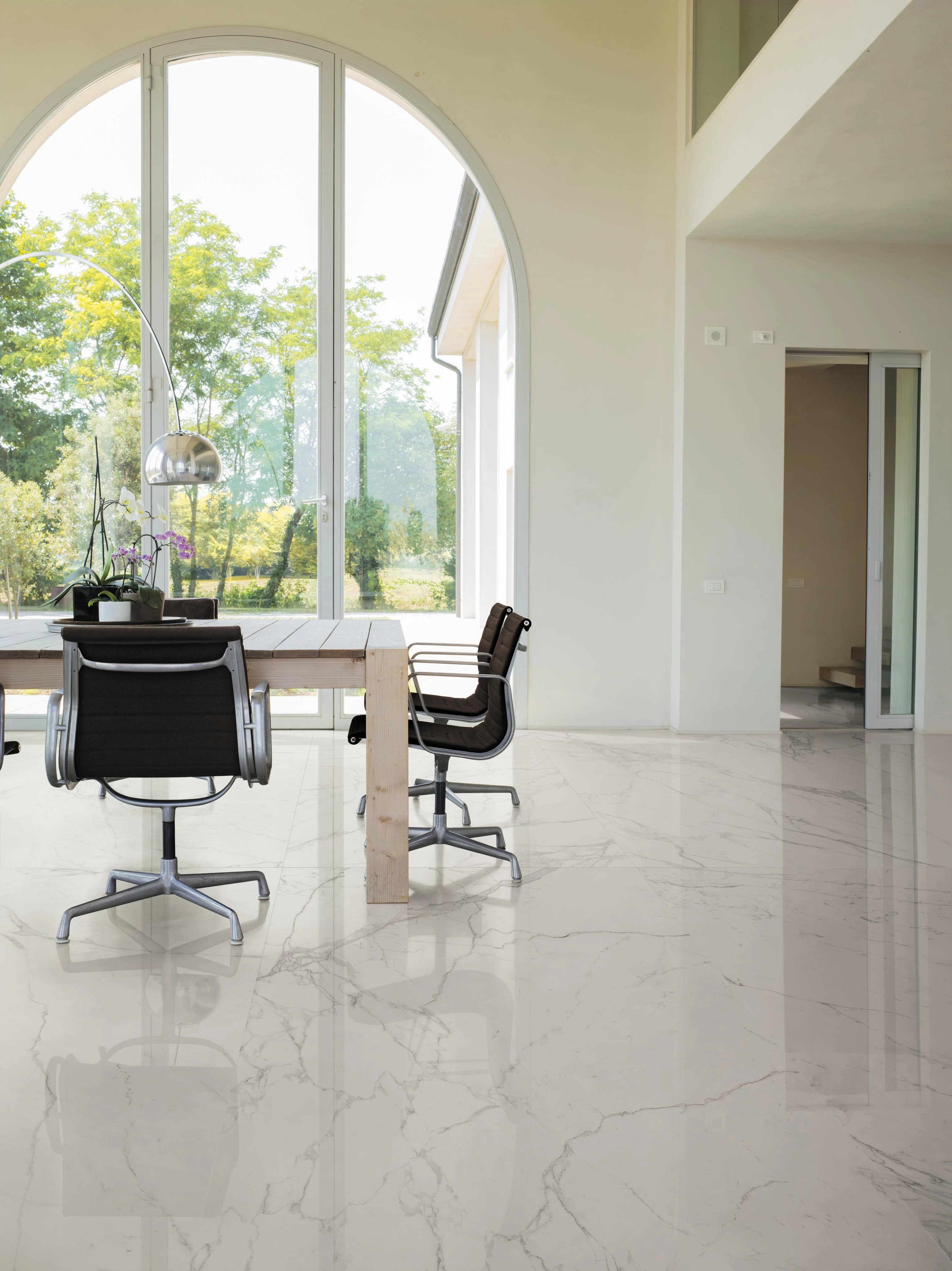 Walls
When laid on the wall, large porcelain slabs create full-height surfaces that optically increase the height of the room and reduce the presence of horizontal joints.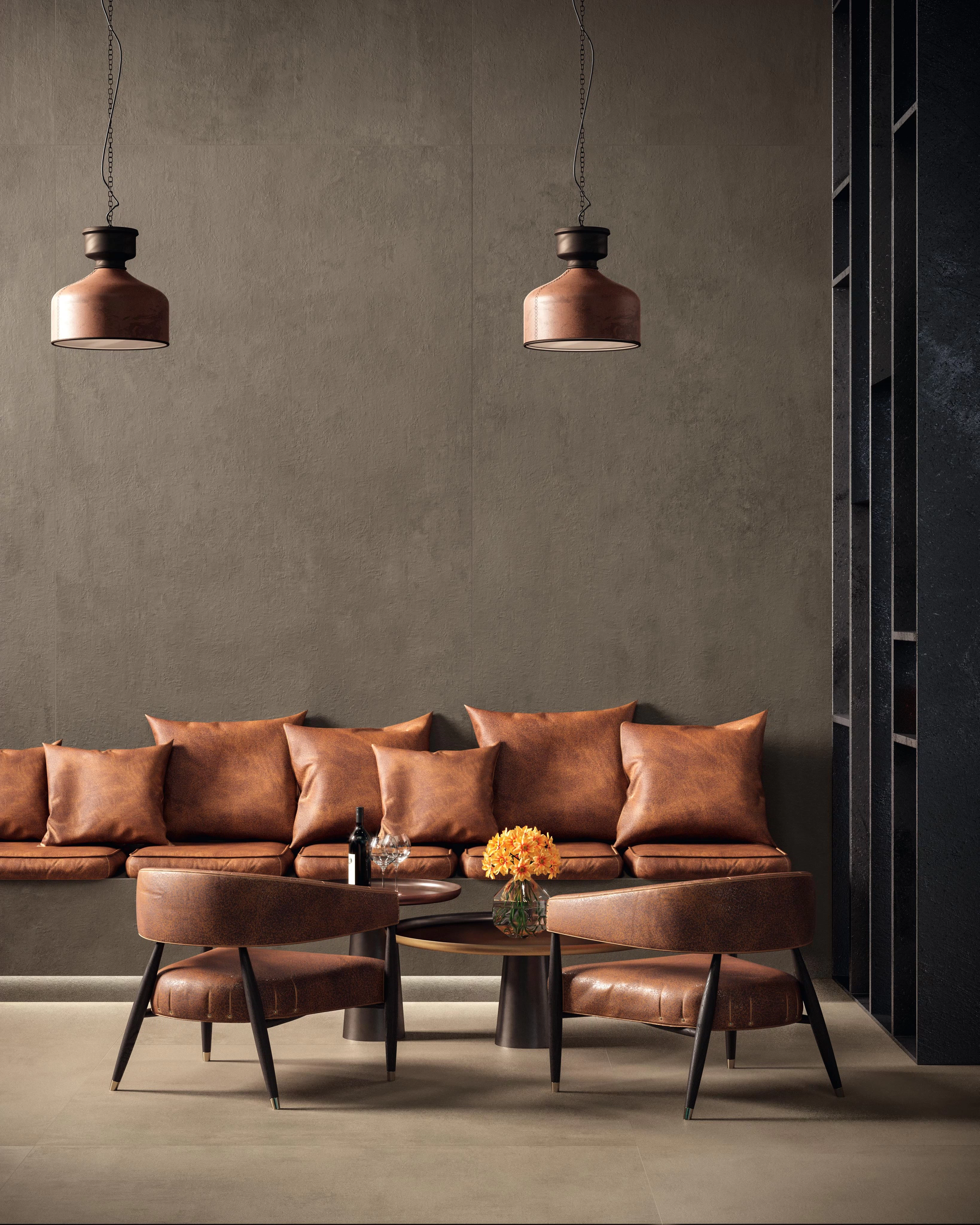 Furnishings
Large-format porcelain tiles are ideal for cladding furnishings such as washbasins, tops, shelves, worktops, and large tables with a durable, hygienic, easy-to-clean surface that is perfectly coordinated with the walls and floors.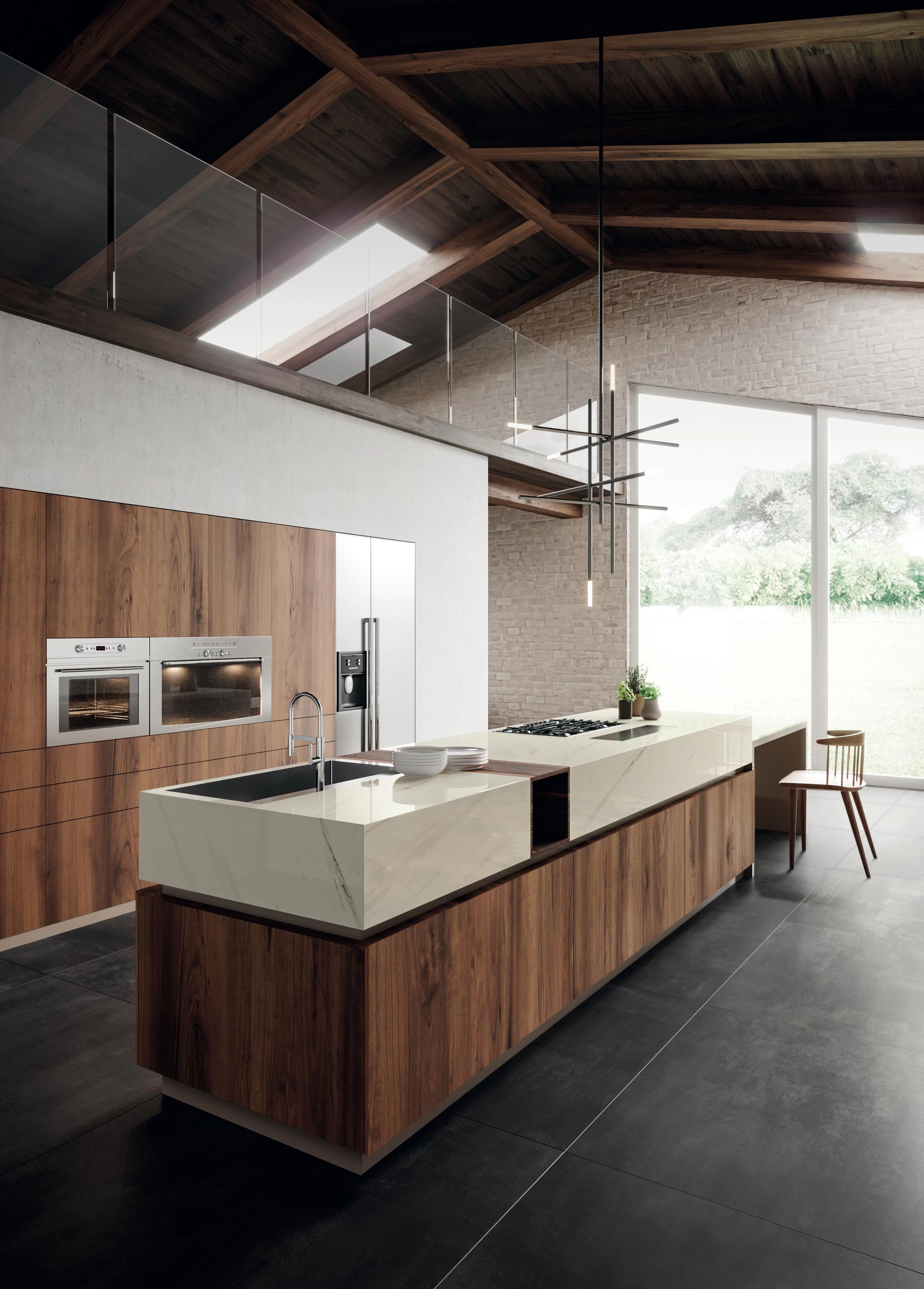 The new frontiers of design
Versatility, technical and functional performance combined with refined esthetics make Atlas Concorde's large porcelain slabs a design element that increases the stylistic scope of contemporary design.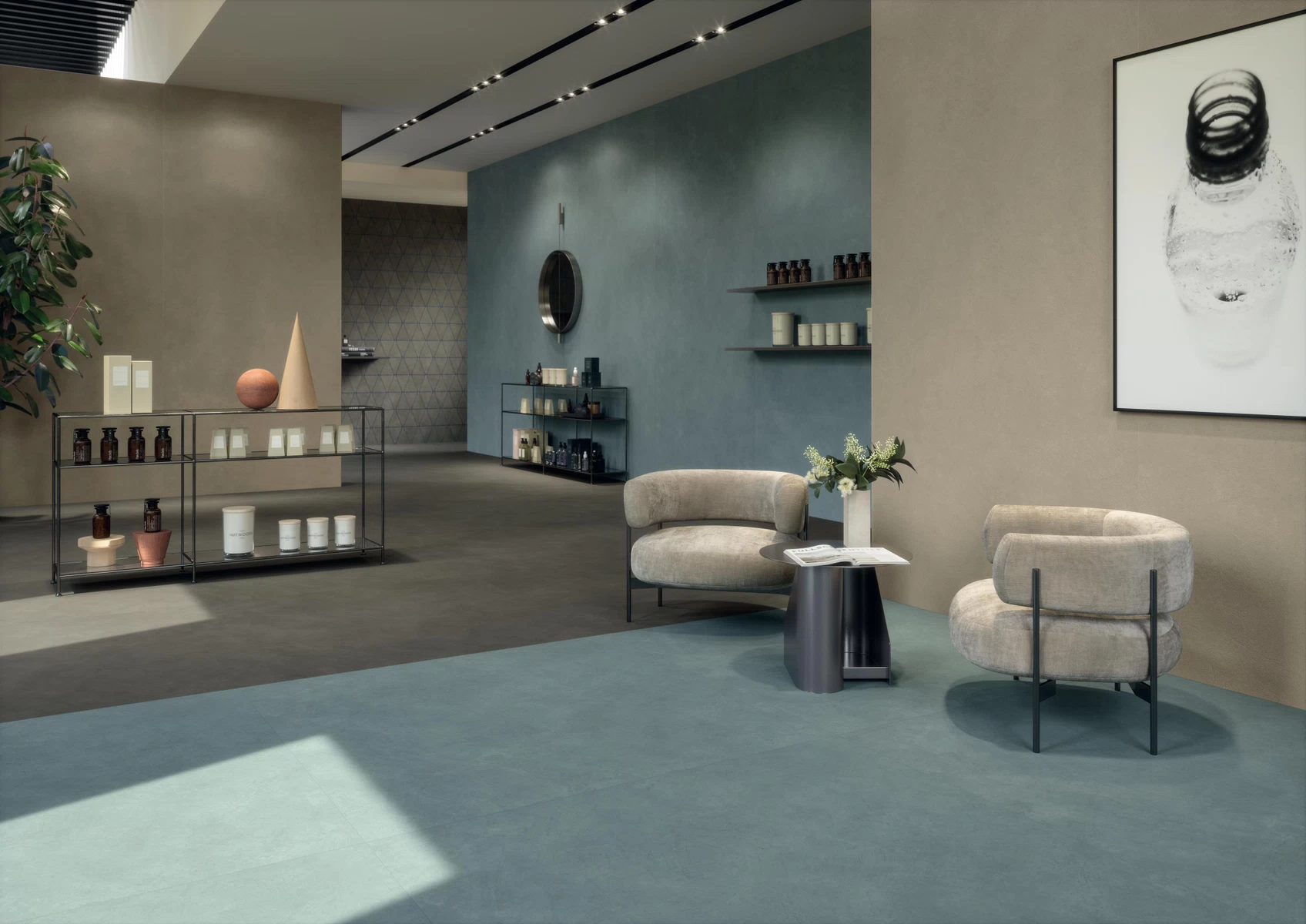 AtlasConcorde BoostNatural 005 00 Cobalt-Ash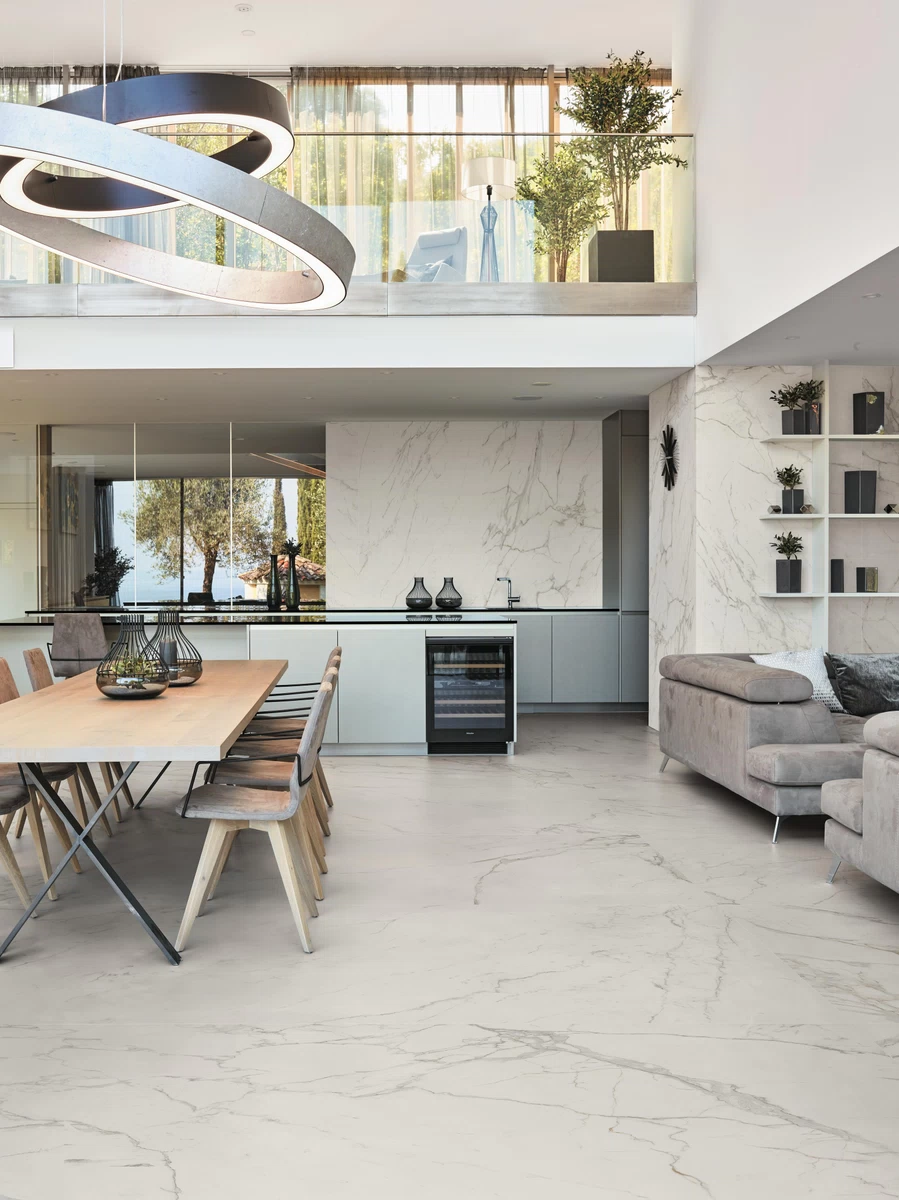 AtlasConcorde Marvel 016 02 CalacattaExtra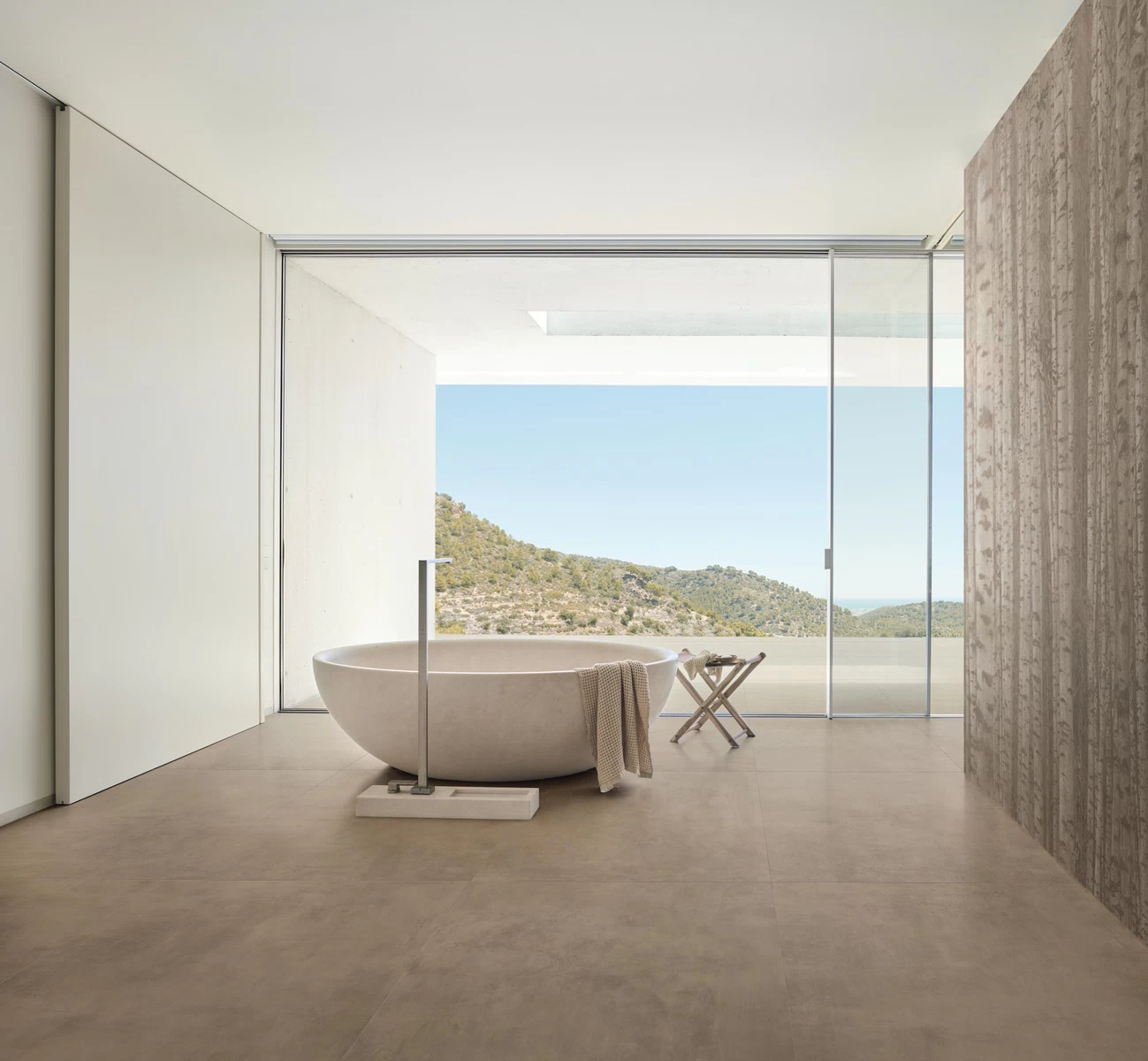 AtlasConcorde BoostPro 008 07 Clay GroveDecor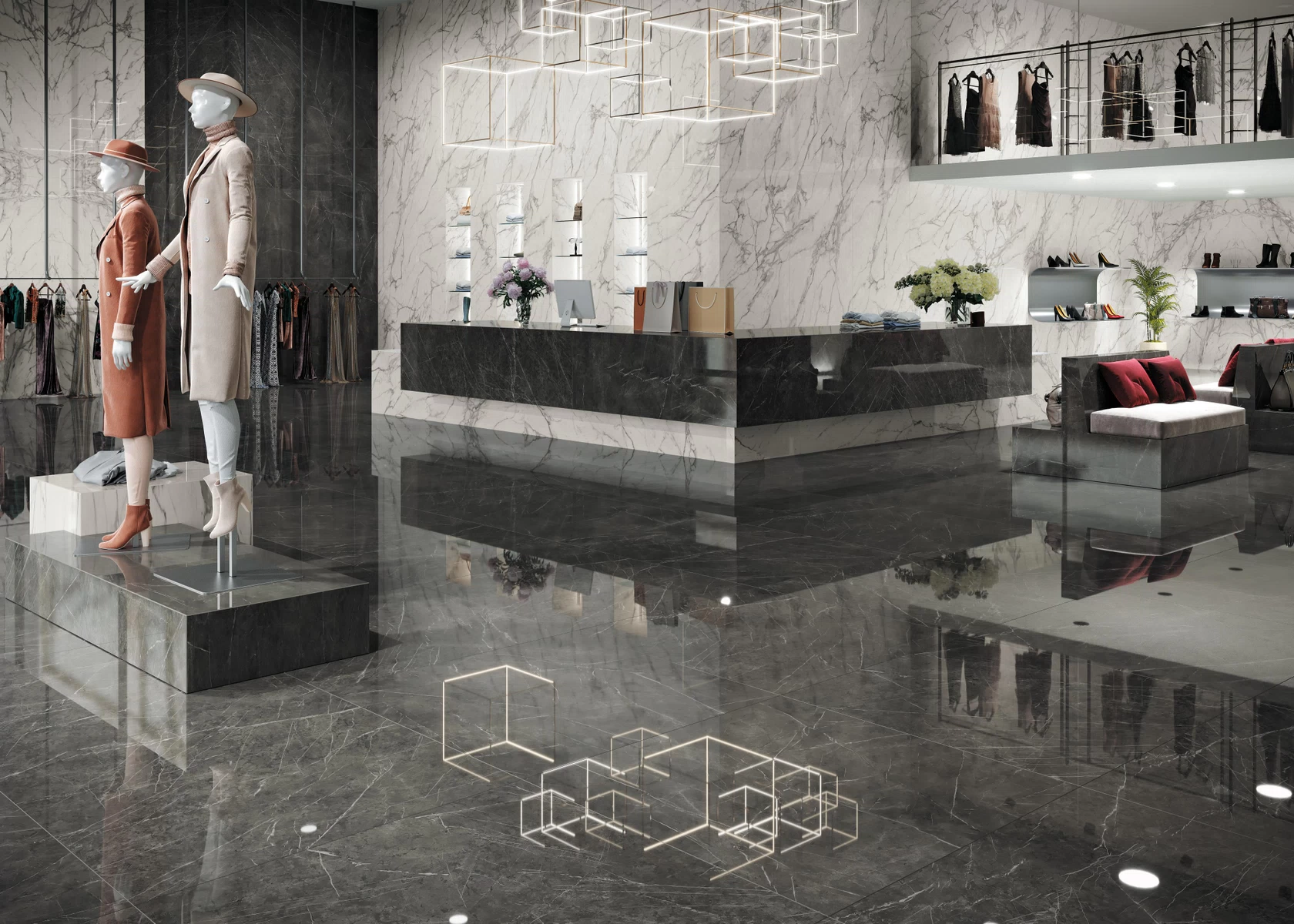 AtlasConcorde Marvel 015 00 Calacatta-Grey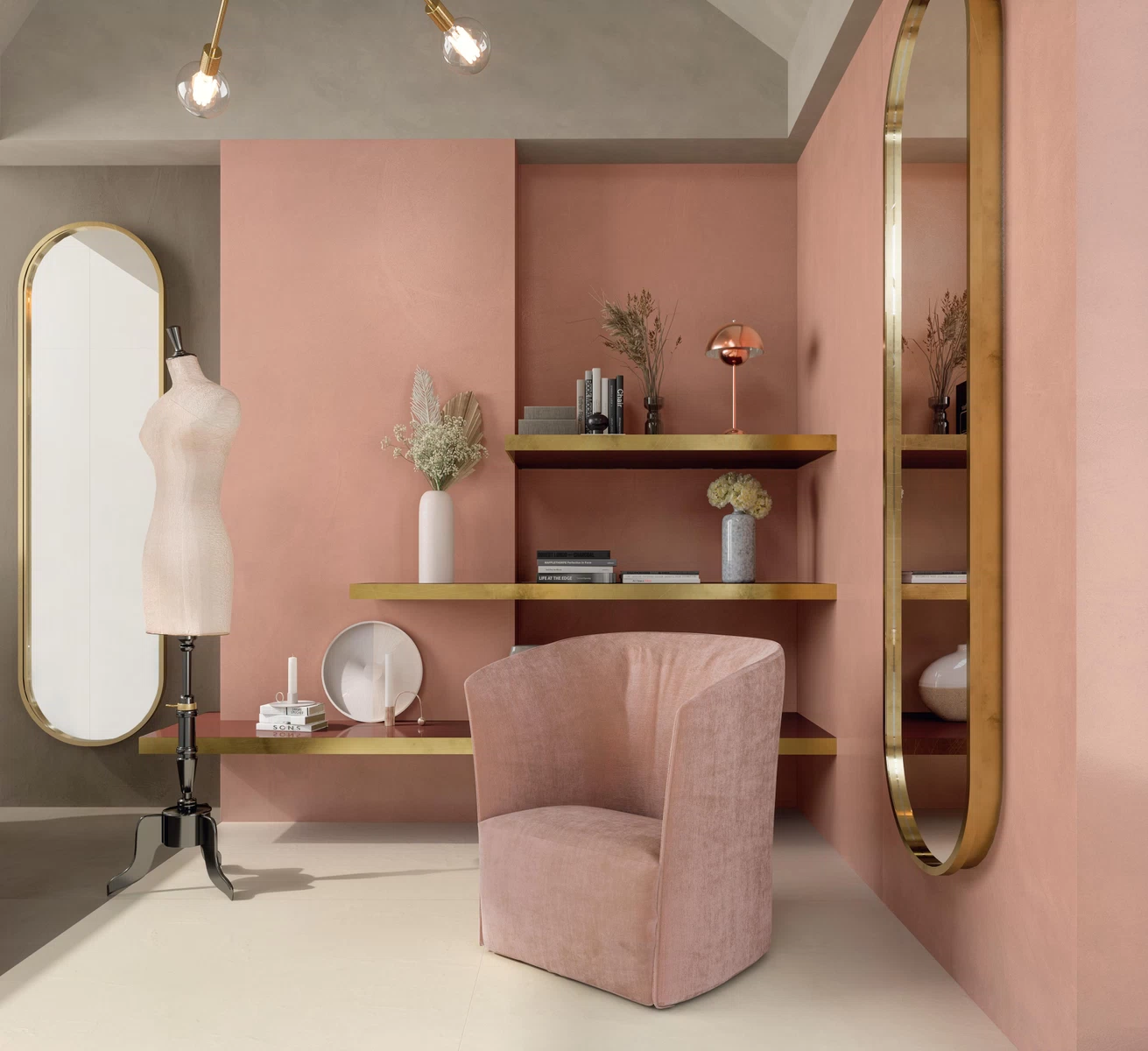 AtlasConcorde Prism 004 08 Cotton-Bloom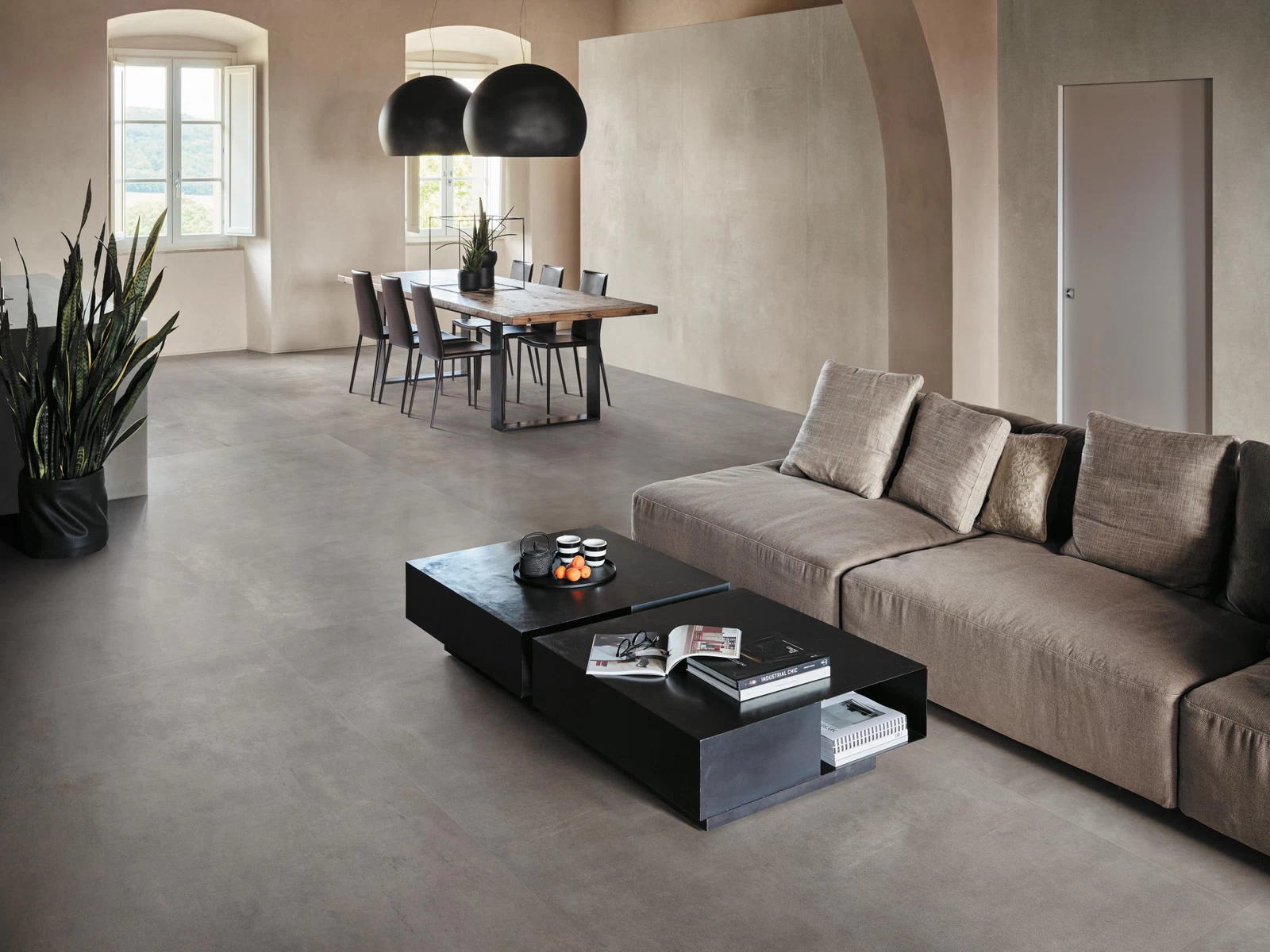 AtlasConcorde Boost 007 00 Grey-White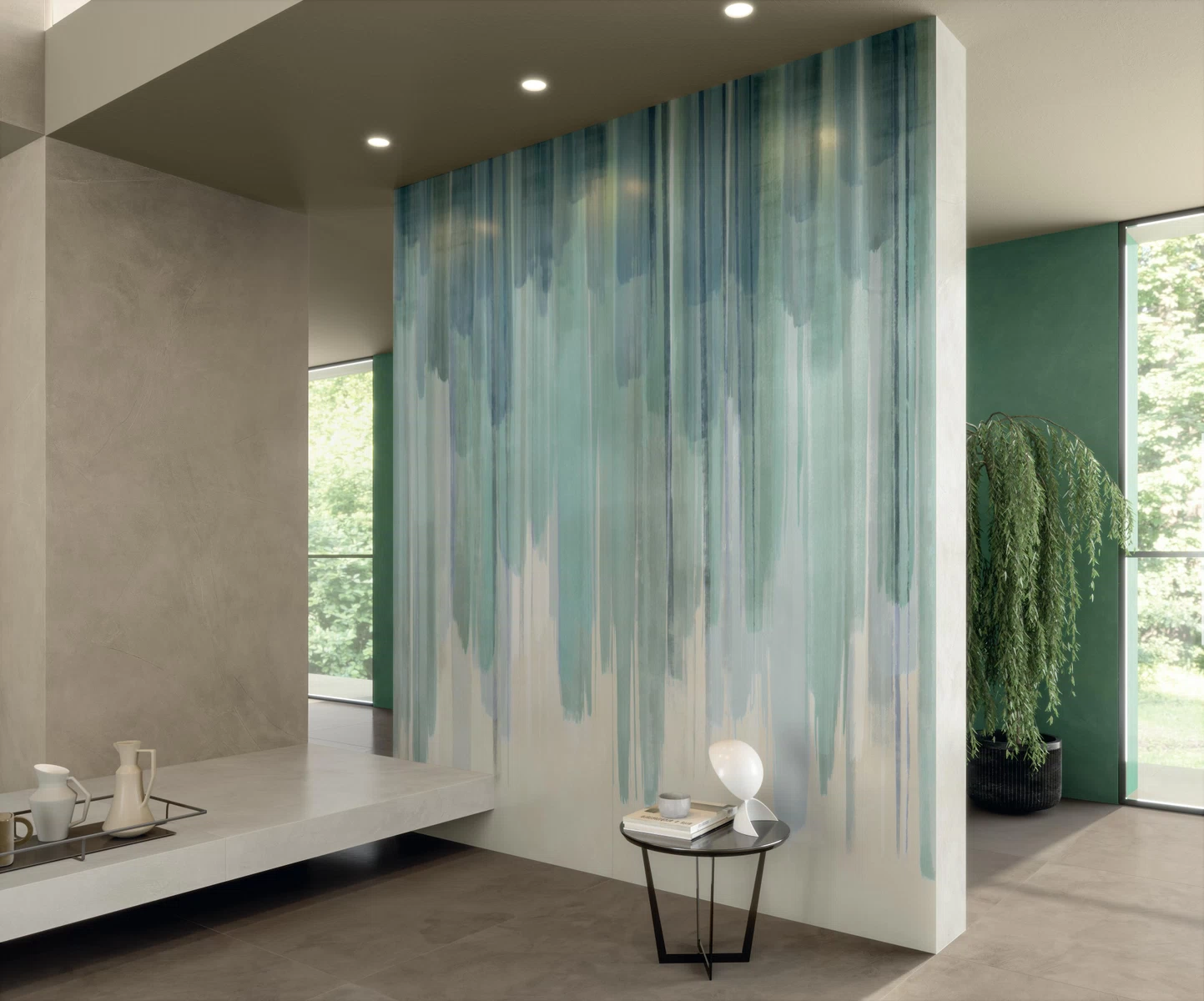 AtlasConcorde Prism 005 08 BrushDecor
Ceramic marble: a safe choice
Large Atlas Concorde slabs are the ideal choice for any setting. Thanks to their esthetic and technical qualities, they meet every design need.
Beauty
Resistance
Maintenance
Cleaning
Safety
Beauty
The new perspective of beauty. Large Atlas Concorde slabs ensure a uniform perception of the texture with an effect of visual continuity and fewer joints.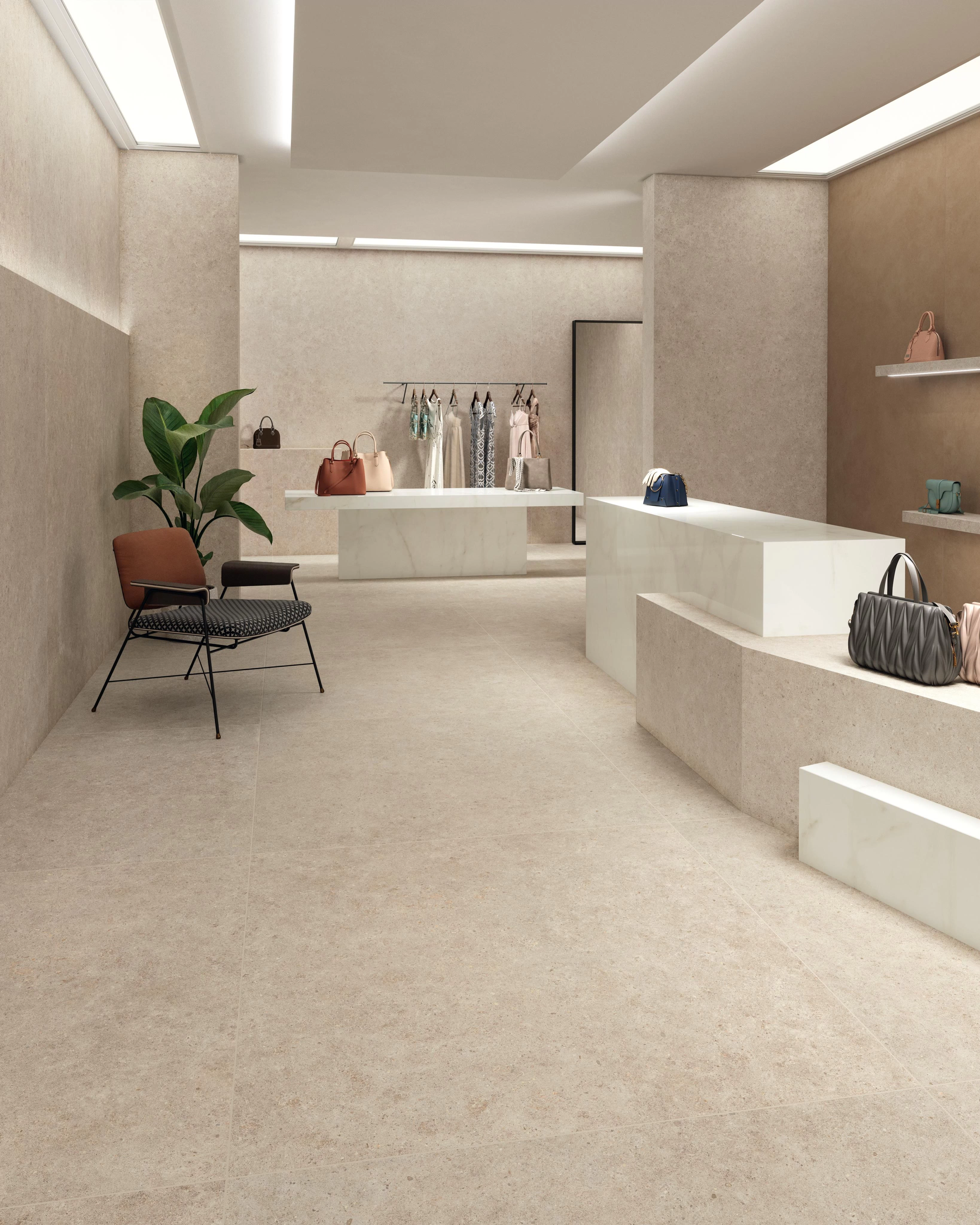 Resistance
Maximum resistance.The compactness of porcelain tiles guarantees resistance to high loads, scratches, impacts, and scratches.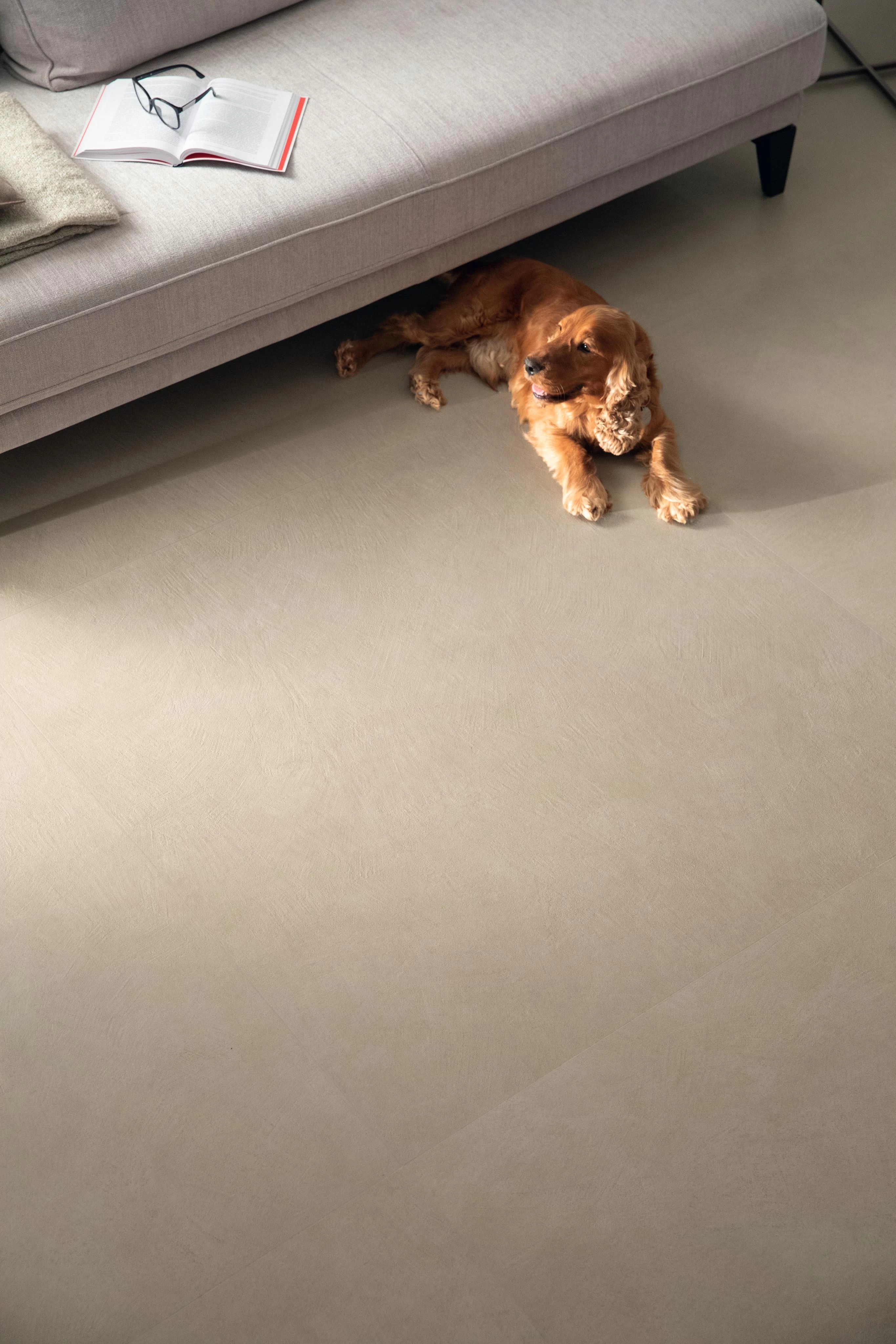 Maintenance
An ally of design. In contrast with the original materials, large porcelain slabs don't require any special maintenance and maintain their beauty for years.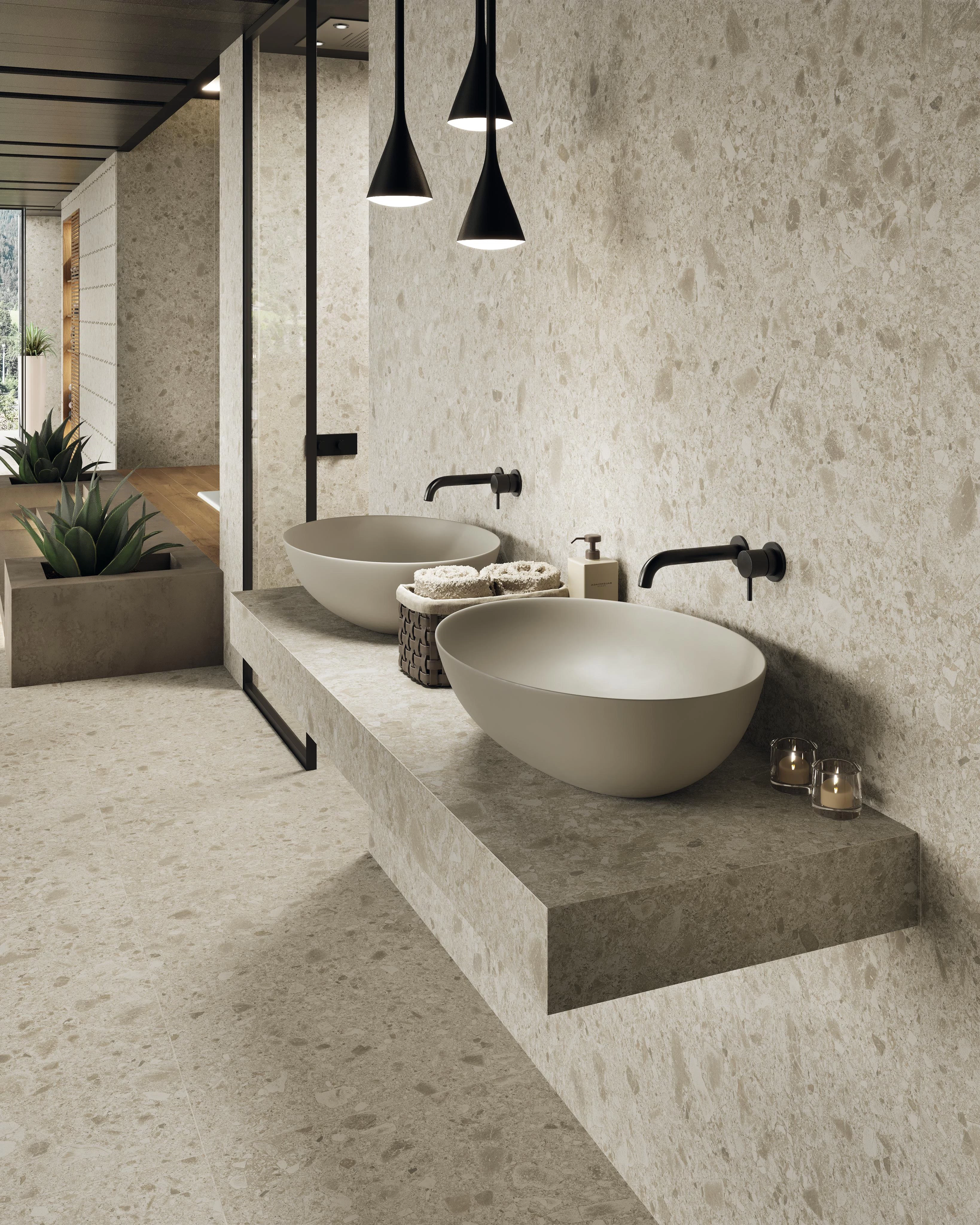 Cleaning
Easy to clean. Large slabs are hygienically safe. They resist dirt, stains, and counter the spread of germs and bacteria. For daily cleaning, all you need is a soft cloth and warm water.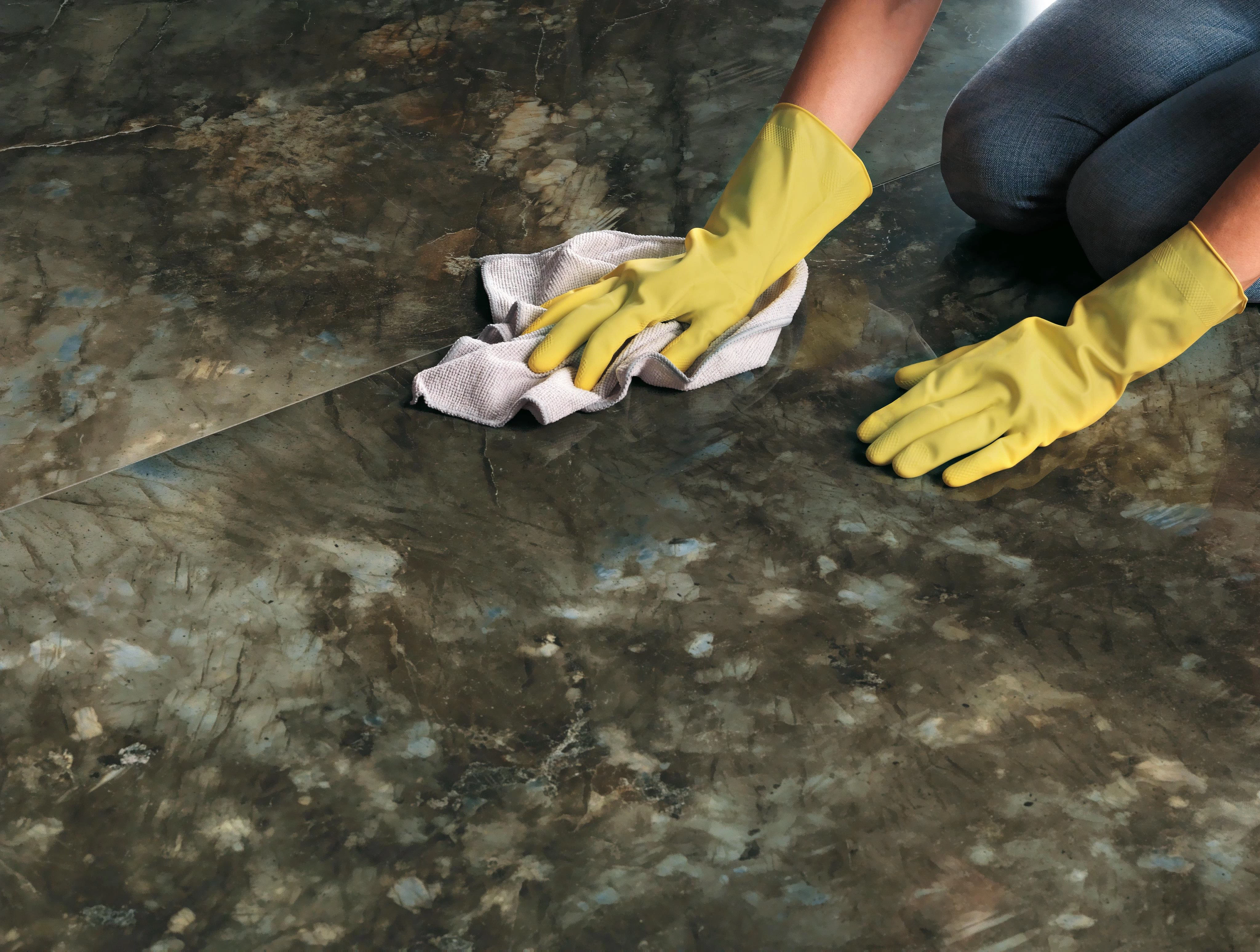 Safety
Live safely.Porcelain tiles are a safe material: free of plastics and VOCs, they don't burn, emit fumes, or release harmful substances into the air, even in contact with open flames.