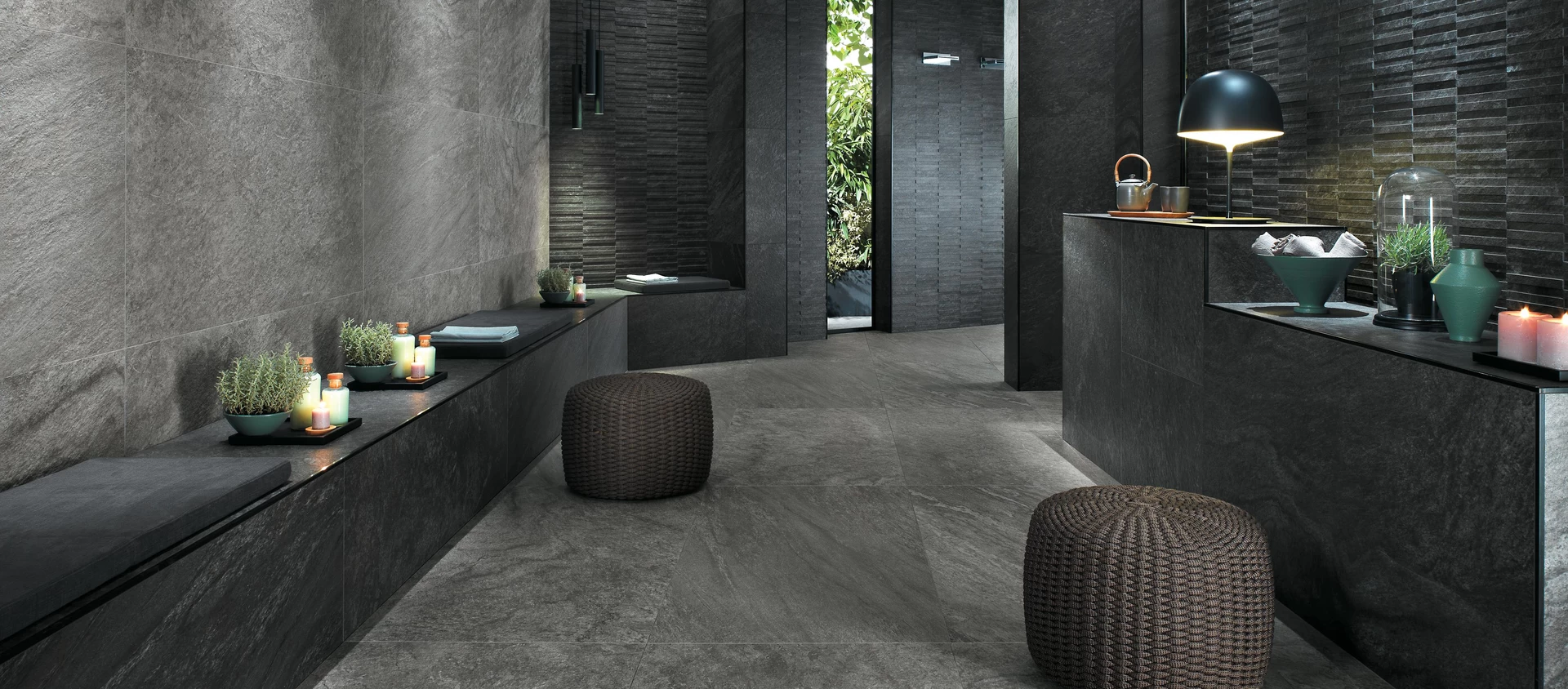 Brave
THE STRENGTH OF NATURAL MATERIALS
Vigorous design
A comprehensive design project of porcelain floor tiles and whitebody wall tiles reinterprets the aesthetics of rare natural stones of eternal beauty. A bold surface, rich in natural details, gives character to spaces with essential style.
Evocative shades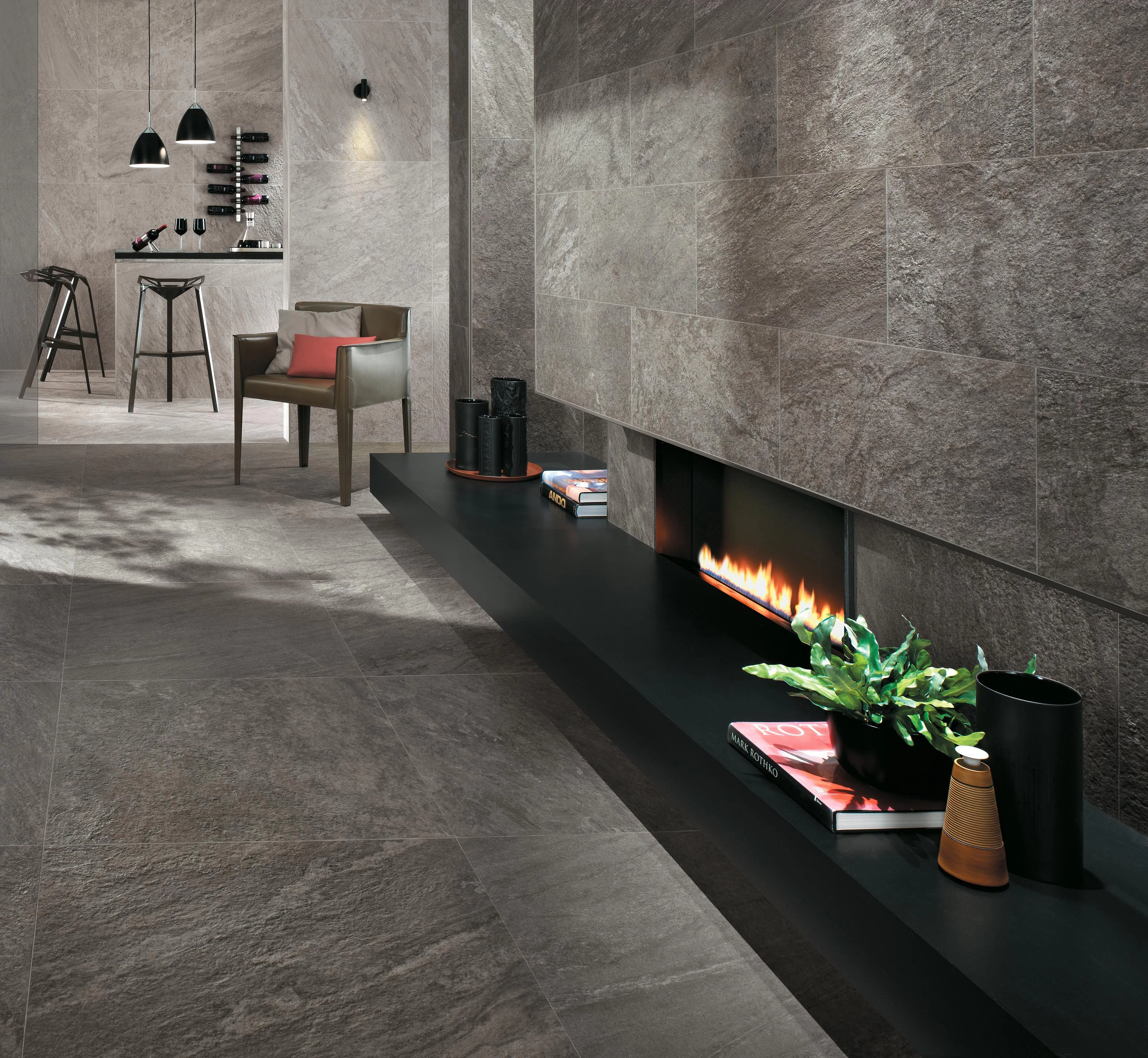 The bold
stone-look porcelain tiles Surface
is available in five shades, That range from white to charcoal Through three modern variations Of grey, in-line with current Architectural trends. The coordinated wall tiles come in white and two Bright and natural shades of grey.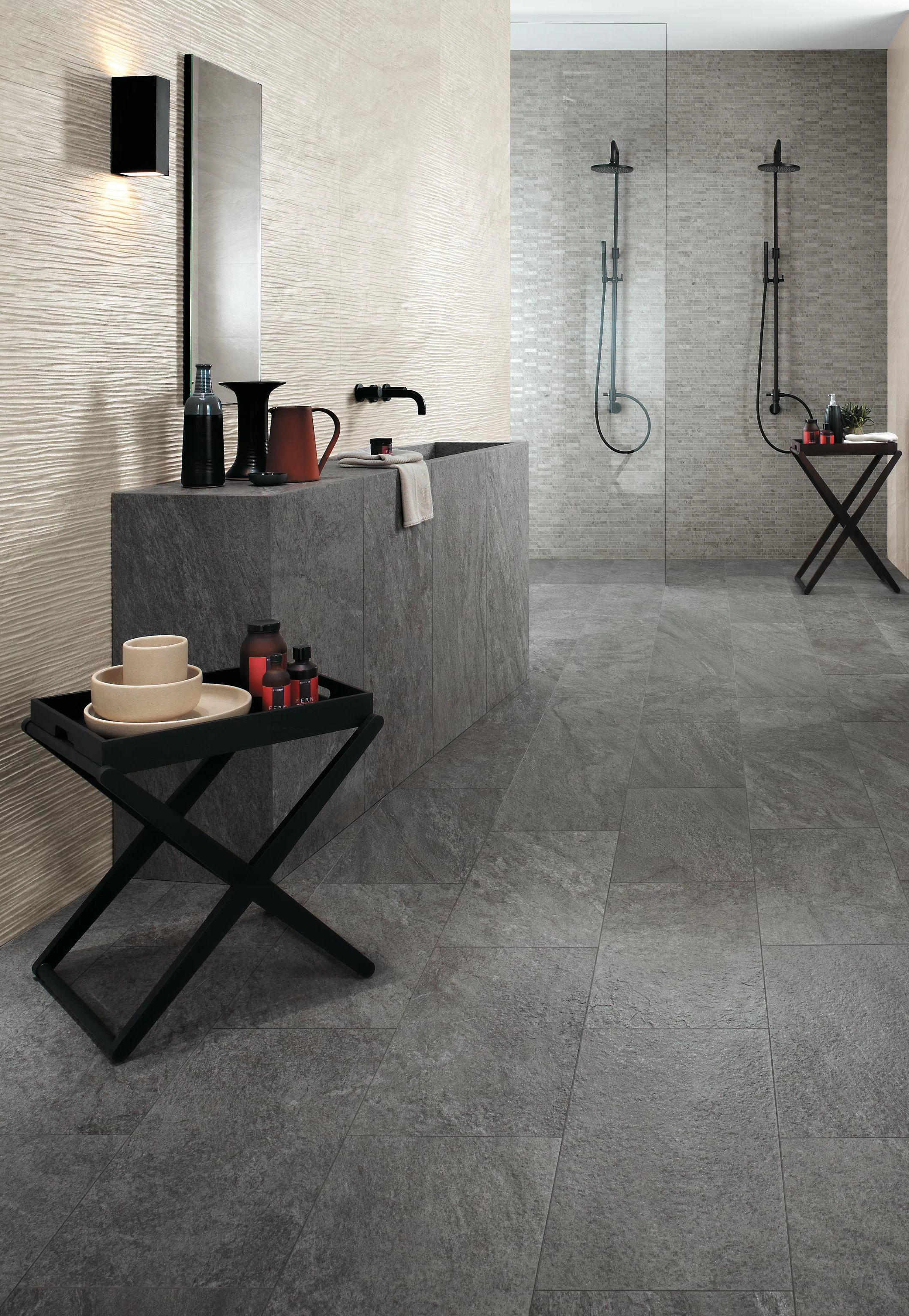 Expressive character
The white-body wall tiles reproduce the graphic realism of the stones of inspiration thanks to a slight bush-hammered effect that appears on the surface with a natural touch. It is perfect for kitchen and bathroom environments and in spaces where ease of cleaning, cutting and drilling make the difference.
Impressive impact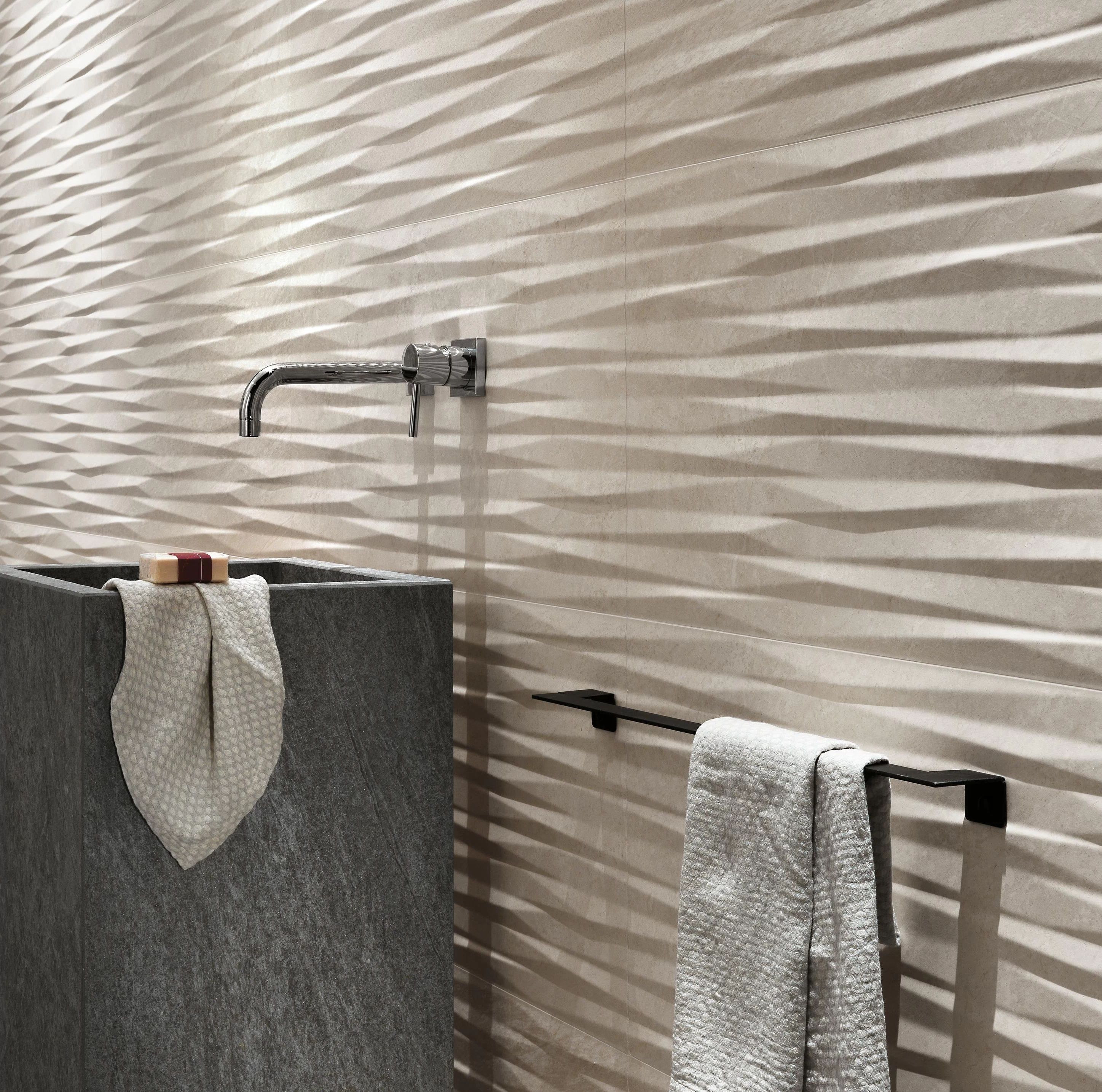 The three-dimensional wall tiles with sculpted stone effect create cladding of tremendous spectacular impact, that look natural and at the same time guarantee all the features and benefits of the best ceramic.
The stone inspired porcelain tiles in the 2cm option makes a strong and expressive statement for residential and commercial exteriors.
We are nearby. Visit the store.
Go the sales outlet section and find your nearest Atlas Concorde dealer.