Collection overview
See below the summary of the colors and salient features that distinguish Forte dei Marmi, or learn more about the ideas and inspiration behind the project.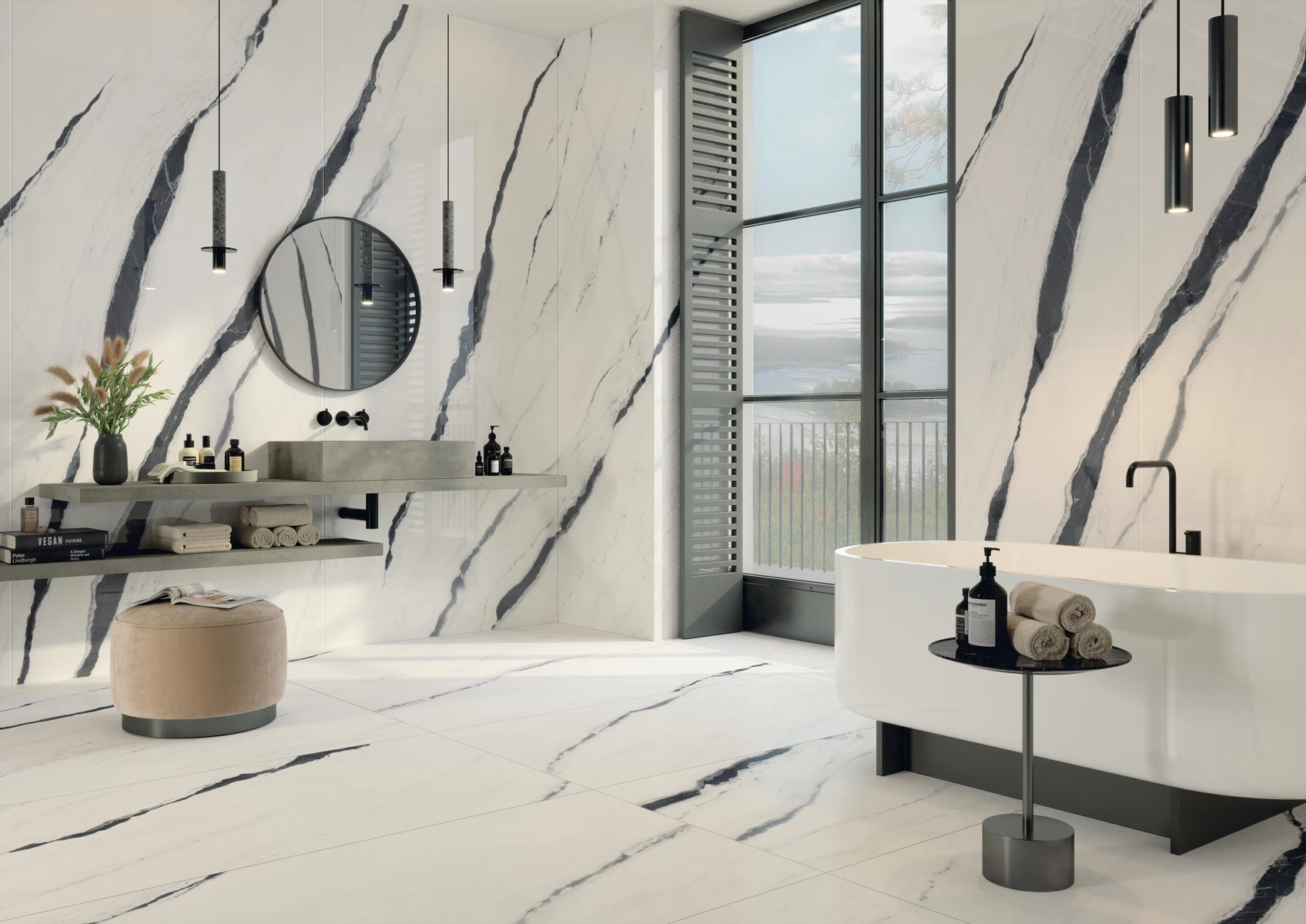 AtlasConcordeRussia FortedeiMarmi 002 00 White Panda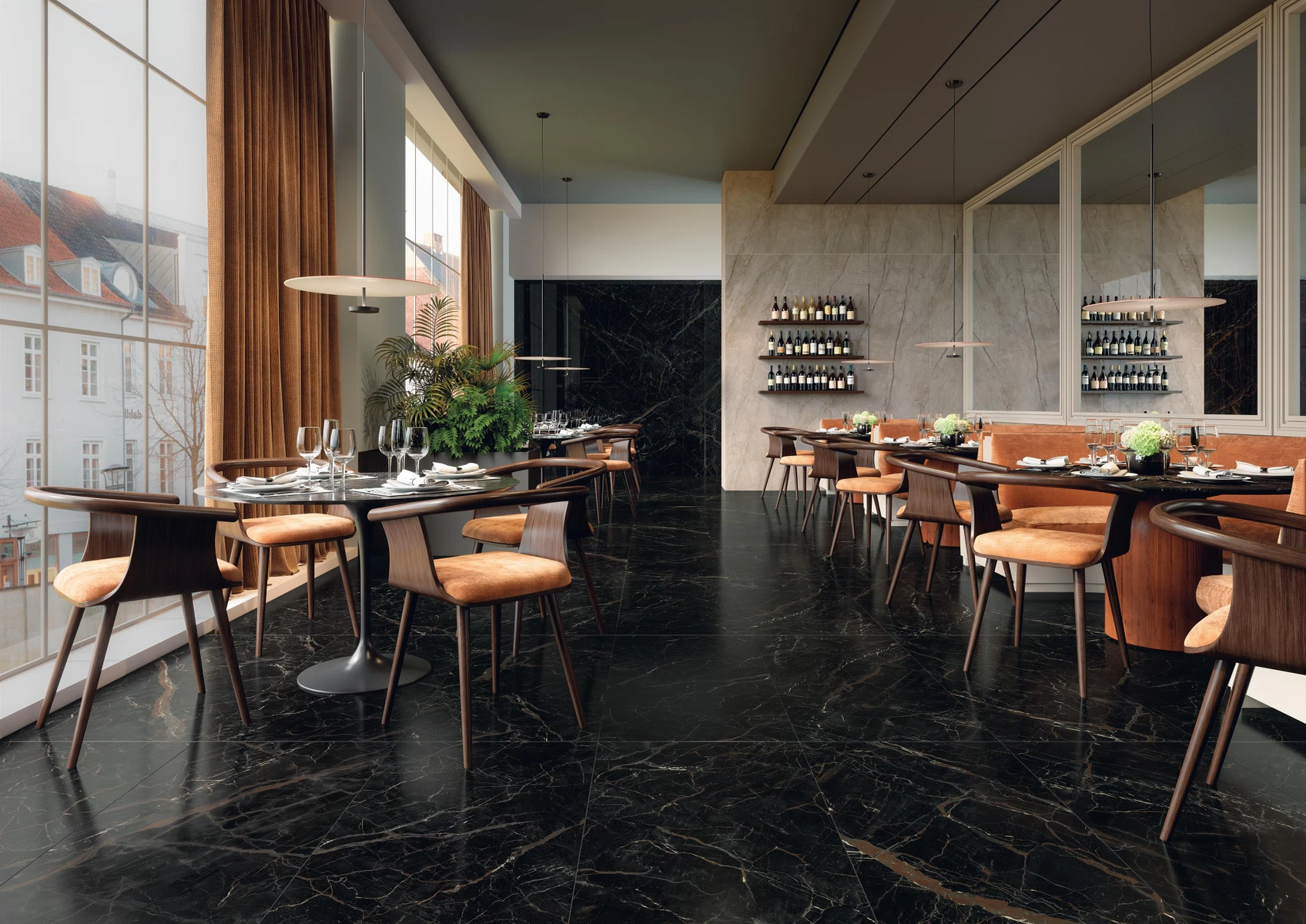 AtlasConcordeRussia FortedeiMarmi 006 00 Ombra di Caravaggio Mystic Grey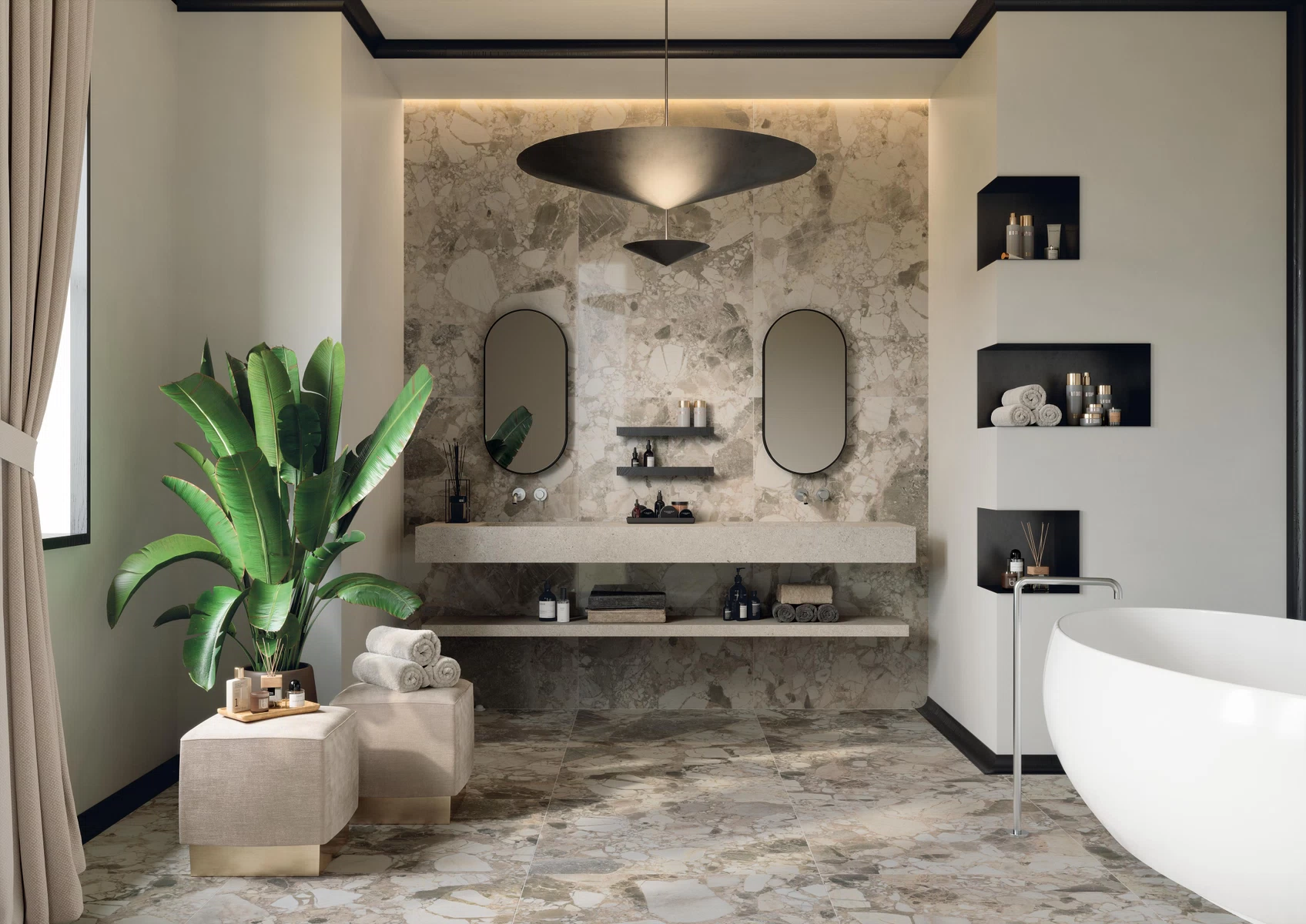 AtlasConcordeRussia FortedeiMarmi 005 00 Ceppo Apuano Cream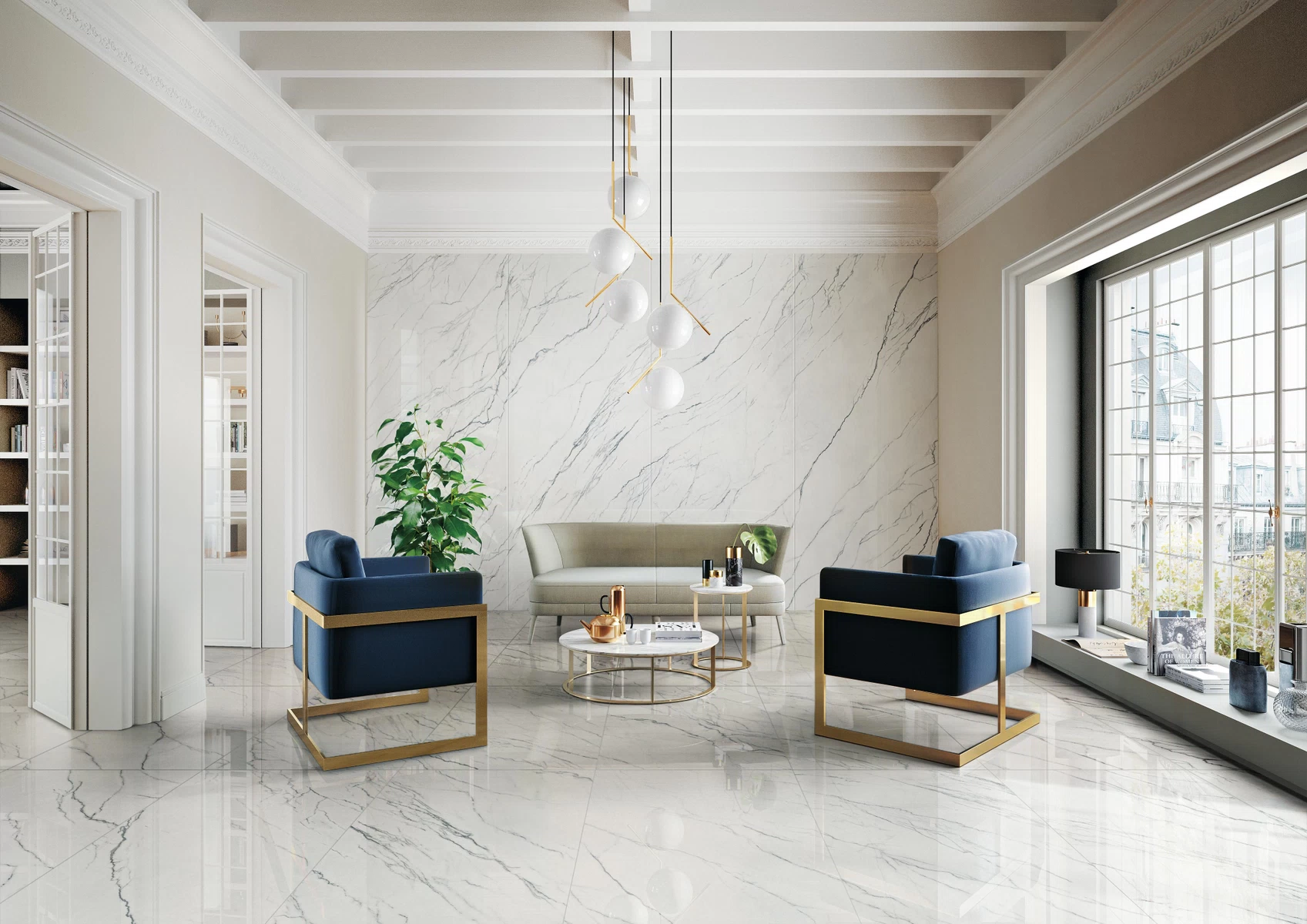 AtlasConcordeRussia FortedeiMarmi 001 00 Lilac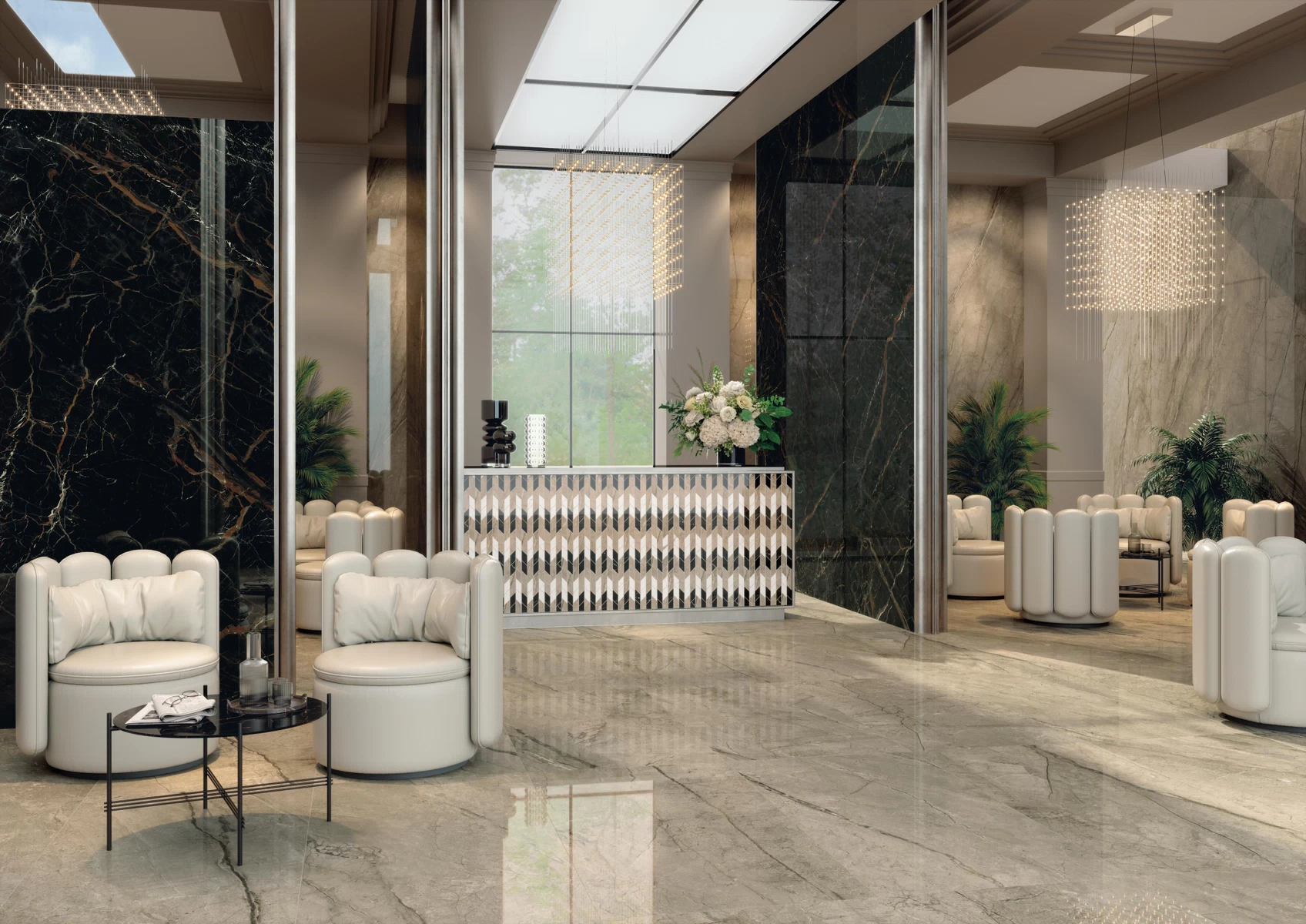 AtlasConcordeRussia FortedeiMarmi 007 00 Mystic Grey Ombra di Caravaggio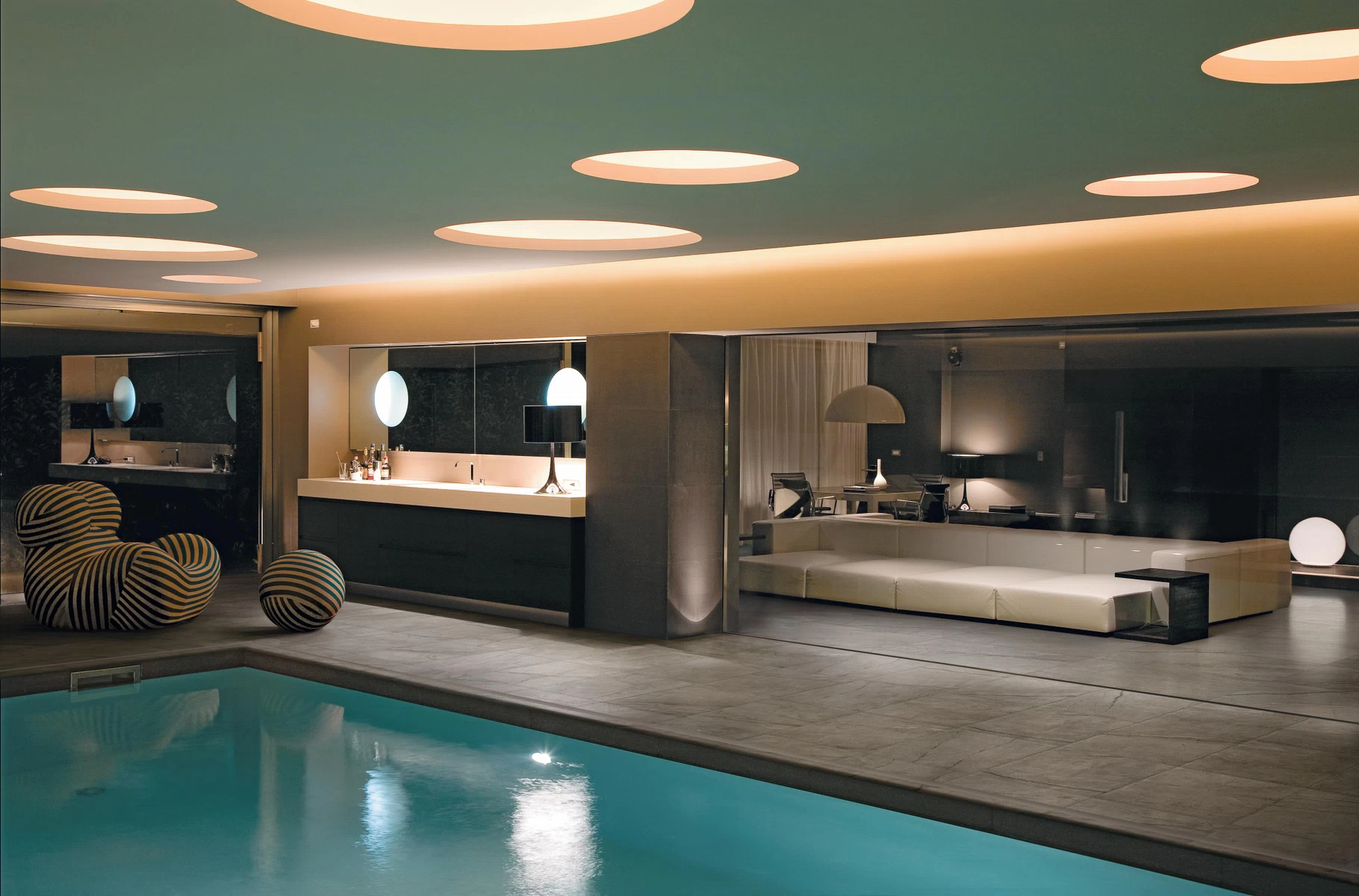 AtlasConcordeRussia FortedeiMarmi 010 00 Mystic Grey Outdoor
The collection was born from the original combination of materials of different nature to create refined, cozy environments. The result is a strongly expressive selection that plays on harmonic contrasts and color blends ranging from bright, deep whites to intense grays and dark, enveloping tones.
The inspiration of marbles, natural stones and marble agglomerates creates graphics criss-crossed by veins of different widths enhanced by the 120x278 format and three finishes ranging from earthy to precious. With Forte dei Marmi, nature invades man-made indoor and outdoor spaces in a harmonious interaction of shades and veins, becoming an active element creating elegant designer spaces.
Porcelain Tiles

Lilac
Panda White
Elegant Grey
Mystic Grey
Elegant Black
Ombra di Caravaggio
Ceppo Apuano Pearl
Ceppo Apuano Cream
120x278 cm 47¼"x109½"
6 mm
Polished rectified
80x160 cm 31½"x63"
9 mm
Matte rectified, Polished rectified
80x80 cm 31½"x31½"
9 mm
Polished rectified, Matte rectified
60x120 cm 23⅝"x47¼"
9 mm
Honed Satin rectified
XL

Lilac
Panda White
Mystic Grey
Ombra di Caravaggio
120x278 cm 47¼"x109½"
6 mm
Polished rectified
Download area
add Forte dei Marmi to my wishlist
Contact us
Contact us
For support on our products or other information, please visit the contact section.