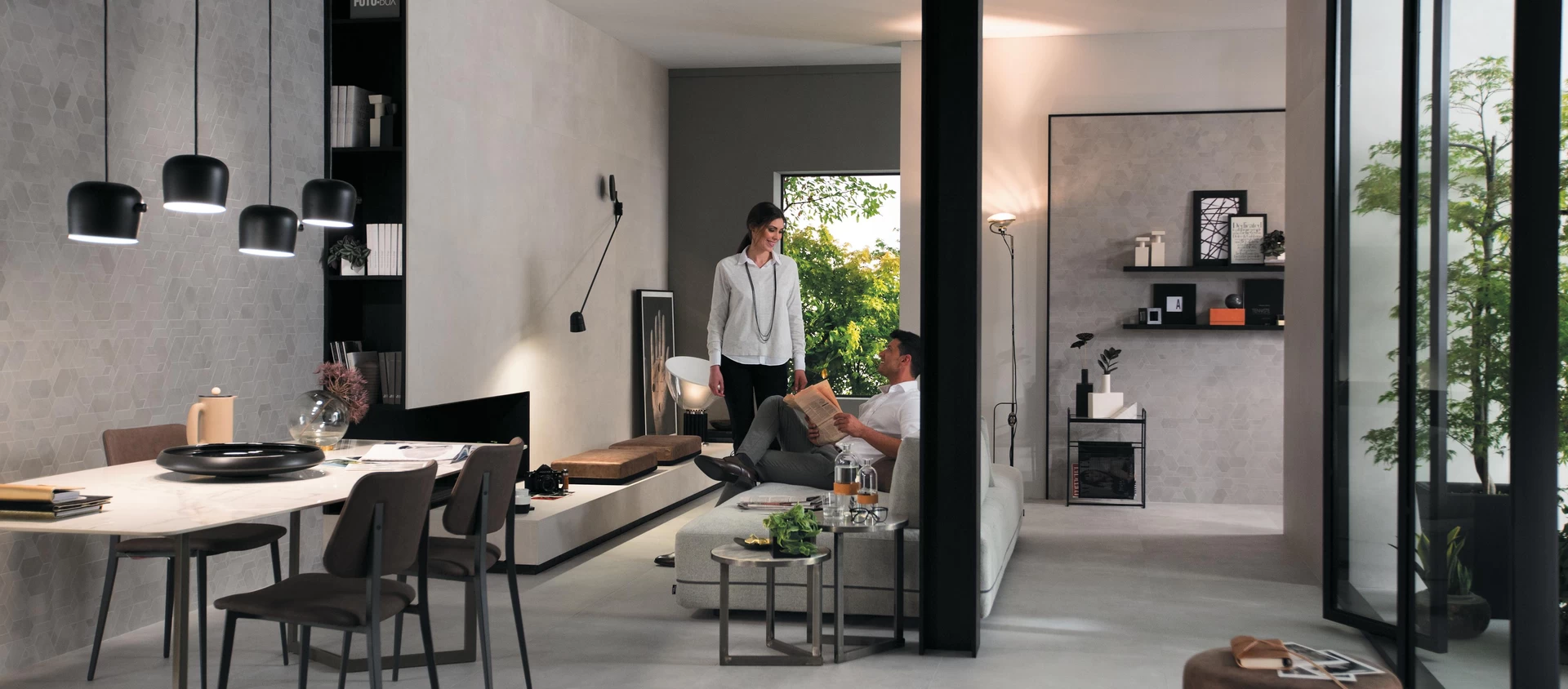 Boost
THE NEW SOUL OF THE CONCRETE LOOK
An impulse of urban style
Fashions change, style remains. With the warm expressiveness of a
concrete effect
, the metropolitan look abandons simplicity and takes on a sophisticated elegance.
Understatement as an attitude,
personality as a choice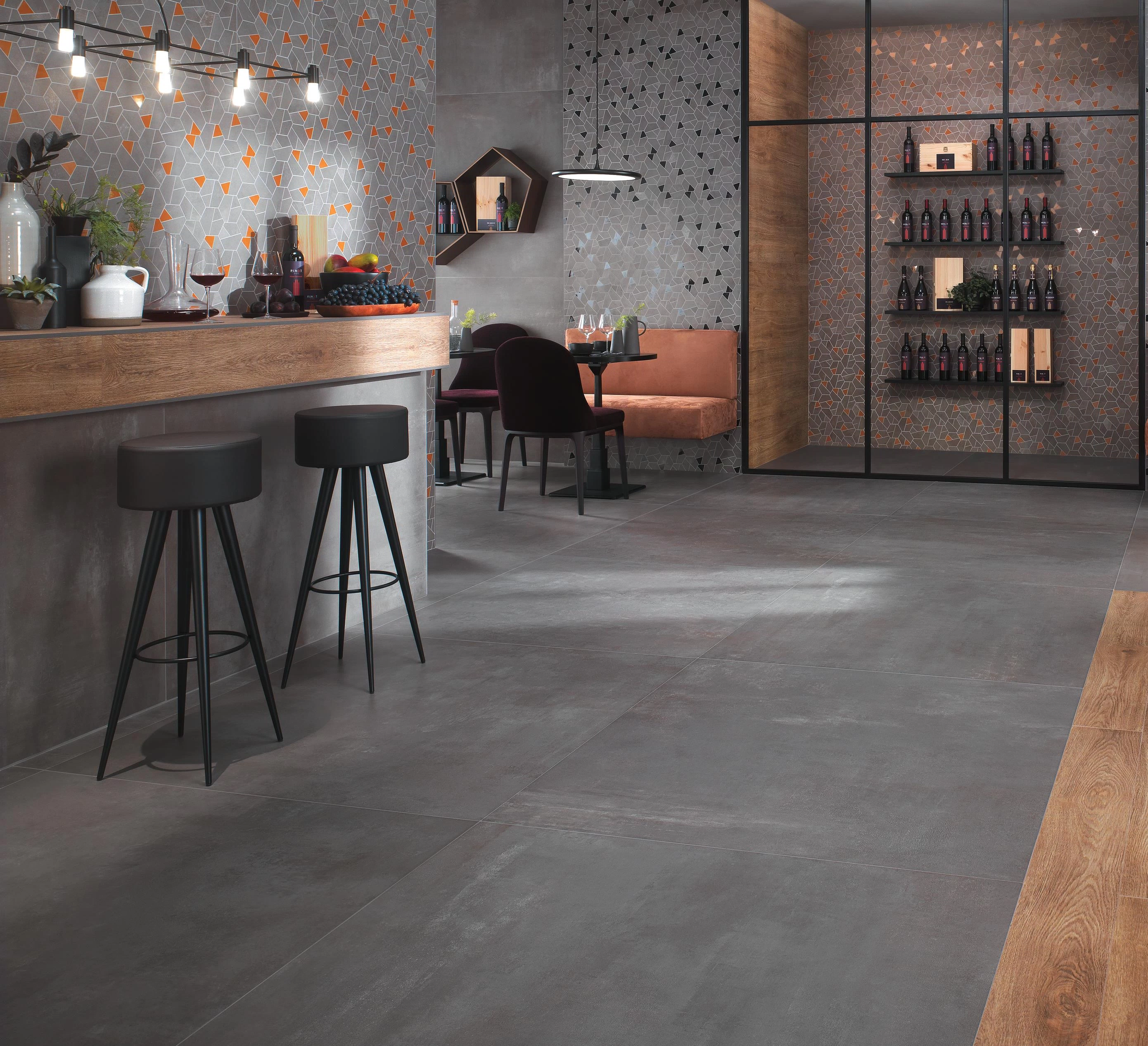 The warm shades of oxidation coexist with the cooler hues typical of concrete, in a surface that stands out for its decisive identity.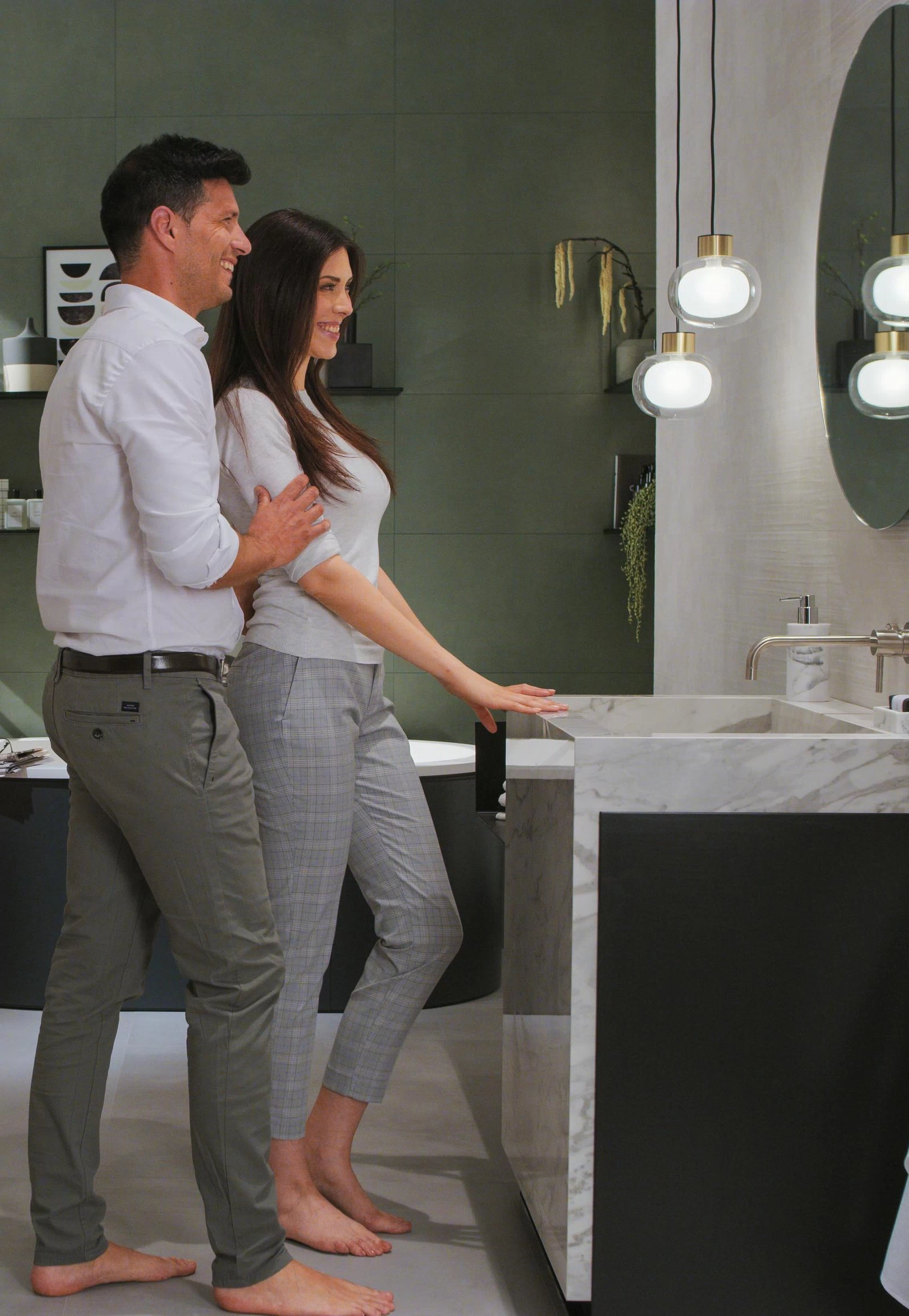 Embracing
urban accents
With their troweled concrete effect and soft touch, the wall tiles are energized by colors that brighten up the rigor of metropolitan style, creating beautiful spaces to live in.
The concrete effect extends to all spaces of everyday life, from the most intimate to the most sociable, from the interior to the exterior. The non-slip Grip finish and the 20 mm thickness allow you to project your own style in safety and continuity, extending the design possibilities.
Innovation and design together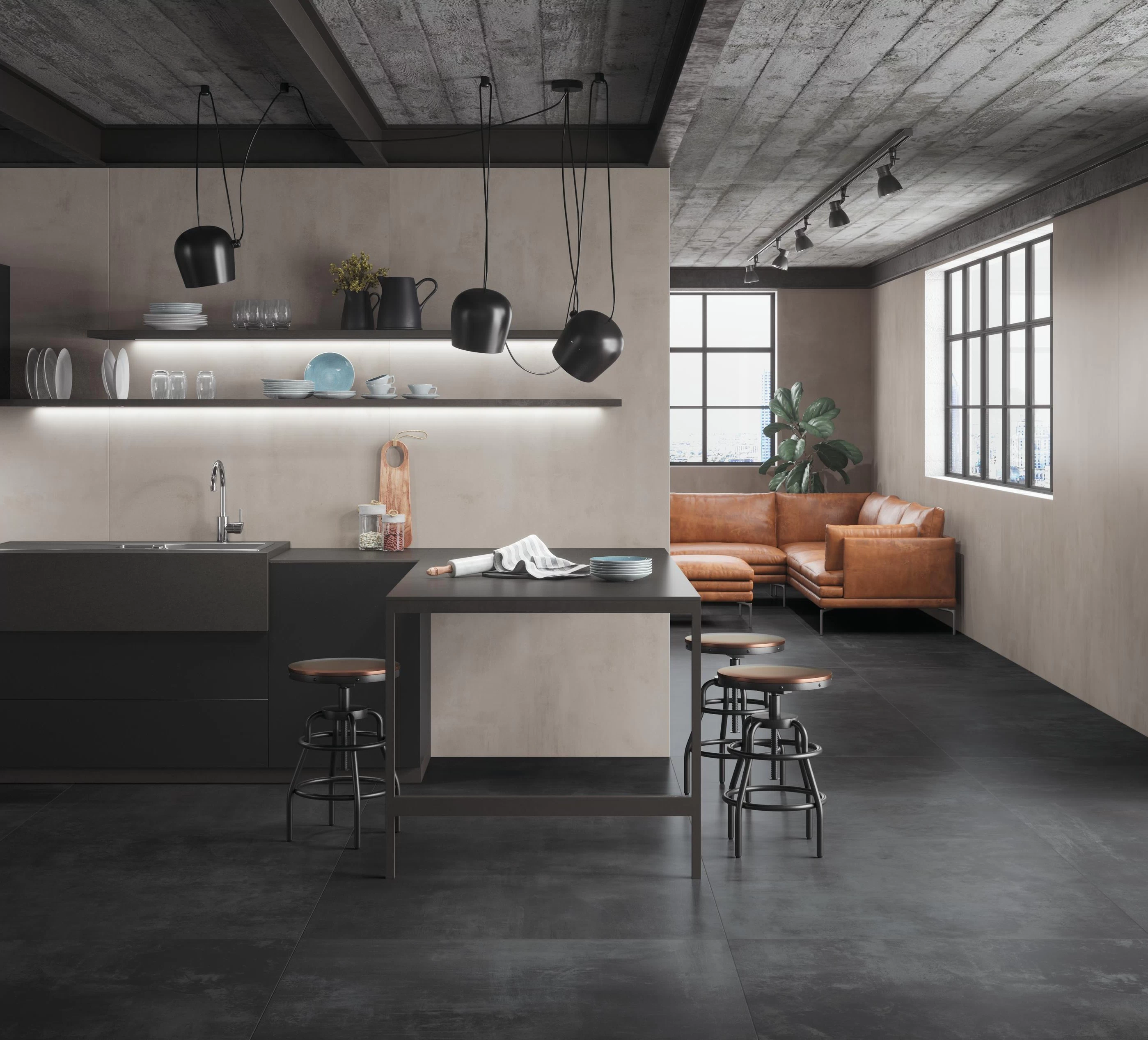 The large rectified tiles measuring 160x320, 120x278, 120x120 cm have different patterns to ensure graphic variability and are ideal for use in architectural spaces of all dimensions. Large nonrectified slabs measuring 162x324 cm are perfect for kitchen count ertops, tables, furnishings, and backsplashes.
Extended possibilities
to design
Thanks to the Italian touch and attention to detail, the collection surpasses the minimalism of industrial style to become the centerpiece of original environments with a strong identity.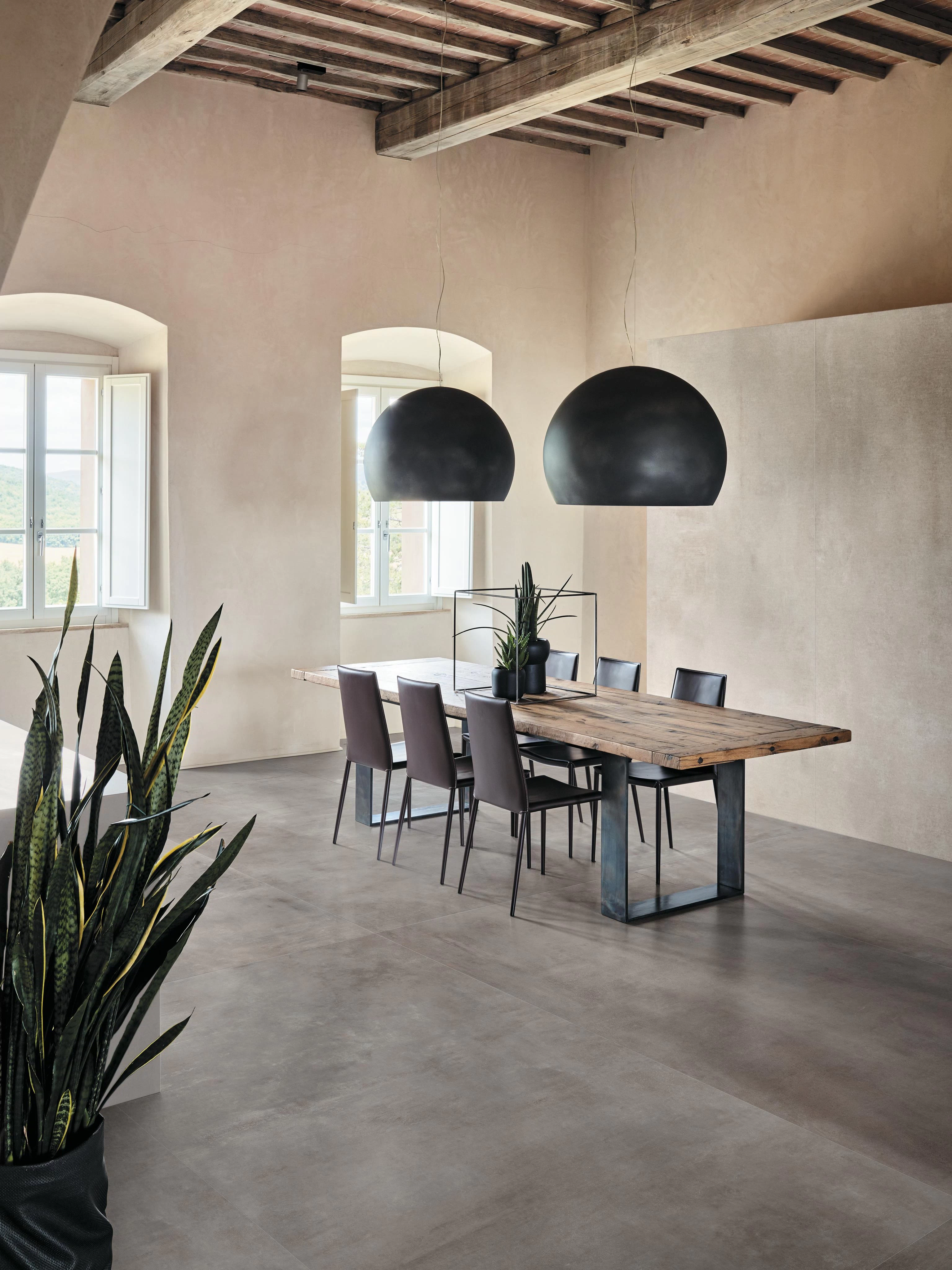 We are nearby. Visit the store.
Go the sales outlet section and find your nearest Atlas Concorde dealer.