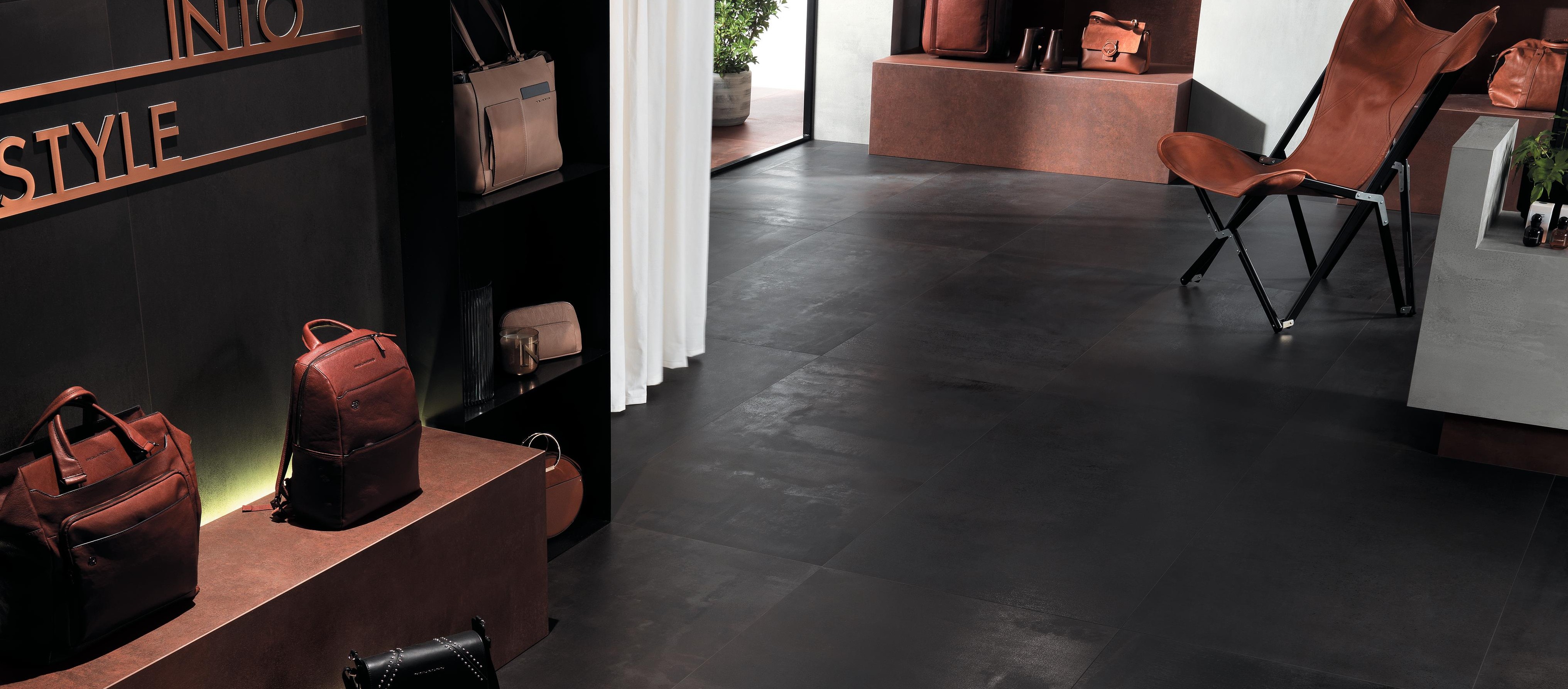 Gallery
Industrial style spaces
An unconventional industrial touch
In interior design projects for shopping areas, the characteristics of the collection make it possible to reinvent spaces with an unconventional industrial touch. In residential interiors, like the bathroom, the infinite potential of the metal effect plays a leading role thanks to colour contrasts, decorations, reliefs and reflections.
On lapped surfaces, the delicate polish of the metal effect creates aesthetic alchemies, optimising and enhancing the furniture items. With its realistic textures and decisive colours, Blaze gives catering areas the most authentic urban industrial style with just a touch of vintage.
Differently to real metal plates, outdoors, Blaze remains unchanged over time, maintaining its unmistakeable industrial beauty.
We are nearby. Visit the store.
Go the sales outlet section and find your nearest Atlas Concorde dealer.