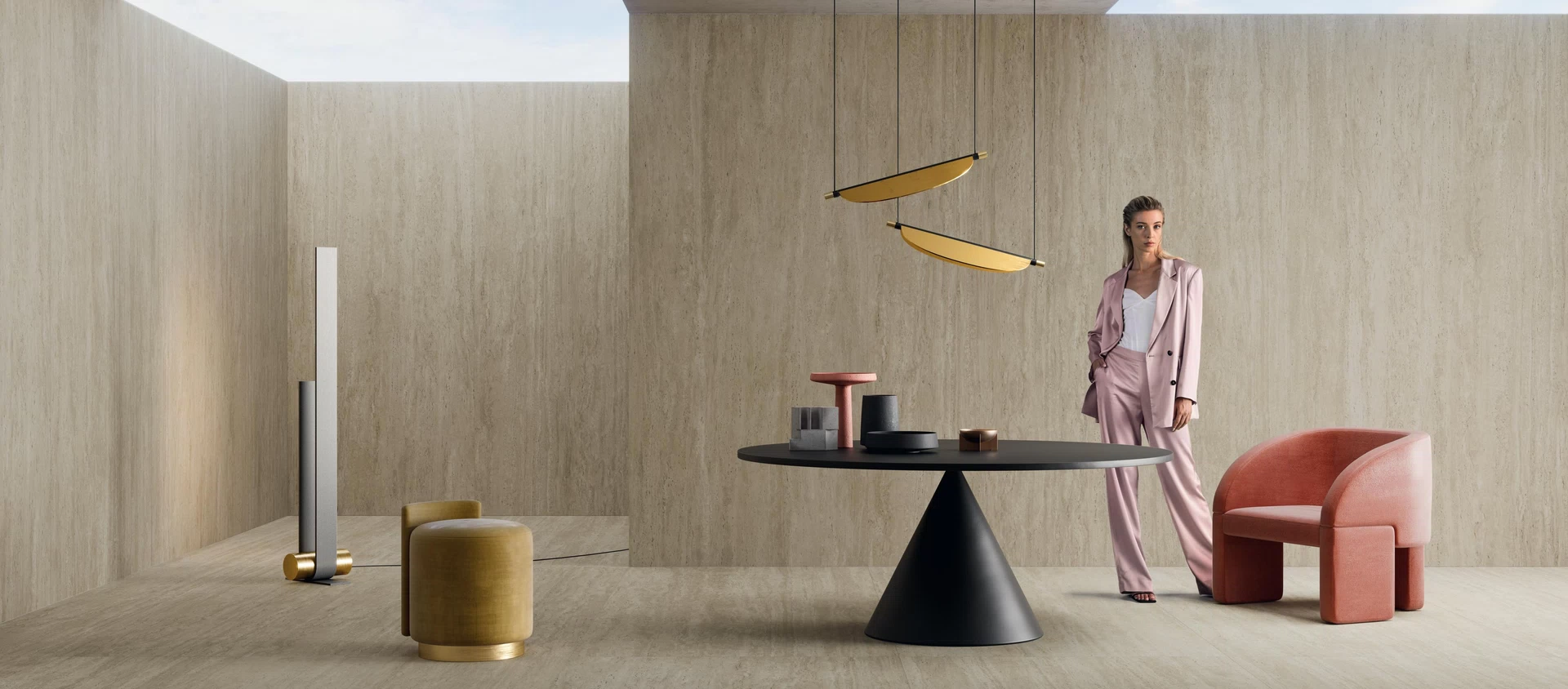 Marvel Travertine
Ceramic perfection, natural realism
Ceramic perfection, natural realism
See below the summary of the colors and salient features that distinguish Marvel Travertine, or learn more about the ideas and inspiration behind the project.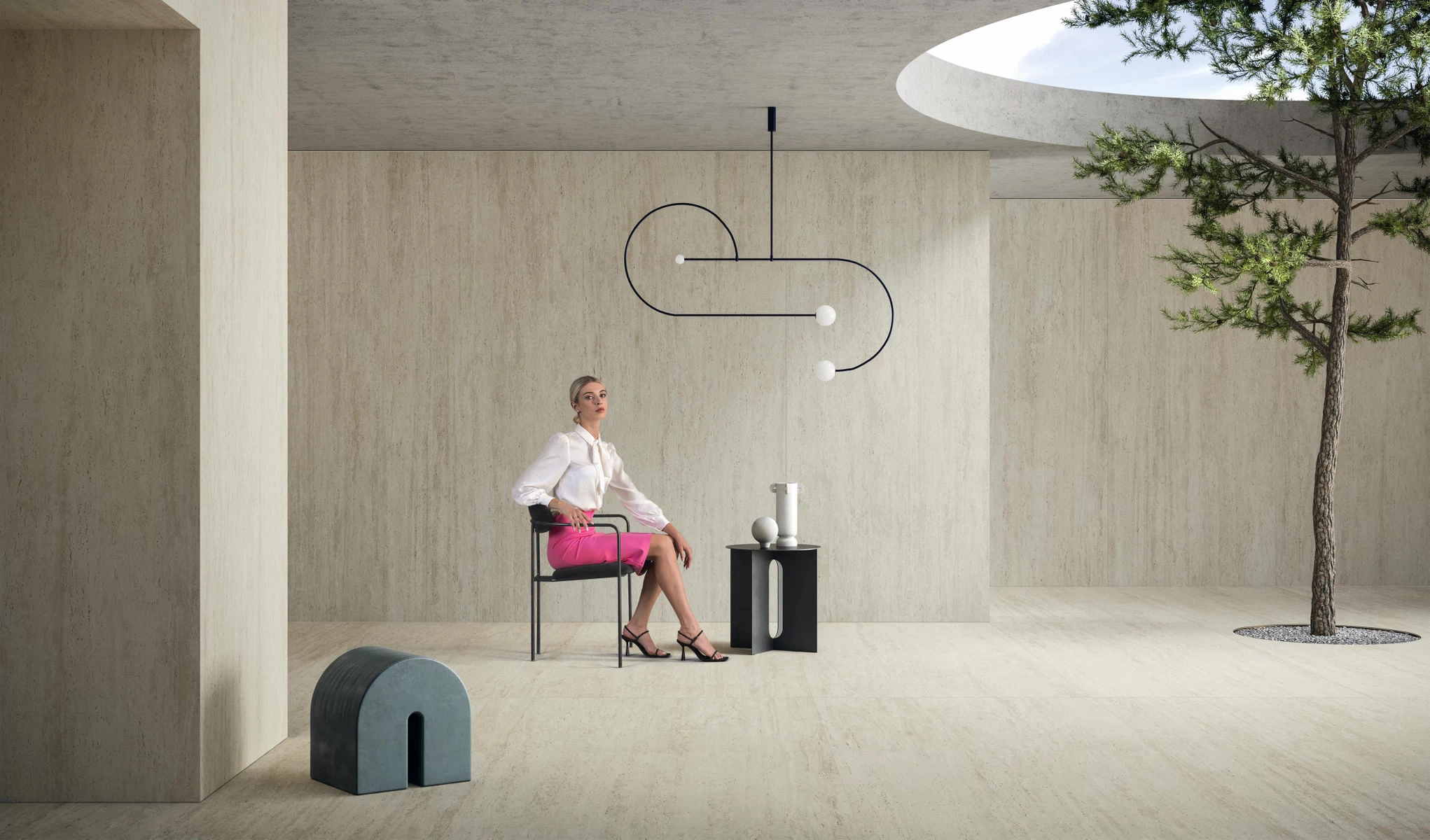 AtlasConcorde MarvelTravertine M08 White 01 ADV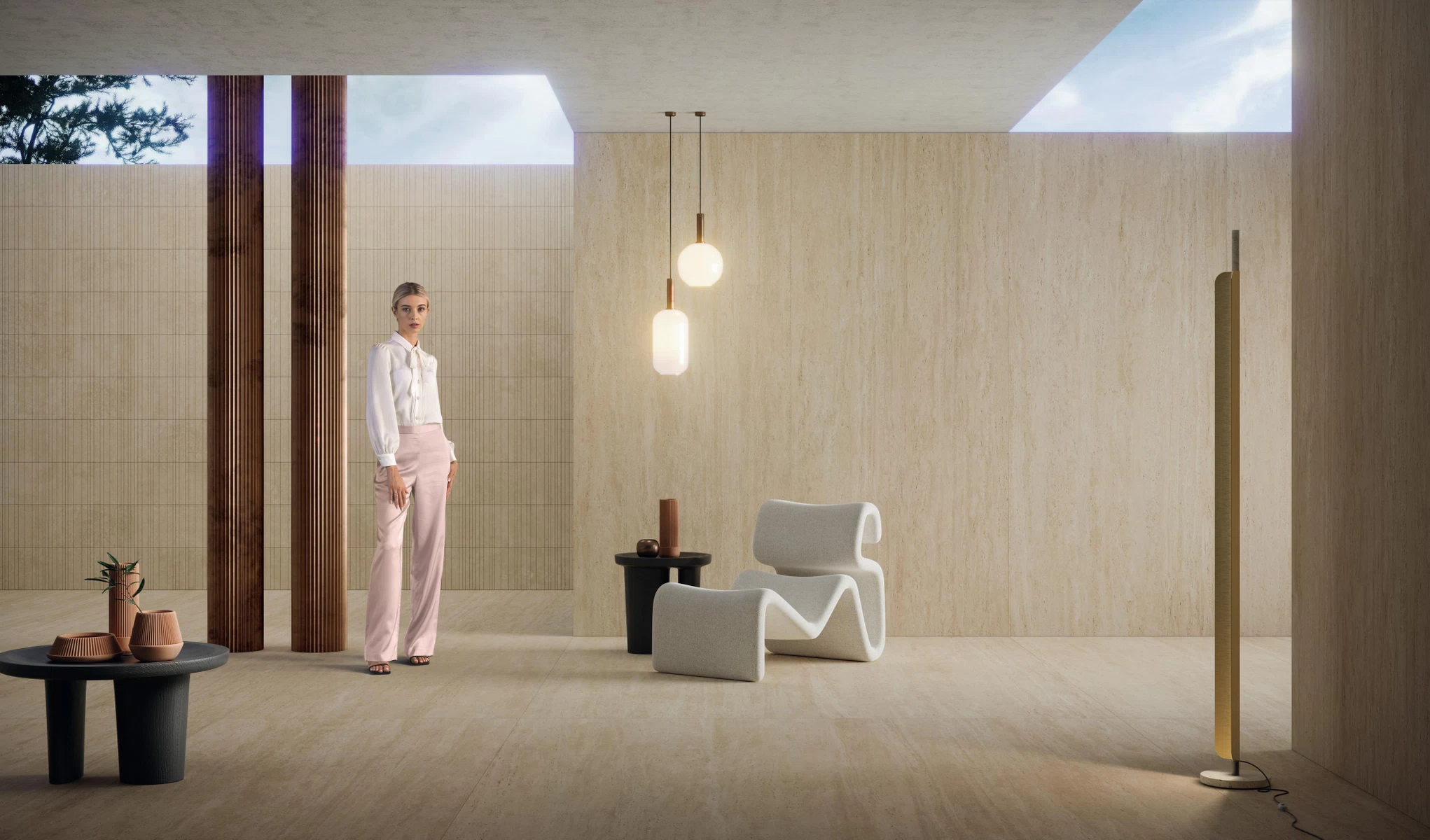 AtlasConcorde MarvelTravertine M06a UrbanGrid Sand ADV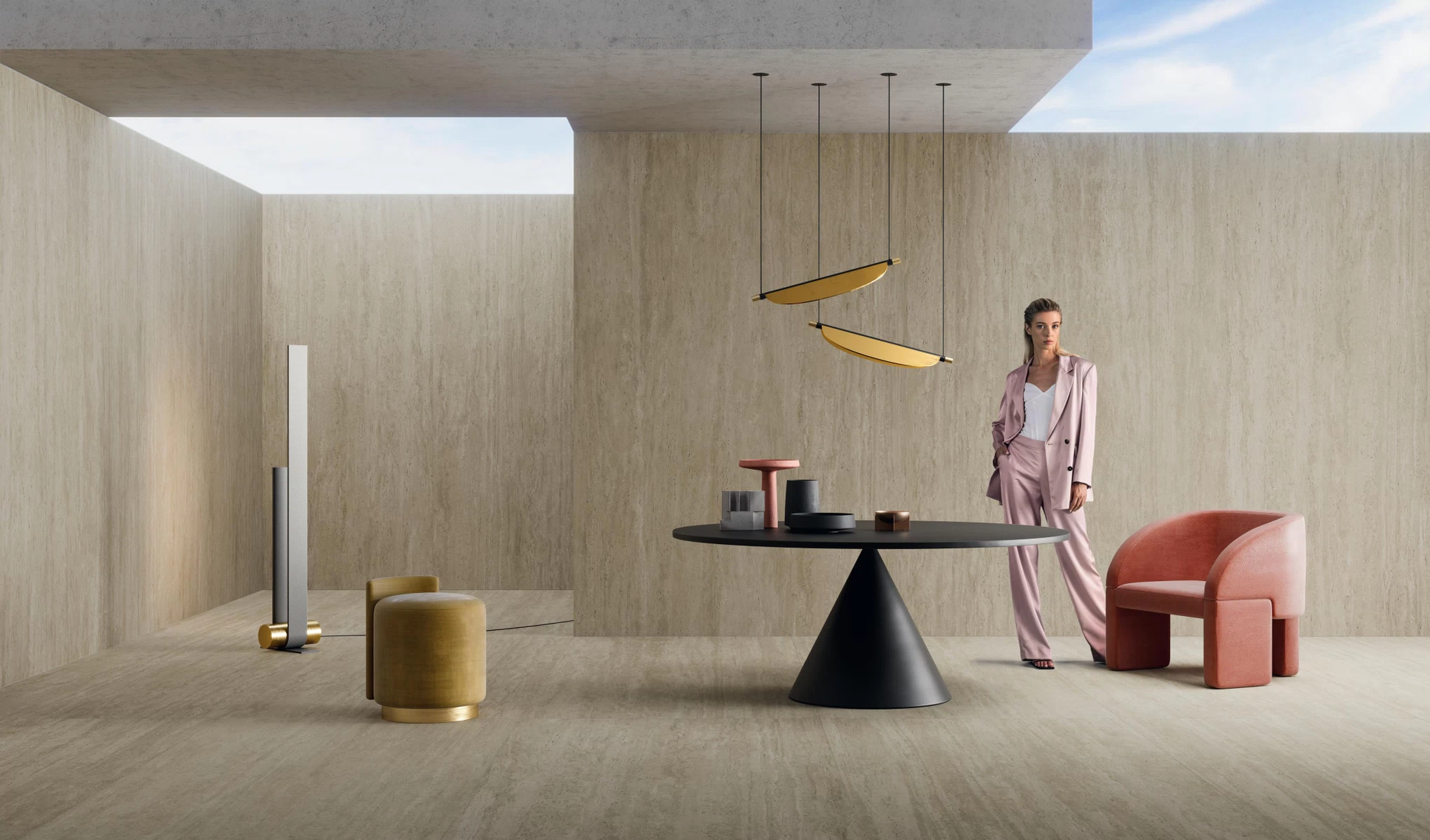 AtlasConcorde MarvelTravertine M07 Pearl 01 ADV
Elegant and realistic travertine-effect porcelain tile
The majesty of travertine, an iconic architectural material that symbolizes power and stability, lives again in Marvel Travertine's travertine marble-effect porcelain tile surfaces.
Travertine, an eternal material
Soft-touch ceramic surfaces that faithfully reproduce natural stone. Three warm shades with soft hues and the refined realism of the typical pores of travertine represent the strength of this collection.
An International Perspective
At the heart of the collection, there is the prestigious collaboration between Atlas Concorde and Hirsch Bedner Associates (HBA), one of the world's leading hospitality interior design firms. For this partnership, HBA has explored the potential of porcelain travertine in hospitality design. HBA has also designed, exclusively for Atlas Concorde, a line of unique decors, suitable for any type of residential, commercial and hospitality design project.
Porcelain Tiles

White Vein
Sand Vein
Pearl Vein
White Cross
Sand Cross
Pearl Cross
47¼"x109½"
6 mm
Matte rectified
47¼"x94½"
9 mm
Matte rectified
47¼"x47¼"
9 mm
Matte rectified
23⅝"x47¼"
9 mm
Grip rectified, Matte rectified
23⅝"x23⅝"
9 mm
Matte rectified
23⅝"x47¼"
20 mm
Outdoor rectified
Outdoor

White Vein
Sand Vein
Pearl Vein
White Cross
Sand Cross
Pearl Cross
23⅝"x47¼"
9 mm
Grip rectified
23⅝"x47¼"
20 mm
Outdoor rectified
Large sizes

White Vein
Sand Vein
Pearl Vein
White Cross
Sand Cross
Pearl Cross
47¼"x109½"
6 mm
Matte rectified
47¼"x94½"
9 mm
Matte rectified
47¼"x47¼"
9 mm
Matte rectified
Download area
add Marvel Travertine to my wishlist
Contact us