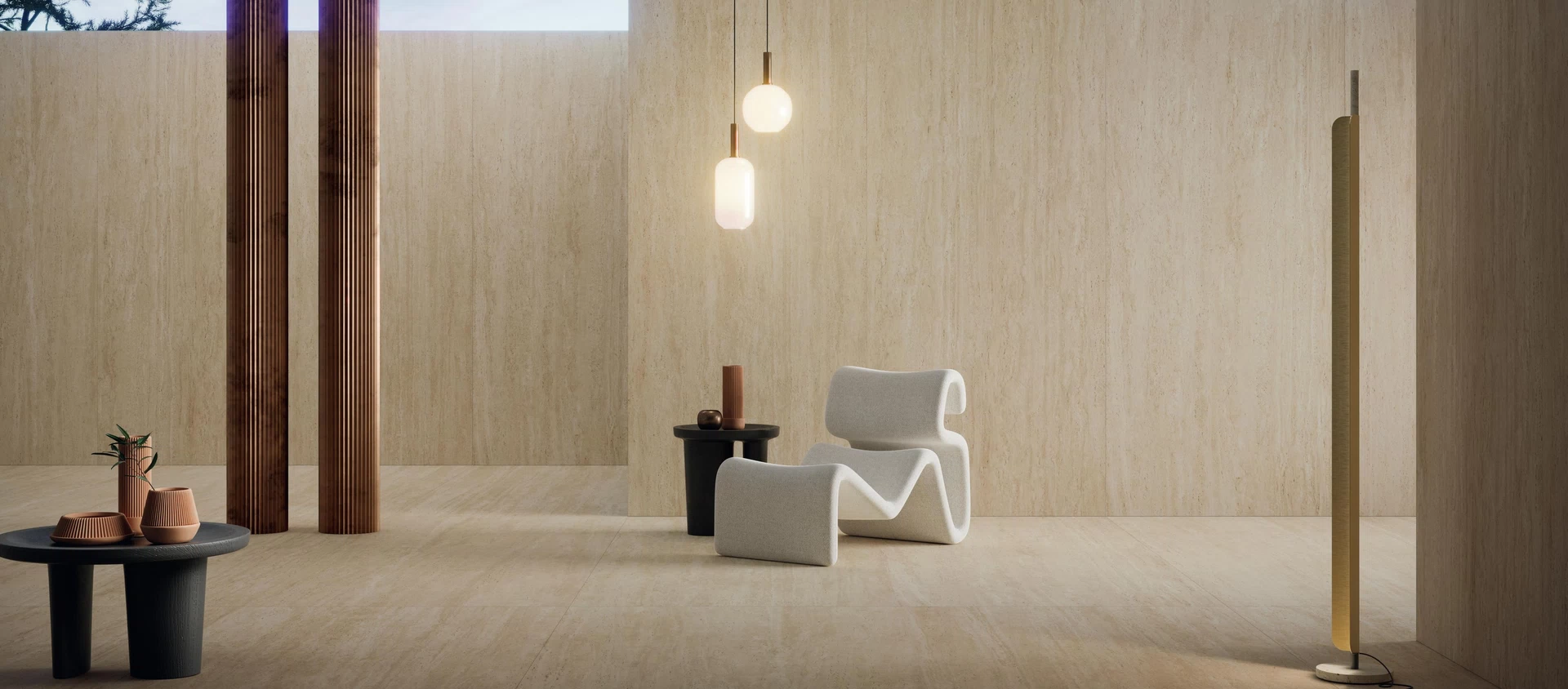 Marvel Travertine
Architectural soul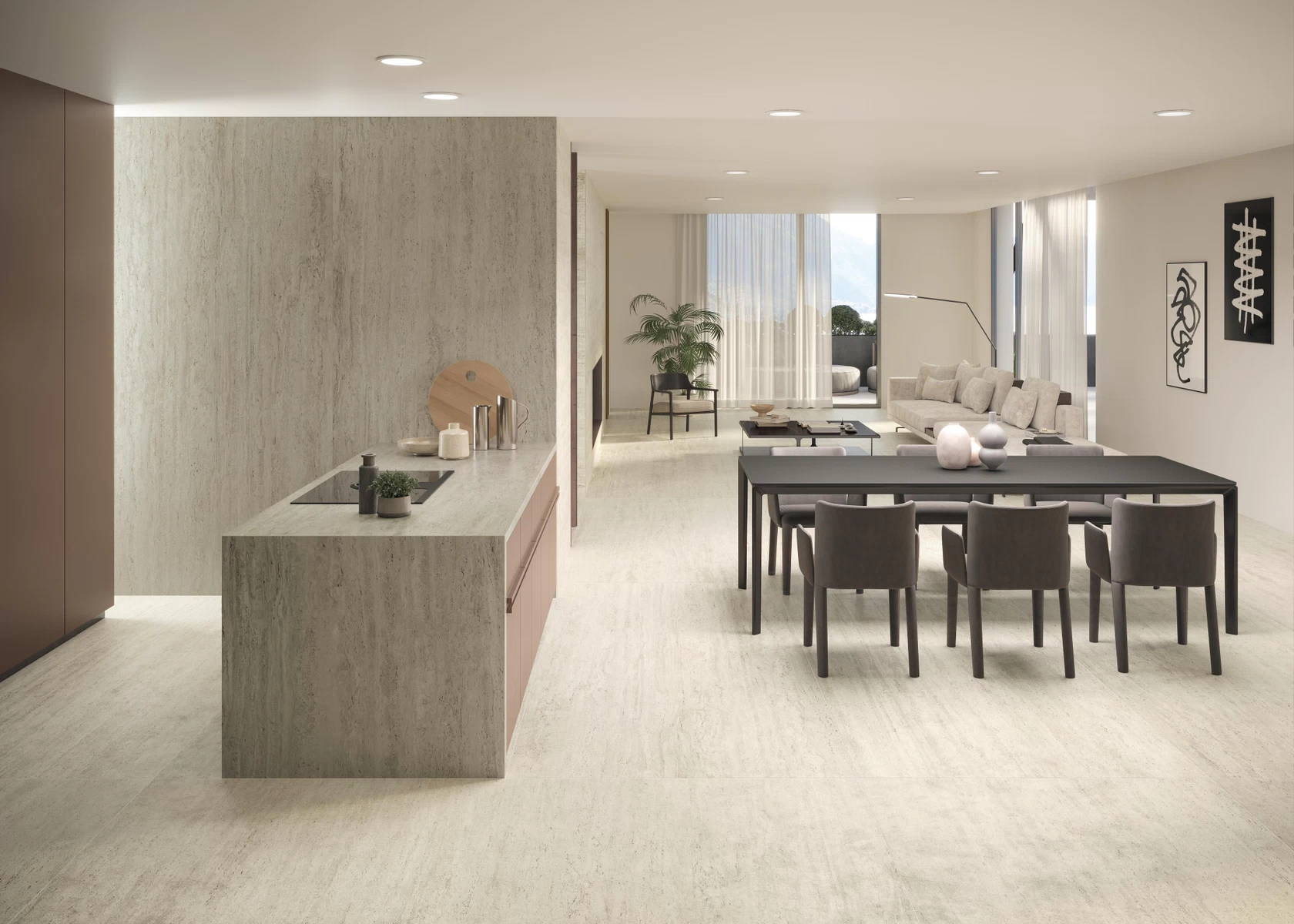 AtlasConcorde MarvelTravertine 001 02 White Vein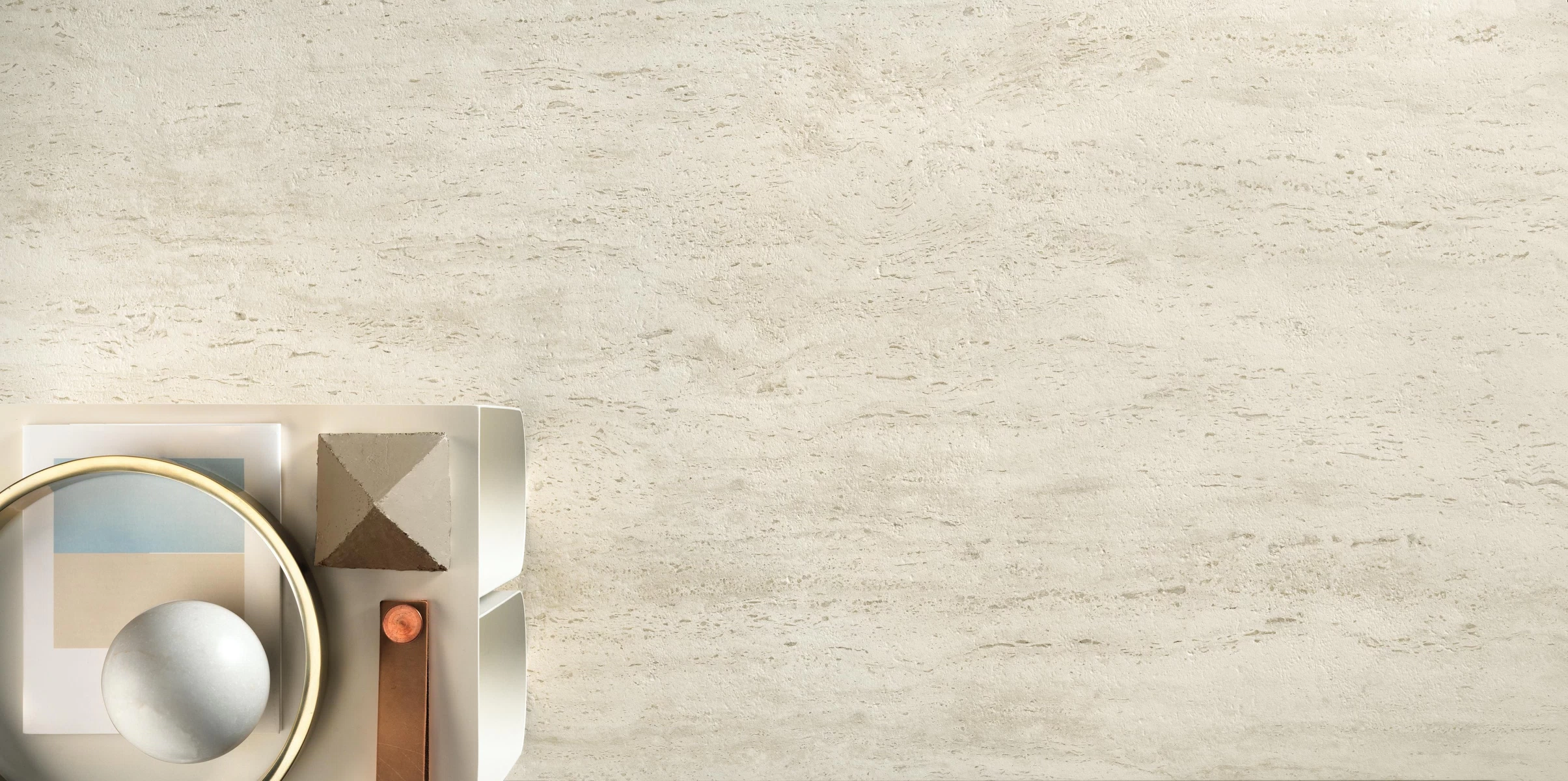 AtlasConcorde MarvelTravertine 000 01 White-Vein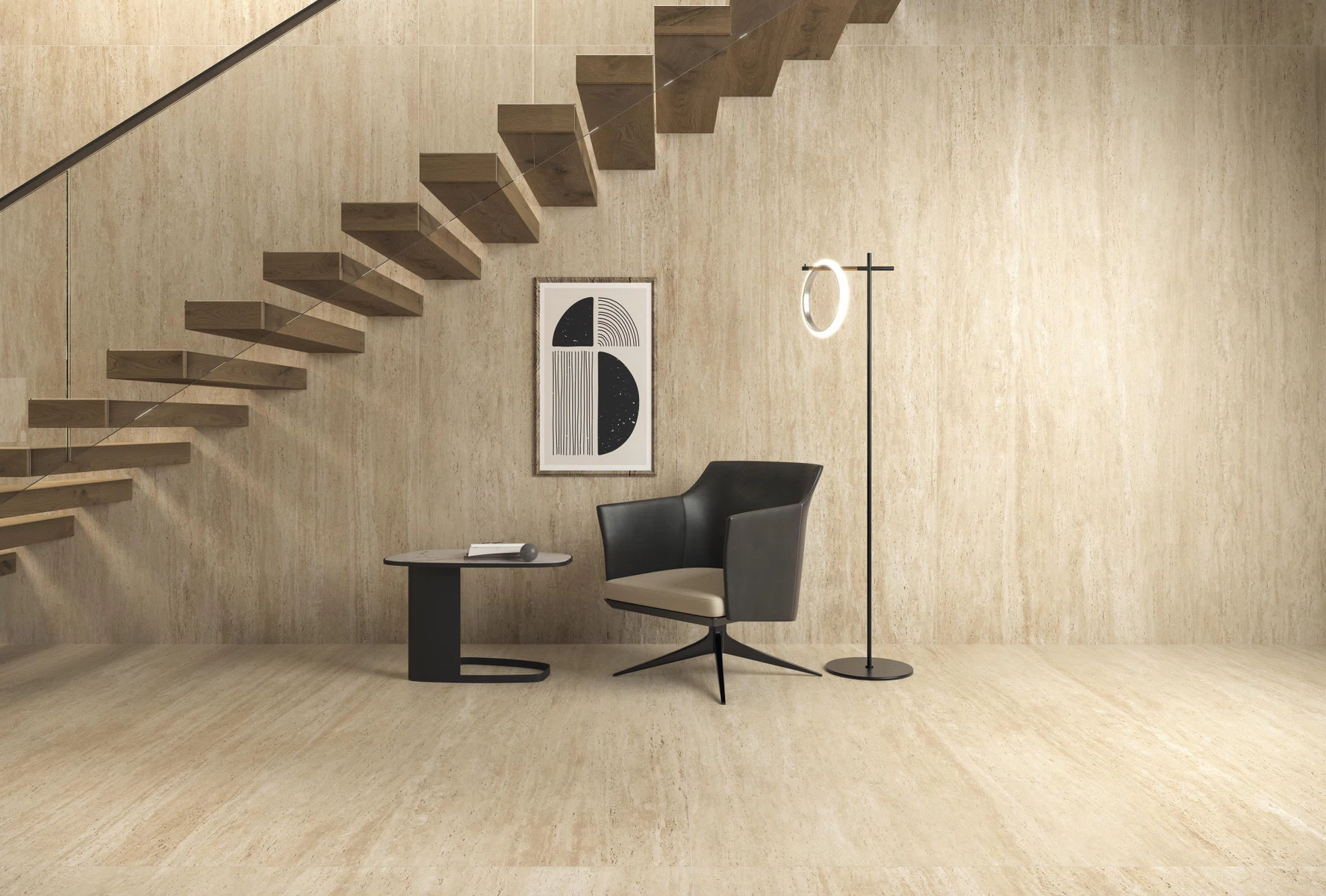 AtlasConcorde MarvelTravertine 004 02 Sand Vein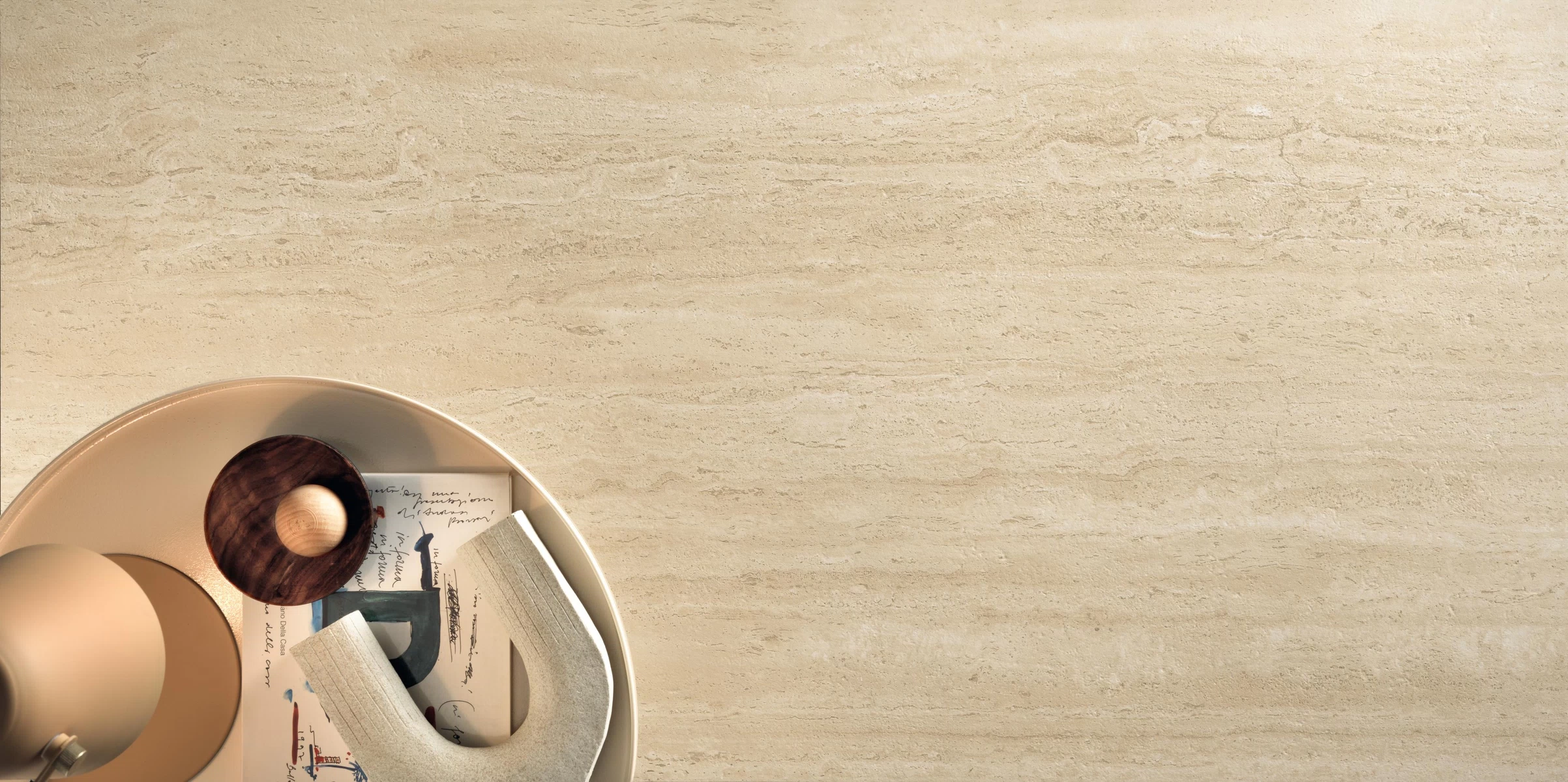 AtlasConcorde MarvelTravertine 000 02 Sand-Vein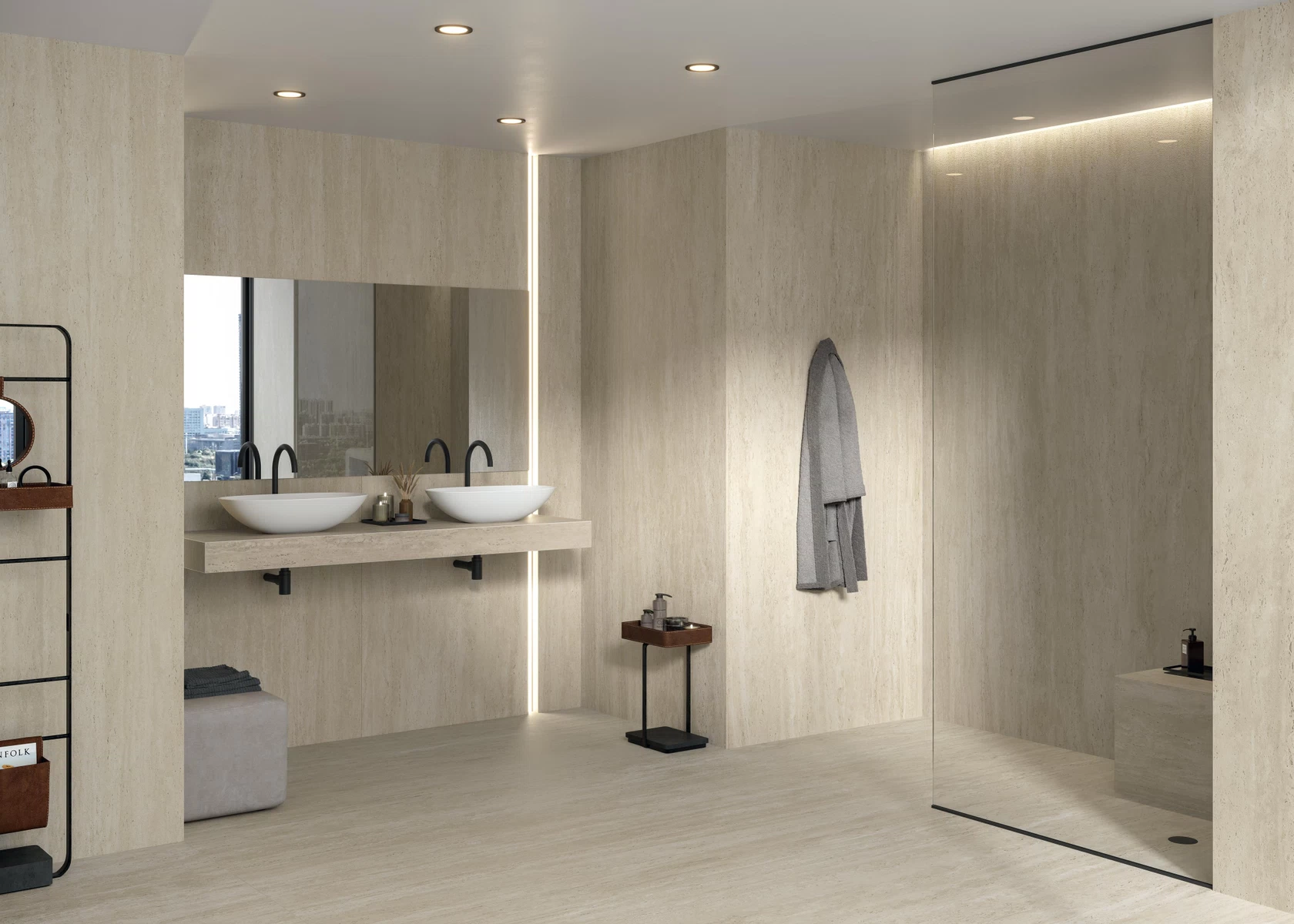 AtlasConcorde MarvelTravertine 002 03 Pearl Vein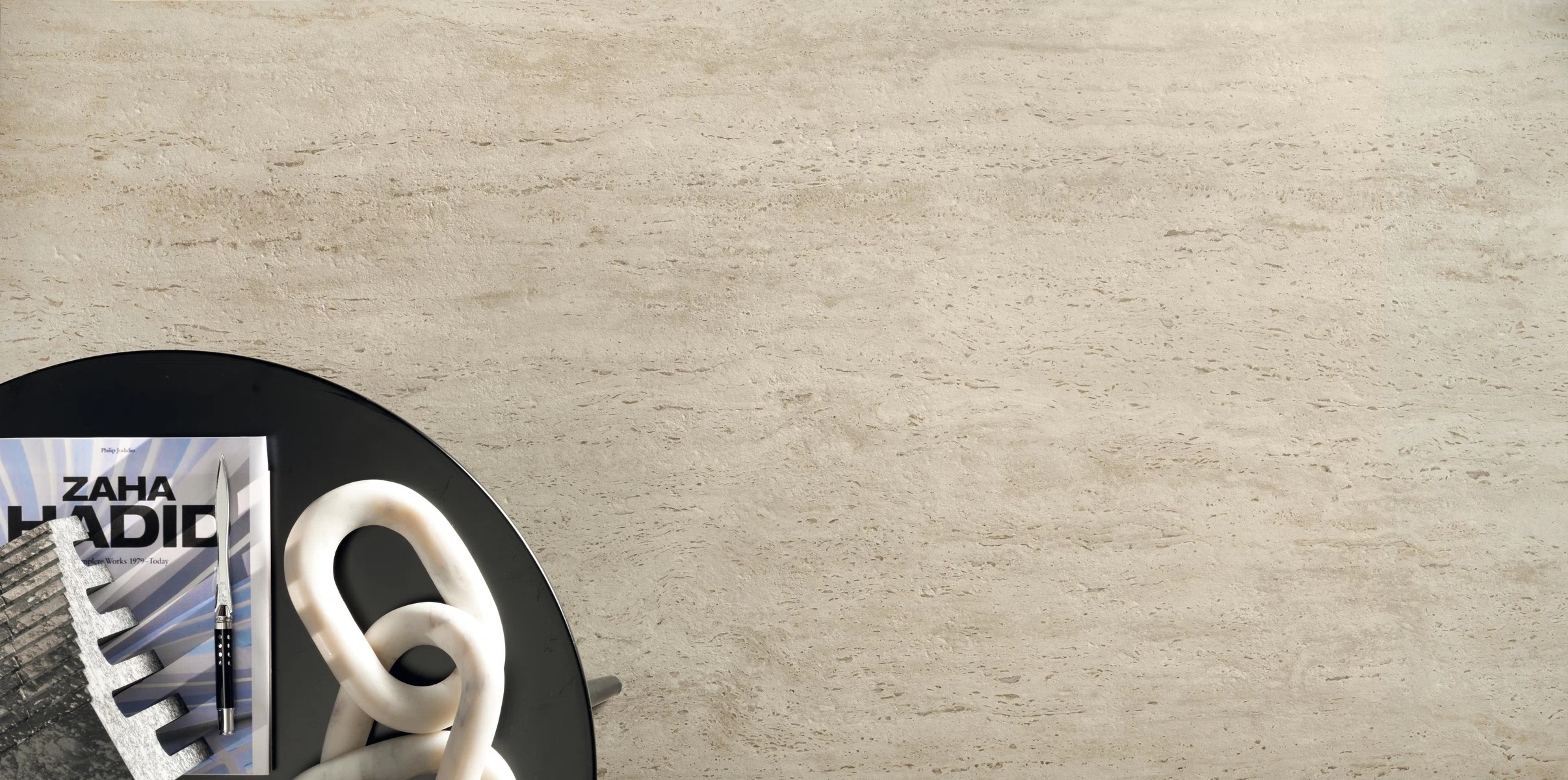 AtlasConcorde MarvelTravertine 000 03 Pearl-Vein
HBA and Atlas Concorde
An international team of HBA designers has created, exclusively for Atlas Concorde, a unique range of geometrical patterns carachterized by engravings, minimalist patterns, origami effects and inclusions of precious materials that can be used in a variety of project types: residential, commercial, and hospitality.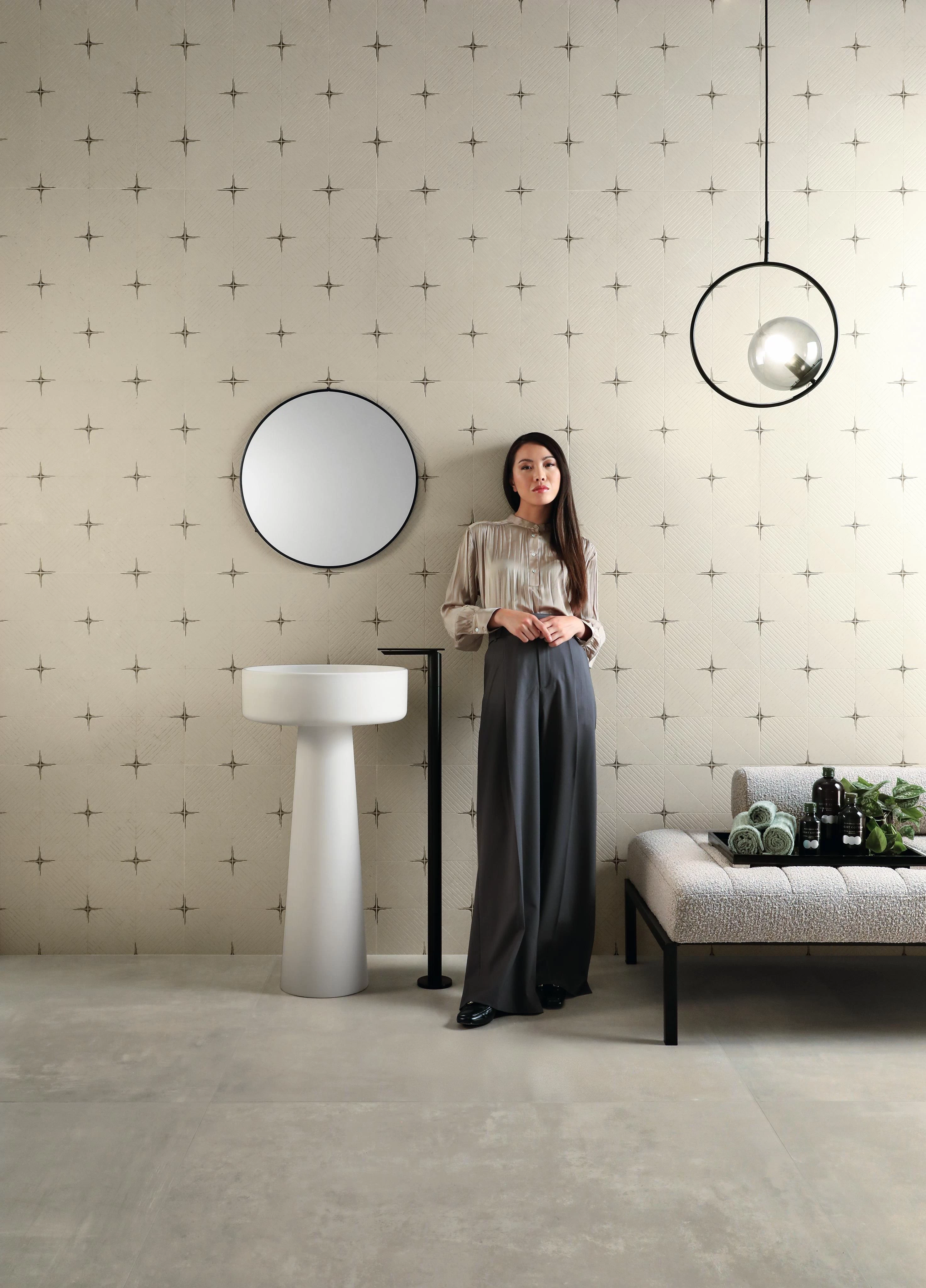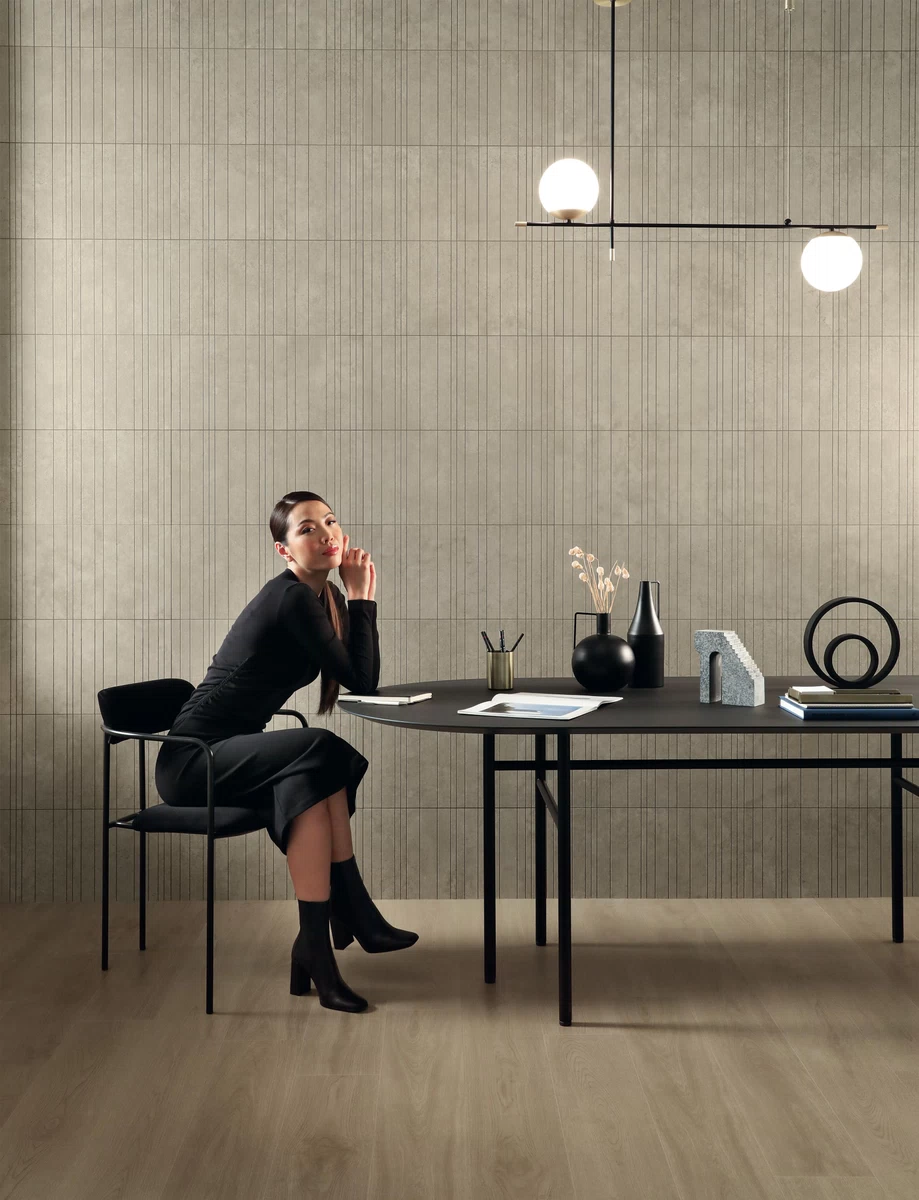 AtlasConcorde MarvelTravertine M04 00 Pearl-Chiselled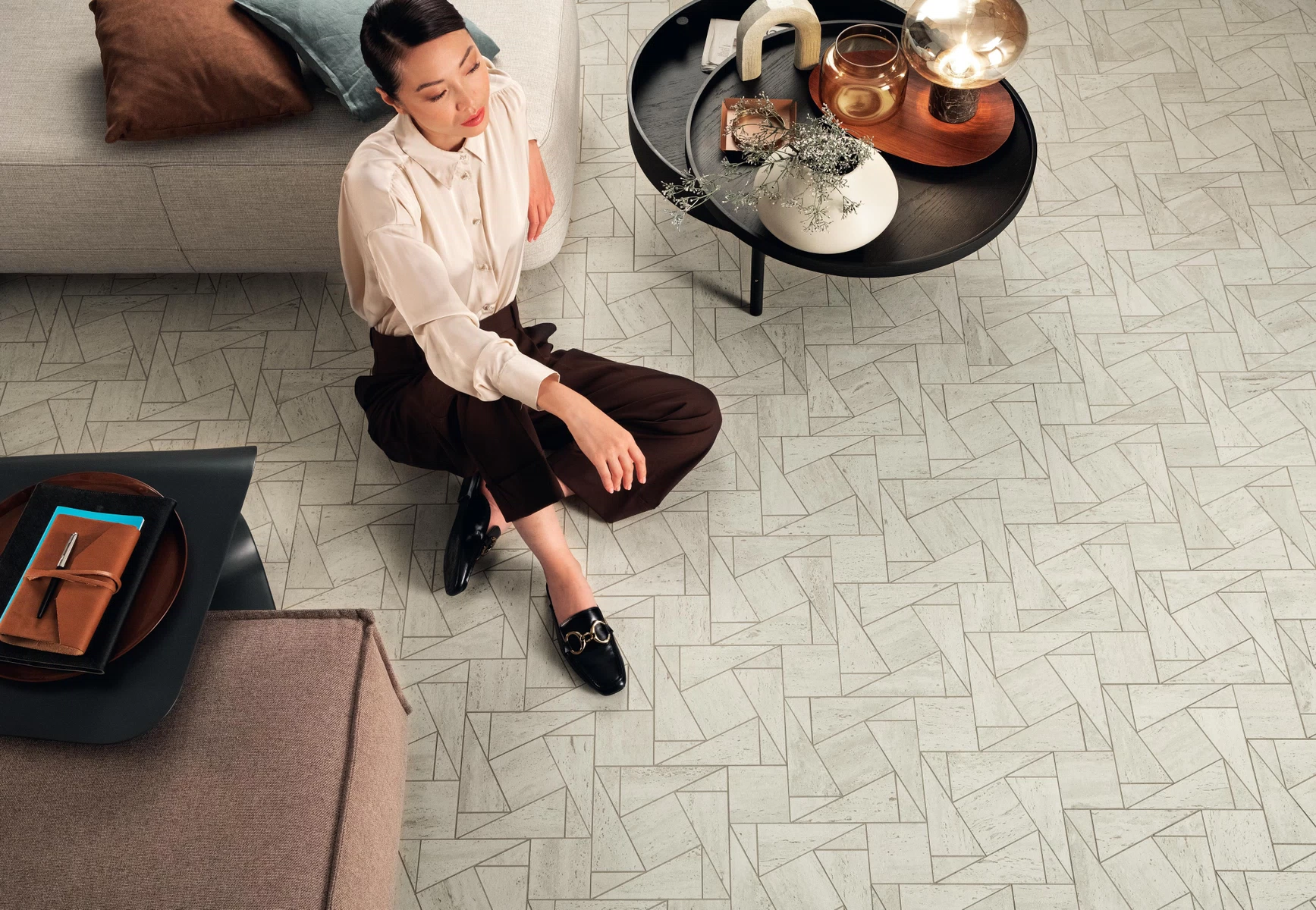 AtlasConcorde MarvelTravertine M01 00 White-Tesselation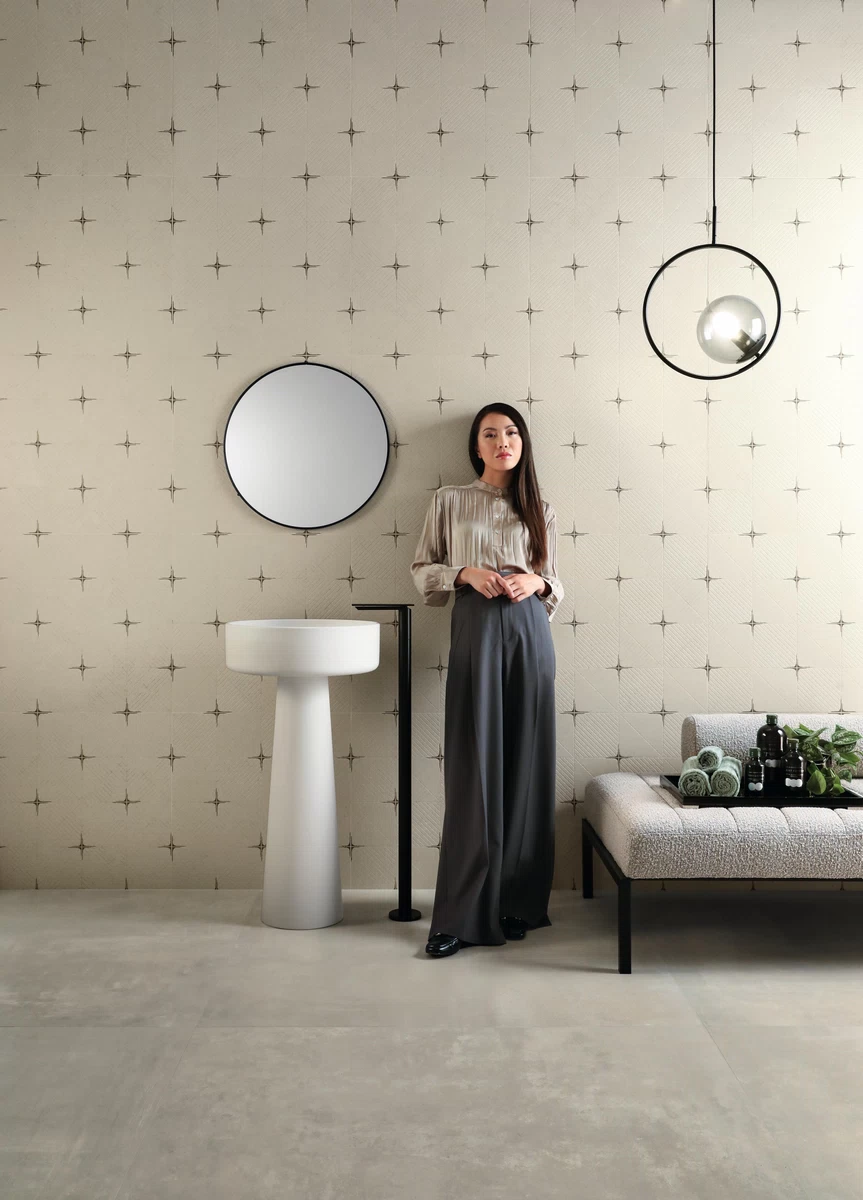 AtlasConcorde MarvelTravertine M05 00 Pearl-Diamond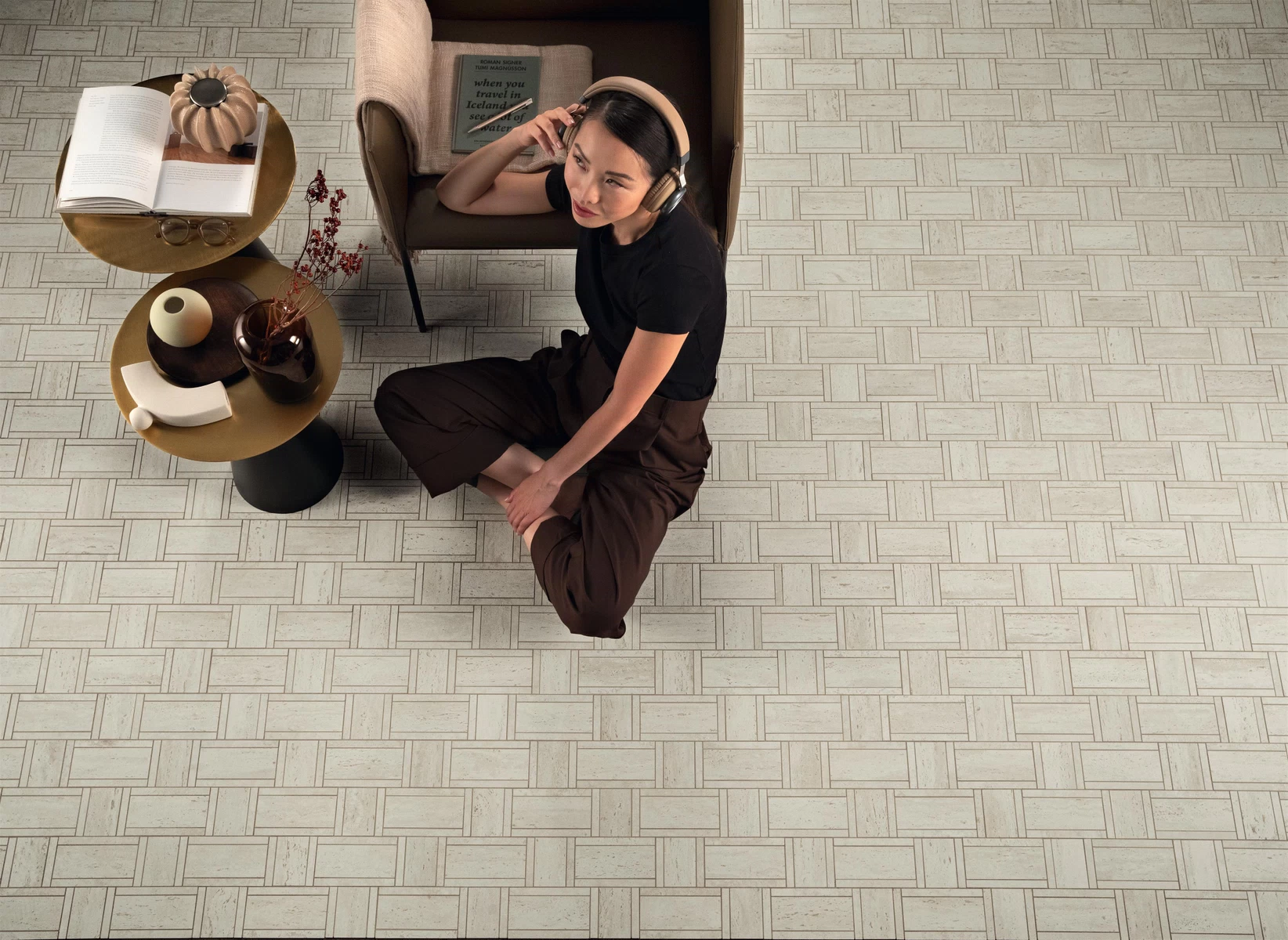 AtlasConcorde MarvelTravertine M02 00 White-Basketweave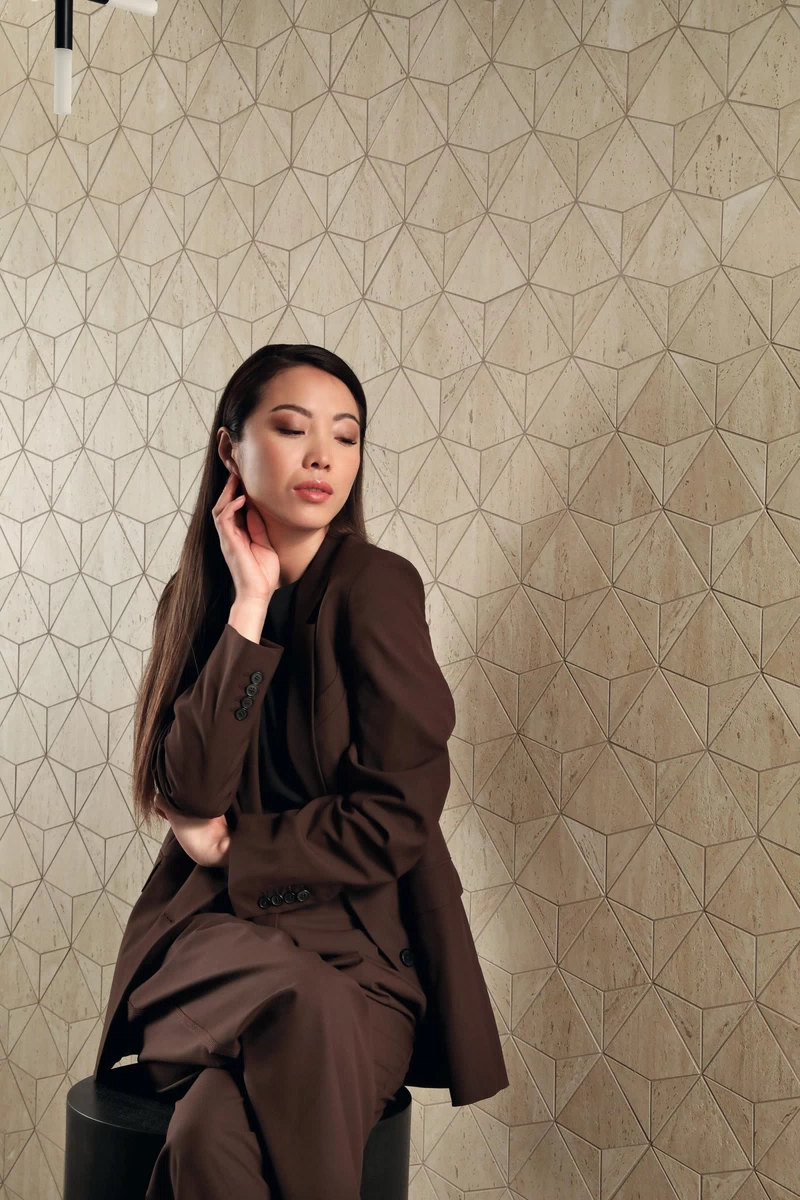 AtlasConcorde MarvelTravertine M03 02 Sand-Origami
Travertine effect, two graphic variants
Considered a peer of the finest marbles, travertine is actually a stone. This dual marble-stone identity is expressed in Marvel Travertine in the two variants of Vein Cut and Cross Cut.
The Vein Cut reproduces the striped appearance typical of travertine, while the Cross Cut shows off its rich colors with a stone-look surface characterized by extensive shading.
A contemporary colour offering
Marvel Travertine offers the three classic colours of travertine marble. The White and Sand colours are inspired by the warm tones of the original material, characterised respectively by light sand and beige streaks. The Pearl colour declines the travertine effect in a warm and sober grey, ideal for applications with an essential design.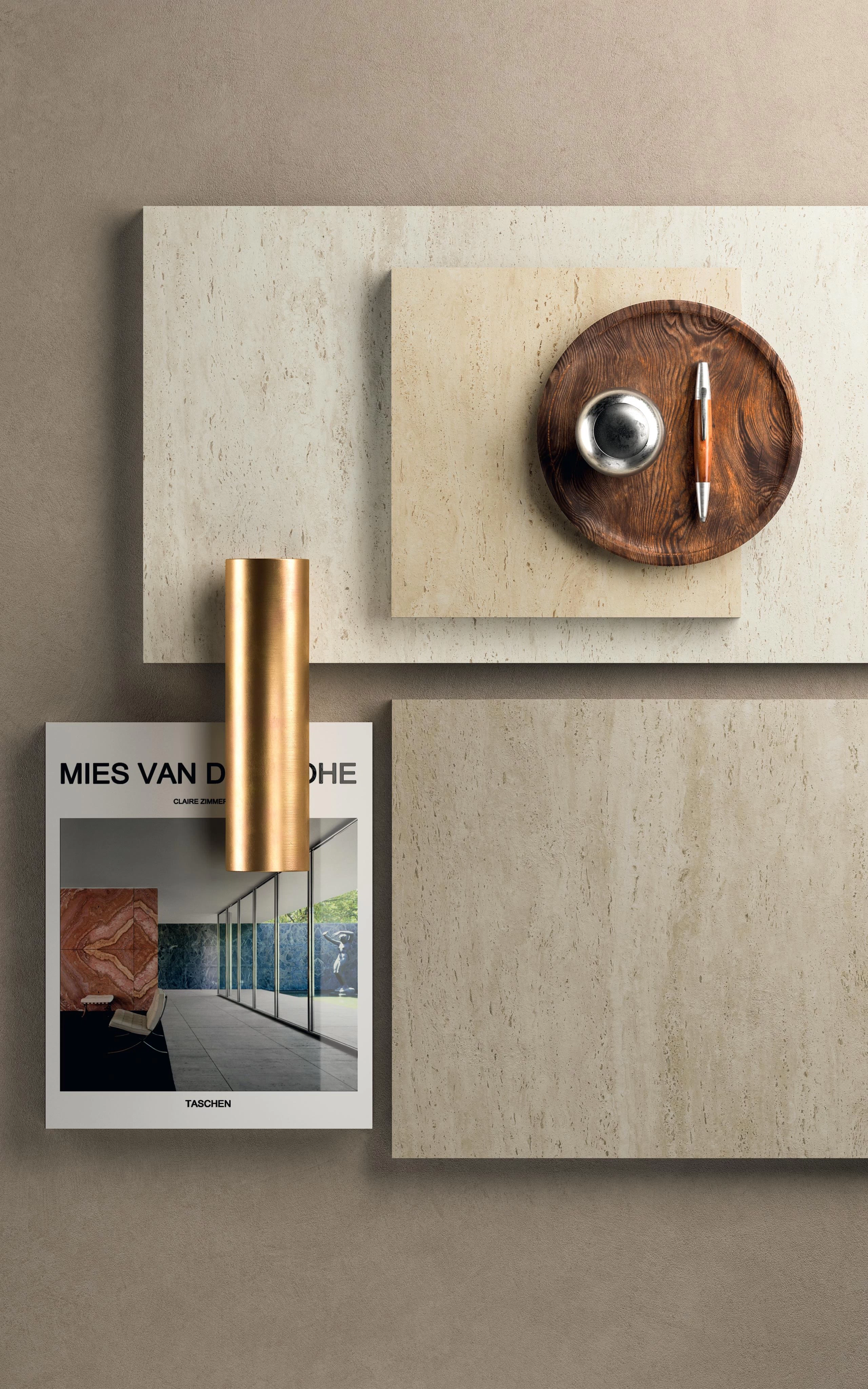 A complete product system
Marvel Travertine is a complete program. Not only floor and wall tiles: Marvel Travertine features a range of thickness and finishes for outdoor spaces, for sinks and bathroom furniture, as well as large slabs for kitchen counter-tops and tables of Atlas Plan.
The elegant sobriety of the colours and the timeless look of Marvel Travertine make it perfectly combinable with other Atlas Concorde collections, from wood-effect porcelain tile to concrete or marble effect, for original and creative combinations that enhance any indoor and outdoor design project.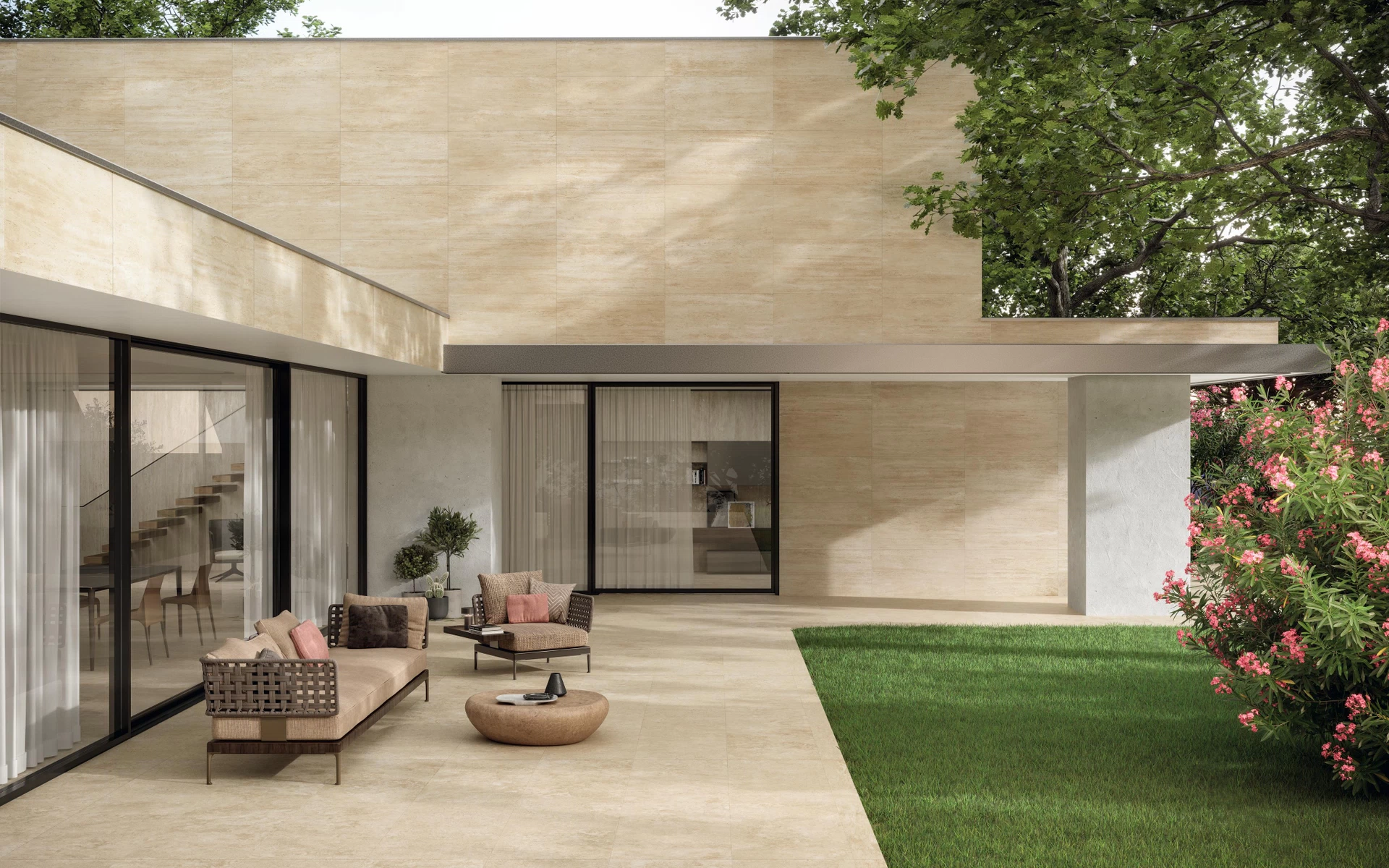 AtlasConcorde MarvelTravertine 004 00 Sand Vein Cross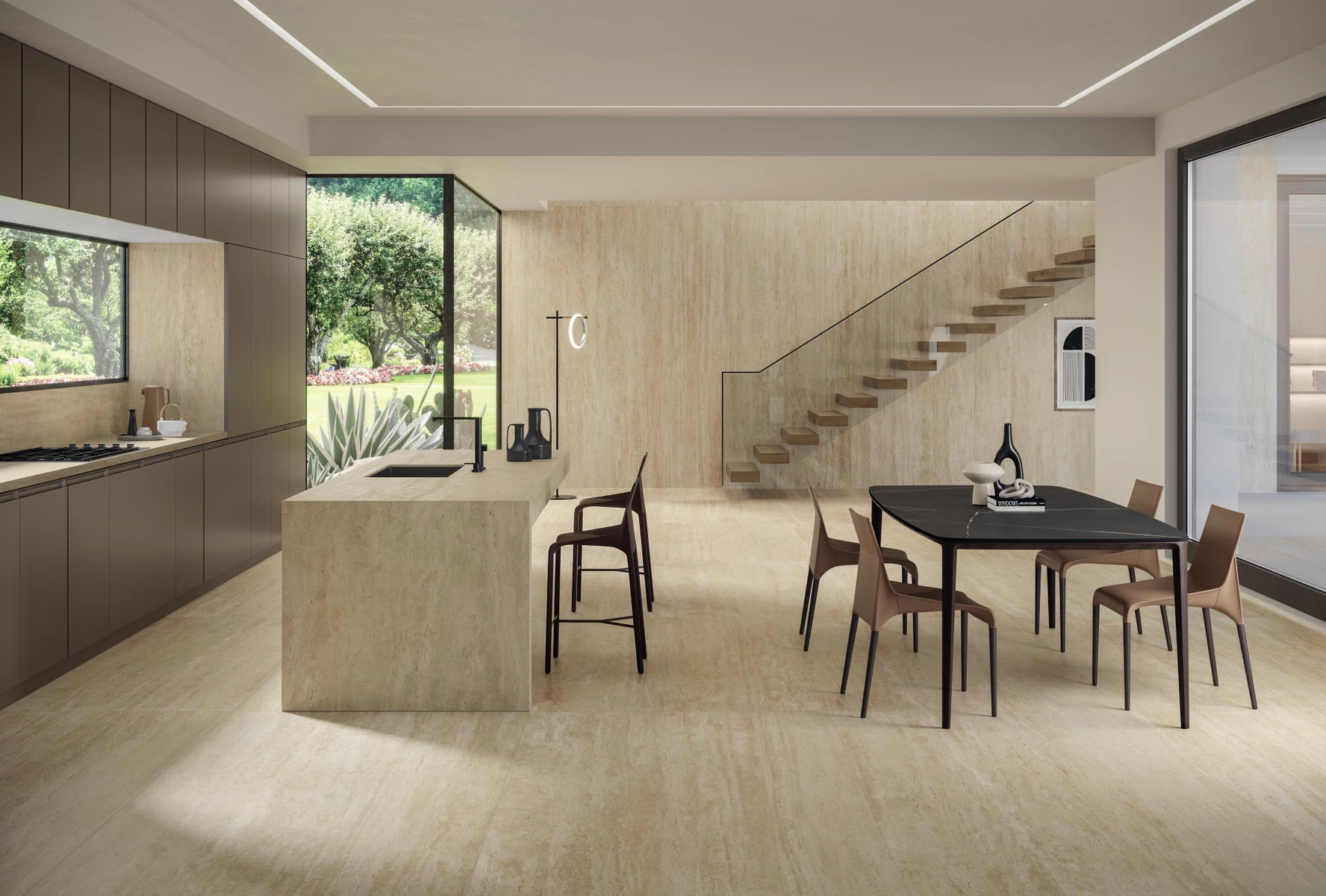 AtlasConcorde MarvelTravertine 004 01 Sand Vein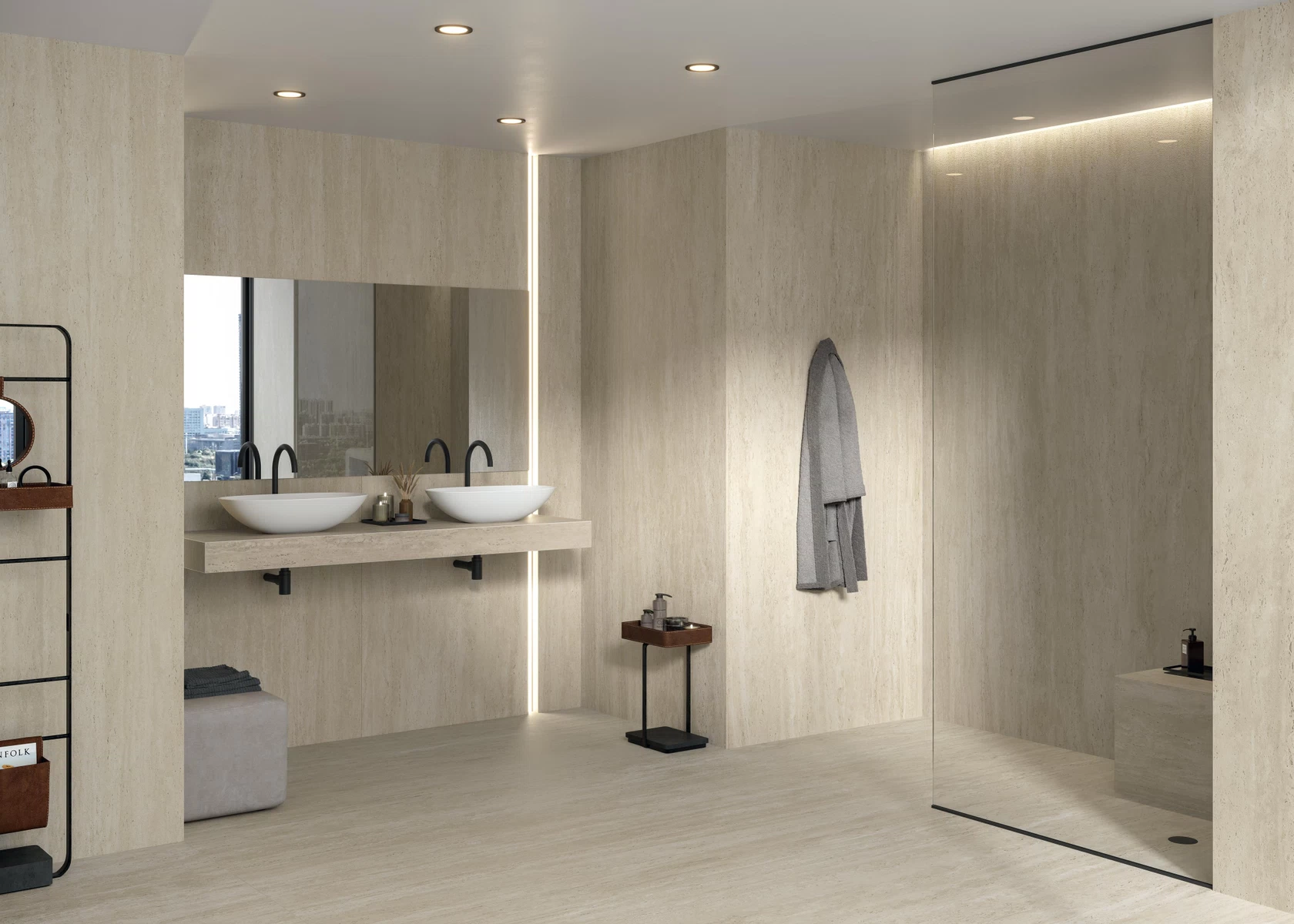 AtlasConcorde MarvelTravertine 002 03 Pearl Vein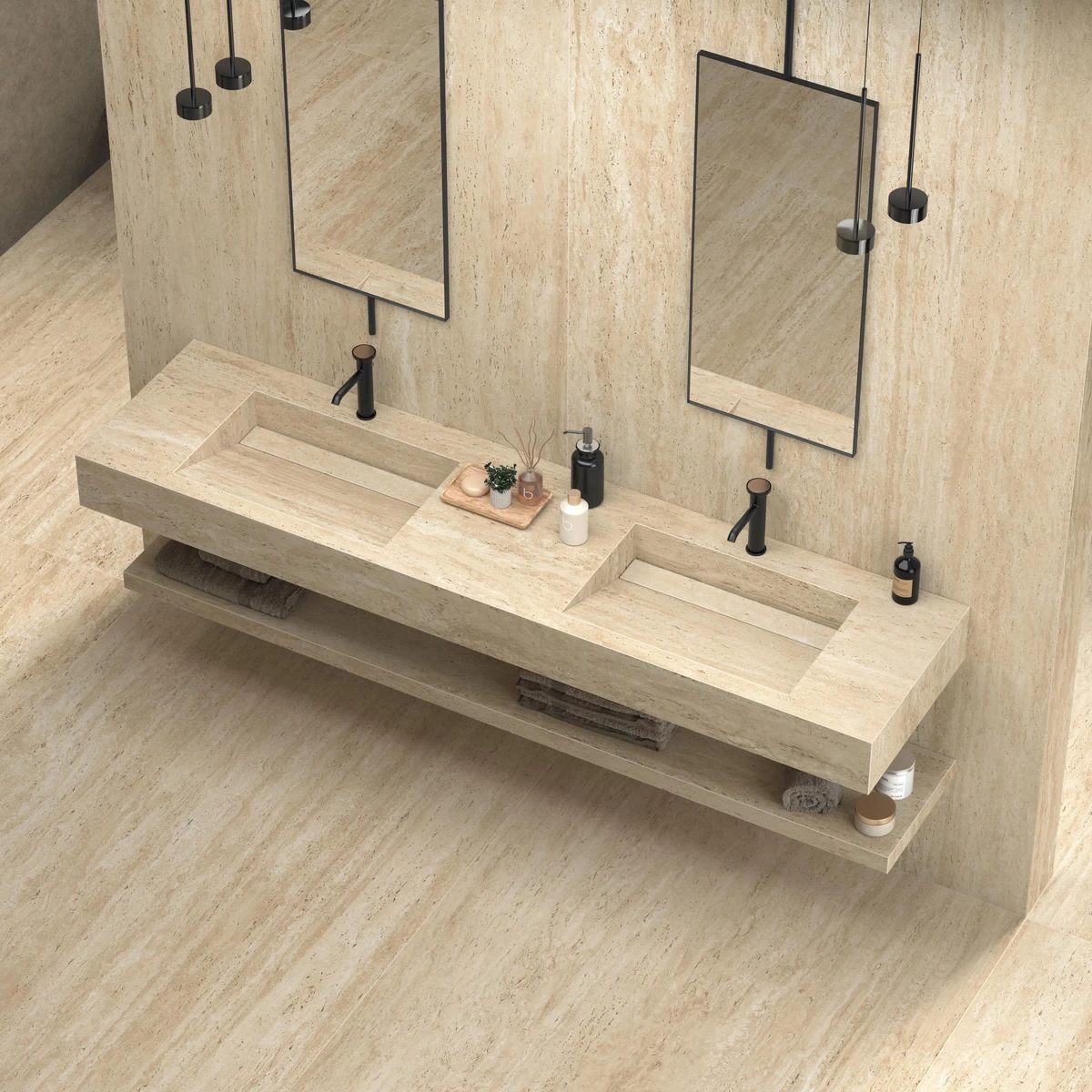 AtlasConcorde MarvelTravertine 004 05 Sand Vein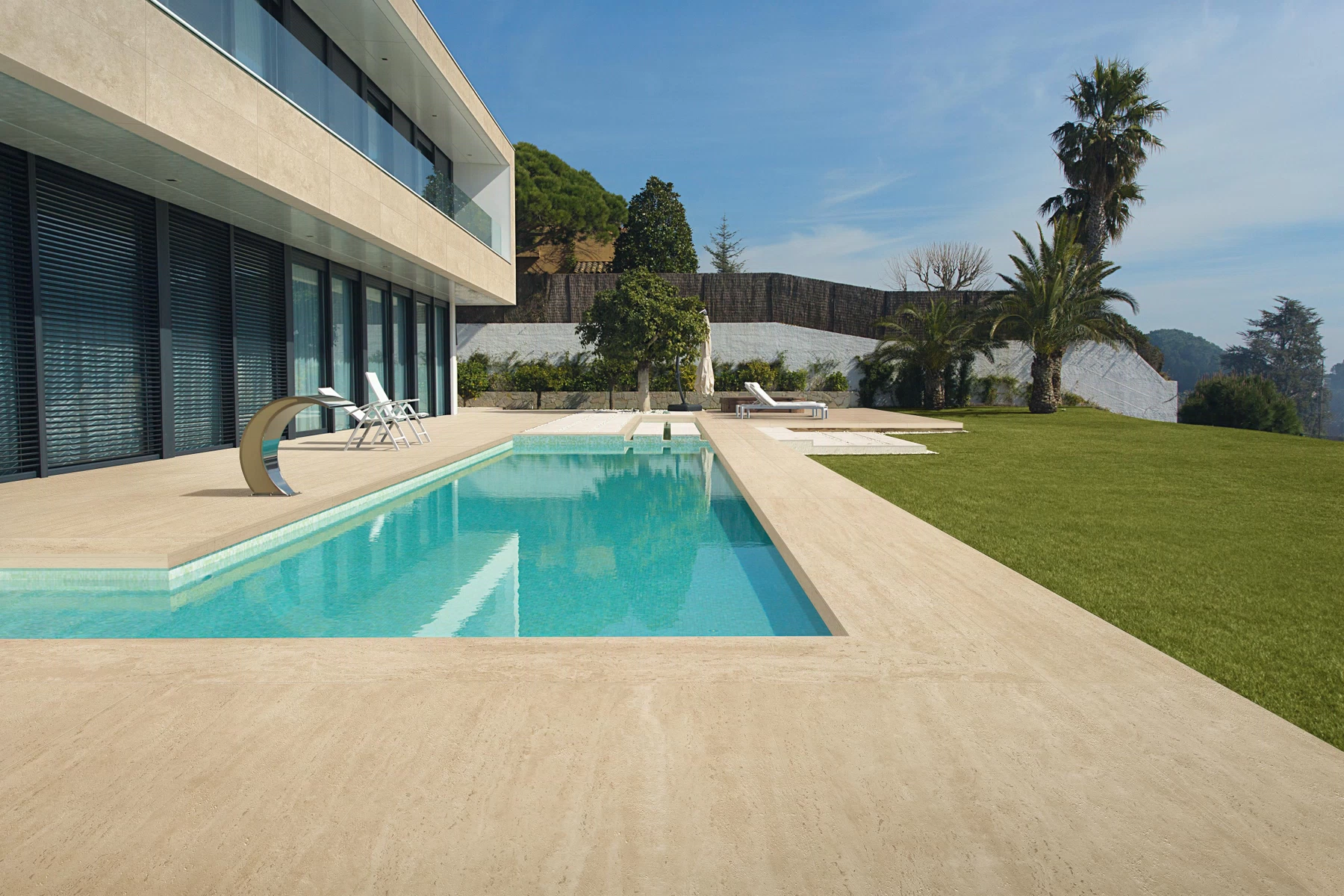 AtlasConcorde MarvelTravertine 005a 03 Sand Vein Cross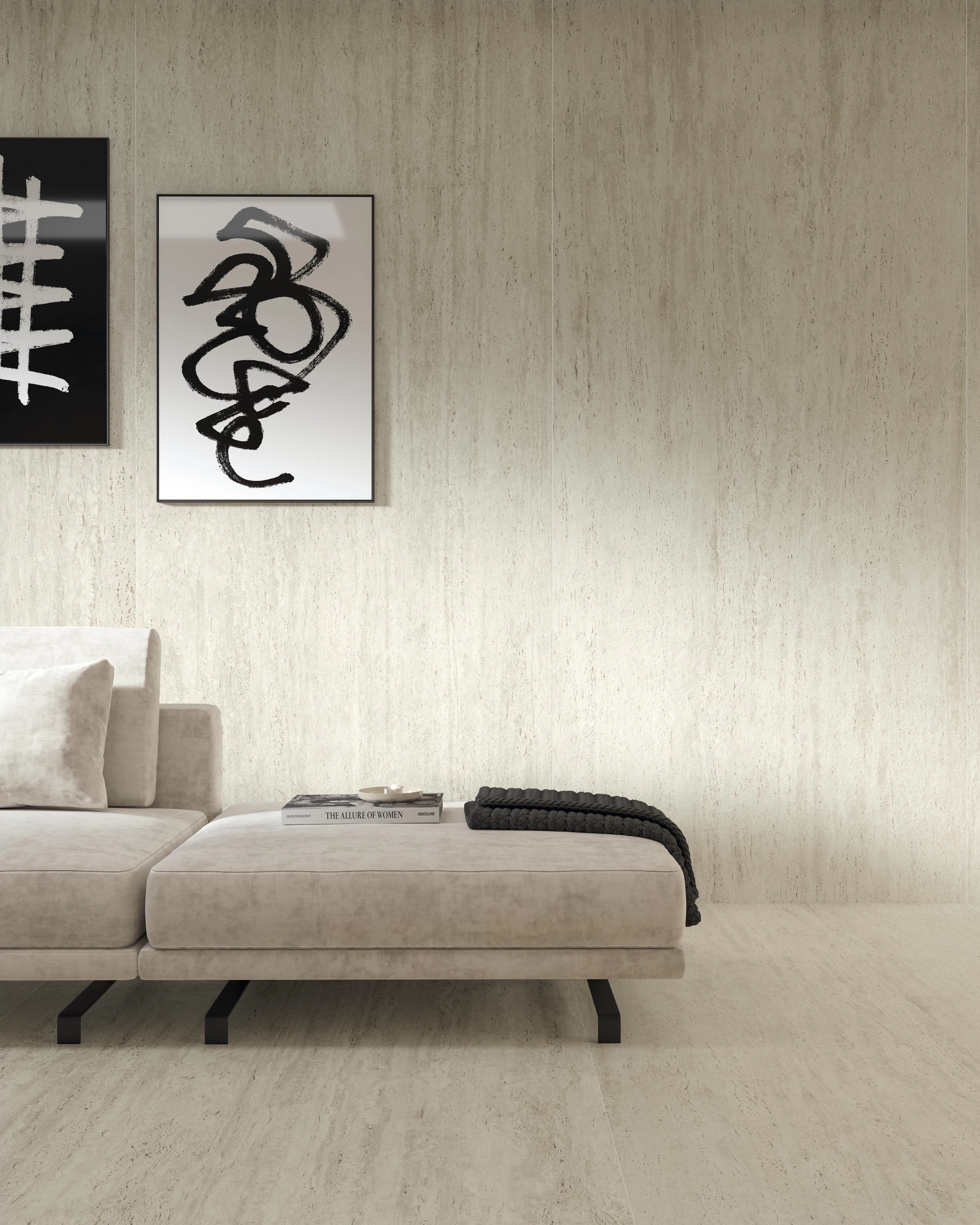 Travertine-effect porcelain tile: formats and thicknesses
The Vein Cut surface is developed in rectangular formats, in order to enhance the streaks. The
large format with travertine effect 120x278
cm Matte, 6 mm thick, is ideal for interior walls at full height. The limited presence of joints leaves less room for dirt. The other formats in which this graphic is presented are the 60x120 Matt Sensitech and the 120x240 cm Matt with 9 mm thickness.
In addition, the variety of shades of the Cross Cut variant is available in the 3 sizes 120x120 cm, 60x120 cm and 60x60 cm
Matt Sensitech
with a thickness of 9 mm. The square formats are recommended for floor applications, while the 60x120 cm format enhances installation on interior and exterior walls.
Travertine-effect porcelain tiles for outdoor use
The 60x120 cm with the Grip finish in 9 mm thickness is available in the Vein and Cross Cut versions, the non-slip finish is ideal for wet areas outdoors, such as balconies and terraces in stylistic and chromatic continuity with indoor floors. Indoors, the Grip finish can also be used safely in wellness areas in direct contact with water.
On the other hand, the 60x120 with the thickness of 20 mm is available in the Vein Cut version and is recommended for areas subject to special stress or for walkways on grass, gravel or sand where it ensures maximum stability.
Download area
add Marvel Travertine to my wishlist
We are nearby. Visit the store.
Go the sales outlet section and find your nearest Atlas Concorde dealer.