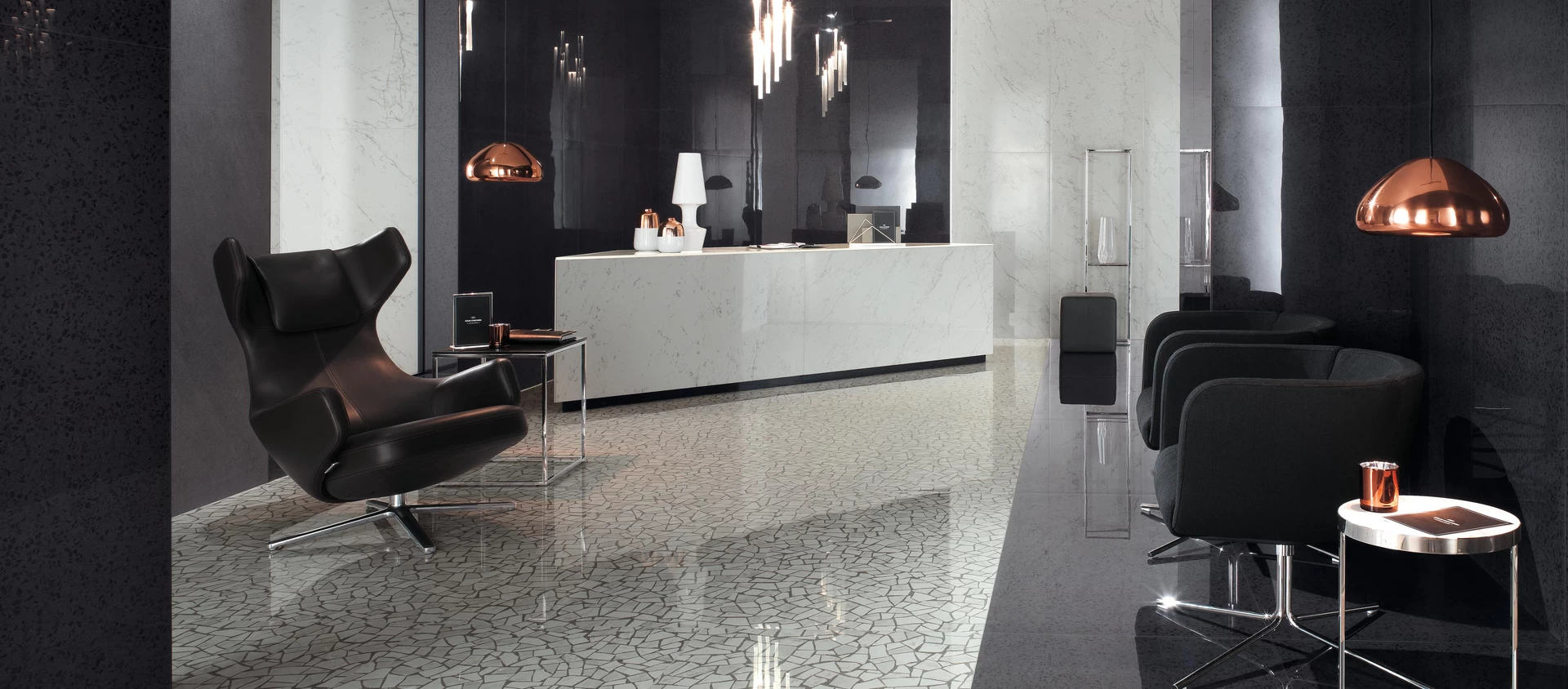 Collection
Marvel Gems Floor Design
The original colours and size of the stone chips in Venetian flooring are recalled in porcelain tiles. Five colour variations include basic tonalities and marble-effect fragments coordinated with the Marvel project, to create elegant and highly unusual combinations.
The shiny, reflective porcelain stoneware presents a full-field honed finish that recalls the glossy look of traditional Terrazzo floors. The Atlas Concorde porcelain stoneware surface is hard, compact and scratch-resistant, maintaining the beauty of its marble look over time, without the need to spend time or money on maintenance.
The range also includes the porcelain stoneware Palladian look, having a surface featuring gray granules with shards replicating Carrara marble.
A dense scattering of small, uniform fragments is the inspiration for the porcelain surfaces of Mix Cold and Mix Warm, for floors and walls having a modern retro style.