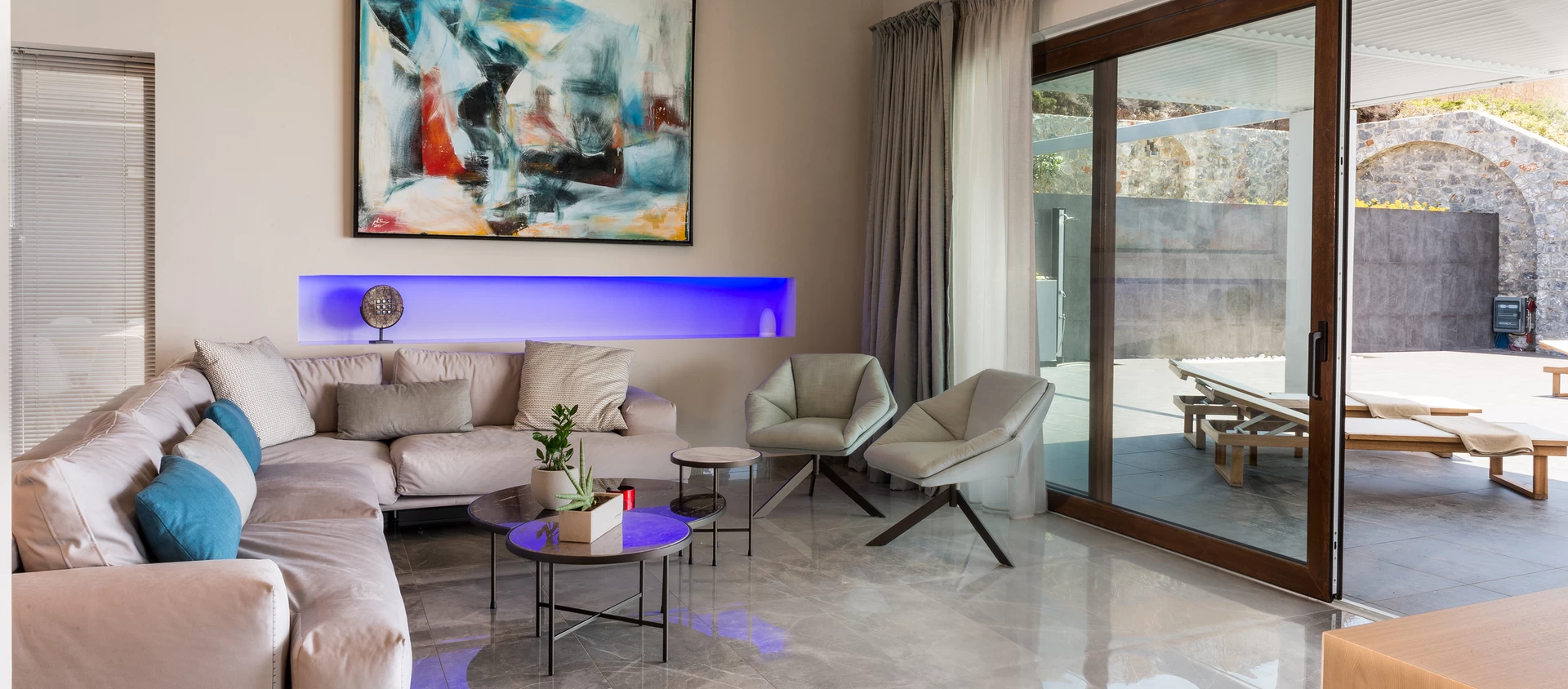 Residential
Villa Big Blue
The majestic Villa Big Blue in Greece is a spectacle for the eyes and a gift for the heart. Surrounded by beautiful landscaping, basketball courts and areas for other sports, it also features a helipad and access to a private beach. Its generous open interior offers glimpses orchestrated by the natural landscape and man-made architecture. Composed of six master bedrooms with private bathroom, a cellar, a cinema and a spa area, the Villa was entirely designed inside and out by architect and furniture designer Rena Mania, who also detailed the stylistic elements of the furnishings.
The presence of Atlas Concorde in this context - which seems to be a dream but instead is pure reality - was inevitable, with five ceramic collections being employed in the indoor and outdoor spaces. The bathrooms feature floor and wall tiles of some of the Italian company's most famous collections of flooring and white body wall tiles: from Marvel, the ceramic project inspired by the most precious marbles Made in Italy and chosen here in the nuances Grey Stone and Calacatta Extra, to Marvel Pro, which reproduces natural marble with absolute fidelity, combining an excellent interpretation of the marble effect with the features and functional benefits of the best white body wall tiles. Also decorating the walls of the bathrooms are the Brave collection, which in the light-colored Gypsumshade interprets the esthetics of rare natural stones with timeless beauty, and the surfaces of 3D Wall Design that, in the Blade effect, create dynamic decorative walls having a captivating beauty.
The marble effect was also used for the indoor floors of the kitchen and living room, again with Marvel Pro but this time in the Grey Fleury variant for a highly refined and luxurious esthetic effect.
The elegance of a glamorous and deeply modern taste is also reflected in the flooring of the outdoor spaces. An example of this is the large area that looks onto the pool where the wood-look Etic collection was laid. In particular, the Rovere oak color expresses a natural character and authenticity that bear the traits of an ageless appeal.
Where
Creta, Greece
Design by
Arch. Rena Mania
Inside the project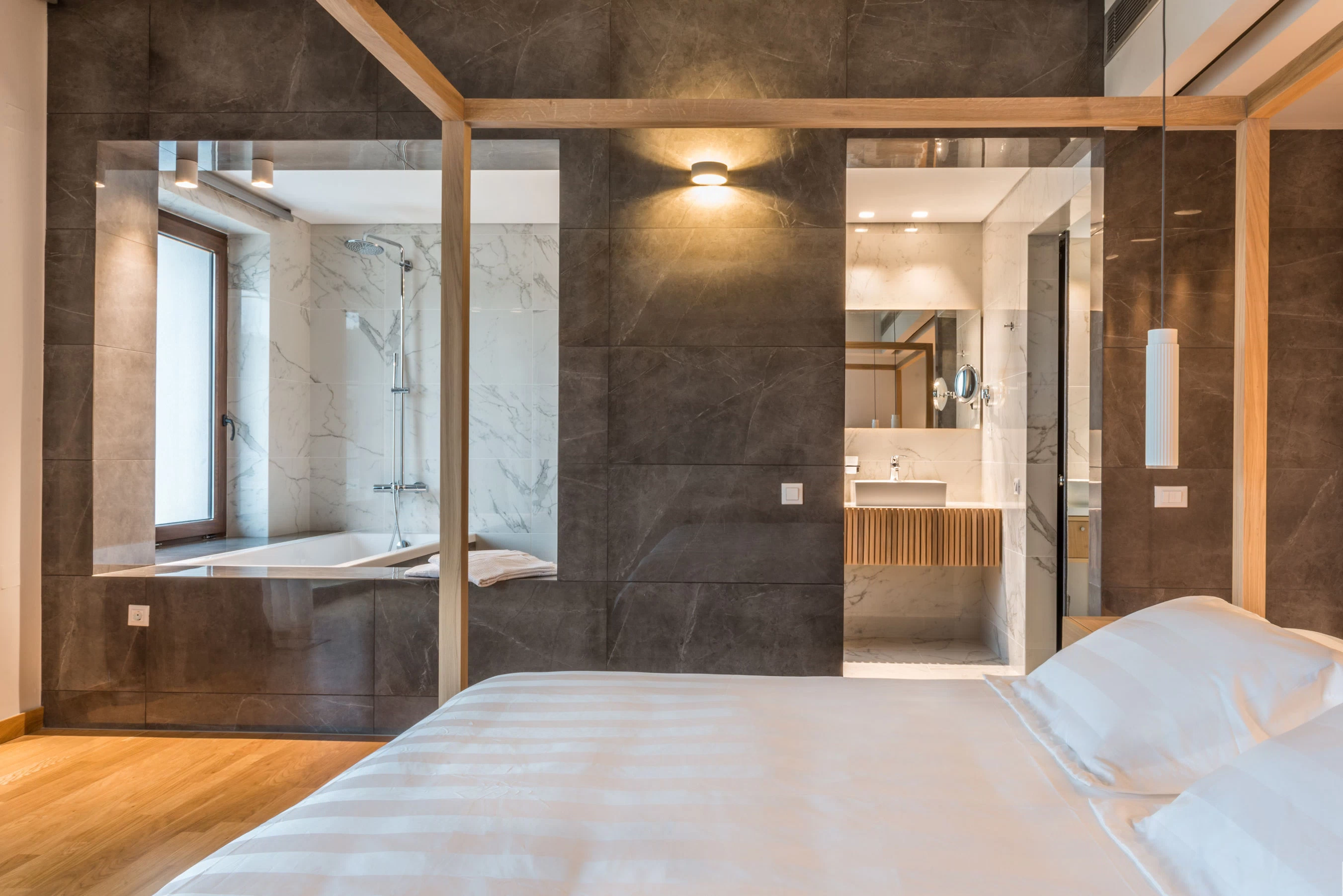 AtlasConcorde Villa Big Blue Grecia 014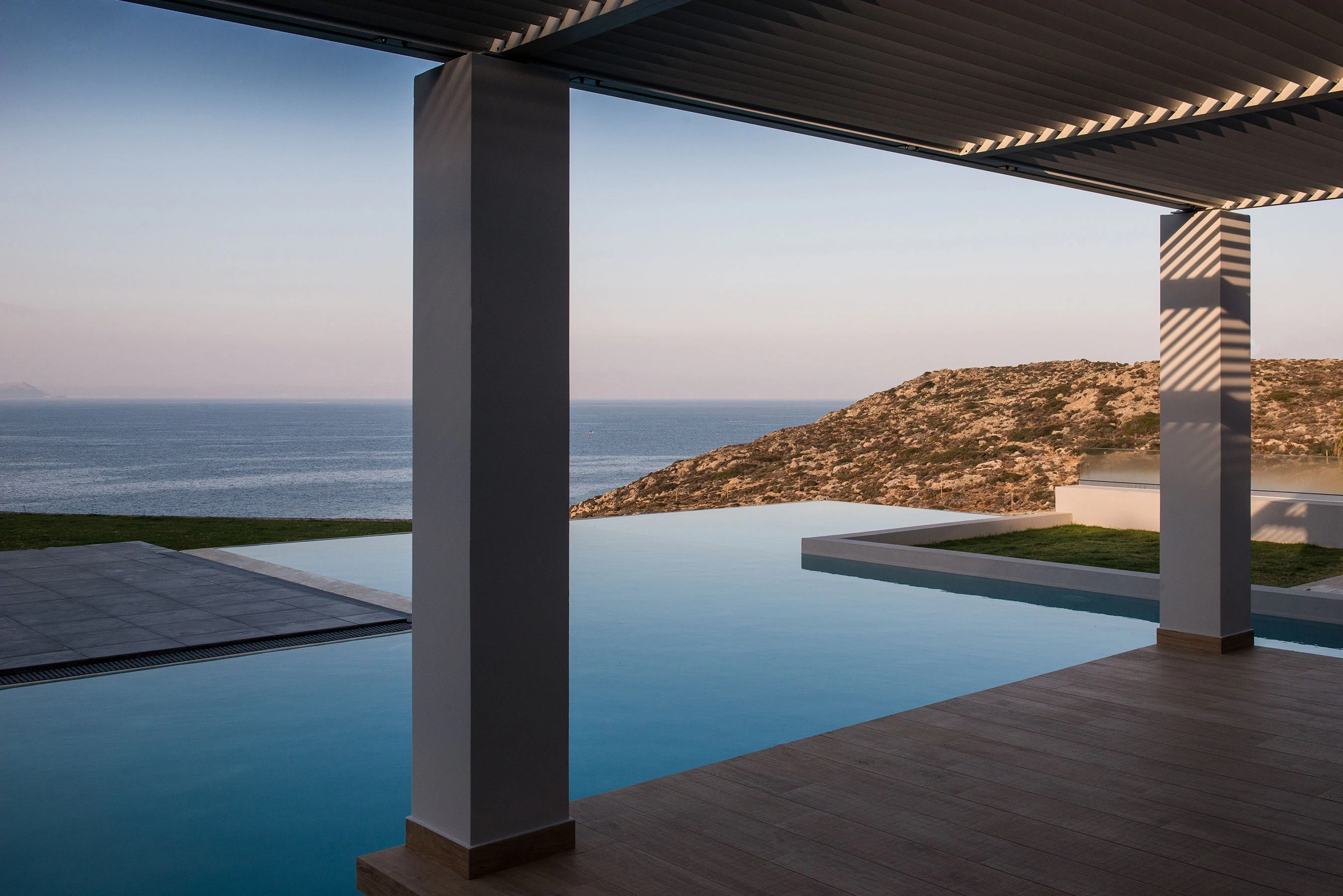 AtlasConcorde Villa Big Blue Grecia 020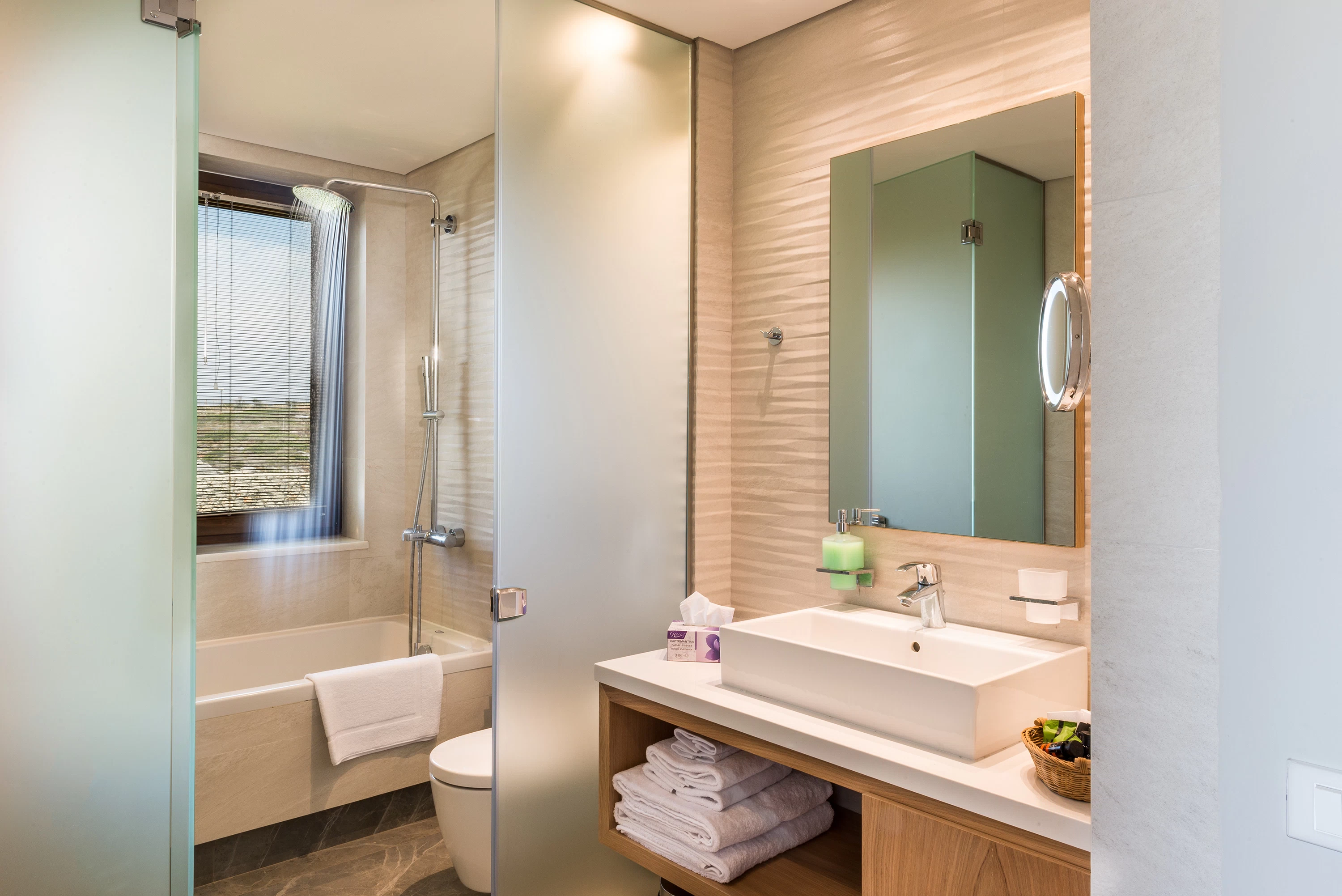 AtlasConcorde Villa Big Blue Grecia 001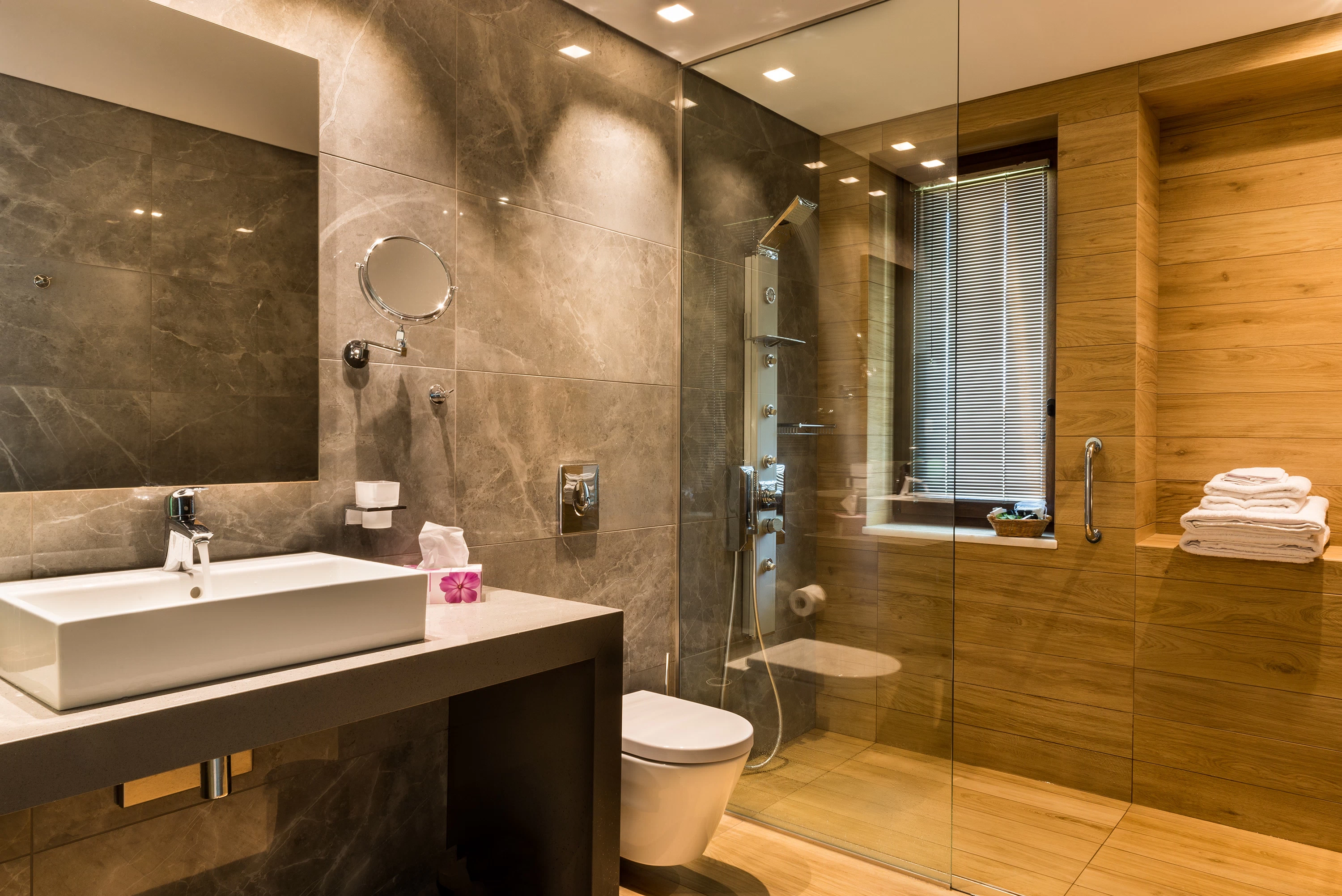 AtlasConcorde Villa Big Blue Grecia 003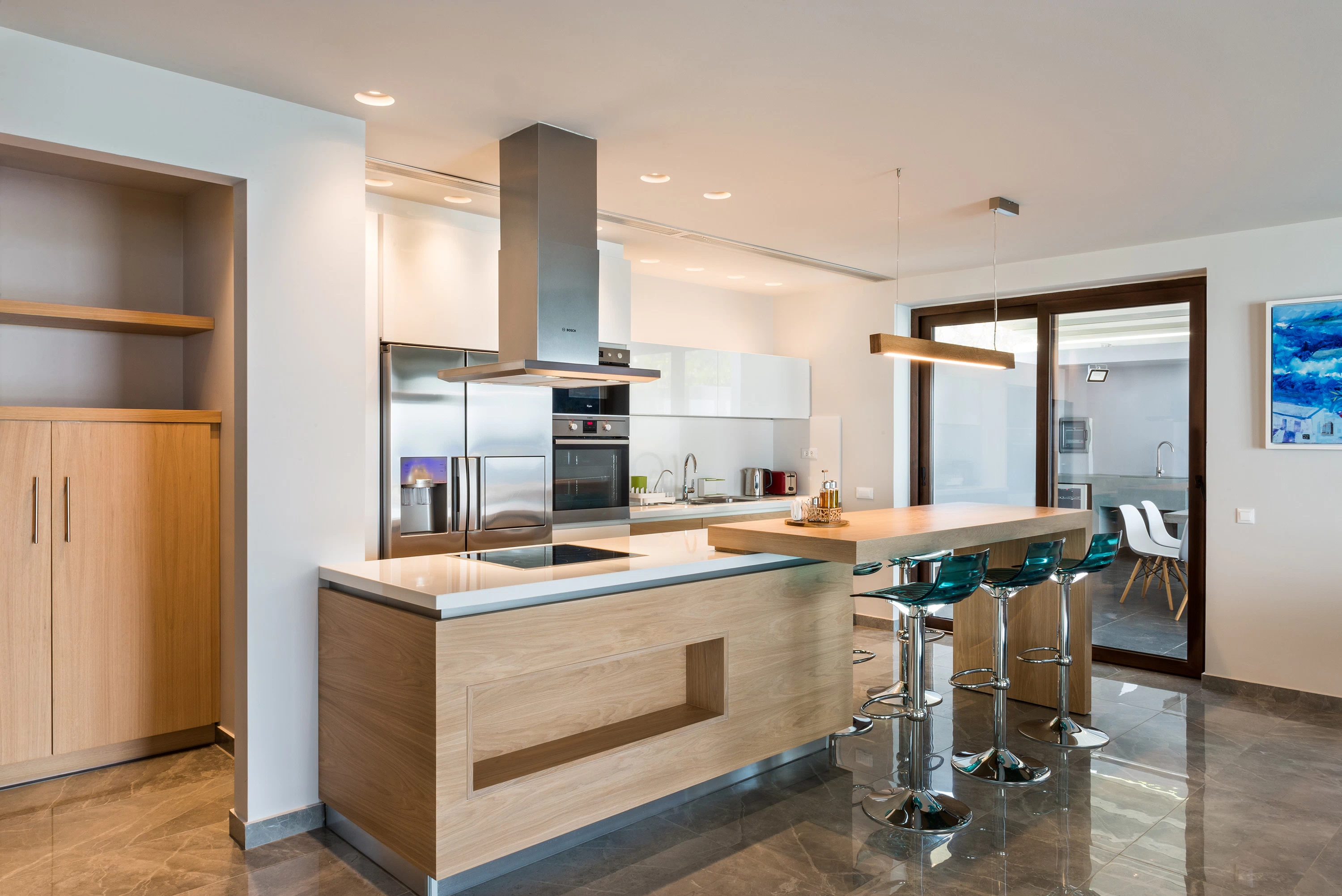 AtlasConcorde Villa Big Blue Grecia 004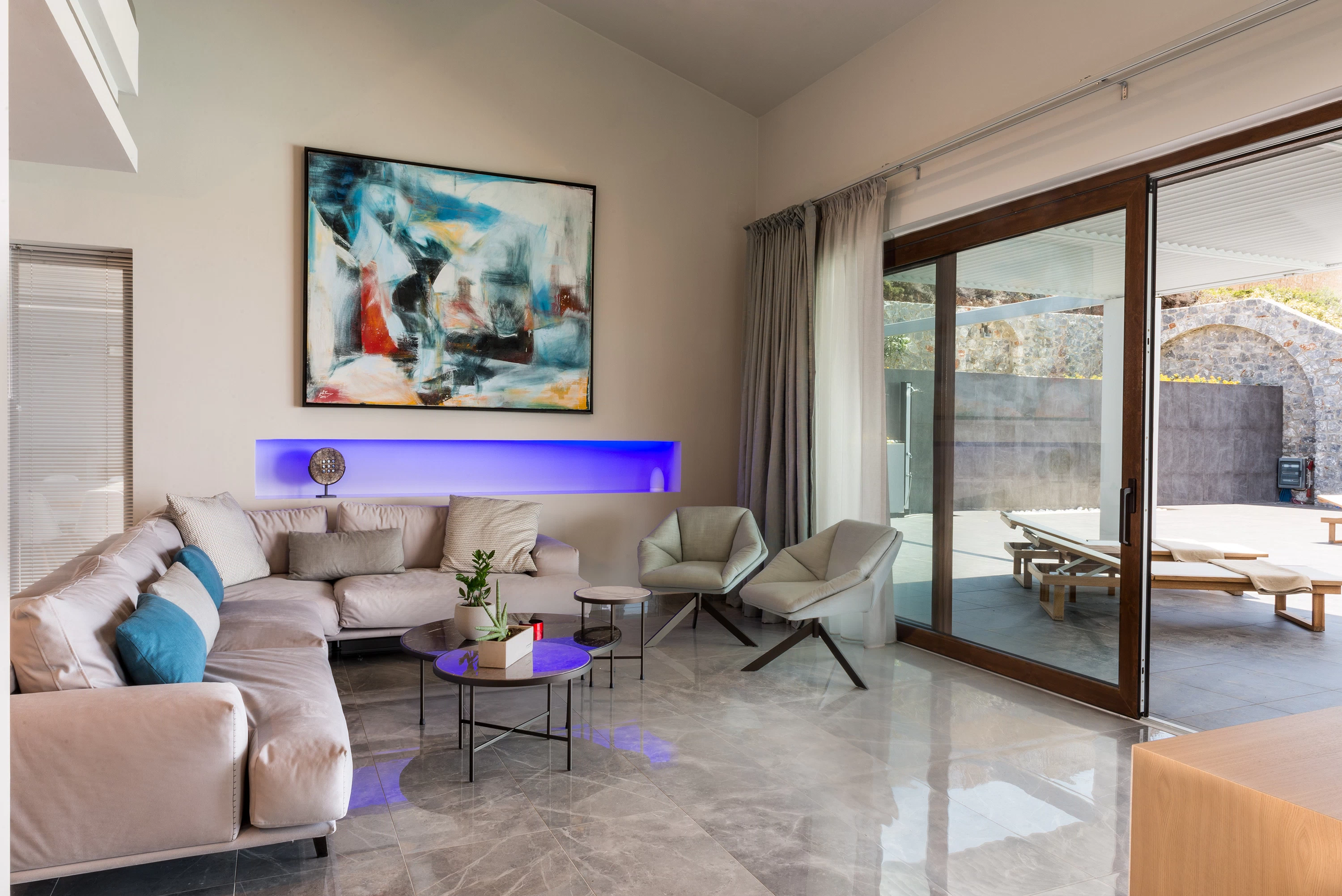 AtlasConcorde Villa Big Blue Grecia 005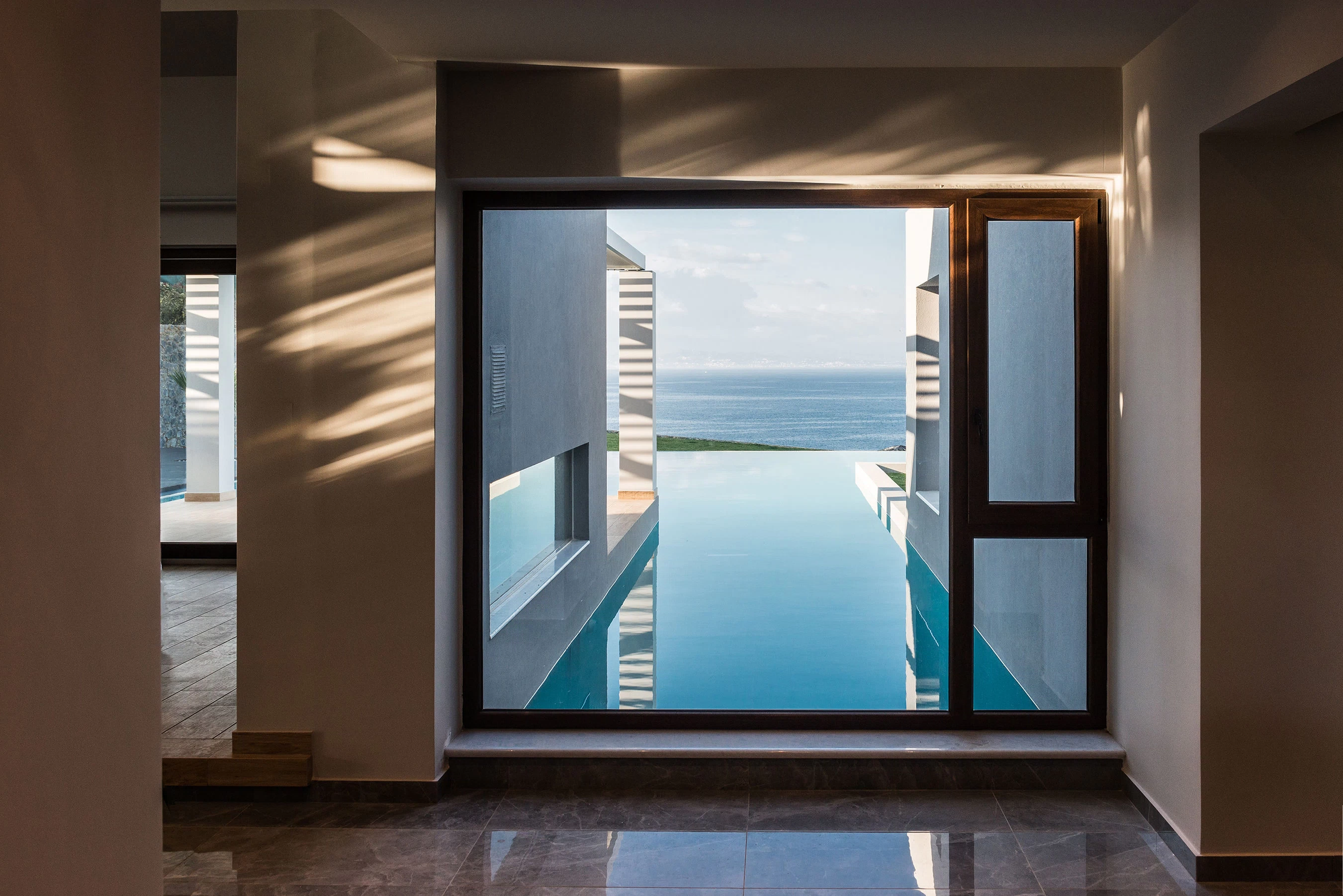 AtlasConcorde Villa Big Blue Grecia 008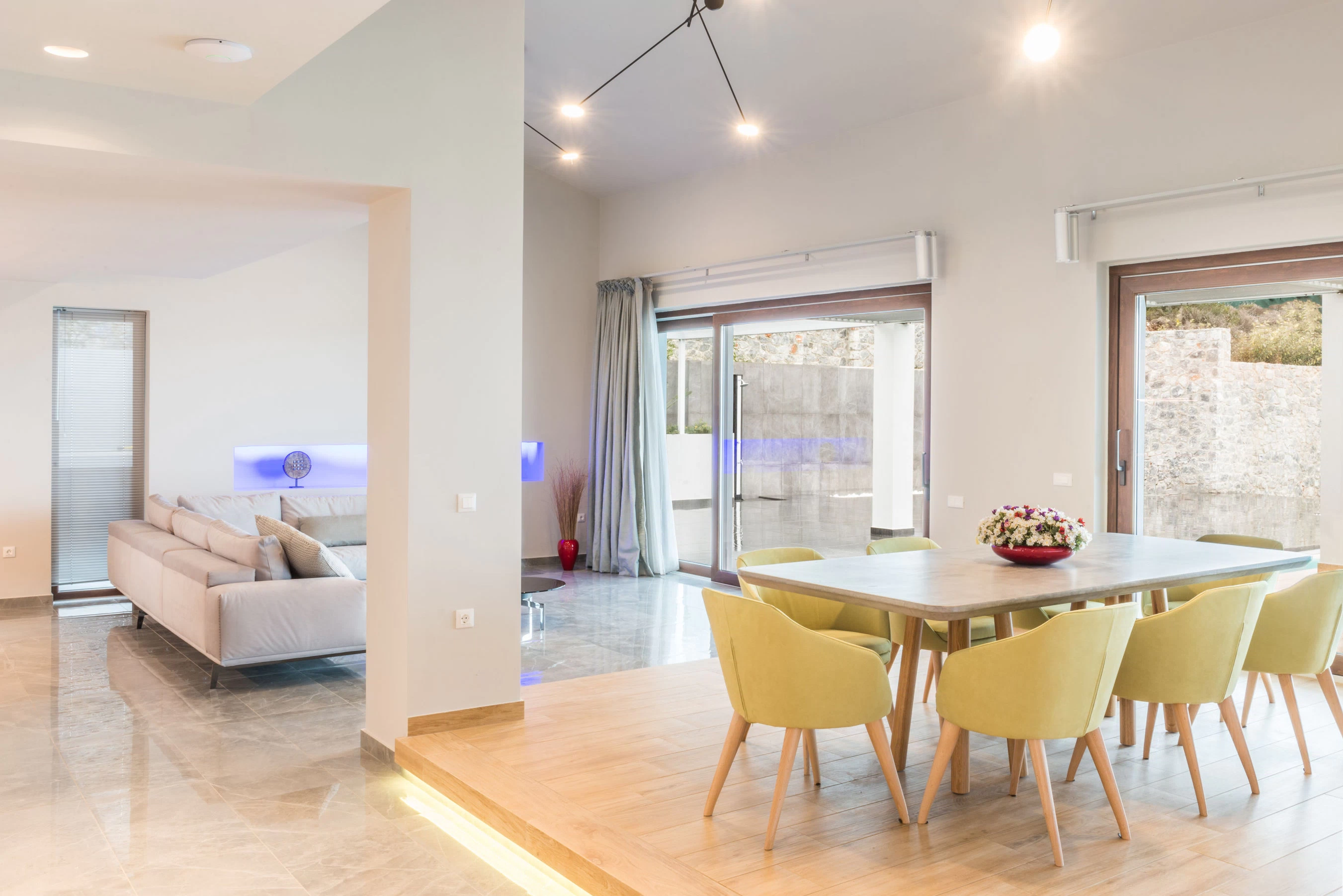 AtlasConcorde Villa Big Blue Grecia 010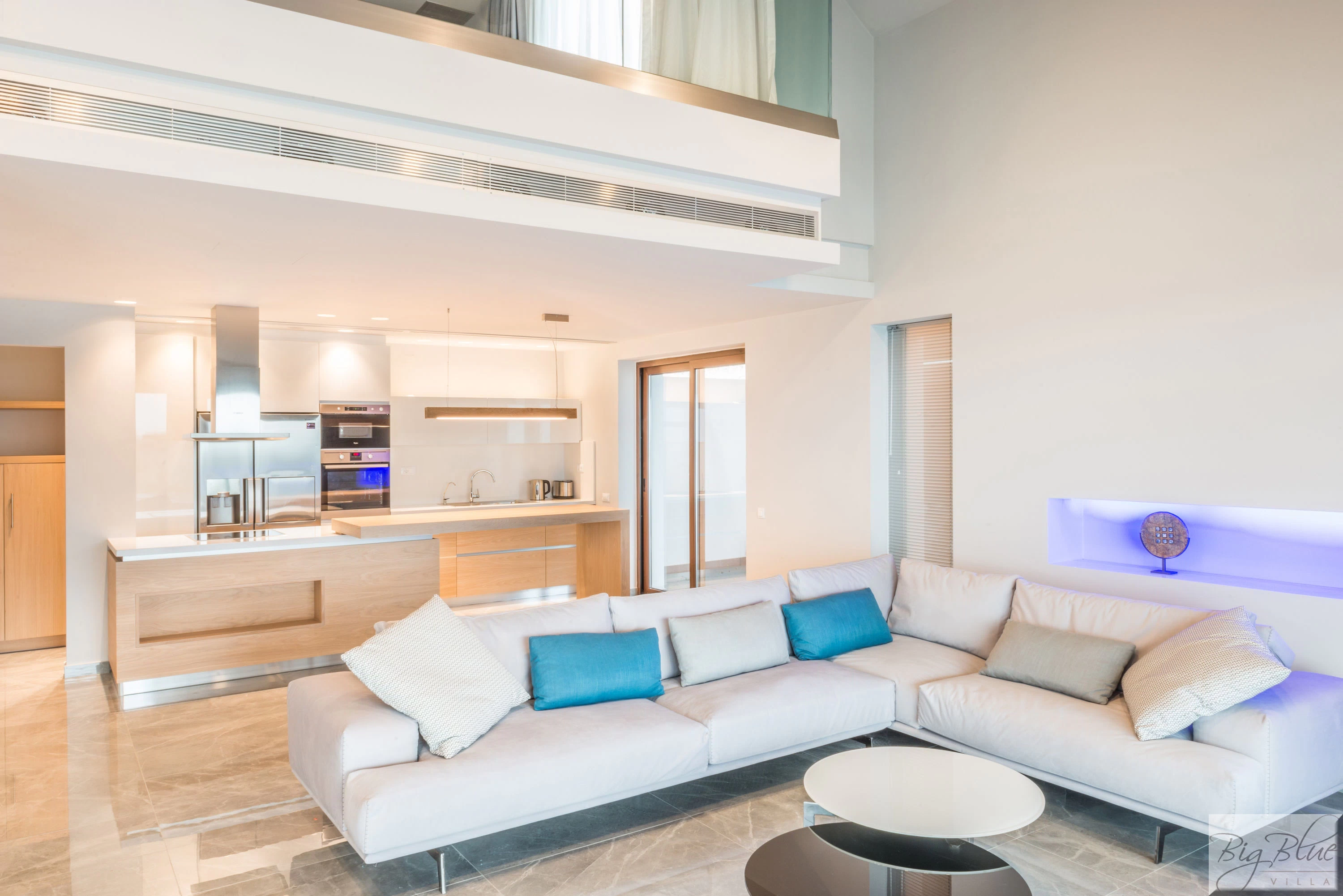 AtlasConcorde Villa Big Blue Grecia 013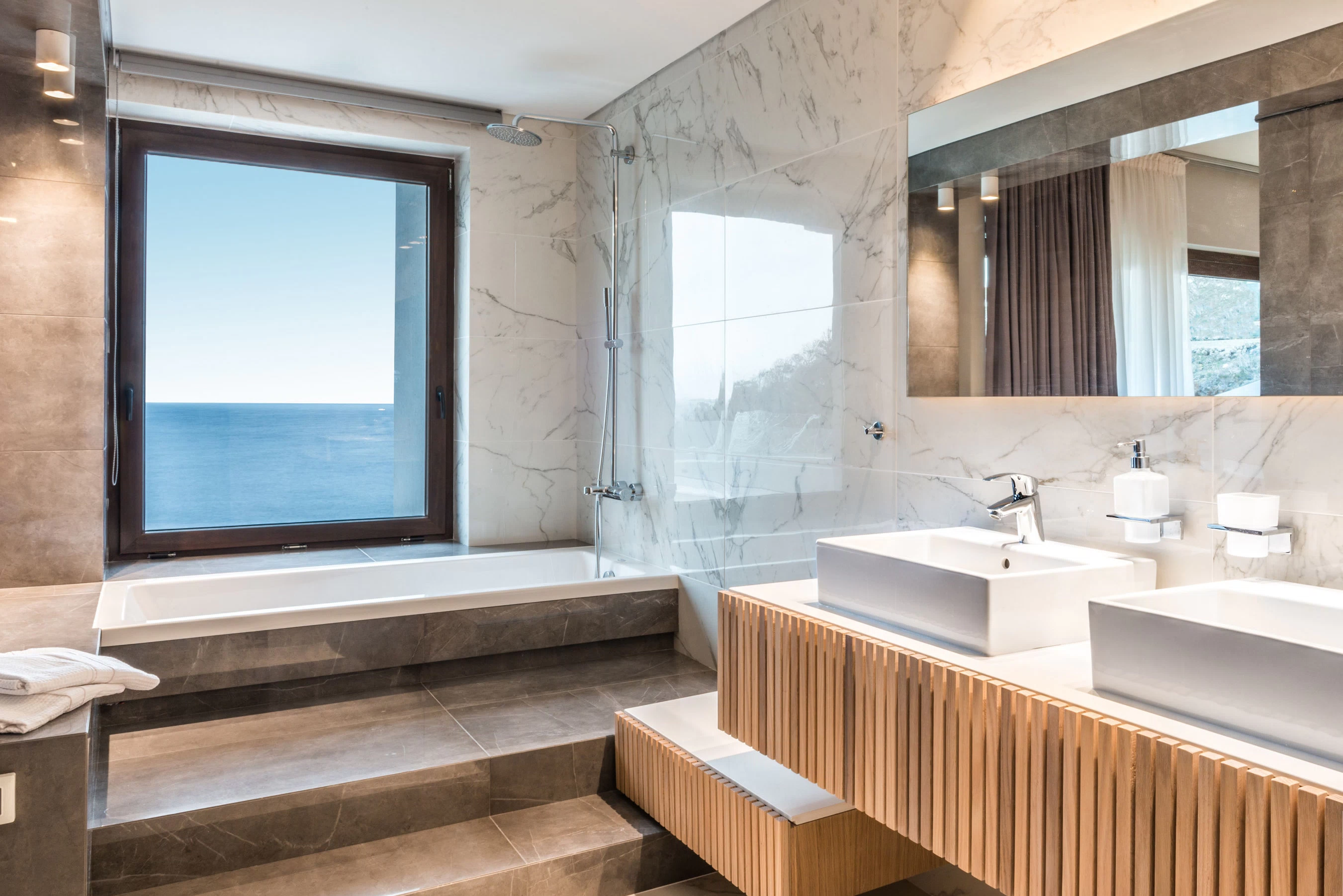 AtlasConcorde Villa Big Blue Grecia 016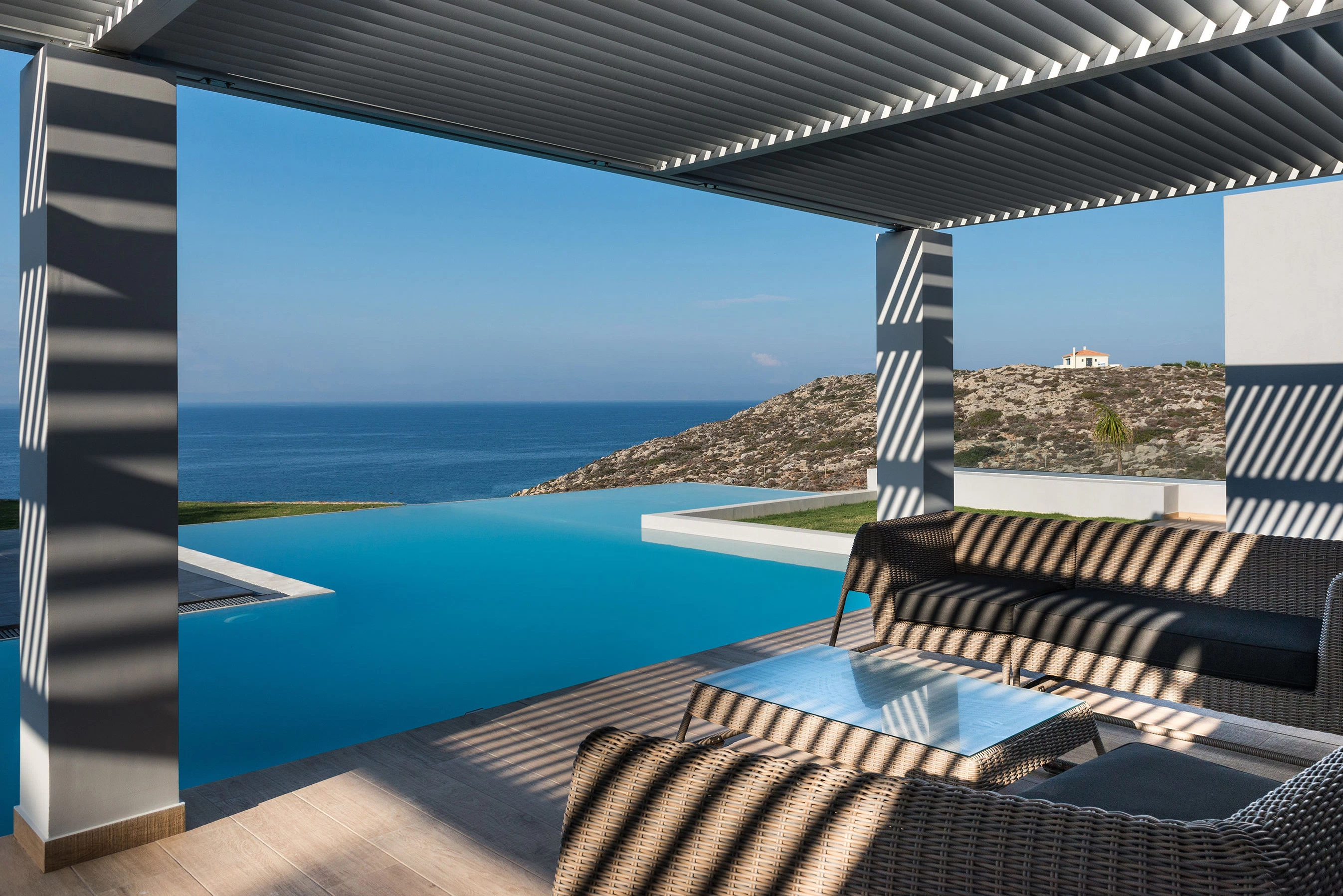 AtlasConcorde Villa Big Blue Grecia 018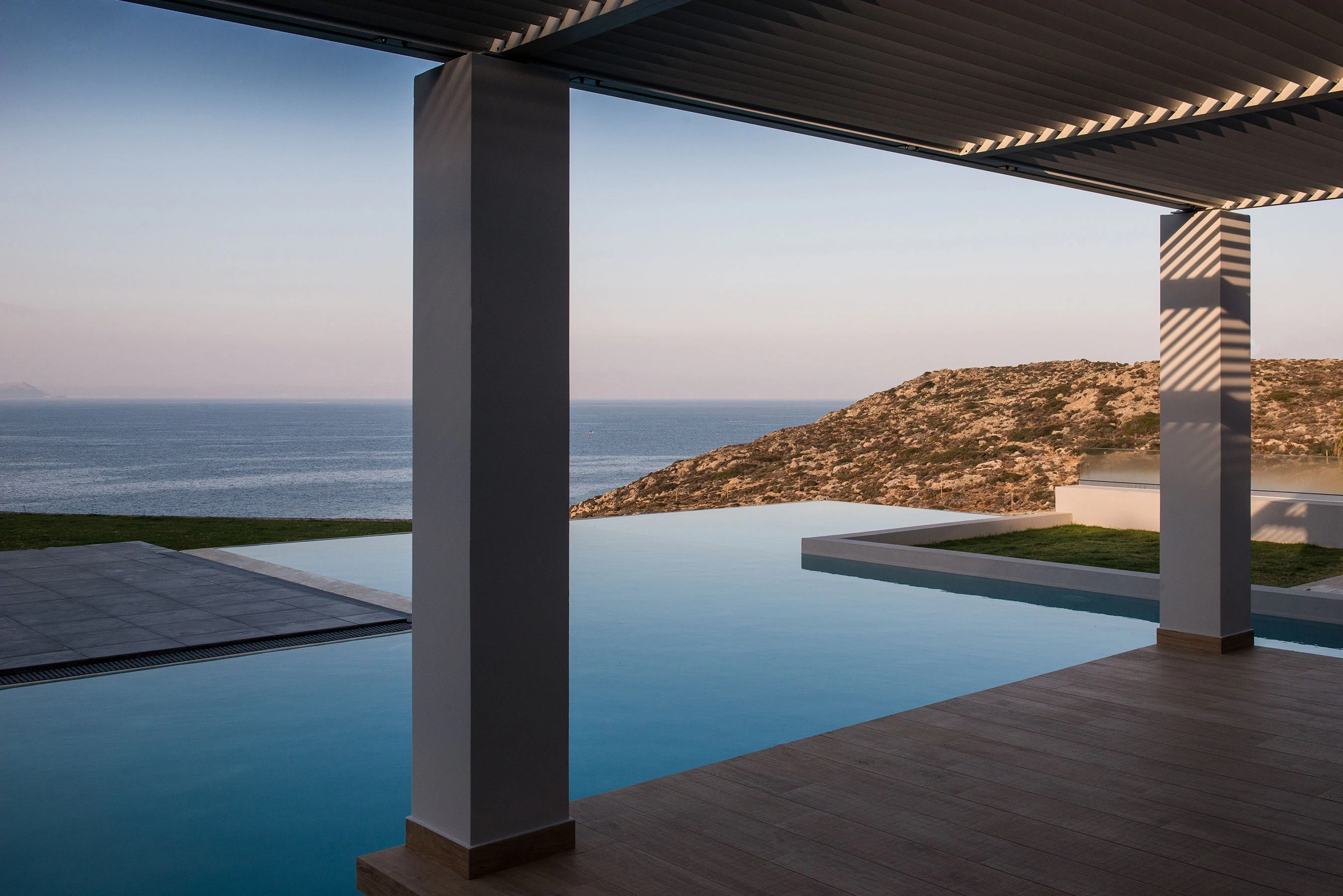 AtlasConcorde Villa Big Blue Grecia 020
Inside the project
The leading collections