All the benefits of white body ceramic wall tiles.
Thanks to their extraordinary technical characteristics and production method, white body wall tiles offer exceptional benefits in terms of healthiness, application and use, ease of cleaning, maintenance, and environmental sustainability, making them the safest solution for every type of interior wall in residential, commercial, and public architecture.
Ease of installation
Ceramic wall tiles are worked more easily than porcelain tiles and natural stone, allowing for considerable application versatility and the ability to customize any type of interior wall. Cuts, holes, and bevels are easily made, making the white body ceramic wall tiles easy to install anywhere.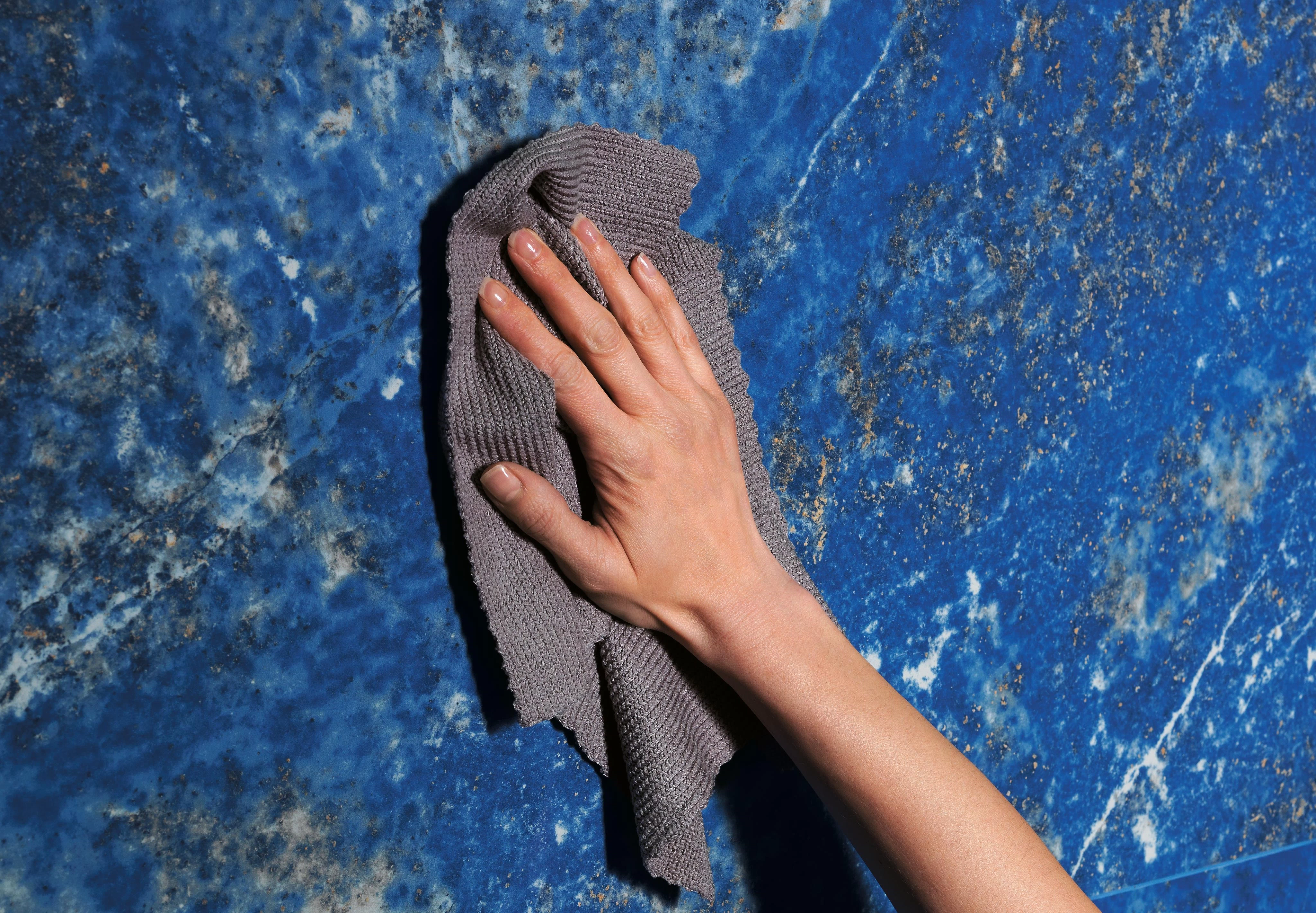 Easy to clean and durable without maintenance
White body ceramic wall tiles are easy to clean in any type of application. In most cases, a cloth dampened with warm water and a normal detergent is enough to restore their original appearance. Moreover, they maintain their original appearance without the need for special maintenance.
UV resistant
Firing permanently fixes the colored pigments contained in the ceramic glazes. This means that white body wall tiles don't fade or change color, even when exposed permanently to direct sunlight.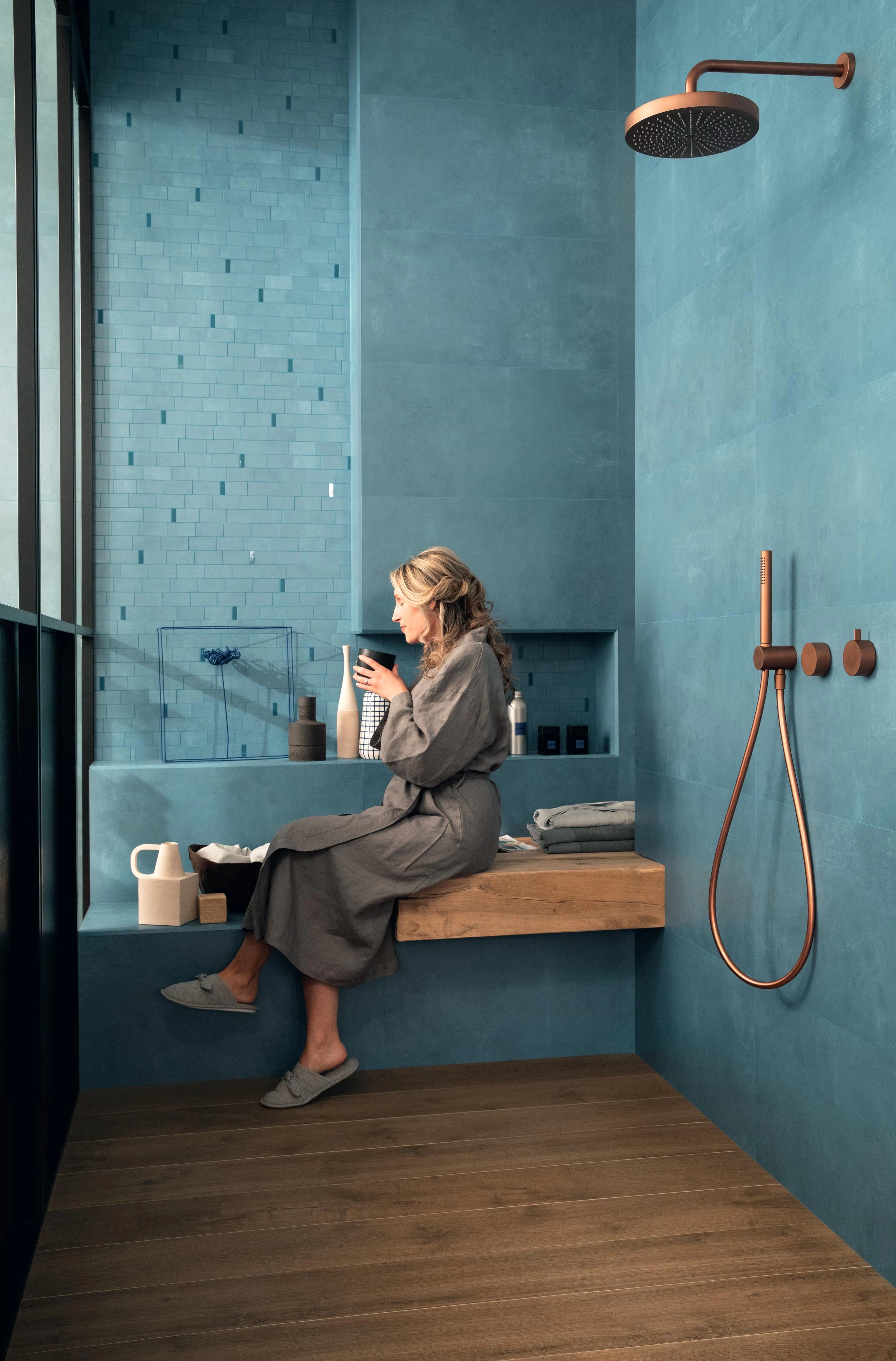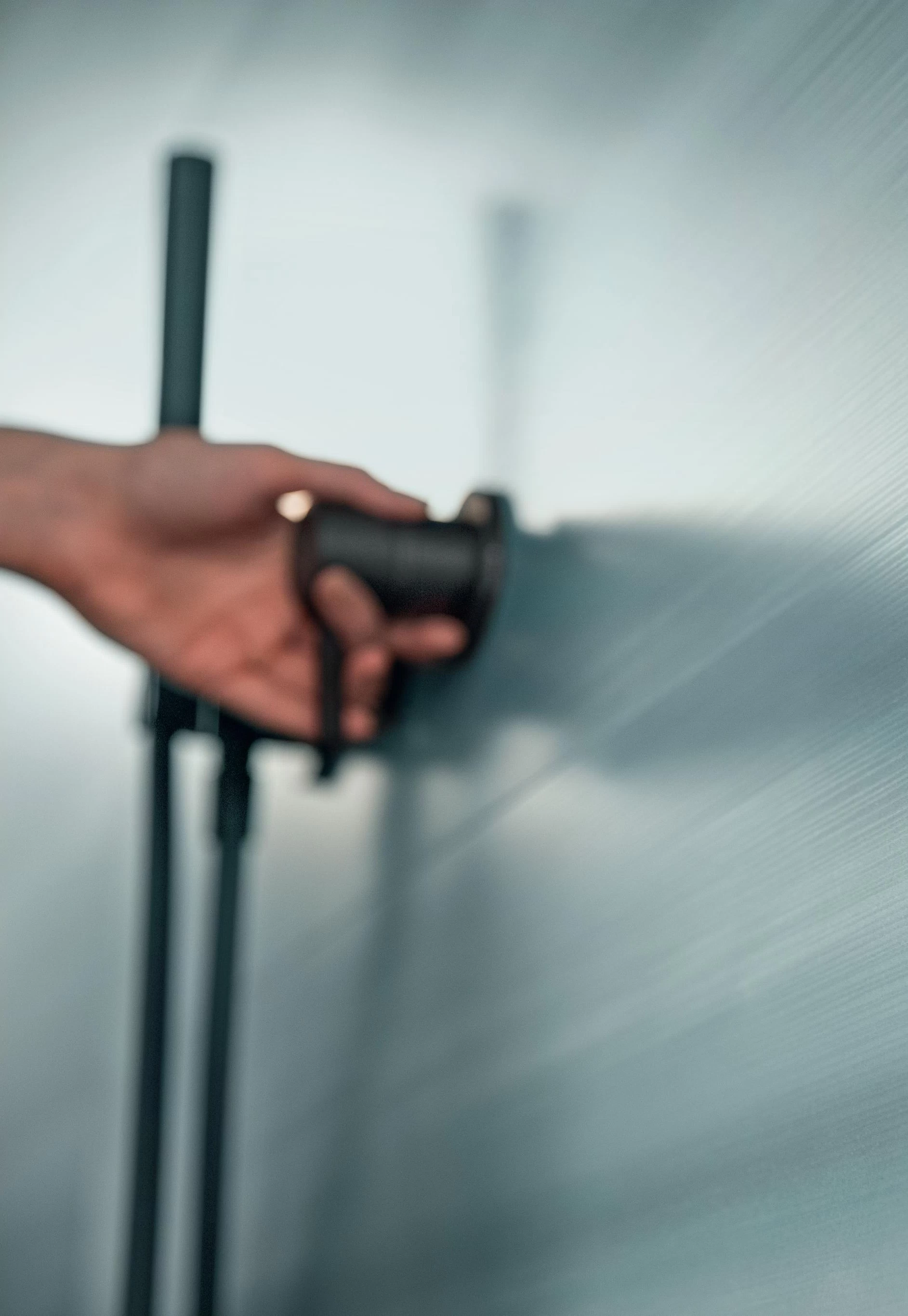 Waterproof
The surfaces of white body ceramic wall tiles are not porous, so they cannot be altered by water. This makes them optimal and safe for use in the kitchen, the bathroom, the shower, or on internal walls exposed to constant humidity.
Resistant to stains, chemicals, and acids
White body ceramic wall tiles, whether smooth or with textured surfaces, do not stain because they are protected by high quality glazes. This makes them impenetrable to commonly used liquids like oil, wine and coffee in the kitchen, or creams, perfumes, enamels, and solvents in the bathroom.
Thanks to the high quality of their surface glazes, even the most aggressive chemical detergents like bleach or ammonia cannot damage or stain the white body wall tiles. Moreover, they resist the most common acids such as vinegar, lemon juice, cola (orthophosphoric acid), and hydrochloric acid, which leave no traces even after prolonged contact with the surface.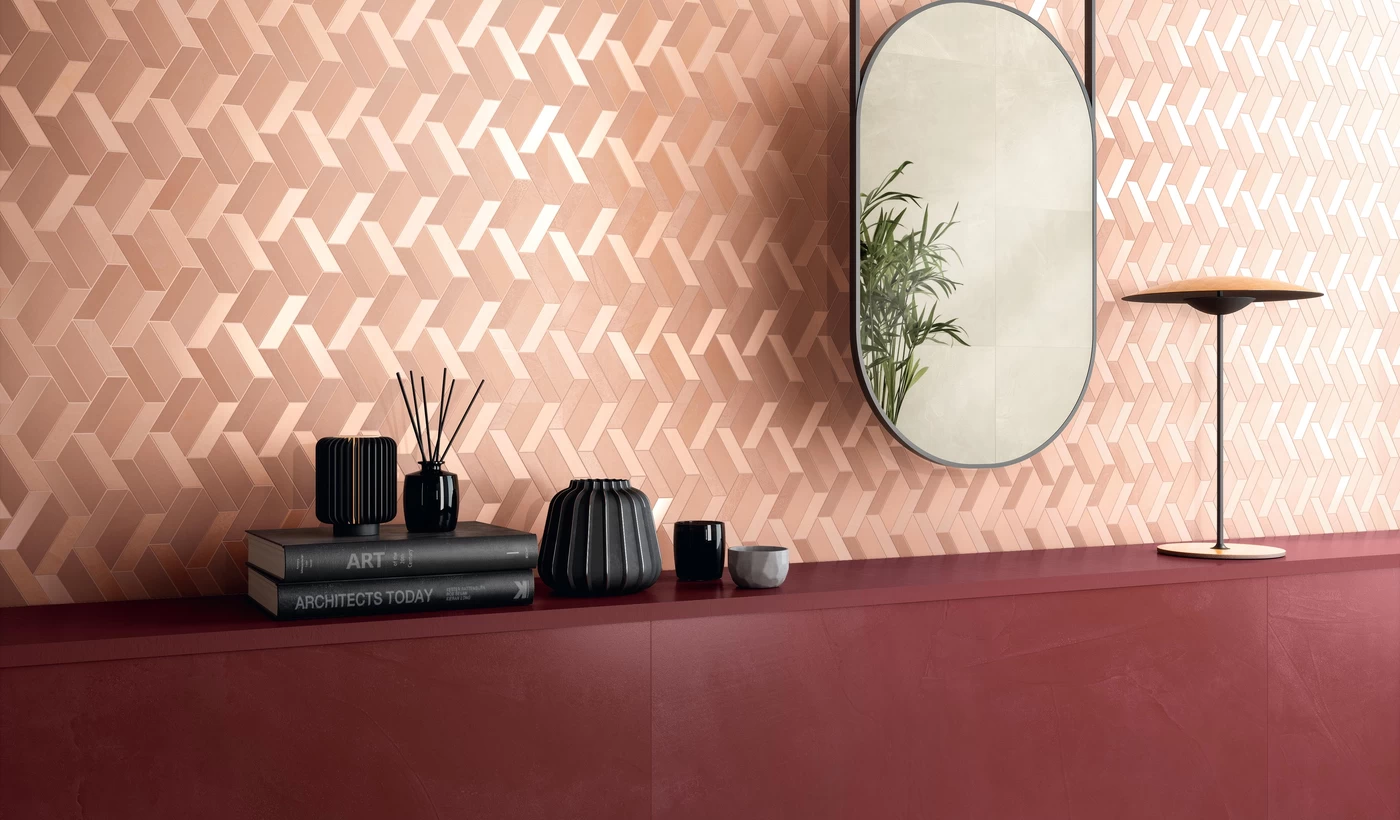 Safe beauty
The high quality of the raw materials and the firing at 1,000°C render white body wall tiles an aesthetic choice of superior style and elegance, but also an absolutely safe material for every type of application on internal walls of bathrooms, kitchens, living rooms, public spaces, and offices thanks to their absolute resistance to fire and the healthy nature of the surface, which doesn't retain any dust or foster the growth of molds or bacteria.
Higiénico y sin sustancias tóxicas
White body ceramic tiles are among the healthiest and most hygienic building materials as they are completely free of toxic organic substances like volatile organic compounds (VOCs), formaldehyde, PVC and other petroleum derivatives. Besides being completely odorless, their natural inert nature makes them hypoallergenic as they don't promote the accumulation of dust, bacteria, or molds that are harmful to health.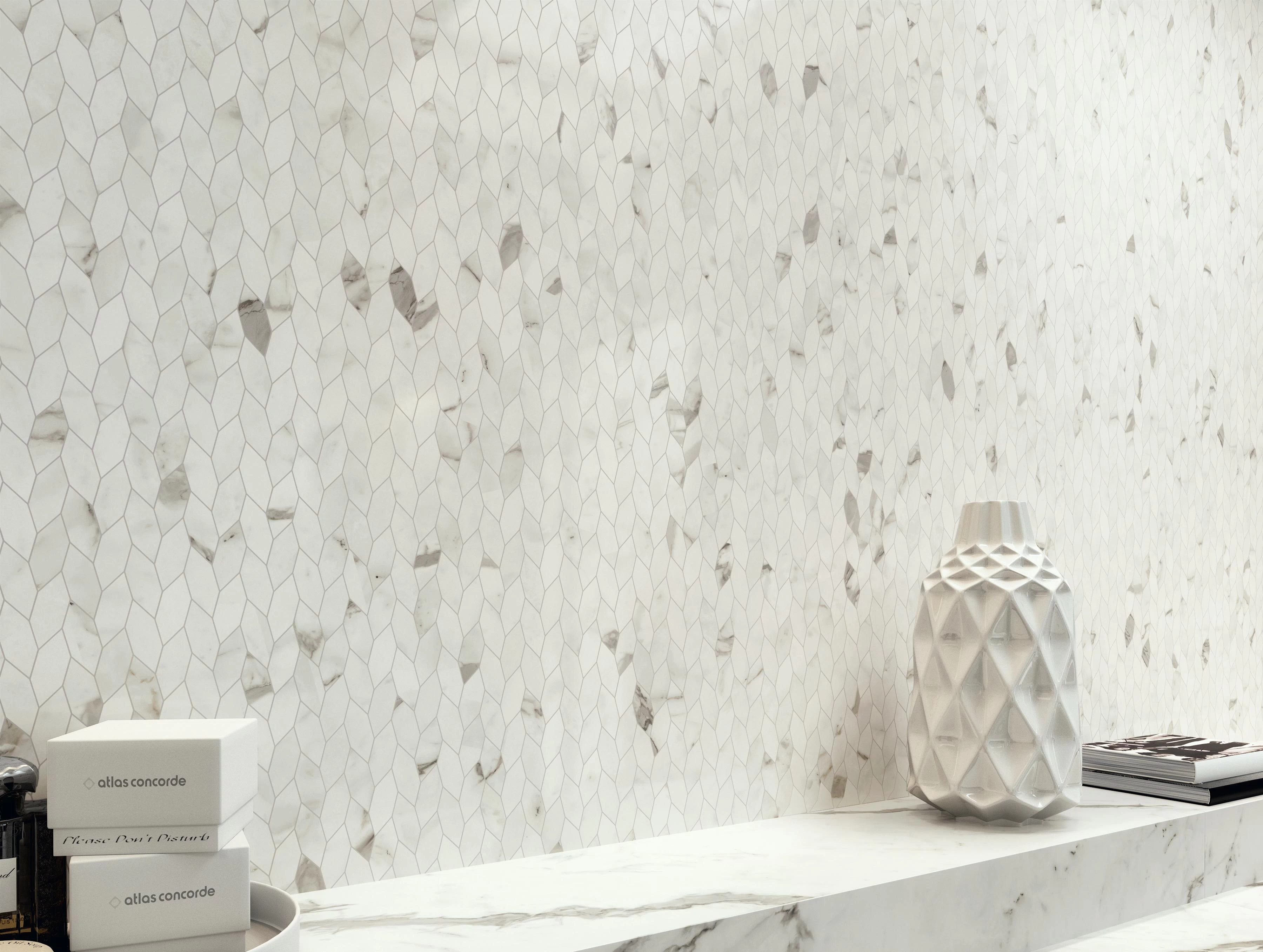 A sustainable choice
Sustainable and produced with efficient energy and water systems, white body wall tiles are the most ecological option for those who want to minimize their impact on the environment, both thanks to the long life of the product and its zero-waste production method that uses natural and reusable materials.