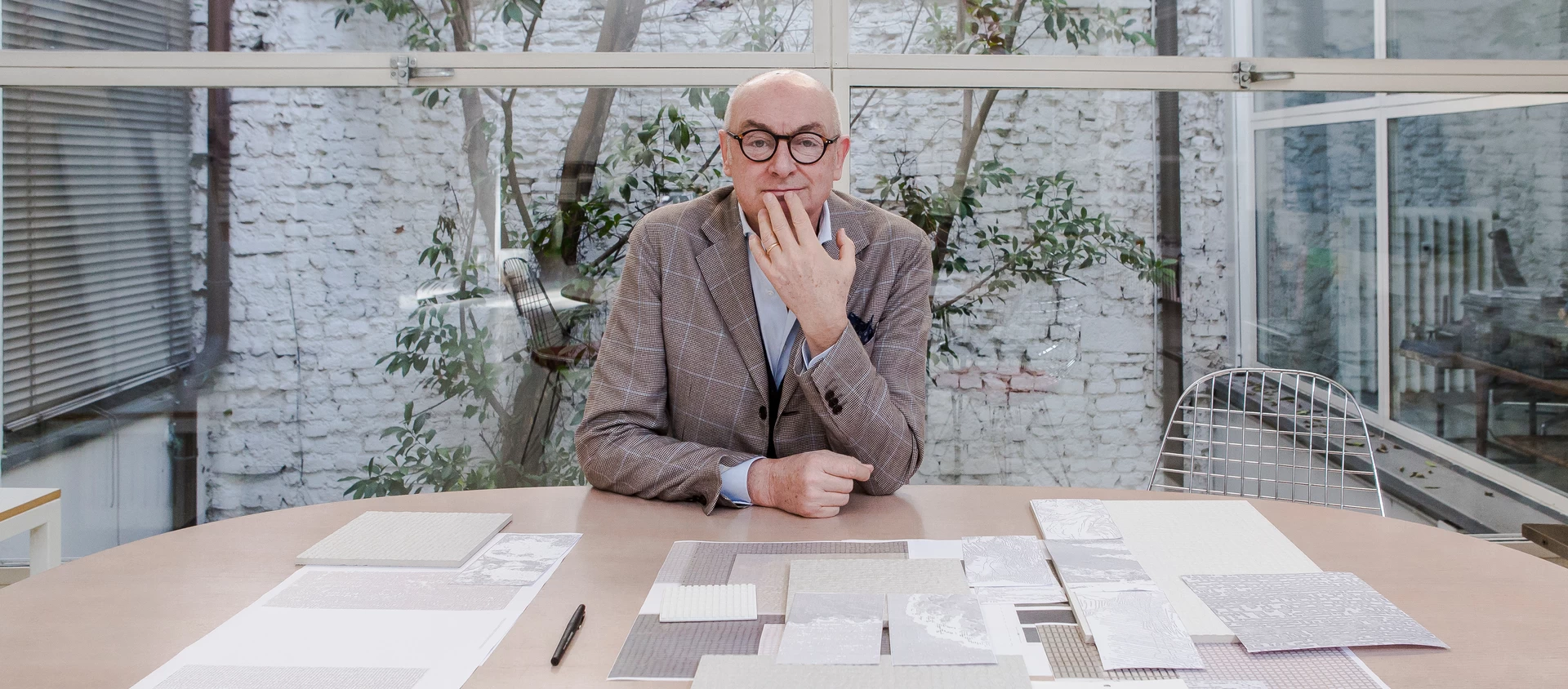 Piero Lissoni
for Atlas Concorde
3D Sign - 3D Squares
3D Sign and 3D Squares: Piero Lissoni for Atlas Concorde
To develop 3D Wall Carve, Atlas Concorde chose to consolidate its partnership with Piero Lissoni. The Italian designer came up with two capsule products, faithful to the collection's artisanal inspiration and reflecting the latest interior design trends.
From the art world to contemporary innovation
"When we started working on the new project we started from an ancient world, we started from sixteenth-century engravings, we started from art."
Piero Lissoni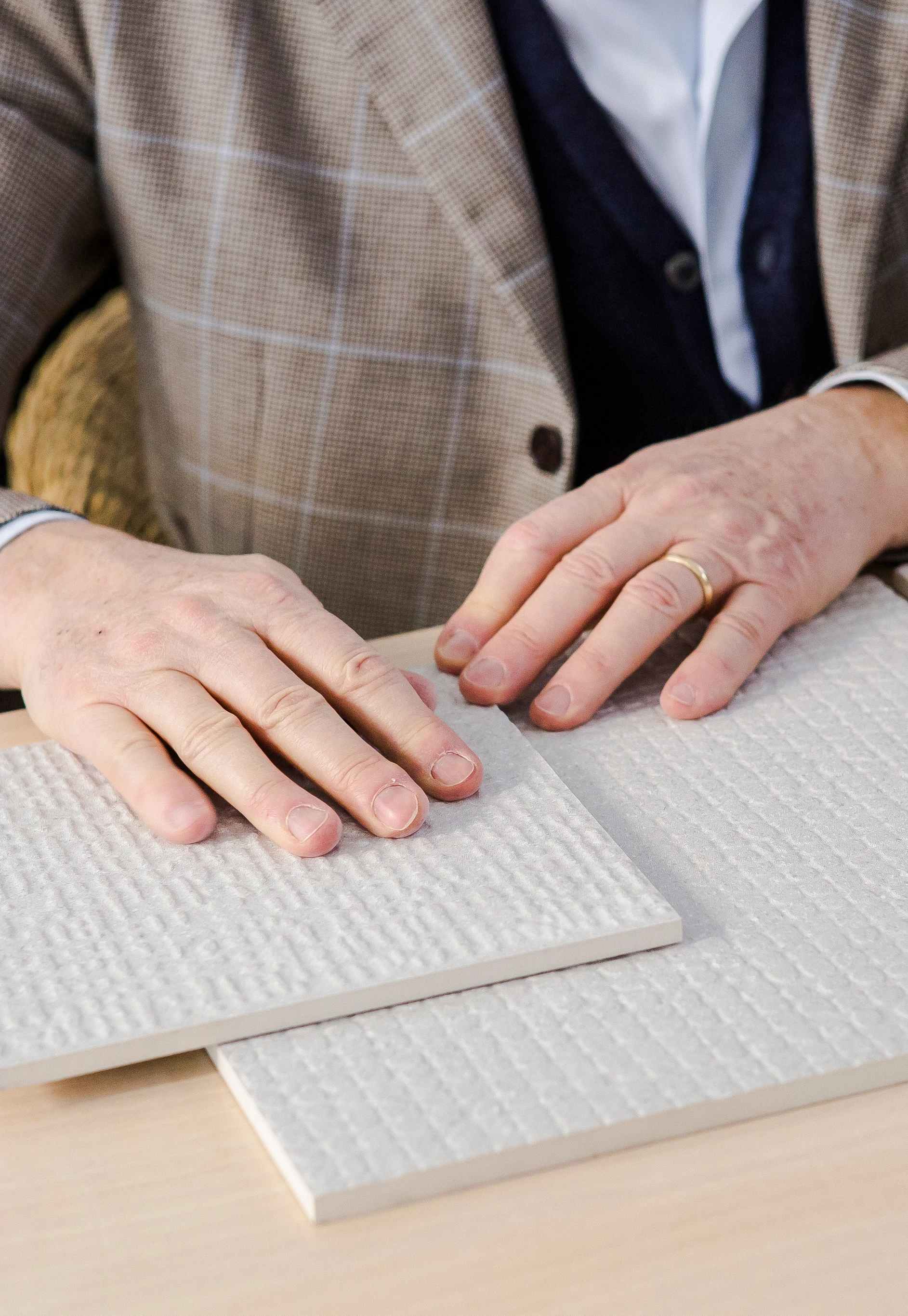 3D Sign and 3D Squares transfer the traces of mosaics, graffiti, and ancient engravings on stone to ceramic surfaces. These two projects, the result of careful research and an advanced industrial process, reveal an intrinsic sensitivity that only the hand of the craftsman is able to convey.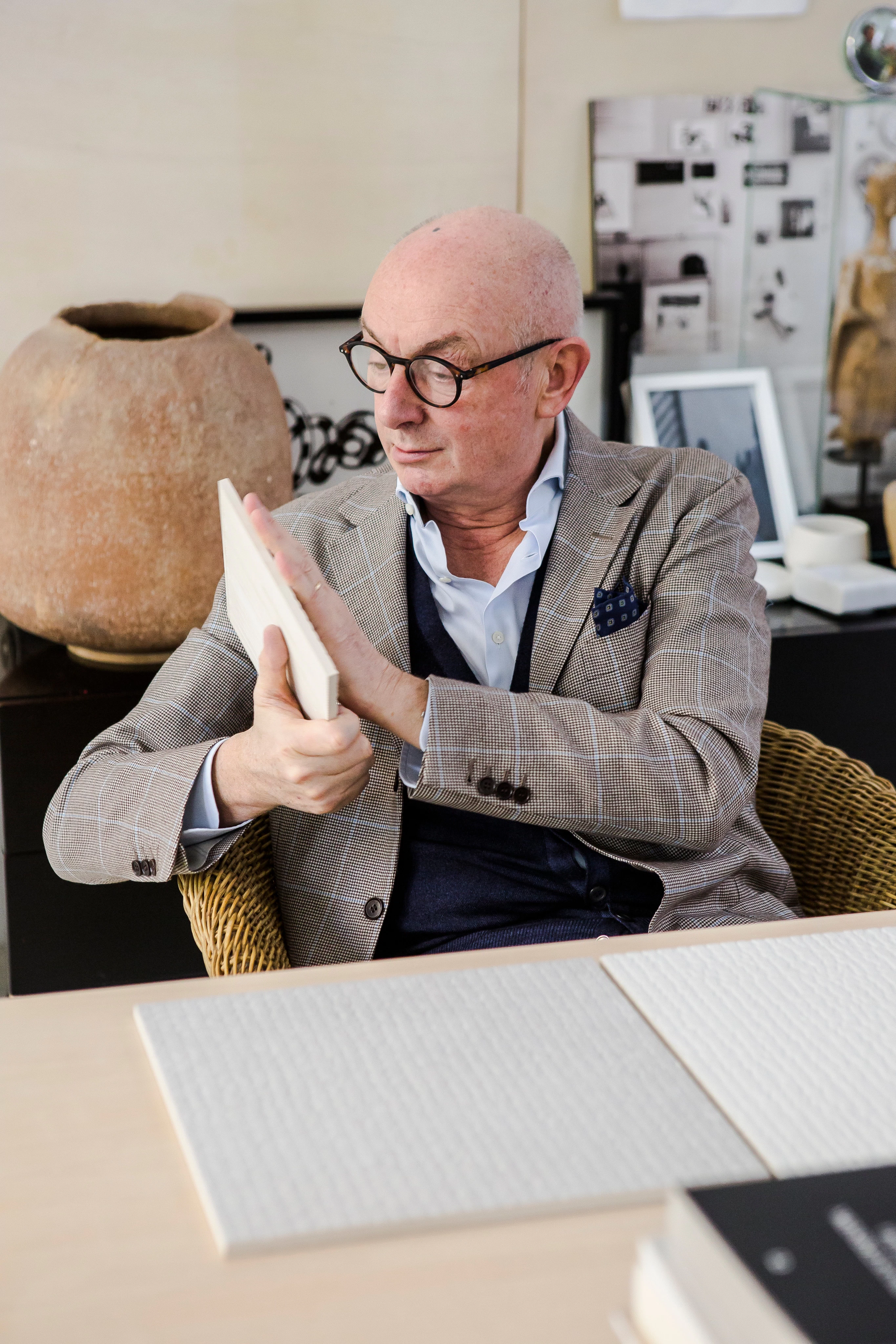 Vibrations of light
"I always look for a surface that interferes with the light. I like the idea of this vibration, I like the idea of interrupting the light, of basically building lines of shadows and then going back and talking with light."
Piero Lissoni
The
3D wall tiles
designed by Piero Lissoni were created with the intention of interacting with light and shadows. The dramatic movement of the surface and the vibrations of the bas-reliefs reflect a continuously shifting interplay of light and dark.
Infinite design perspectives
"I can imagine 3D Squares and 3D Sign in so many different settings: at home, but also in more public spaces, and why not also in places with a lot of traffic, like hotels, bars, and restaurants."
Piero Lissoni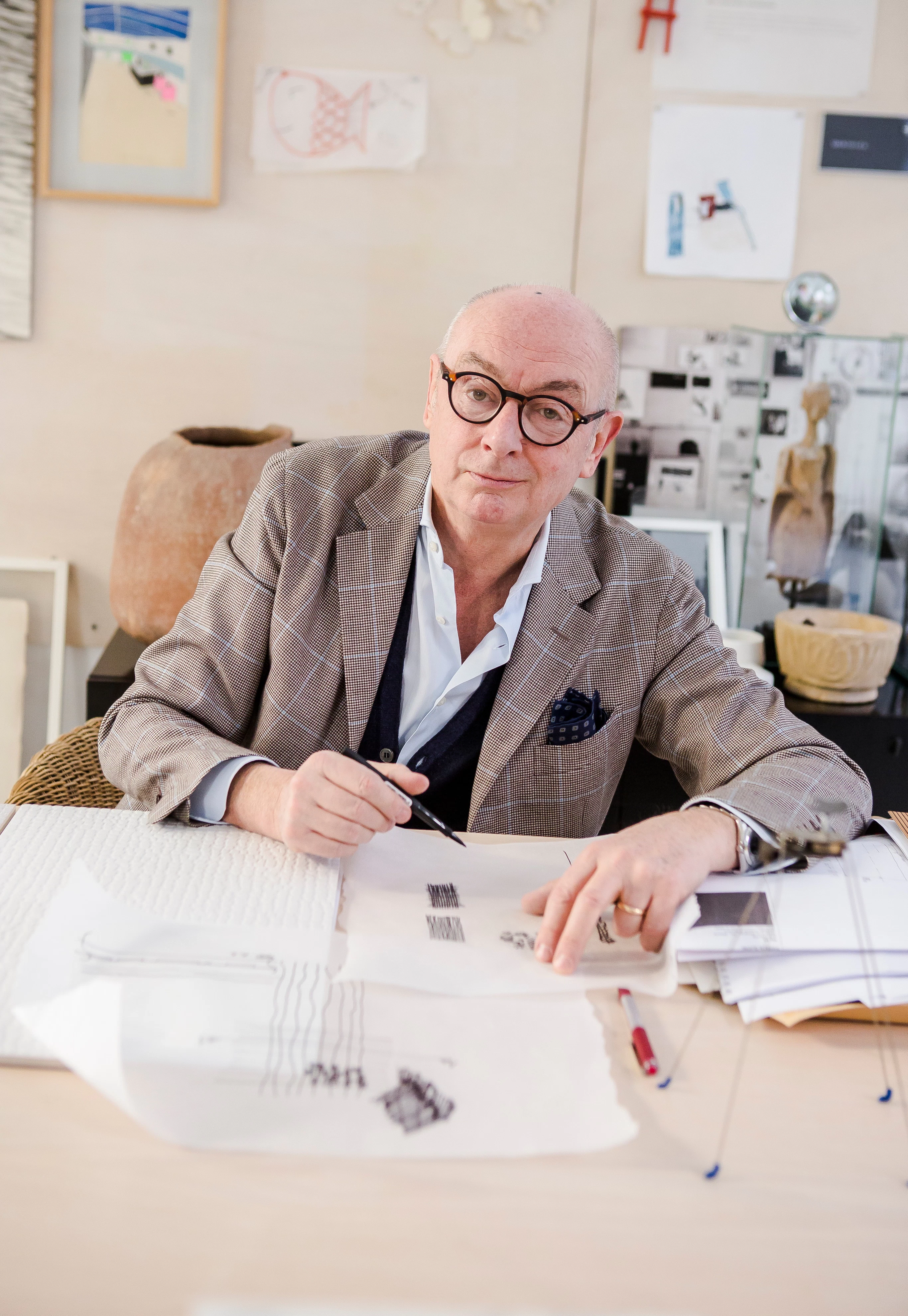 For residential projects, shopping areas, public spaces and spaces dedicated to hospitality, Atlas Concorde's three-dimensional white wall tiles lend themselves to endless applications, allowing you to take advantage of a furnishing solution with a strong esthetic impact and multiple practical advantages of use in any context.
We are nearby. Visit the store.
Go the sales outlet section and find your nearest Atlas Concorde dealer.