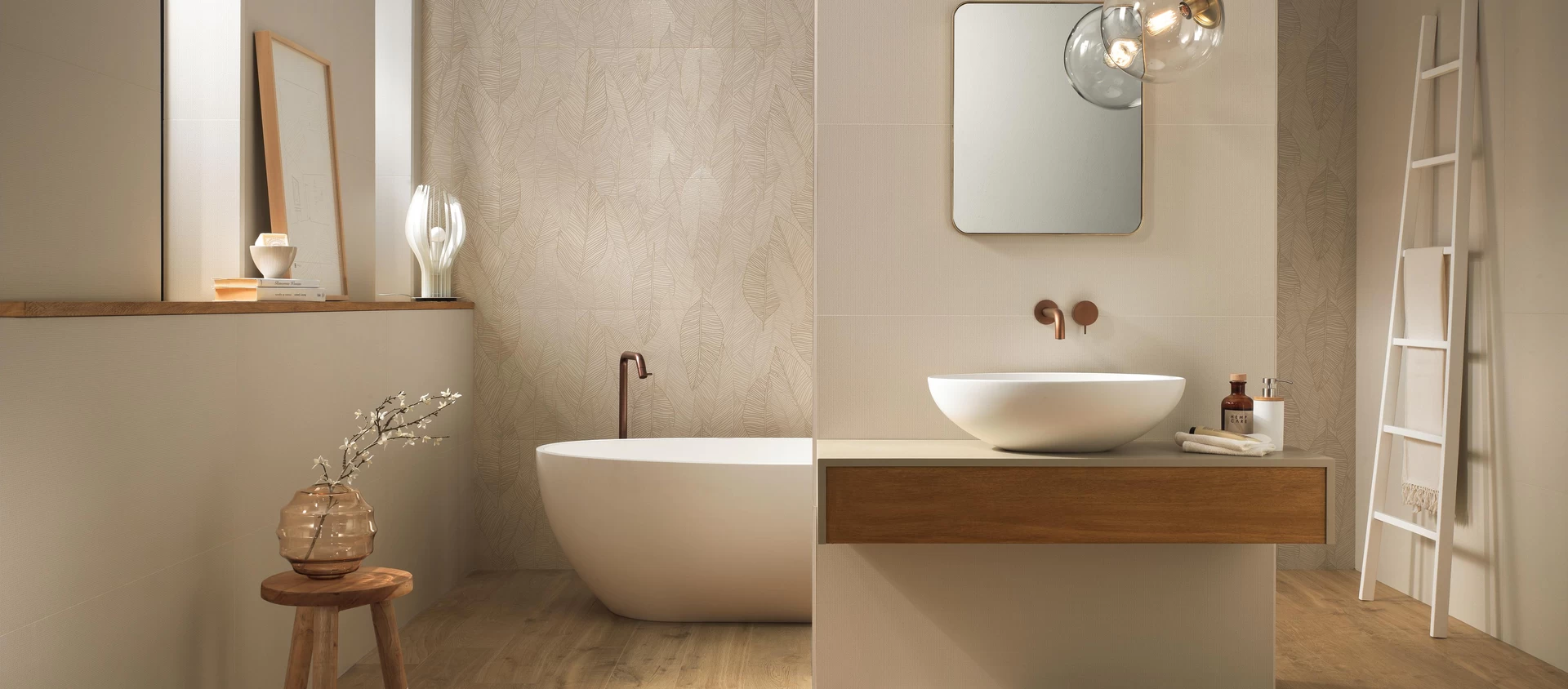 Aplomb
Casual style for confidence
Neutral decor skin
Aplomb is a collection of decorative wall tiles for interiors designed for elegant, modern and contemporary environments. Thanks to their strong yet discreet personality, these decorated wall tiles create pleasant atmospheres with relaxed, calming tones.
New elegant patterns
Aplomb features delicately shiny tone-on-tone patterns that emerge from the smooth surface with evocative three-dimensional relief effects. The soft, delicate colors and light textures were developed for those looking for sophisticated, modern and balanced solutions for decorative wall tiles for interiors.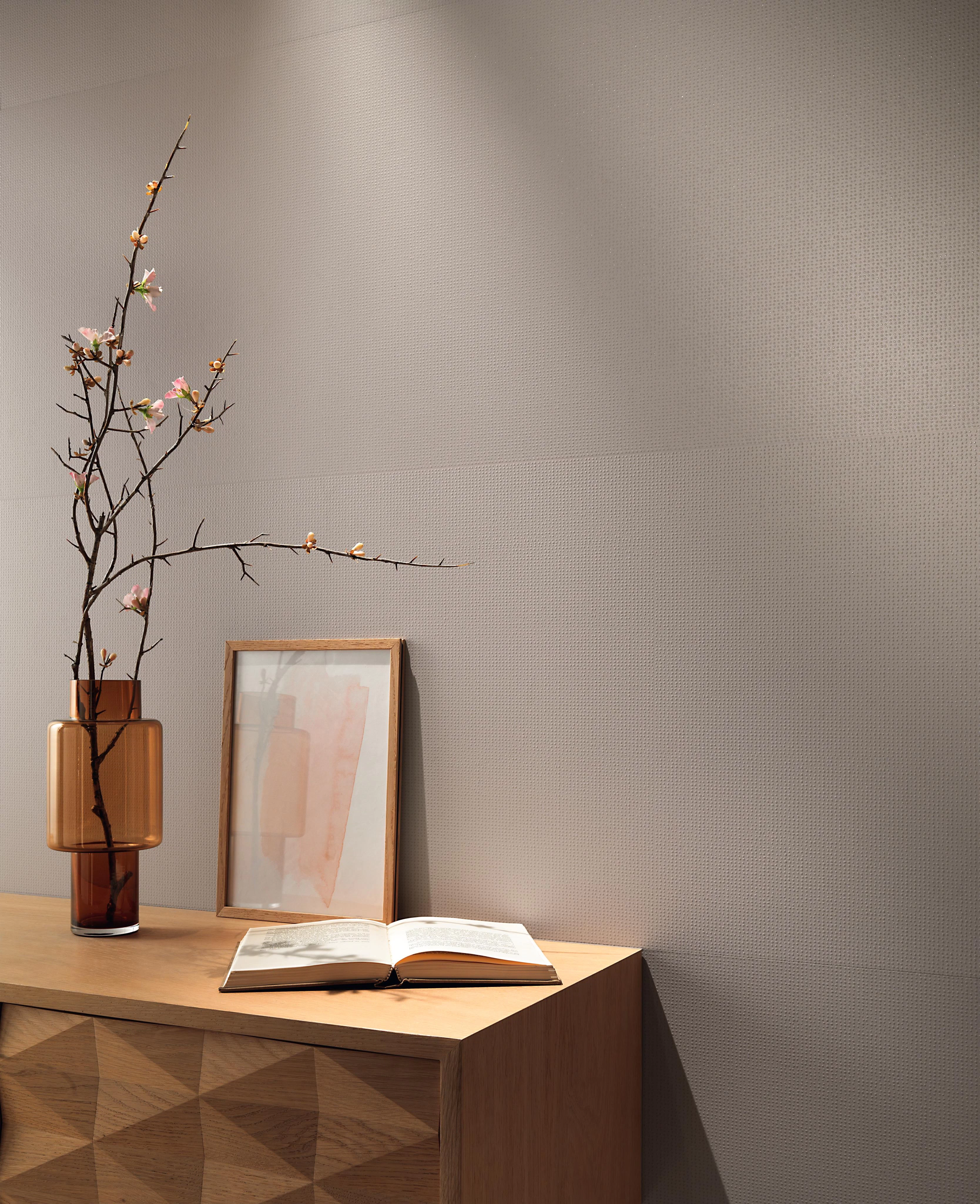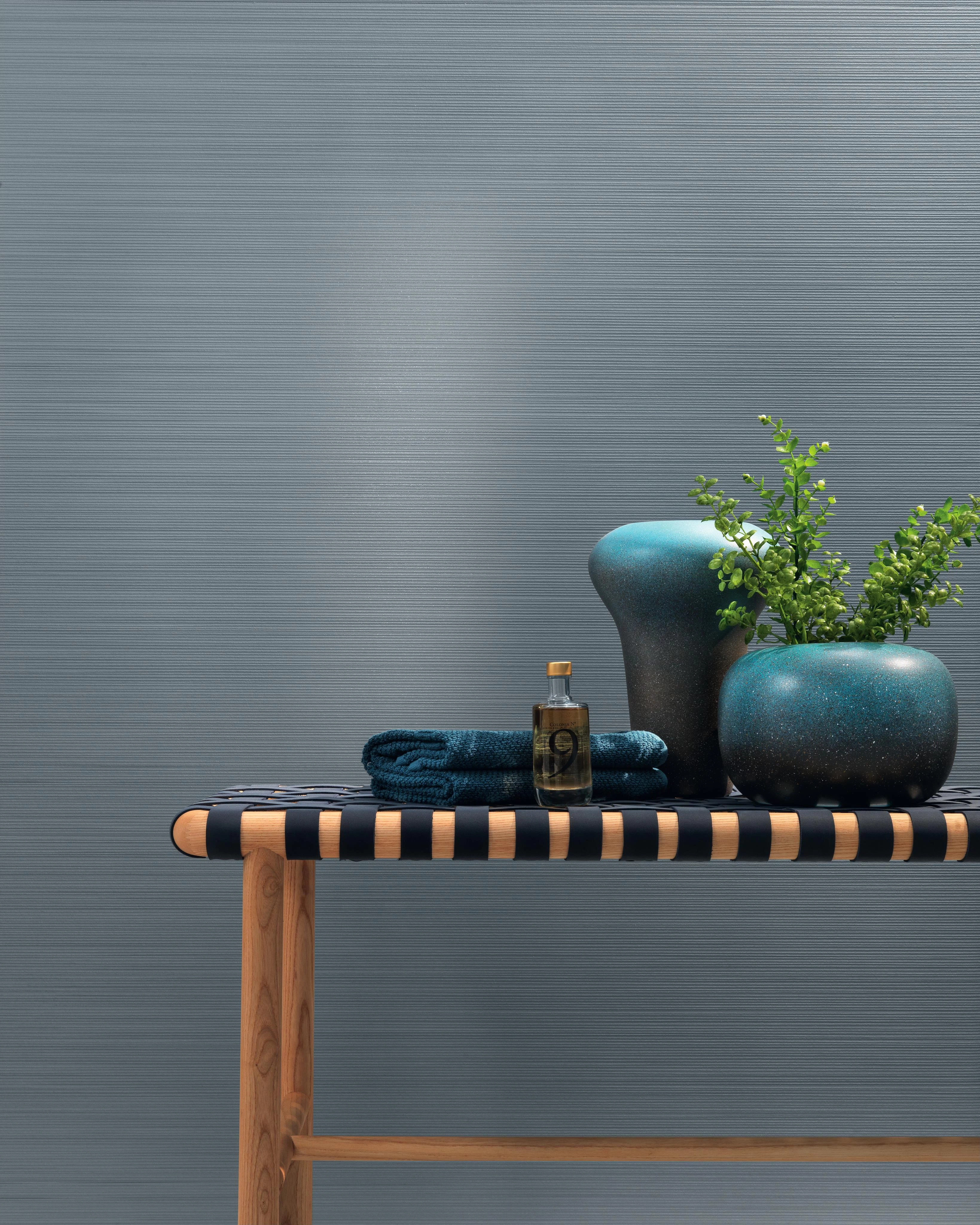 Sophisticated, contemporary figurative language
The collection features two textures: Minidots and Stripes, further enhanced by the choice of the 50x120 cm format. Five delicate, powdery colors animate the textures: White, Cream, Canvas, Lichen, and Denim.
The range of decorative tiles features floral motifs (Leaf, Leaf Lux, Canvas Flora) and abstract motifs (White Mesh, Fabric Light, Fabric Dark), sophisticated and imaginative looks that make it possible to create a wide variety of solutions in spaces with a modern, contemporary style. Finally, three different mosaics expand the collection with original details: Mosaico Triangle, Mosaico Arc, and Mosaico Net.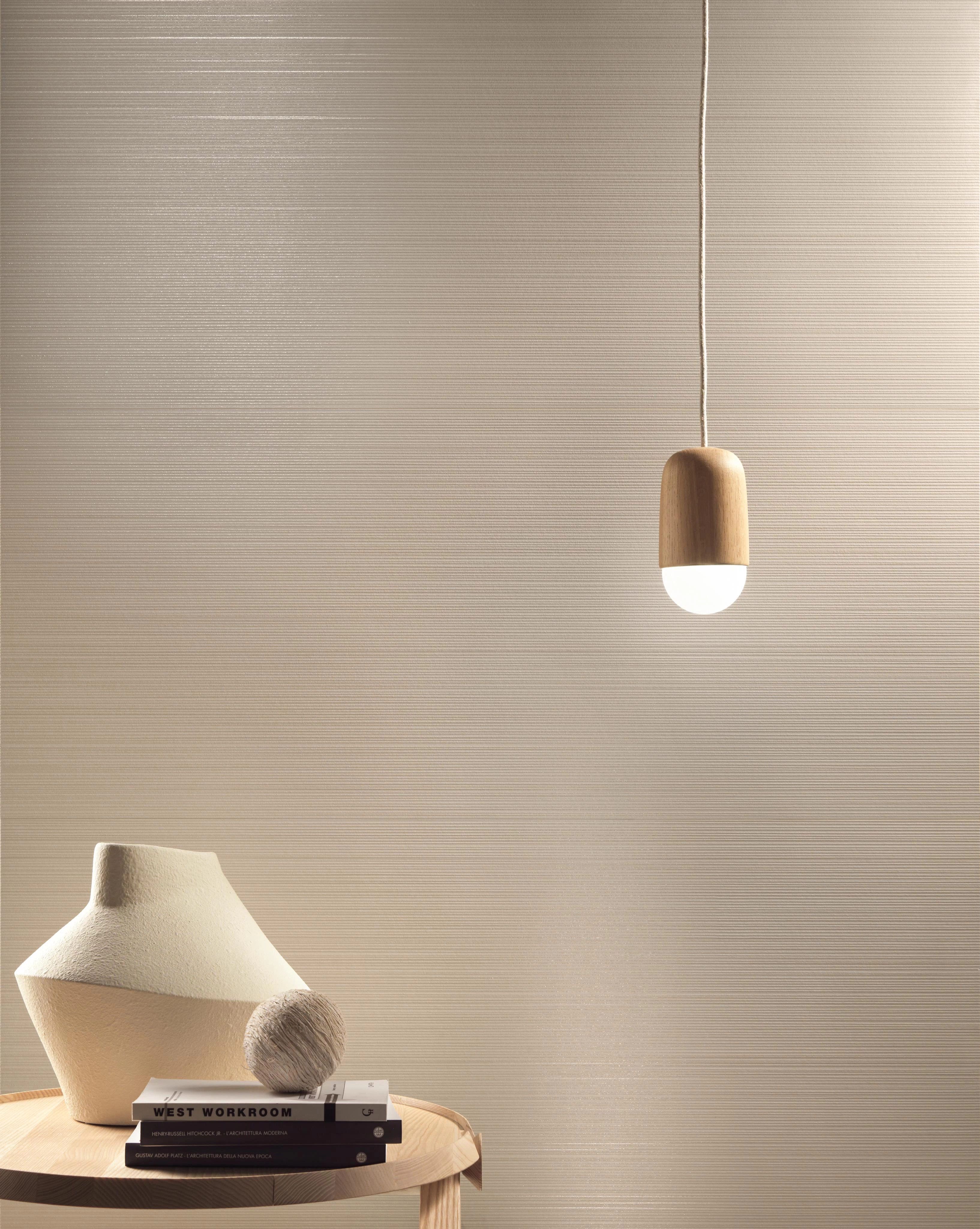 Soft textures
Minidots and Stripes are made with a delicately shiny material that brings out the fine dots and thin lines from the matte, impalpable background surface. The two textures – almost imperceptible at a distance – come to life with unexpected flashes when the light strikes the surface. The slight three-dimensionality of the material makes the Minidots surface pleasantly soft to the touch. The vibrant alternating embossed lines are amplified by delicate chiaroscuro shading that emerge from the background of Stripes. The dimensions – 50x120 cm – conveys esprit and proportion and makes it modular to most porcelain floor tiles in the Atlas Concorde range.
Bathrooms, kitchens, and commercial spaces
With its soft, soothing colors, Aplomb is the ideal wall tile for cozy, bright interiors. Designed primarily for the bathroom, it's also perfect for kitchens, shops, and commercial spaces in general.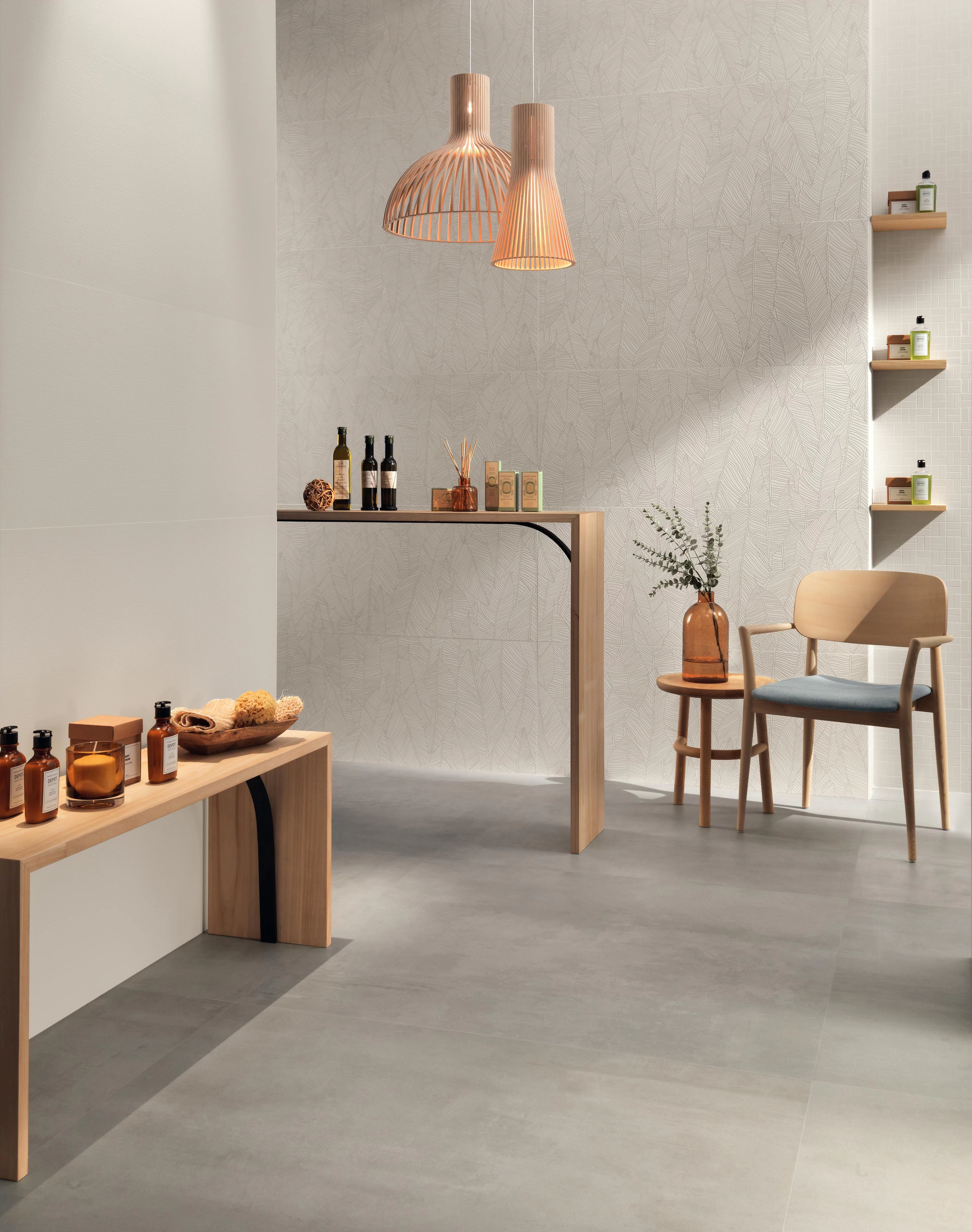 Delicate brilliance of the materials
Thanks to the delicately shiny embossed material they are made of, the Minidots and Stripes appear opaque when viewed from the front and shiny from the side, when the light touches the surface. The light relief creates an earthy impression that is perceptible to the touch with a soft, pleasant effect.
We are nearby. Visit the store.
Go the sales outlet section and find your nearest Atlas Concorde dealer.