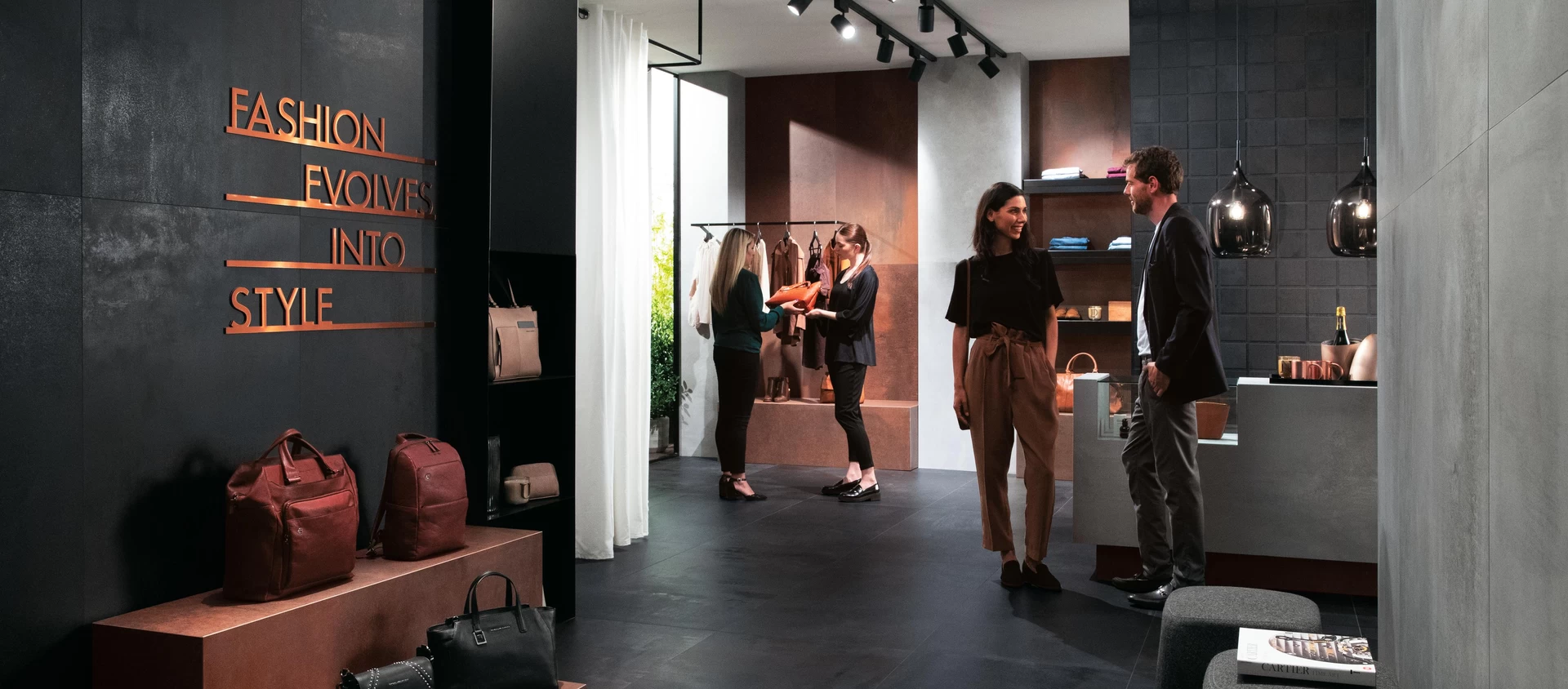 Blaze
THE UNUSUAL COLOURS OF THE METAL LOOK
Metal masterpiece
Blaze recreates the beauty of oxidized metal in the best Atlas Concorde porcelain floor tiles and the purest ceramic wall tiles. Exposed to the action of oxidizing agents, metal surfaces evolve, developing an unparalleled color range and esthetic complexity. Atlas Concorde's constant research and experimentation with graphics reinvents the beauty of oxidized metal in Blaze, a powerful and modern interior design tool.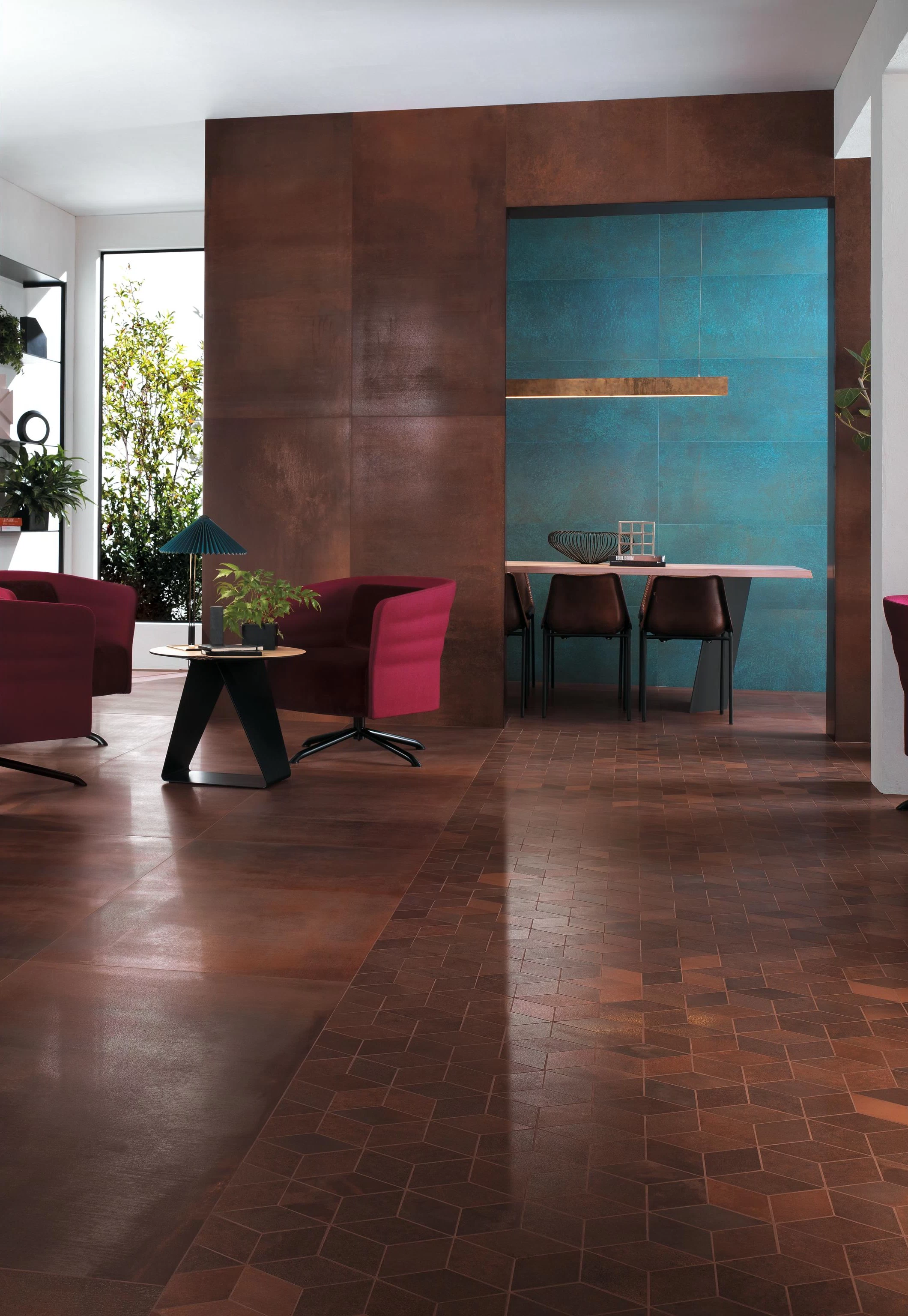 The essence of
urban style
With Blaze, Atlas Concorde has developed a solid, compact, and complete collection: three metal effects in matte and polished porcelain tiles ranging from the timeless, industrial appeal of Corten to calamine-colored Iron and the silvery luminosity of Aluminium.
Color is a must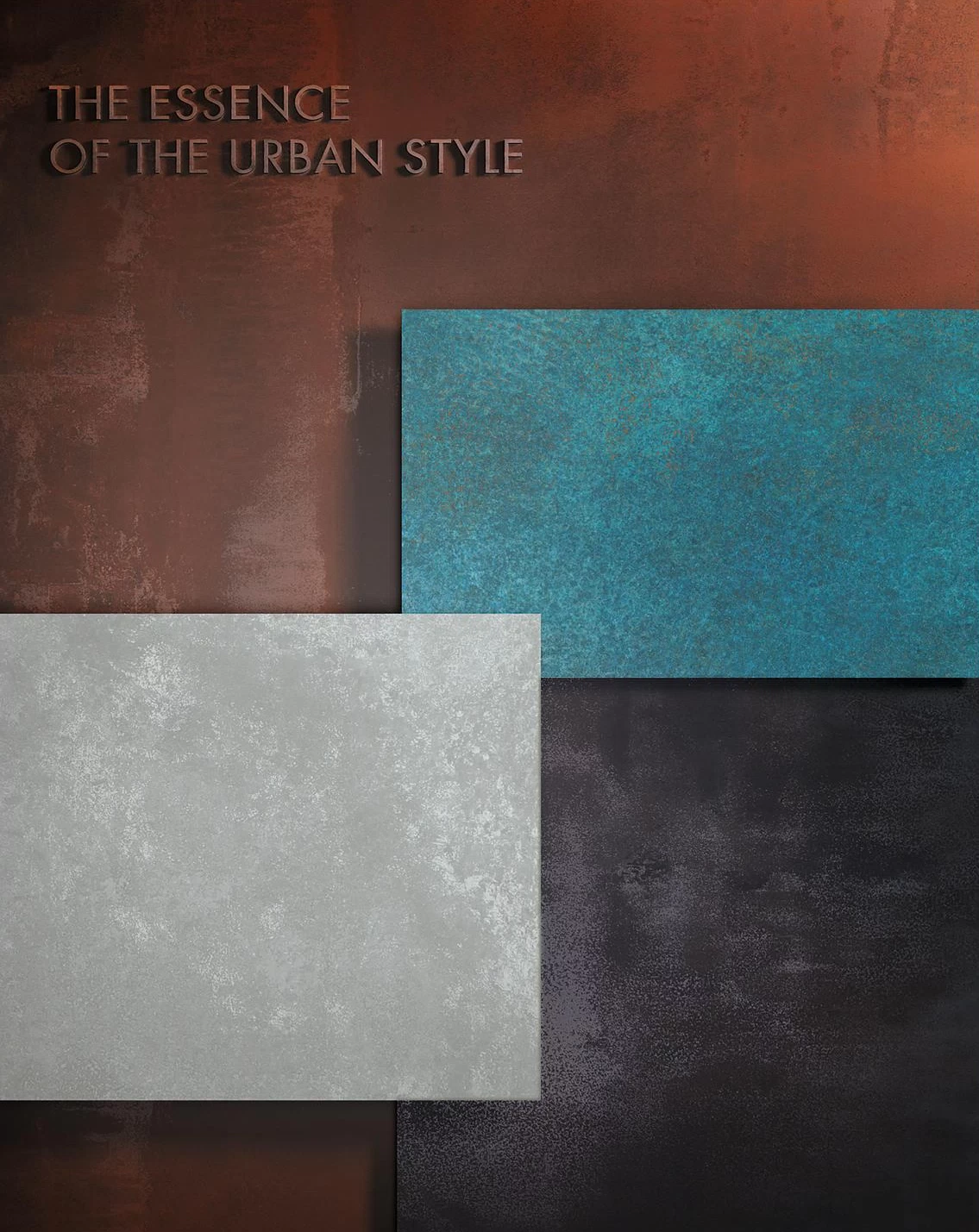 The unpredictable beauty of oxidized metal surfaces is juxtaposed with the pleasant tactile sensation of the wall tile. The range is completed by the Verdigris color, a blue-green mottling on a copper-colored base, only on the wall tiles.
With Blaze you can pave outdoor areas of homes or public buildings. In natural light, the typical oxidized patina with its unmistakable rust color – warm and varied – seems almost alive, a key element for sober, rigorous creations that are rich in emotion.
A snapshot of metal
surfaces at their best
Blaze offers a snapshot of the oxidation process at its esthetic peak. It does so with surprising realism, bringing out the material's strength and industrial spirit.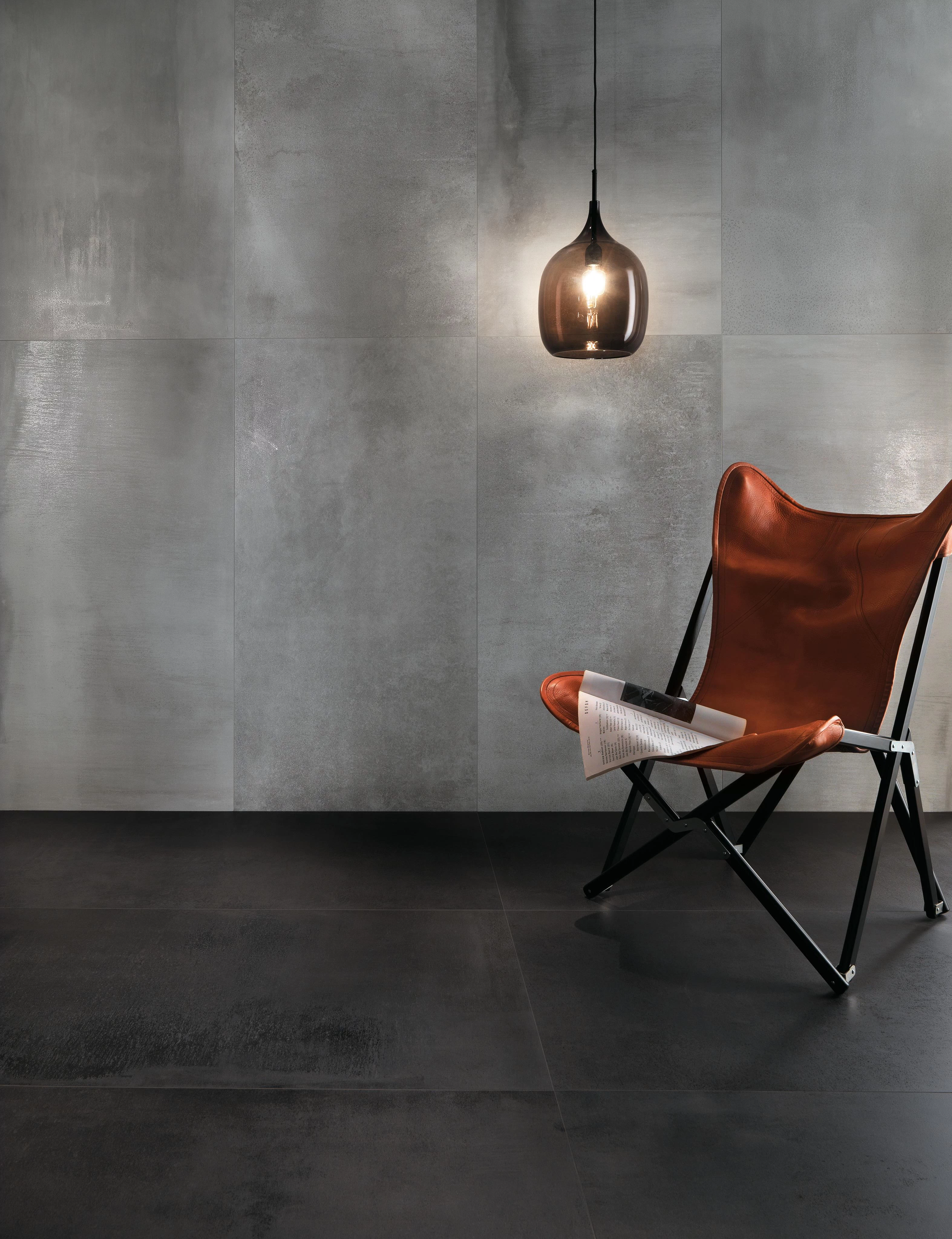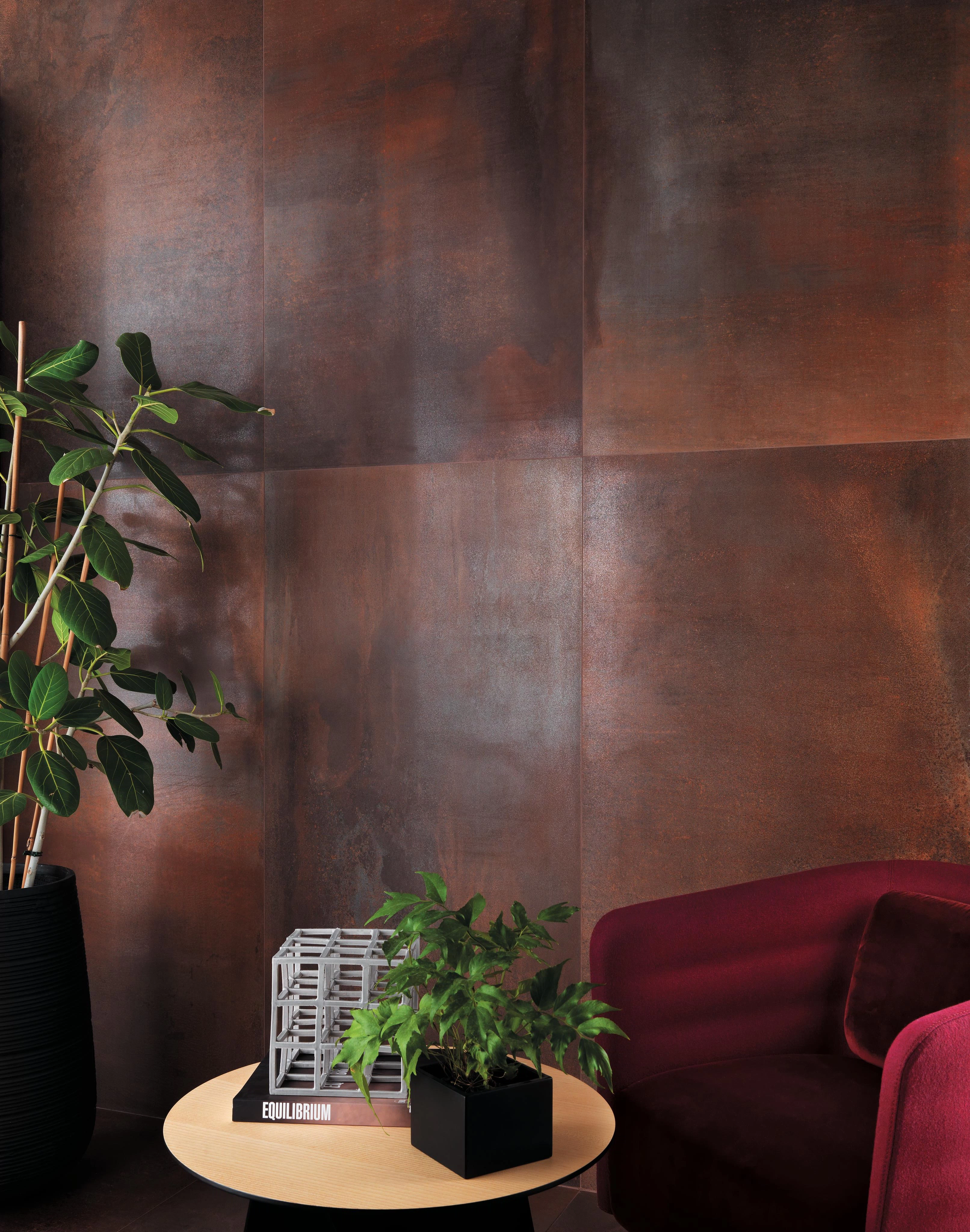 A soft,
delicate luster
Also available in a polished finish, Blaze is bursting with the brilliance typical of metals. When struck by light, the ceramic surface generates a diffused, non-reflective sheen that retains the tactile sensation typical of an oxidized patina.
Blaze's selection of decorations emboldens the character of the room design, expressing itself in unique textures capable of satisfying every compositional fantasy.
We are nearby. Visit the store.
Go the sales outlet section and find your nearest Atlas Concorde dealer.