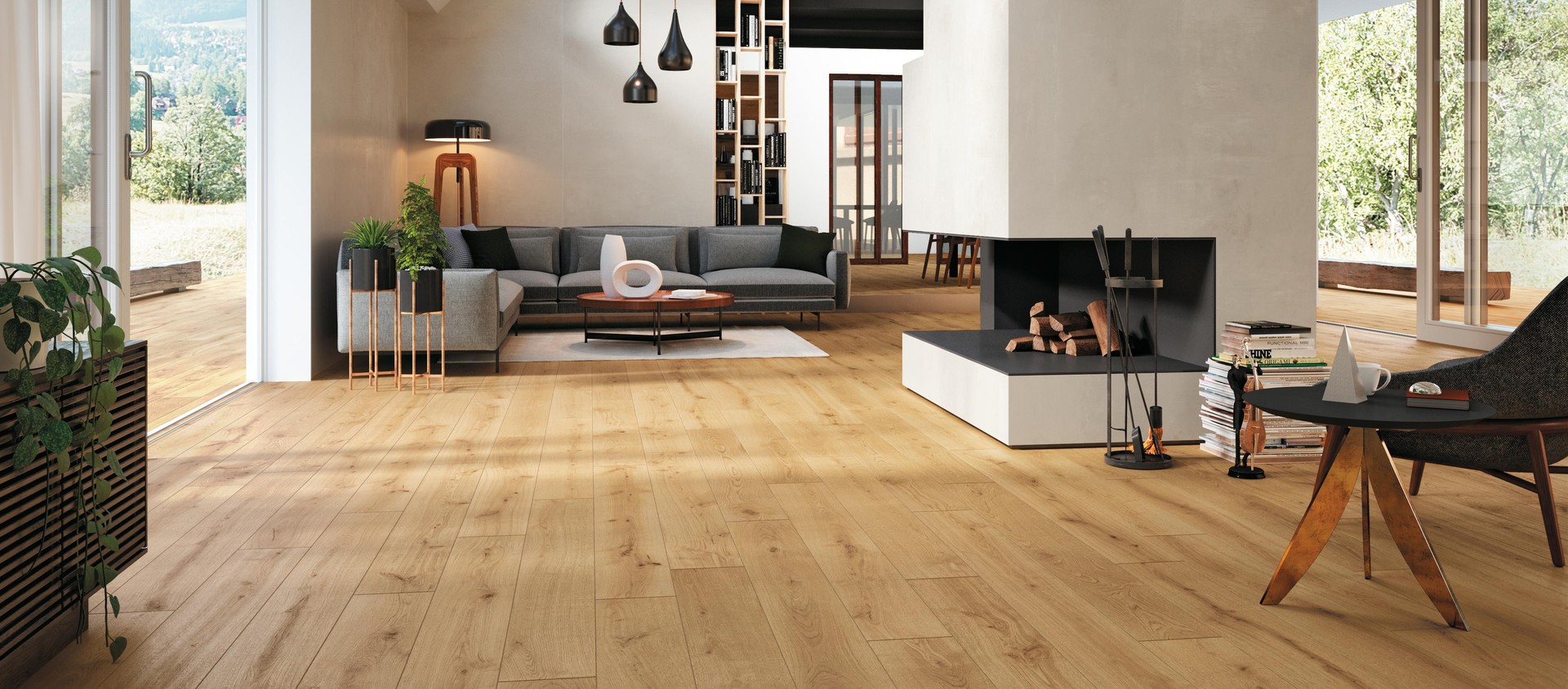 Exence
The wood look for genuine, welcoming interiors

The wood look for genuine, welcoming interiors
A mood that removes architectonic boundaries and brings nature inside living spaces. The EXENCE wood look draws the eye to a central/north European lifestyle, a growing trend in the high-end residential, hospitality and retail field. A natural, warm and welcoming atmosphere, typical of the "hygge style" environment, characterised by open spaces and comforting floods of light. The EXENCE collection is designed to offer communication between the indoor and outdoor, interpreting the concept of simple and essential well-being, an expression of intimacy and warmth that is in perfect harmony with nature.
30x120 cm 11¾"x47¼"
20 mm
Textured rectified
Porcelain Tiles
20x120 cm 7⅞"x47¼"
9 mm
Matte rectified
Porcelain Tiles
18,5x150 cm 7¼"x59"
9 mm
Grip rectified, Matte rectified
Porcelain Tiles
Download area
add Exence to my wishlist
We are nearby. Visit the store.
Go the sales outlet section and find your nearest Atlas Concorde dealer.