ISO 17889-1 Standard Certified sustainability.
Atlas Concorde porcelain tiles and coordinated wall tiles have earned international certification under ISO 17889-1 "Sustainability issues for ceramic tiling systems". The standard defines an international benchmark for the sustainability of ceramic products, analyzing their entire life cycle from raw materials to disposal, even assessing parameters related to the health and safety of employees.
The certainty of products with high environmental, economic and social sustainability.
Thirty-eight environmental, social and economic impact indicators combine to determine a specific score for each product, comparing it with standard values. Only ceramic tiles that achieve a minimum score of 117.5 can earn ISO 17889-1 certification. The higher the score, the more designers and users from all over the world have the chance to reward companies that are truly committed to protecting people and the environment.
Our contribution to the UN Agenda.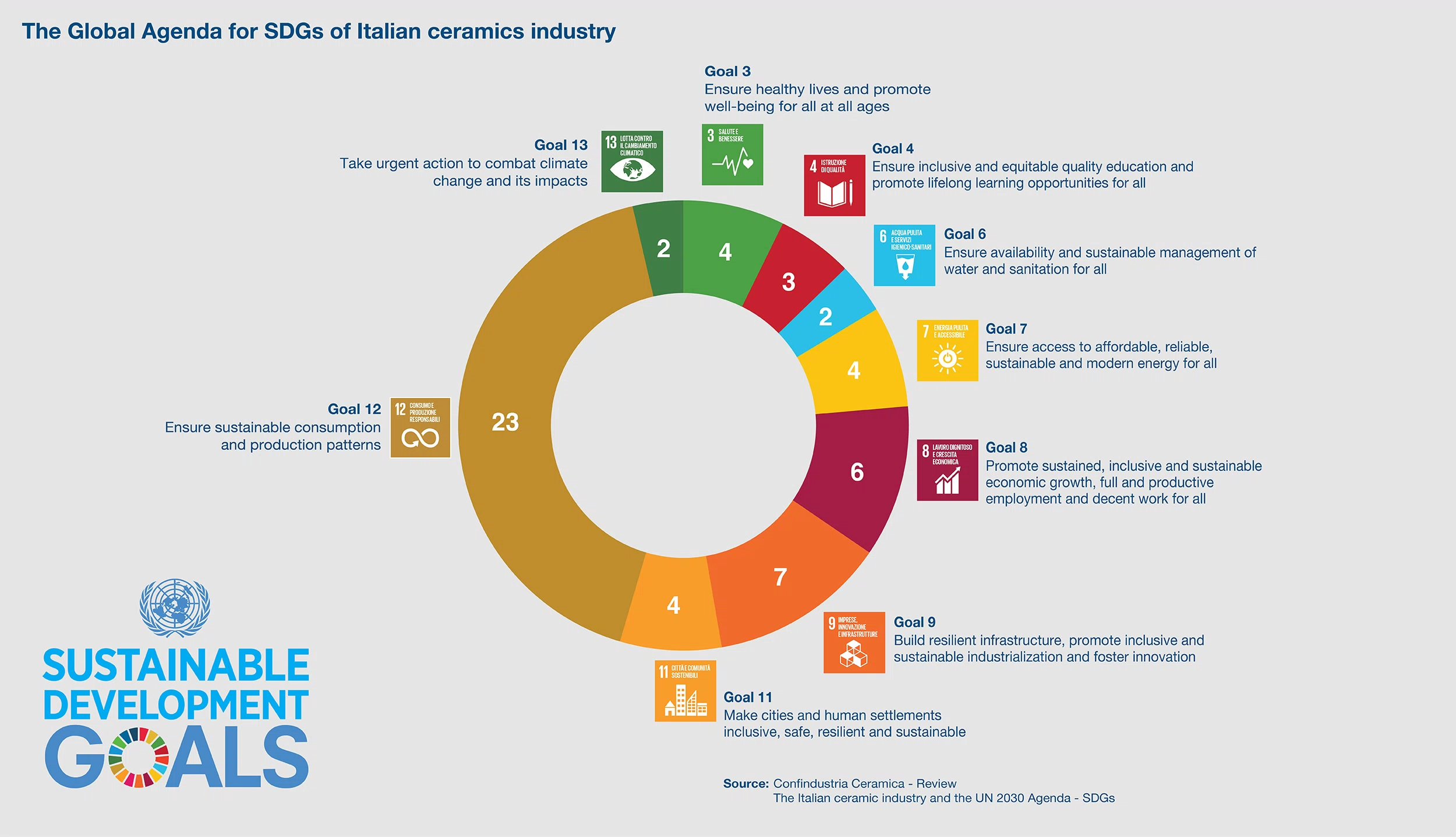 The ISO 17889-1 standard is in line with requirement 12 of the Sustainable Development Goals of the United Nations 2030 Agenda for Responsible Consumption and Production.
Confirmation of the commitment to the environment and people.