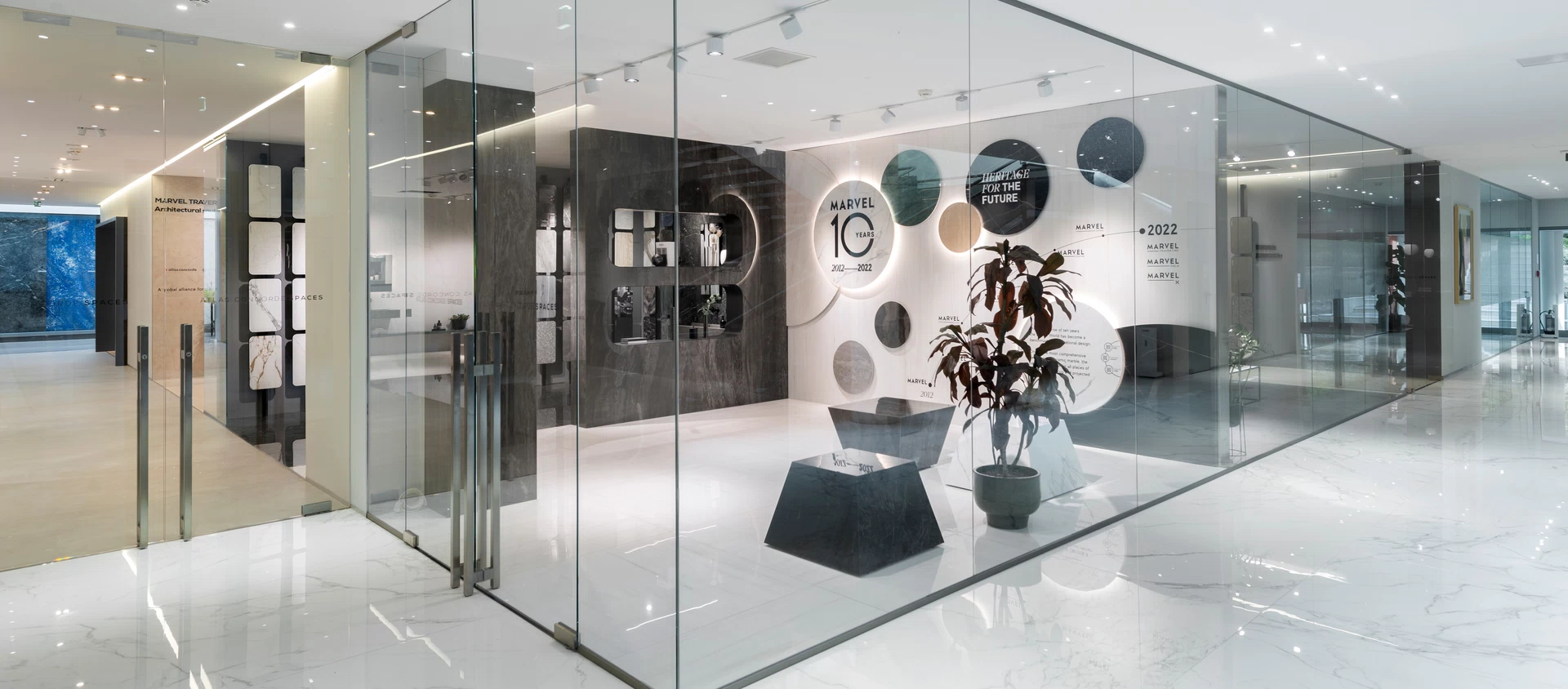 Atlas Concorde Main Studio
At our headquarters in Fiorano Modenese we have a showroom of more than 2,000 m2 divided into large indoor and outdoor spaces where all the surfaces of our product system for floors, walls, and furnishings are displayed. Meeting areas and work zones equipped with sophisticated multimedia systems complete this efficient, professionally stimulating facility
AC Lab: a focus on design.
The Fiorano Modenese showroom has a vast, bright workspace where designers can enjoy a direct approach to the collections, in addition to the availability of samples and tools specifically created to facilitate combinations and stimulate creativity.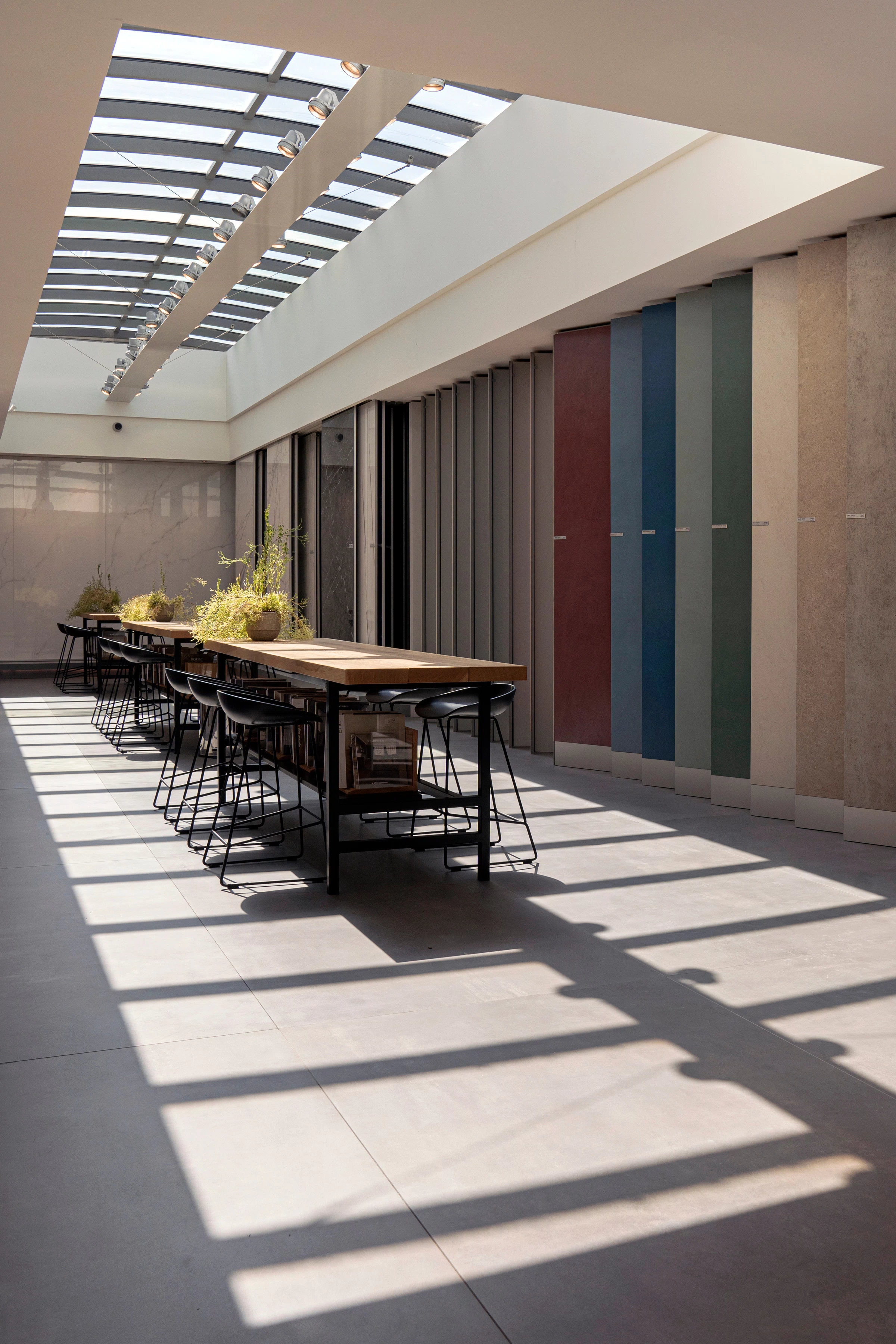 A pavilion for architecture
The outdoor pavilion, beautifully immersed in the greenery of the company park, is dedicated to technical solutions for architecture, including the outdoors, the surfaces of furnishings, and kitchen counters.
An open-air showroom.
The outdoor area of the showroom is located along the path that connects the office building and the technical pavilion. Here, in a splendid garden decorated with fountains and sculptures, outdoor solutions are displayed in their specific fields of application, including the 20 mm surfaces with their related accessories.