Large formats, an esthetic and functional choice
Large porcelain slabs covered with graphics having a strong visual impact are the preferred choice for interior designs with scenic spaces for residential, commercial and retail spaces.
Large-format ceramic tiles? This is the latest trend for
bathrooms
and
kitchens
, but also for furnishing projects where, besides responding better to the simple esthetics of contemporary design, they offer greater visual uniformity and better maintenance practicality. The look is very refined and conveys a perception of authenticity, thanks mostly to the technological advances of digital printing that has given a soul to porcelain tiles, in the past considered primarily for their technical qualities and performance. Thus, by virtue of current lifestyles and the size of living spaces, not to mention surfaces inspired by a wide array of natural materials,
large-format ceramic
surfaces have become quite popular in shopping, hospitality, and residential spaces. Let's take a closer look at some of the benefits that make porcelain tiles a winning choice: beauty, practicality, and application.
Beauty is one of the appealing characteristics of large formats, as they are able to convey a uniform rendering of the design and texture and ensure a perception of continuity across the surface. Ideal for indoor walls, the large slabs cover the walls without horizontal joints, and thanks to outdoor collections with a coordinated look, they facilitate projecting the look outside the house.
In addition to visual continuity, the ceramic surfaces offer the designer a broad range of finishes – earthy, refined, contemporary, or with a traditional flavor – that, combined with their reduced thickness, can cover both classic and modern furnishings in the home, creating a harmony that ties together the whole environment.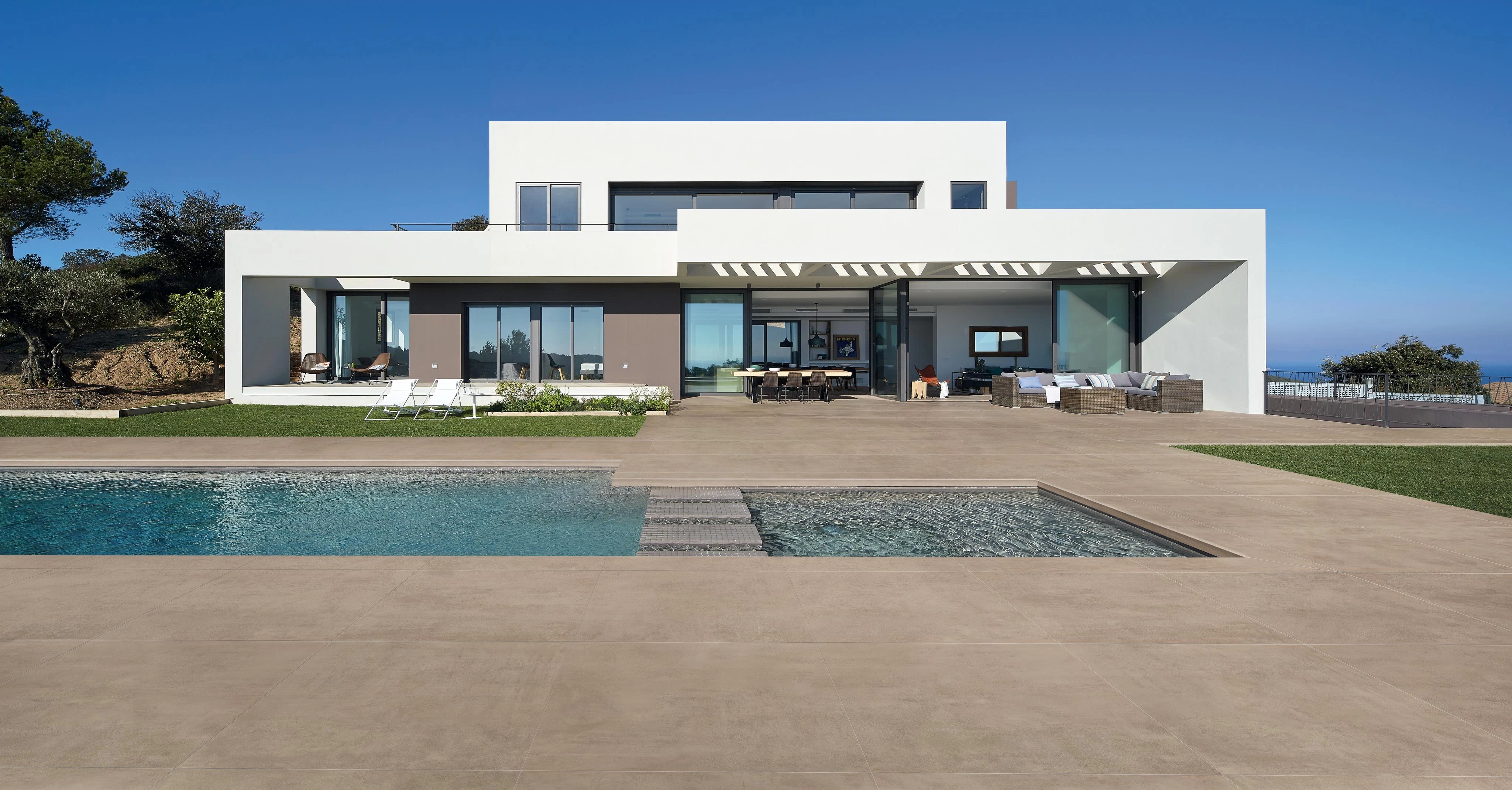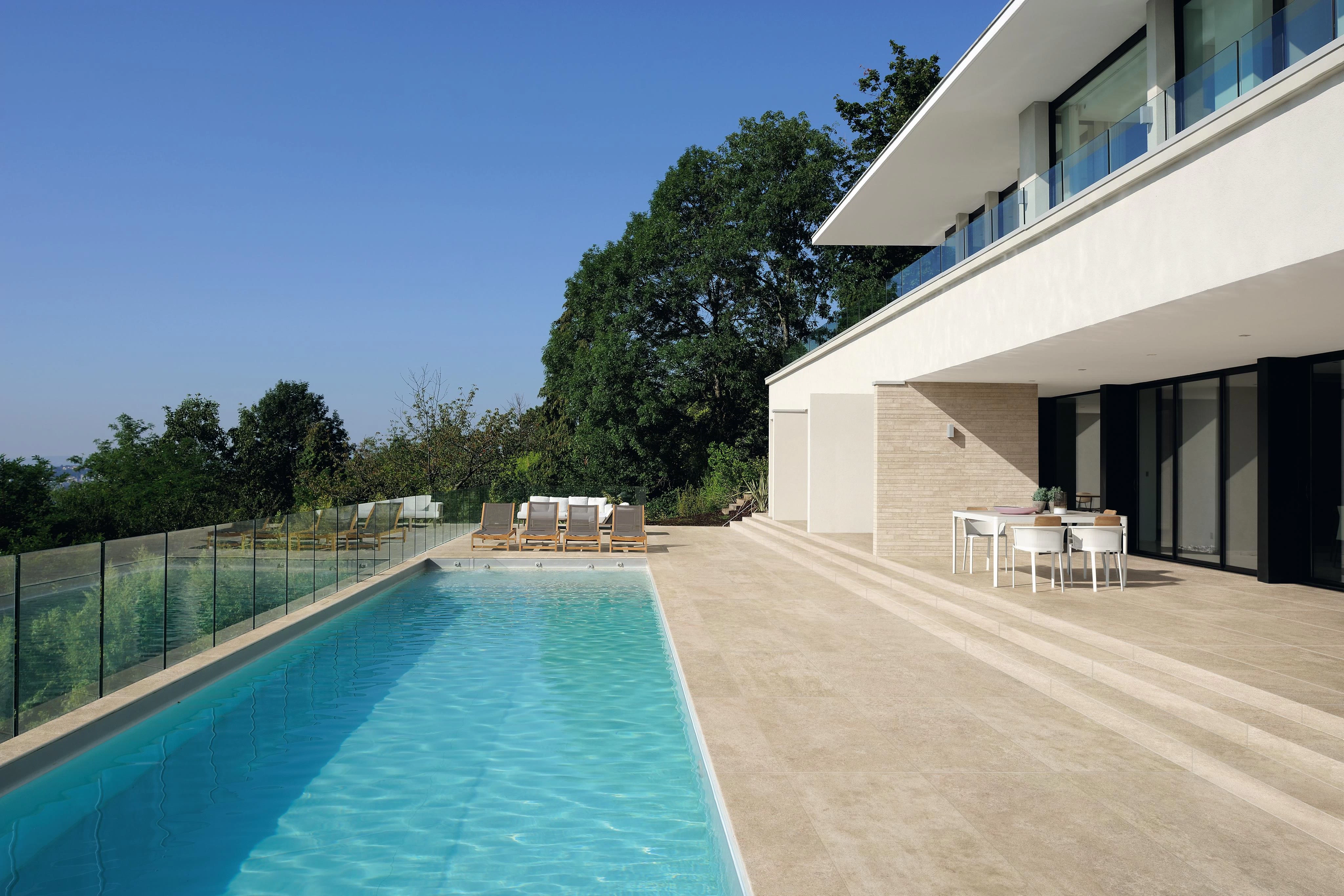 While beauty is the most evident quality of the large format, it's the technical characteristics that make them a choice of value for interior designs. Healthiness is certainly one of the most highly valued benefits of ceramics, and of all the materials used in architecture it's one of the most hygienic because it's hypoallergenic and free of toxic organic substances.
Its compact, non-porous surface is a barrier against mites, bacteria, fungi, and molds.
Furthermore, thanks to the production process used to make them, ceramic tiles are impervious to liquids (oil, wine, coffee, and so on), and it takes very little effort to maintain their beauty.
The availability of reduced thicknesses makes it possible to have porcelain tiles that are lightweight, versatile, simple to lay, and practical to manage.
Lightness and esthetic continuity, therefore, for adorning the home and its furnishings with looks and finishes that can also be used for customizations, not just as a covering for walls or floors, but also as decorative and furnishing solutions to create total-look styles, perfectly coordinating the architecture and the interior design. The 6 mm thickness opens up new possibilities especially for renovations: a less invasive, quicker solution that allows for direct installation over top of pre-existing surfaces.
"The large slabs are the focus of a wallpaper project developed by Atlas Concorde," says Fabrizio Storchi, Marketing Director of the Company. Gradient, Brush, Grove, Paint, and Leaves are three graphics that interpret different painting techniques – graphite, spatula, and watercolor – creating an evocative effect, wall ceramics."
The
Gradient
decoration reproduces the effect of dry brush work, enriched by the woven pattern typical of canvas.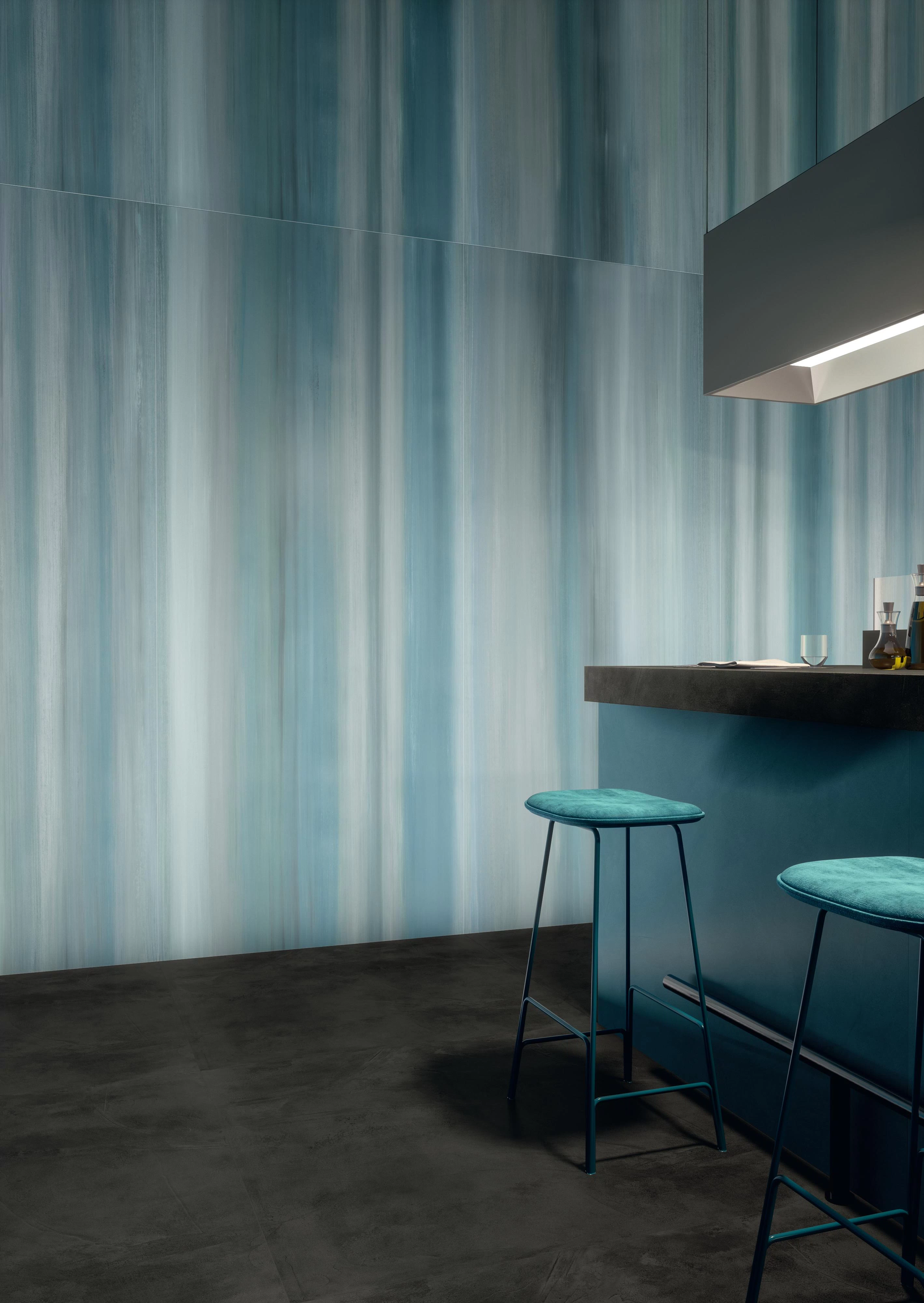 The colored brushstrokes of the
Brush
decor create a three-dimensional effect that evokes a metropolitan skyline.
As in Klimt's famous painting, a beech forest is the subject of
this decoration
that recreates a natural scene: beech trunks, each different from the other, create a graphic rich in details, thus reducing the repetitive effect of the pattern.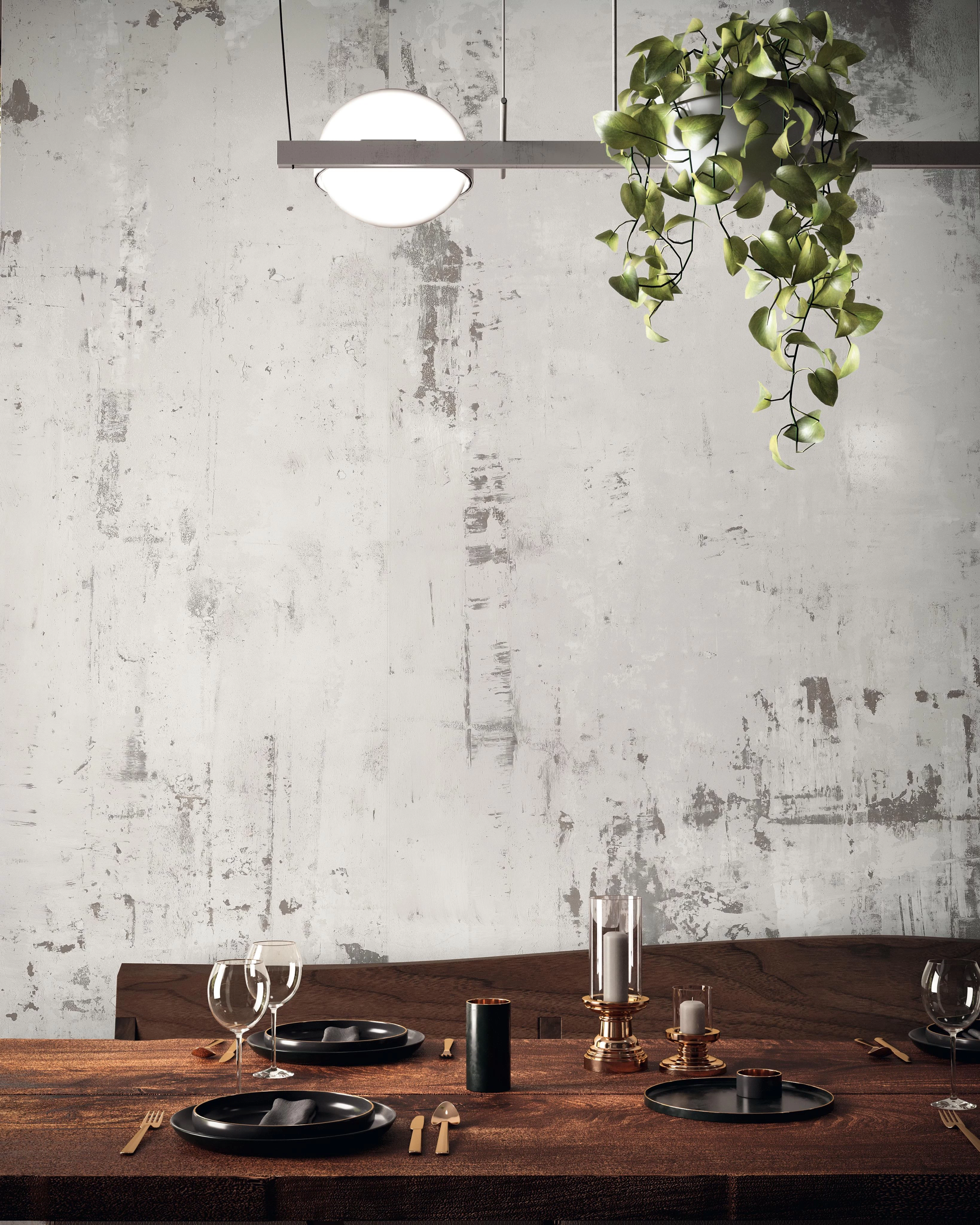 A decoration in the warm, sandy shades of Clay.
Paint
's stylistic development has resulted in very decorative, earthy graphics able to give environments a sophisticated elegance with a delabré style.
Leaves
evokes tropical atmospheres reinterpreted in a contemporary composition and an accurate elaboration of the design. The bright, vibrant colors add a touch of light to the entire surface.