Like natural stone: Boost Mineral heightens the fluidity of living spaces
A refined material with a mineral heart that blurs the boundaries between indoors and outdoors. This is Atlas Concorde's Boost Mineral collection, inspired by the stone of the Ardennes, which with its fine grain and compact color marked by sediment built up over thousands of years proves to be a tool for contemporary projects, where surfaces take on the role of a continuum, a unifying element capable of ensuring total harmony between the indoors and the outdoors, between home and garden/terrace, between patio and pool.
Fluidity of lines and materials is a dominant trend – a style shared by both the residential sphere and the vast contract world.
And while it's true that the first goal of architects and designers is to design for well-being, living spaces tend to expand to include as much nature as possible: air, light, and greenery are actual materials that can be employed in designs. It is in this perspective, looking to the future of living, that Boost Mineral is offered as a versatile, complete tool, the embodiment of a reassuring "quiet elegance" capable of adapting to any setting, creating that much sought-after continuity.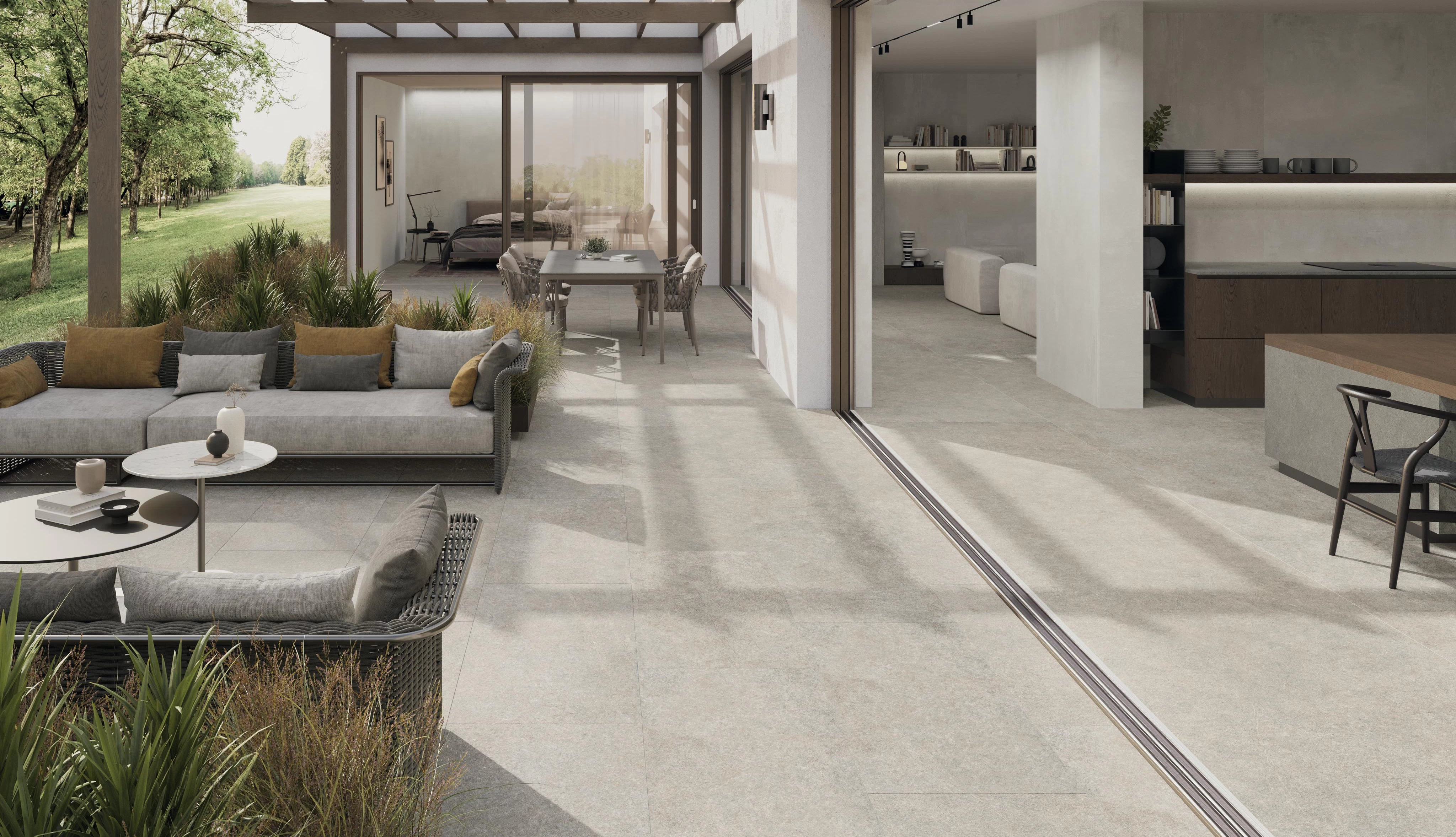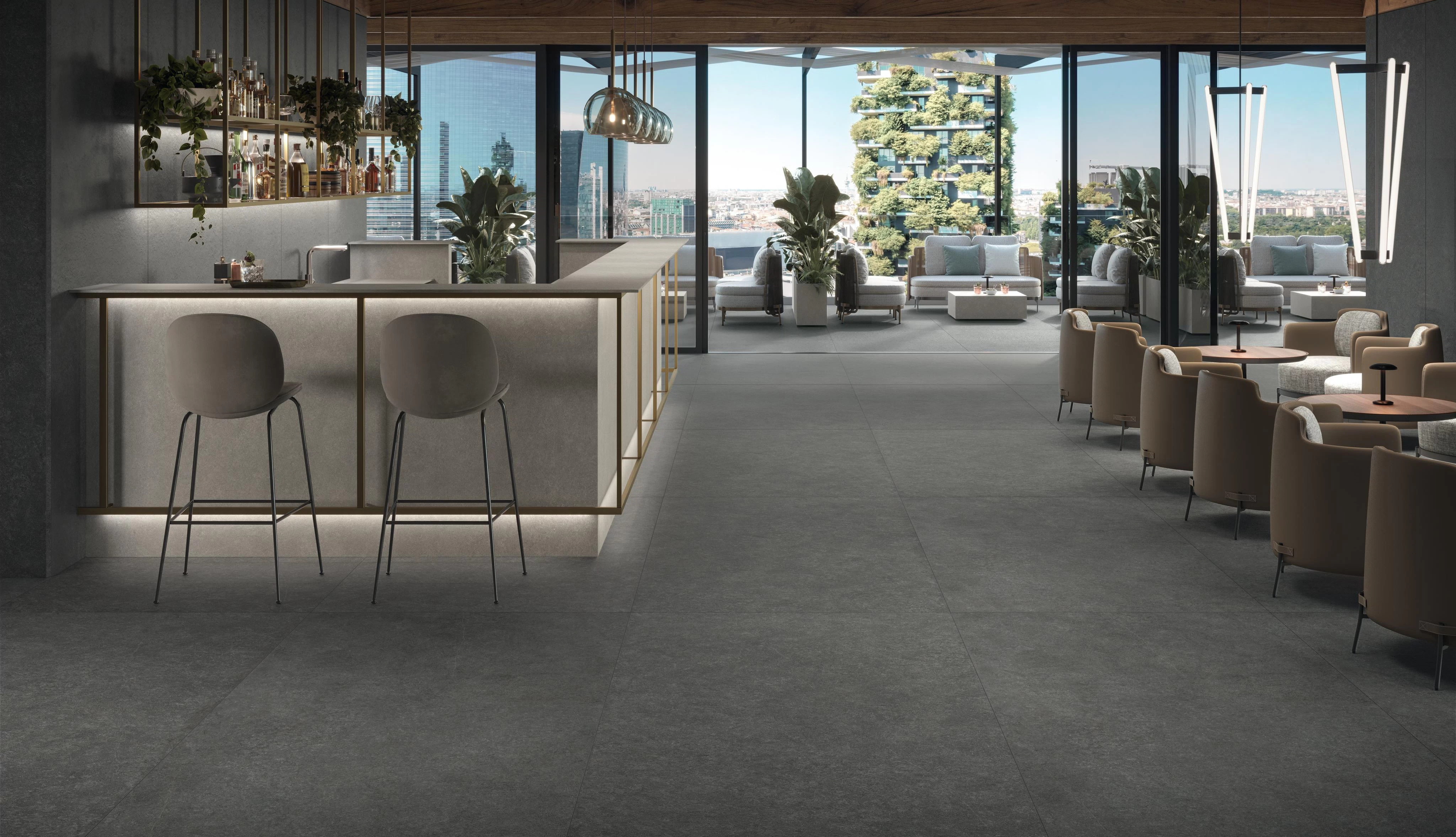 First of all, the material. Porcelain tiles perfectly capture the look of stone: rough, compact, solid. They convey stone's delicate three-dimensionality, with a surface that recalls bush-hammering, the traditional workmanship used on the original stone.
Then, the colors. The various tones create a sophisticated palette, five grays that scale from the lightest and brightest shade to the densest and darkest. The hues are compact, intense, only occasionally interrupted by tiny sedimentary inclusions that accentuate the natural look.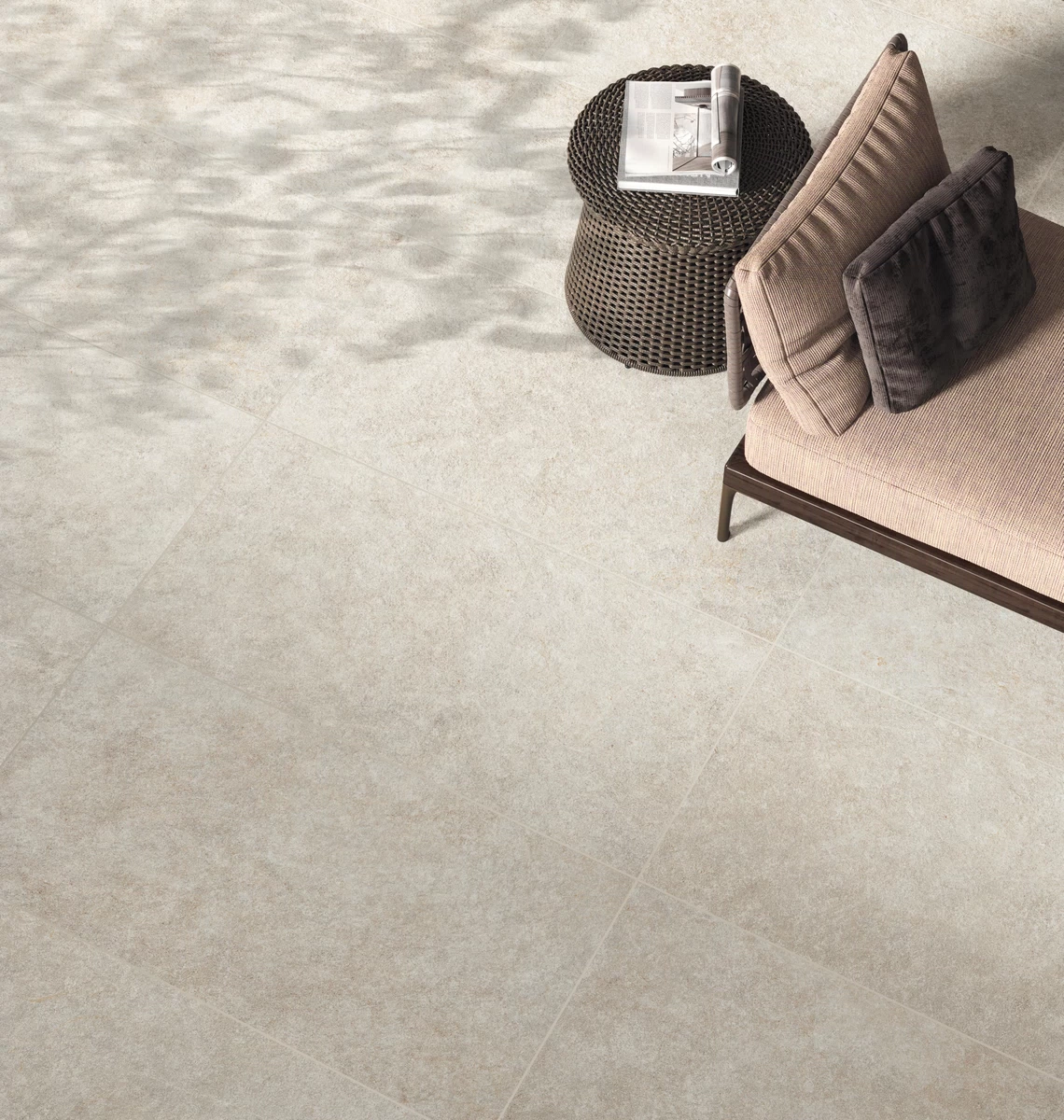 AtlasConcorde BoostMineral 002 08 White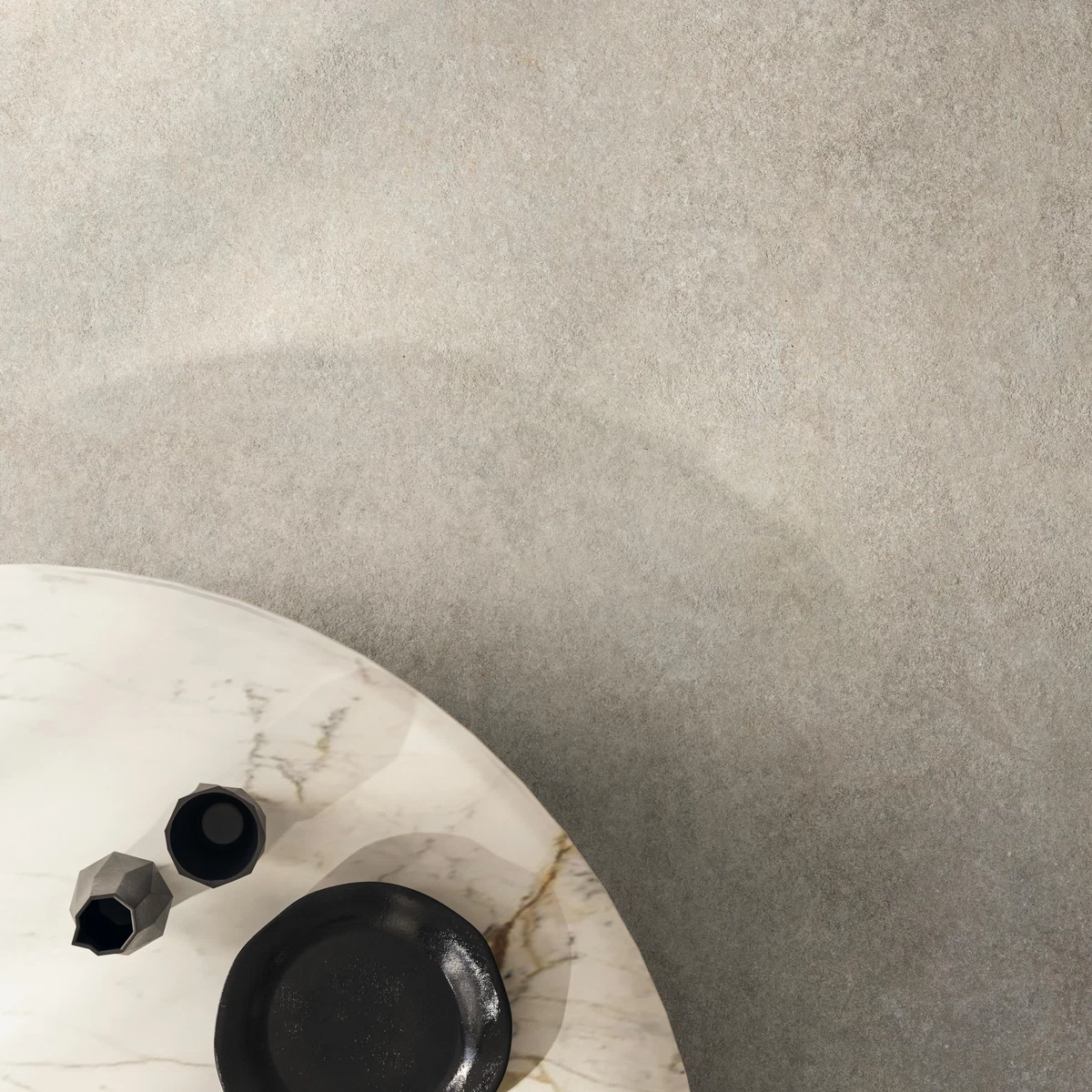 AtlasConcorde BoostMineral 006 06 Pearl ST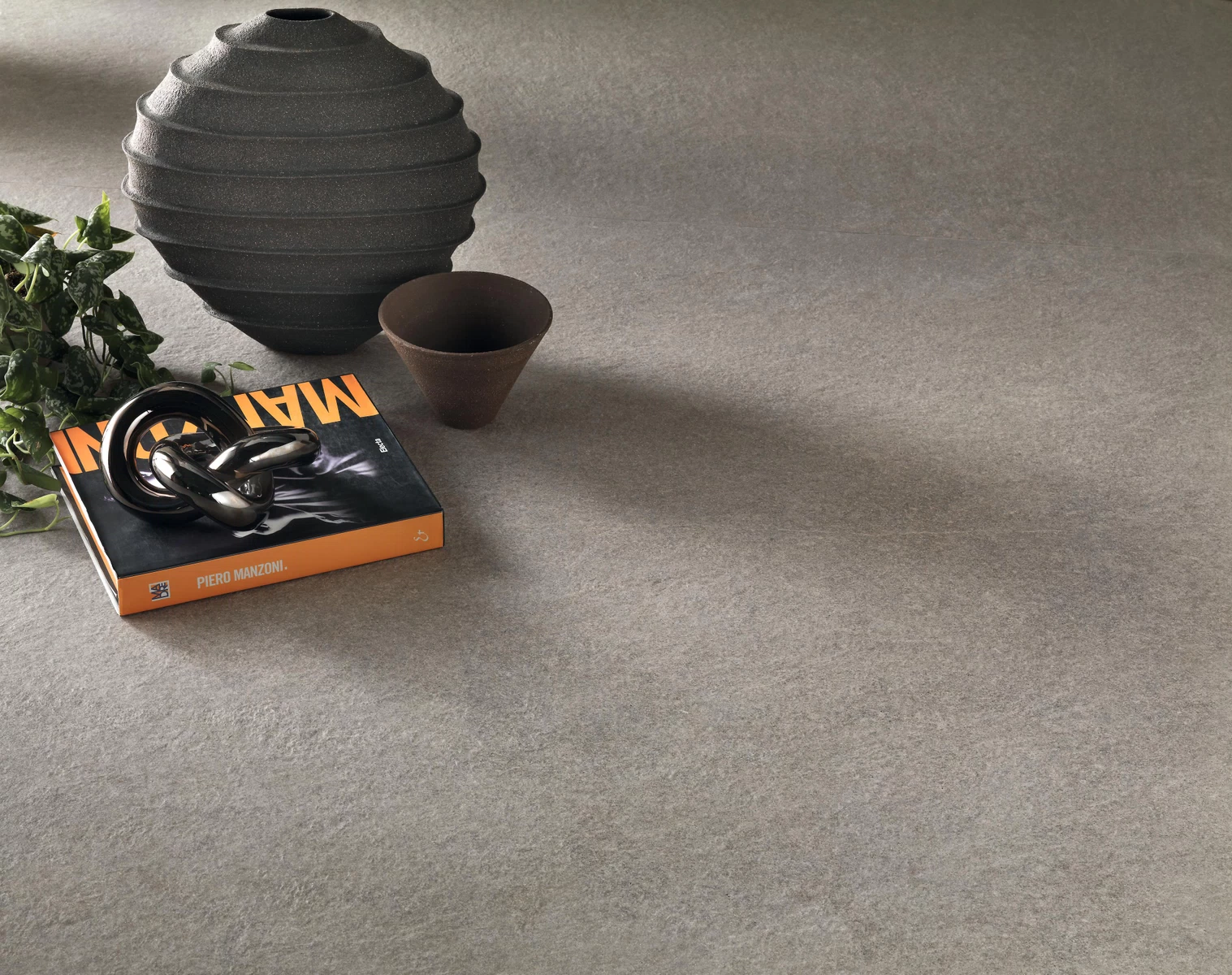 AtlasConcorde BoostMineral 001 08 Grey ST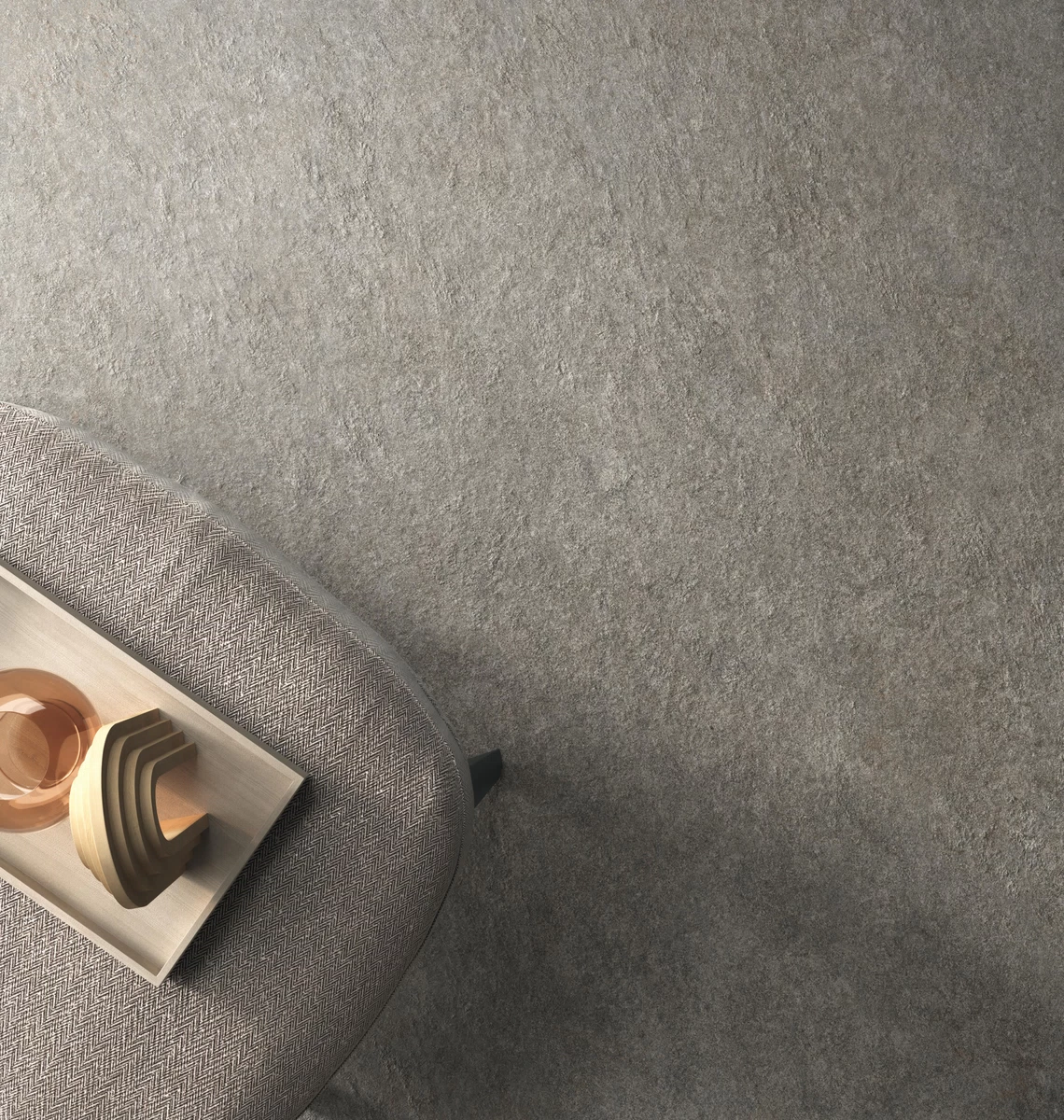 AtlasConcorde BoostMineral 003 07 Smoke ST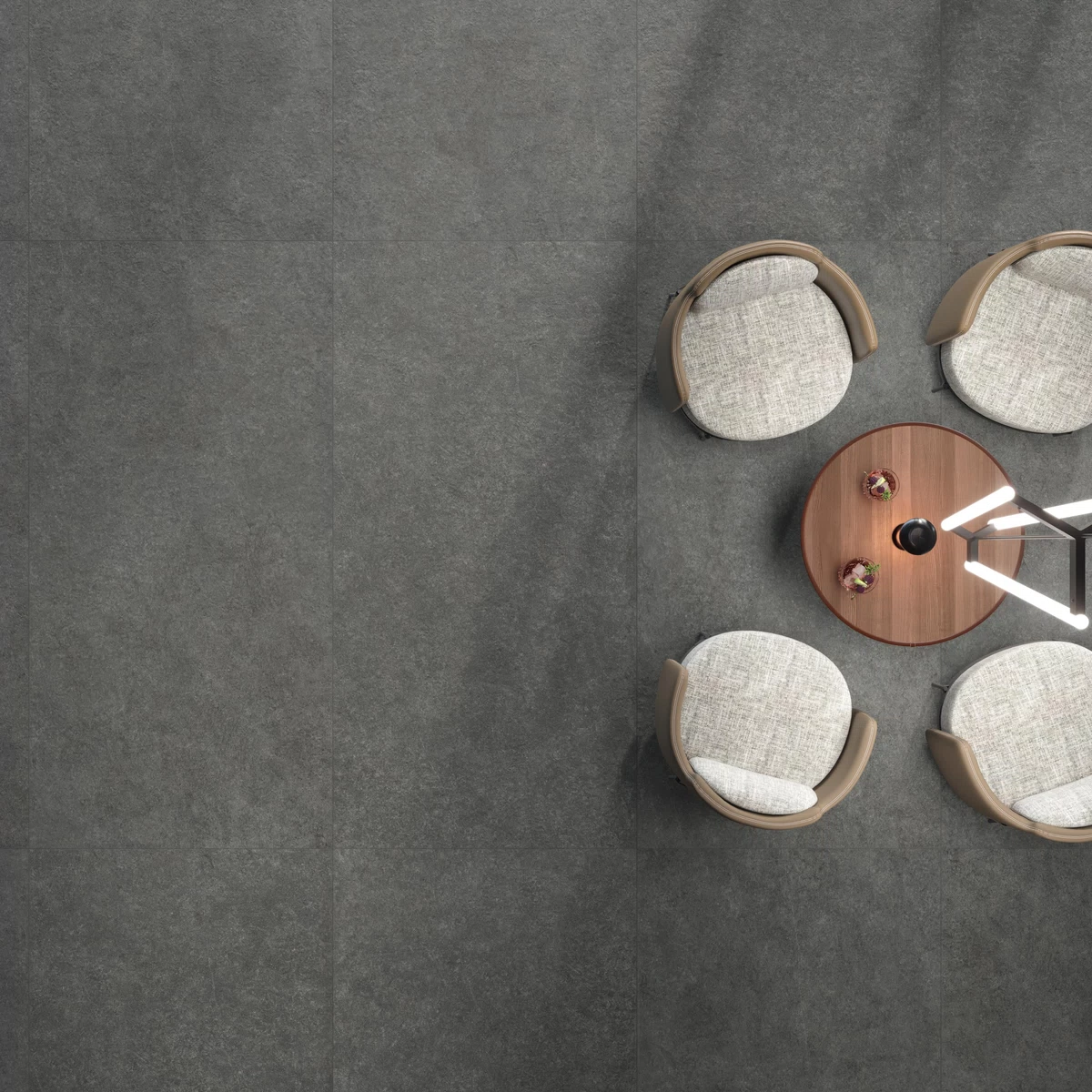 AtlasConcorde BoostMineral 005 05 Tarmac
The formats meet all possible needs thanks to 60 cm modularity (60x60, 60x120, 120x120, 120x278) and 75 cm modularity (75x75, 75x150), as well as a wide range of outdoor formats (grip and 20 mm). And of course there are also large slabs (120 x 178 cm) that expand the versatility of the collection, creating extensive surfaces with an almost monolithic appearance with joints that practically disappear.
The earthy continuity of Boost Mineral also extends to kitchen countertops and furnishings thanks to Atlas Plan slabs (162x324 cm), as well as to the bathroom, where Atlas Concorde Habitat sinks stand out as objects with pure, defined lines, almost as if they were carved directly out of rock.