Materiality and tactile surfaces for interior design: the view of UNStudio
Sontaya Bluangtook, Senior Architect & Associate at UnStudio talks about how materiality and lighting play an important role in the development of interior design projects.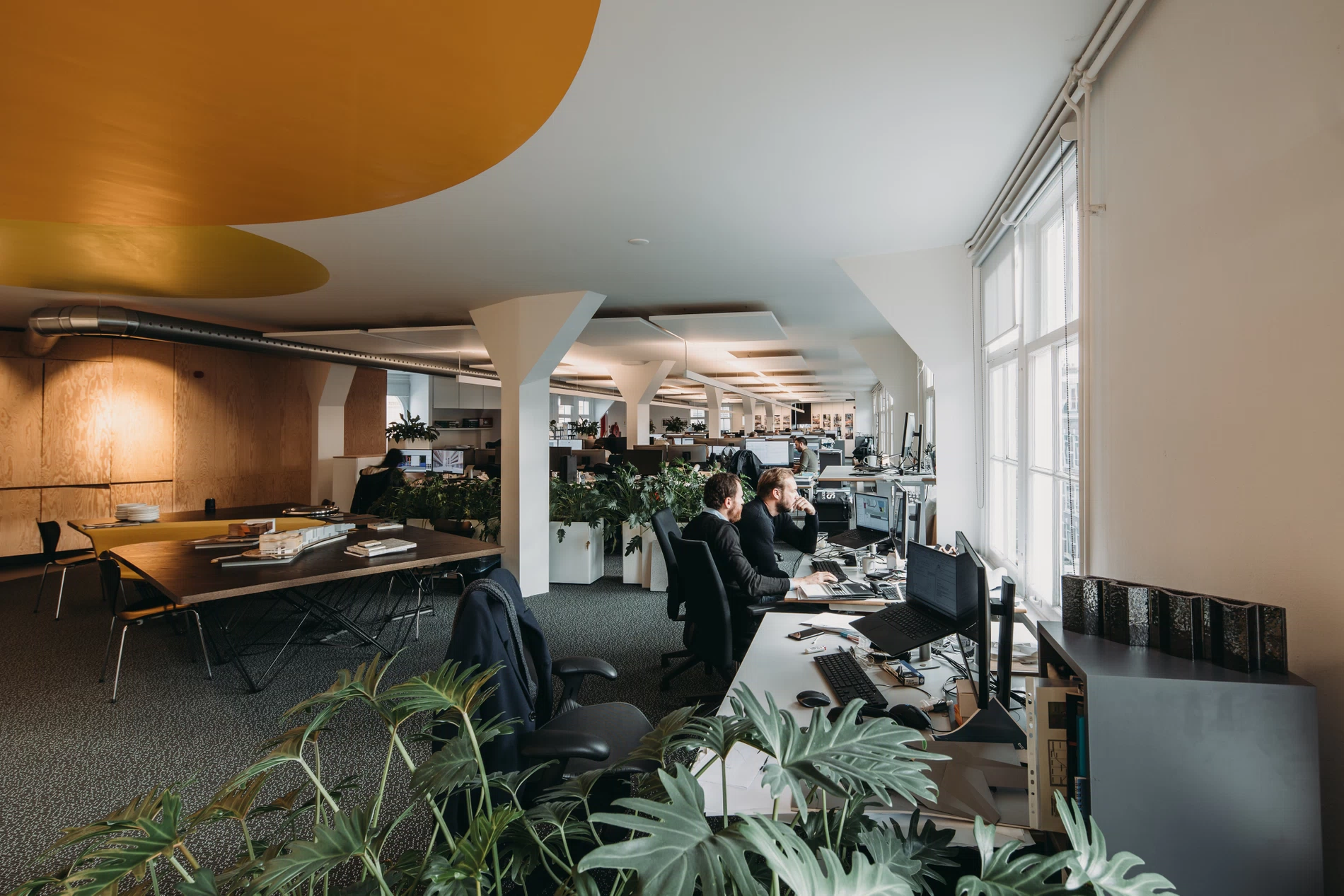 What is UNStudio's approach towards Interior Design?
UNStudio approaches Interior Design from a humanistic and ecocentric point of view. As humans, a majority of us spend most of our lives within the built environment experiencing three-dimensional space, rather than on the outside looking in. Yet, while we are outside interacting with nature, we generally feel the most at ease and free with our natural selves.
How do you capture this interaction with nature to stimulate happiness and well-being? How do you influence a user's natural biorhythm? The use of circadian daylighting, tactile materials, acoustic design and even activating the olfactory senses, becomes a palette of design tools that can inform the space. Our aim is to create designs which evoke emotion and bring the user into the experience by letting them write their own story.
What role does materiality and scale play within the overall design?
Materiality and scale are inherently linked to the human canon of proportion when referencing the interior. The surrounding architecture has a way of breaking free from these limitations, but once inside, people need spaces, objects and textures they can relate to on a human scale.
We are fascinated with forming collaborations with suppliers and fabricators that are willing to educate us on their wealth of knowledge so that we can begin to manipulate the design process of the products we specify. This becomes the ultimate way of playing with materiality and scale on interiors and forging that connection with the occupant.
Could you elaborate on a project which embodies UNStudio's Interior approach and where materiality plays a strong role in the design?
The UNStudio Tower Lobby is a refurbishment project we recently completed in the Zuidas South Axis of Amsterdam. The UNStudio Tower was originally constructed in 2009 with two entrance lobbies, however in keeping with the evolving nature of office towers on the Zuidas; the new lobby has been redesigned with a unifying, flexible layout fitting the multi-tenant character of the building and surrounding district.
Two key challenges for the lobby redesign revolved around how to create an identity for the prominent ground floor location and how to present a clear wayfinding strategy to guide tenants entering from two separate locations.
Our response was to create a grand 'Chandelier', establishing a strong new identity for the building, and simultaneously acting as a wayfinding device. The Chandelier, comprised of backlit Corian surfaces and parametrically arrayed copper tubes, guides people from the exterior, into the lobby and towards the lifts. Responsive lighting illuminates the chandelier, changing to reflect different atmospheres throughout the days and seasons of the year.
As a means of activating people within the building, the fluid ground planes become a multi-functional element, creating a smooth transition between the level changes in the lobby and transforming into bespoke furniture and seating.
The materials used bring warmth and nature into the building through wood flooring, textile walls and built-in furniture pieces. The copper and white toned chandelier provides a sharp contrast to the warm natural material of the flooring, creating a focal point once you enter the lobby.
There is a return to new decorativism, a style concentrating on textures and colors. How does UNStudio approach this from a design standpoint?
UNStudio approaches every design from a problem solving stand point; related to macro issues of wayfinding, circulation, or moments of pause and reflection for the user. These aspects go on to inform the smaller scale, more nuanced elements. Once the function and flow of a space is assembled in its draft form, we then allow the decorative applique to influence the mood and character of the larger space. We always design from a multi-scalar perspective, addressing macro and micro design considerations simultaneously.
In a design context in which surface's shape our visual perception of space, how can materiality influence the user experience?
Materiality and lighting can play an important role in our visual and mental perception of space. Depending on the function and character of a space, the material can drastically alter its look and feel. Spaces of mobility often need waiting zones where acoustic separation and daylight create an atmosphere of calm. So we often use light colored surfaces contrasted with natural materials and landscape. Residences have a more intimate and personal character, so we use materials with a tactility and scale which relate to the individual's personality.
Intelligent surfaces are becoming a popular trend: which means we will experience more touch surfaces. Will there be a new frontier for the evolution of porcelain stoneware, given its ability to combine shape, appearance and performance?
Porcelain and stoneware have the distinct qualities of remaining timeless and harken notions of permanence and resilience. This family of distinct materials should preserve its raw natural characteristics while becoming inherently smarter. Clean and stoic surfaces will always hold value even within the most technologically advanced settings. Sensorial technologies afford us the opportunity of creating environments which are more humane, healthy, safe and sustainable. The new frontier of sensorial porcelain could create opportunities to merge form and function into a progressive smart surface while paying homage to its heritage.
UNStudio, founded in 1988 by Ben van Berkel and Caroline Bos, is a Dutch architectural design studio specialising in architecture, interior architecture, product design, urban development and infrastructural projects. The name, UNStudio, stands for United Network Studio referring to the collaborative nature of the practice.
Throughout over 30 years of international project experience, UNStudio has continually expanded its capabilities through prolonged collaboration with an extended network of international consultants, partners, and advisors across the globe. This network, combined with the centrally located offices in Amsterdam, Shanghai, Hong Kong and Frankfurt, enables UNStudio to work efficiently anywhere in the world. With already 120 built projects in Asia, Europe, and North America, the studio continues to expand its global presence with recent commissions in among others China, South-Korea, Australia, Germany and the UK.
As a network practice, a highly flexible methodological approach has been developed which incorporates parametric designing and collaborations with leading specialists in other disciplines. The office has worked internationally since its inception and has produced a wide range of work ranging from public buildings, infrastructure, offices, residential, products, to urban masterplans.
Current projects include the mixed-use FOUR development in Frankfurt, the wasl Tower in Dubai and the Southbank by Beulah development in Melbourne. Pivotal realised projects include the Mercedes-Benz Museum in Stuttgart, Arnhem Central Station, Raffles City Hangzhou in China, the Mobius House in the Netherlands and the Erasmus Bridge in Rotterdam.
Sontaya Bluangtook is a Senior Architect and Associate at UNStudio's Amsterdam office. She joined UNS in 2012 after practicing at various international architecture offices in Los Angeles and Atlanta. Sontaya is the design lead for multiple global projects of varying typology and scale. She has contributed to a broad range of projects from urban transit hubs, customized interiors and product design. Most recently, she has been integral to the Interior design and Façade renovation for the Hanwha Headquarters tower in Seoul, South Korea. Her approach to design begins with the humanistic variable and centers on enhancing the user experience.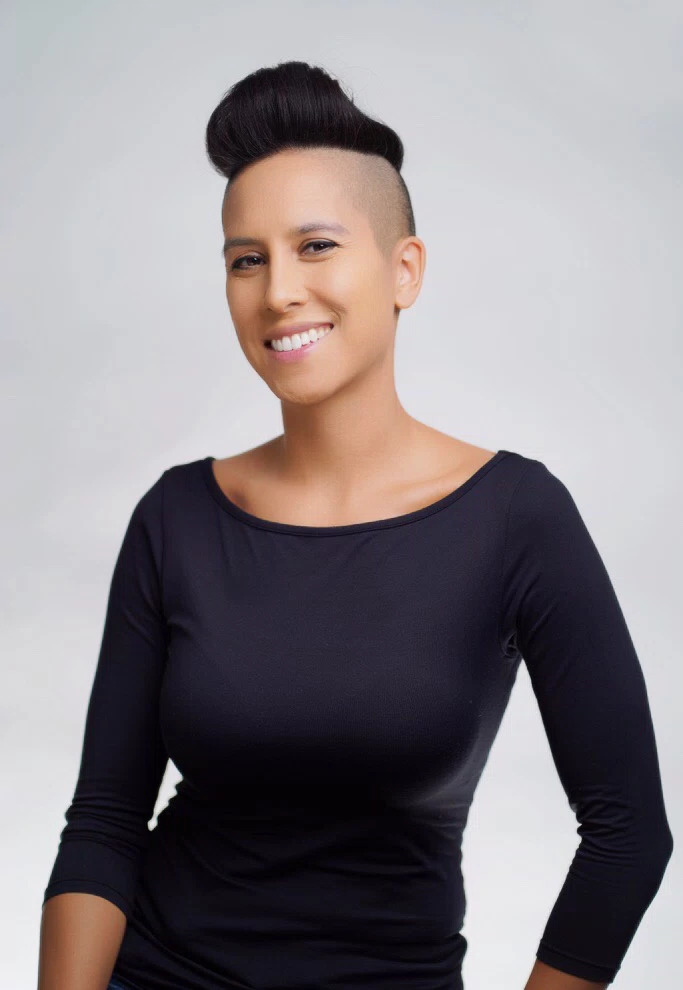 Photo credits by ©Evabloem