Raw-earth-effect porcelain tiles: ideas for your home
Raw-earth-effect porcelain tiles are the ideal design solution for decorating home spaces that convey a sense of safety, warmth, and naturalness. Soft, earthy tones bring out the esthetic quality of the original materials and finishes for your home's floors and walls. Here are four ideas for using raw-earth-effect porcelain tiles in the indoor and outdoor spaces of your home!
Raw-earth-effect porcelain tiles for the outdoors
Raw-earth-effect tiles stand out for their superior performance: they provide strength and durability in outdoor spaces, retaining their color even when exposed to sunlight, don't scratch, and don't require any special maintenance. Earthy tones become a natural extension of the surrounding outdoor environment and harmonize with the open space.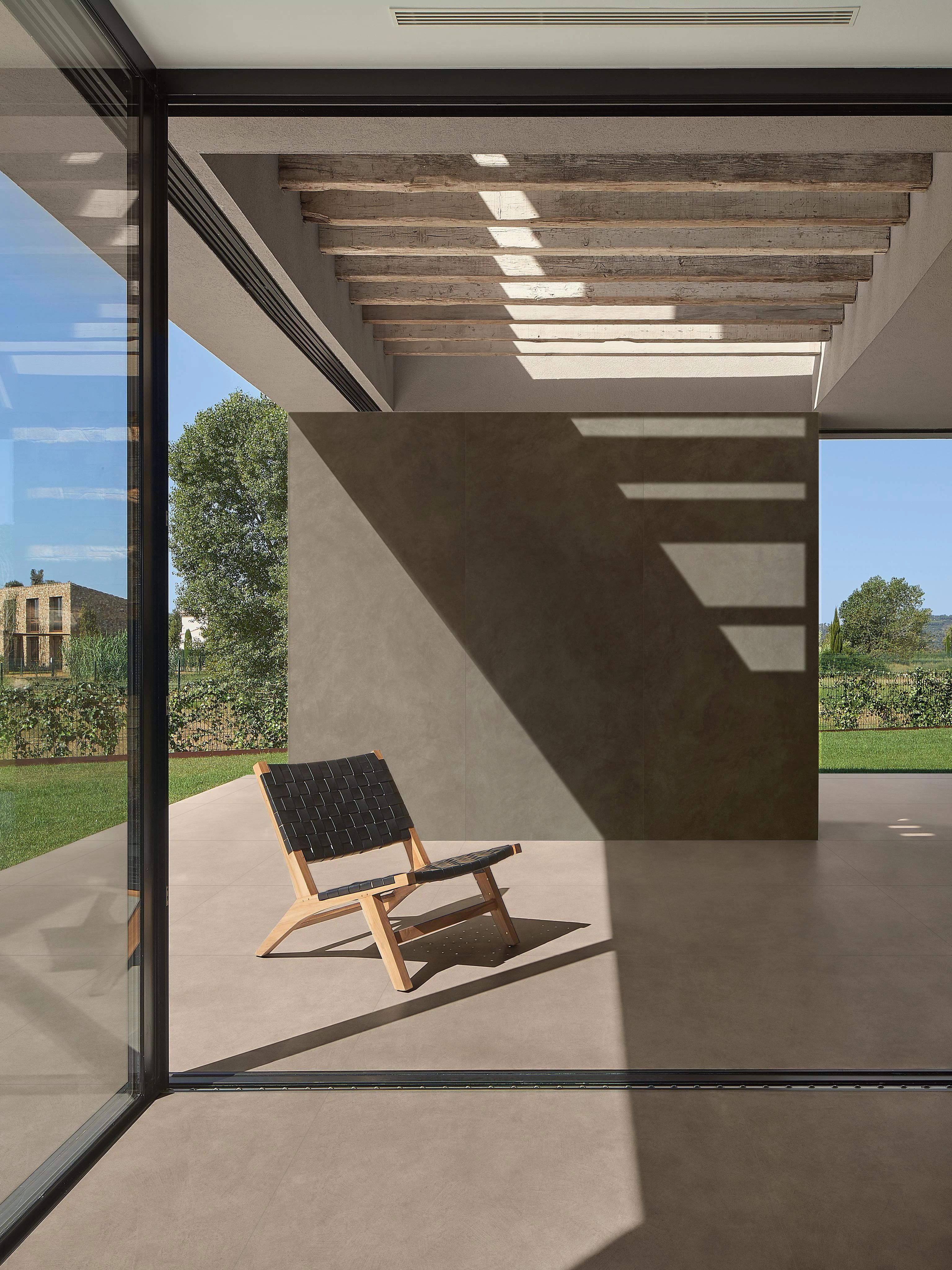 A natural living room with the raw-earth effect
Atlas Concorde's indoor porcelain tiles, with their wide range of colors and sizes, are an essential touch for your living room spaces. The Boost Natural collection is ideal for designing a living area full of comfort and personality: the floor and wall tiles feature a uniform appearance and natural hues that envelop the space in the home where you spend most of your time.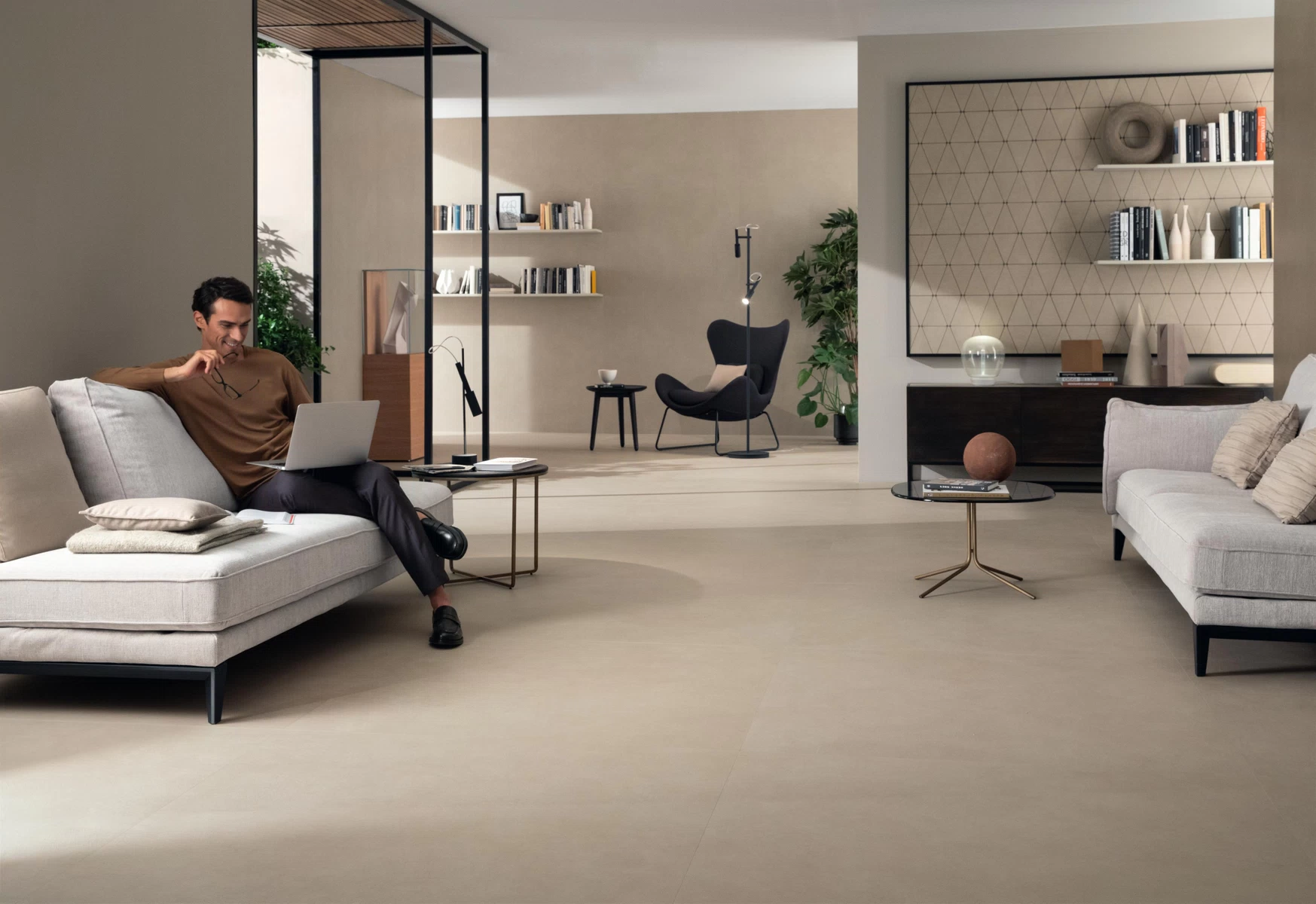 AtlasConcorde BoostNatural M01 02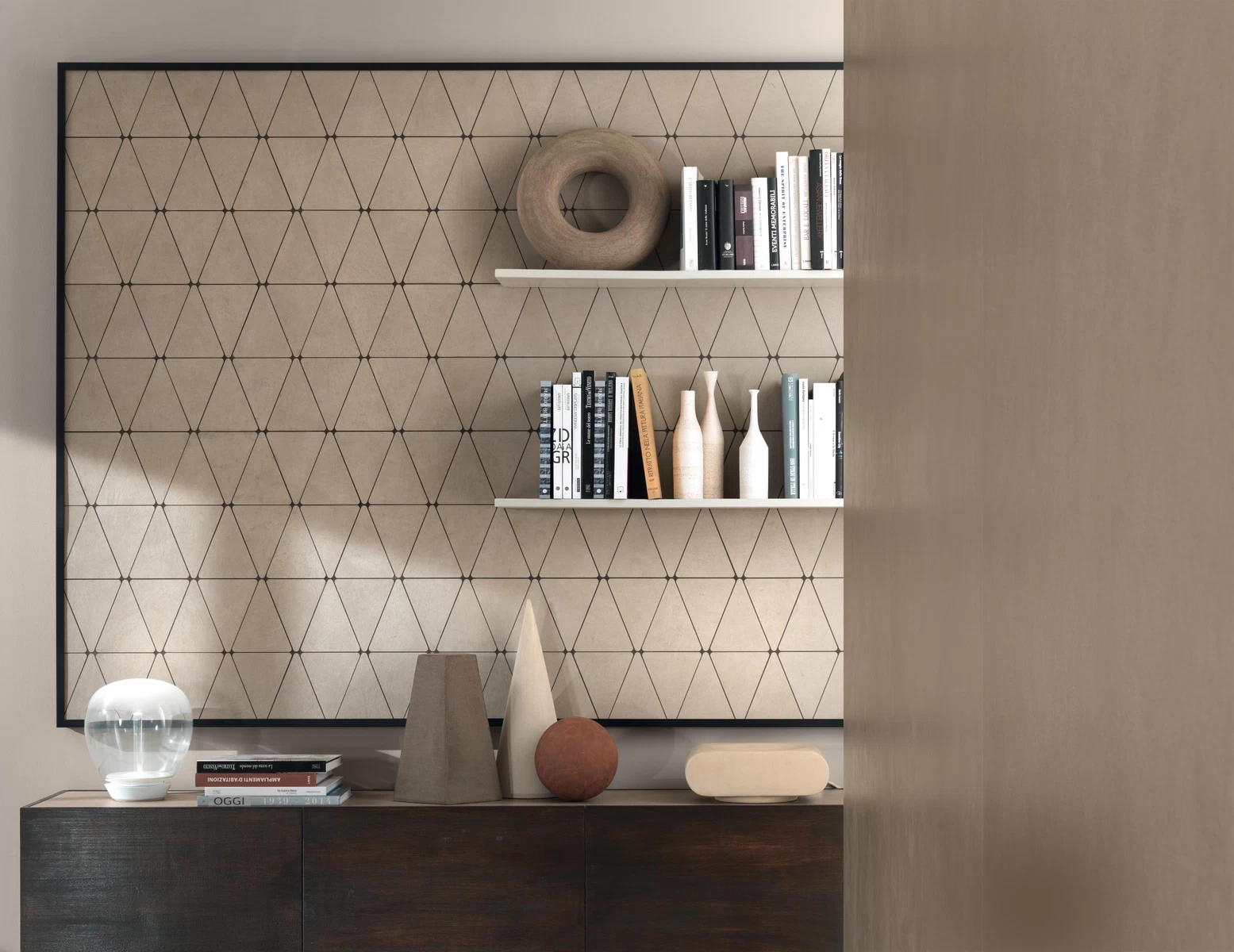 AtlasConcorde BoostNatural 001 03 Ash-Ecru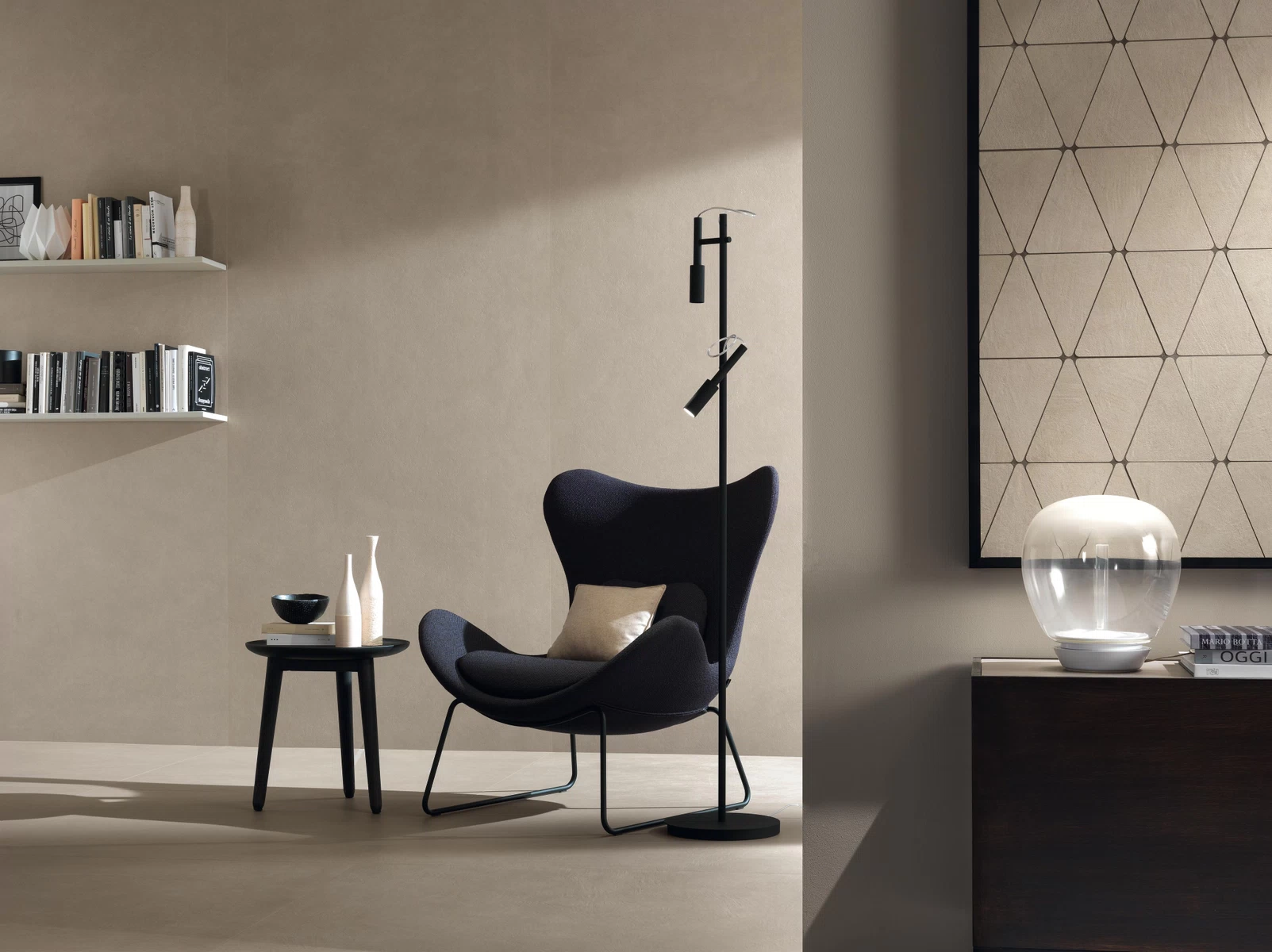 AtlasConcorde BoostNatural 001 09 Ash-Ecru
AtlasConcorde BoostNatural M01 12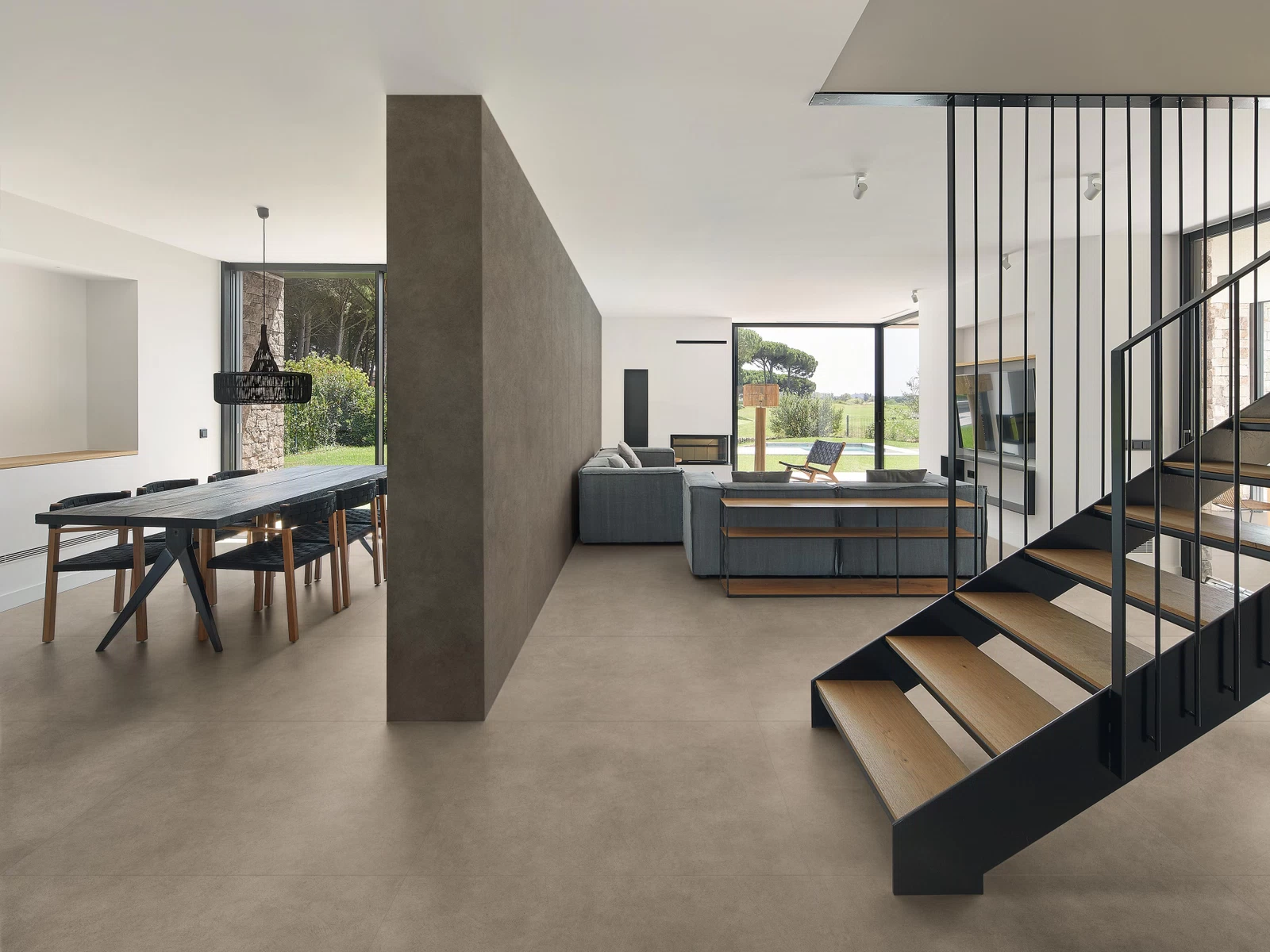 AtlasConcorde BoostNatural 009 09 Ecru-Umber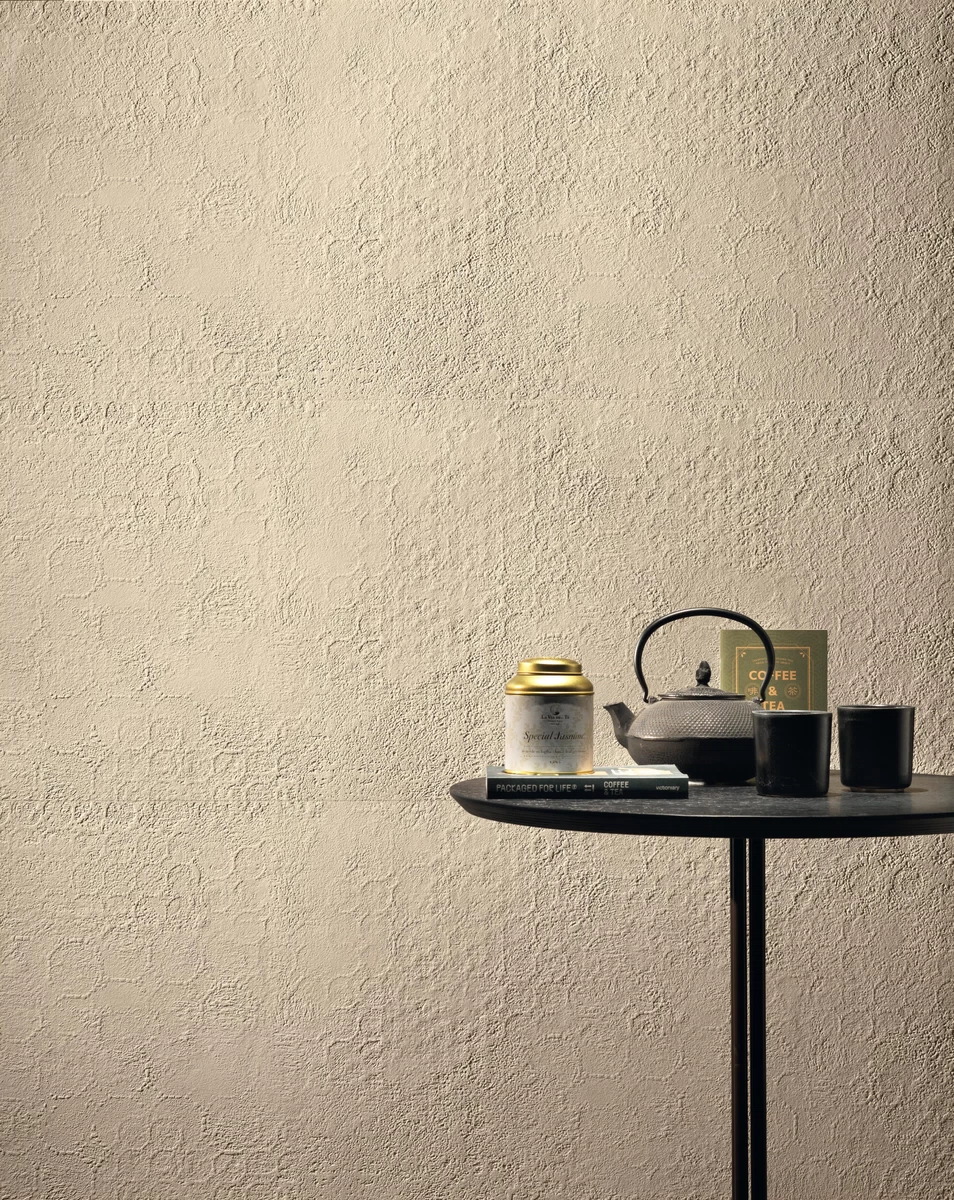 AtlasConcorde BoostNatural 007 07 Kaolin-3DTexture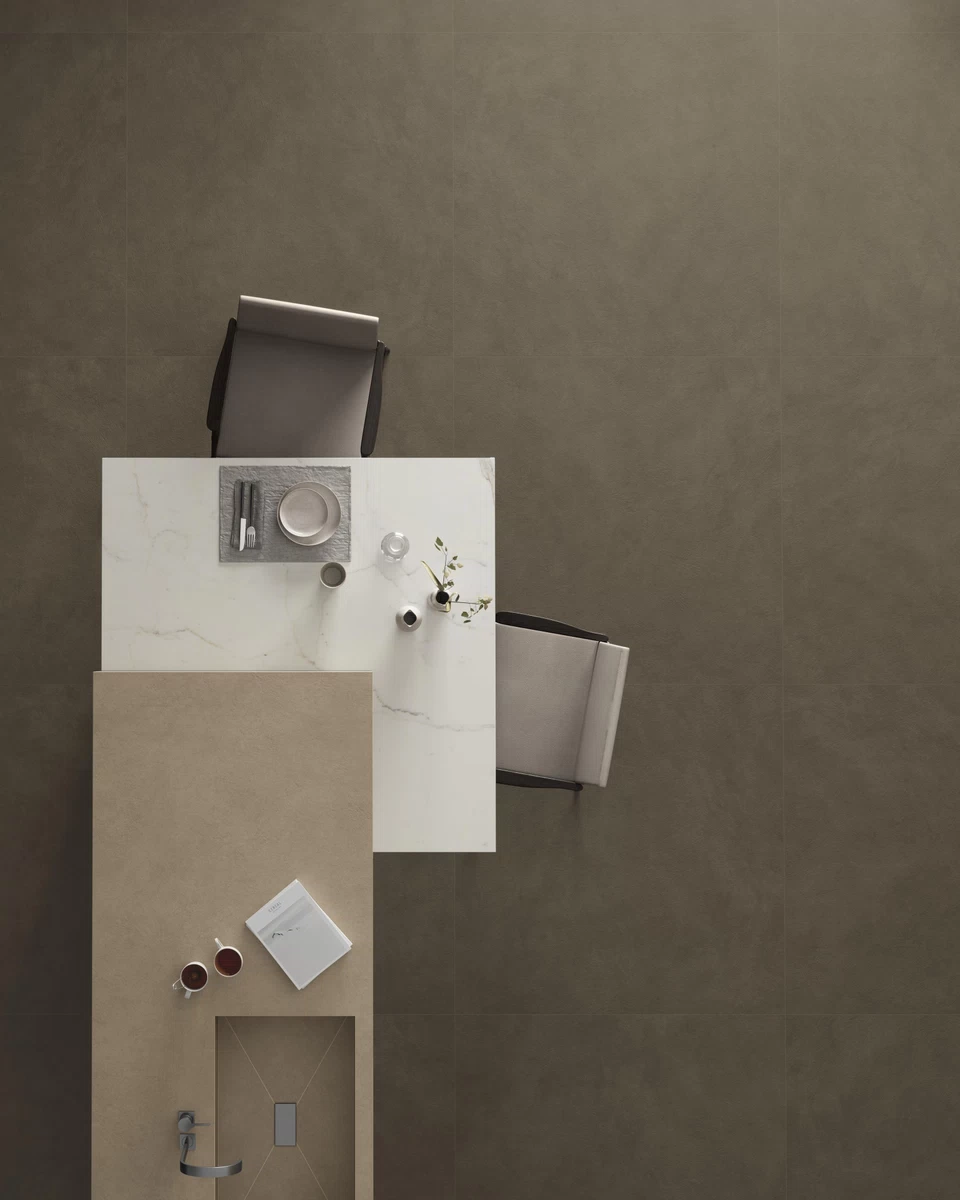 AtlasConcorde BoostNatural 010 03 Umber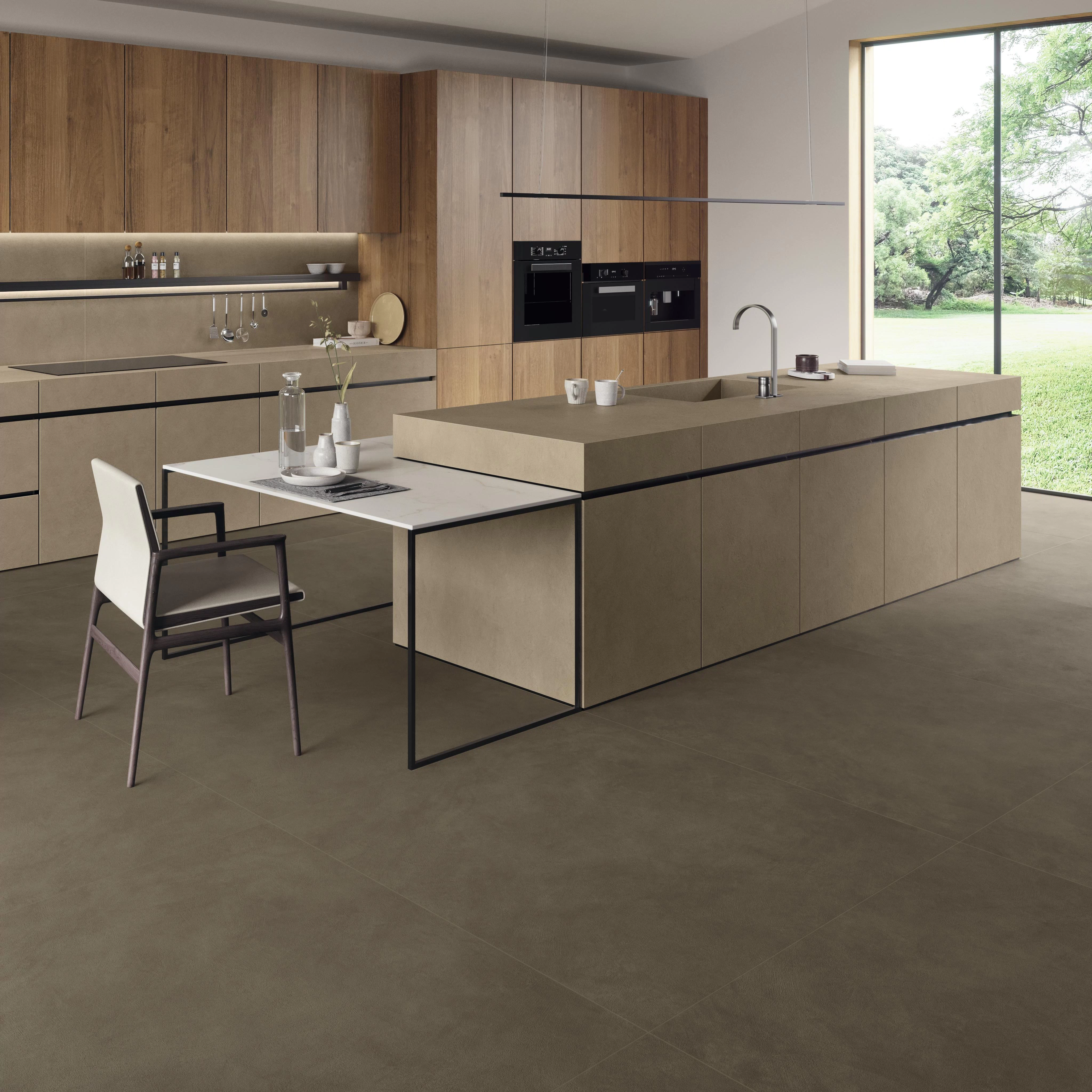 Natural style kitchen with raw-earth-effect porcelain tiles
Choosing a raw-earth-effect porcelain tile floor can infuse your contemporary kitchen with unexpected appeal. Simplicity and character intersect thanks to the Umber and Ecru colors. Large porcelain slabs are also well-suited to the kitchen thanks to their technical qualities and design versatility, and give the interior a striking visual counterpoint, ensuring excellent levels of performance.
Natural elegance for a raw-earth-effect bathroom
The bathroom is definitely one of the rooms where design solutions must ensure safety and functionality as well as beauty. Indoor porcelain tiles in a large format offer a superior esthetic effect, reducing the presence of wall joints. Even in the shower, these tiles ensure not only a visual impact but also durability, cleanliness, and hygiene. Moreover, the high versatility of these solutions allows them to be used to design coordinated bathroom fixtures, such as washbasins.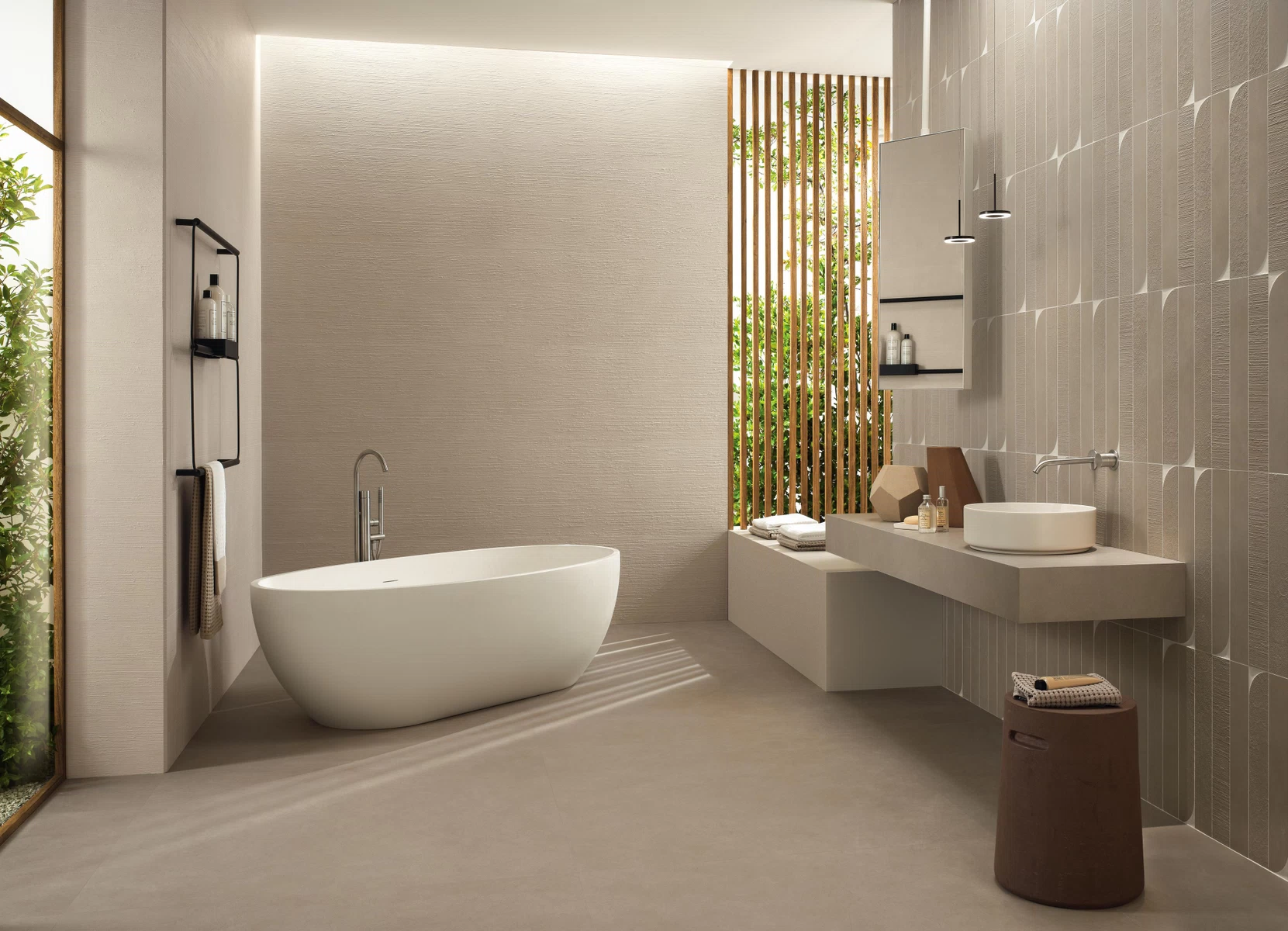 AtlasConcorde BoostNatural 003 00 Ash-Kaolin 3DBrushed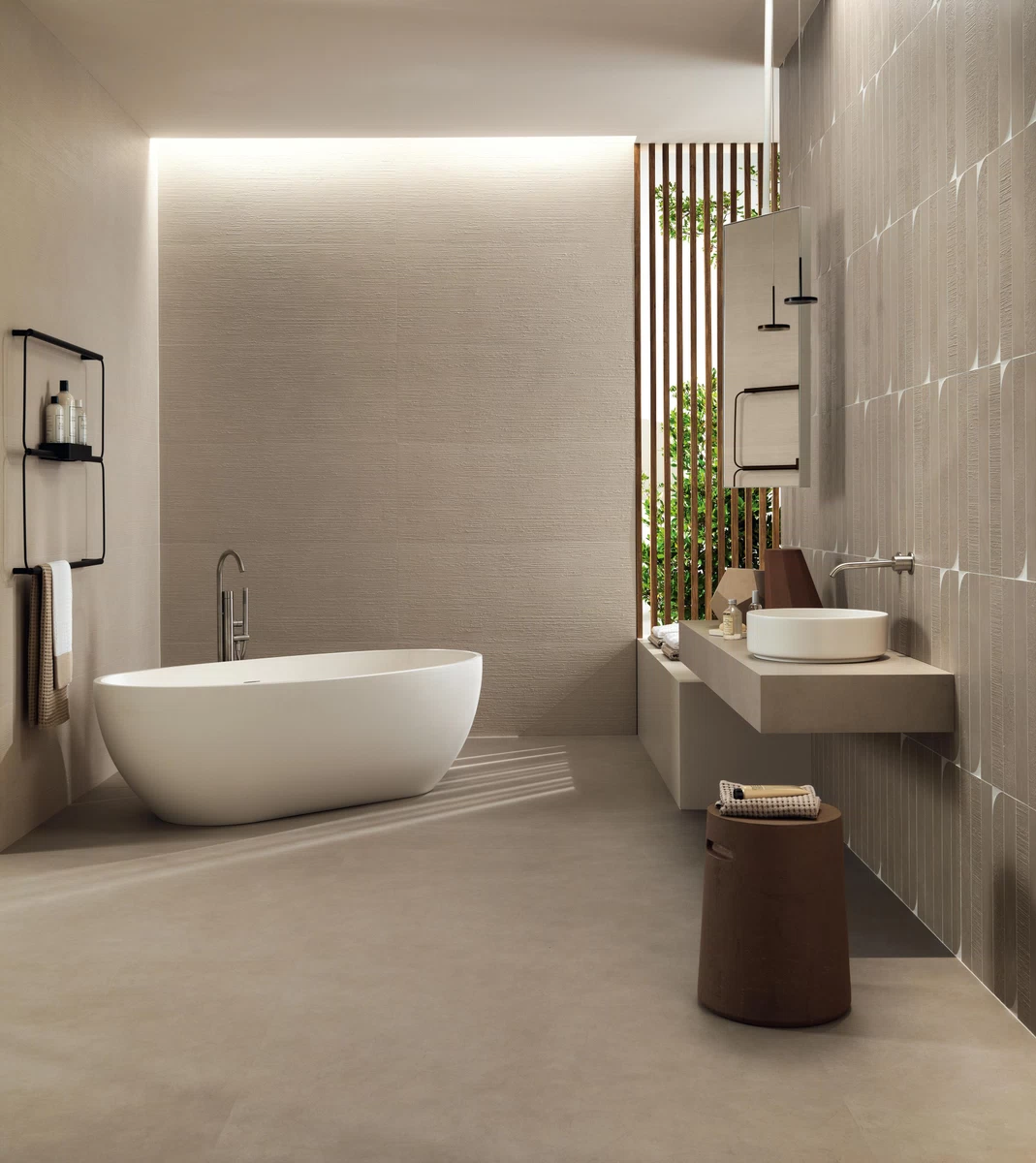 AtlasConcorde BoostNatural 003 01 Ash-Kaolin 3DBrushed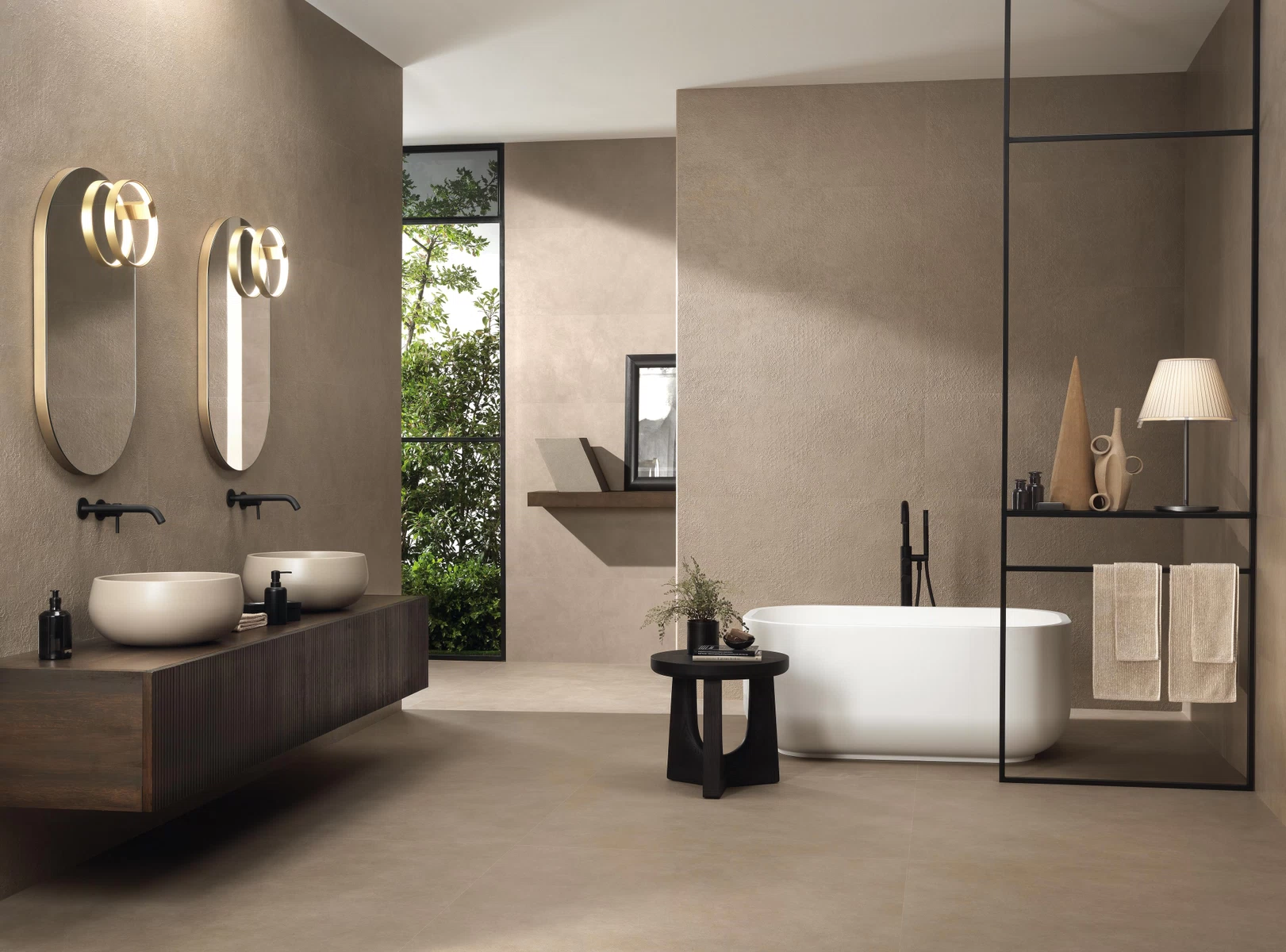 AtlasConcorde BoostNatural 004 00 Ecru 3DTexture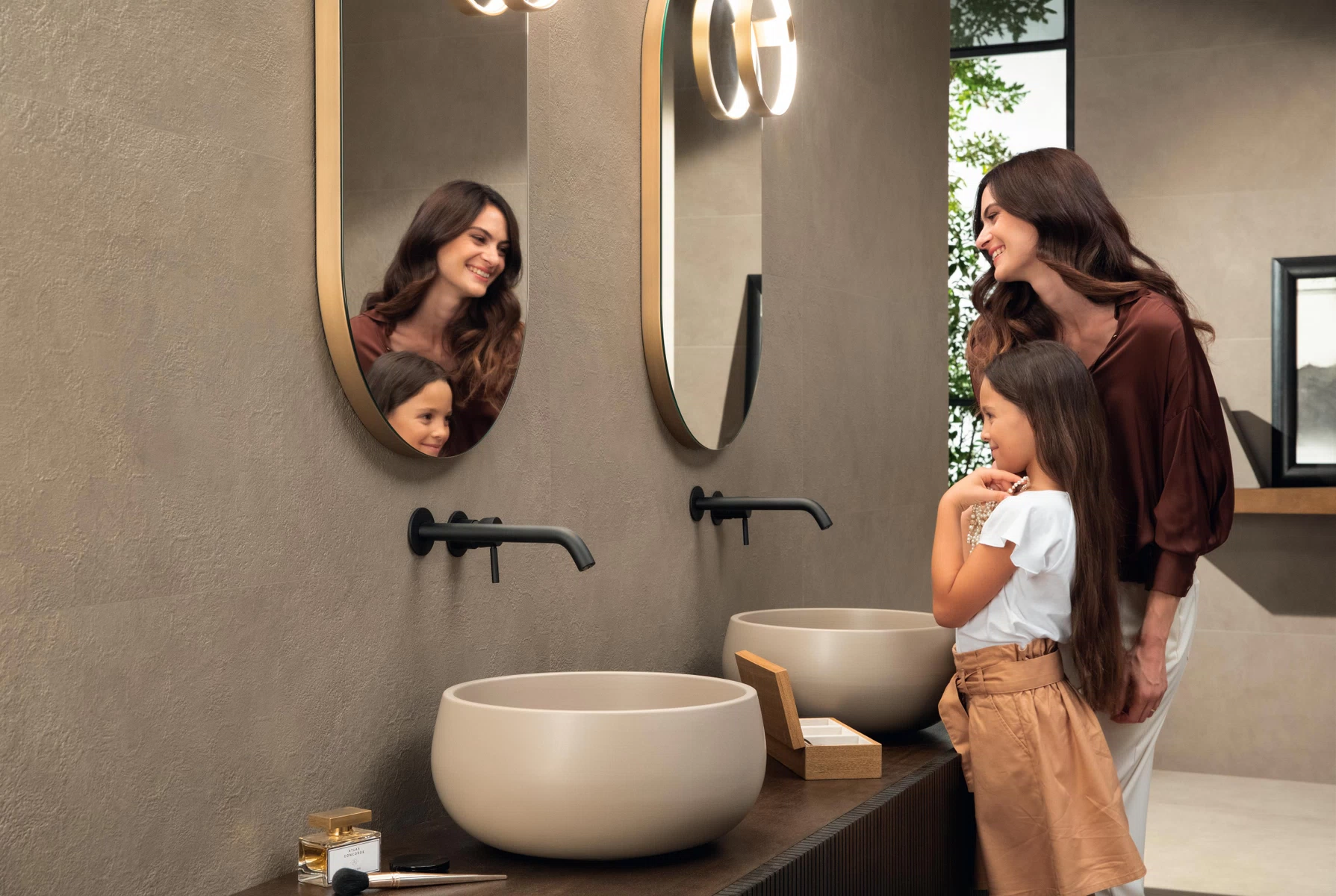 AtlasConcorde BoostNatural M02 04
AtlasConcorde BoostNatural 004 03 Ecru 3DTexture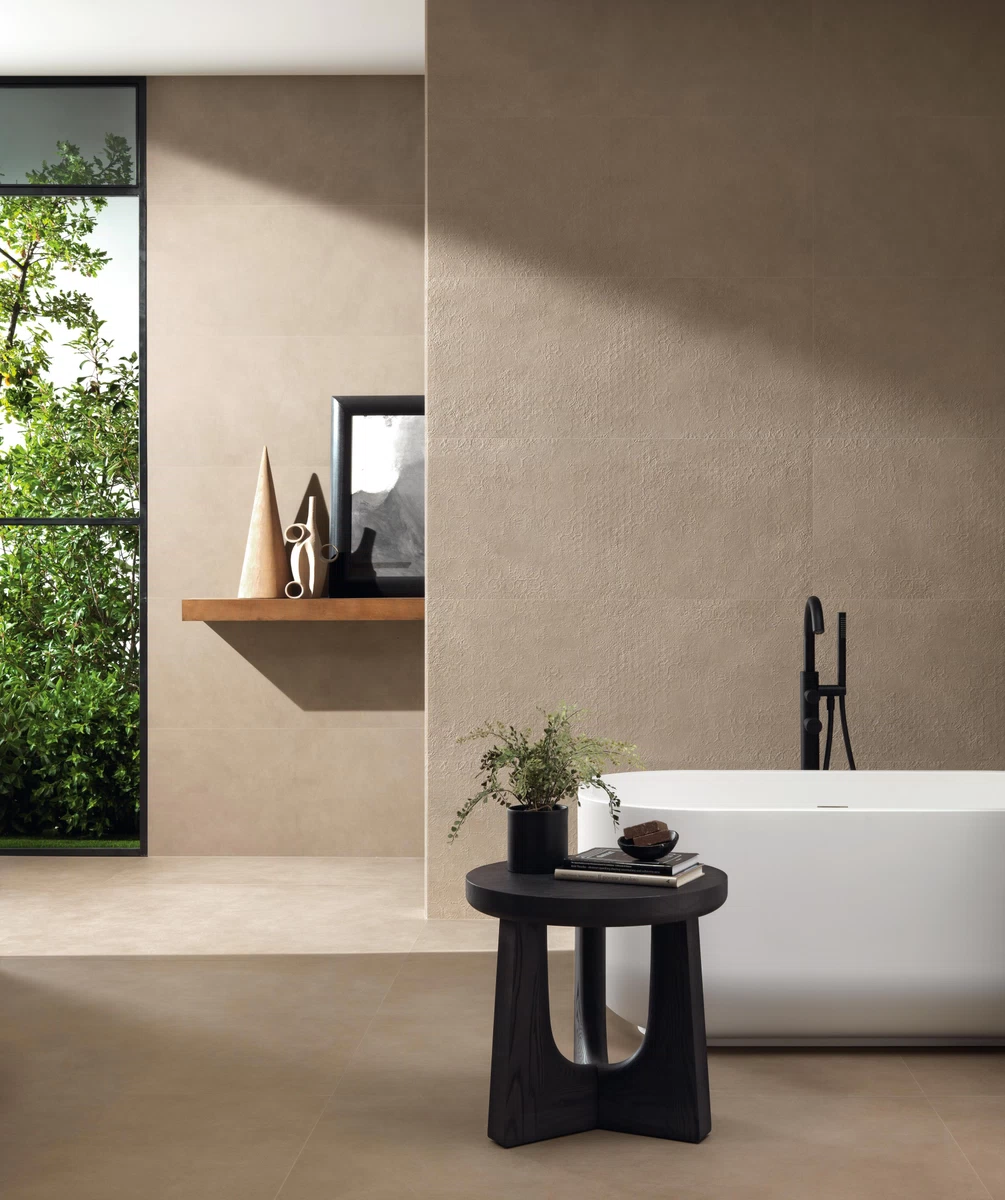 AtlasConcorde BoostNatural 004 05 Ecru 3DTexture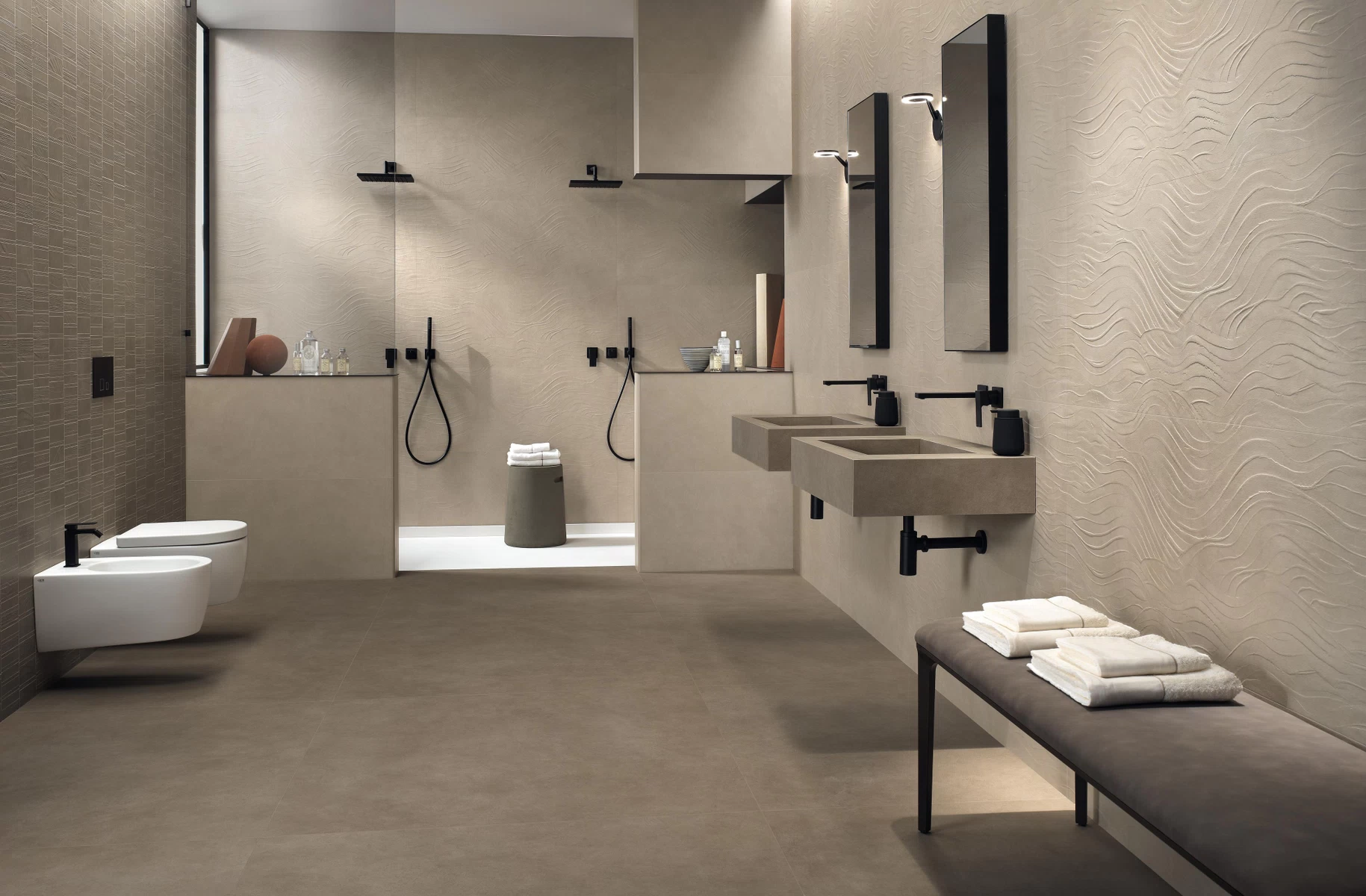 AtlasConcorde BoostNatural 002 00 Ash-Ecru 3DWave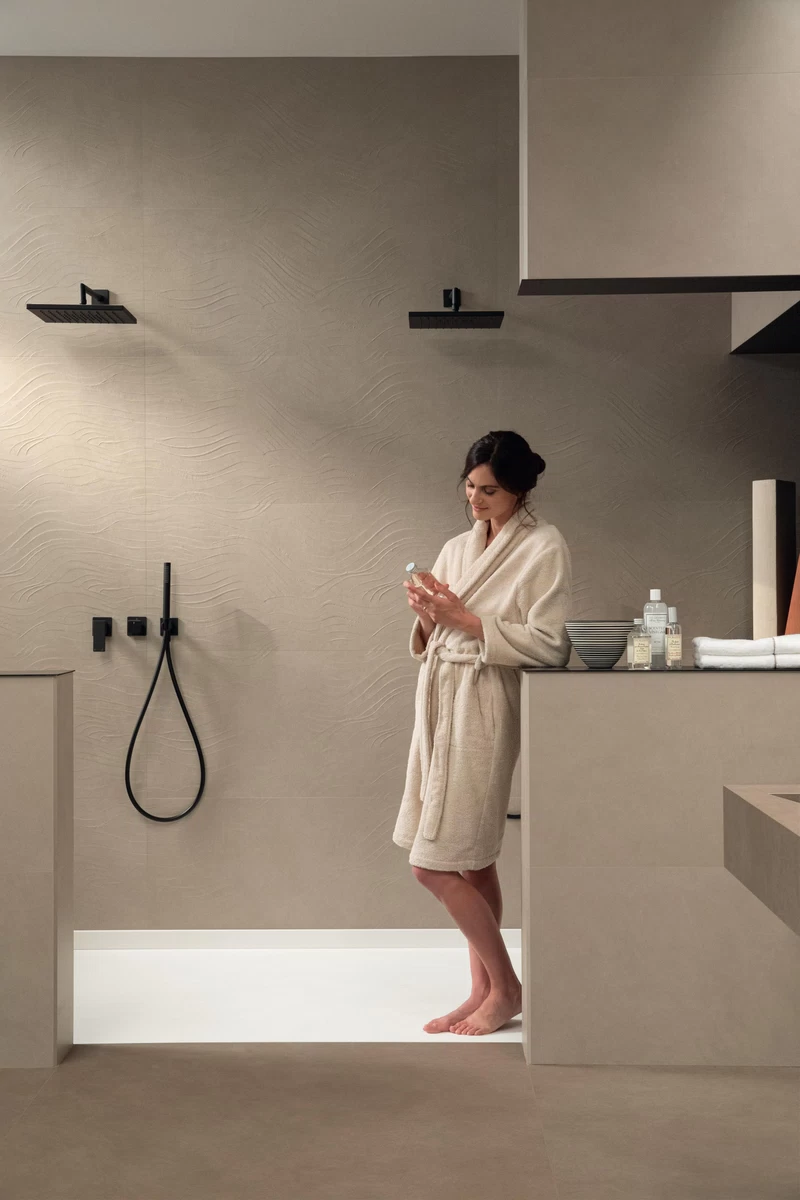 AtlasConcorde BoostNatural M03 04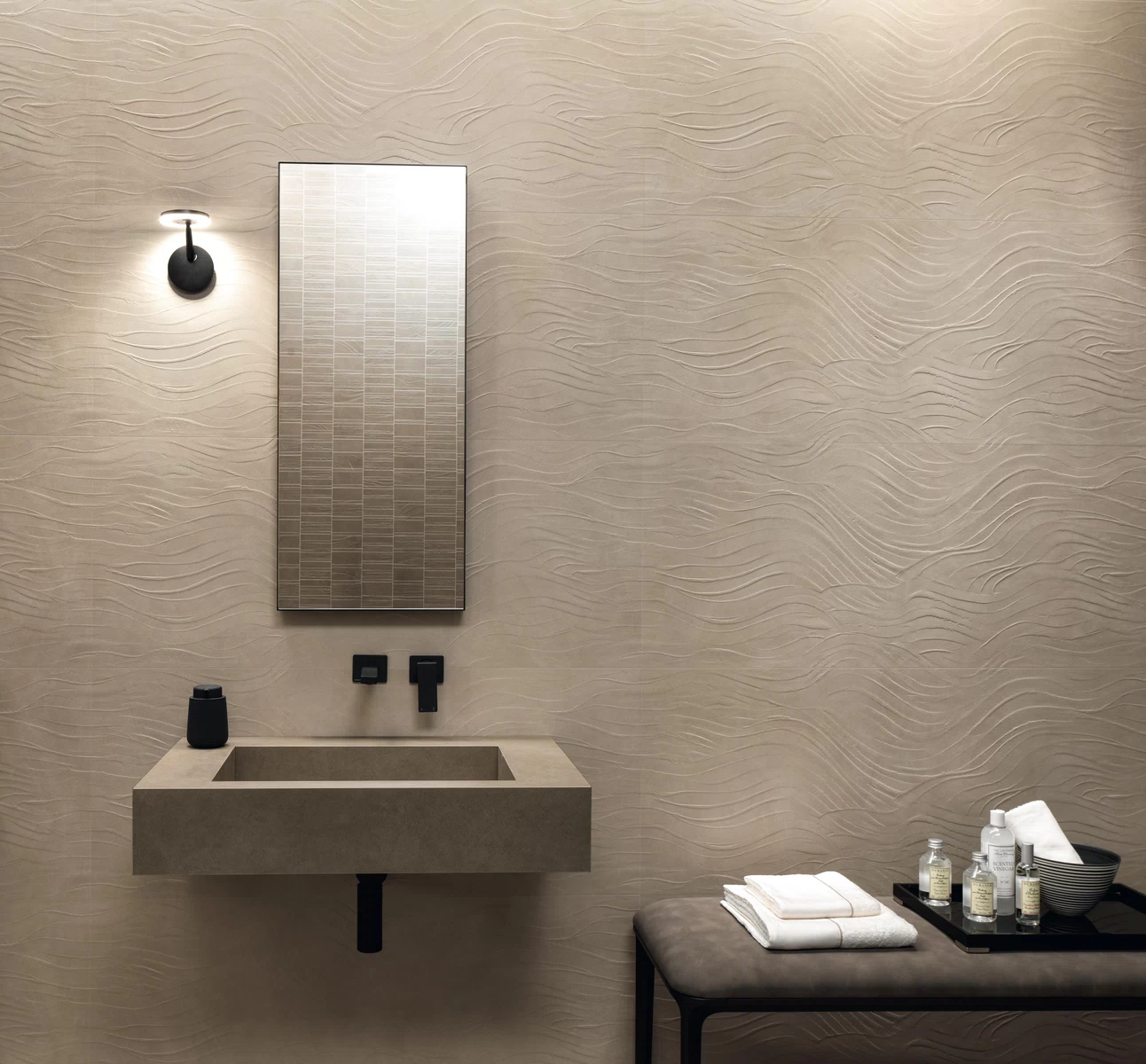 AtlasConcorde BoostNatural 002 03 Ash-Ecru 3DWave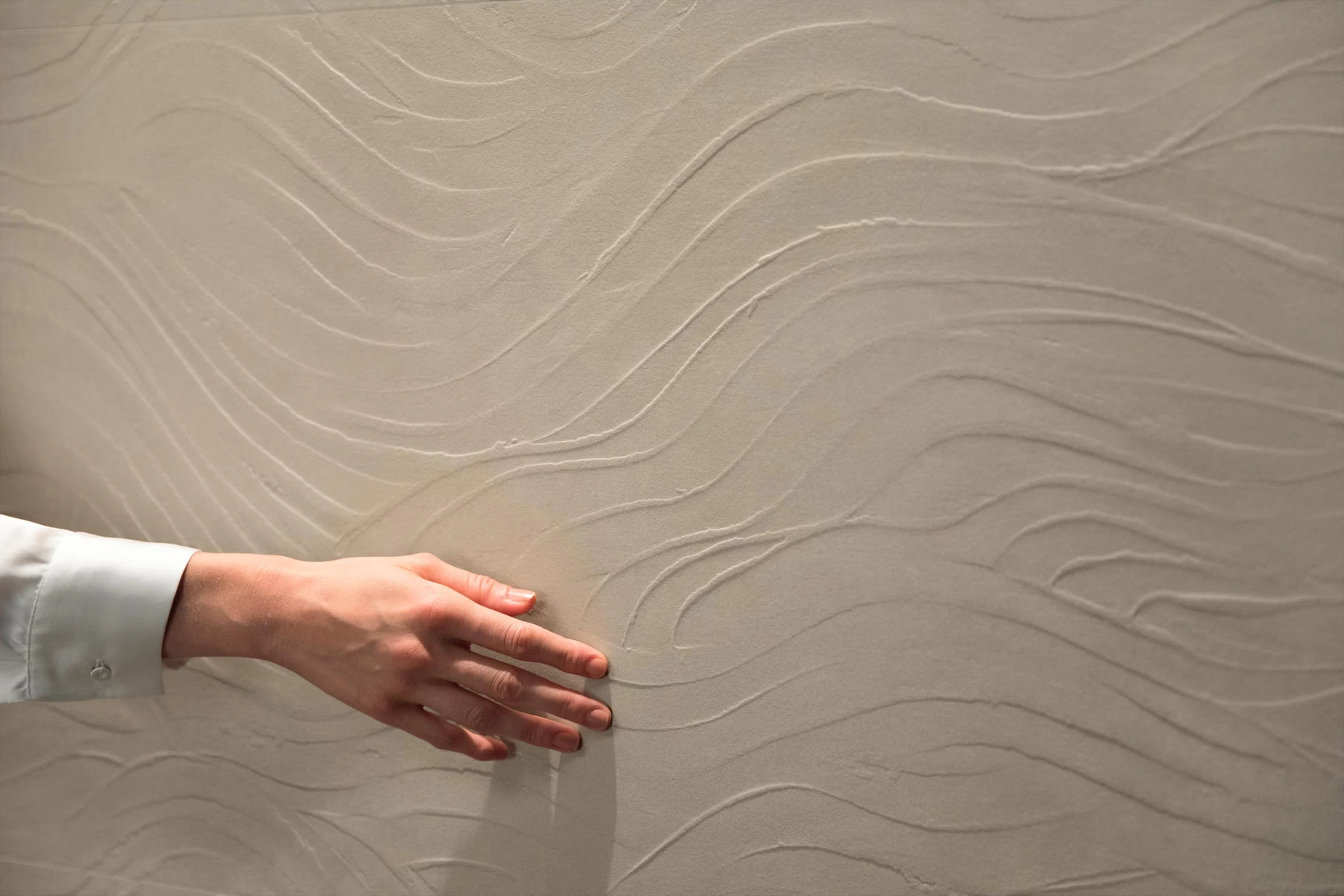 AtlasConcorde BoostNatural M03 03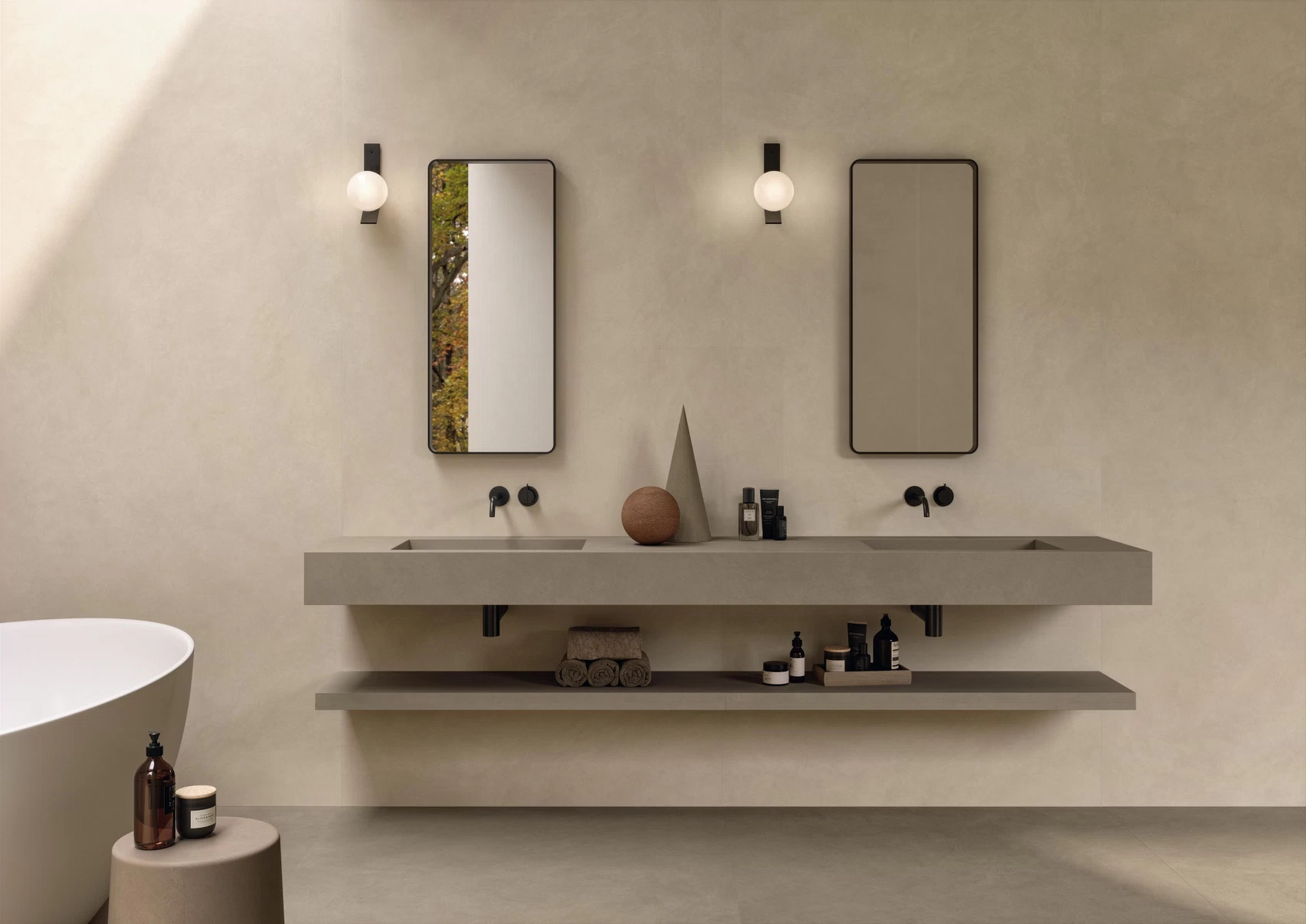 AtlasConcorde BoostNatural 008 03 Ash-Kaolin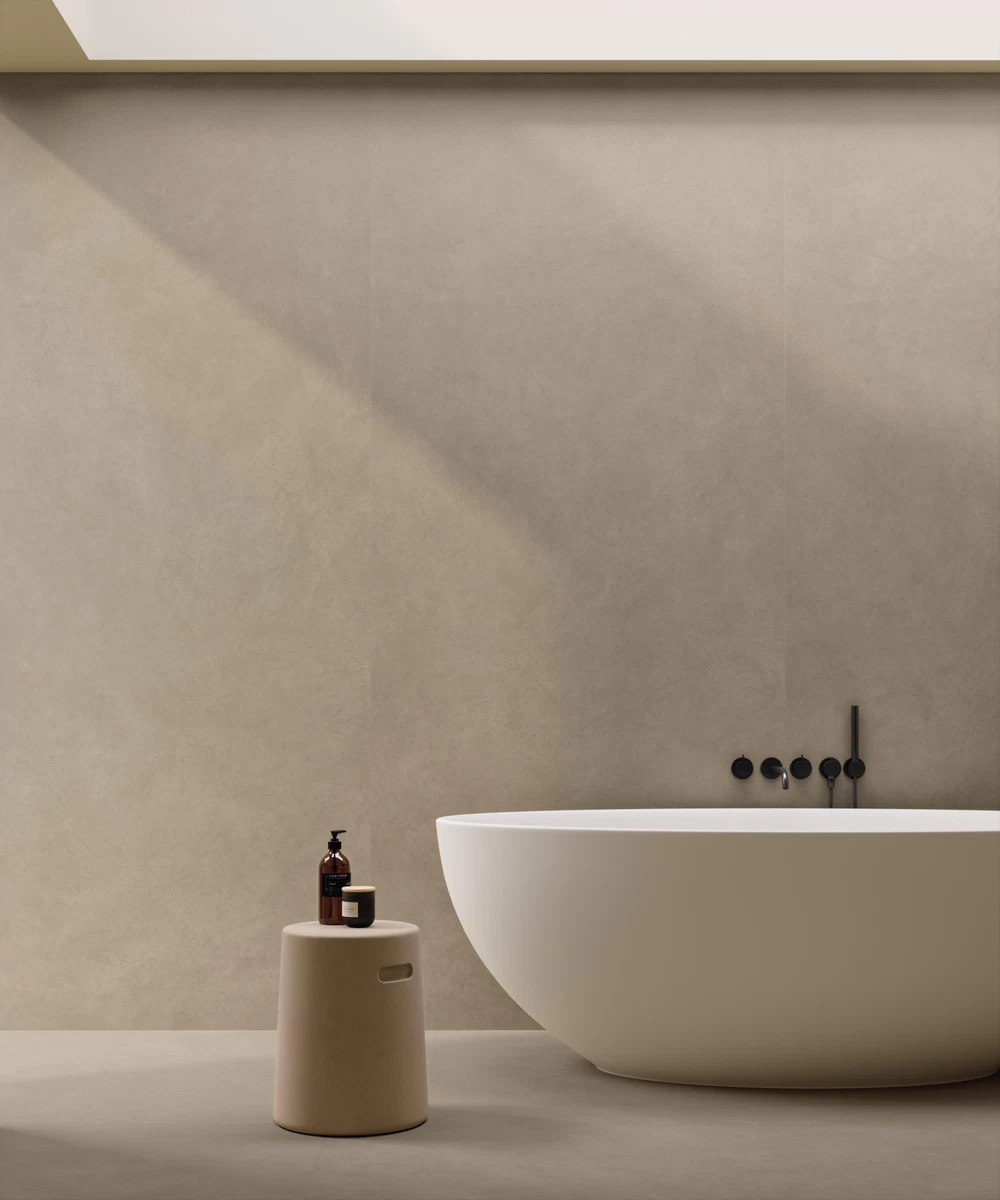 AtlasConcorde BoostNatural 008 01 Ash-Kaolin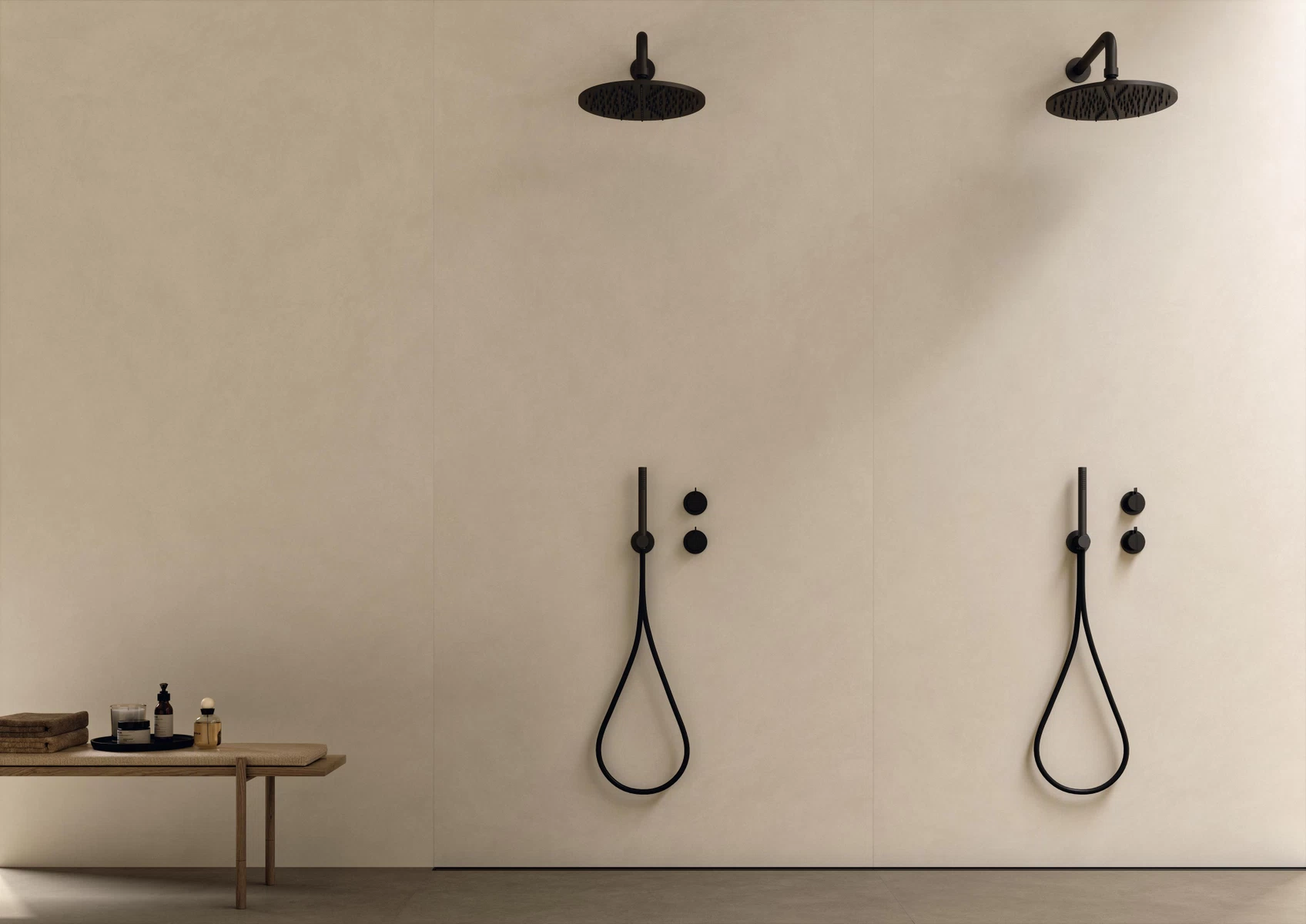 AtlasConcorde BoostNatural 008 02 Ash-Kaolin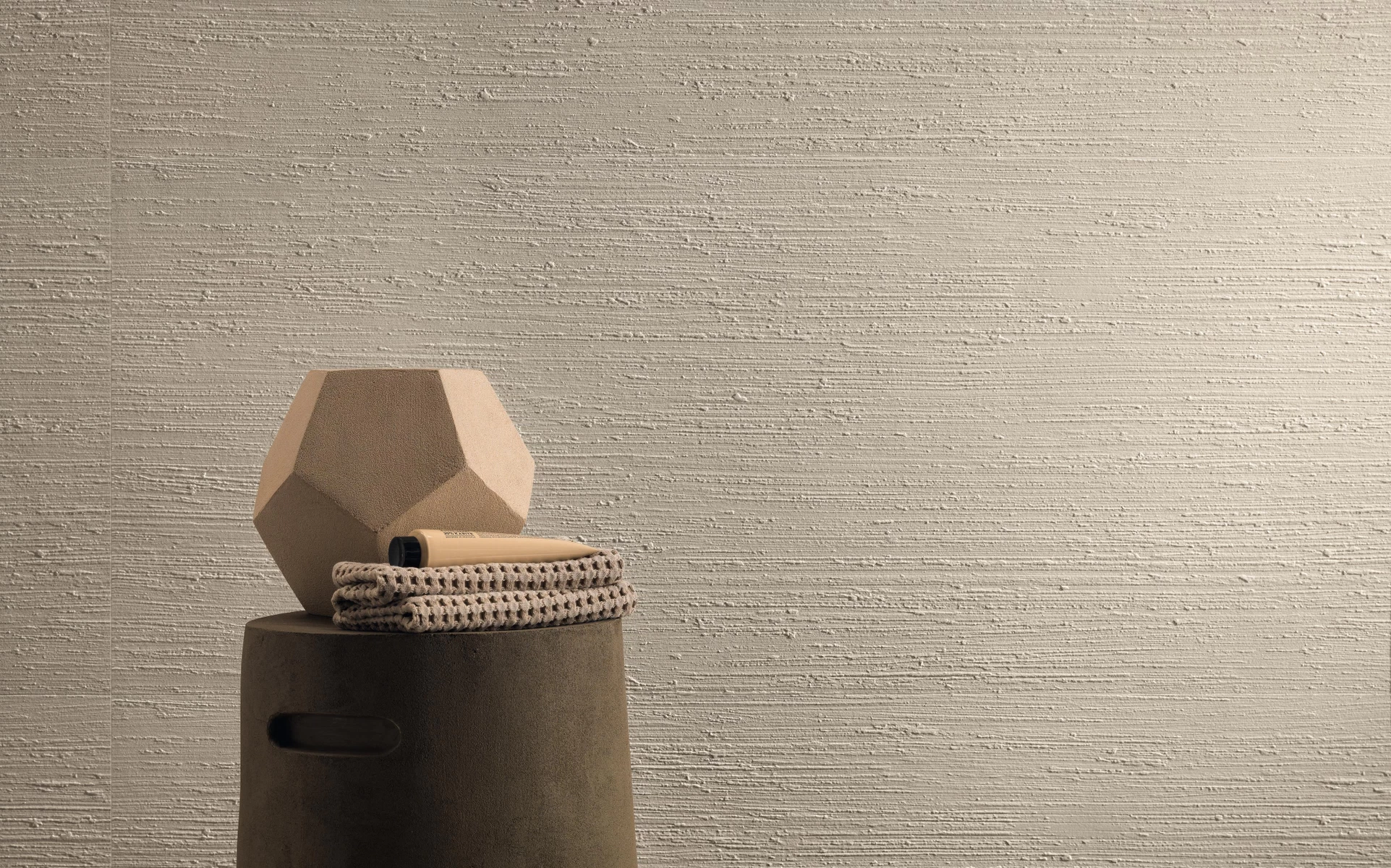 AtlasConcorde BoostNatural 003 08 Kaolin 3DBrushed