The sustainable beauty of marble-effect porcelain tiles
Find out why Atlas Concorde's marble-effect porcelain tiles reflect the latest trends both in design and environmental sustainability.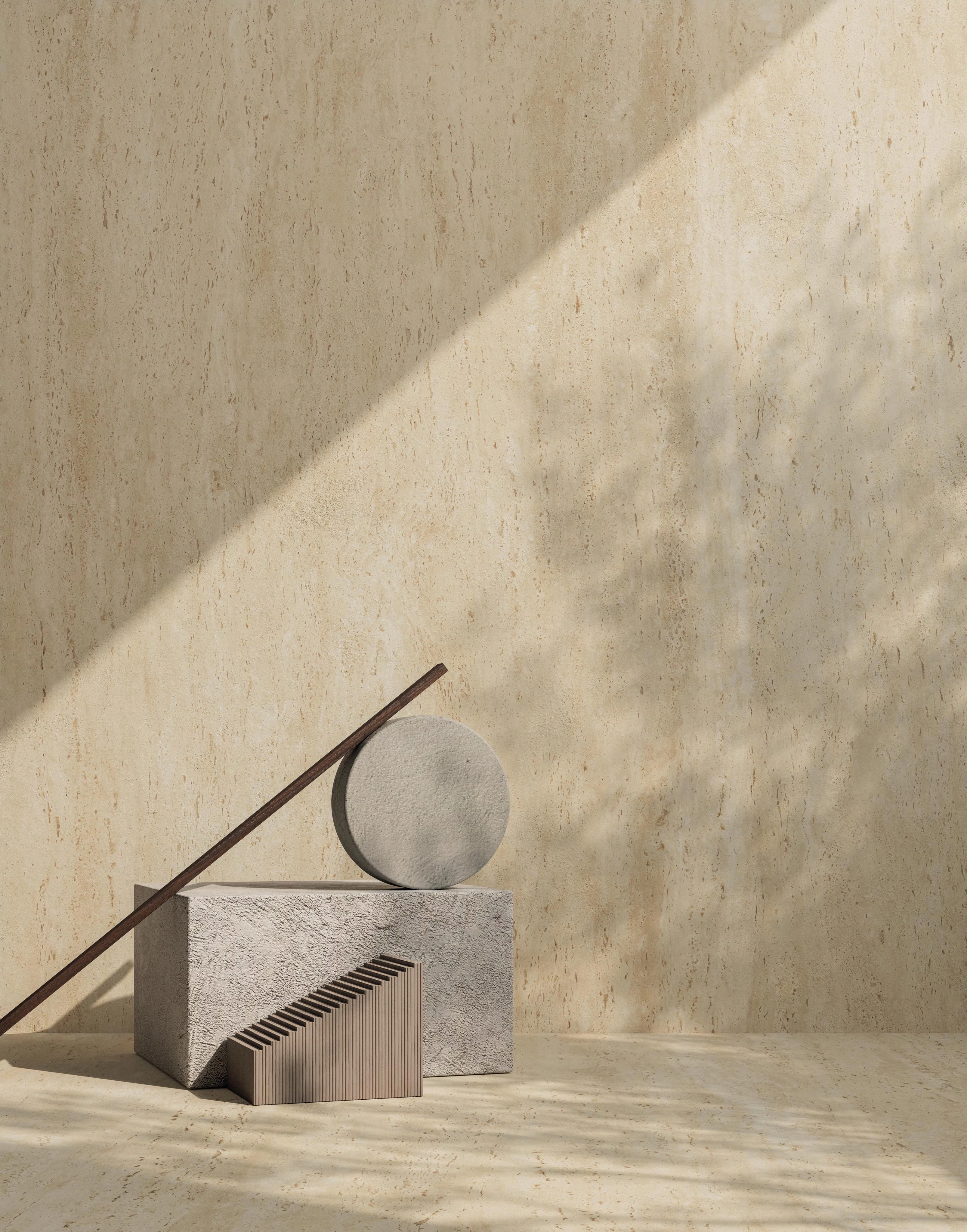 Timeless marvel. / The new face of majesty.
Marble is a material with timeless appeal, synonymous with purity, style, and elegance. In every age it has inspired architects and sculptors with its colorful symphonies that have given value to facades and colonnades of majestic buildings. In recent years, the ceramic world has reinterpreted its beauty through innovative shapes and unexpected combinations of colors and textures, transforming an icon of classical architecture into a distinctive element of contemporary design.
Ceramics for environmental sustainability.
Today, sustainability is an imperative that also demands informed decisions by the design world. Marble-effect porcelain tiles are the ideal alternative to reduce the impact on the land and the exploitation of natural quarries. The ceramic material faithfully reproduces the contrasting veins and brilliance of the most sought-after marbles, from the pure white of Calacatta to the intense colors of quartzites and precious stones.
Each collection is produced according to criteria of maximum environmental sustainability, employing industrial processes focused on reducing waste, emissions, and consumption of natural raw materials.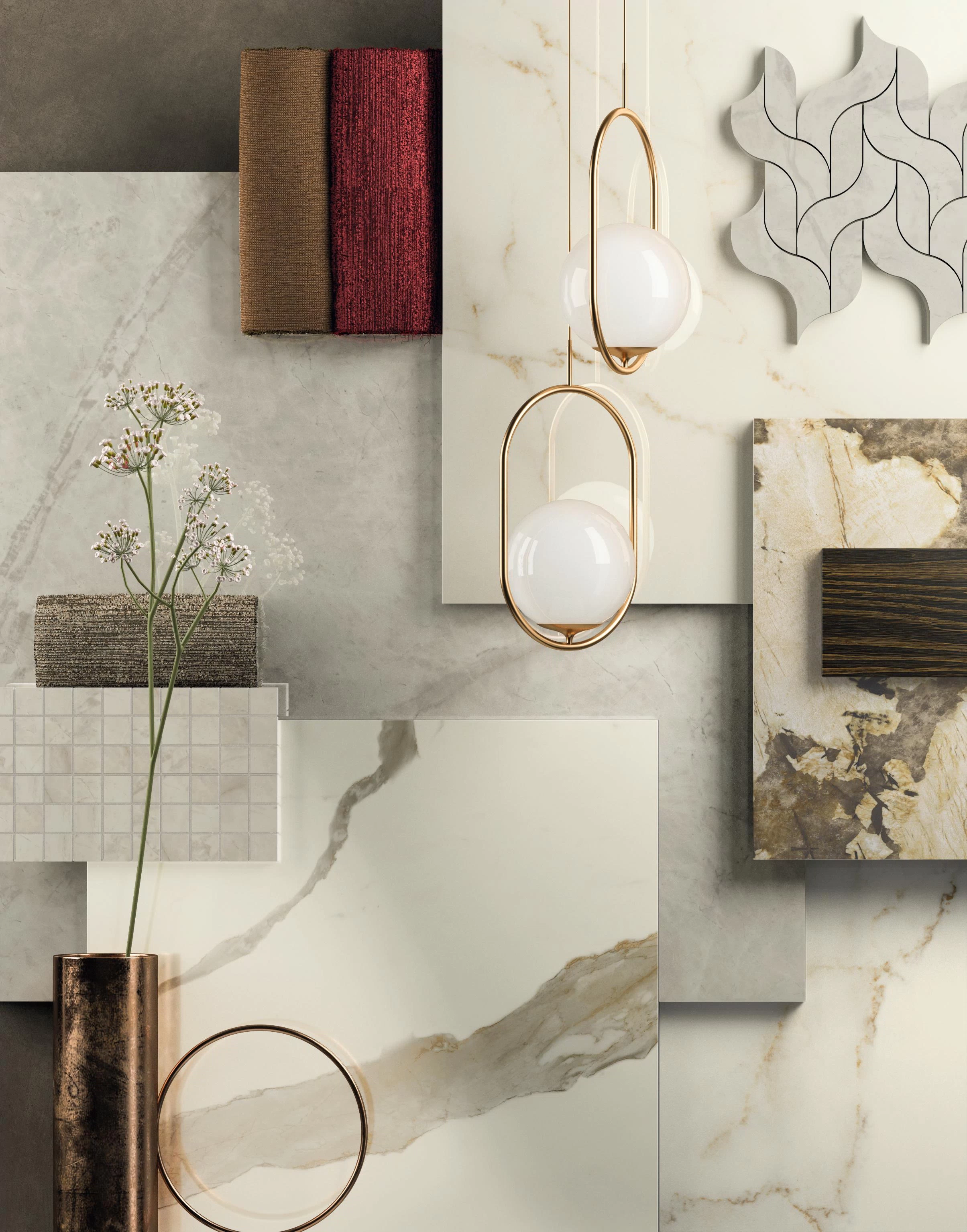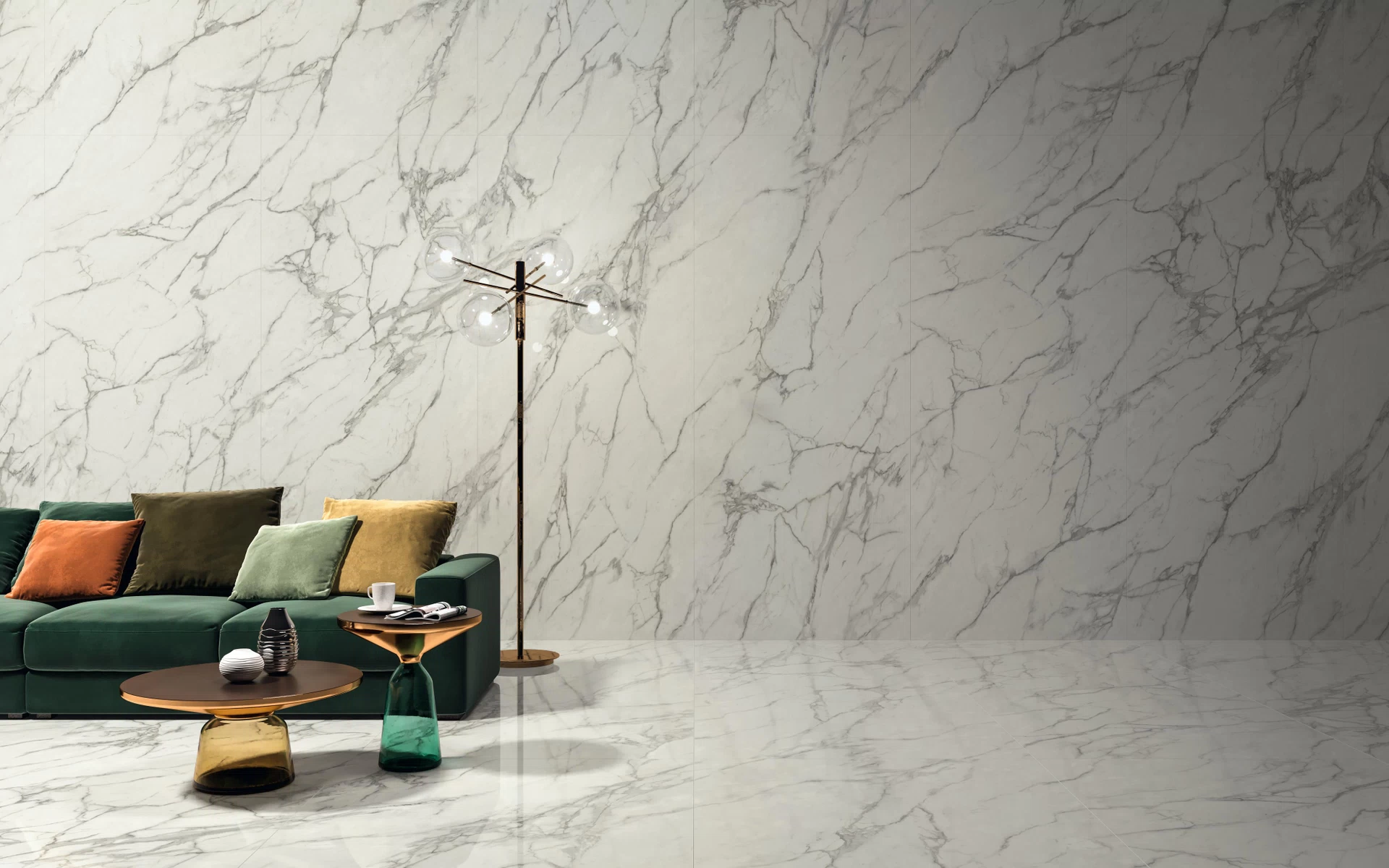 AtlasConcorde XL-Marvel Look 04 CalacattaExtra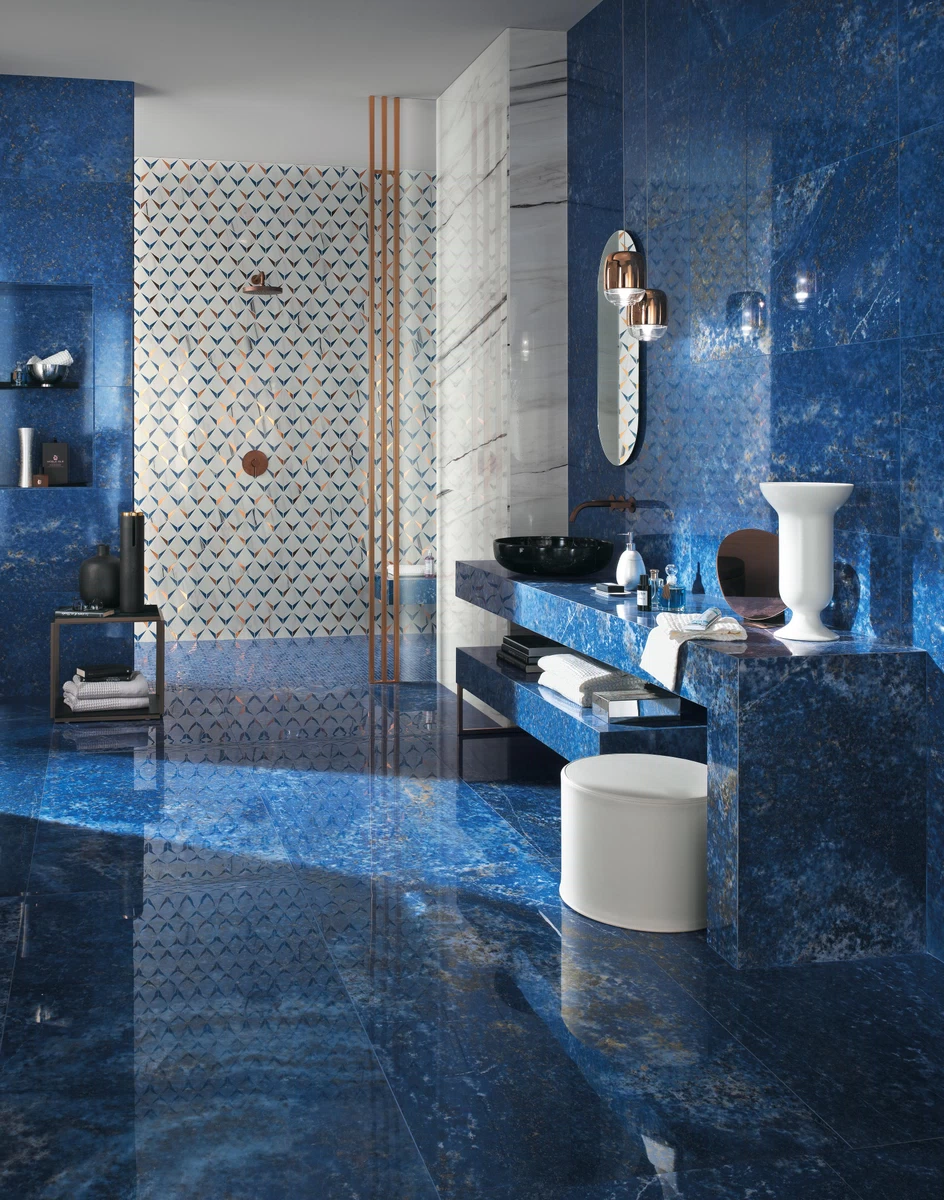 AtlasConcorde MarvelDream 004 01 Ultramarine ADV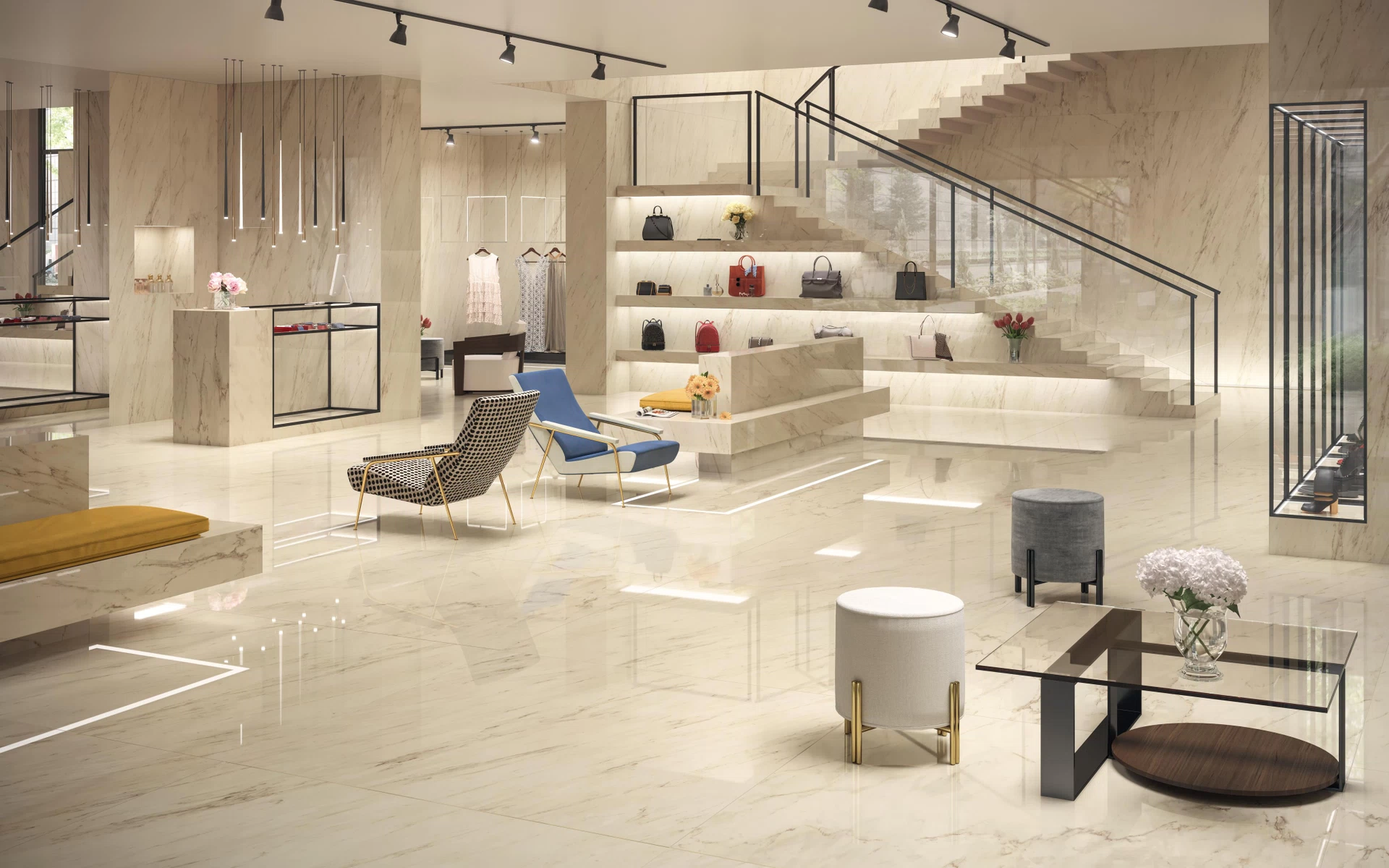 AtlasConcorde MarvelPro 018 00 CremoDelicato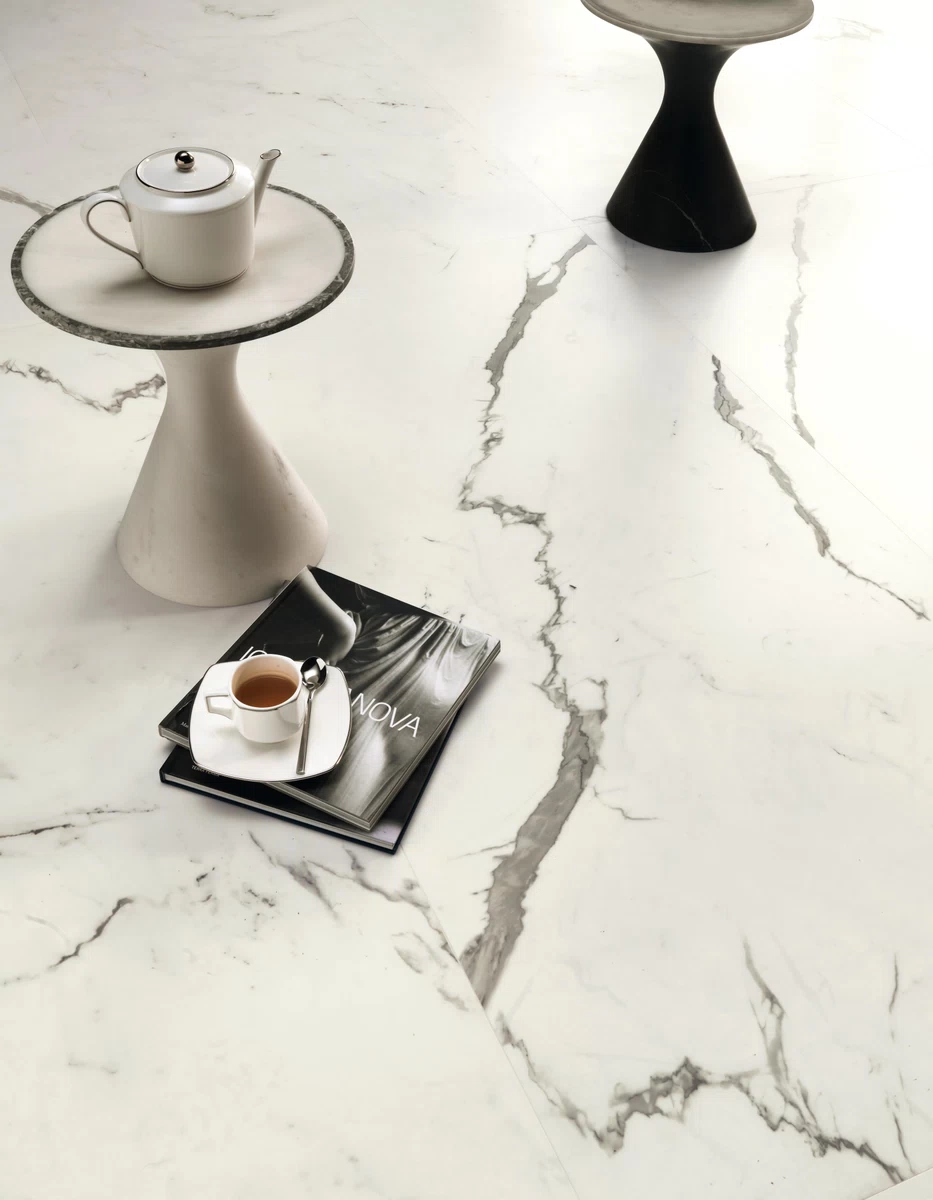 AtlasConcorde MarvelShine 001c 01 StatuarioSupremo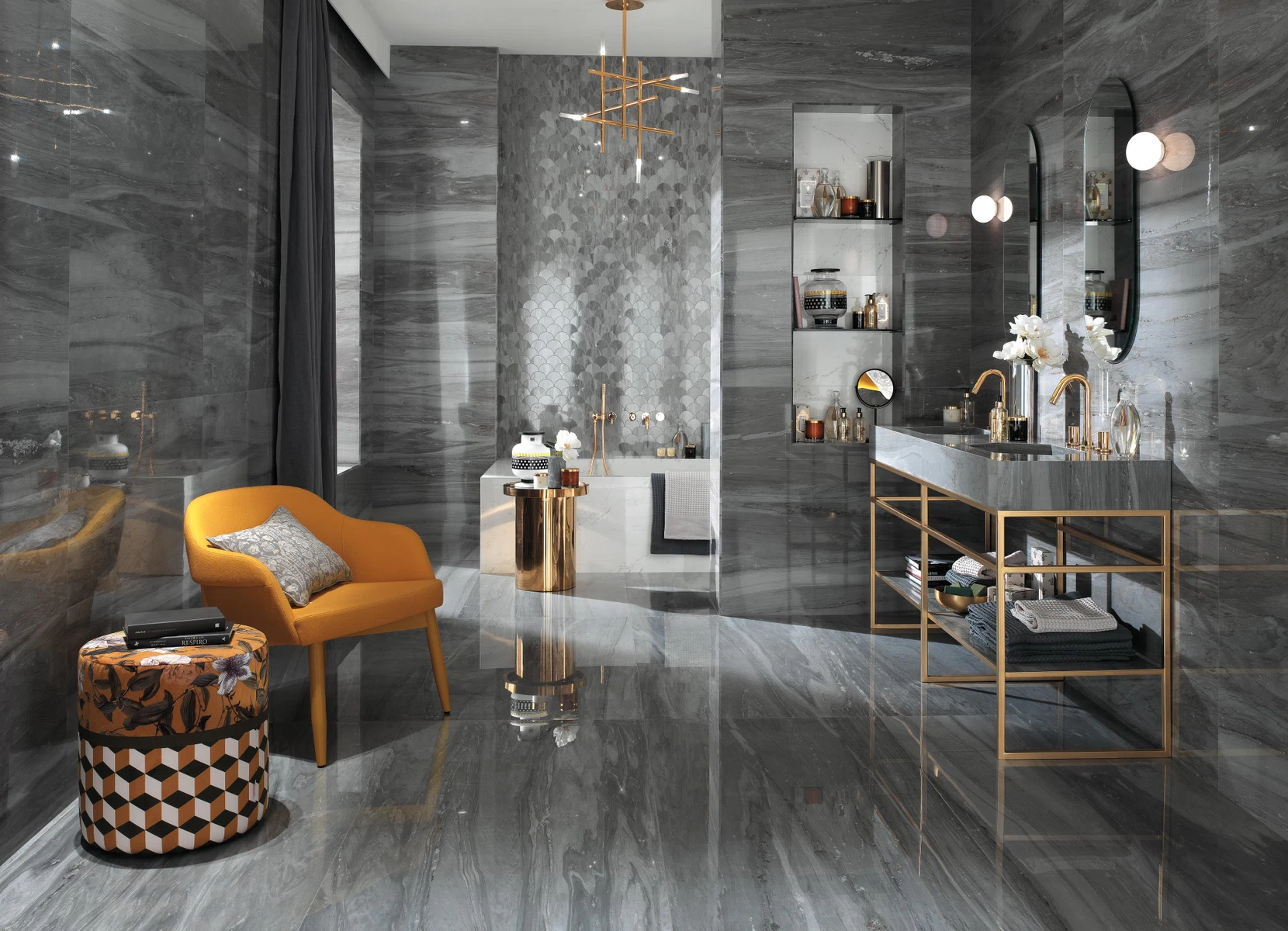 AtlasConcorde MarvelDream 003 00 MorningSky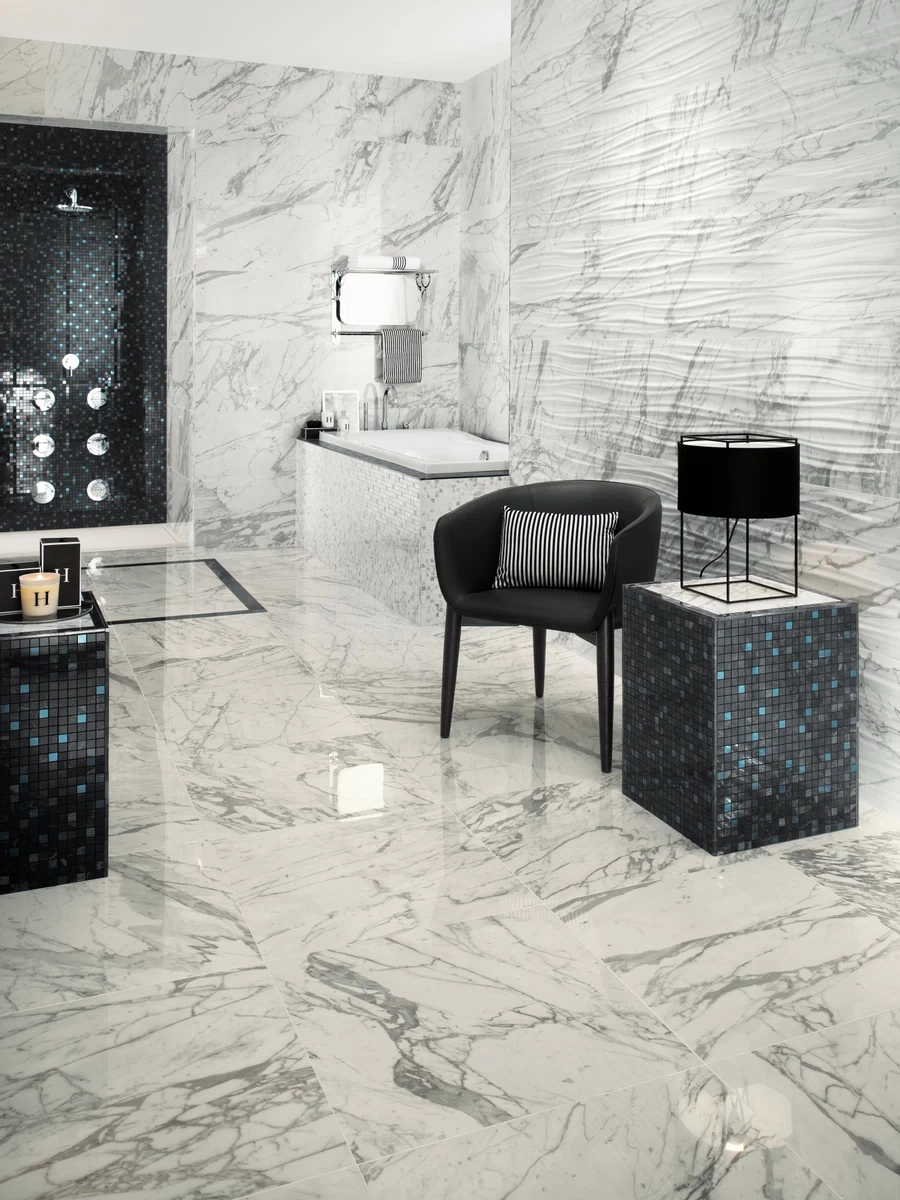 Marvel Pro Statuario Select, Marvel Pro Statuario Select Ribbon, Marvel Pro Statuario Select Mosaic, Marvel Pro Noir St. Laurent Mosaic, Marvel Pro Statuario Select Spigolo, Marvel Pro Noir St. Laurent Spigolo, Marvel Pro Statuario Select Lappato, Marvel Pro Noir St. Laurent Listello Lappato, Marvel Pro Noir St. Laurent Angolo Lappato
AtlasConcorde MarvelShine 006 02 CalacattaPrestigio Bookmatch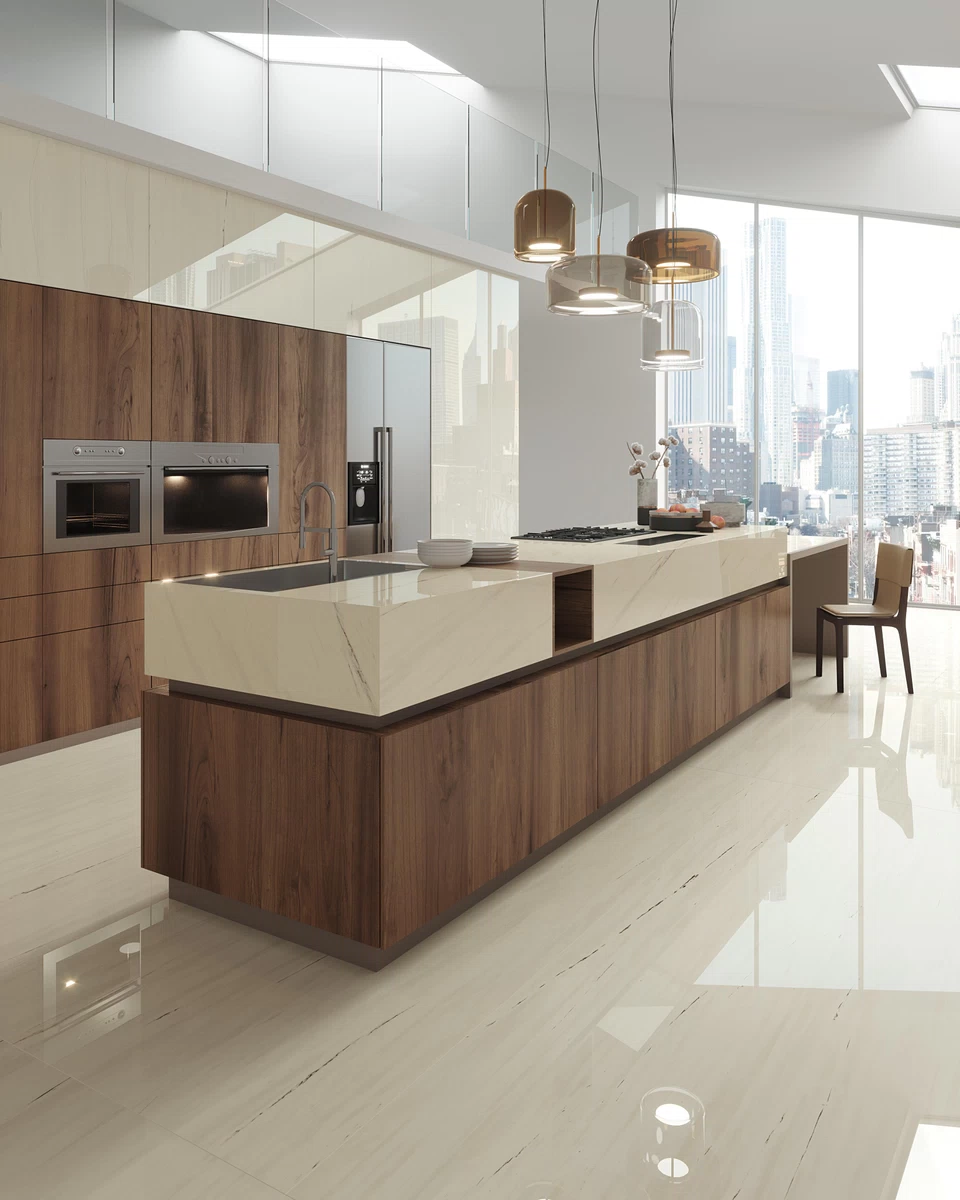 AtlasConcorde MarvelStone 017 01 BiancoDolomite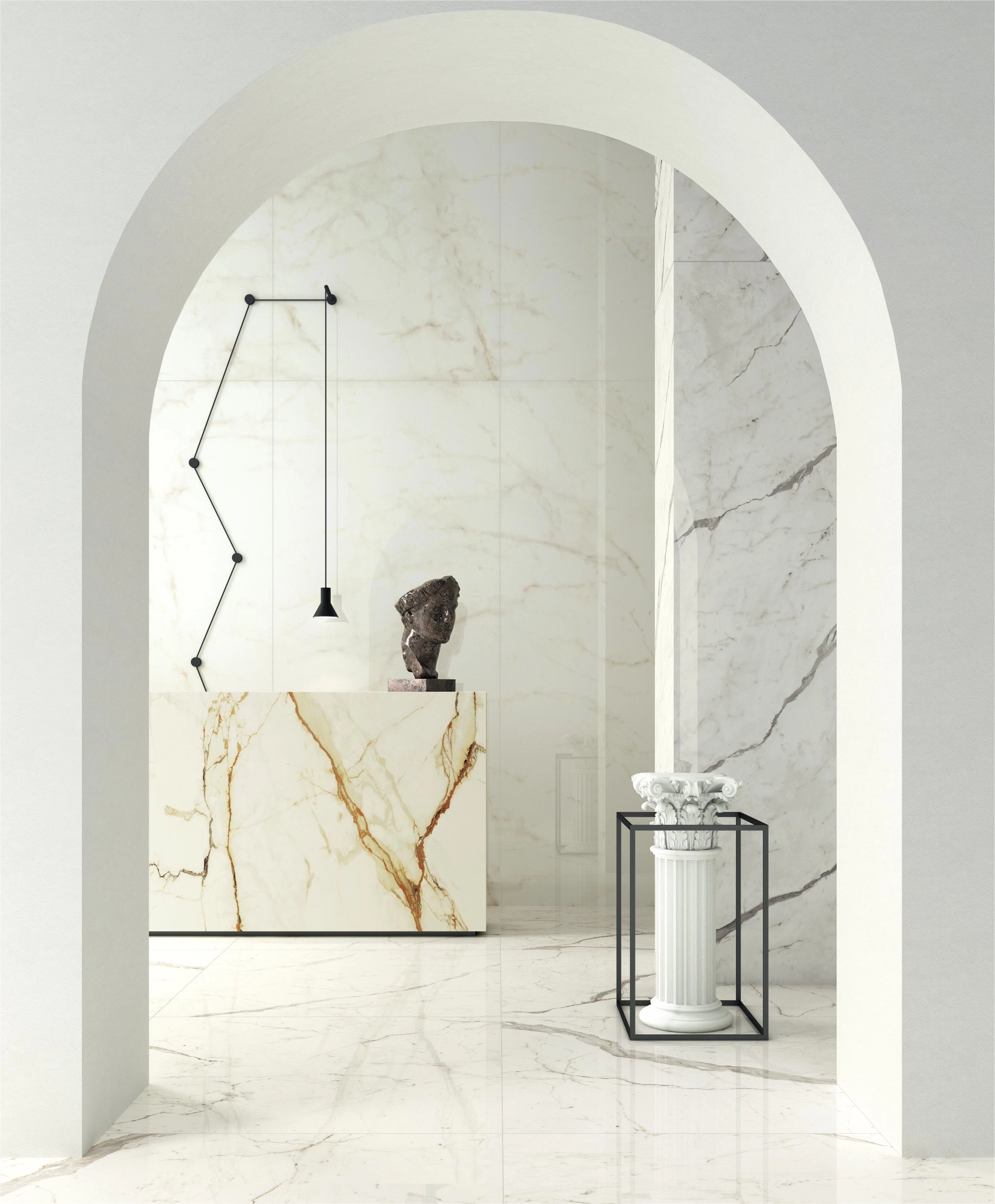 Contemporary icon.
The sumptuousness of marbles from around the world lives again on ceramic surfaces featuring superior technical performance and beauty. Marble-effect porcelain tiles enhance all spaces: residential, commercial, hotel, and wellness, both indoors and out. They can be used for floors, walls, furnishings, countertops, tables, sinks, and fixtures, alone or in combination with other textures and looks such as wood, concrete, and stone.
Marvel World: the marble effect at the service of design.
With Marvel World, Atlas Concorde partners with architects and designers from around the world. Over the years these collections have become a point of reference thanks to a continuous reinterpretation of marble in a modern key. Investments in esthetic research and technological processes have made it possible to reproduce the finest materials with textures and surfaces rich in graphic details. To celebrate Marvel's 10th anniversary, Atlas Concorde has created three stunning marble-effect collections.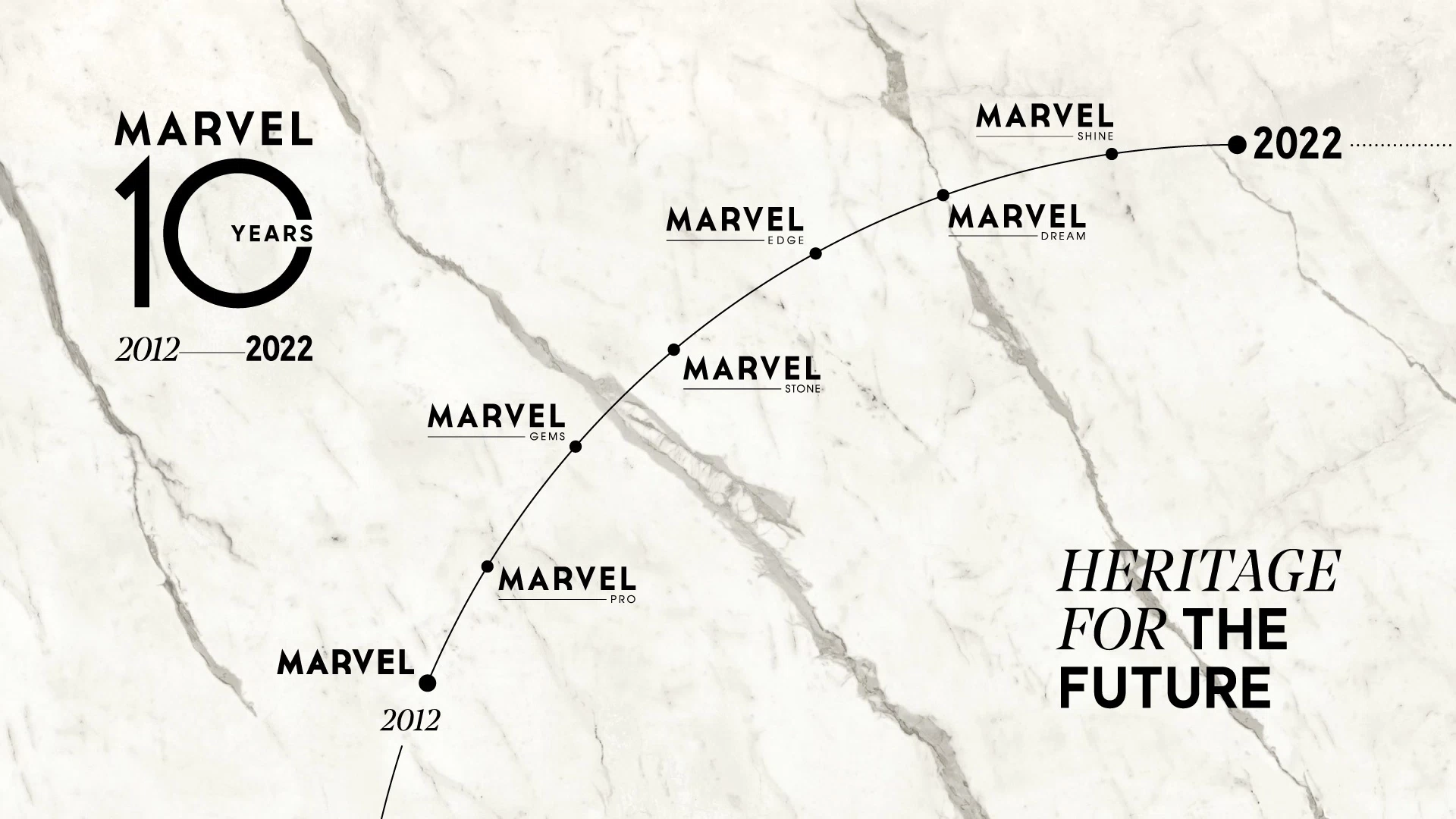 Marvel Gala, a journey through majestic nature to explore stones, marbles, and quartzites with intense colors and a vivid beauty, for spaces with a distinctive personality. Marvel X, a tribute to five iconic marbles in shades of white and gray. And Marvel Travertine, a range of understated travertine-effect tiles inspired by the sumptuousness of travertine that inaugurate the prestigious partnership with interior design and planning firm Hirsch Bedner Associates (HBA).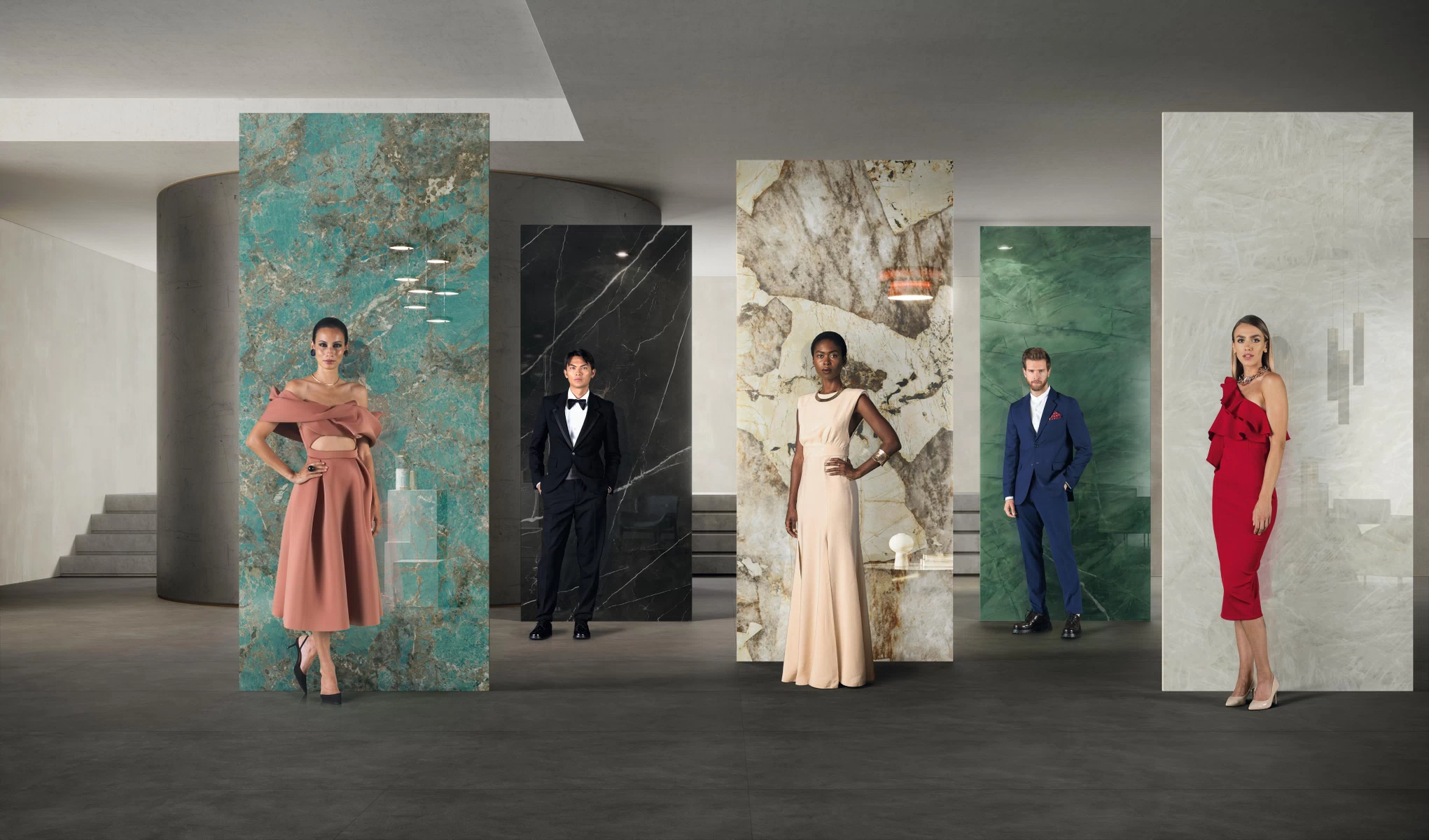 AtlasConcorde MarvelGala Roomboard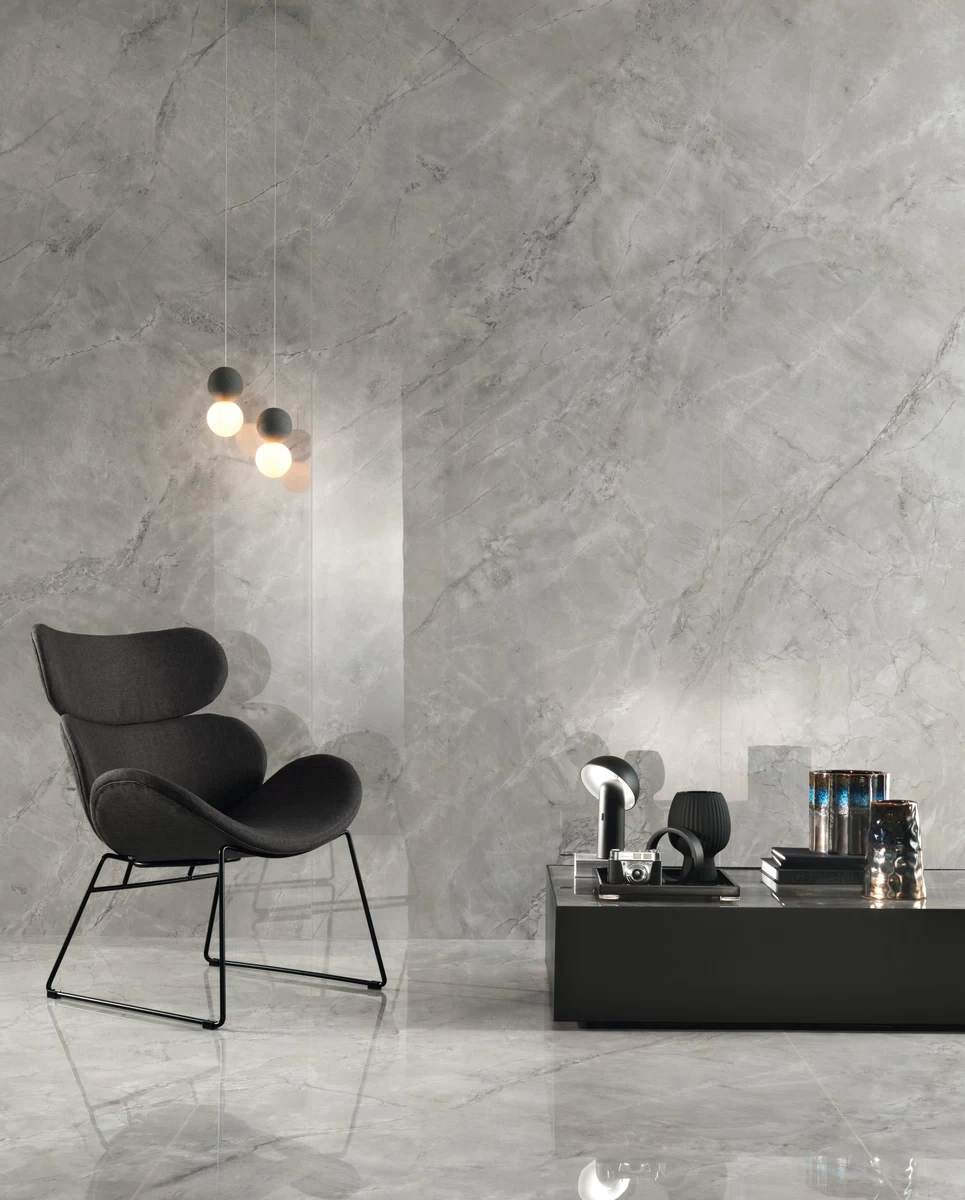 AtlasConcorde MarvelX 008 00 GreyCloud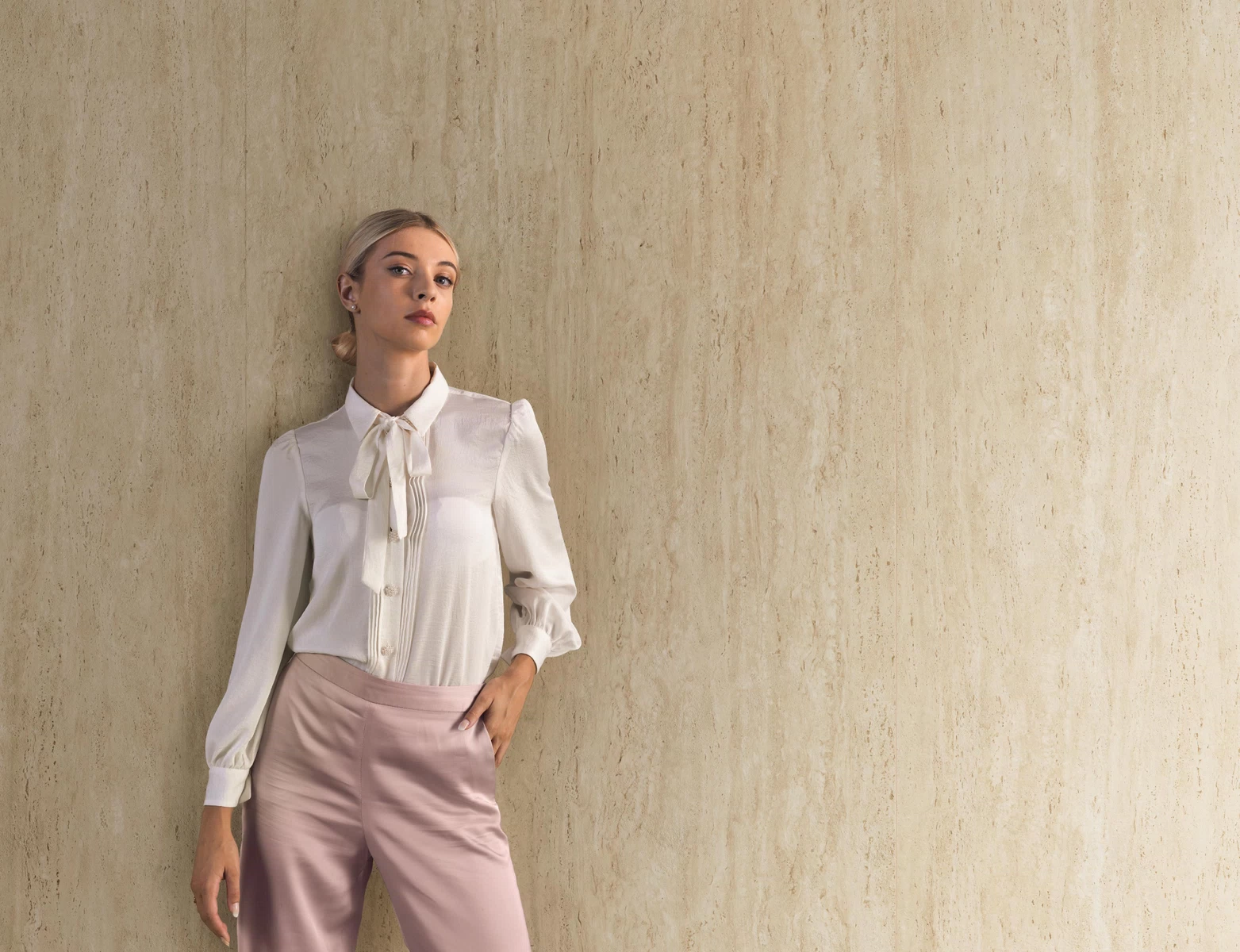 AtlasConcorde MarvelTravertine M06 Sand 03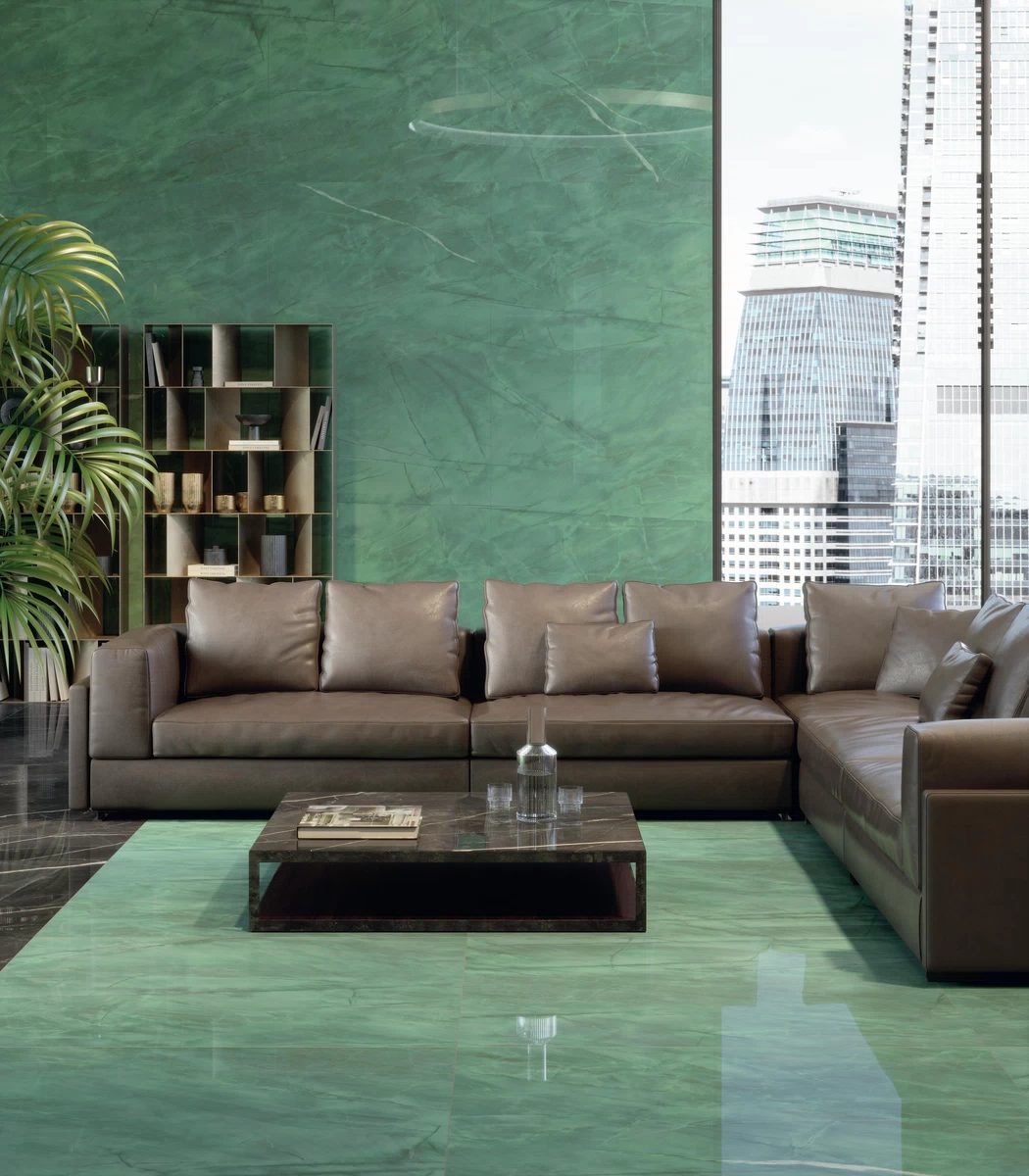 AtlasConcorde MarvelGala 004 03 ExoticGreen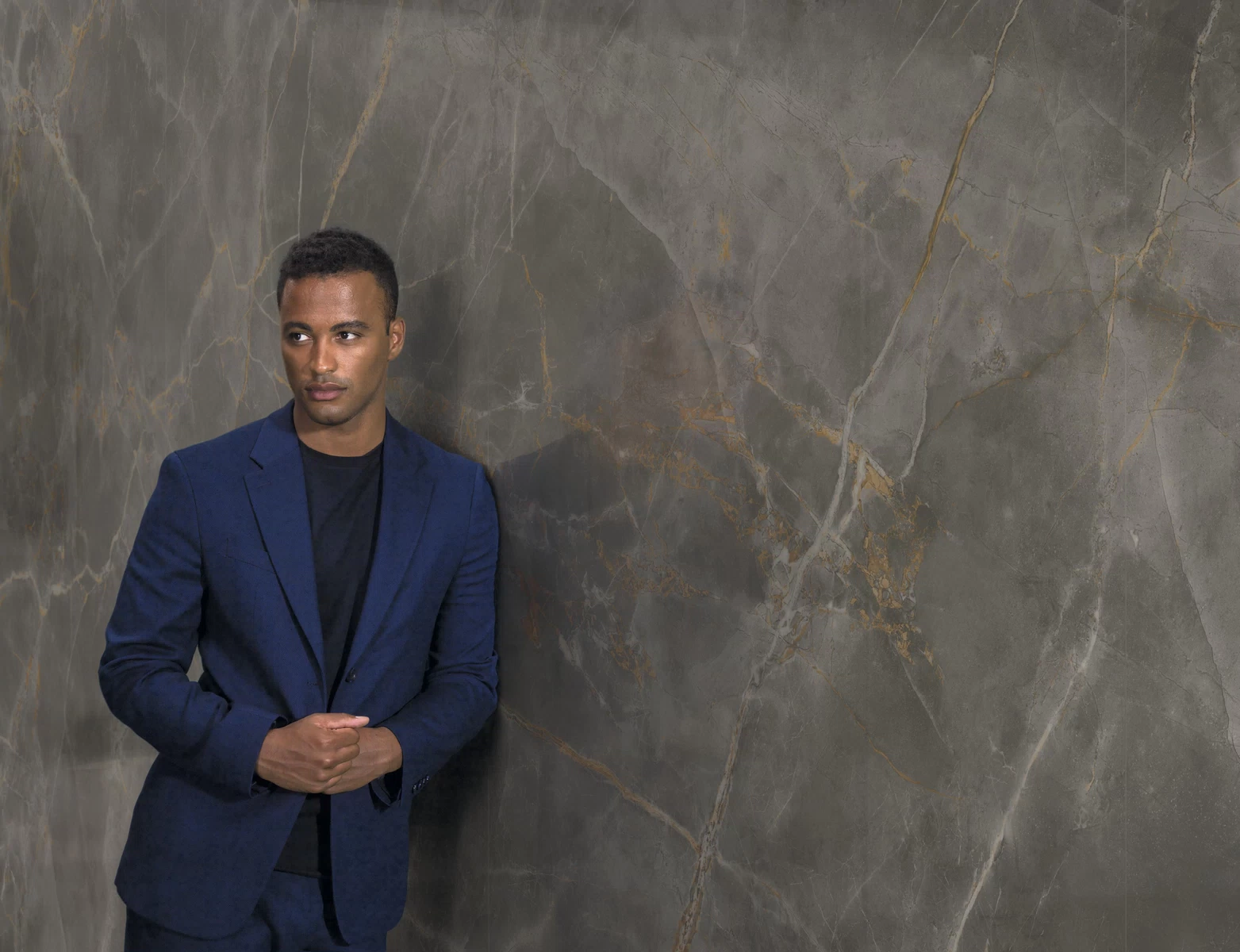 AtlasConcorde MarvelX M05 01 FiordiBosco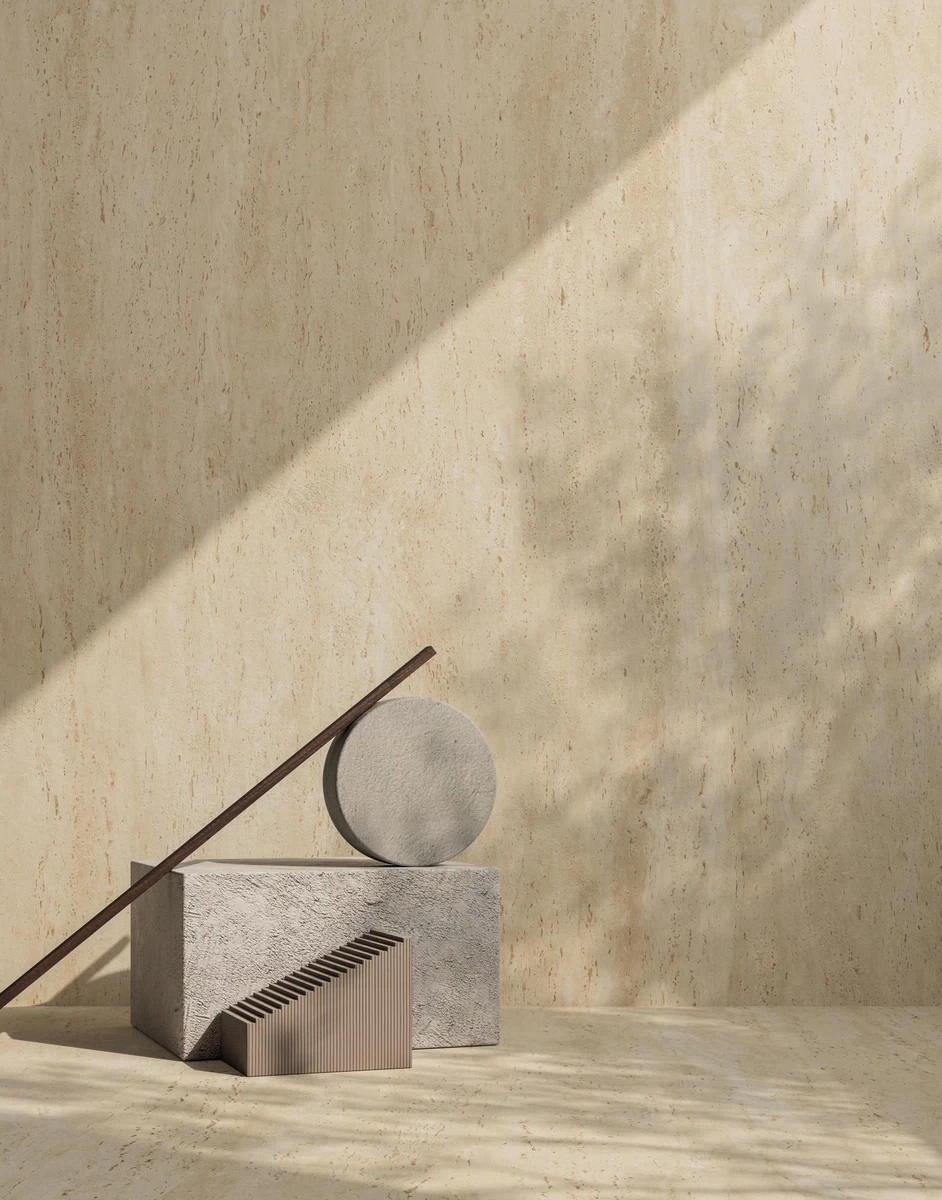 AtlasConcorde MarvelTravertine 012 04 Moodboard ST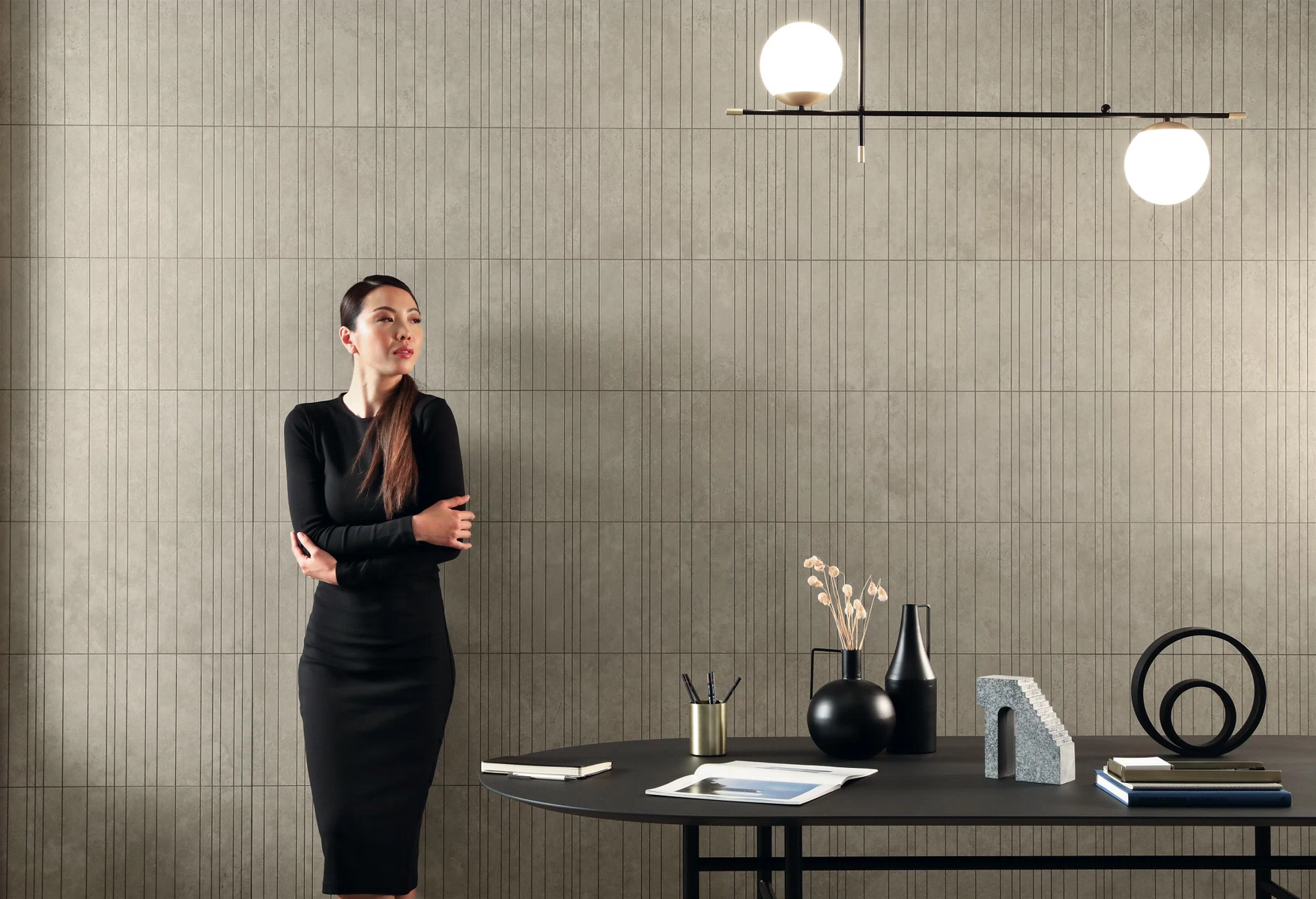 AtlasConcorde MarvelTravertine M04 01 Pearl-Chiselled
A combination of technical and esthetic excellence, Marvel World explores trends in marble tradition to meet the needs of those who desire the authenticity of a timeless material. When developing each marble-effect tile collection, Atlas Concorde seeks the most original inspiration. The result is a range of porcelain floor tiles and matching wall tiles with striking realism. Luminous hues, natural veining, and deep shades emphasized by mirrored, glossy, silky, and matte finishes that mimic the workmanship of natural marble and give the ceramic surface a novel visual and tactile feel.
Why choose marble-effect porcelain tiles
The technical and mechanical properties of ceramics make marble-effect porcelain tile floors perform well in both indoor and outdoor residential, public, and commercial settings. With underfloor heating, ceramics are among the best materials to convey heat, maximizing indoor comfort. This way, the energy efficiency of the building can be improved, providing a comfortable climate with very low consumption and CO2 emissions. Outdoors, on the other hand, ceramics retain their beauty over time, requiring no replacement or special maintenance. The increased thickness of outdoor slabs stands up to wear, foot traffic, and higher loads, and is unaffected by direct sun and weathering such as rain, hail, and snow.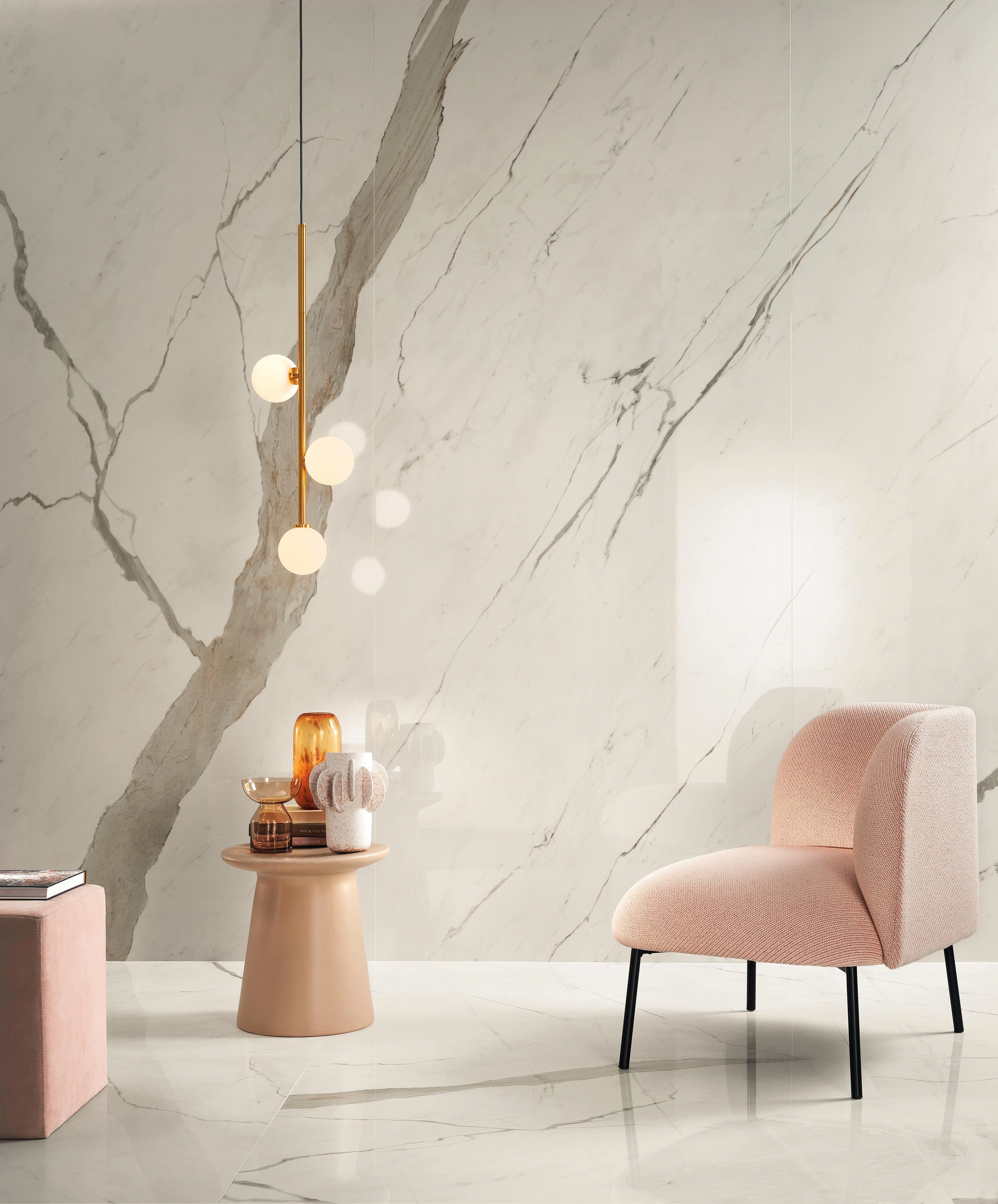 The compactness of the surface prevents dirt from penetrating deeply and provides high resistance to acidic solutions and chemicals that can corrode many natural materials. Most stains can be removed easily with a damp cloth and common household detergents. Mites, fungi, and bacteria find no foothold to proliferate, and home floors thus remain healthy for a long time.
The innovative Sensitech technology, developed in the labs of Atlas Concorde, ensures even higher levels of hygiene and healthiness and reduces the slipperiness of wet surfaces while maintaining a soft touch.