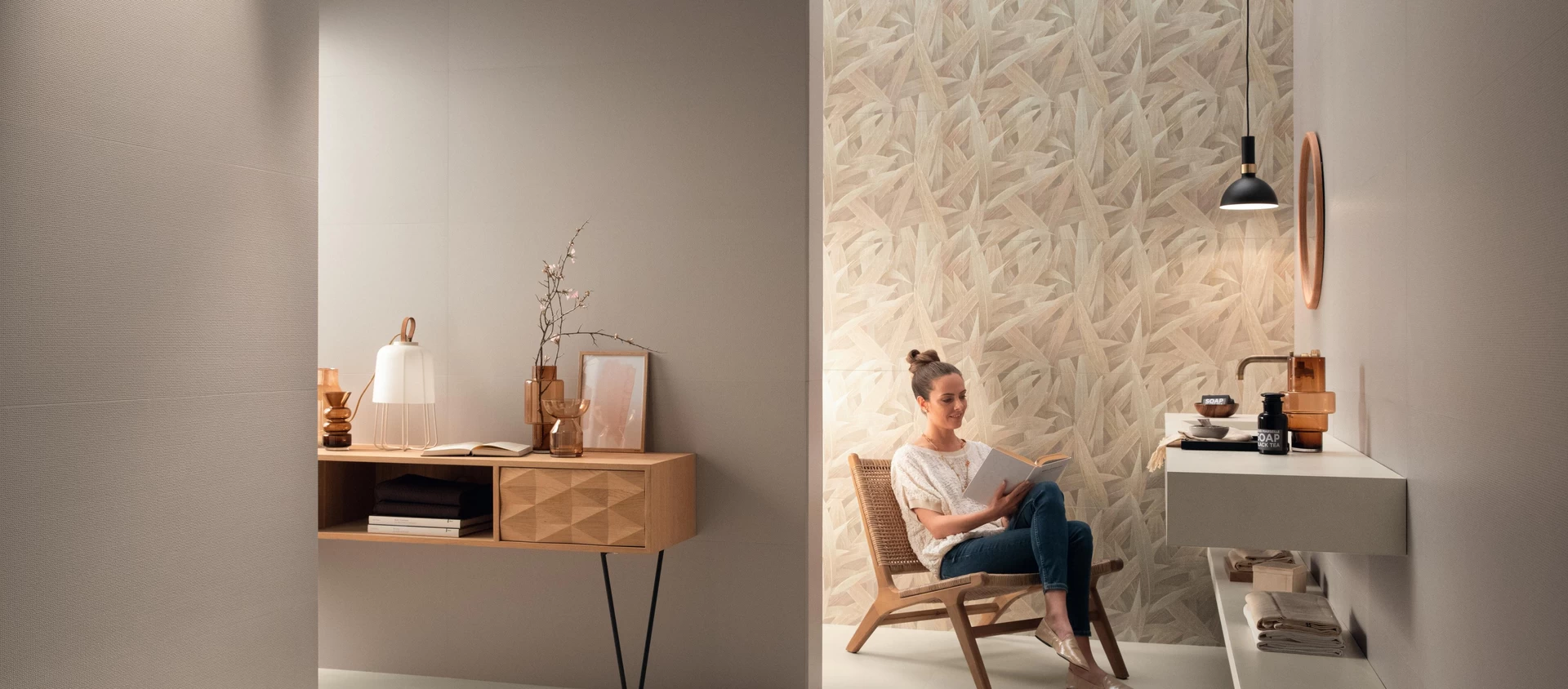 News
The latest news from the Atlas Concorde world
Aplomb is the collection designed to clad environments with a modern, contemporary elegance, giving life to pleasant atmospheres with relaxed, calming tones.
Atlas Concorde is back with tiles for the world of contemporary and decorative design: Aplomb, the collection designed to clad spaces with soft colors and delicate textures, ideal for those who love solutions with a contemporary, refined design.
The collection's development was based on soft, powdery tones that are widely used in interior design and that can be easily combined with other furnishing elements.

Five shades were selected in two different textures sharing two aspects that only appear to contrast with each other: the elegant simplicity of dots (Minidots) and lines (Stripes) and the brilliant three-dimensionality of the material.
Aplomb presents itself as a collection with a strong yet discreet personality, capable of reinterpreting color with a new idea of style, including vibrant solid colors, relief textures, and subtle light effects.
The collection also features a rich selection of decorative themes with a refined, contemporary style: abstract, tone-on-tone floral graphics emerge from the smooth surface with evocative effects.
Light shades and patterns able to offer sophisticated, modern, and balanced solutions for the walls of contemporary designer spaces.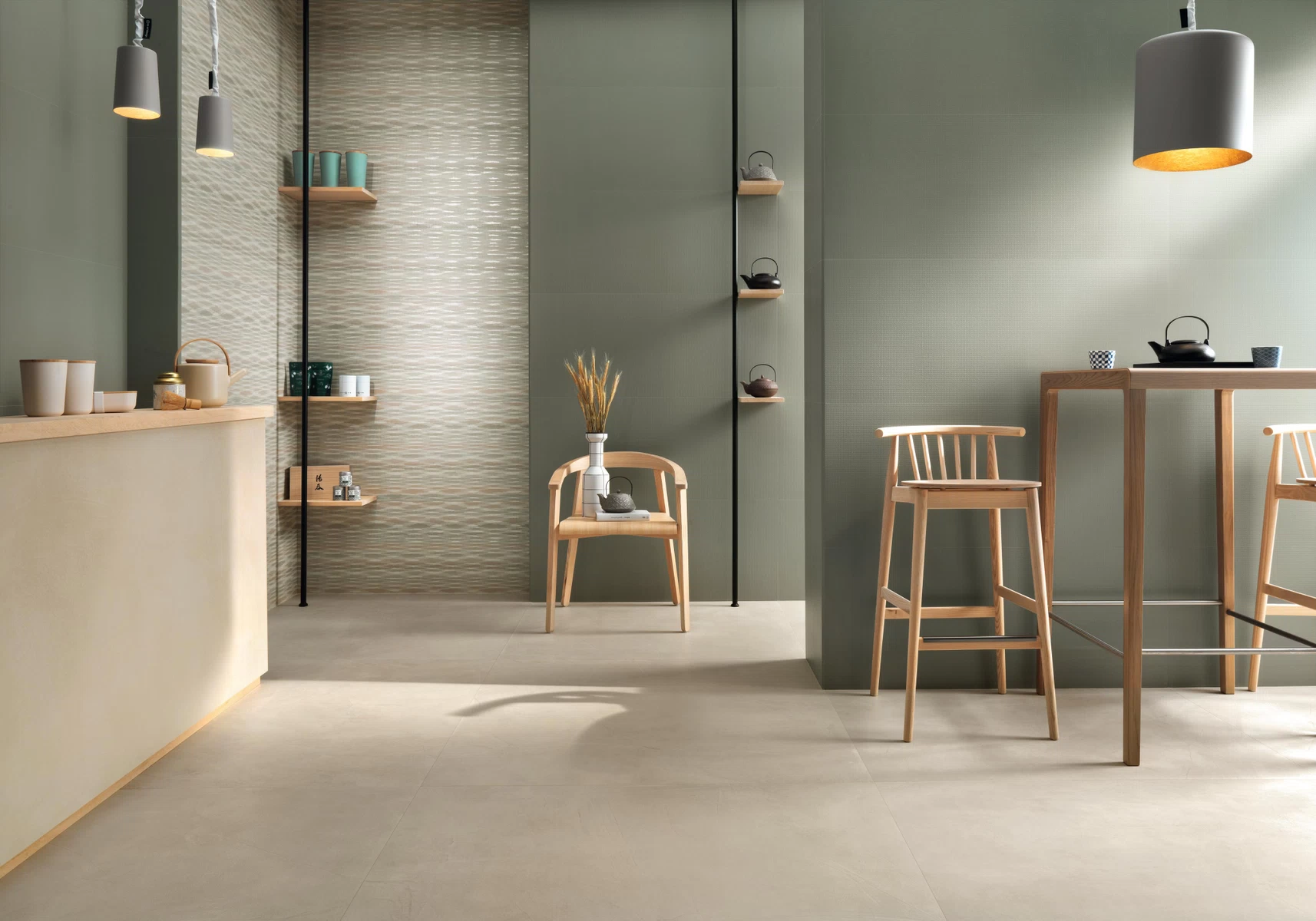 AtlasConcorde Aplomb 002 00 Minidots-Lichen 02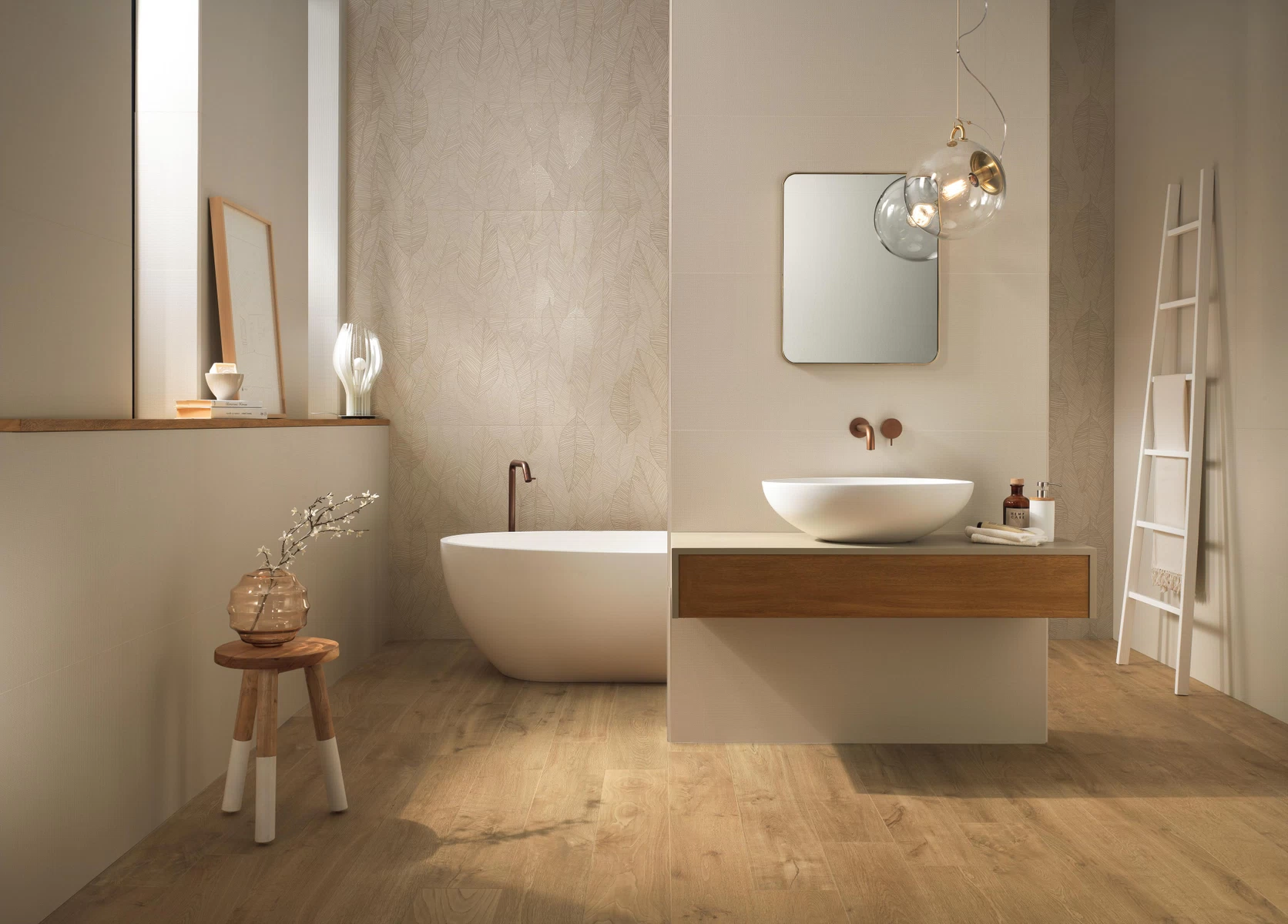 AtlasConcorde Aplomb 003 00 Minidots-Cream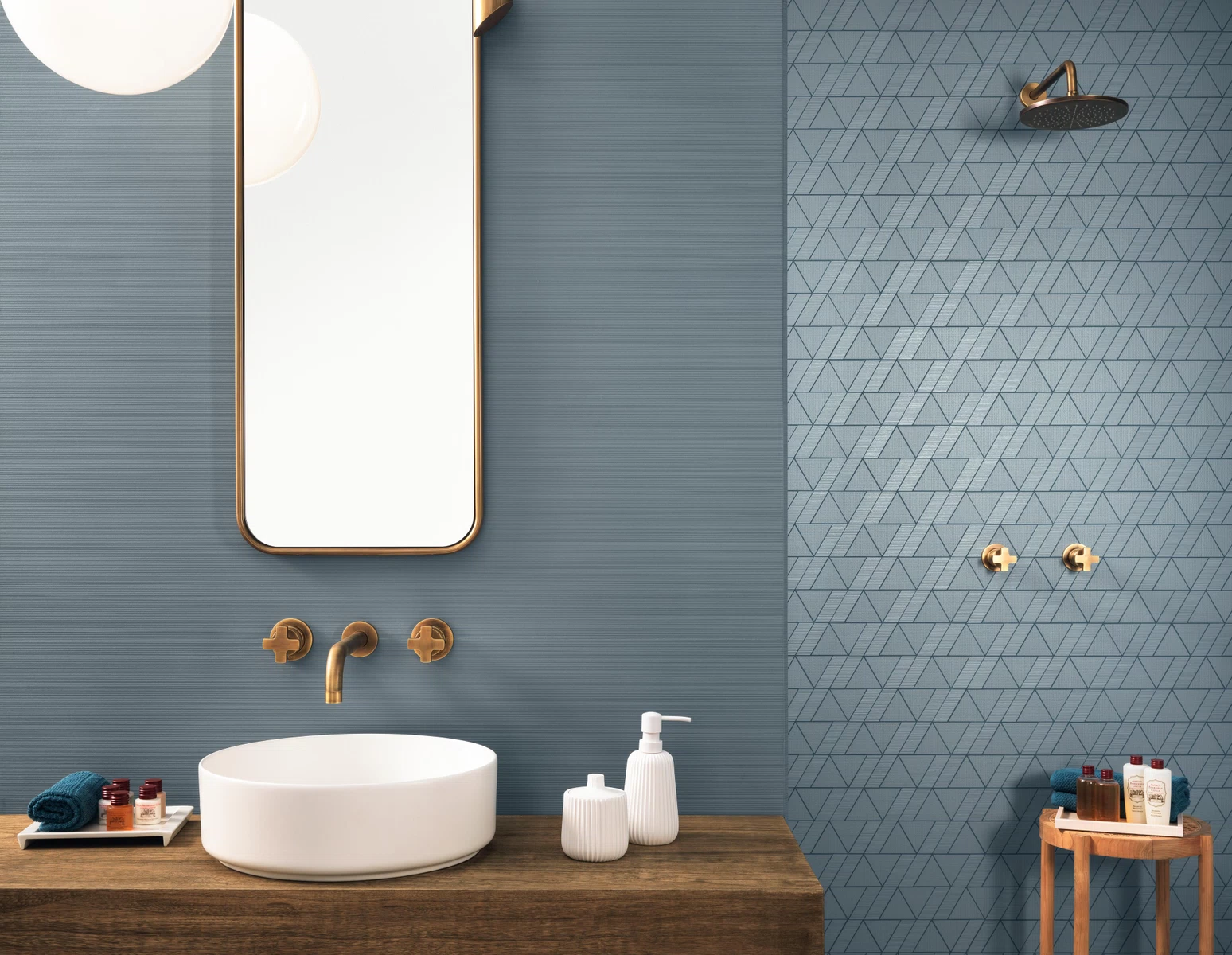 AtlasConcorde Aplomb 005 02 Stripes-Denim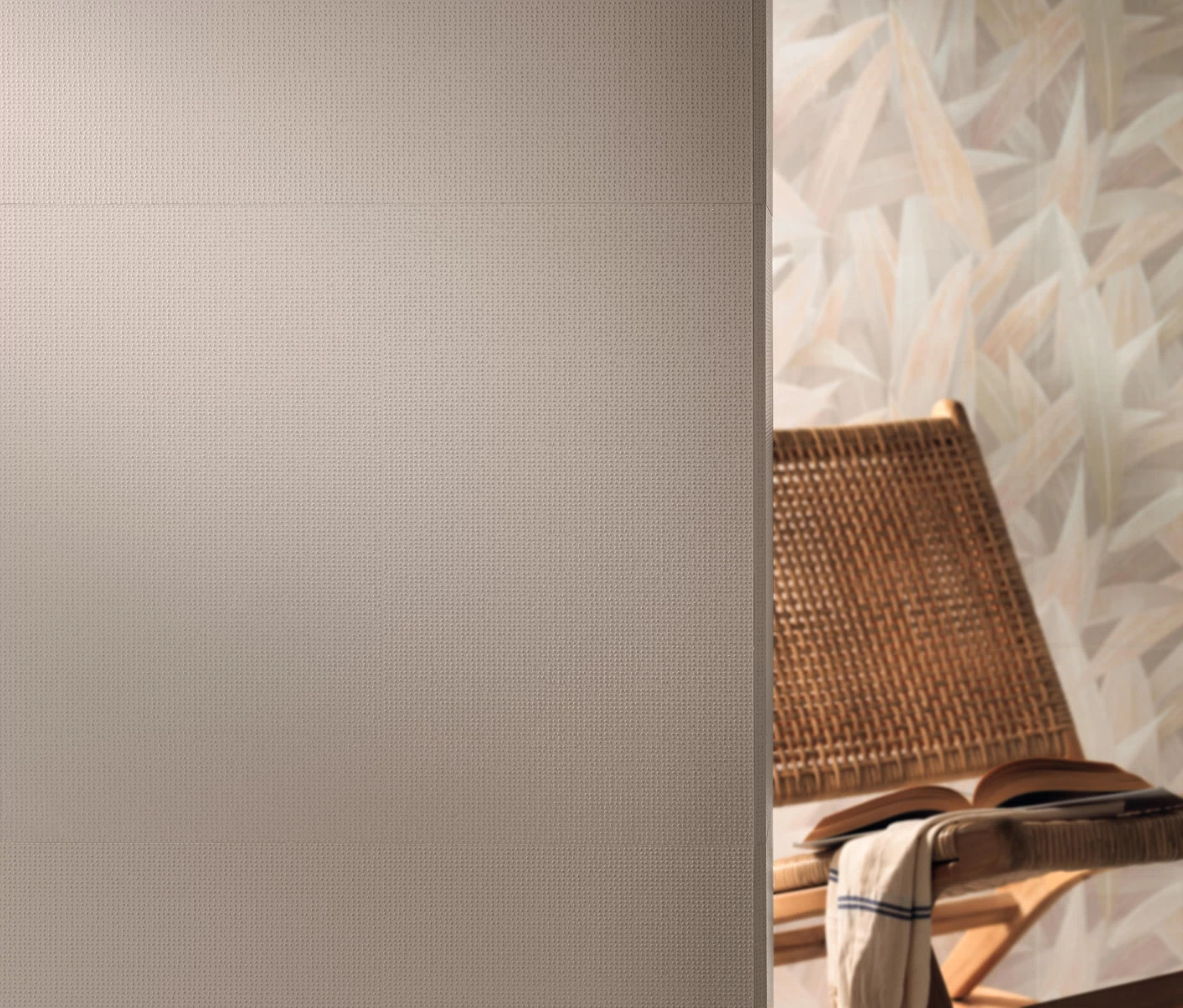 AtlasConcorde Aplomb 001 07 Minidots-Canvas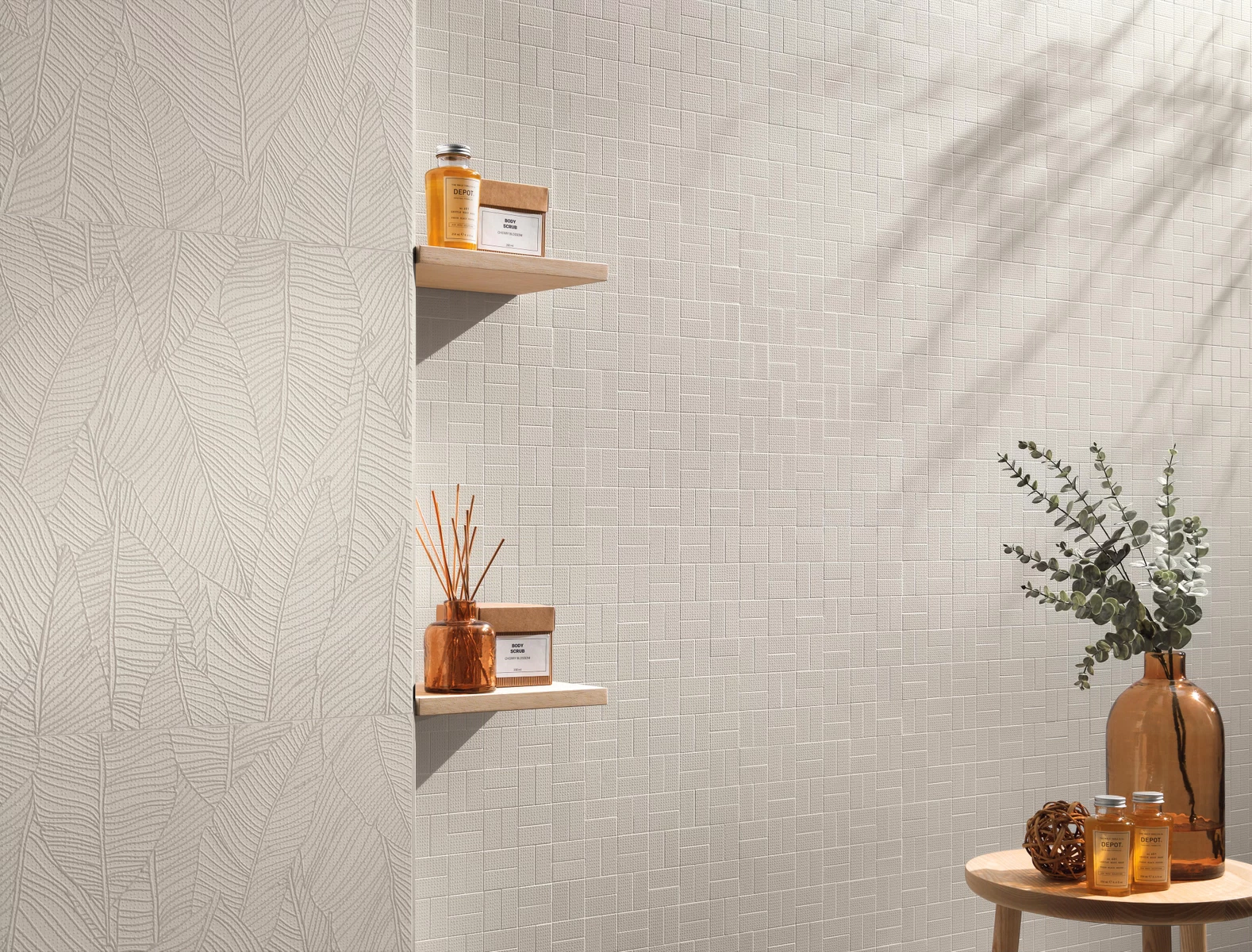 AtlasConcorde Aplomb 004 05 WhiteNetMosaic
AtlasConcorde Aplomb 010 02 Stripes-Lichen ST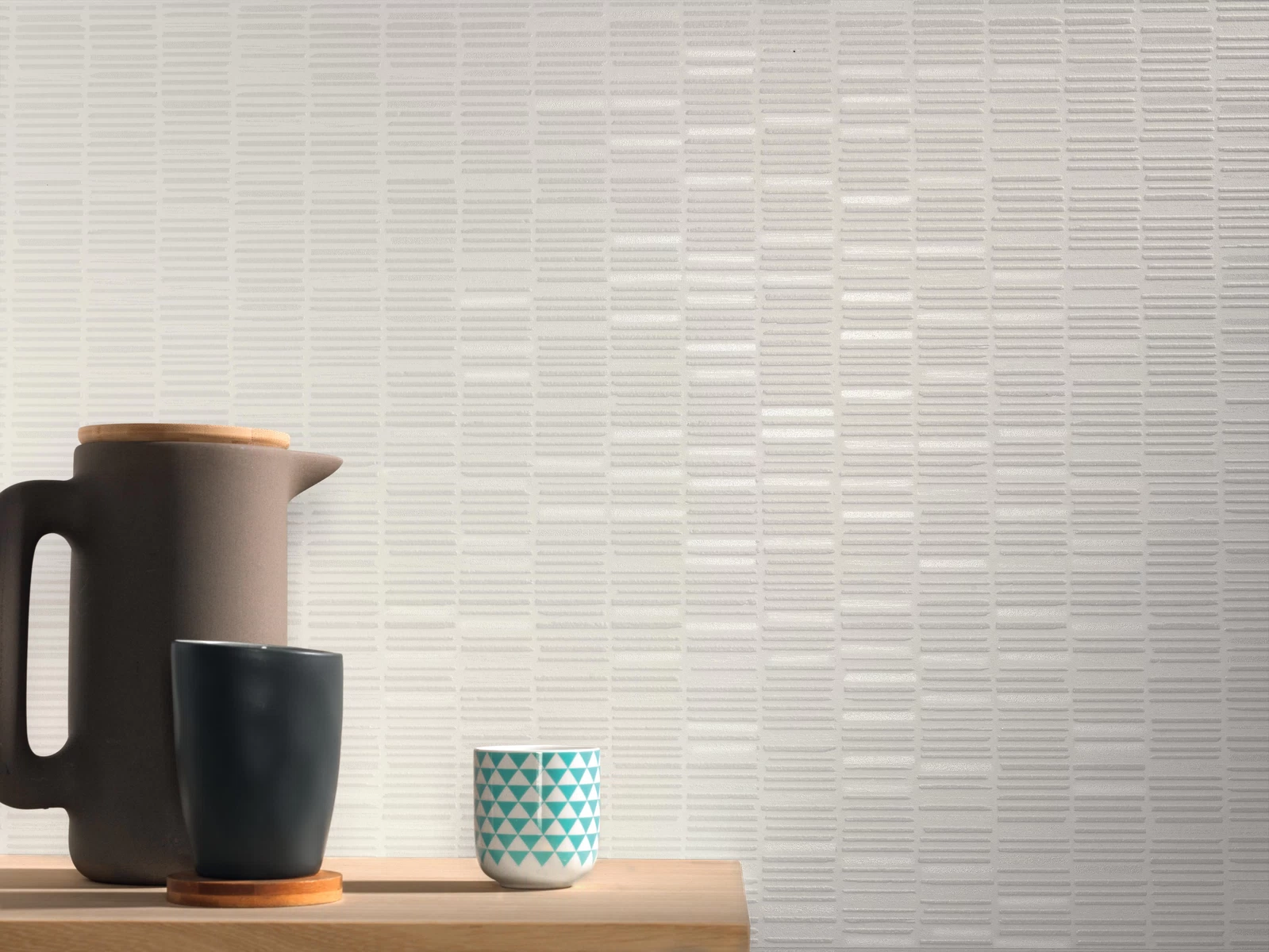 AtlasConcorde Aplomb 011 02 WhiteMeshDecor ST