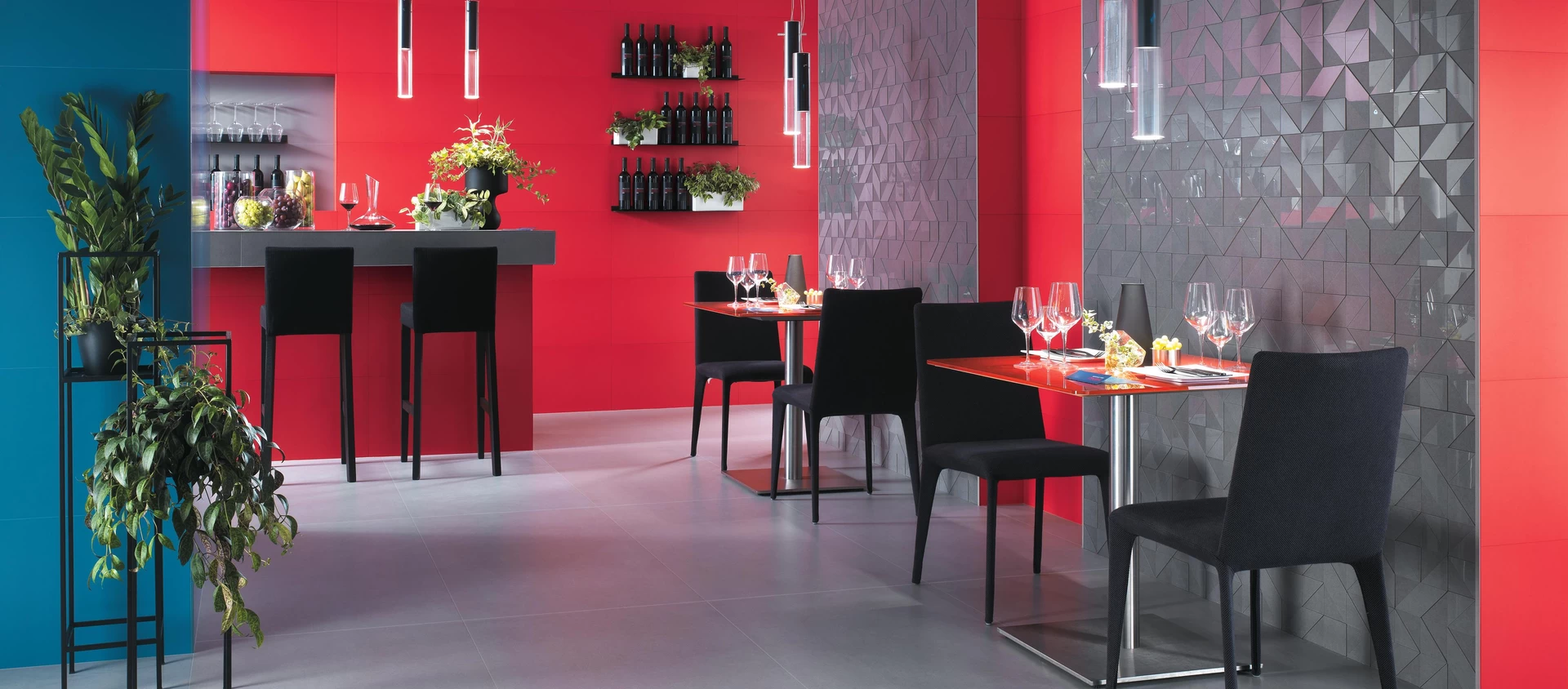 Collection
ARKSHADE | COLLECTION
Arkshade is a collection of porcelain floor tiles and white clay wall tiles.
Its minimalist, monochrome surfaces create large expanses of color with soft shading. Intense palettes with delicate nuances ensure the greatest compositional freedom for the designer.
Used in architectural and interior design projects, Arkshade's neutral surfaces make it possible to play with individual colors and tone-on-tone designs. The neutral palette of the porcelain floor tiles contrast with the white clay wall tiles in saturated and pastel colors.
Arkshade is a synthesis of pure architectural glam. Its decorative soul plays with perspective thanks to the optical effects created by sequences of mosaics and shapes. The three-dimensional ceramic surfaces transform walls into rhythmic and sophisticated backdrops.