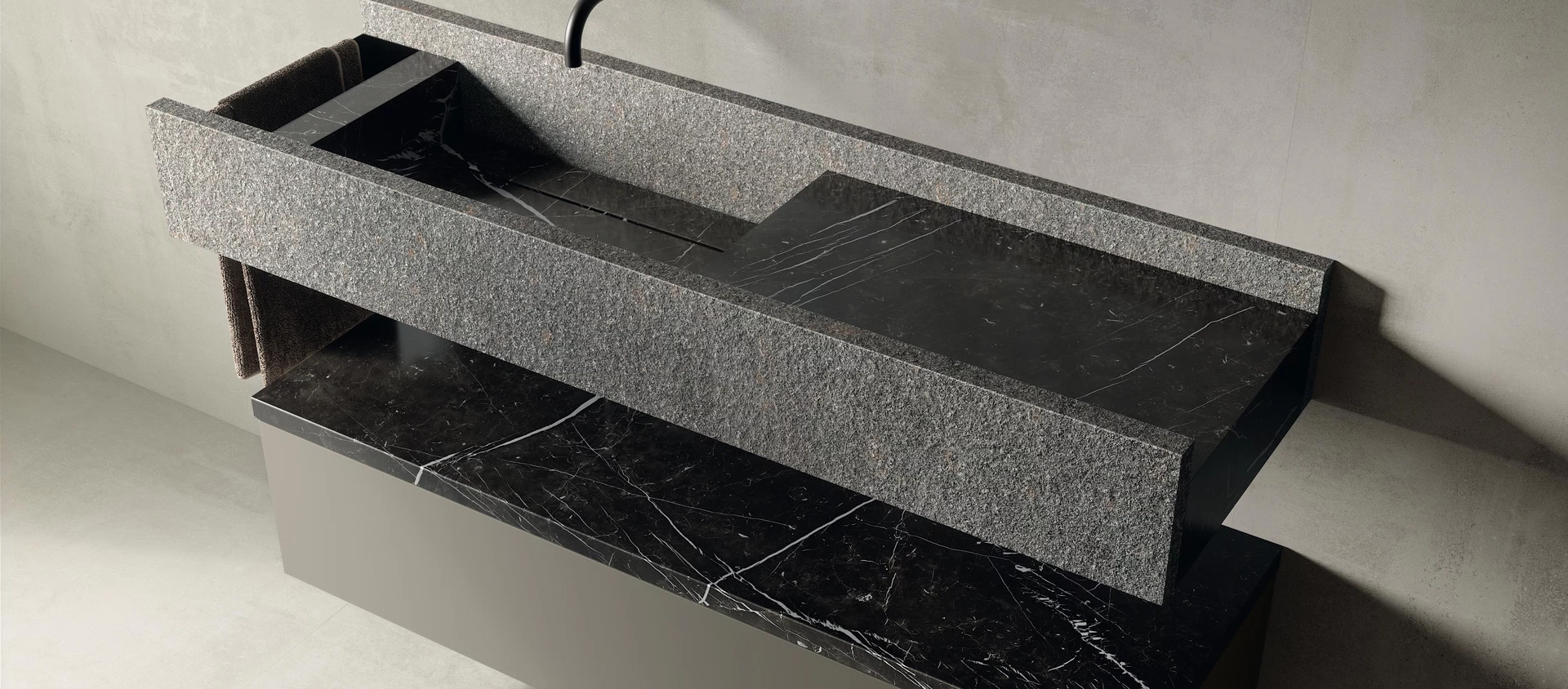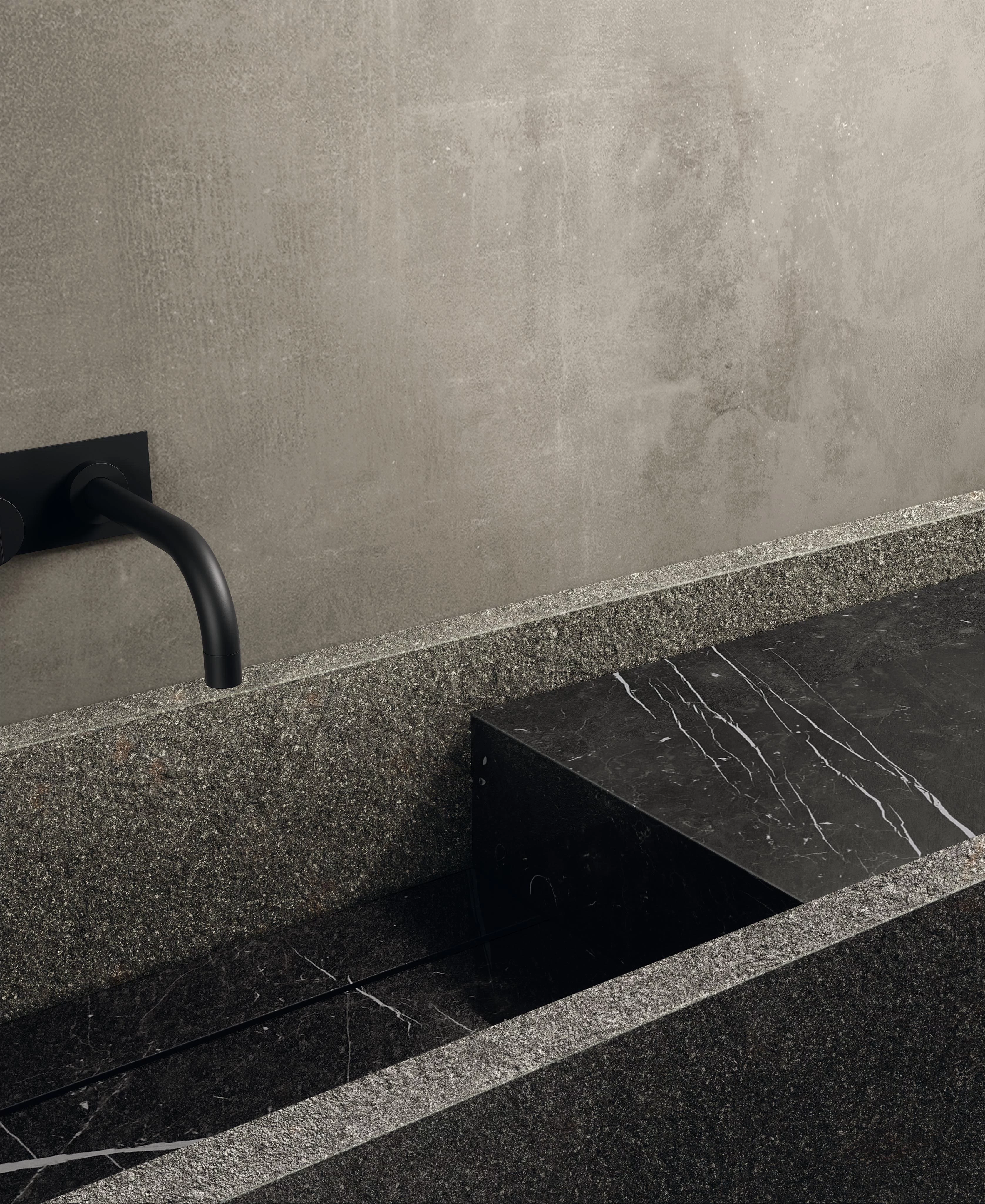 Collection
Atlas Concorde Habitat: the line of porcelain bathroom furnishings
Tops, shelves and furnishings: new sophisticated, trendy design solutions Made in Italy.
Atlas Concorde remains a trailblazer when it comes to the most exclusive interior design, with new products dedicated to contemporary living that expand the range of Atlas Concorde Habitat.
The Dialogo range of washbasins has been expanded to include a line of suspended porcelain furnishings that guarantee stylistic solutions featuring coordinated finishes and sizes.
Designed by Mario Ferrarini, the collection was awarded the 2022 Red Dot Design Award, an international recognition assigned each year by a jury of experts to products that stand out for their research of design and innovation.
Within the Contract line, Atlas Concorde Habitat presents Mastertop, a range of porcelain tiles available in different predefined sizes, with the possibility to customize colors and finishes, choosing from the extensive Atlas Concorde surface catalog.
With Atlas Concorde Habitat, architects and designers have a complete, integrated system for the design of coordinated bathroom environments, both residential and public: a selection of washbasins, shelves, tops, and furnishings that can be combined with Atlas Concorde floor and wall tiles in an elegant, harmonic style.
Atlas Concorde Habitat offers a blend of beauty, functionality and creativity that fully exploits the esthetic and technical value of ceramics. The ceramic surfaces stand up to aggressive chemicals, shocks and scratches, and are stain resistant and easily cleaned.
Thanks to their superior quality, porcelain tiles are also an ideal material for bathroom furnishings, especially for sinks.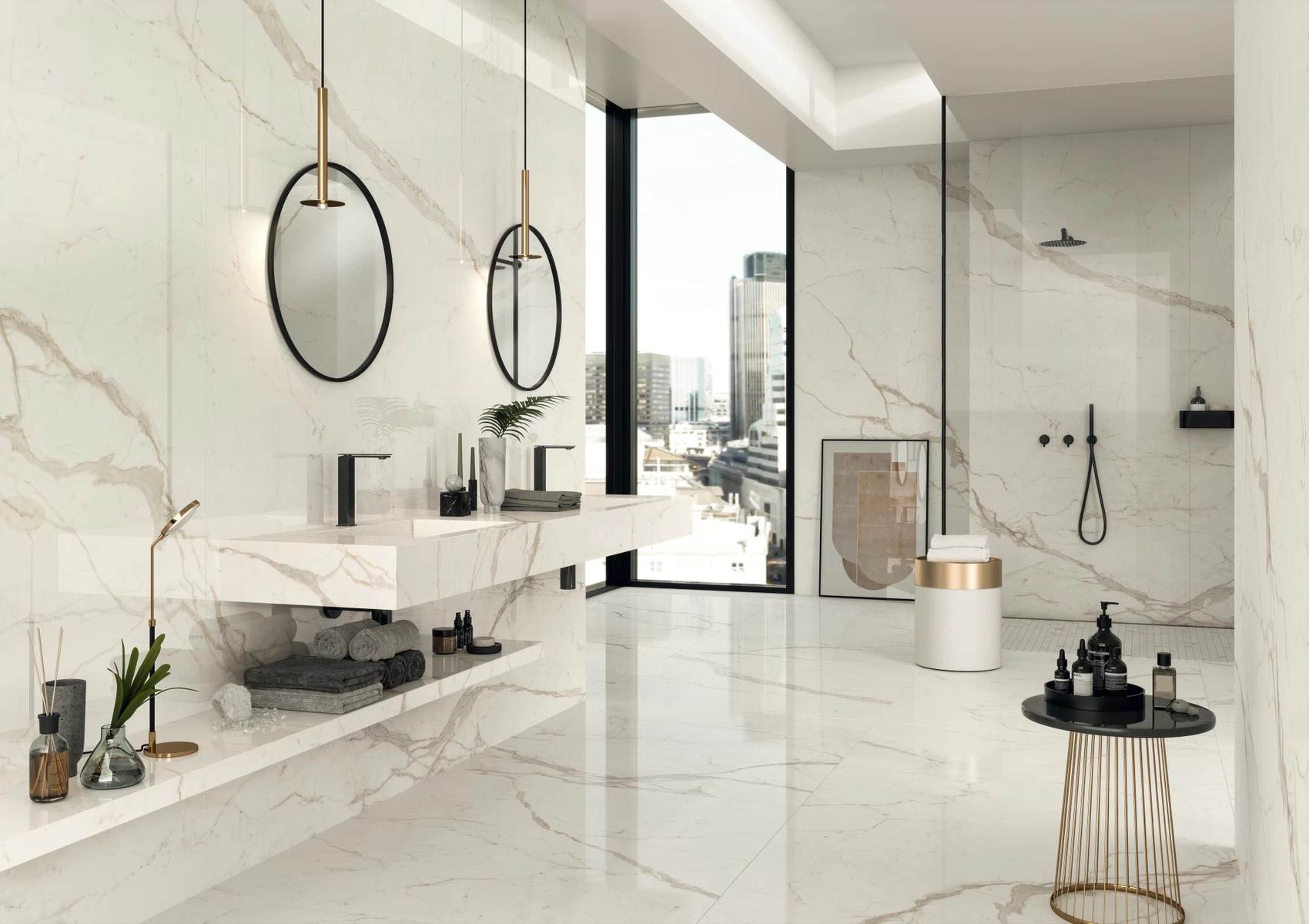 AtlasConcorde Habitat-Contract 003 00 MarvelShine CalacattaPrestige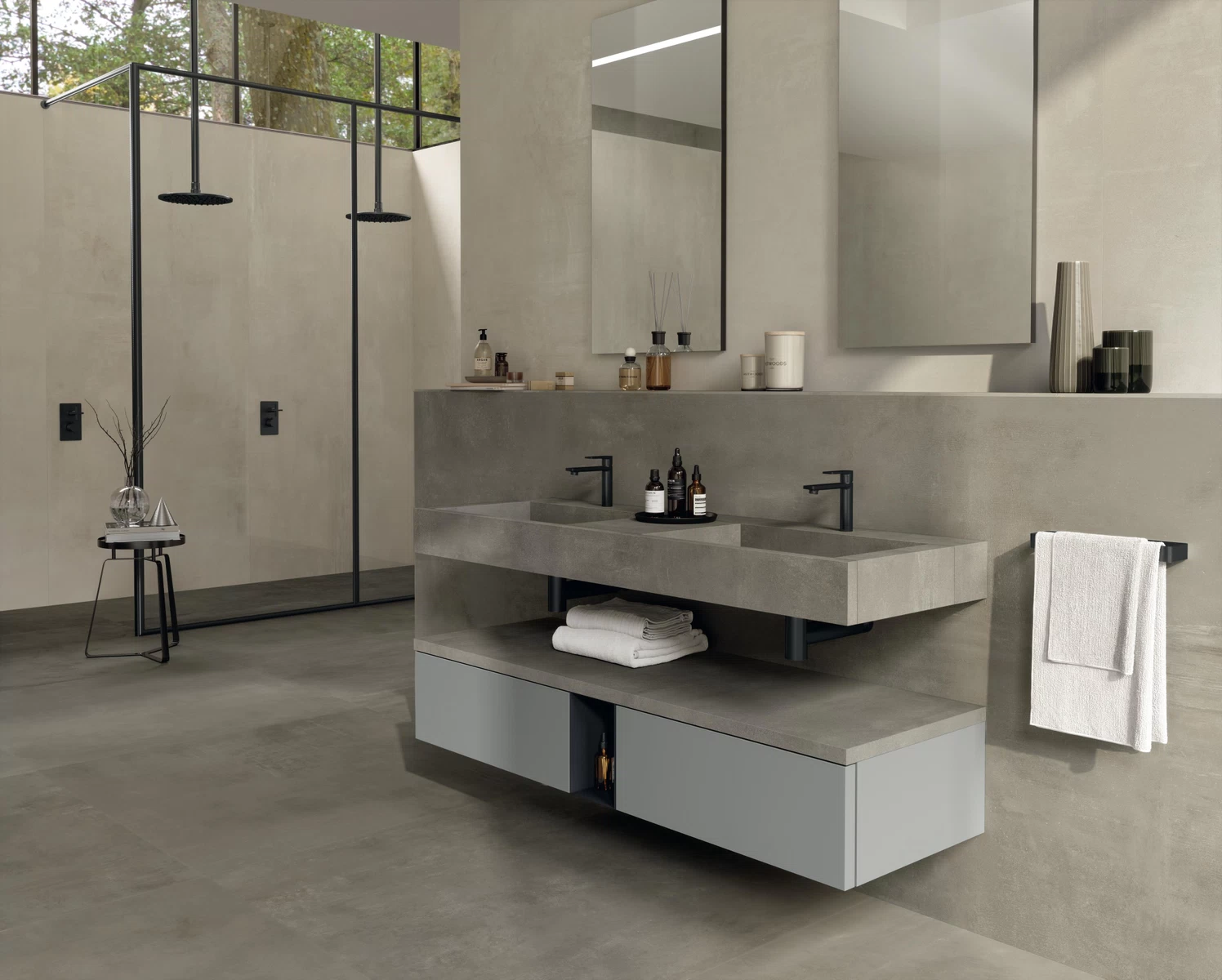 AtlasConcorde Dialogo 001 00 Boost Smoke-White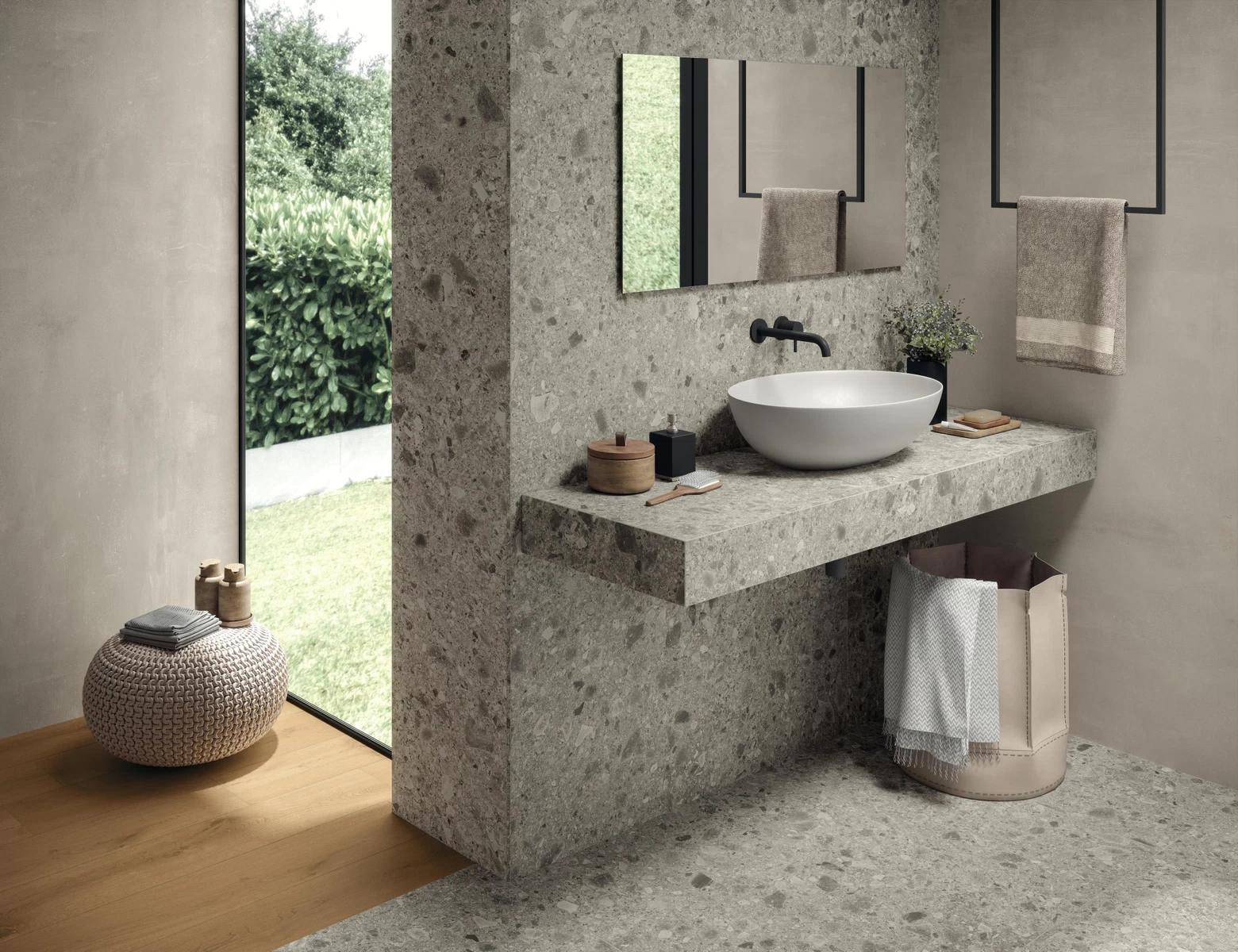 AtlasConcorde BoostMix 002 03 Pearl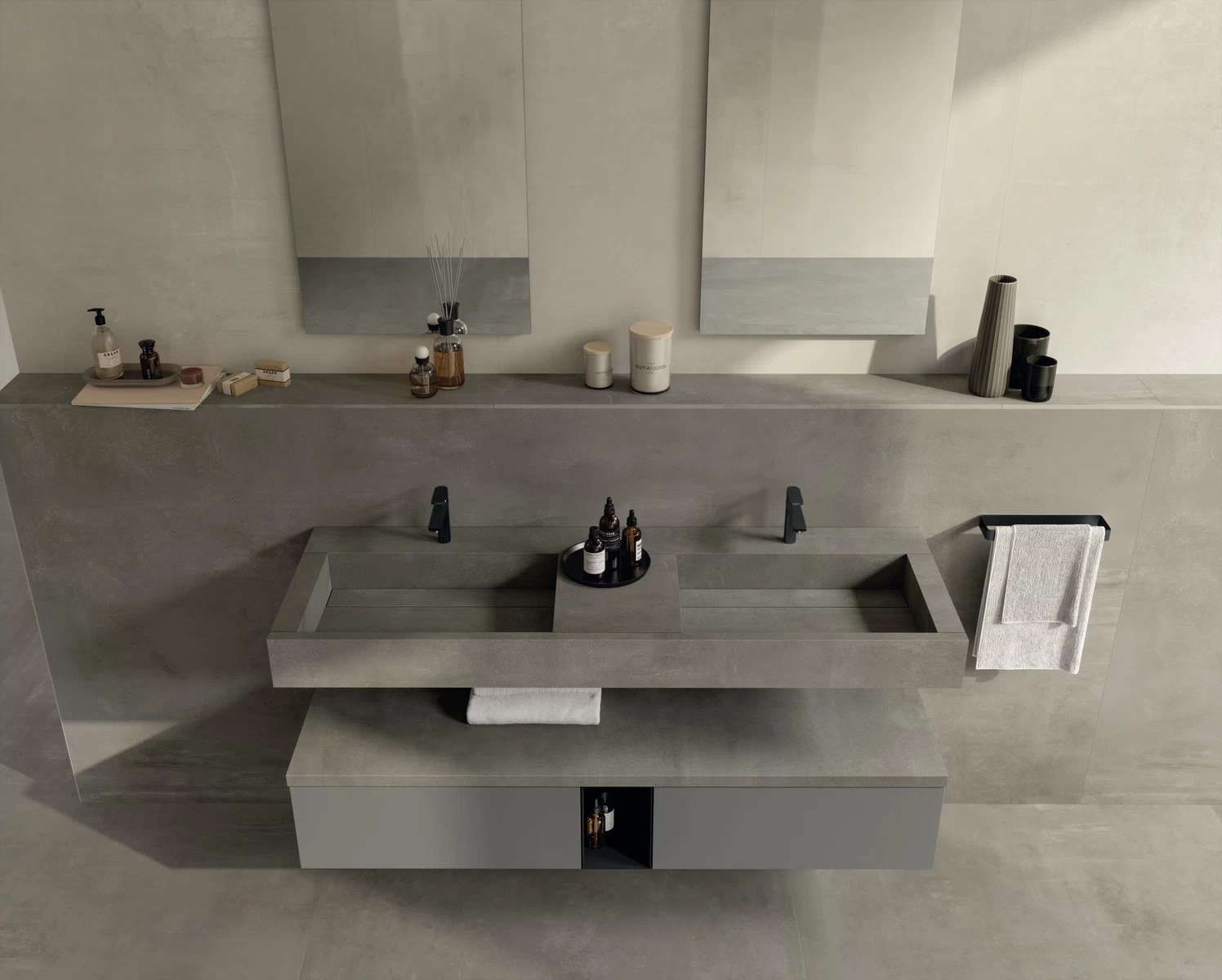 AtlasConcorde Habitat-Dialogo 001 01 BoostSmoke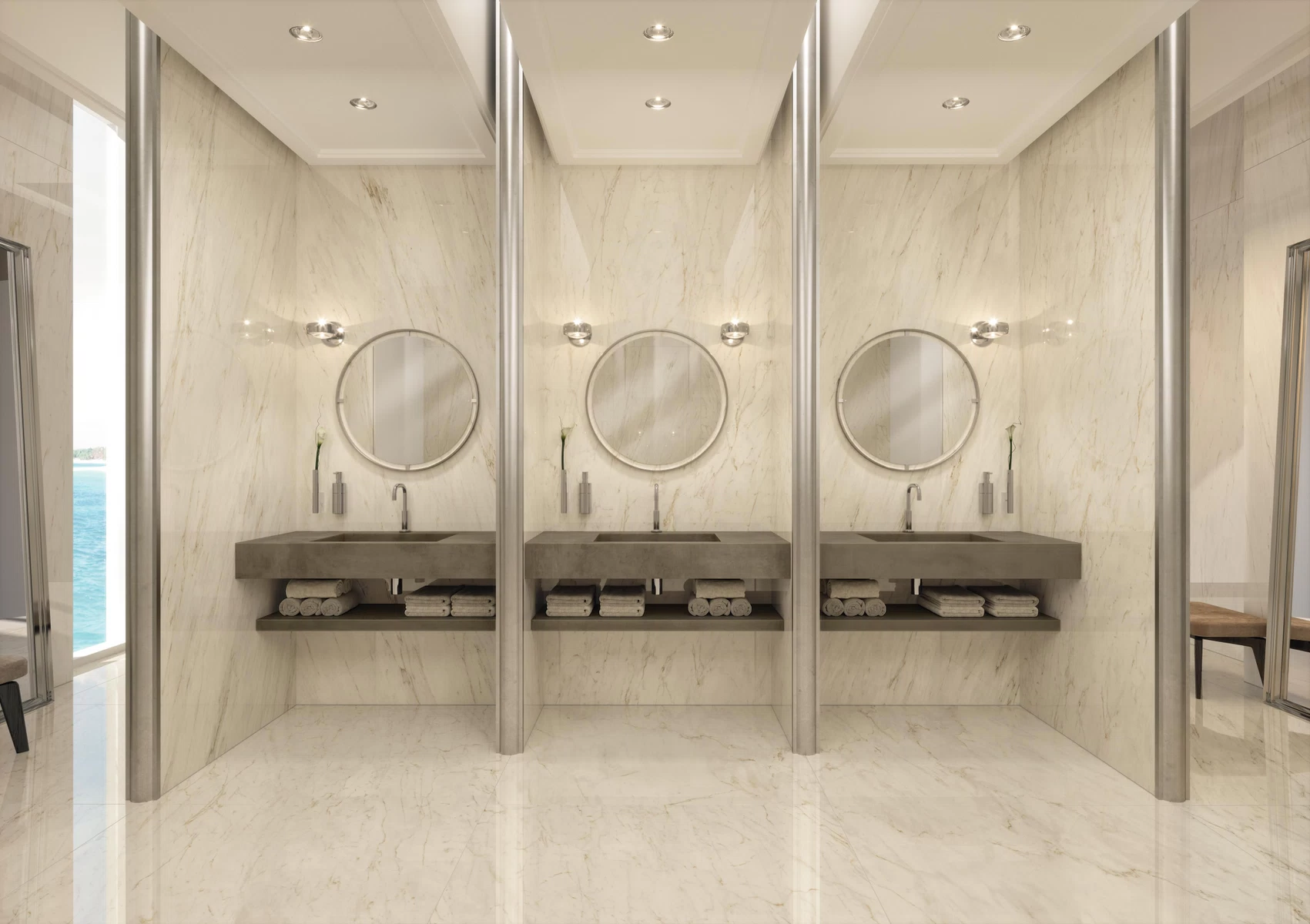 AtlasConcorde Habitat-Contract 005b 00 MarvelPro CremoDelicato BoostPro Taupe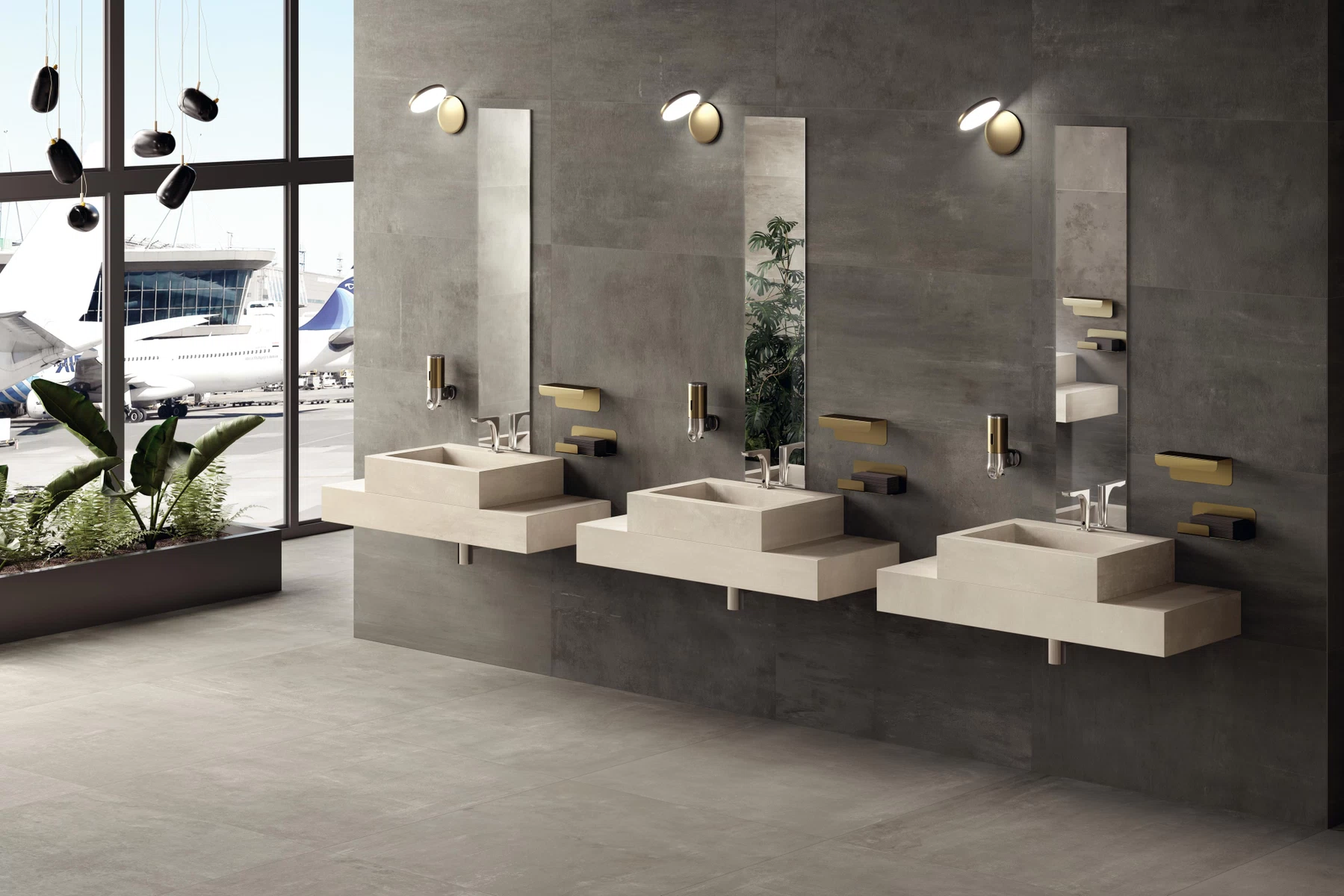 AtlasConcorde Habitat-Contract 009 00 Boost White-Pearl-Smoke