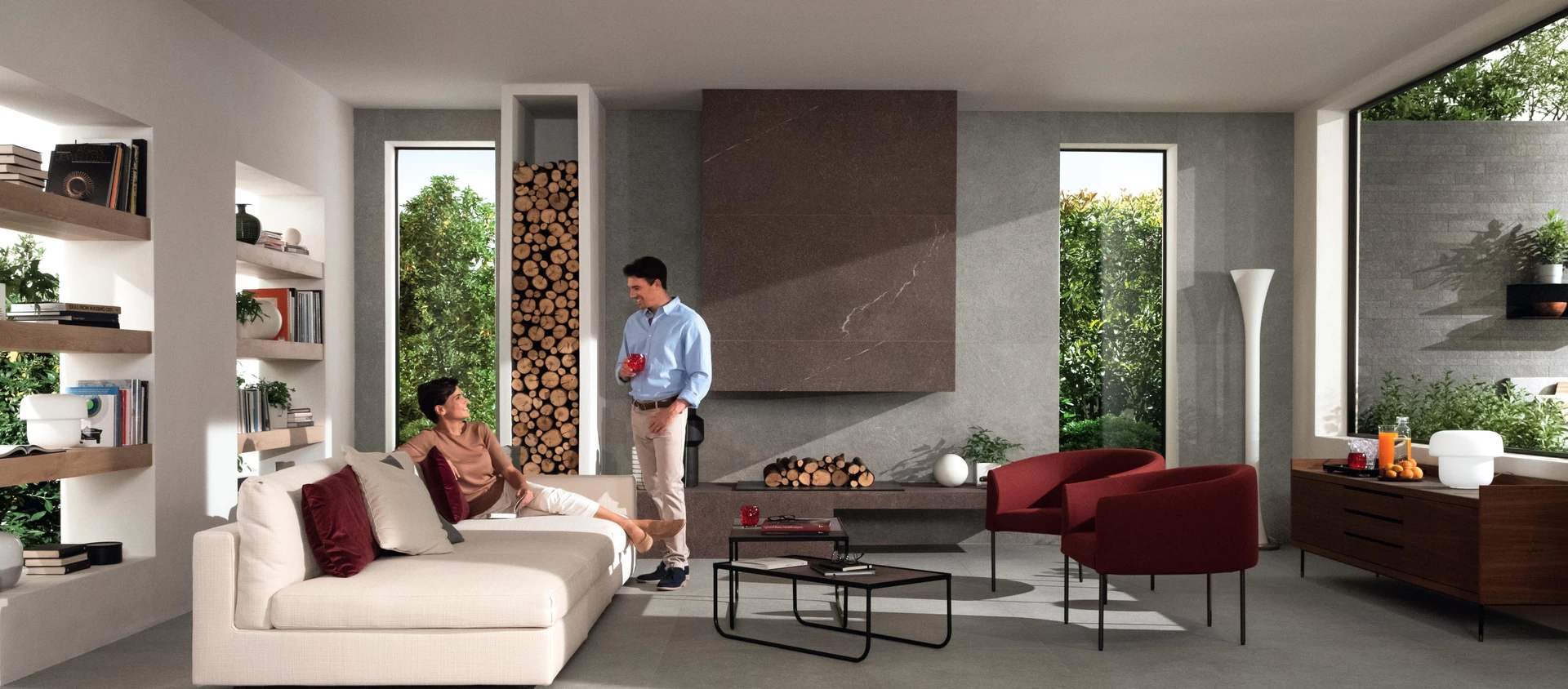 Collection
DOLMEN PRO. The essence of the material
Iconic Trentino Alto Adige Porphyry takes centre stage with Dolmen Pro, the latest Atlas Concorde stone-look collection characterised by the appeal of natural imperfections
Able to capture and interpret the most surprising details of stone, Dolmen Pro finds its natural application in metropolitan-style spaces that stand out for their precise, clean lines.

With its very visible crystals immersed in an even, vitreous or micro-crystalline matrix, Trentino Porphyry is the stone of reference in this collection, reinterpreted with versatility and style.
With Dolmen Pro, the grainy matrix determines the colour of the product, while the crystals, pebbles and infrequent white veining faithfully reproduce the details of the natural stone.

The Dolmen Pro palette draws inspiration from a wide range of colours and favours three shades, namely Cenere, Grigio and Rosso, as well as the multi-coloured Mix version.
The three colours are obtained from a uniform chromatic selection without rusty tones, allowing the collection's applications to be extended to high-end contemporary residential and commercial settings.
The Dolmen Pro stone-look collection is ideal for outdoor use, thanks to a surface micro-structure that comprises coarseness and accentuated cavities so as to guarantee the necessary non-slip performance.

Its strength lies in the possibility to develop projects that express continuity between the indoor and outdoor, ensuring a style leitmotif between natural contexts and environments with defined architectonic connotations.
Rounding out the range are four decorative proposals designed to customise indoor and outdoor environments.