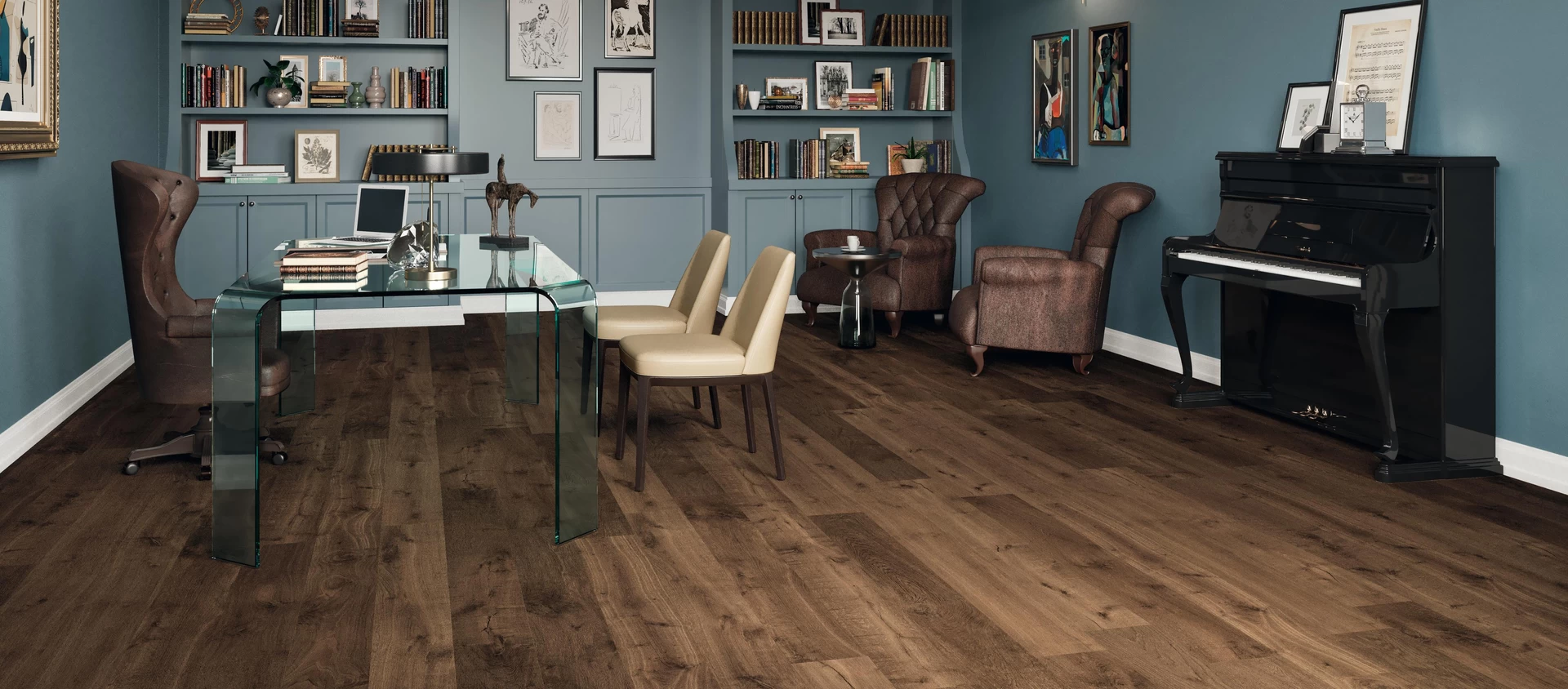 Collection
Heartwood. Inspired by time
The charm of oak in a contemporary style
Atlas Concorde's Heartwood collection is inspired by parquet floors made of precious woods and often laid in elaborate patterns that still today can be found in the interiors of palaces and ancient villas in the historic cities of Europe like Milan, Paris, Florence, Munich, Rome, and Vienna.
Conceived for urban real estate with prestigious spaces intended for residential use or for professional studios, Heartwood is designed for both period buildings and for new buildings where the flavor of the old contrasts harmoniously with contemporary sign.
The look of this collection also blends well with anonymous interiors or minimalist designs, giving spaces and environments a contemporary style and great appeal.
Heartwood brings out the precious and historically rich aspects of wooden planks used in old wooden floors. The source of inspiration is Italian oak, one of the most valuable together with French oak, which has undergone treatments of sanding, planing, grouting, and polishing with wax.
The value of artisanal know-how is reinterpreted in a ceramic surface produced with high-end technologies that respect and highlight all the characteristics of antique wood, like its veins and knots. The effect achieved is similar to that of traditional woodwork, grout, or wax polish, used to give a certain shade and bring out its natural color.
Heartwood also reproduces the color variations of a wooden floor that has been exposed to light for a long time: the various boards and planks feature shades and tones that depending on the color range from deep brown to blonde, from honey to amber.