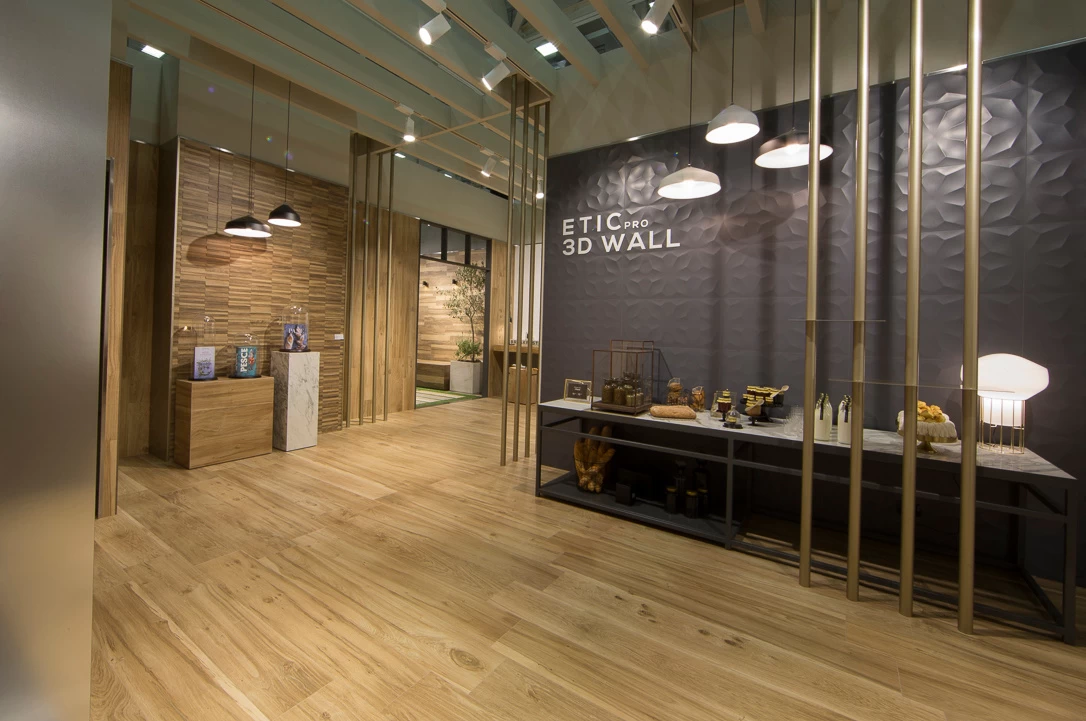 Company
Organic Hall | Food&Design – Exquisite Club
Organic hall is a concept area for a brunch break in a cutting-edge design venue, located inside the Exquisite Club, the space that mirrors the latest evolutions and trends in the hospitality and dining sector.
The protagonist of the Organic Hall is the new wood-look collection: ETIC PRO by Atlas Concorde, porcelain tiles that interpret the marked character of original and prestigious wood essences for modern, cutting edge projects. extremely elegant porcelain tiles that interpret the bold personality of original and prestigious wood essences, perfect for modern and appealing projects. The collection stands out thanks to the combination with the spectacular walls of 3D WALL DESIGN, a three-dimensional surface that merges an extraordinary decorative impact and the advantages of white-body wall tiles. Thanks to a marked sculpture-like effect, the surfaces dress the wall with design and functionality, making it the focal point of restaurants, places dedicated to hospitality, welcoming and shopping.
Organic Hall interacts with an outdoor area that underlines the planning potential of 2cm thick porcelain tiles for floors, that combine the appeal of natural wood with a surface that is anti-slip, resistant to frost, weather, wear and foot tread.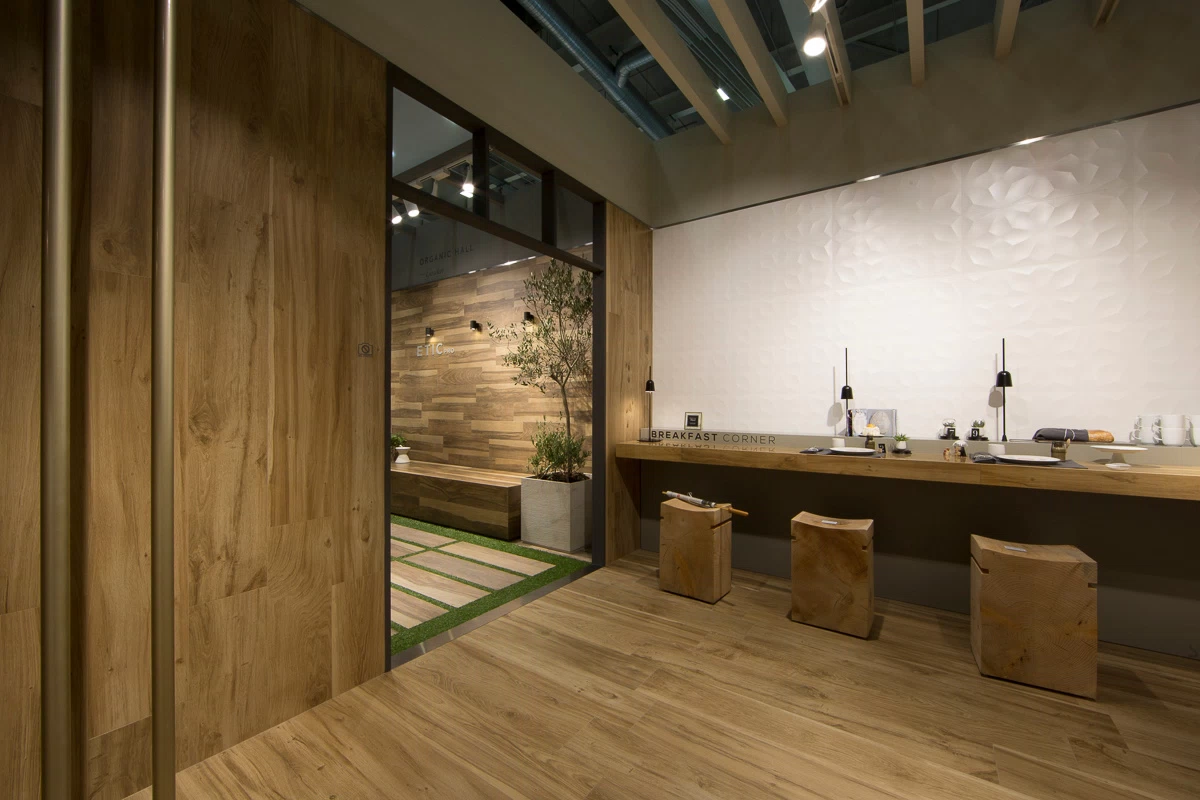 AtlasConcorde Cersaie2015 Italia 094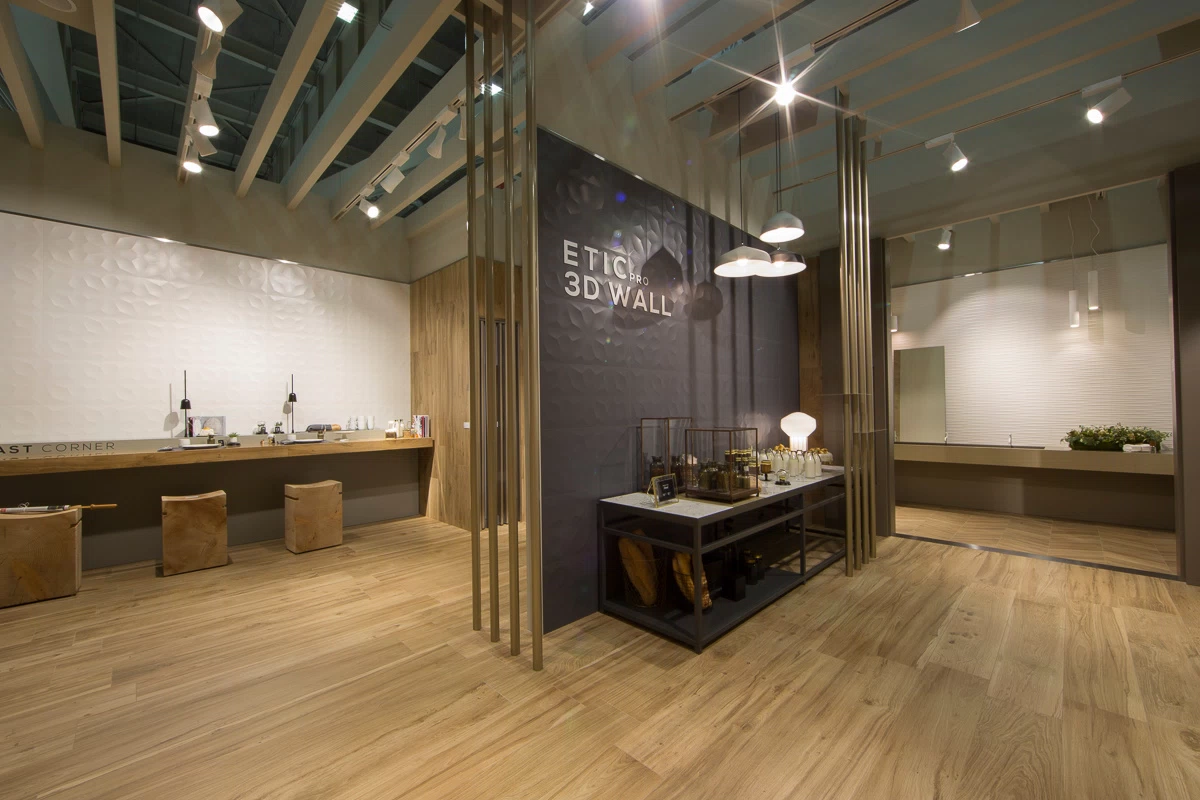 AtlasConcorde Cersaie2015 Italia 091
AtlasConcorde Cersaie2015 Italia 107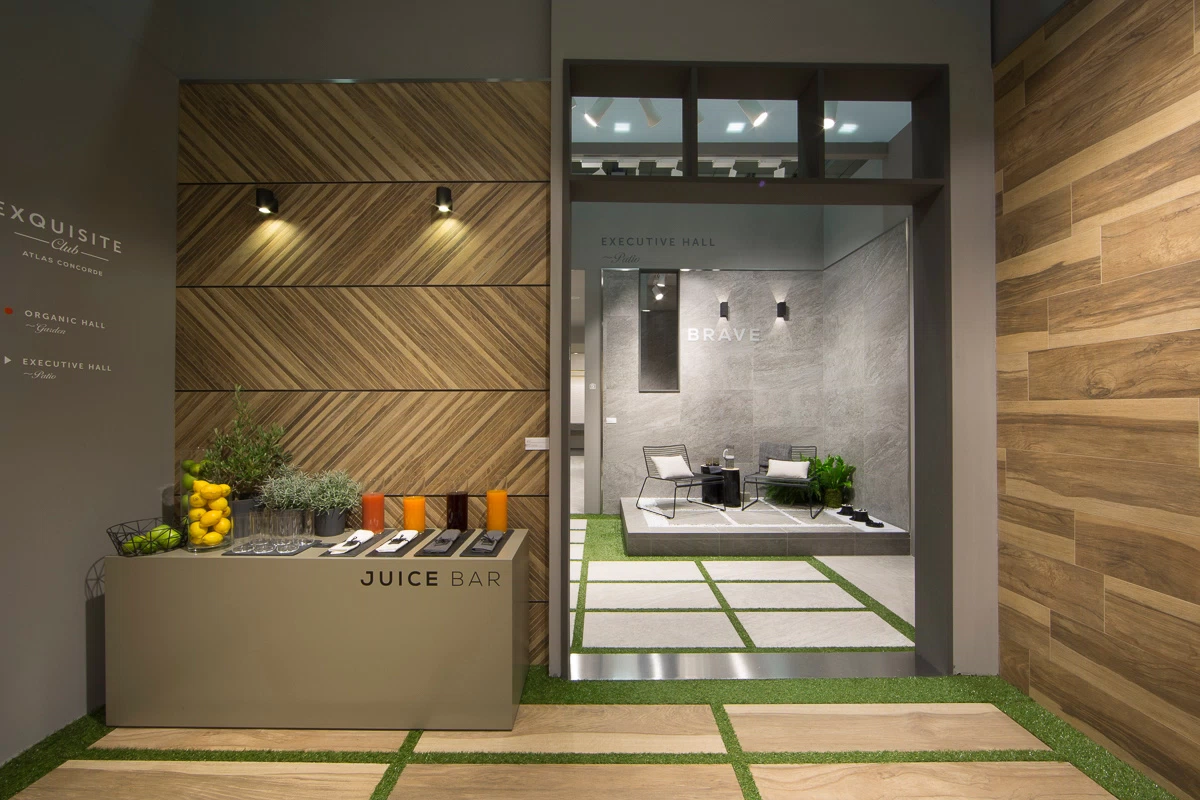 AtlasConcorde Cersaie2015 Italia 108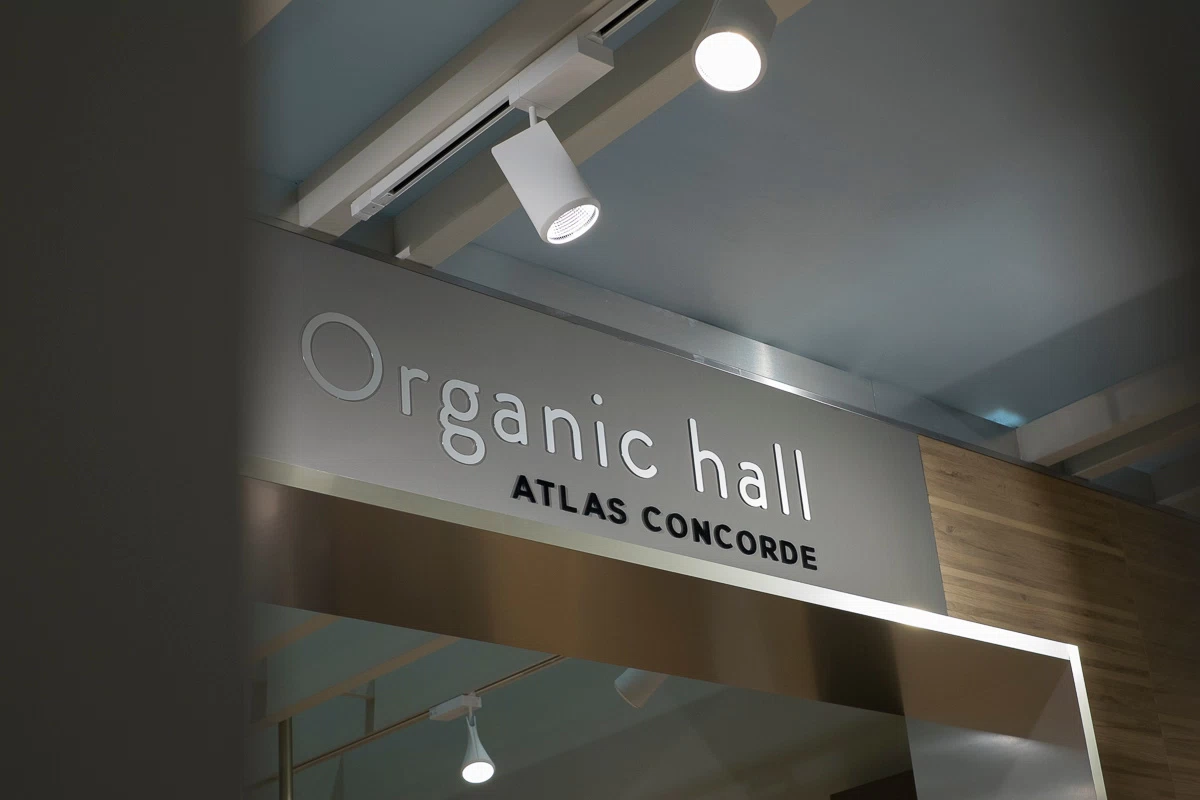 AtlasConcorde Cersaie2015 Italia 042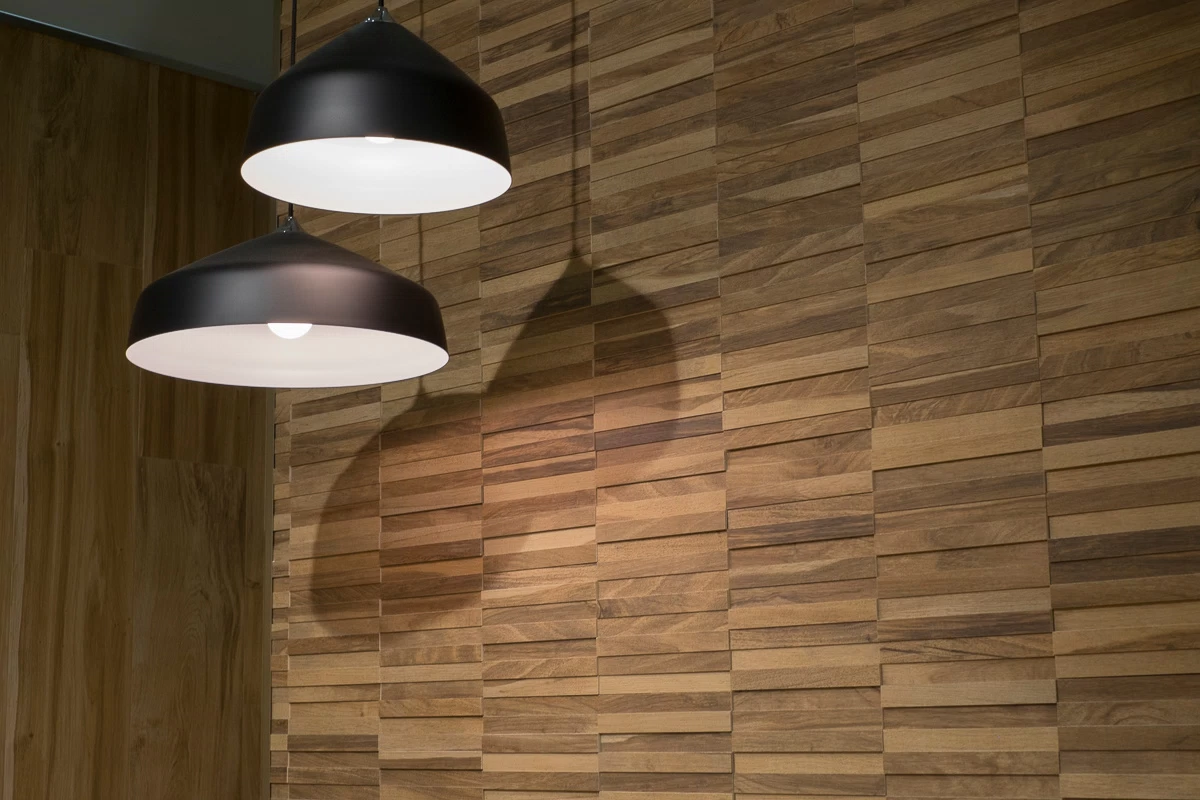 AtlasConcorde Cersaie2015 Italia 047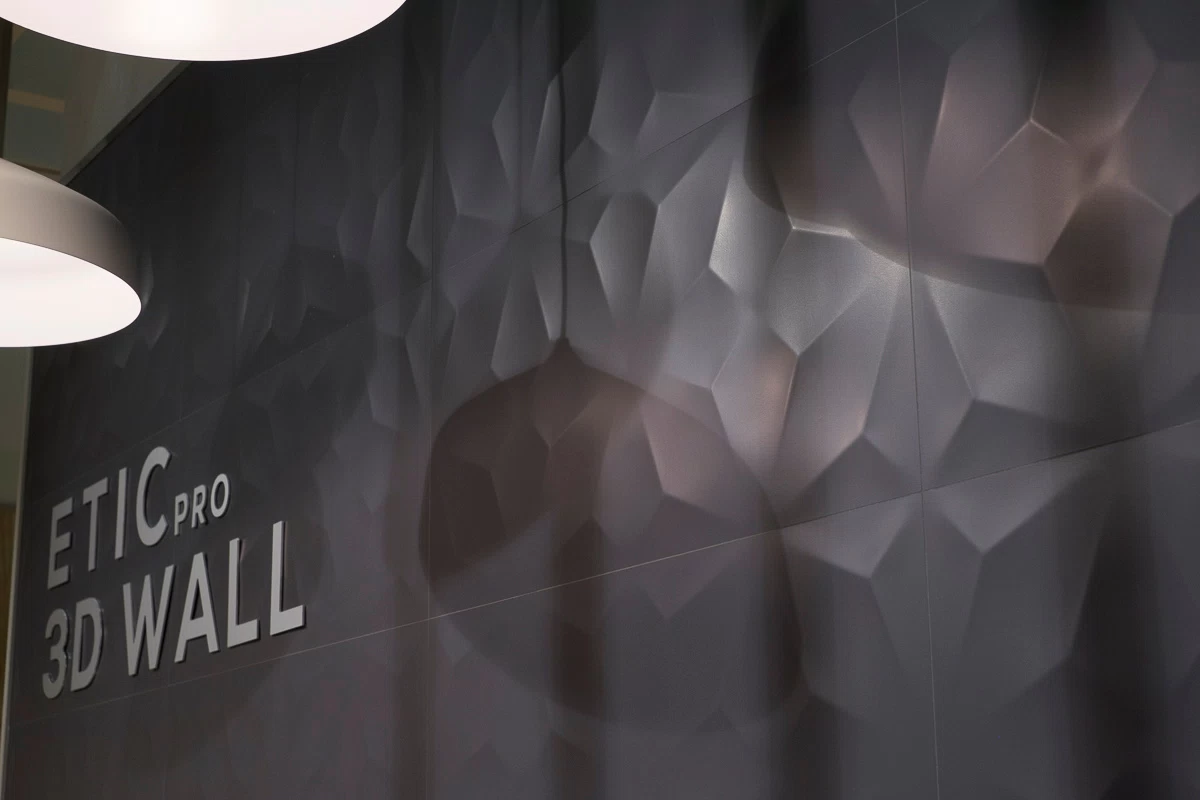 AtlasConcorde Cersaie2015 Italia 111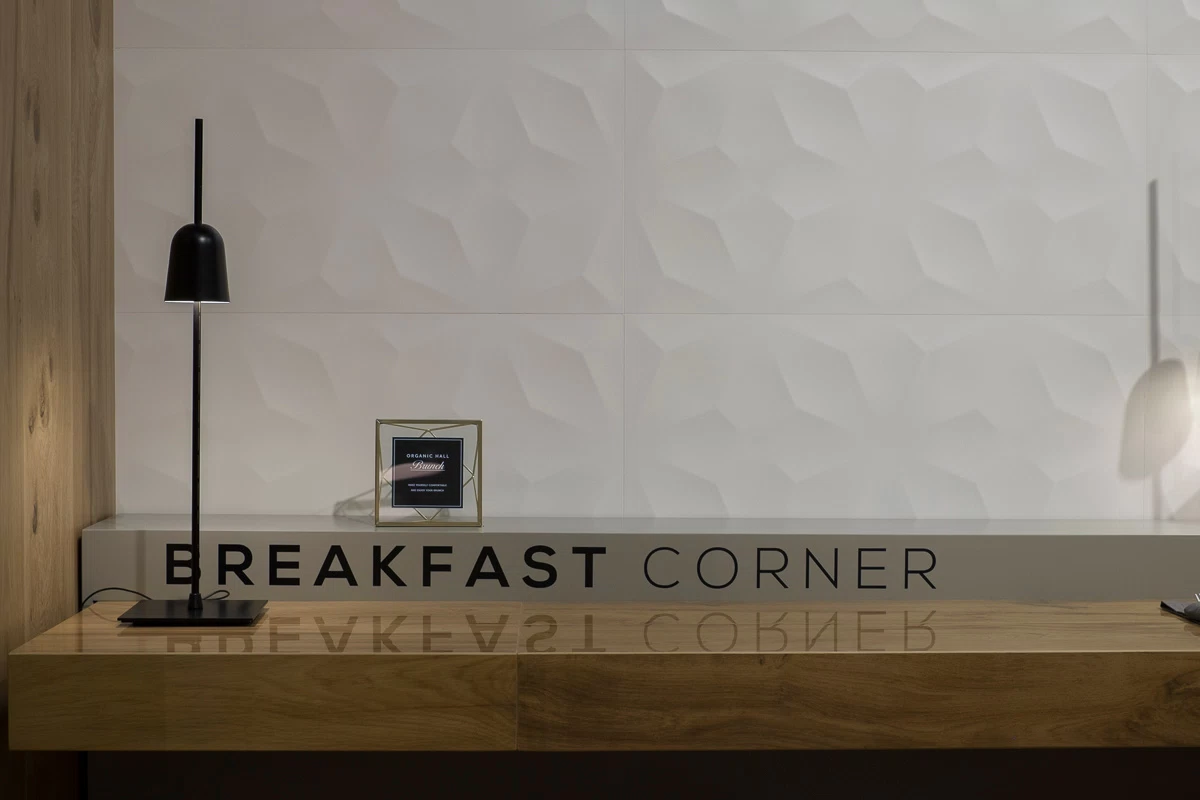 AtlasConcorde Cersaie2015 Italia 112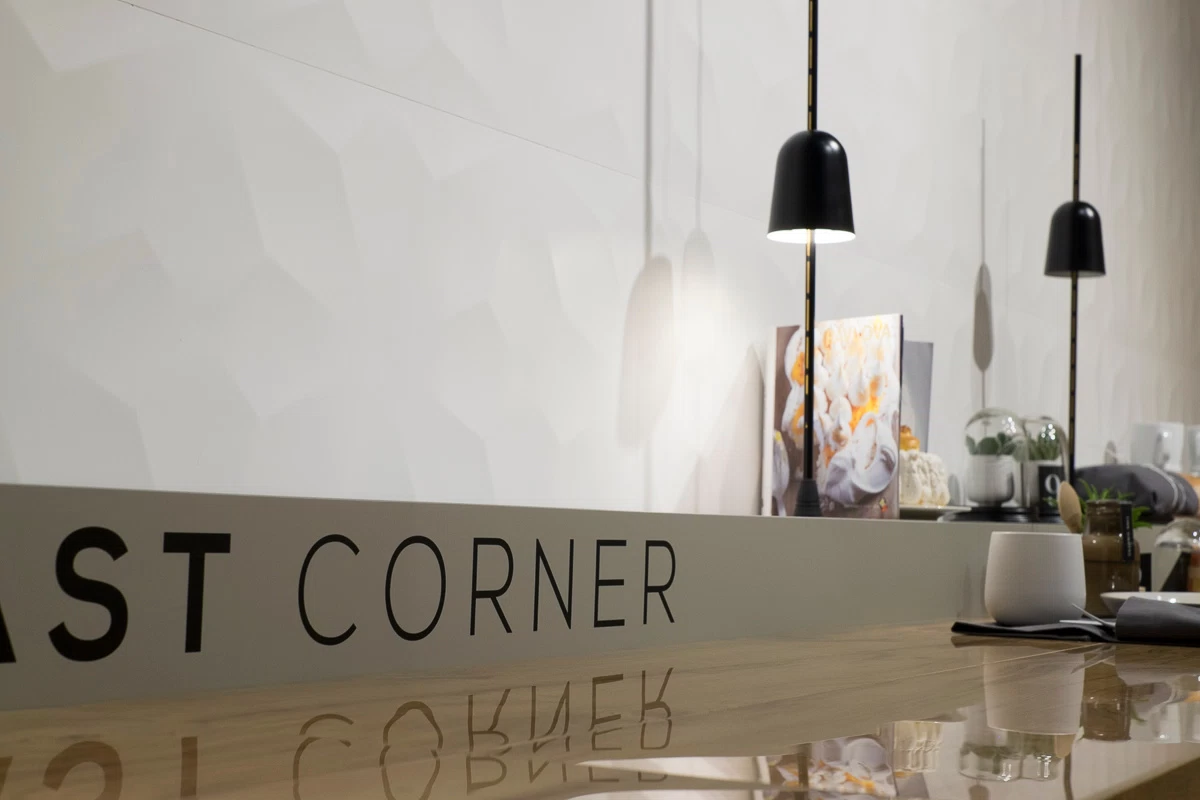 AtlasConcorde Cersaie2015 Italia 113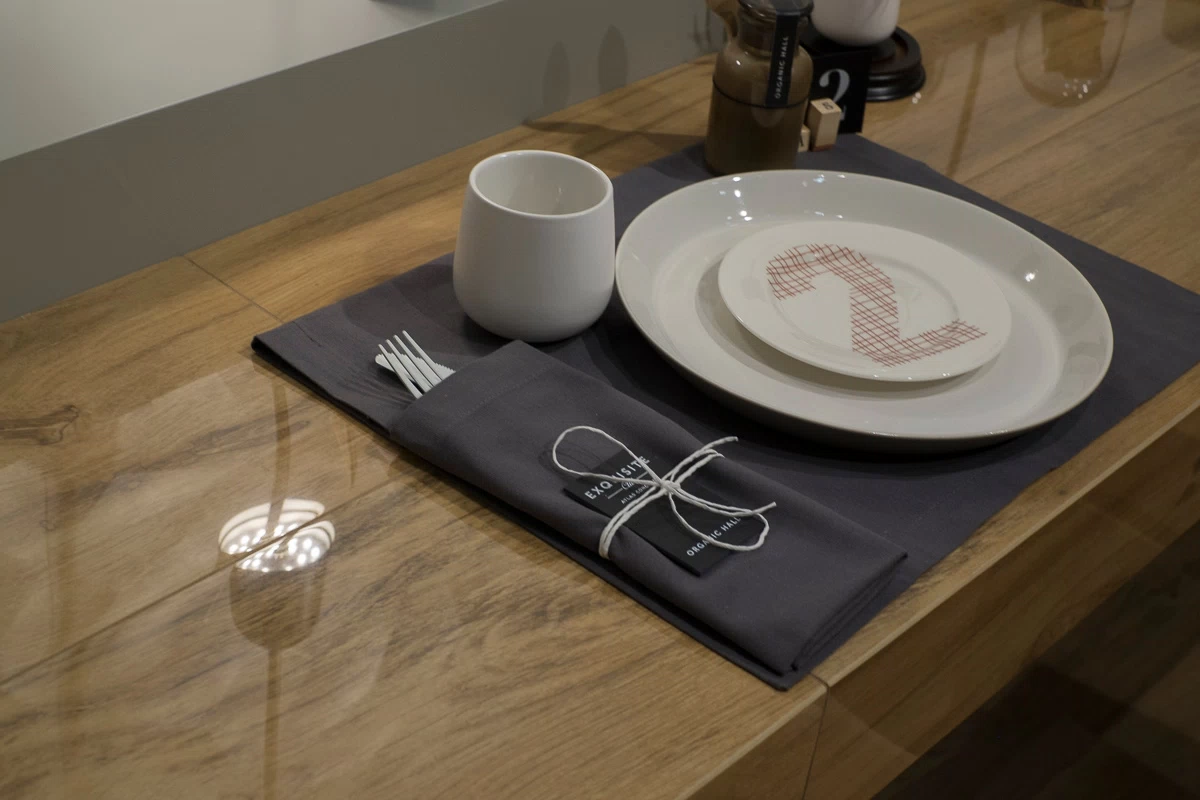 AtlasConcorde Cersaie2015 Italia 114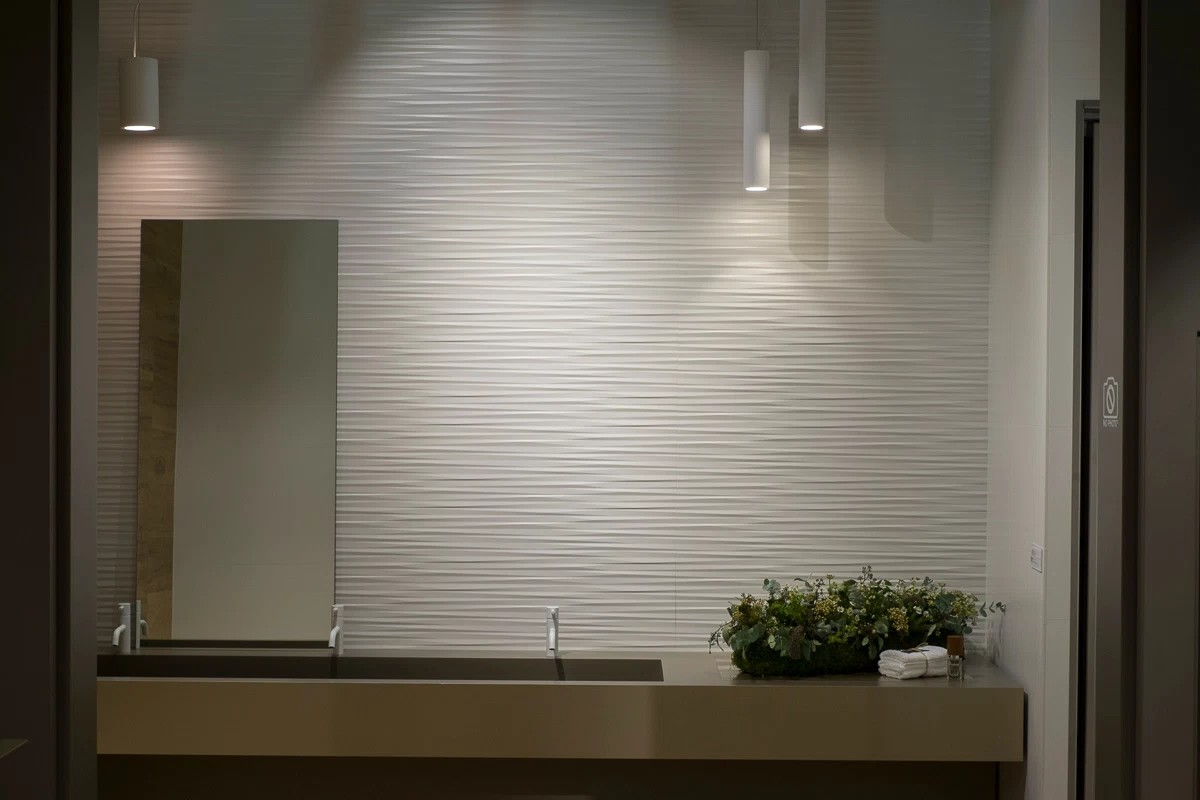 AtlasConcorde Cersaie2015 Italia 116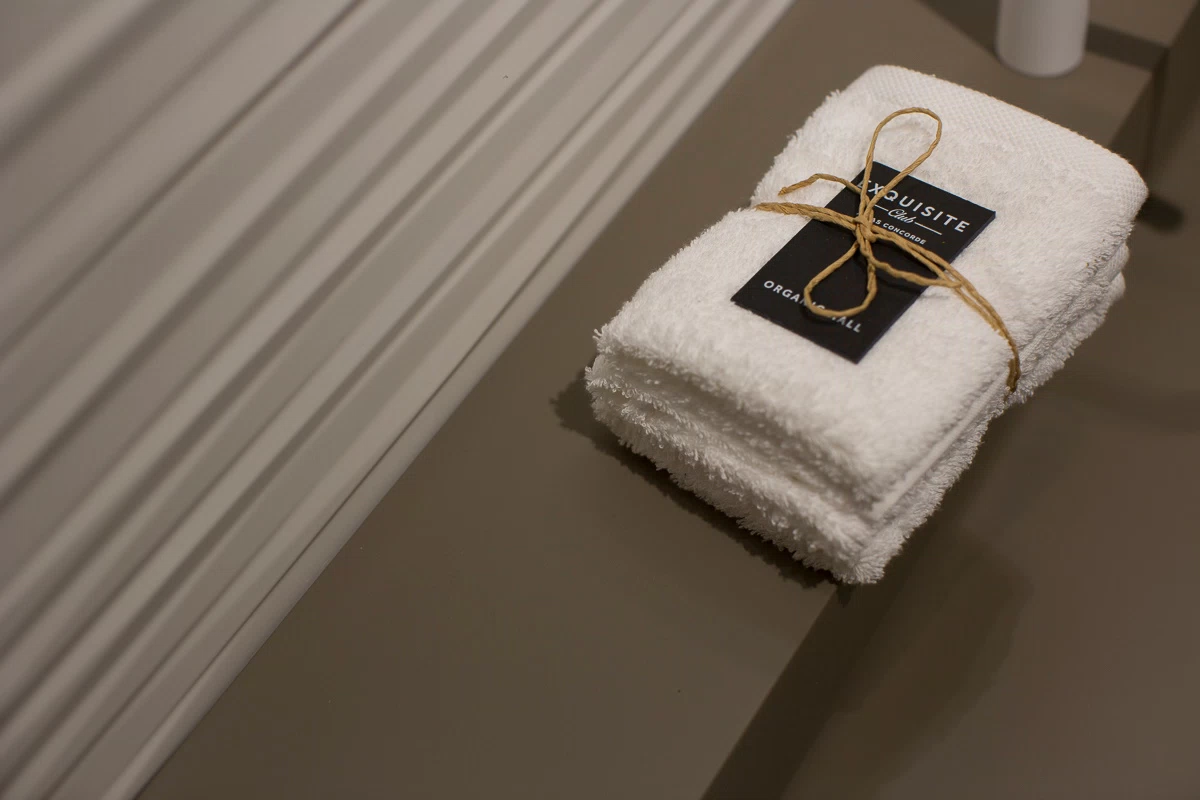 AtlasConcorde Cersaie2015 Italia 117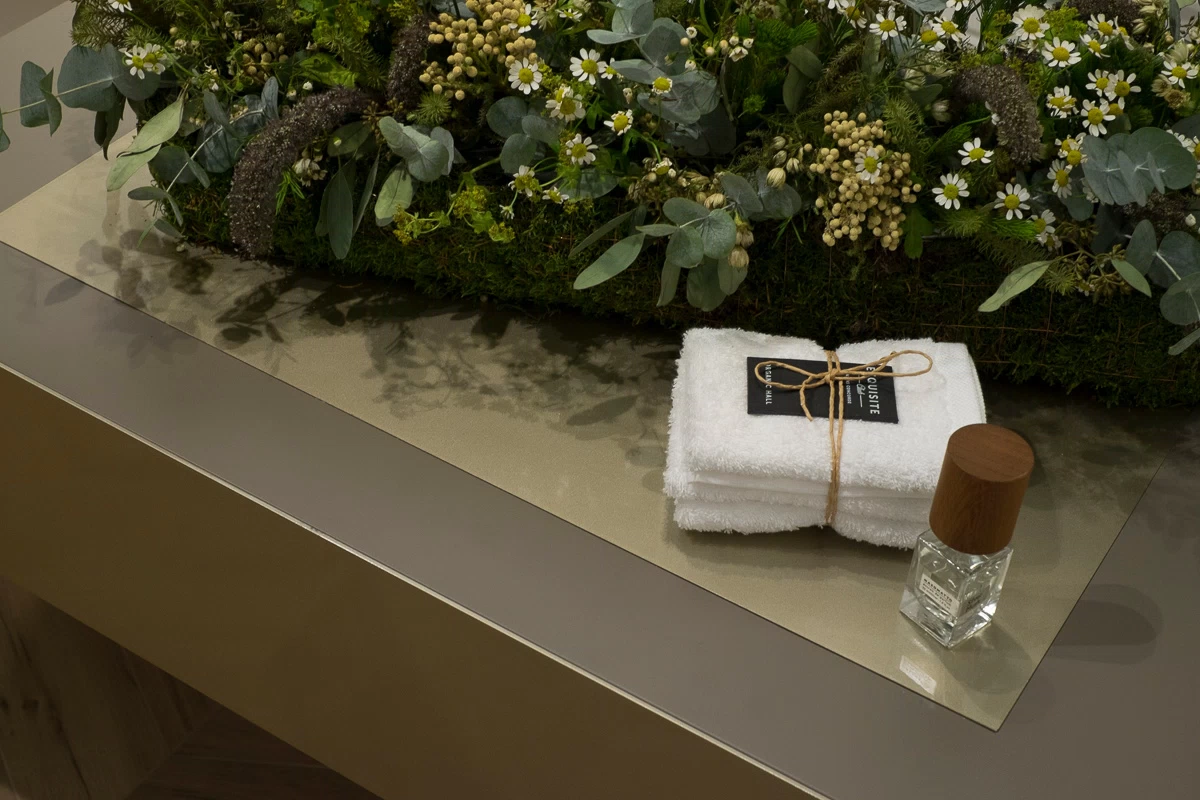 AtlasConcorde Cersaie2015 Italia 118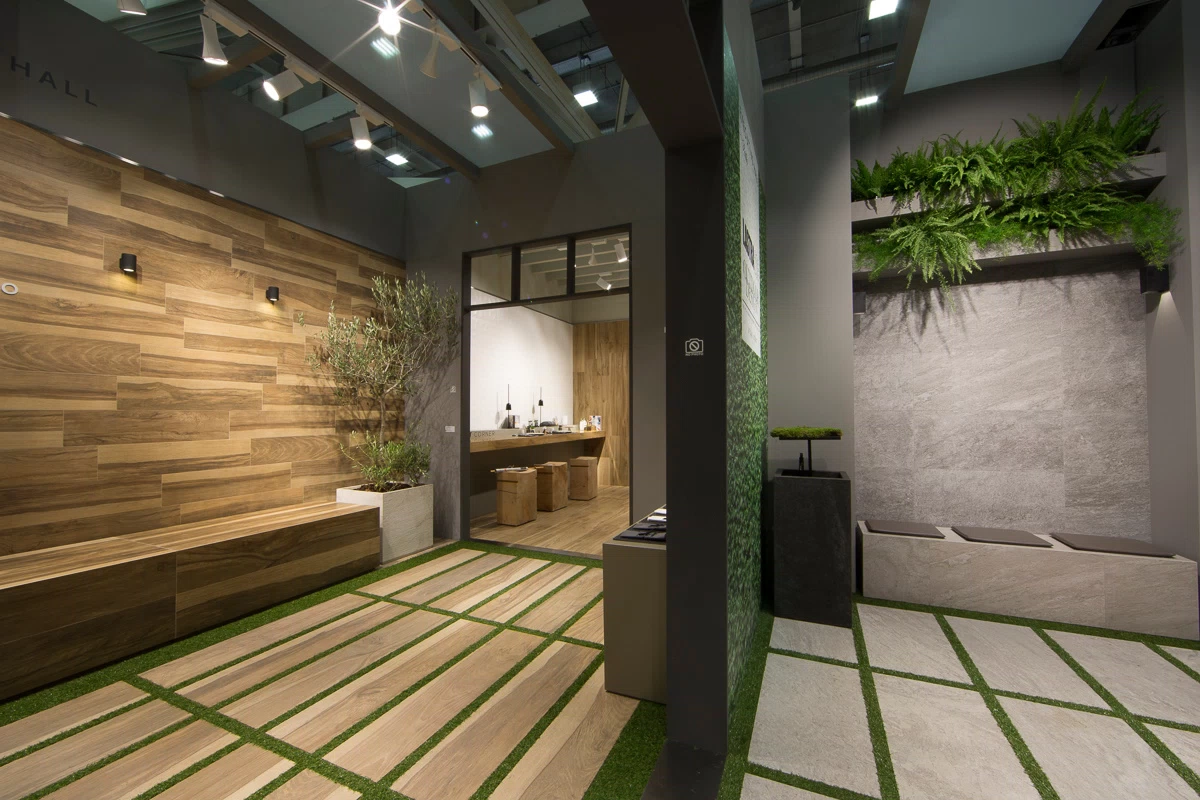 AtlasConcorde Cersaie2015 Italia 119