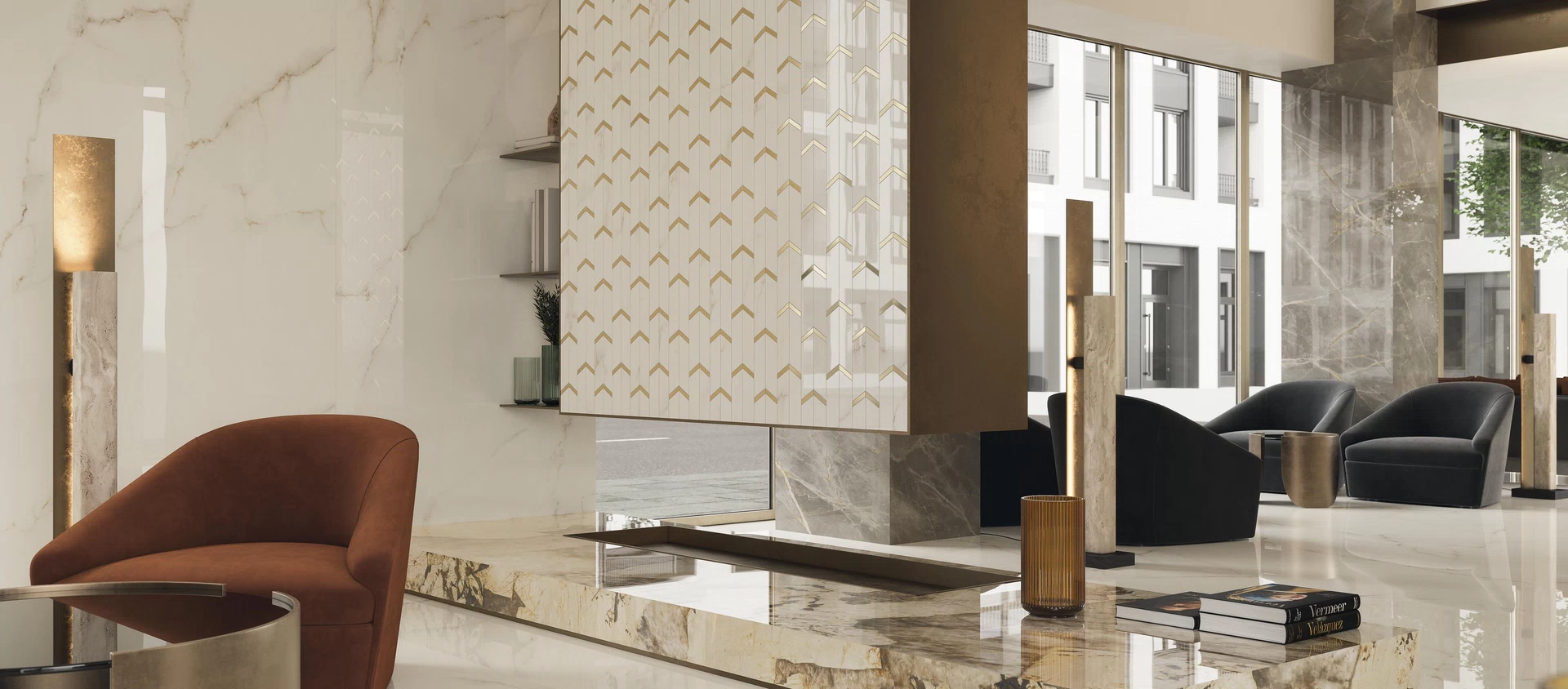 Events
Atlas Concorde's expertise in hospitality design in London
On November 17-18, Marvel's latest marble-effect collections will be on display at HIX in London alongside the latest trends in hospitality design.
The latest Atlas Concorde products will be on display at the Hotel Interiors Experience (HIX) in London, on November 17-18. The event is an international showcase for the evolution of hospitality design, offering a preview of next year's trends.
The Atlas Concorde booth will feature the new 2022 collections celebrating the anniversary of Marvel, one of the longest-running and most successful ceramic marble series.
With an immersive journey, visitors will personally experience the bold hues of Marvel Gala, inspired by the masterpieces of pristine nature, touch the exclusive textures of Marvel X, and be amazed by Marvel Travertine, a synthesis of innovation, style, and technology that reproduces the Travertine effect.
The collection was created in partnership with Hirsch Bedner Associates (HBA), the leading luxury hotel and resort design firm, which designed a selection of geometric decors for Atlas Concorde featuring a unique, contemporary style.
There will be no shortage of bathroom furnishing proposals from Atlas Concorde Habitat and the large slabs of Atlas Plan for tables, countertops and backsplashes, capable of creating a complete product system in combination with ceramic floor and wall tiles.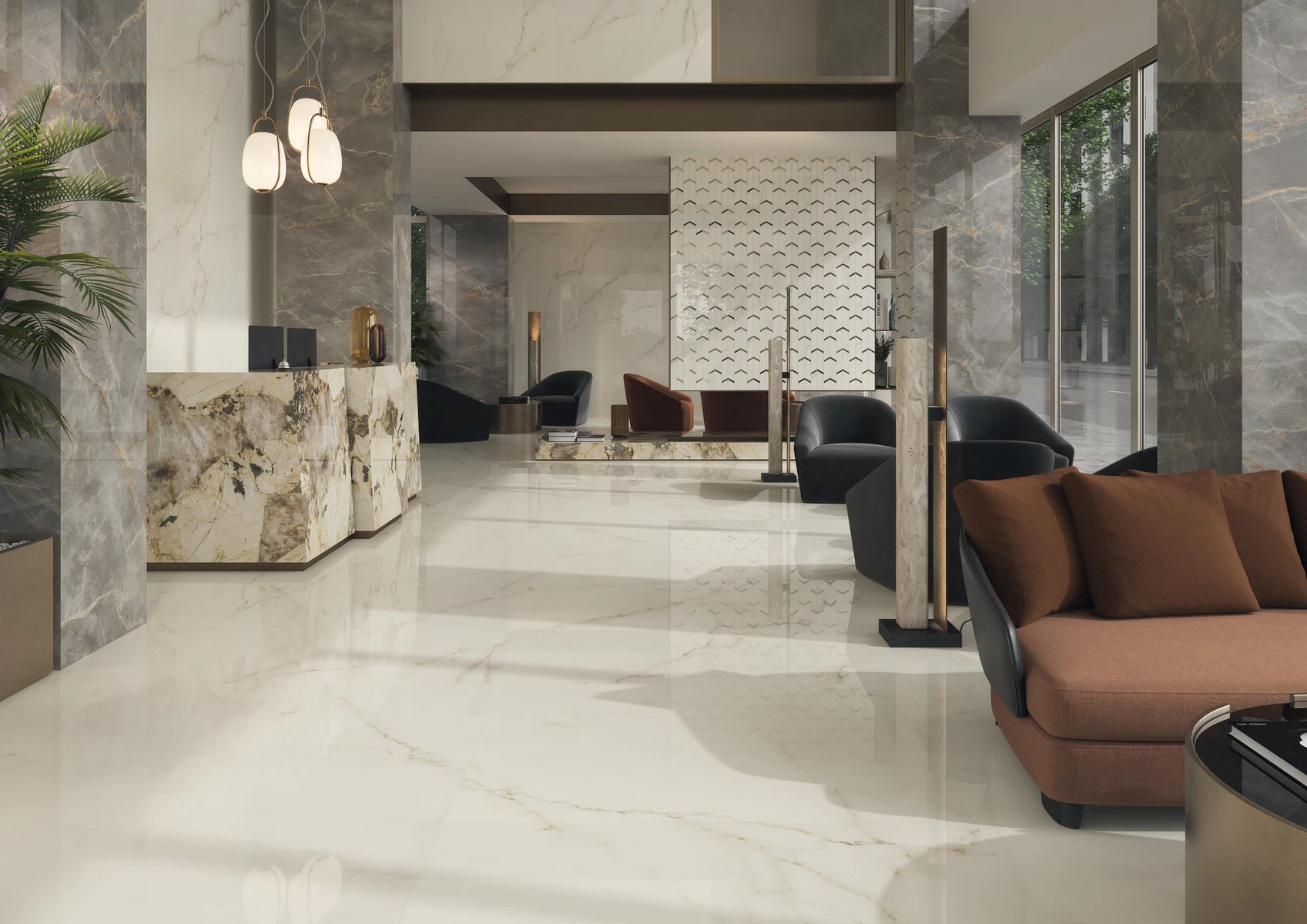 AtlasConcorde MarvelX 006 00 CalacattaApuano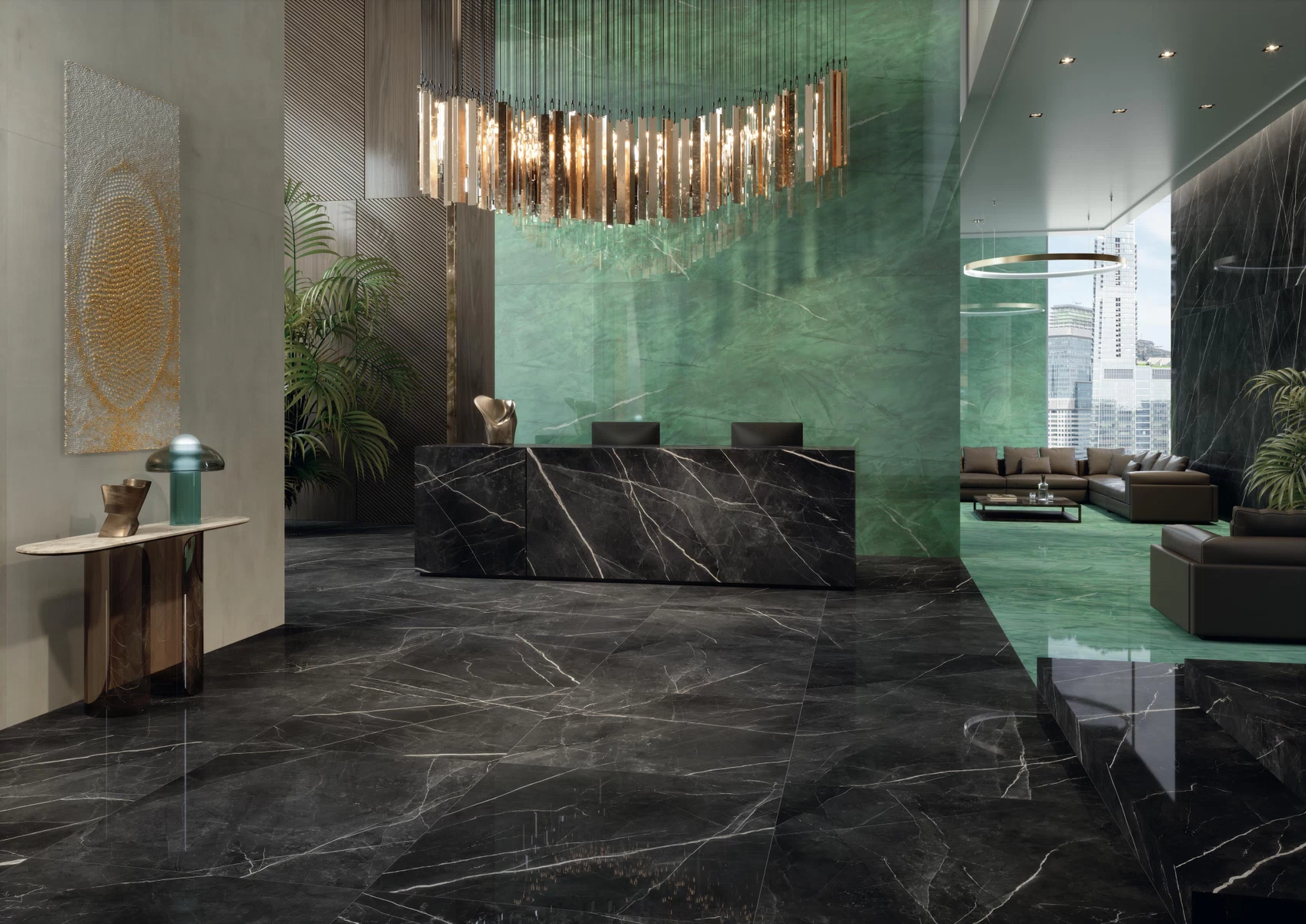 AtlasConcorde MarvelGala 004 00 ExoticGreen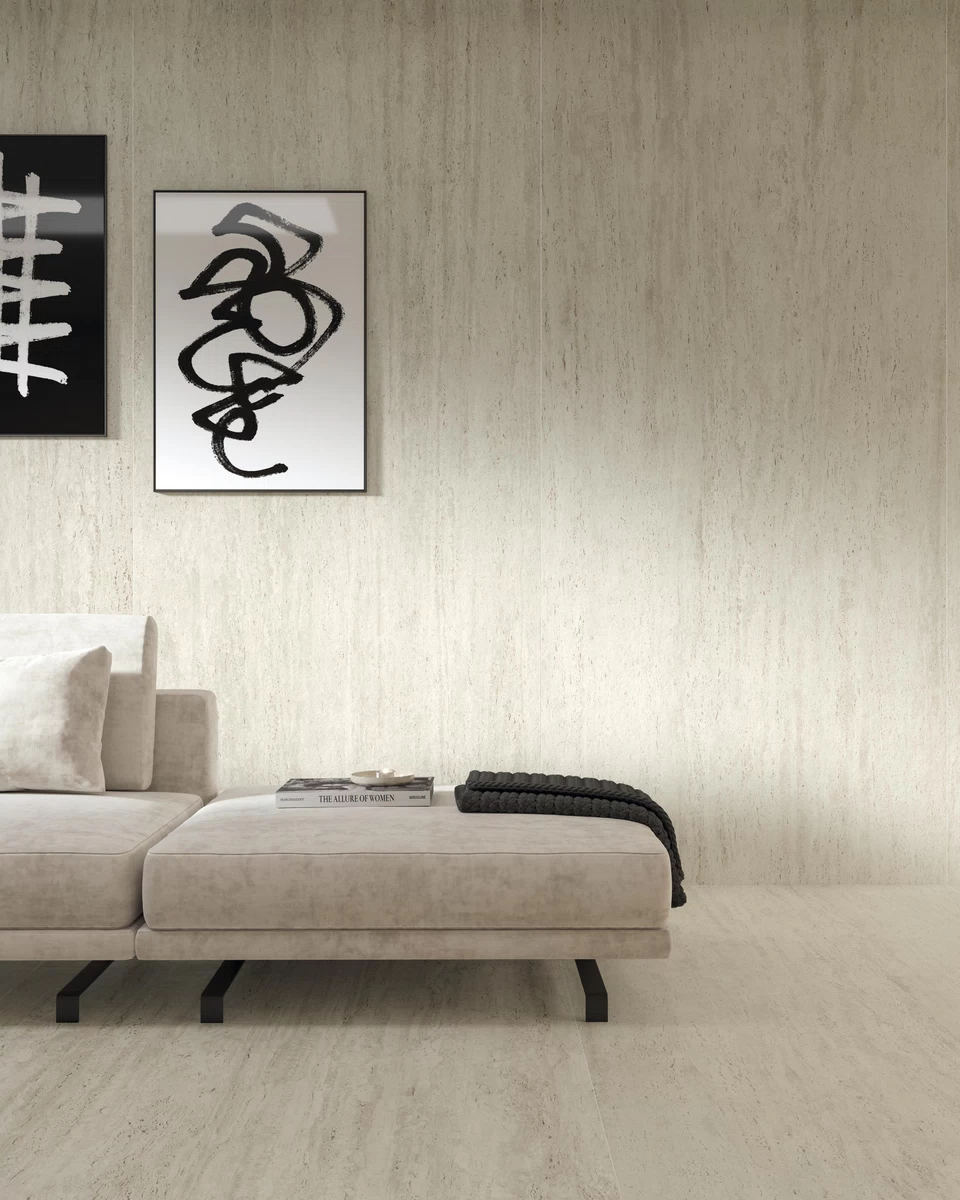 AtlasConcorde MarvelTravertine 001 06 White Vein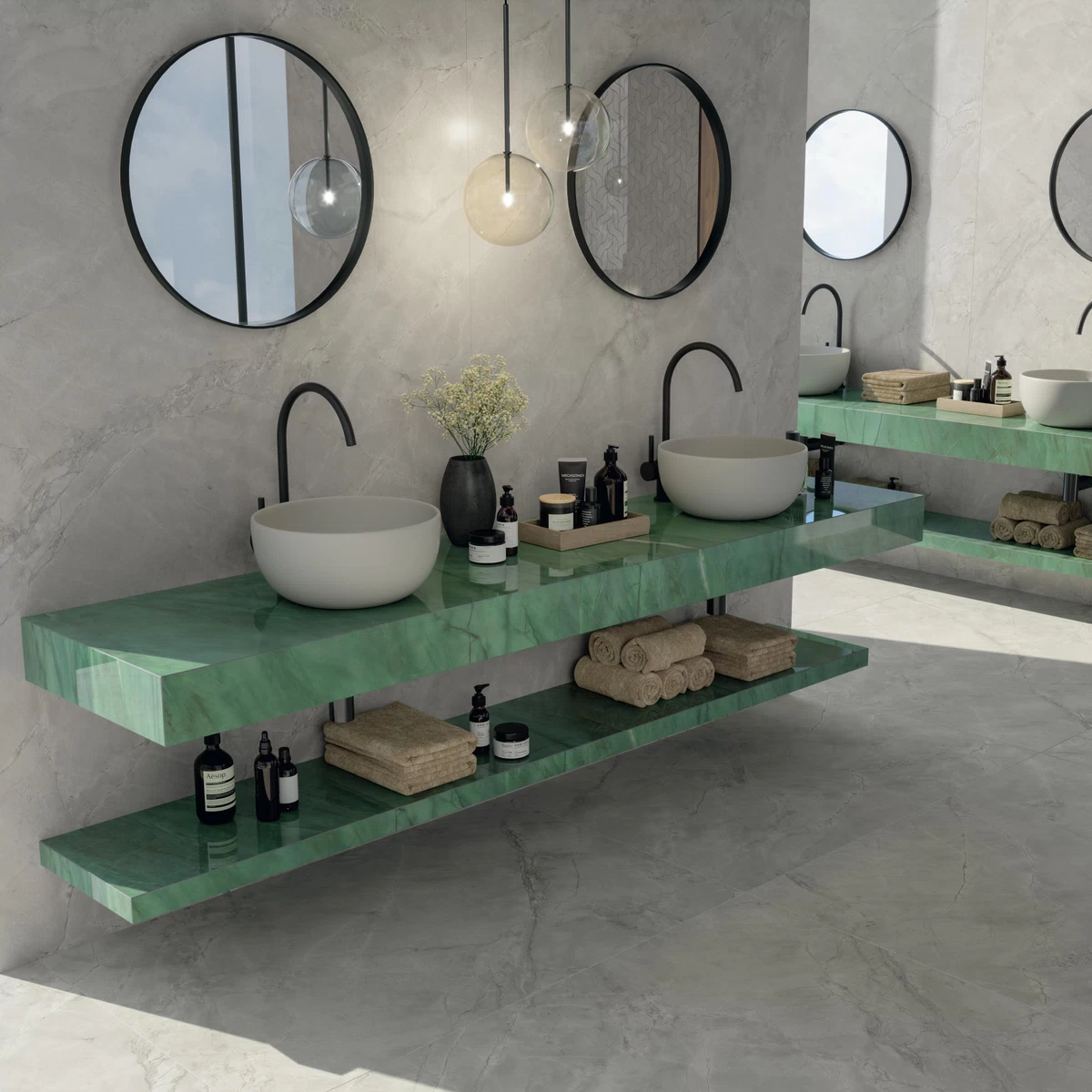 AtlasConcorde MarvelX 003 04 GreyCloud
AtlasConcorde MarvelTravertine 008 00 Sand-Origami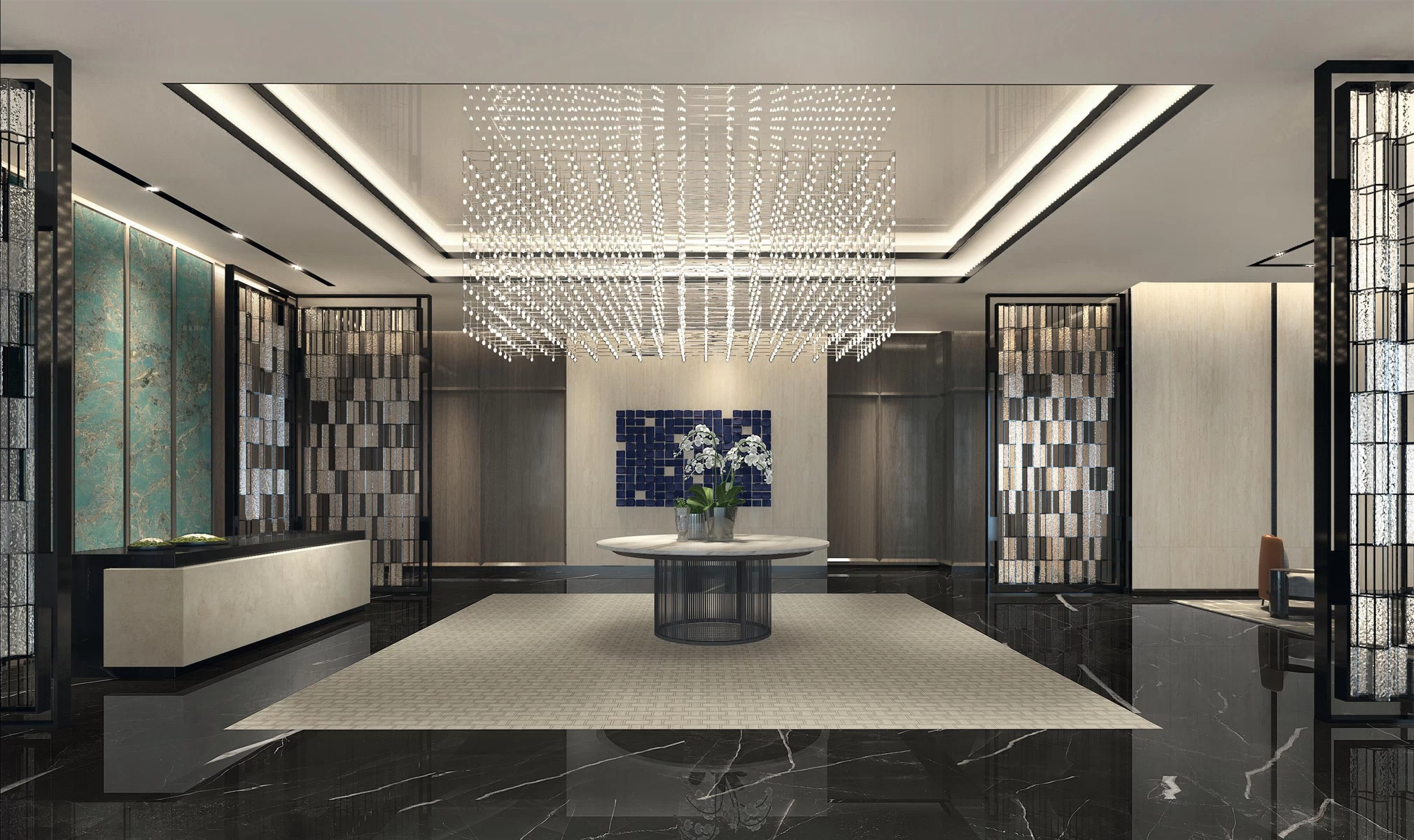 HBA MarvelTravertine 02 Lobby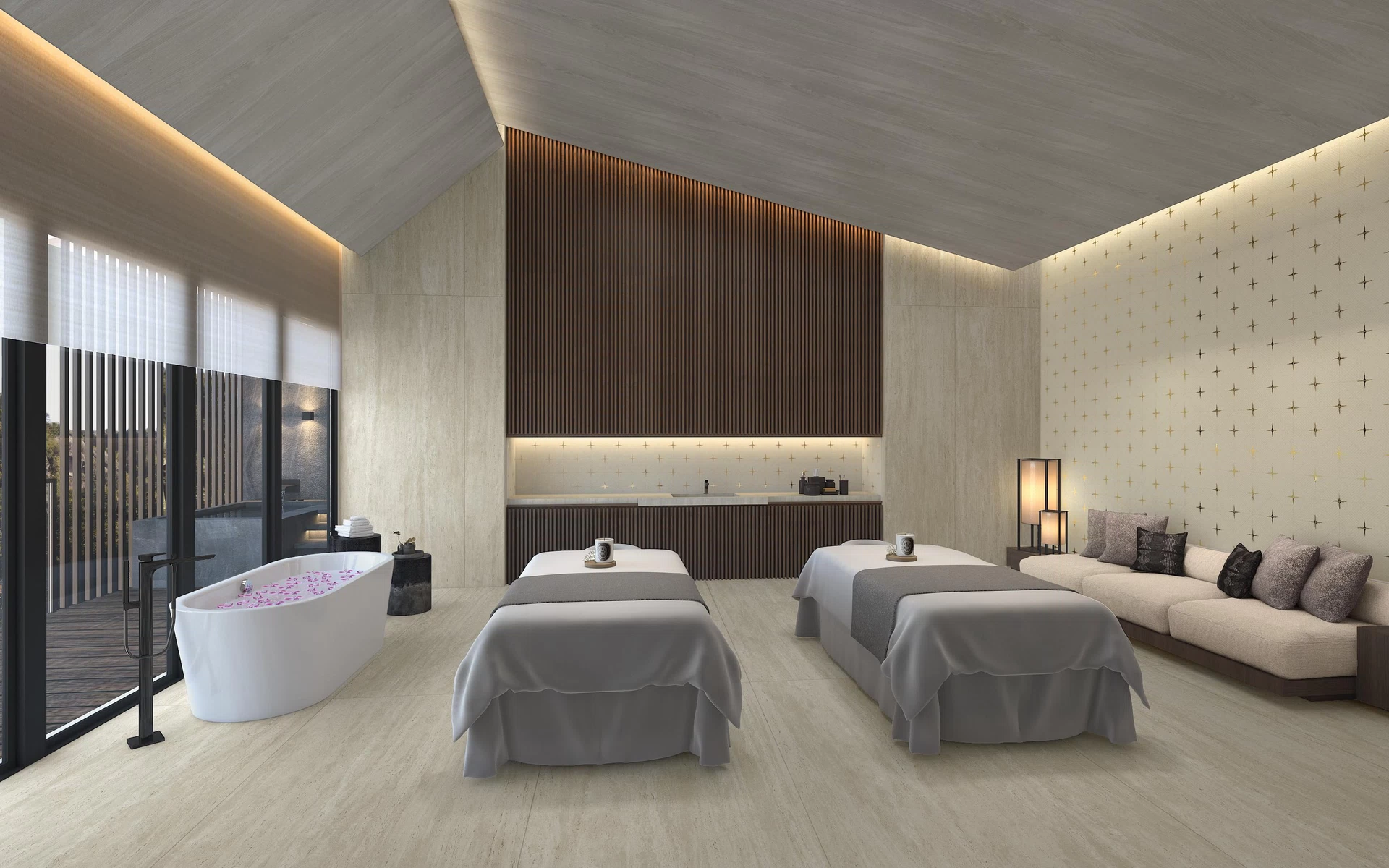 HBA MarvelTravertine 06 TreatmentRoom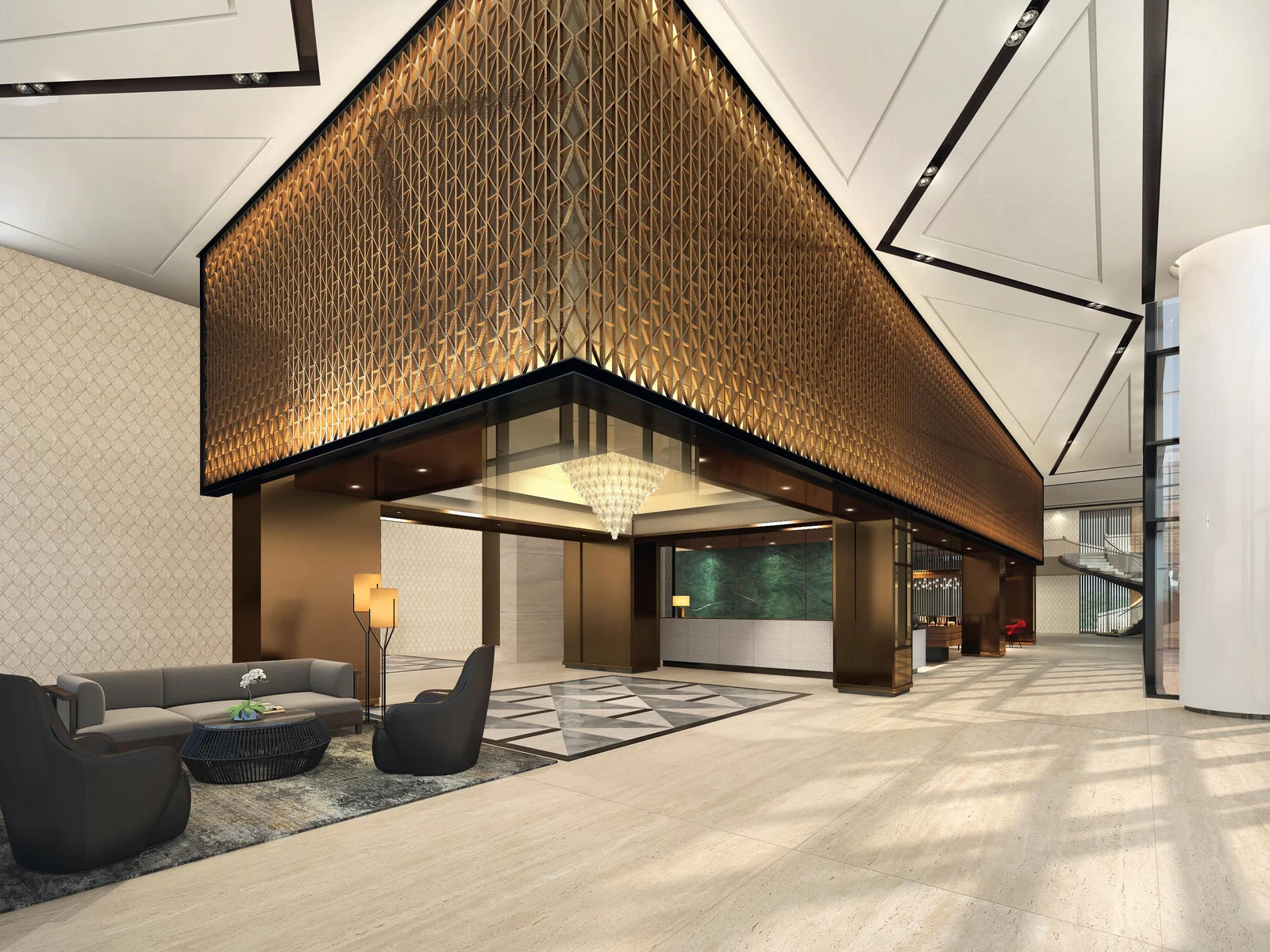 HBA MarvelTravertine 01 Lobby