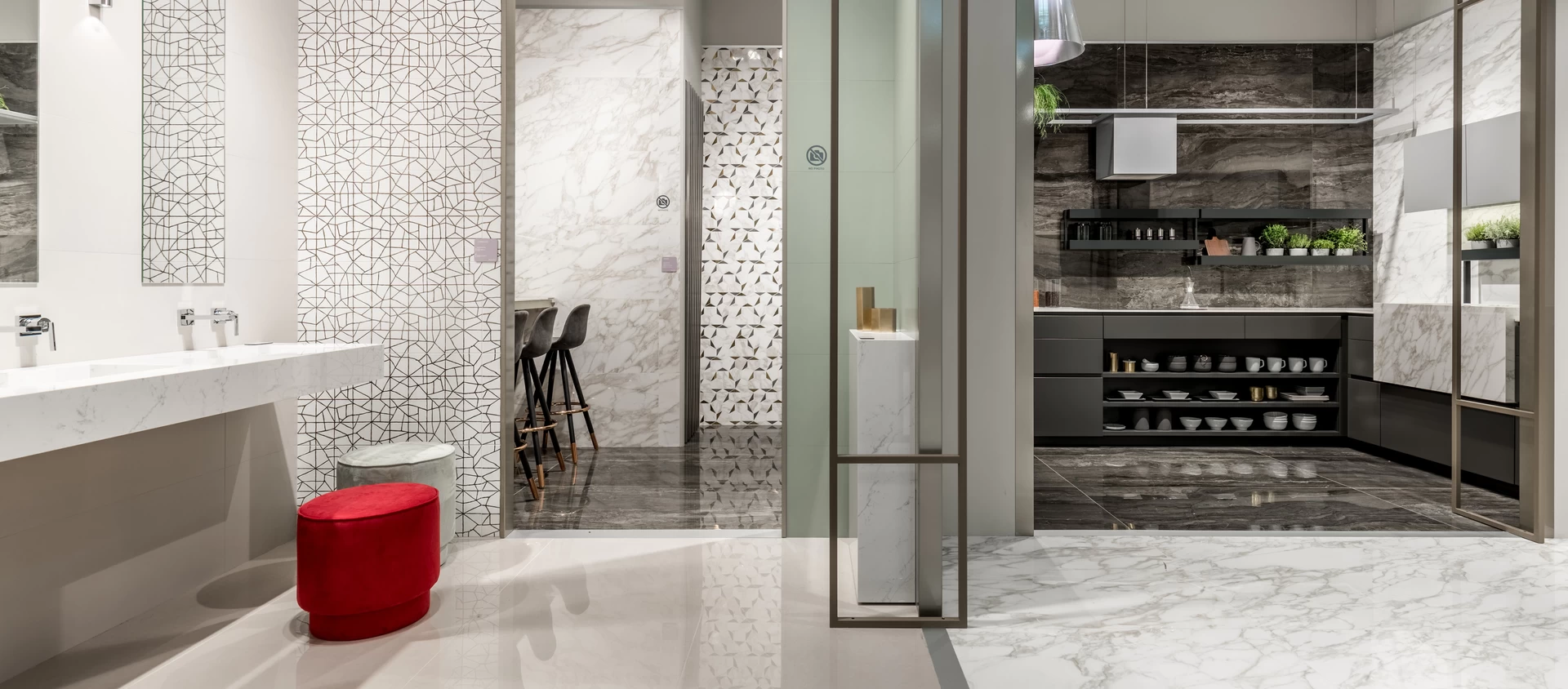 Events
Batimat Russia 2018
Atlas Concorde will be at Batimat 2018, the exhibition dedicated to construction, architecture and interiors scheduled for 3-6 April at the Crocus Expo Center in Moscow. The event is the perfect opportunity to present its designer collections to an audience of over 90,000 visitors including designers, architects, manufacturers and professionals working in the Russian market.
The exhibition space will feature a concept store with a contemporary design showcasing Marvel Edge porcelain floor and wall tiles, a new member of the Marvel family that further expands the range of marble-look tiles offered by Atlas Concorde.
Also on display will be Kone, a project inspired by limestone for urban interiors and exteriors, Marvel Stone, a range of marble- and stone-effect tiles for spaces with a simple luxury, and the Arkshade collection with its pure metropolitan charm that combines bold colors with neutral tones. Inside the exhibition area, space will also be dedicated to the AtlasPlan brand, large format porcelain stoneware slabs ideal for use in different environments like counter tops, backsplashes or side panels.
BATIMAT RUSSIA
Crocus Expo Center – Moscow
PAVILLON 3
HALL 13 – BOOTH 13-332