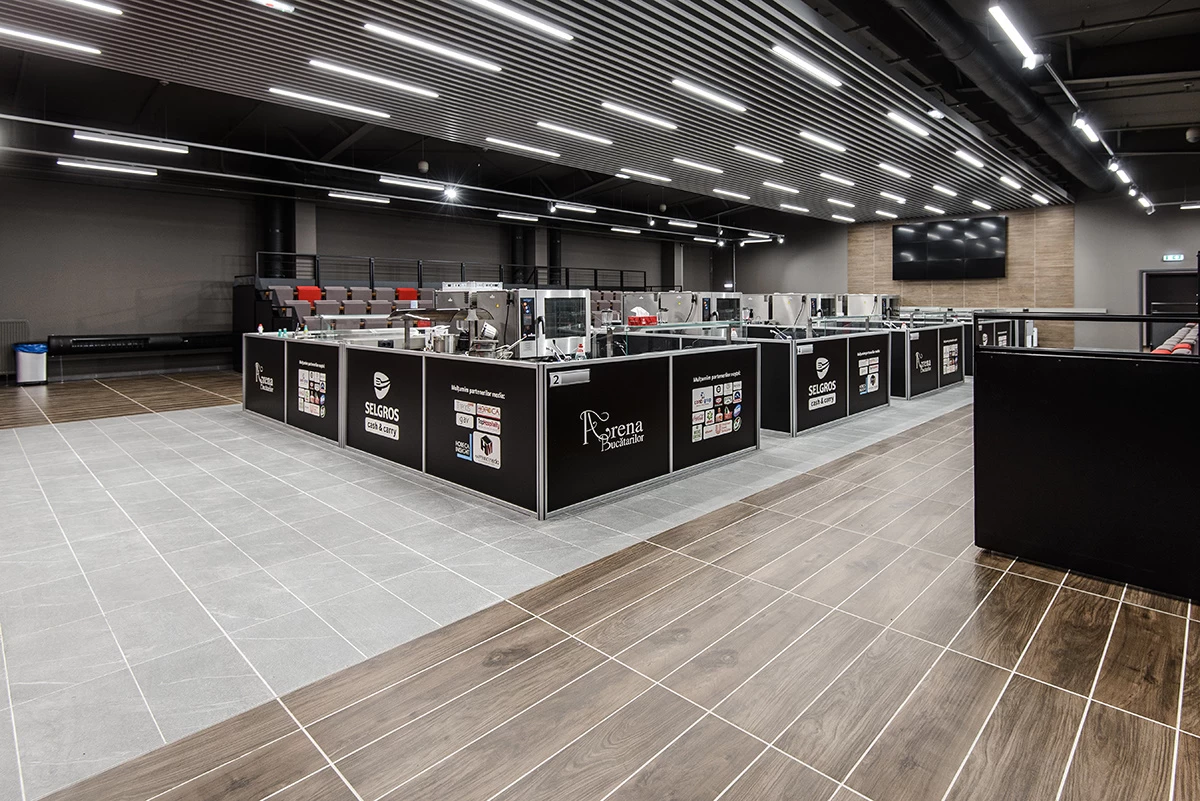 Public spaces
Arena Bucatarilor
With its baroque facades and Gothic spires that convey a bohemian charm, Brasov is Romania's top city for culture and history. In a retro setting, innovation finds its place in the cooking area of Arena Bucatarilor, the most important national cooking competition for professional chefs.
In a venue devoted to taste, Atlas Concorde products have been selected to add a winning style to spaces dedicated to culinary challenges. With a mix of earthy looks ranging from stone to wood, porcelain tiles with a typically Italian character adorn the floors and walls of the area.
The bold character of Palissandro, an exotic species with a brown hue enriched by dark streaks, has added elegance and allure to the interior walls and floors, guaranteeing a refined and contemporary design. Thanks to the Tatami mosaic, the surface graphics have been decomposed into thin strips, further enhancing the wood-effect wall tiles.
The simplicity of stone-effect surfaces has contributed to interior and exterior floors with a minimalist yet classy character. The result is a continuity between indoors and outdoors with a strong visual impact that conveys a reliable, contemporary design.
Where
Brasov, Romania
Inside the project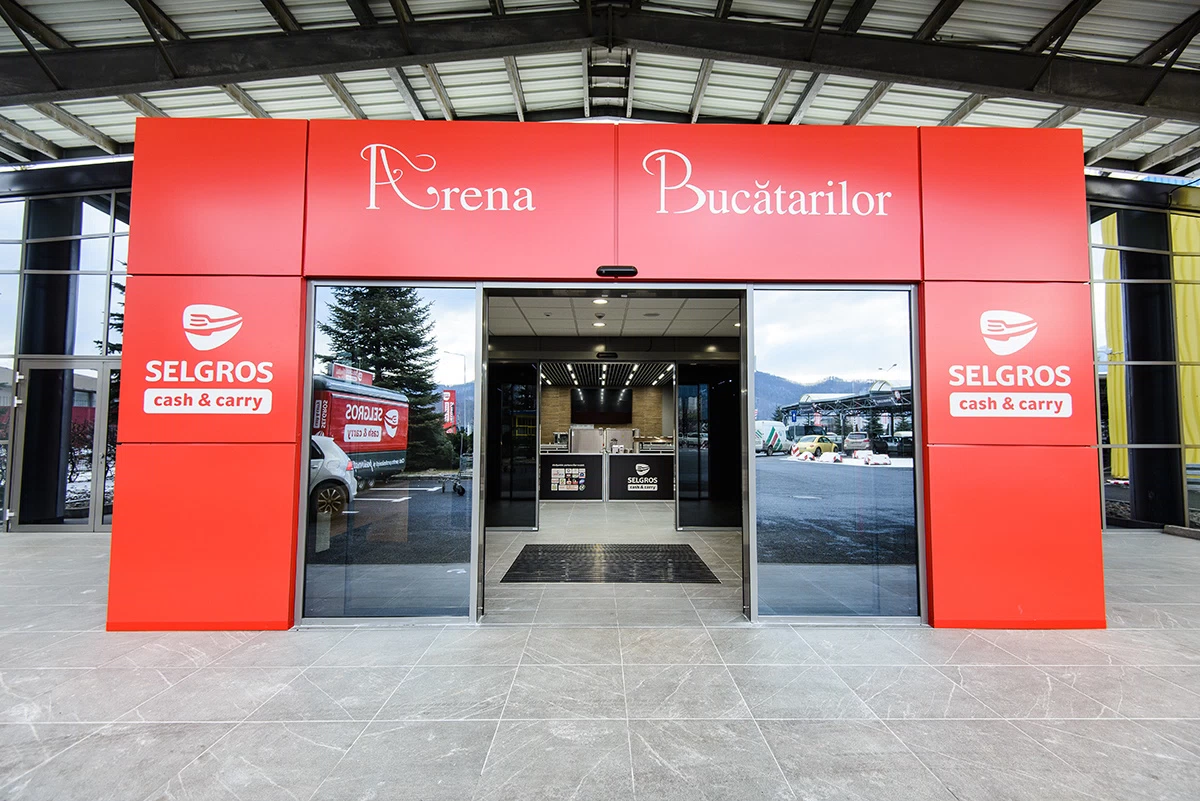 Arena Bucatarilor 0009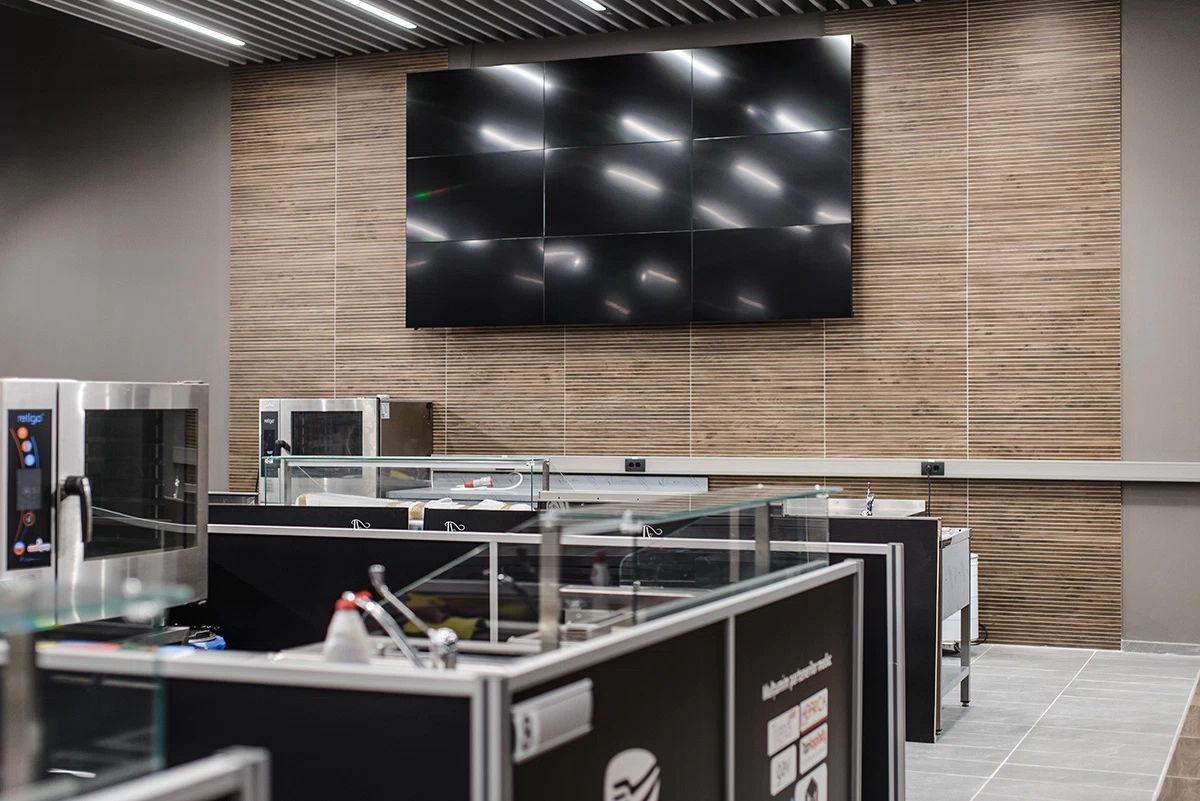 Arena Bucatarilor 0025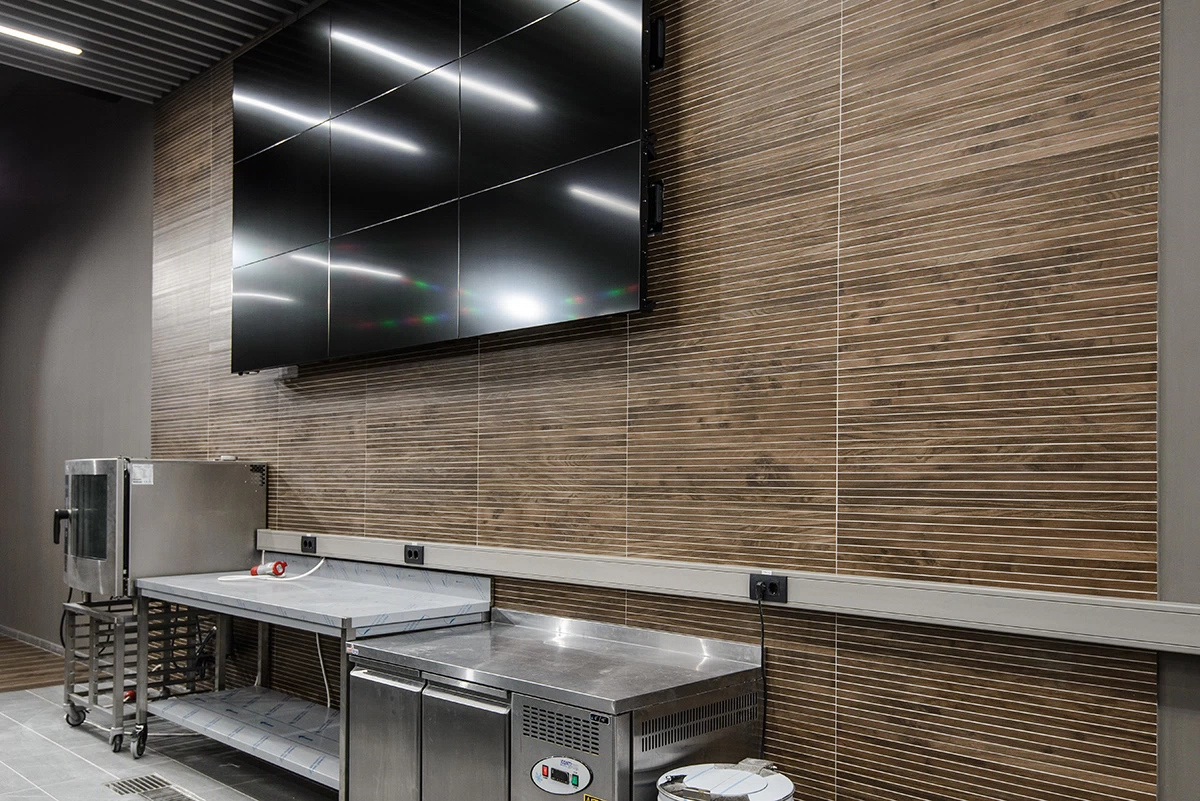 Arena Bucatarilor 0024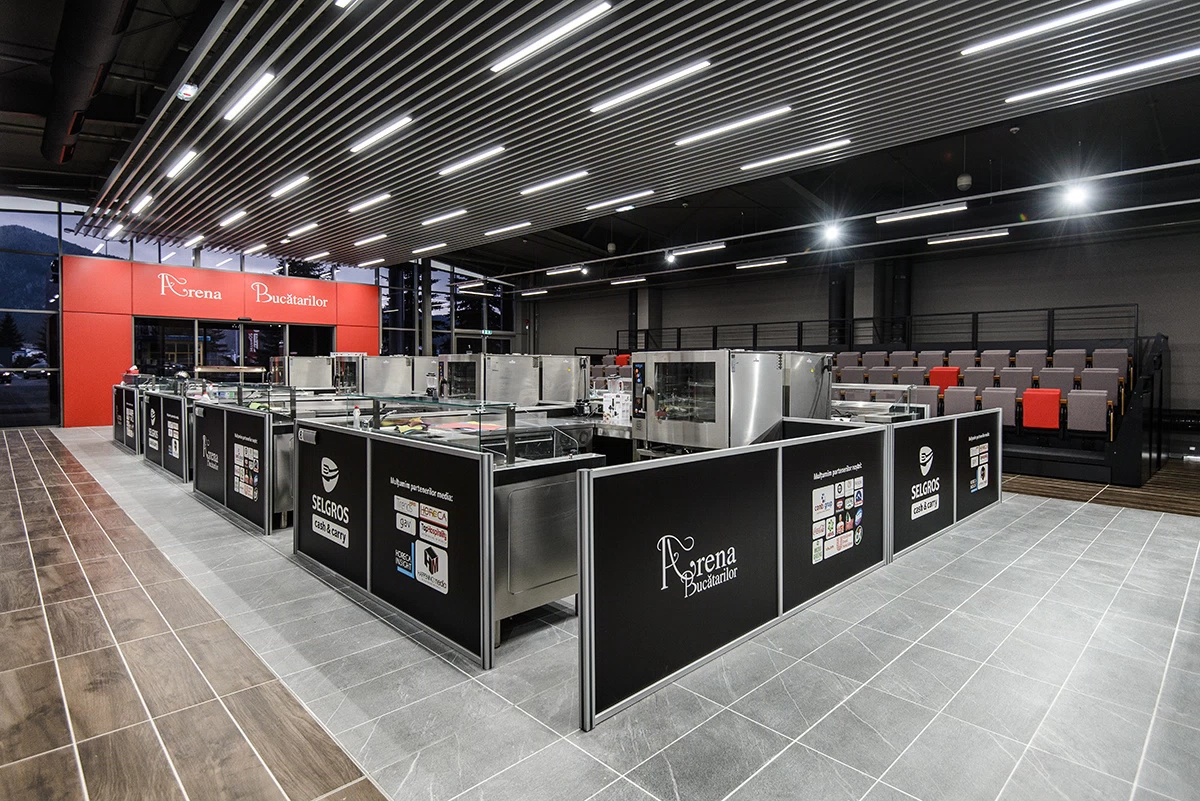 Arena Bucatarilor 0033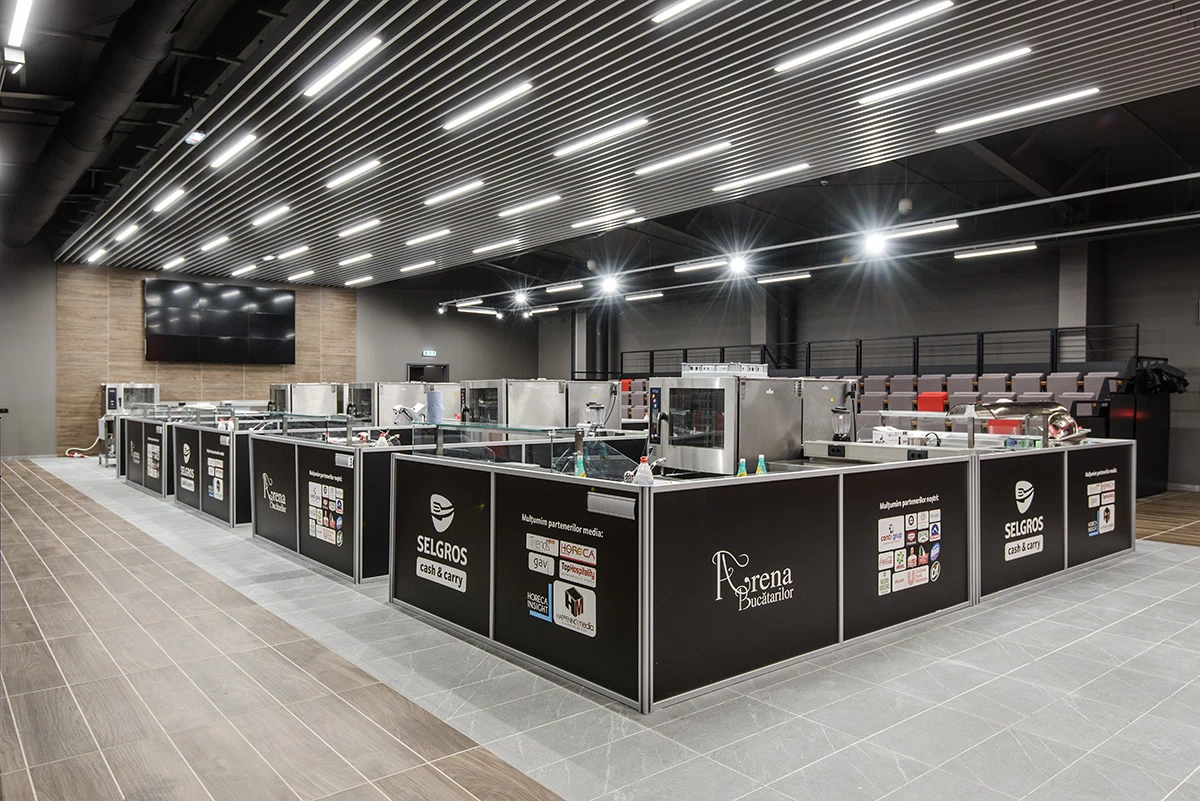 Arena Bucatarilor 0039
Inside the project
The leading collections