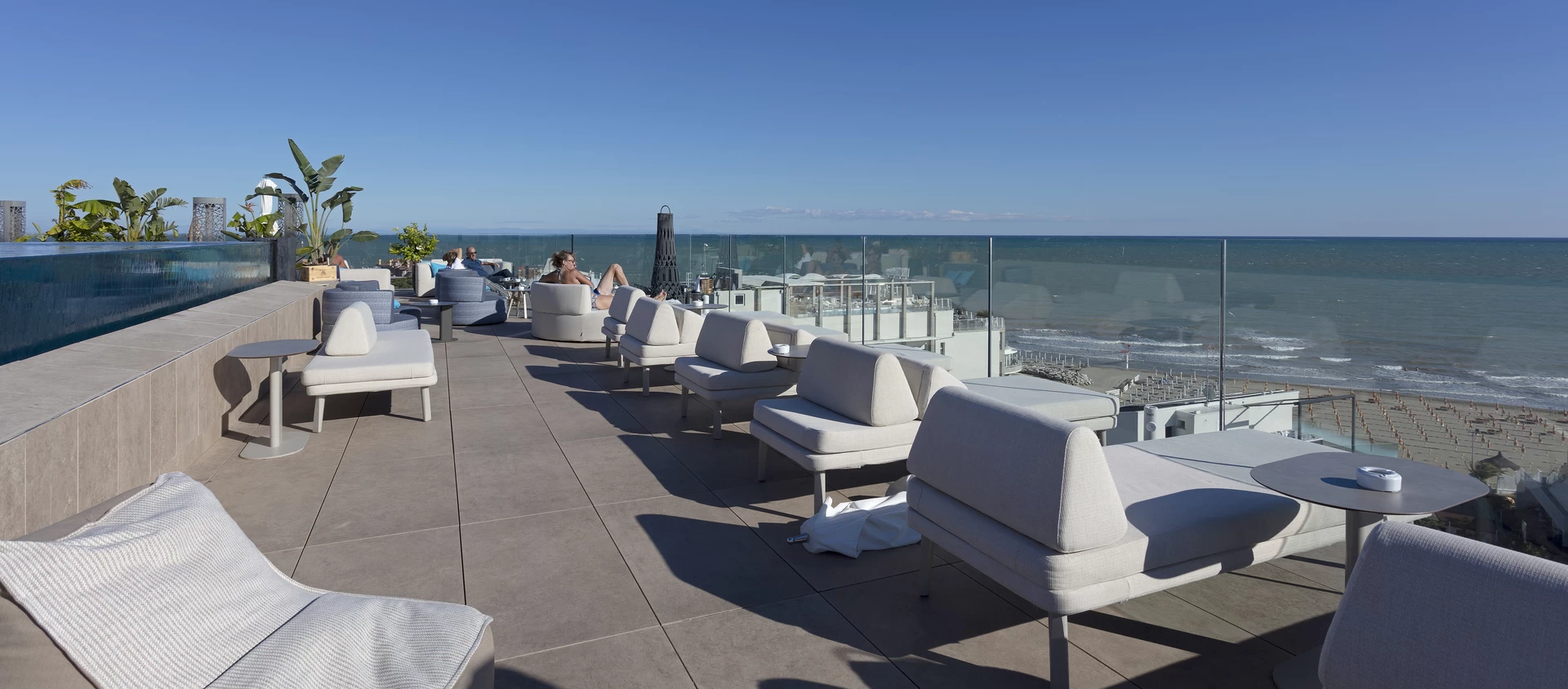 Hospitality
Atlas Concorde beauty and functionality for The One Hotel
Located on the picturesque Venetian coast, The One Hotel has selected Atlas Concorde stone- and marble-effect porcelain tiles to furnish its spaces.
It's the marble-effect porcelain tiles that welcome guests with refined floors that reproduce the depth of real marble in solutions where attention to detail and graphic richness emphasize the design of the environment. Also used on the walls of the reception and for the rooms of the hotel, the marble-effect tiles by Atlas Concorde illuminate the space with their shiny appeal and extreme esthetic sophistication.
The strong personality of stone-look floors and walls in outdoor spaces like the terrace and in indoor rooms such as the gym conveys a warm, natural ambiance. The details of the textures that faithfully reproduce the original material create spaces with a style in sync with the latest trends of interior design.
The spectacular three-dimensional tiles applied to the walls of the bathrooms recreate a captivating, dynamic look on the surfaces thanks to an interplay of light and shadows that enlivens the hospitality environment.
Delicate colors and textures reveal the earthy details typical of the original materials while also offering the technical performance that Atlas Concorde porcelain tiles are able to guarantee wherever they are used.
Where
Caorle, Italy
Inside the project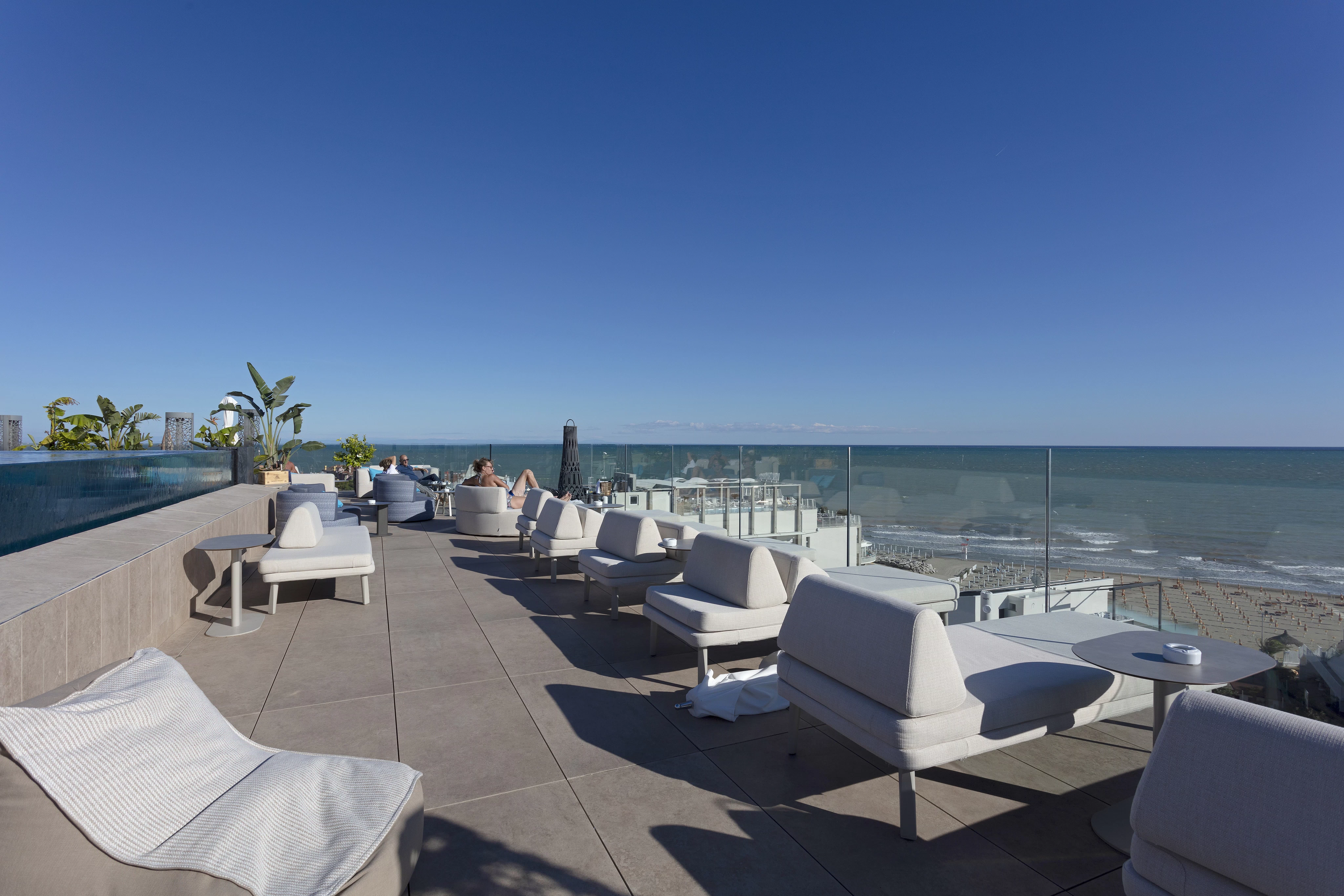 Atlas Concorde Hotel The One Italy 086
Atlas Concorde Hotel The One Italy 005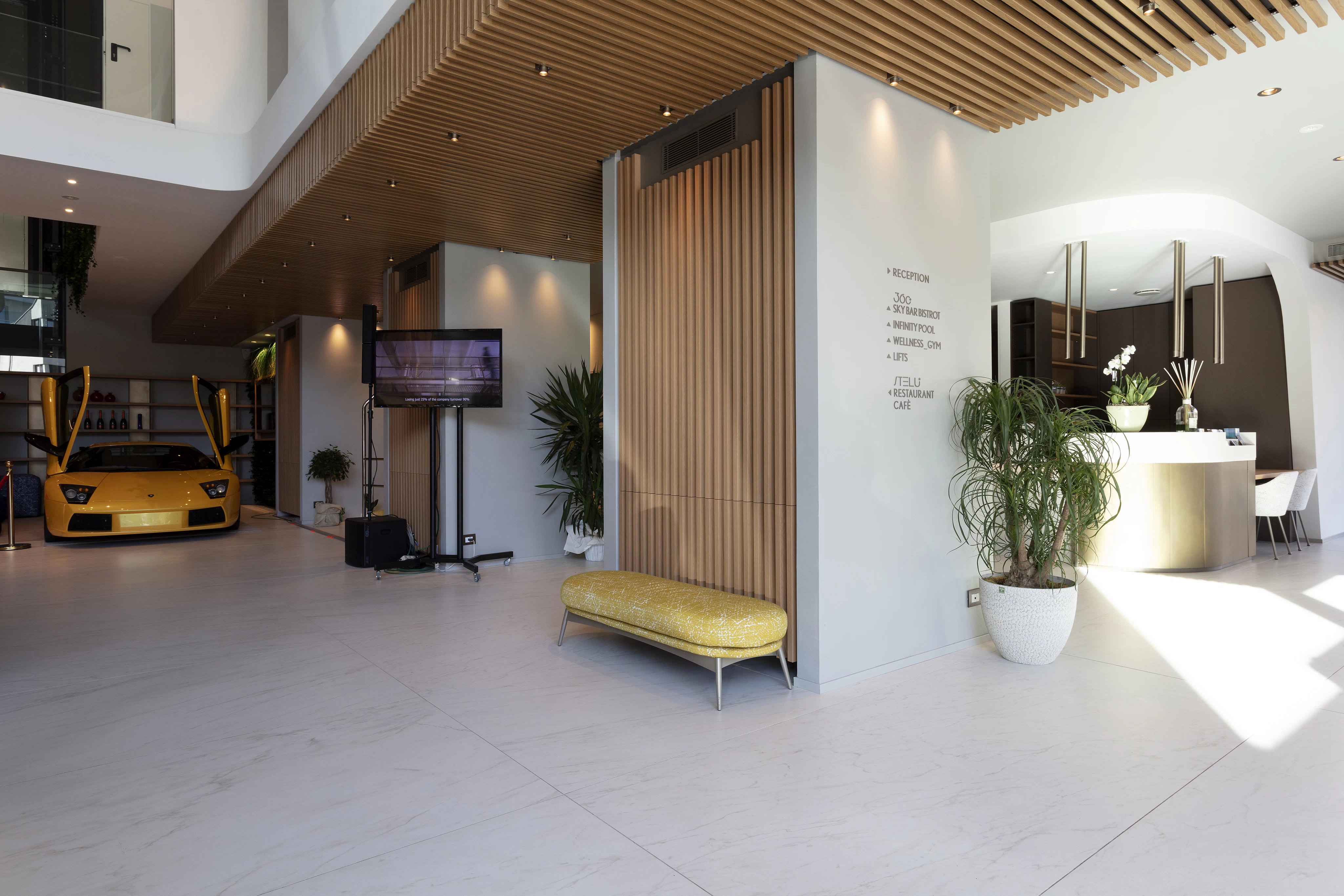 Atlas Concorde Hotel The One Italy 007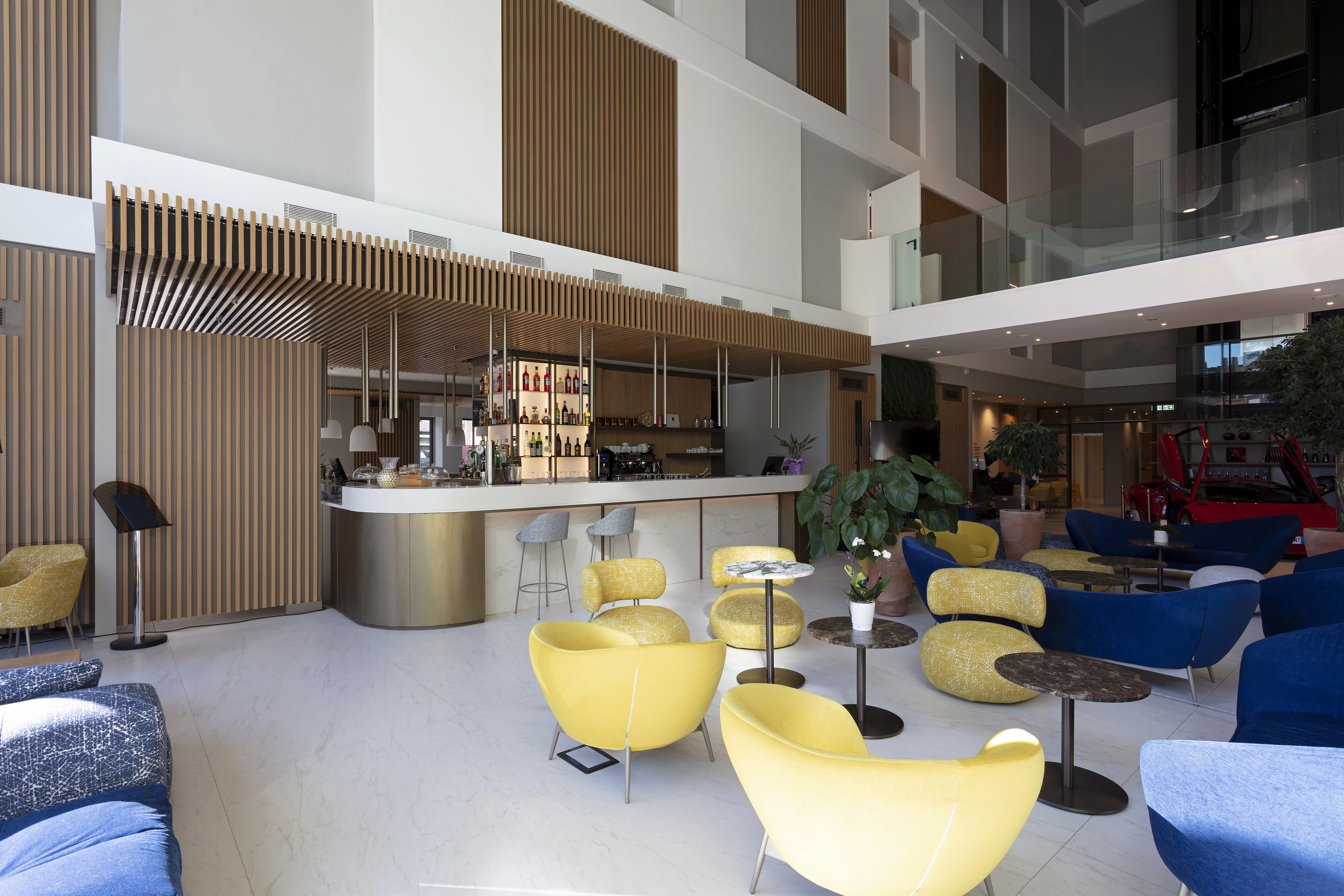 Atlas Concorde Hotel The One Italy 009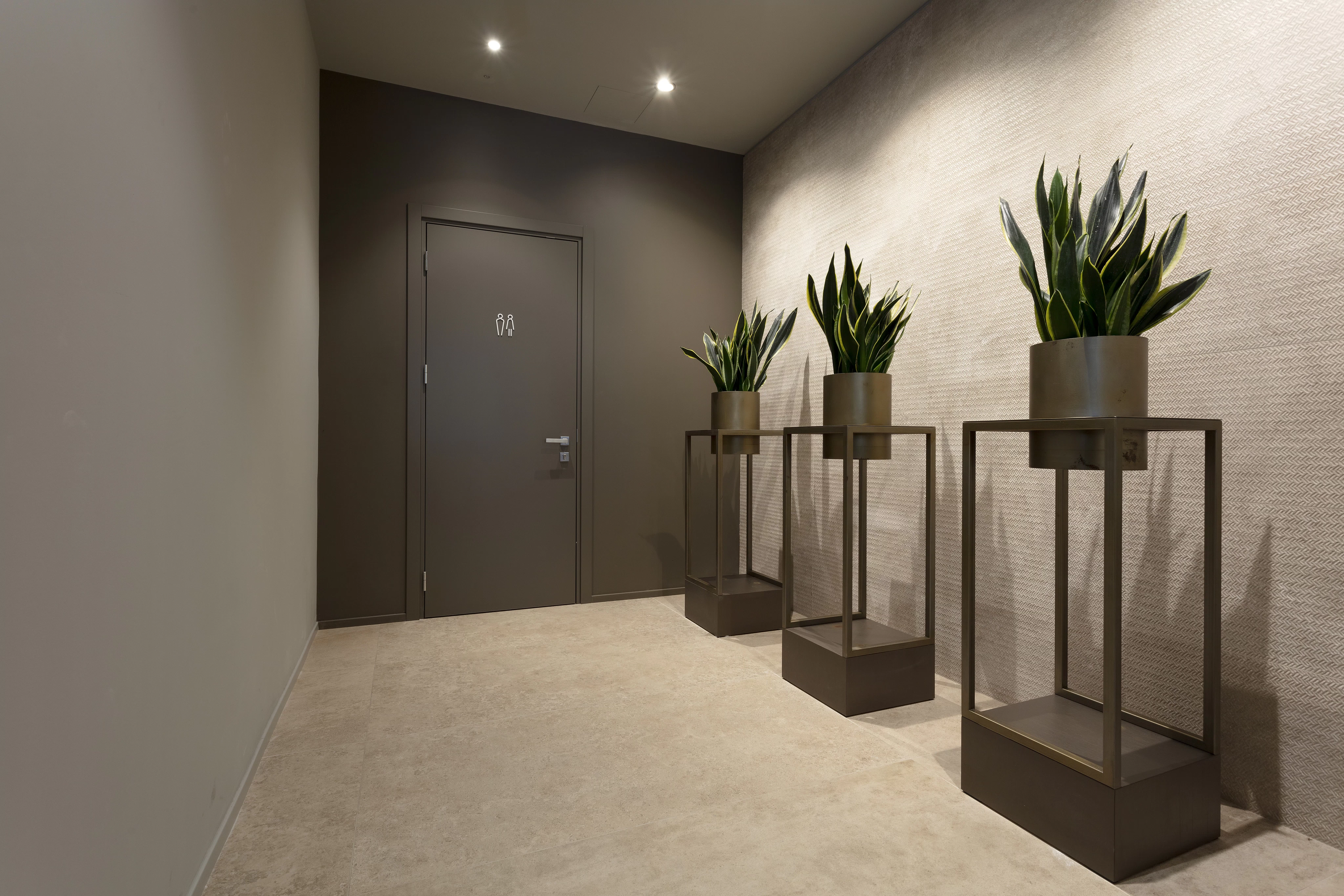 Atlas Concorde Hotel The One Italy 015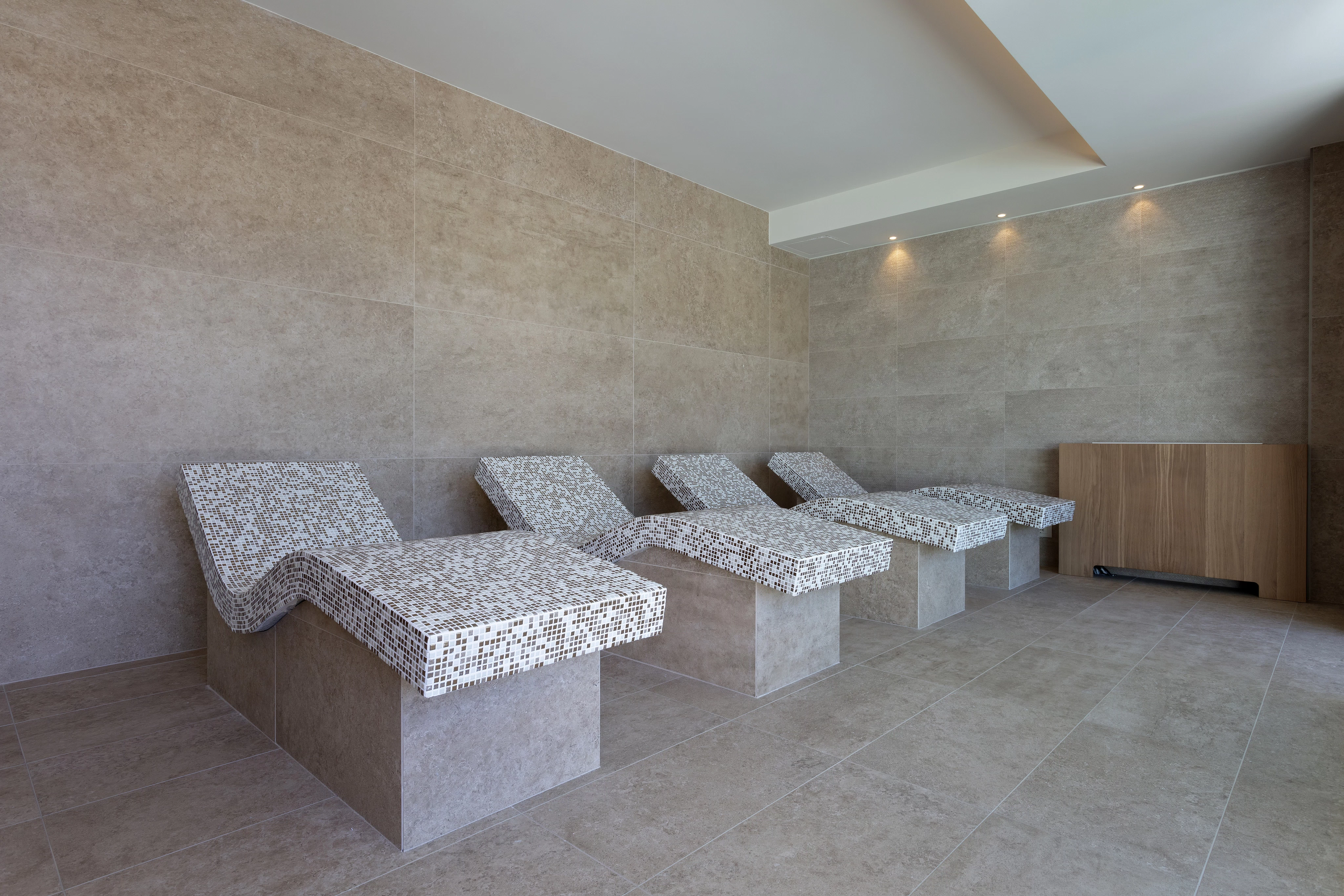 Atlas Concorde Hotel The One Italy 019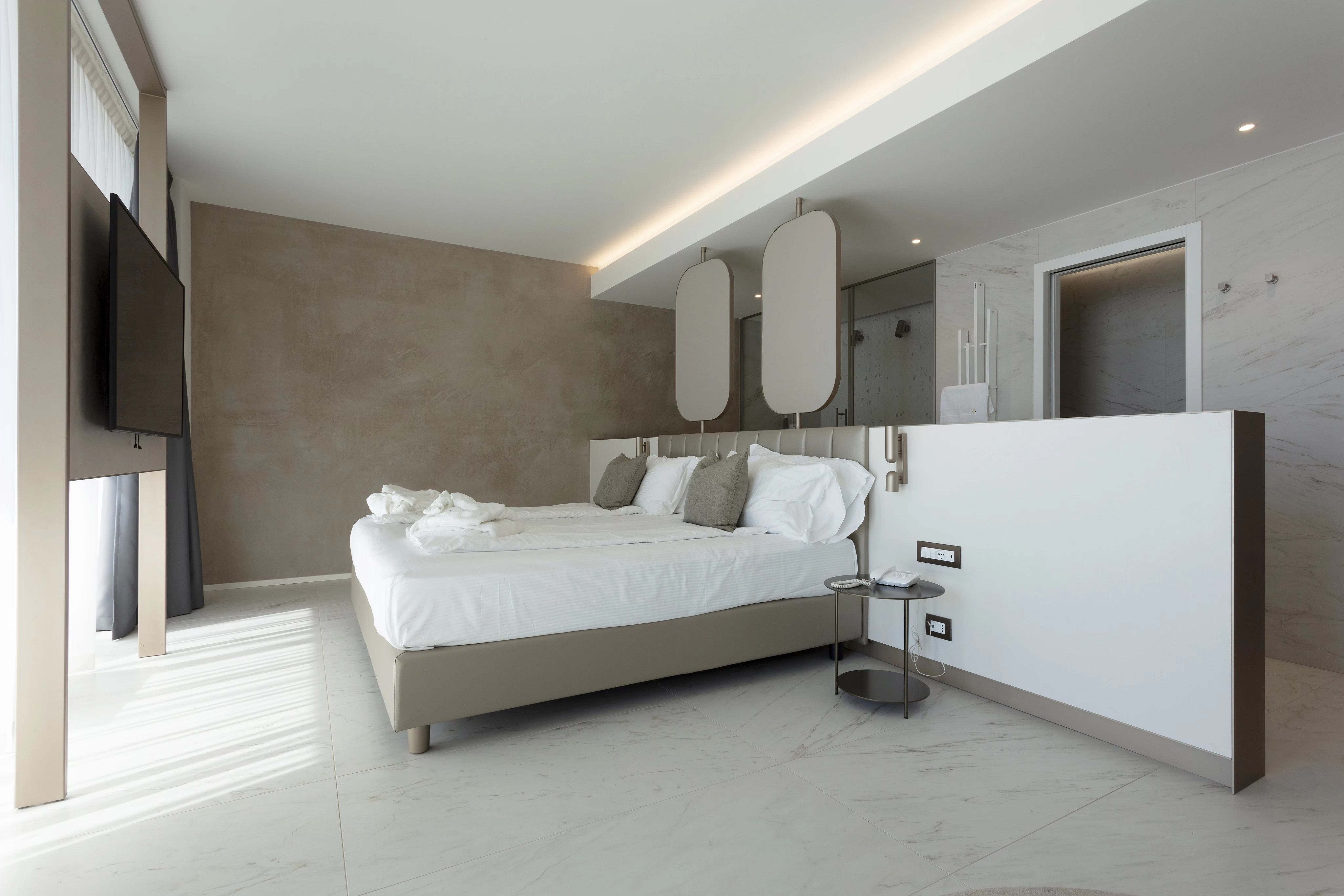 Atlas Concorde Hotel The One Italy 029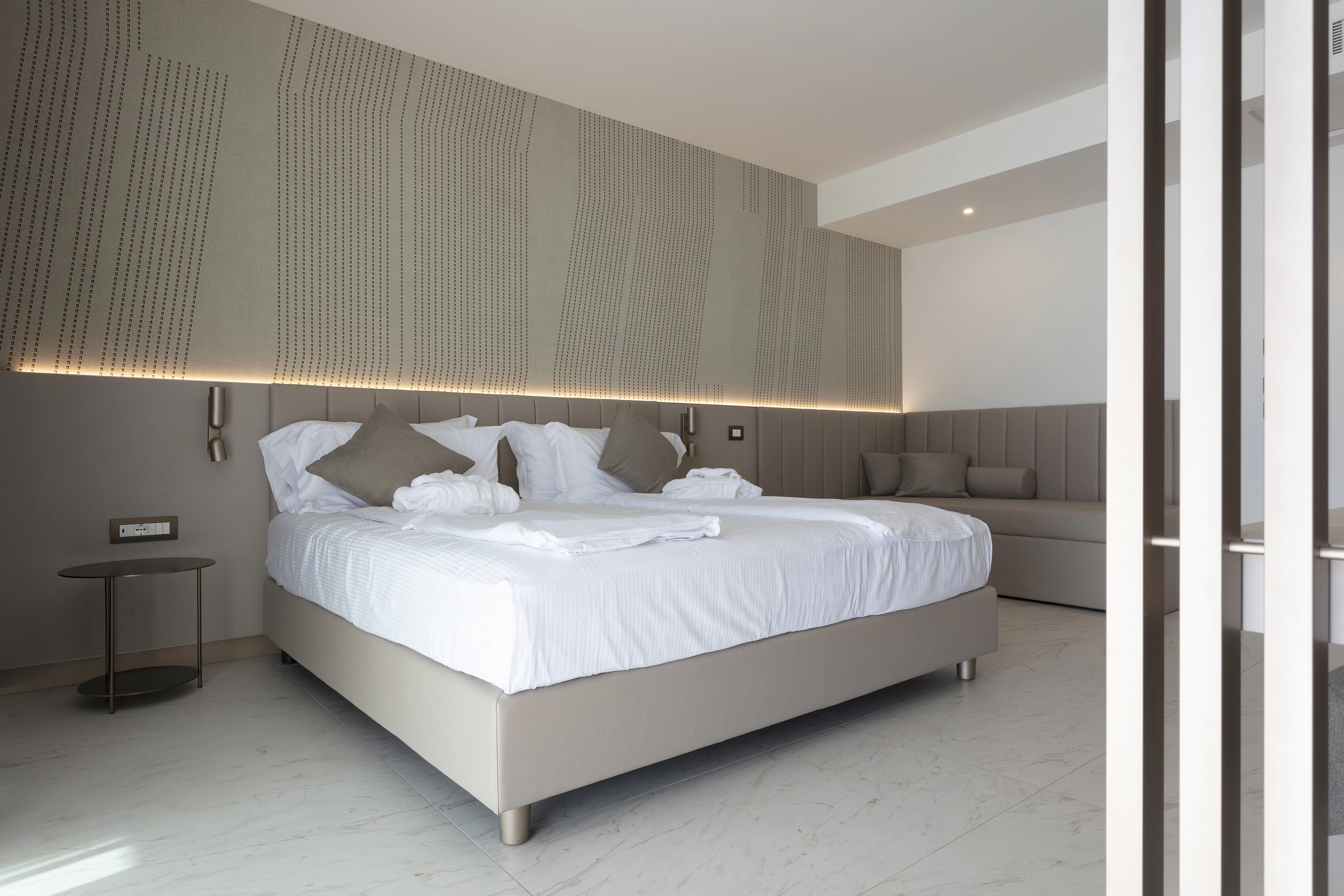 Atlas Concorde Hotel The One Italy 039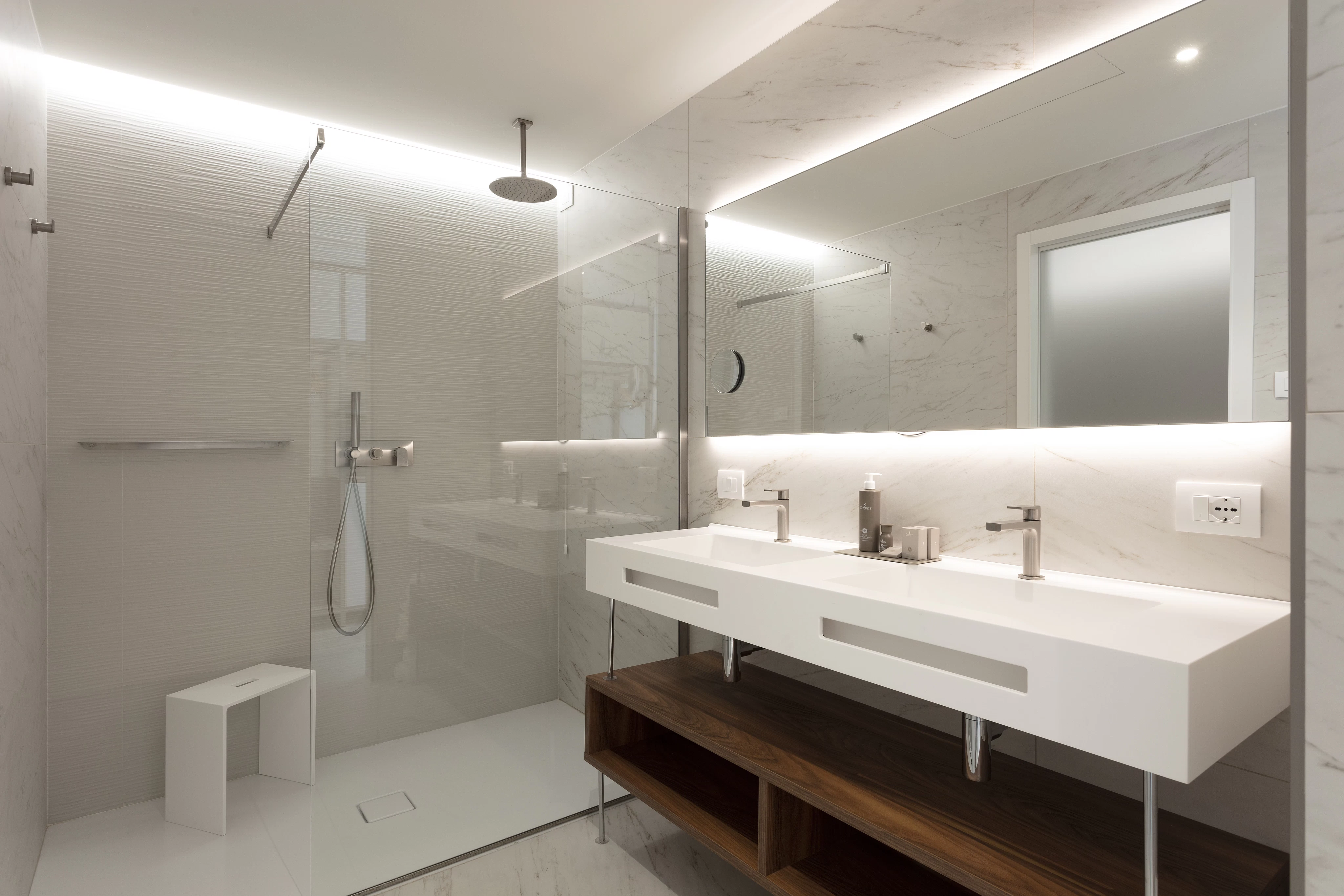 Atlas Concorde Hotel The One Italy 049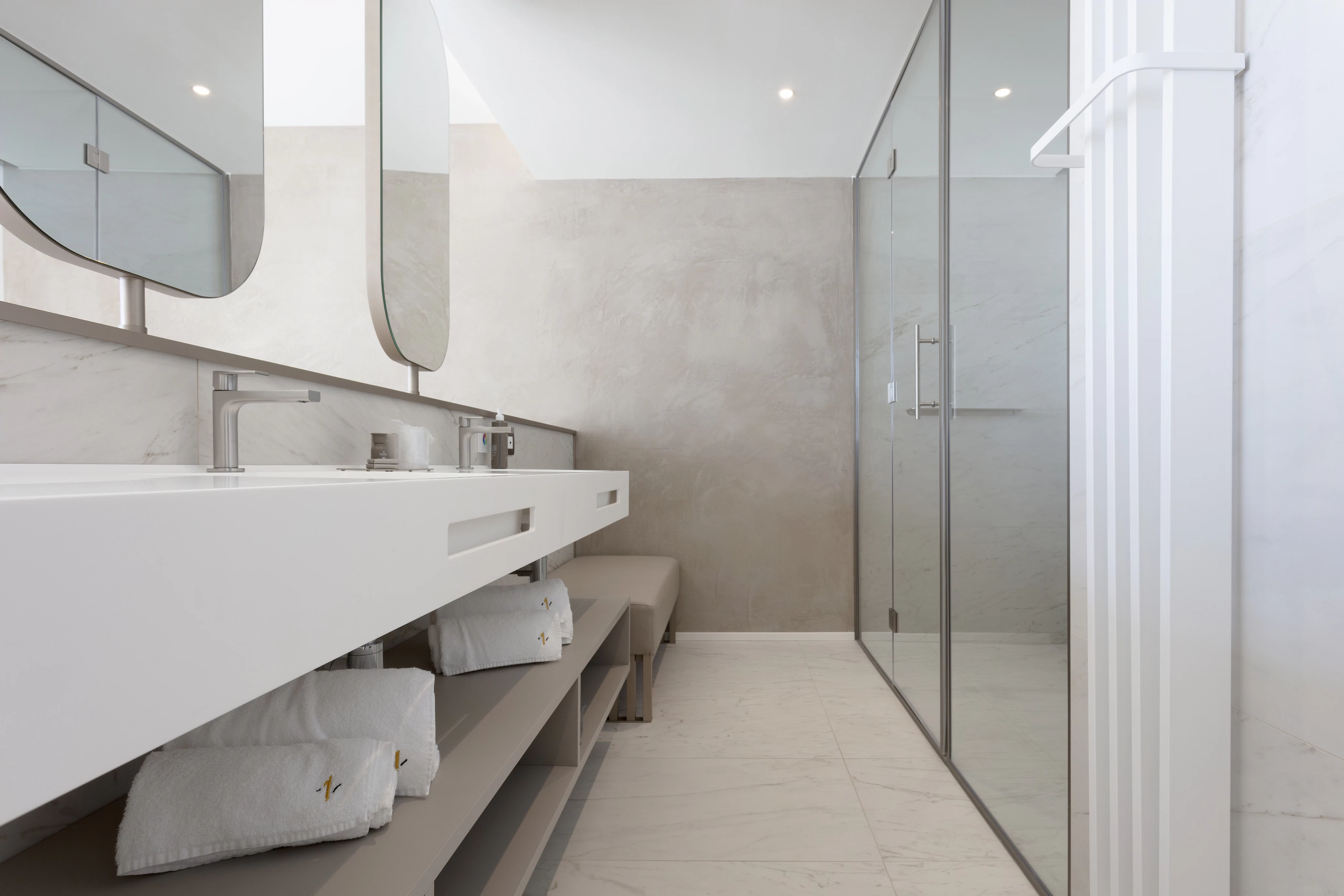 Atlas Concorde Hotel The One Italy 031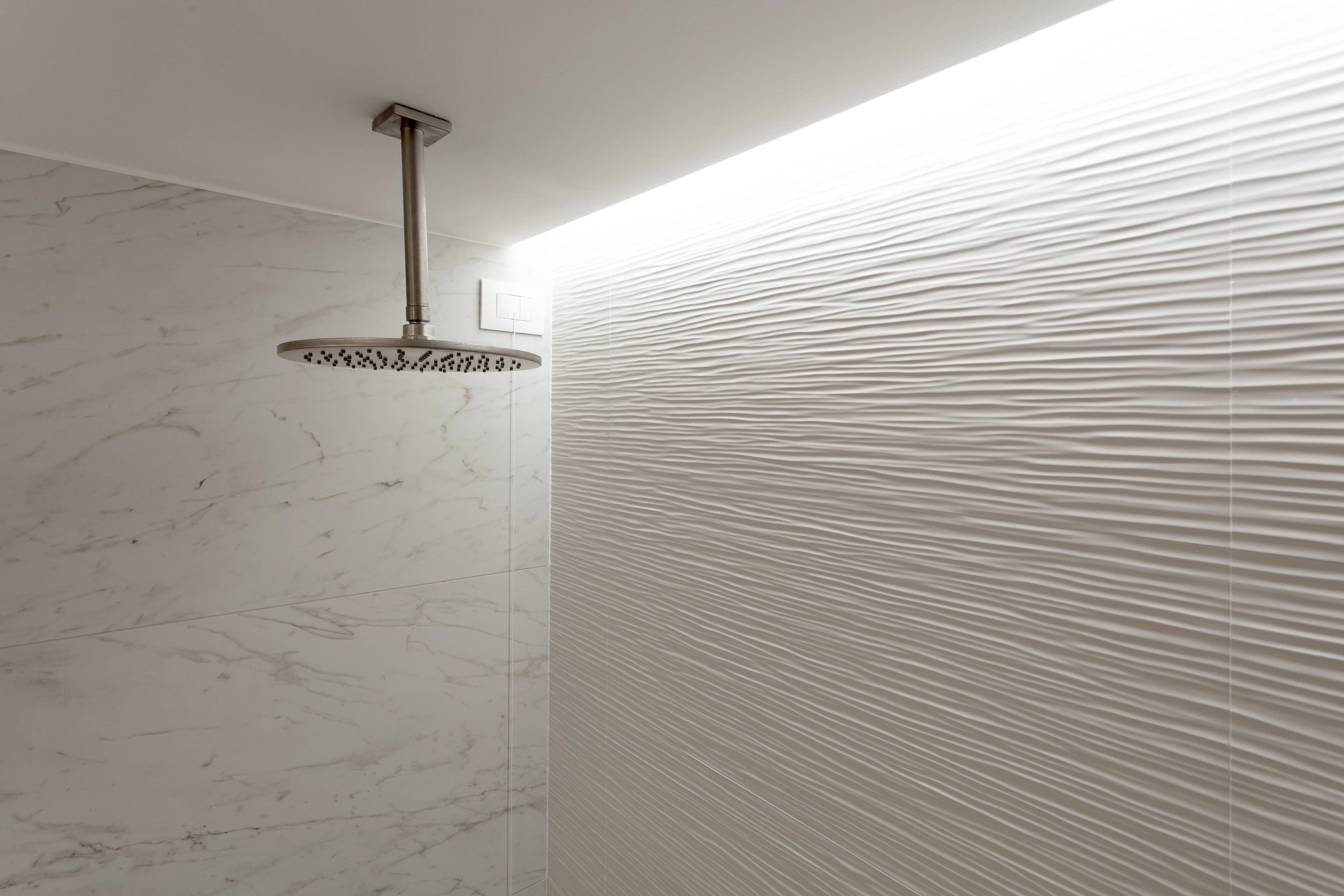 Atlas Concorde Hotel The One Italy 055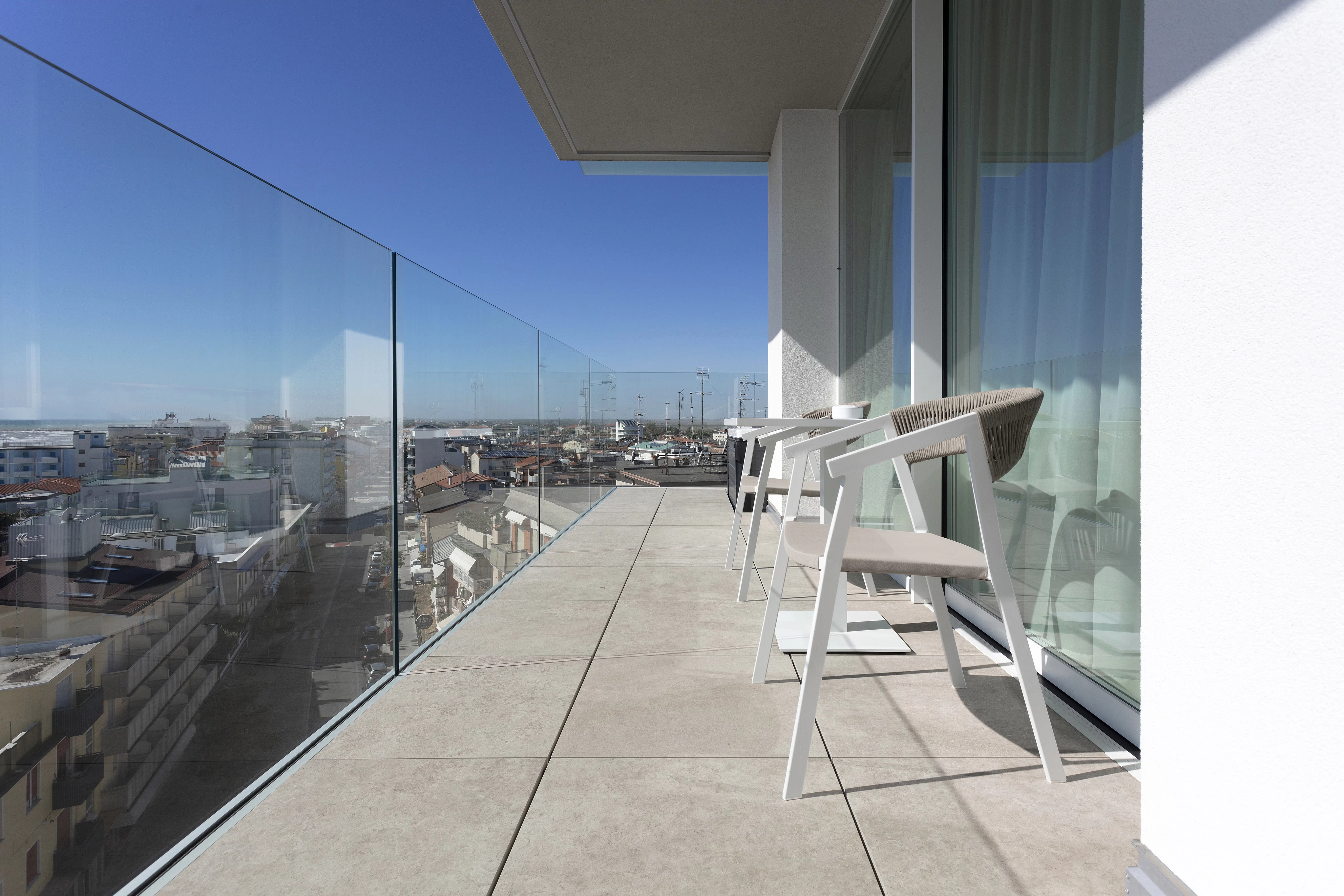 Atlas Concorde Hotel The One Italy 036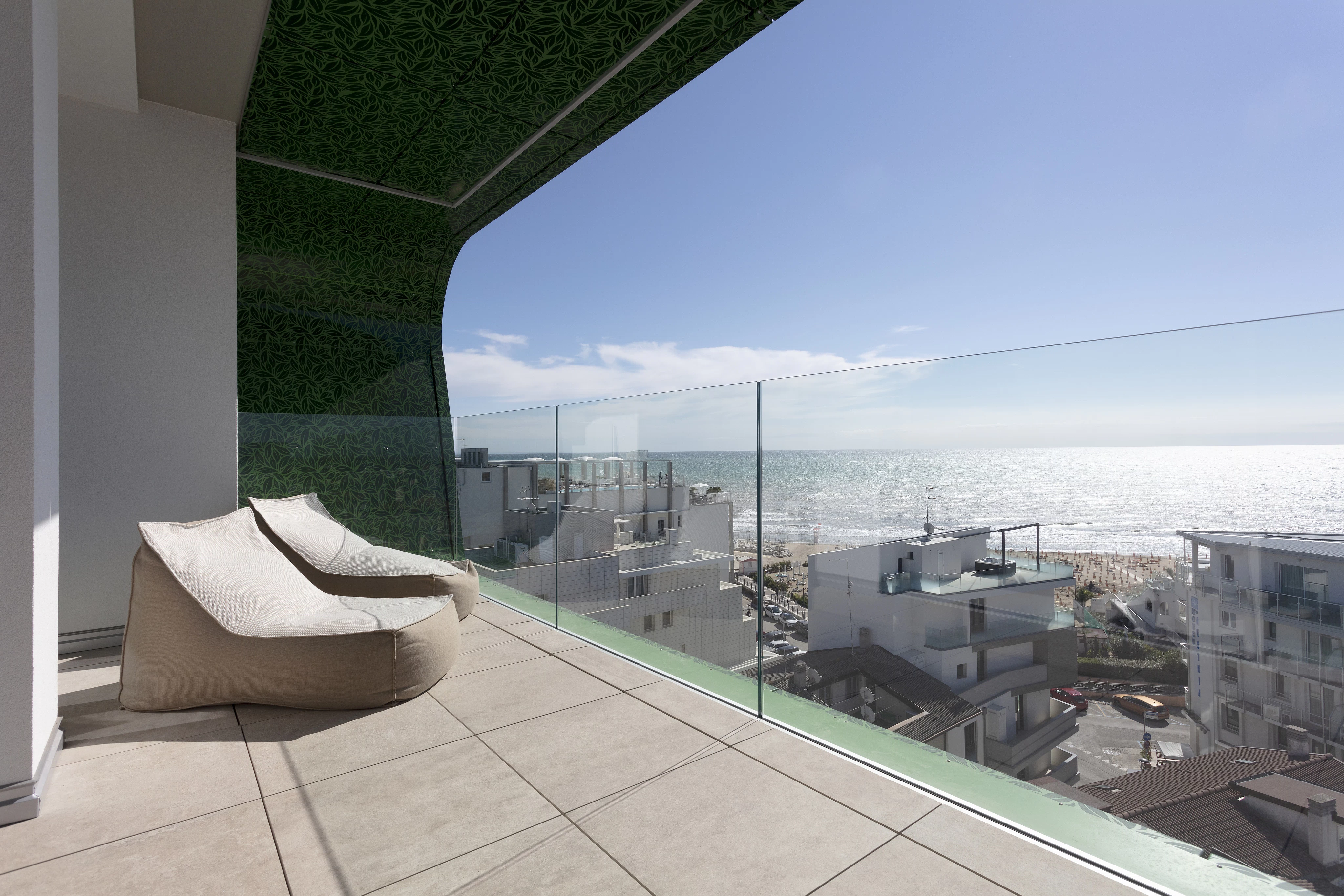 Atlas Concorde Hotel The One Italy 043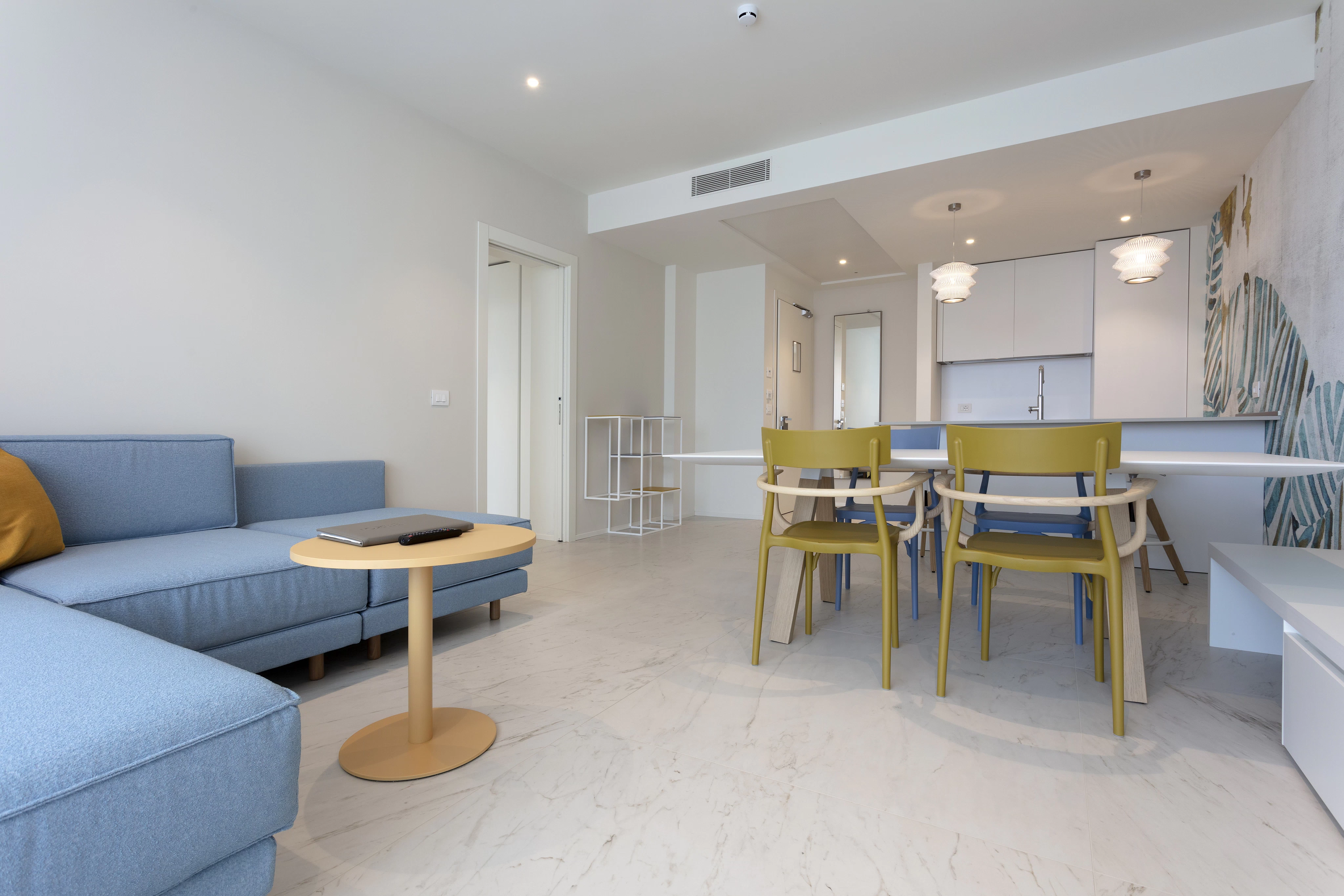 Atlas Concorde Hotel The One Italy 061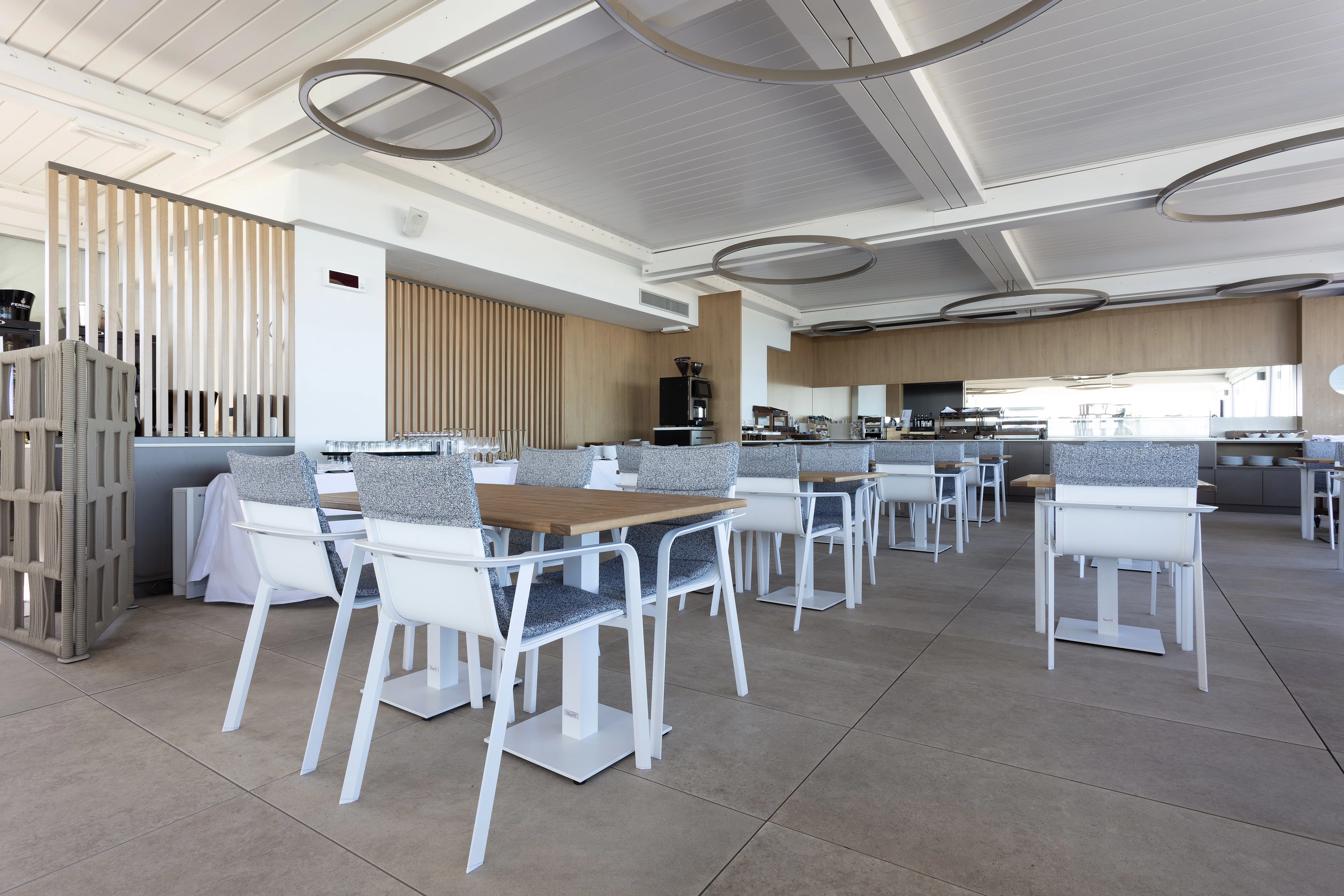 Atlas Concorde Hotel The One Italy 082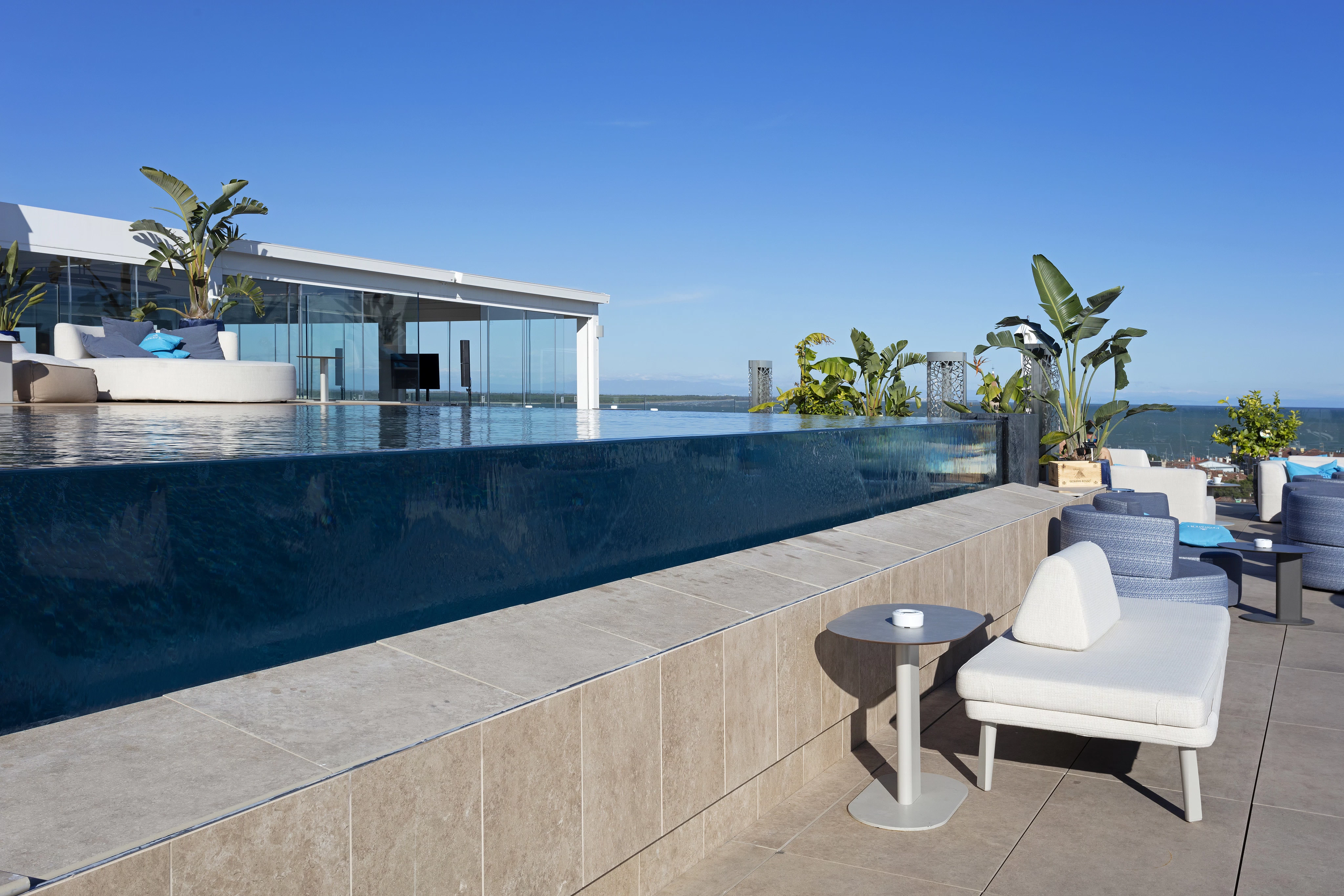 Atlas Concorde Hotel The One Italy 089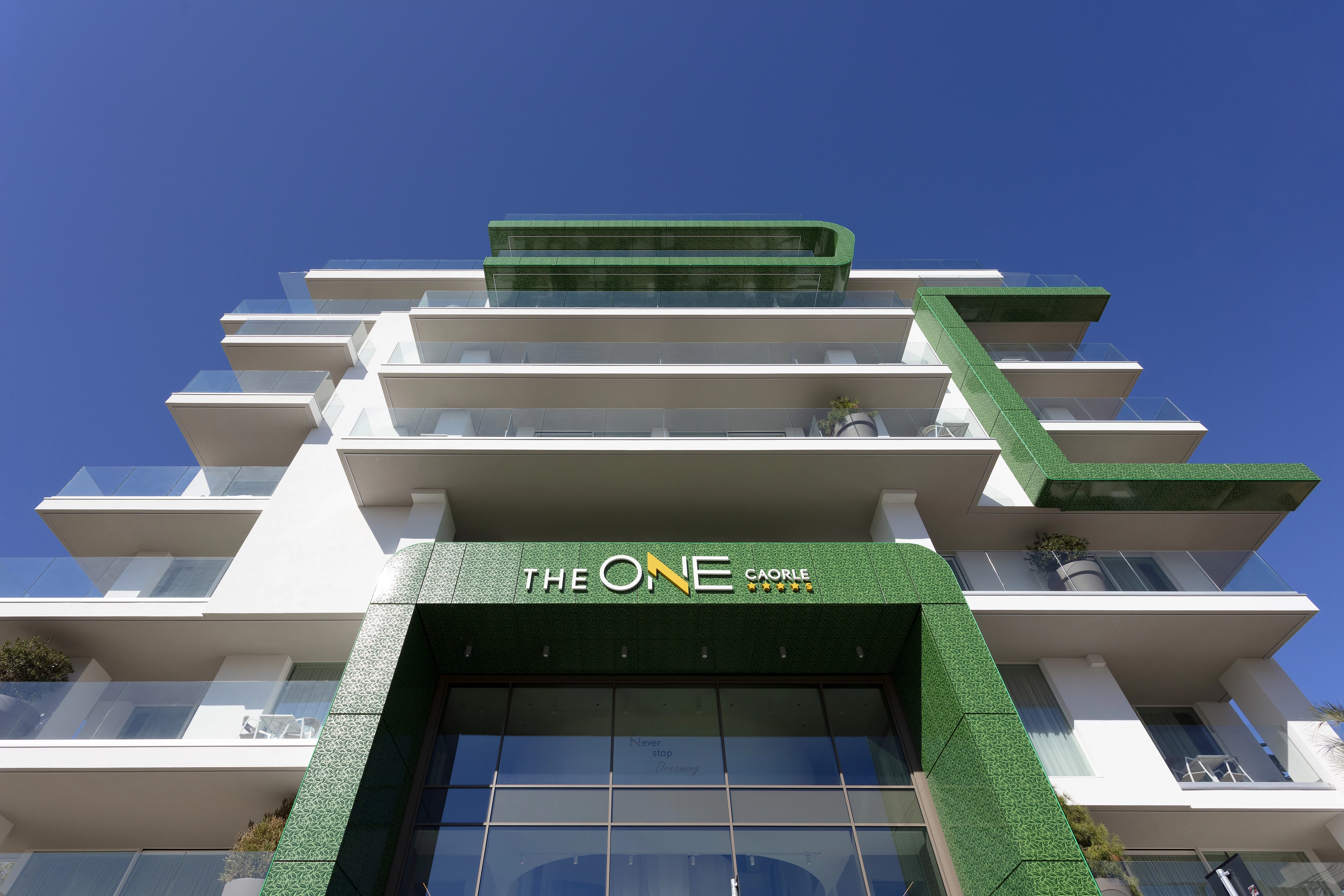 Atlas Concorde Hotel The One Italy 003
Inside the project
The leading collections