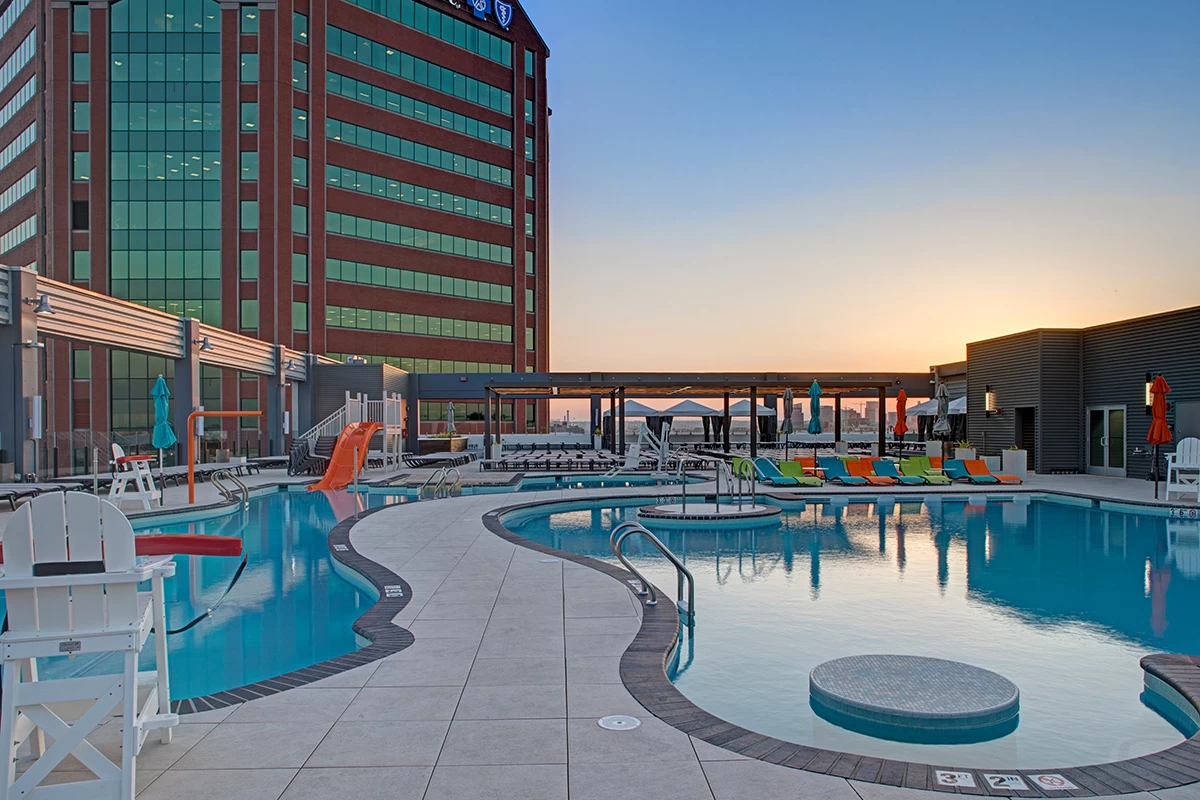 A swimming lesson, weight training in the gym or a yoga class for families. But also a light lunch at the bar or a refreshing lap in the pool that occupies most of the roof: the Merritt Club is all this and much more. This is evident from its nine facilities situated throughout Baltimore that offer a range of diverse and innovative fitness and wellness activities.
One of these is the Canton Club, which has chosen the ceramic tiles of Atlas Concorde to decorate its spaces, and in particular the floors of the dining area, bathrooms and poolside on the rooftop. Thanks to porcelain tiles with a natural-looking stone effect enriched by a delicate glitter effect, these locations are elegant in their simplicity.
The 20 mm thickness also guarantees durability and ease of installation in all outdoor areas, providing esthetic and material continuity with the indoor areas.
The selected collection – part of the Atlas Concorde Solutions range – is Block in the White and Grey colors.
Where
Baltimora, United States
Inside the project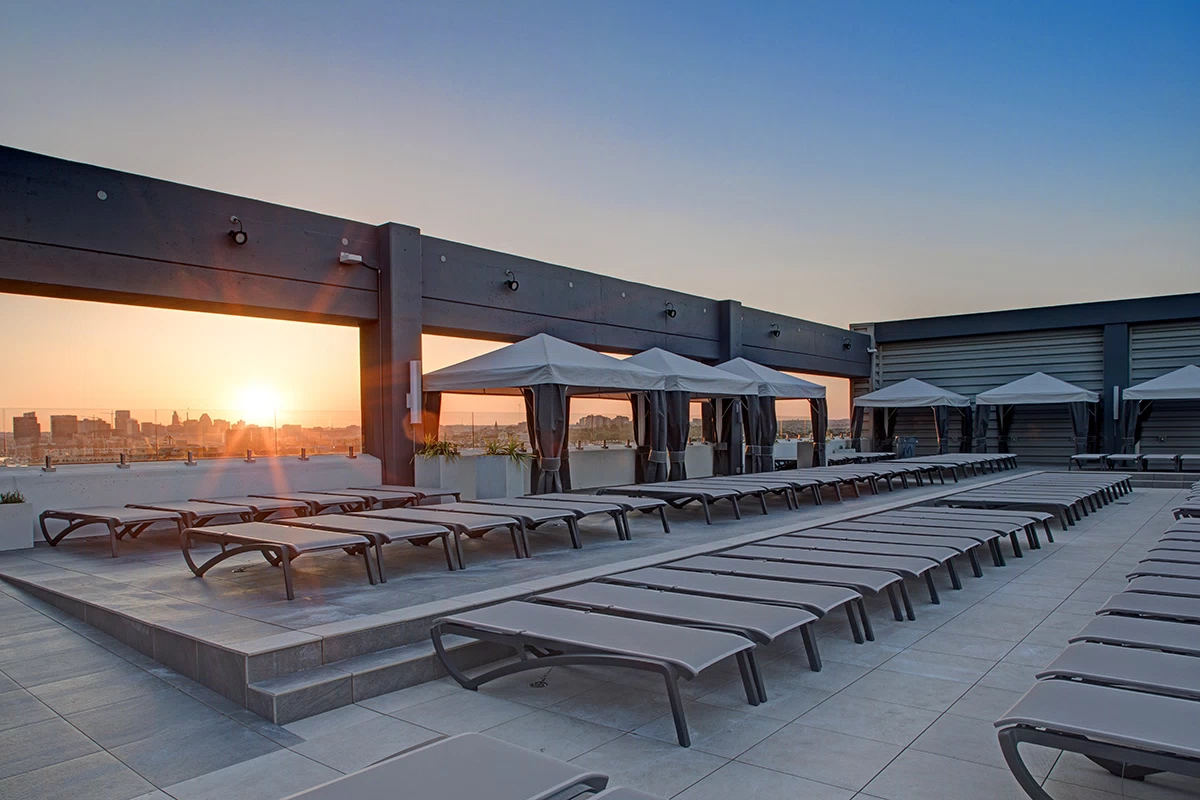 AtlasConcorde Canton Club USA 005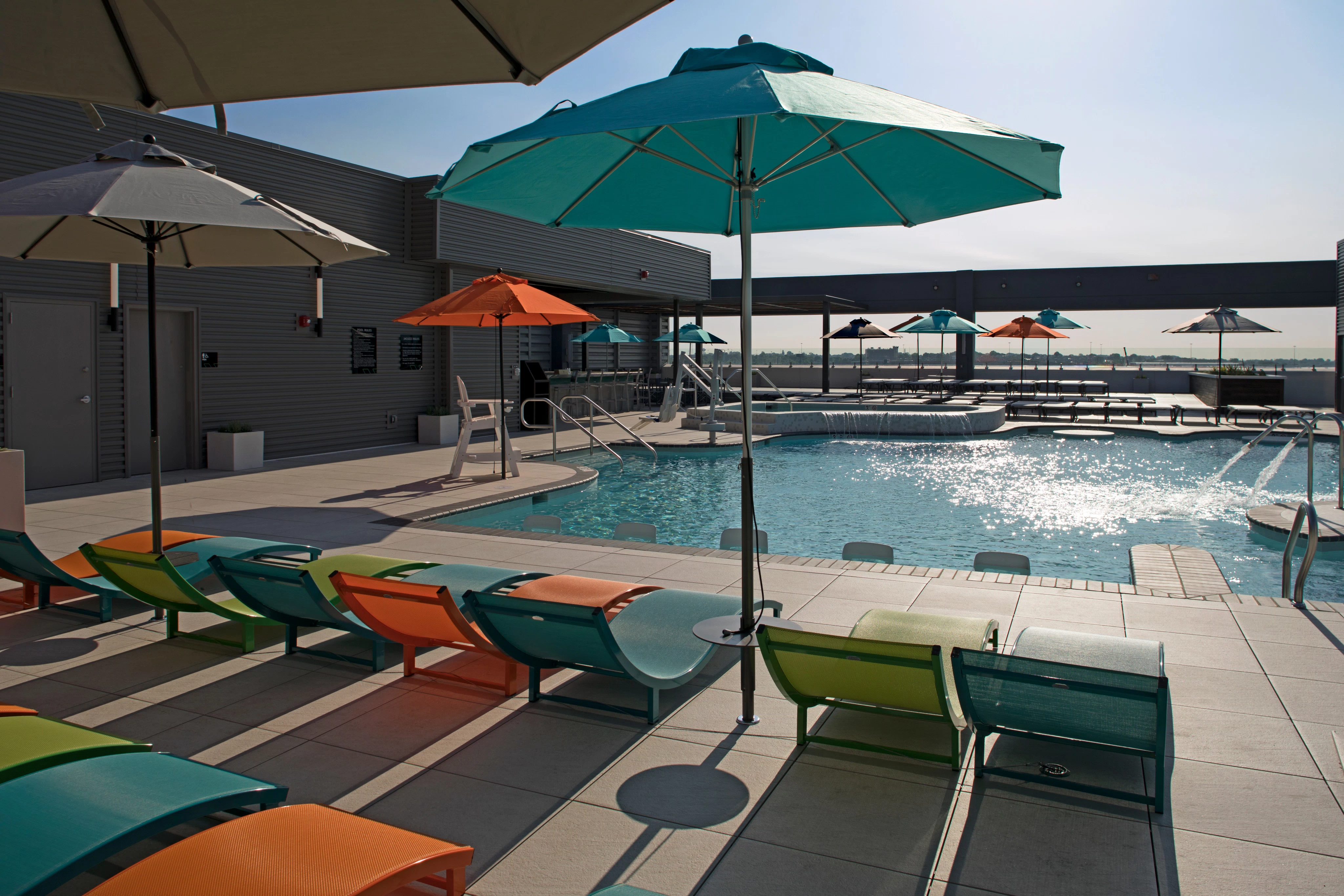 AtlasConcorde Canton Club USA 009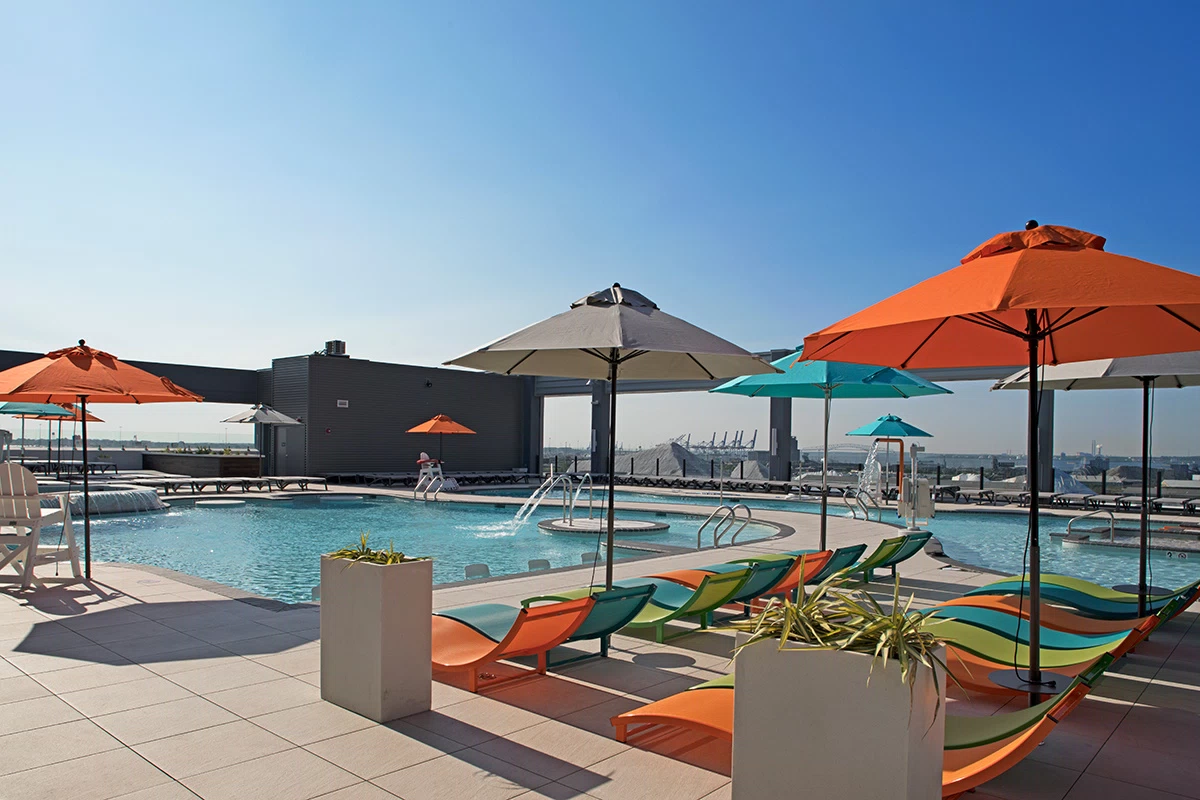 AtlasConcorde Canton Club USA 004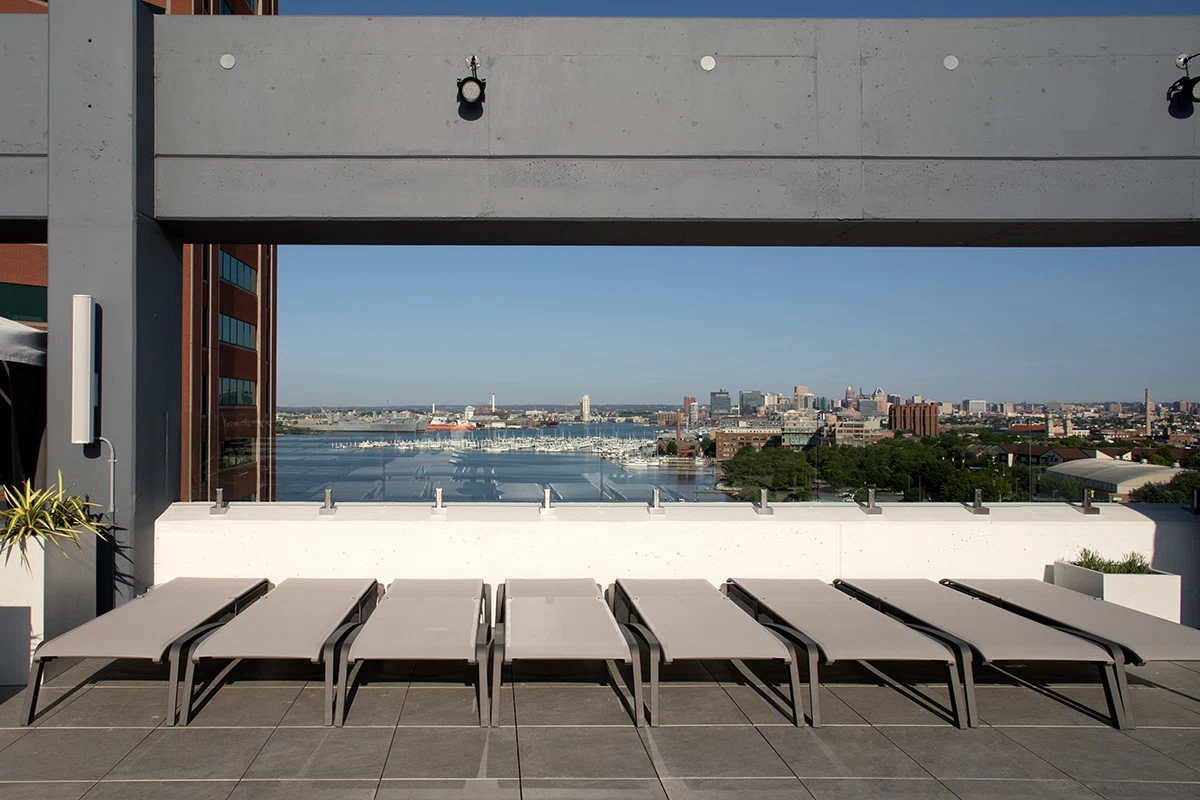 AtlasConcorde Canton Club USA 001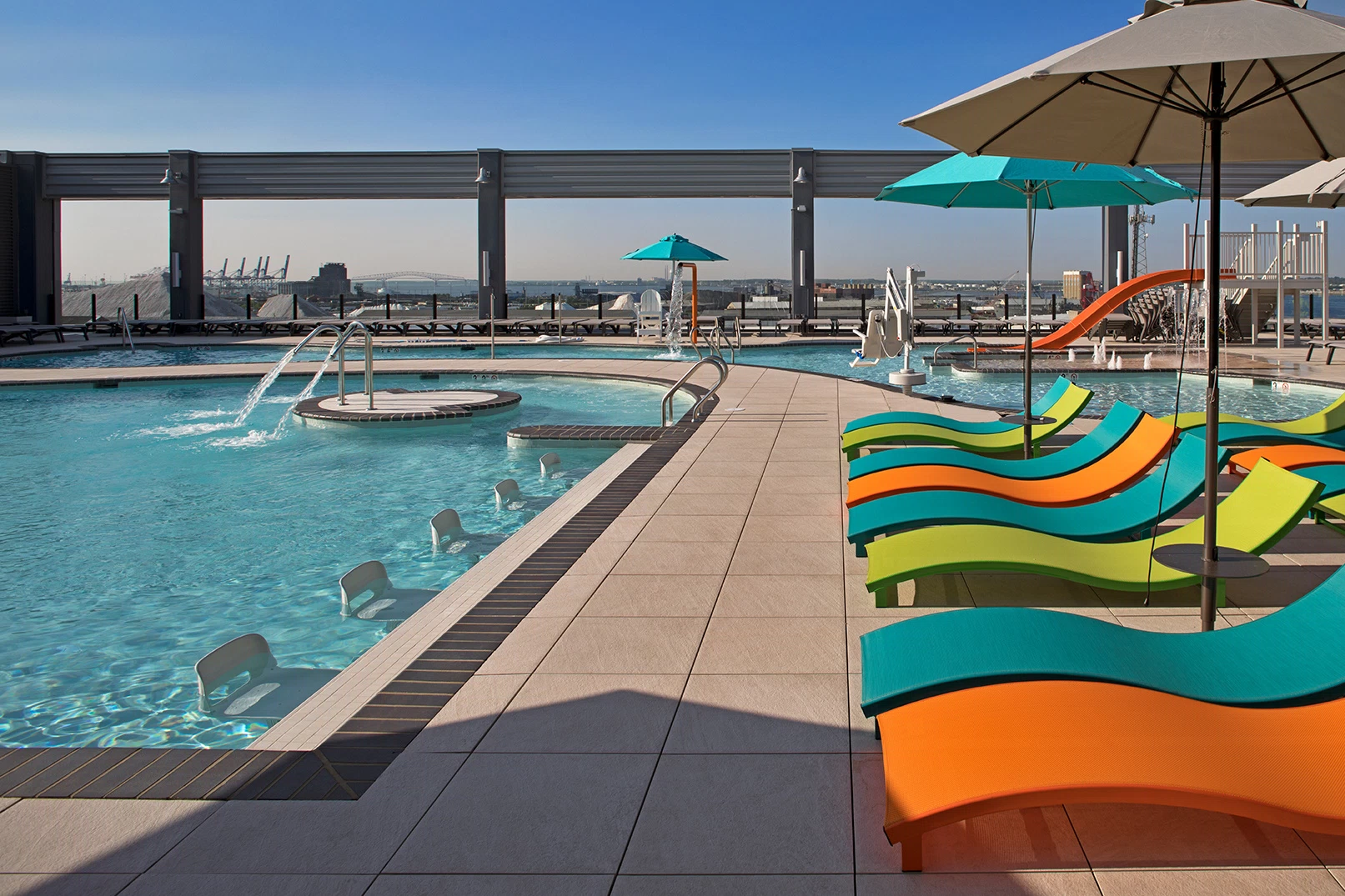 AtlasConcorde Canton Club USA 003
Inside the project
The leading collections