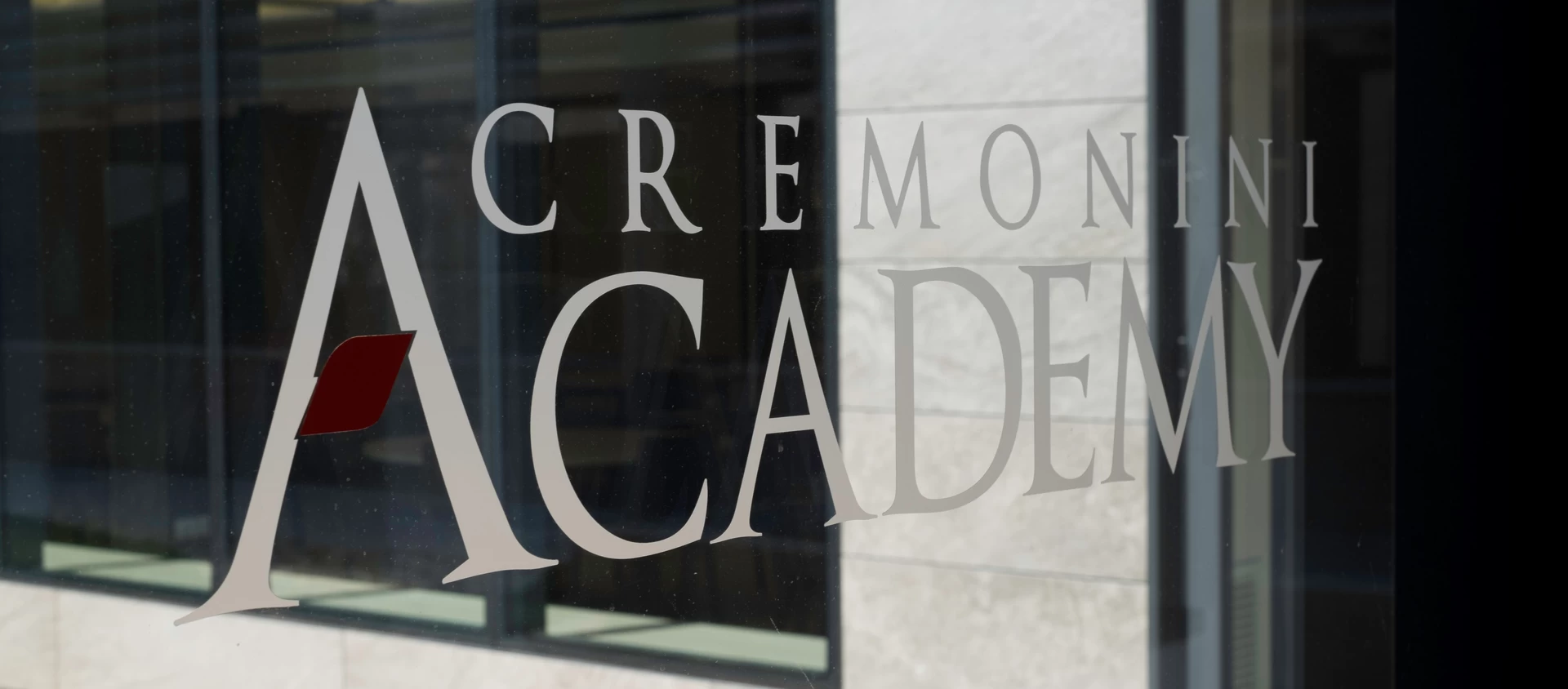 Offices and companies
Cremonini Academy
Realised at the headquarters of Cremonini in Castelvetro, Cremonini Academy is a location dedicated to the training of foodservice employees. The space, recently redesigned with Atlas Concorde floor and wall tile collections, presents a style that is welcoming and dynamic.
Indoor floor and wall tiles for a designer project.
The indoor spaces feature Atlas Concorde's Dwell collection, a floor and wall tile project inspired by brushed cement and synthetic resins. For the interior flooring matt porcelain stoneware was chosen, recalling the urban character of brushed cement. The large 120x120 size in Greige colour covers large spaces with a contemporary, decisive style. The dynamic Dwell Rush and Ice white clay wall tiles reproduce the glossy synthetic resins, with surfaces that echo the mottled colours of the original material. To complete the design project Axi and Etic PRO porcelain stoneware with a wood look were added, rich in their natural appearance and authentic expression.
Outdoor floors that combine looks and advanced technical performance.
Even the outdoor spaces of the Cremonini Academy were designed down to the smallest detail. From outdoor flooring made with Etic PRO Rovere Venice and Brave Pearl, to the ventilated facades made with Brave Earth and Coke. The incisive personality of original wooden essences is faithfully reproduced in the surfaces of Etic PRO porcelain stoneware, giving life to floors that are extremely natural and elegant. The project made use of the grip finish, featuring a high level of slip resistance, perfect for spaces that require top technical performance and outdoor projects. The outdoor floors made with Brave Pearl, on the other hand, combine the vigorous character of stone with its realistic natural surfaces, rich with veins, shading and incorporated fragments.
Ventilated facades for excellent comfort.
Atlas Concorde surfaces are perfect for ventilated facades, systems that combine a unique look with technical performance, guaranteeing functionality, practicality and comfort in indoor environments.
Cremonini Academy: an innovative and functional architectural project.
The Cremonini Academy includes two connecting structures. Outside a pedestrian walkway creates a direct connection with the interiors. Thanks to an optimisation of the space, two areas dedicated to the kitchen have been created, one of which is used for training personnel. The project is distinguished by the quality of the Atlas Concorde floor and wall tiles and by the functionality of the spaces.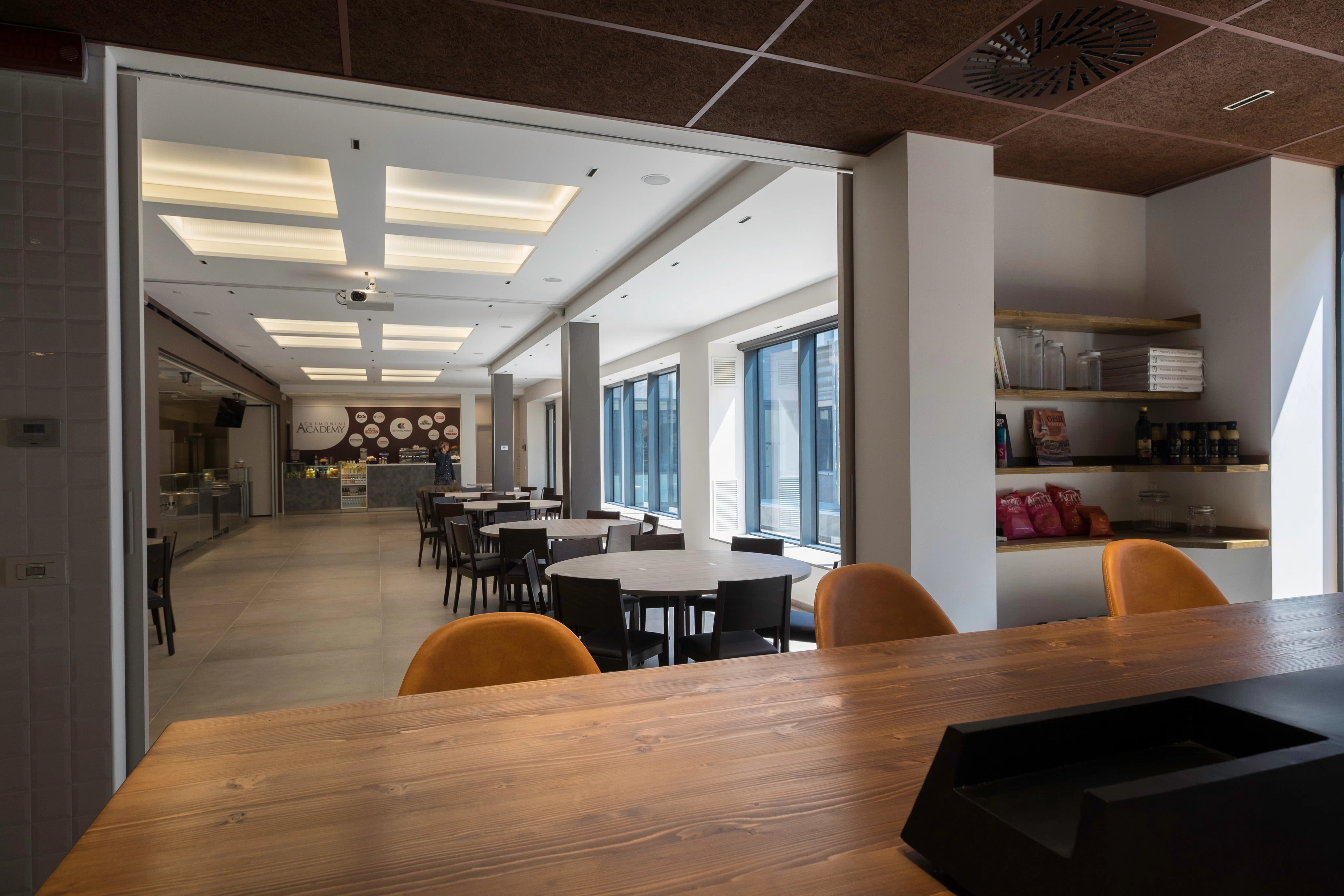 AtlasConcorde Gruppo Cremonini Academy Italia 005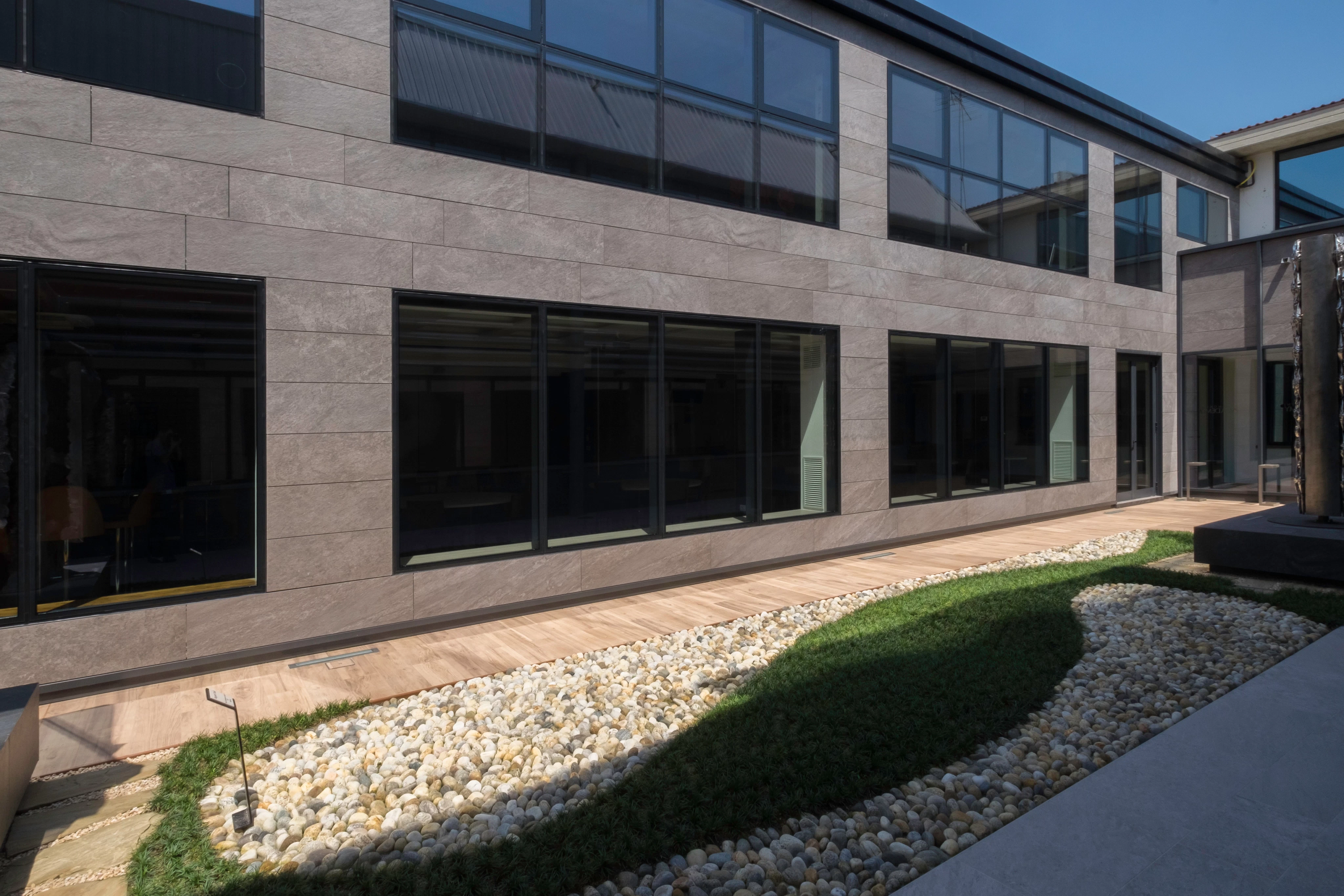 AtlasConcorde Gruppo Cremonini Academy Italia 040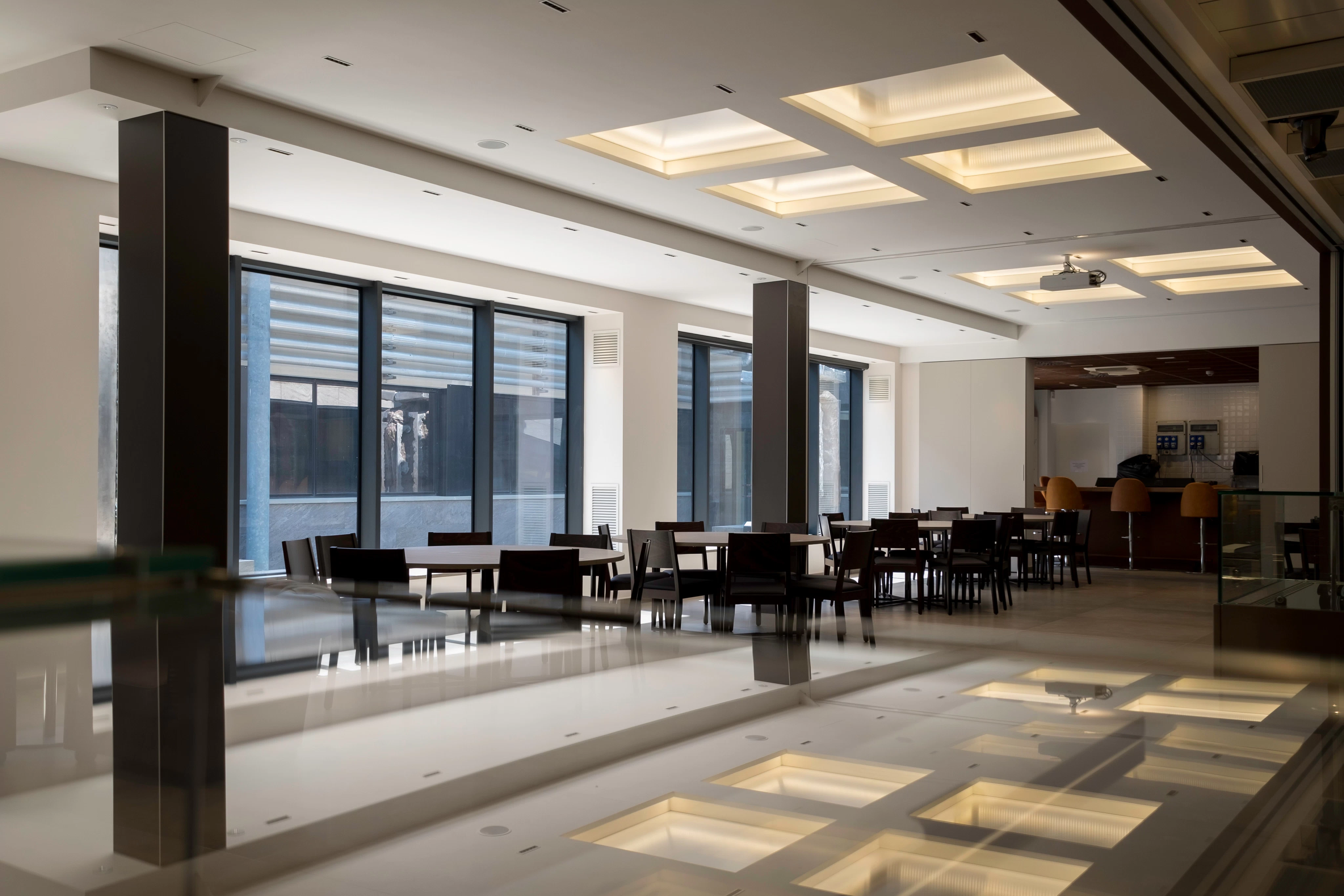 AtlasConcorde Gruppo Cremonini Academy Italia 001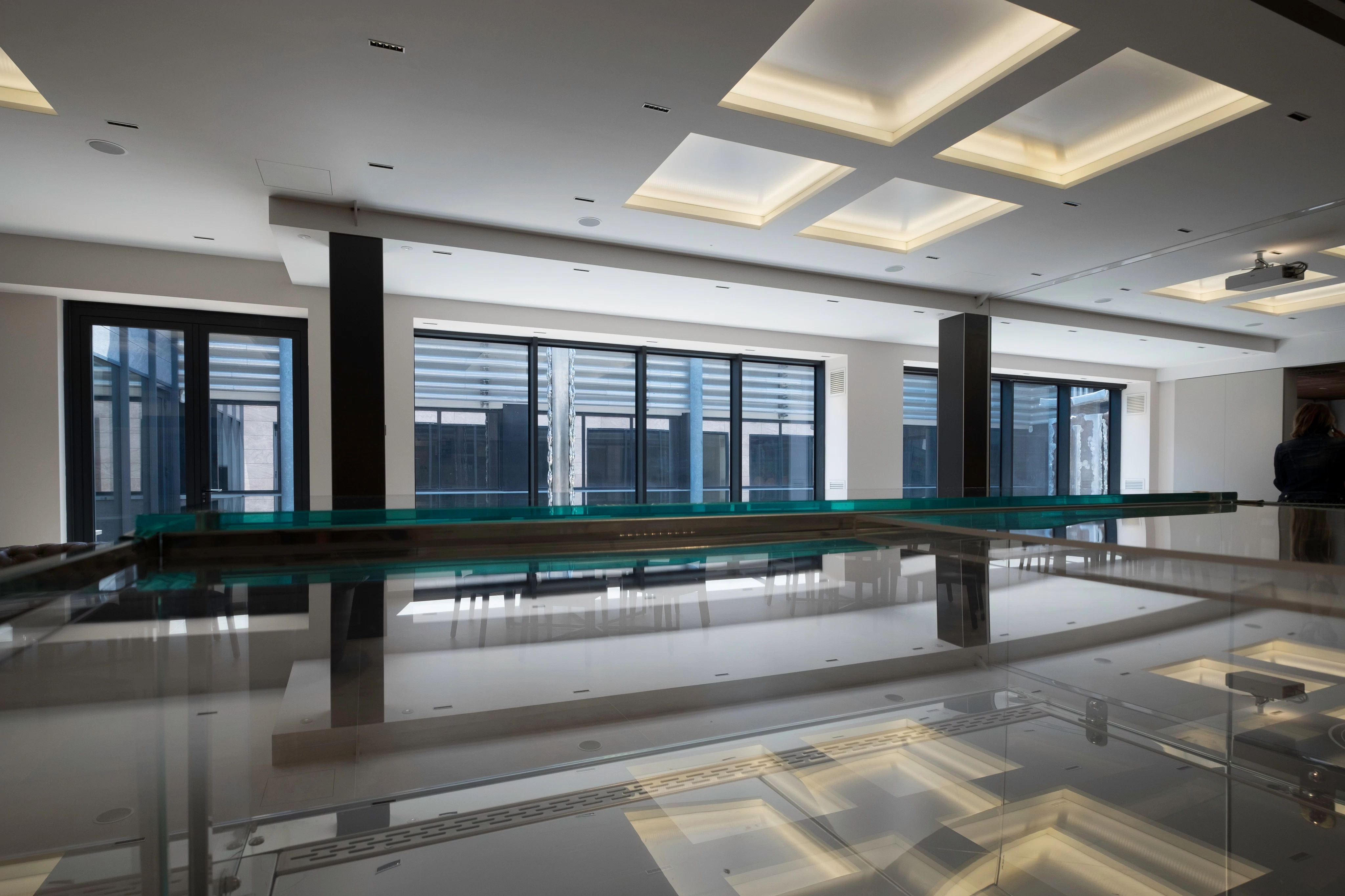 AtlasConcorde Gruppo Cremonini Academy Italia 004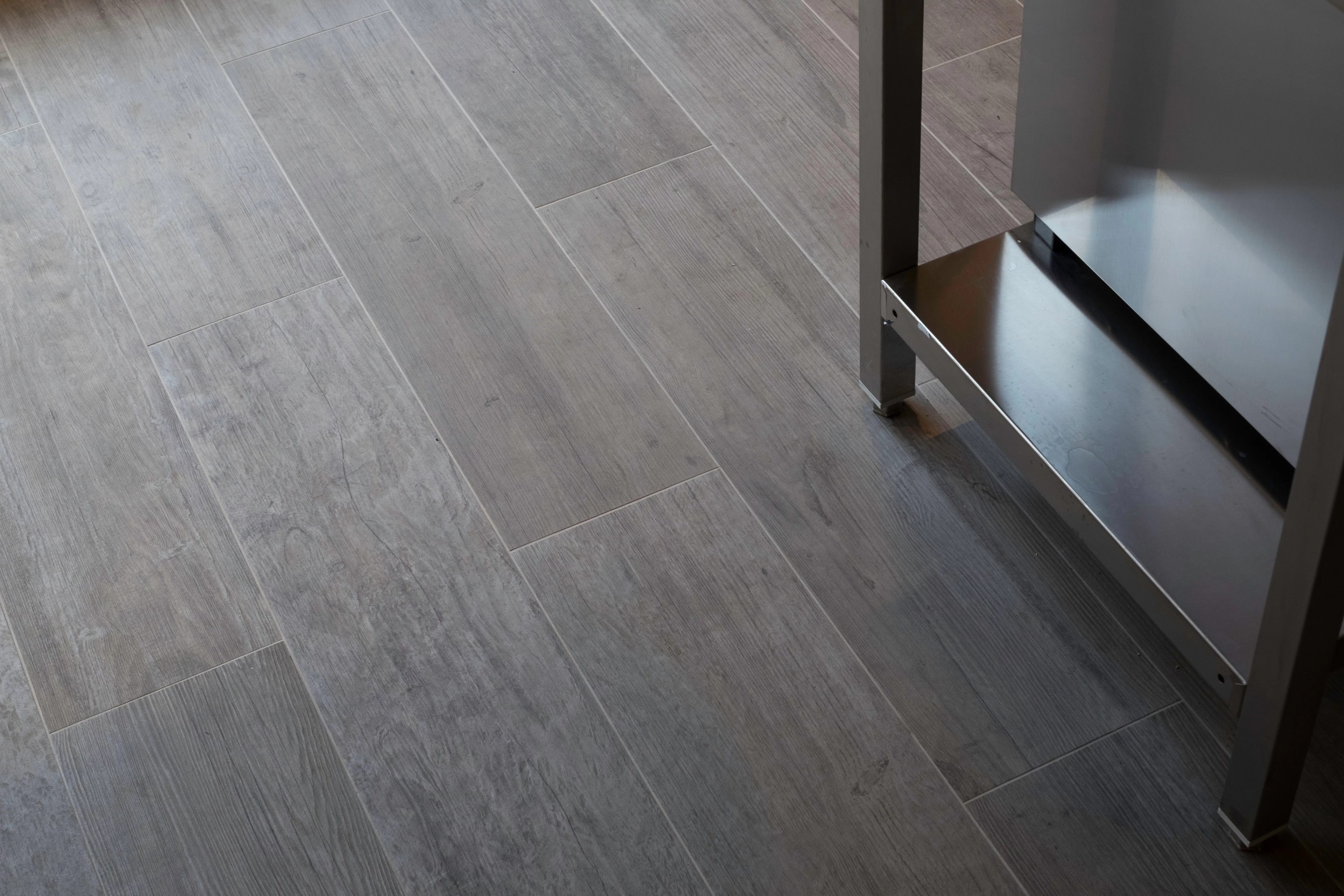 AtlasConcorde Gruppo Cremonini Academy Italia 017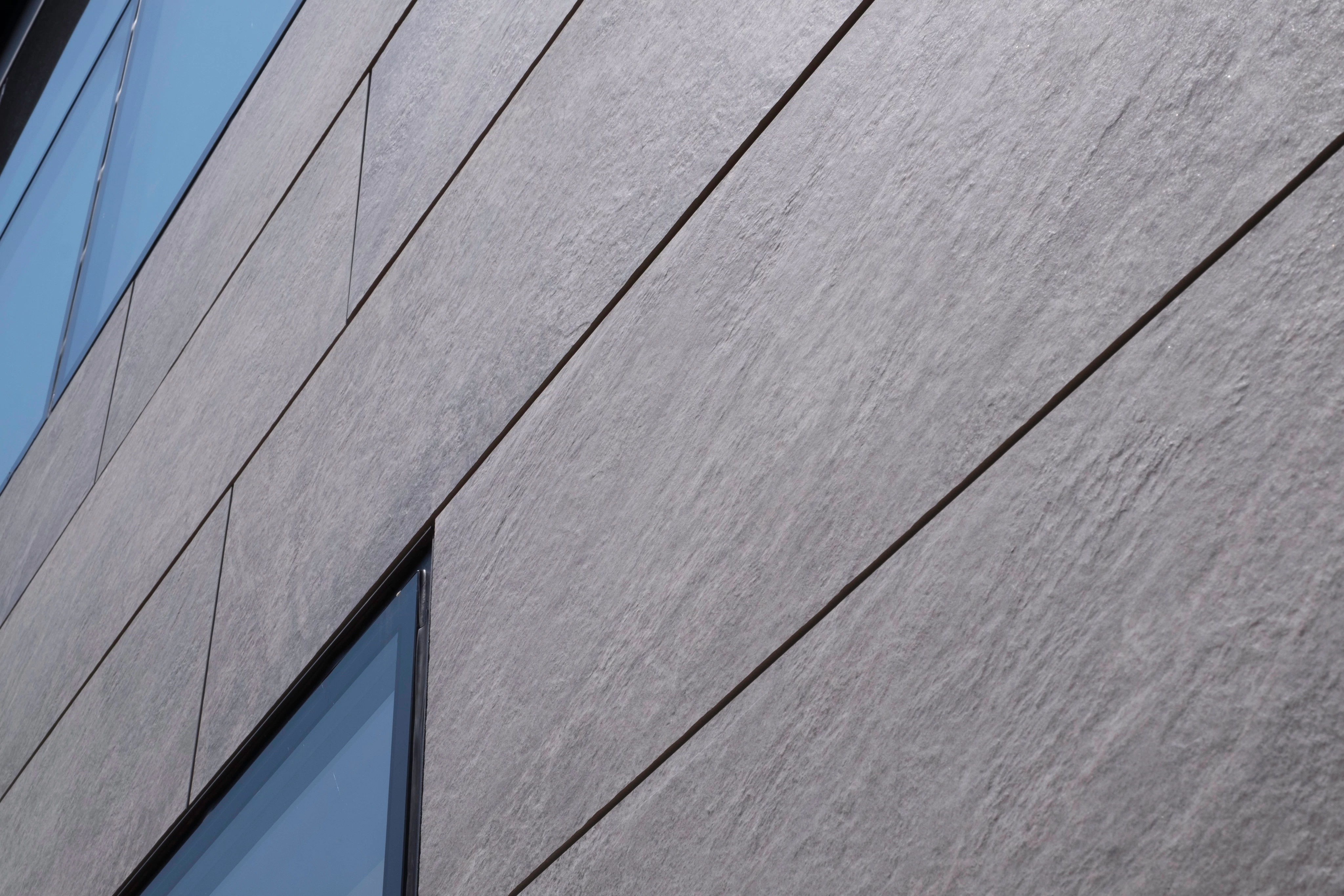 AtlasConcorde Gruppo Cremonini Academy Italia 023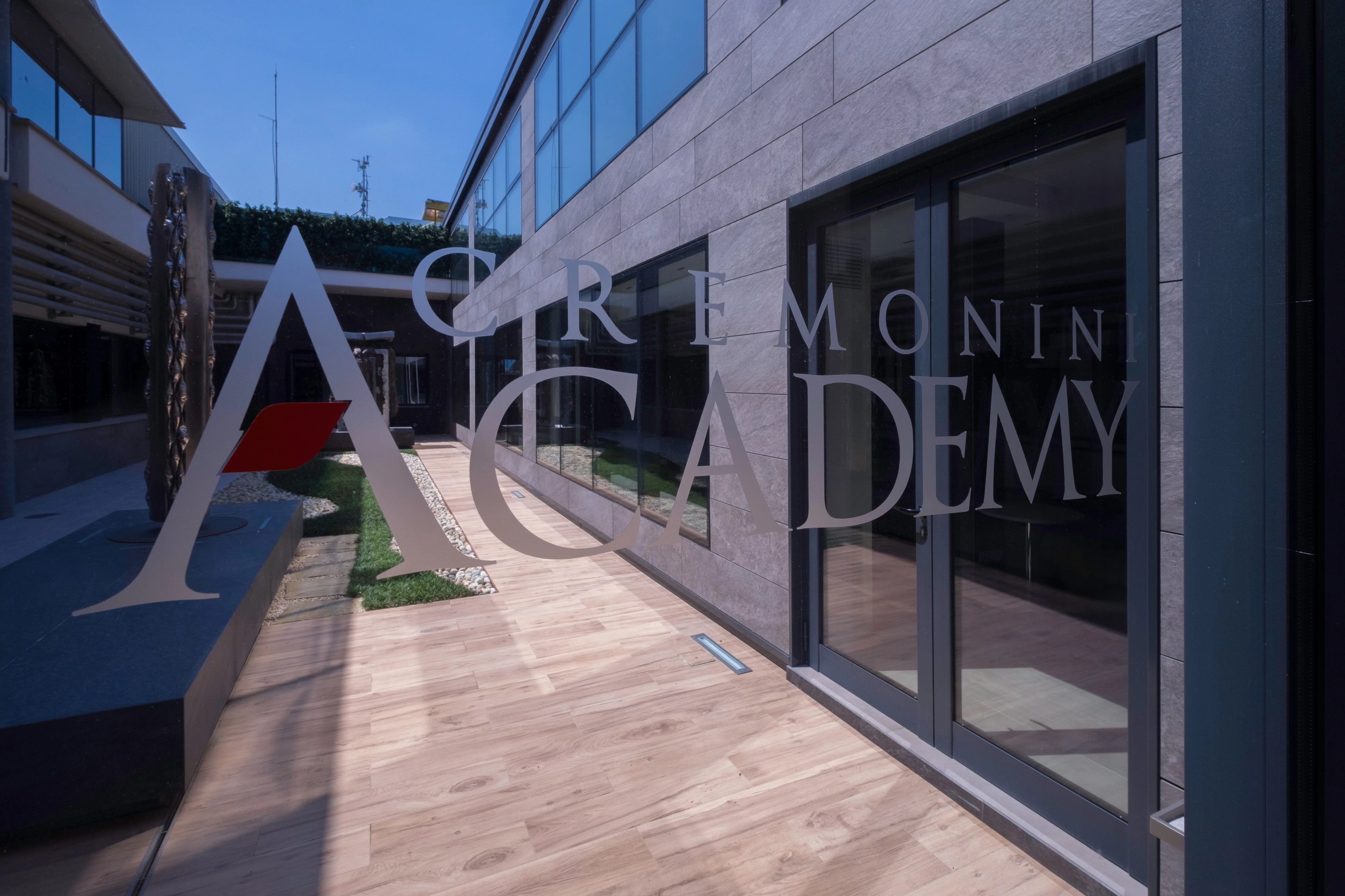 AtlasConcorde Gruppo Cremonini Academy Italia 033
AtlasConcorde Gruppo Cremonini Academy Italia 036
AtlasConcorde Gruppo Cremonini Academy Italia 059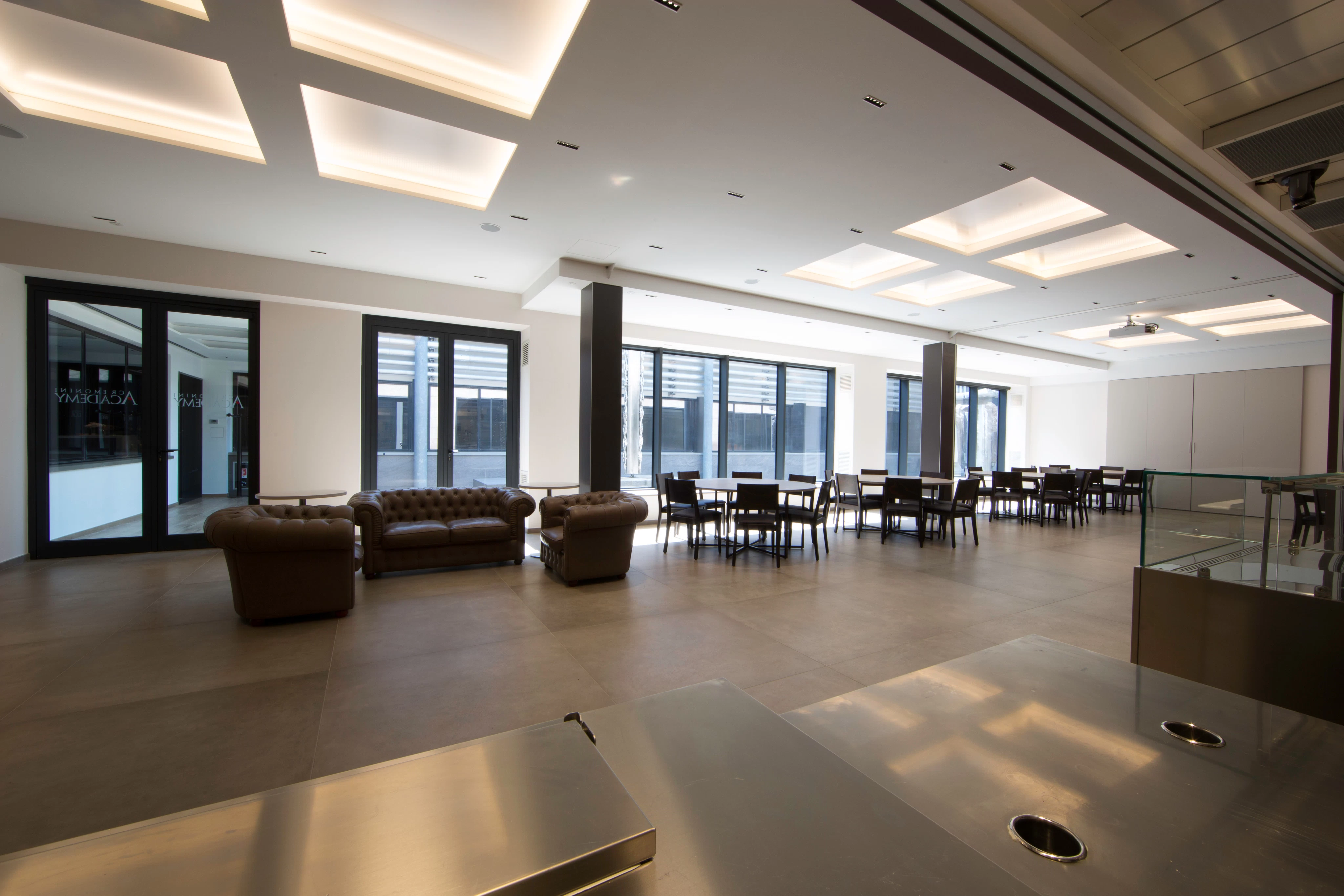 AtlasConcorde Gruppo Cremonini Academy Italia 063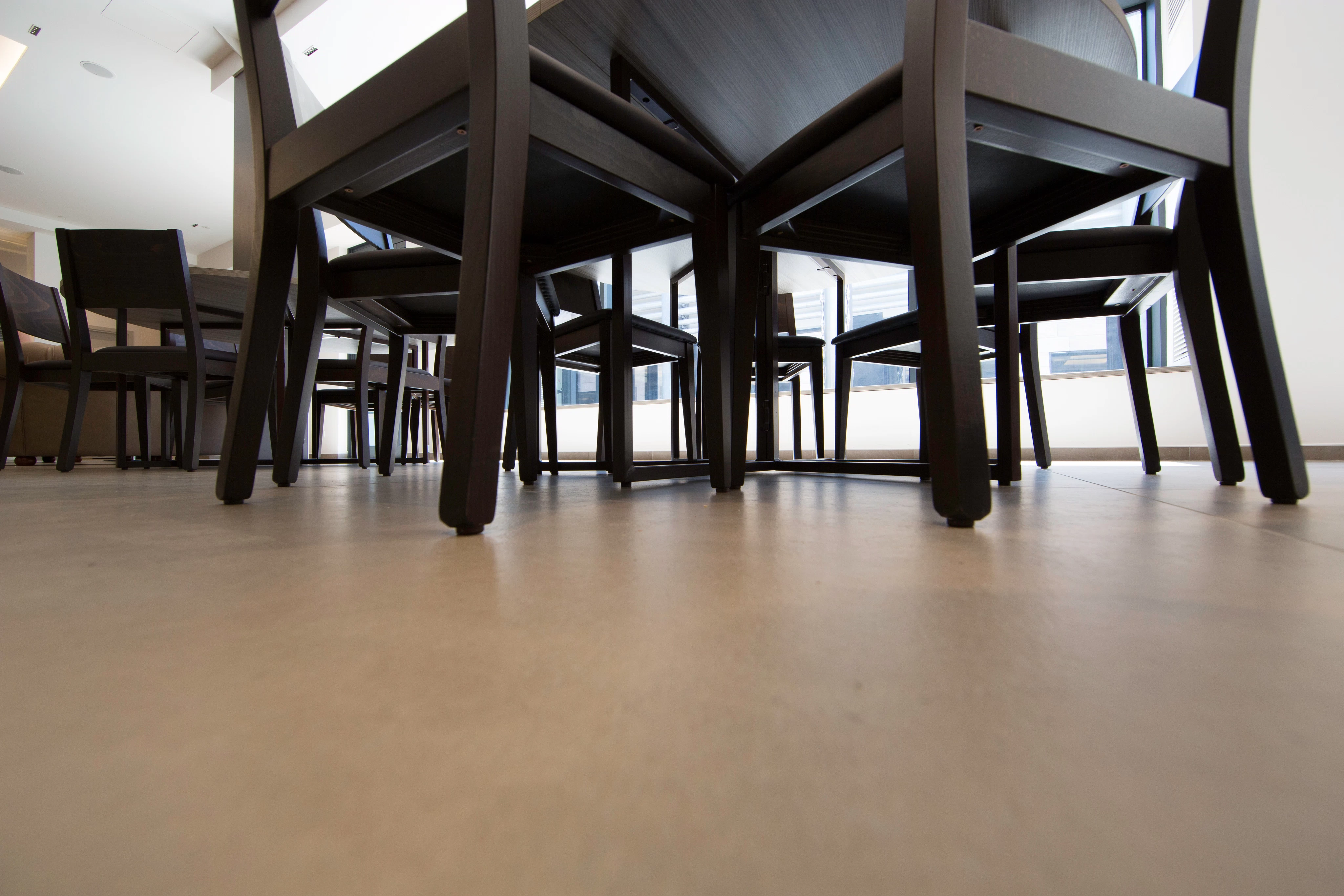 AtlasConcorde Gruppo Cremonini Academy Italia 082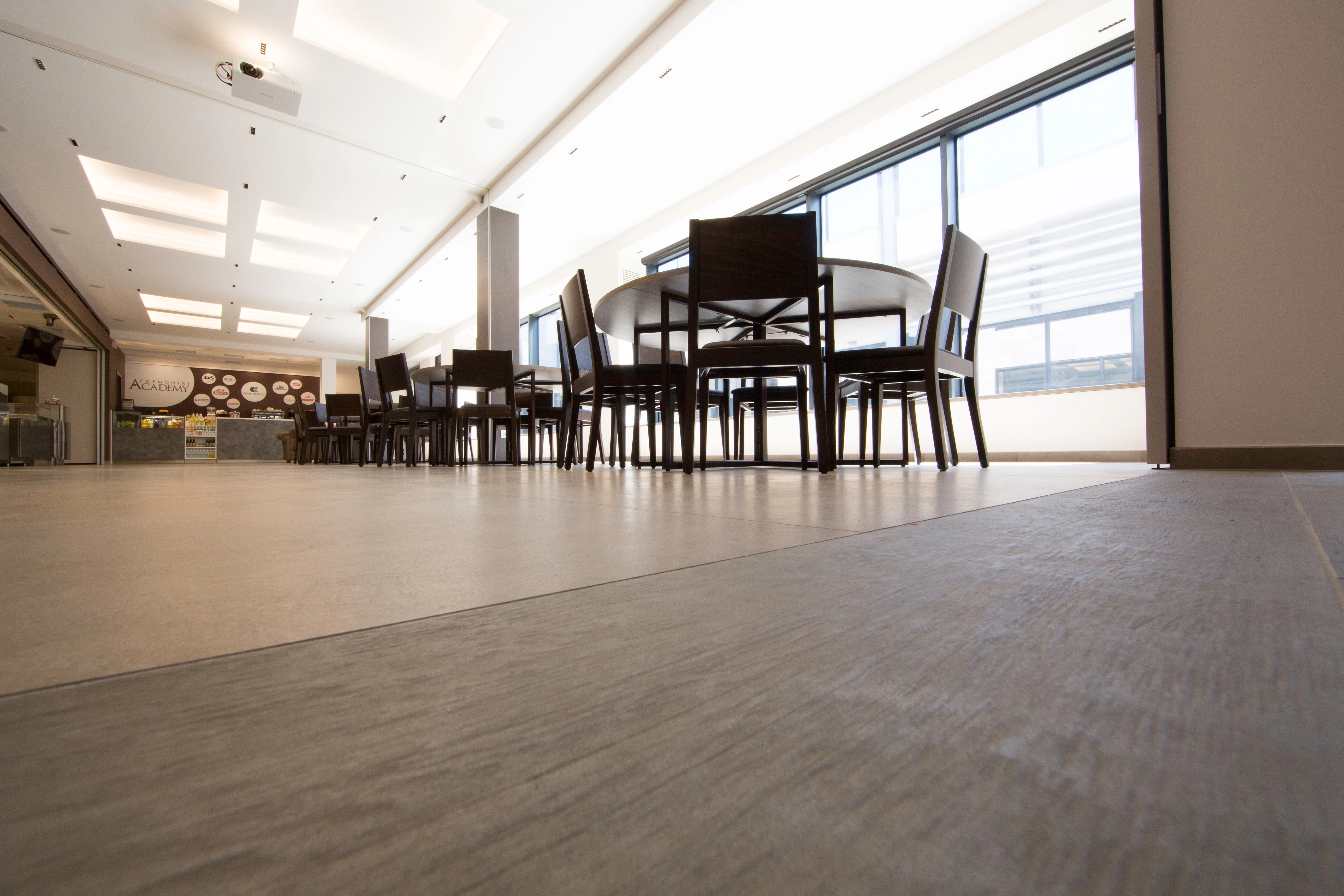 AtlasConcorde Gruppo Cremonini Academy Italia 088
Inside the project
The leading collections