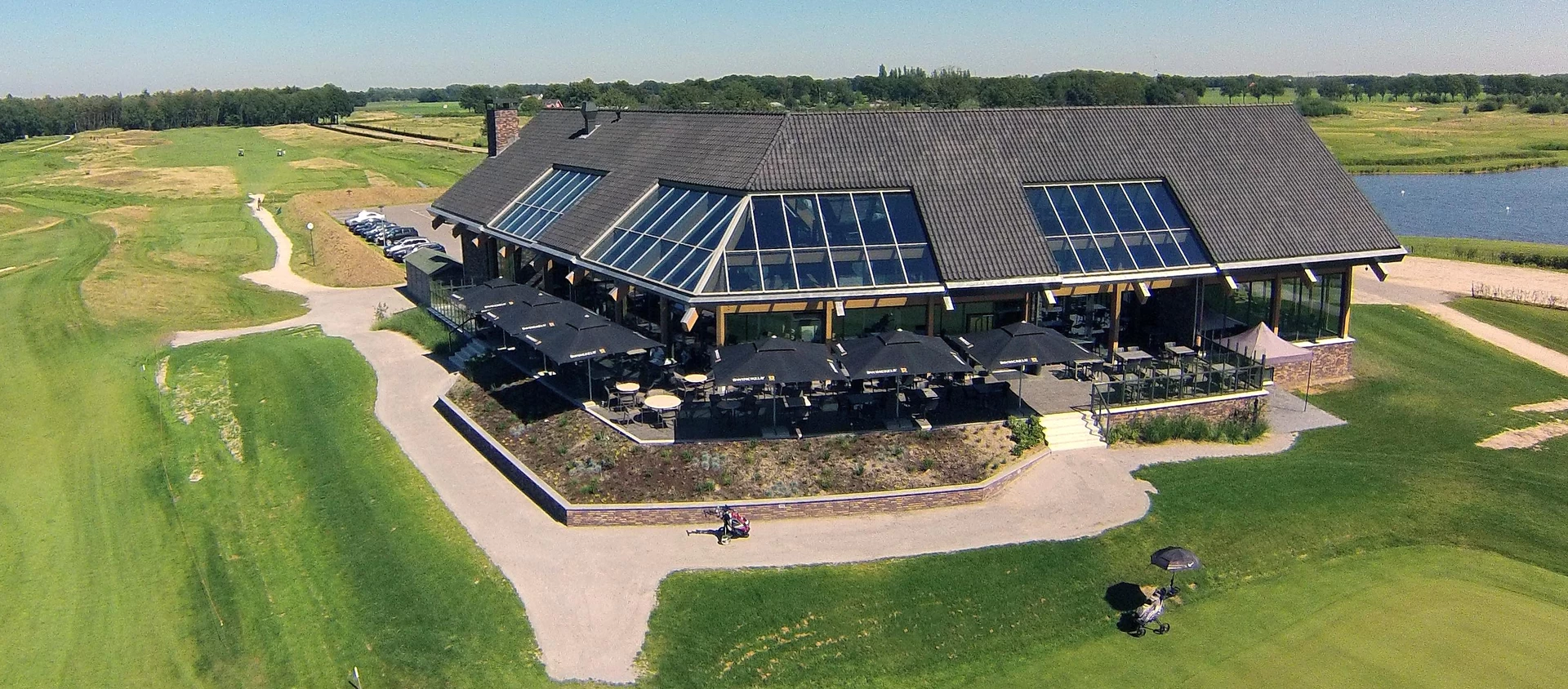 Public spaces
Golfbaan de Swinkelsche
Opened in late 2015, the Swinkelsche golf course in the Dutch city of Someren has been completely redesigned, expanding the main building and offering quality services to the public.
The outdoor spaces use the 2 cm thick Atlas Concorde floor tiles from the TRUST project, a ceramic collection inspired by stone in the LASTRA 20mm outdoor version.
The golf course's architectural plan includes a cutting-edge facility, full of services for users. On the ground floor a large designer restaurant opens its doors to guests and customers, presenting a bright outdoor area connected to the internal spaces.
For the restaurant's outdoor flooring was chosen Atlas Concorde's 2 cm thick porcelain stoneware from the Trust collection, inspired by robust and vigorous split stones.
Next to the restaurant the project includes a relaxing terrace overlooking the greenery of the golf course.
In the exterior area adjacent to the main services, the 2 cm thick LASTRA 20mm outdoor flooring makes it possible to combine the lush beauty and rich details of stone with excellent technical performance. Atlas Concorde outdoor flooring guarantees this innovative project safe, non-slip surfaces that are extremely resistant and highly performing.
Where
Someren, Netherlands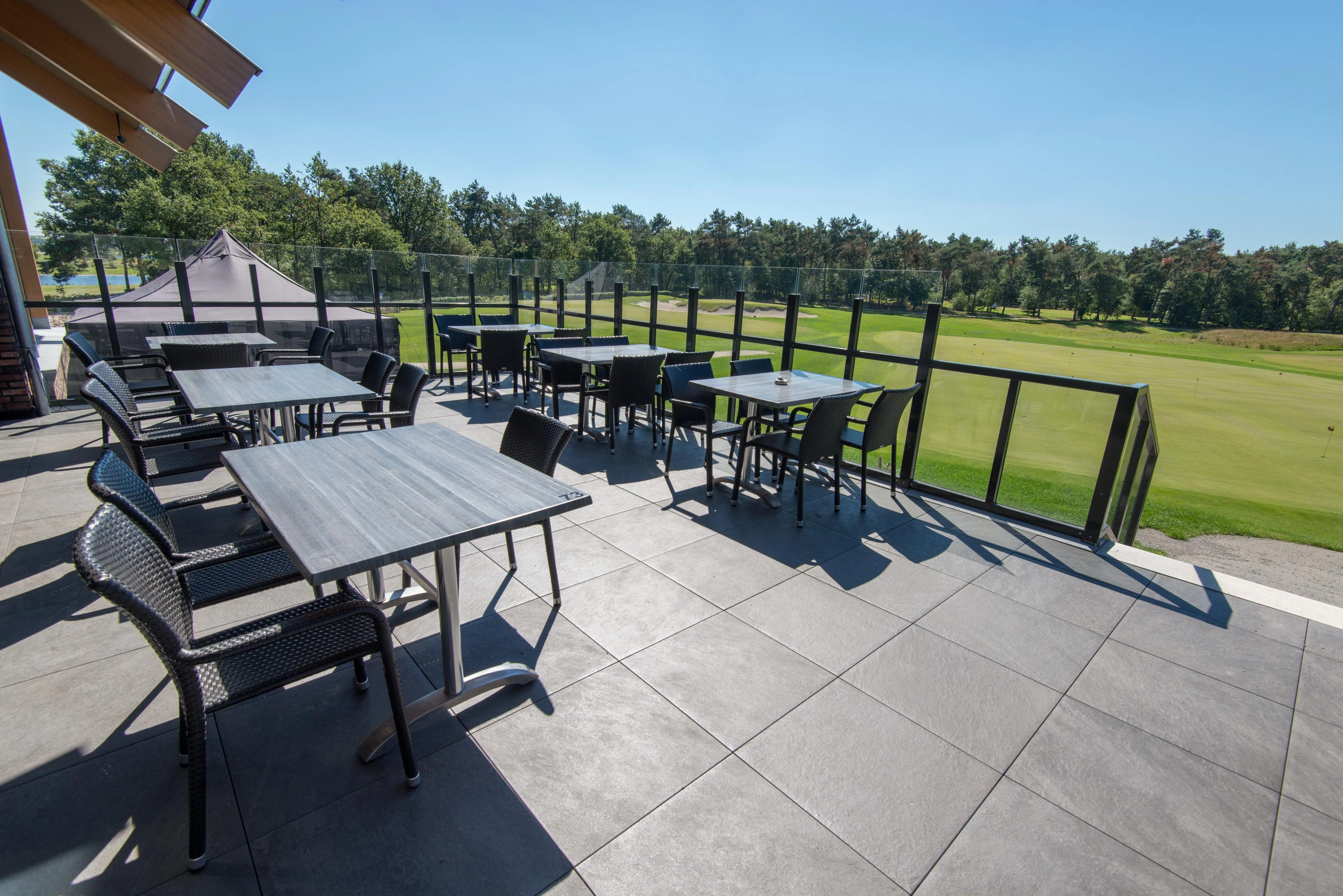 AtlasConcorde Golfbaan de Swinkelsche Olanda 002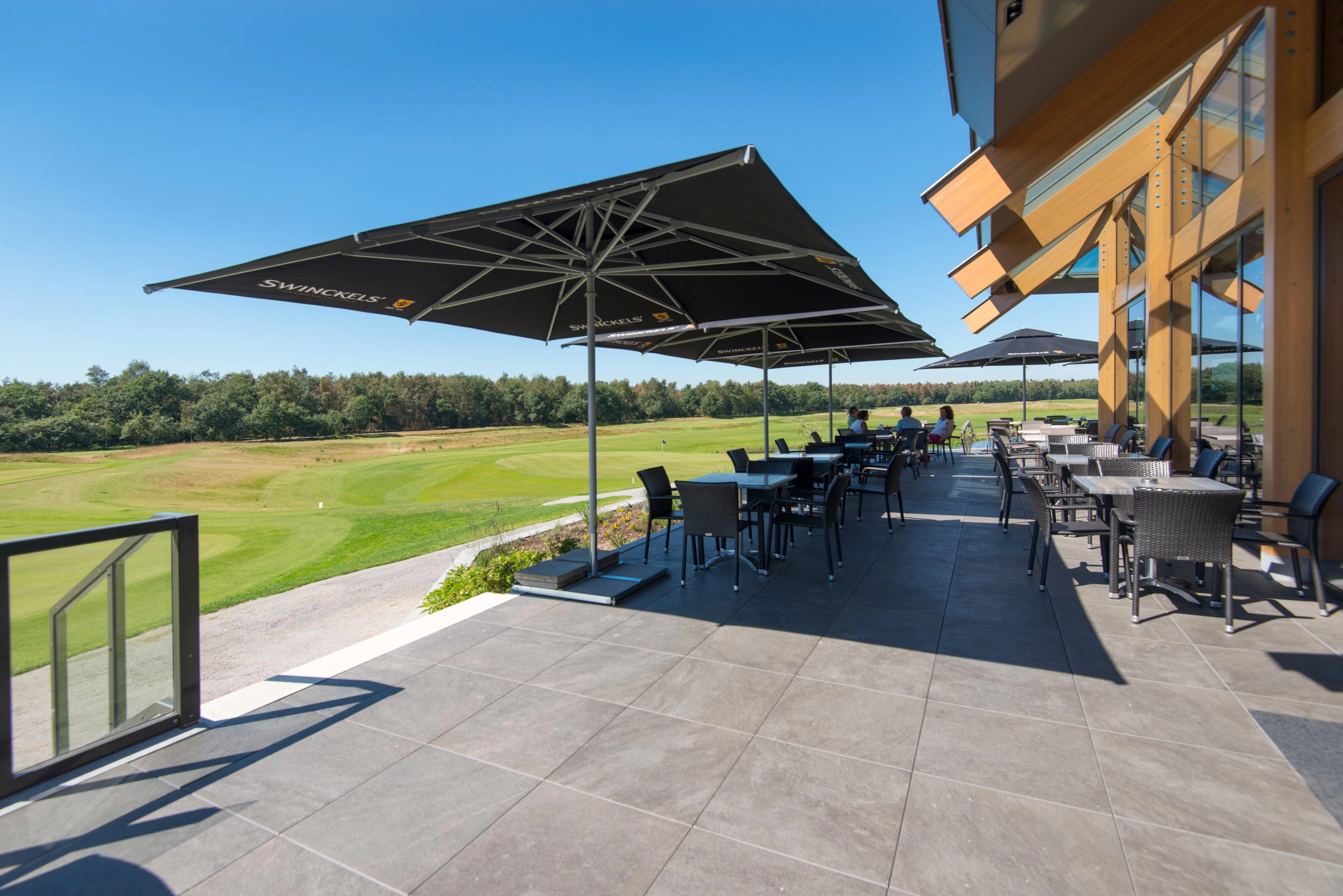 AtlasConcorde Golfbaan de Swinkelsche Olanda 003