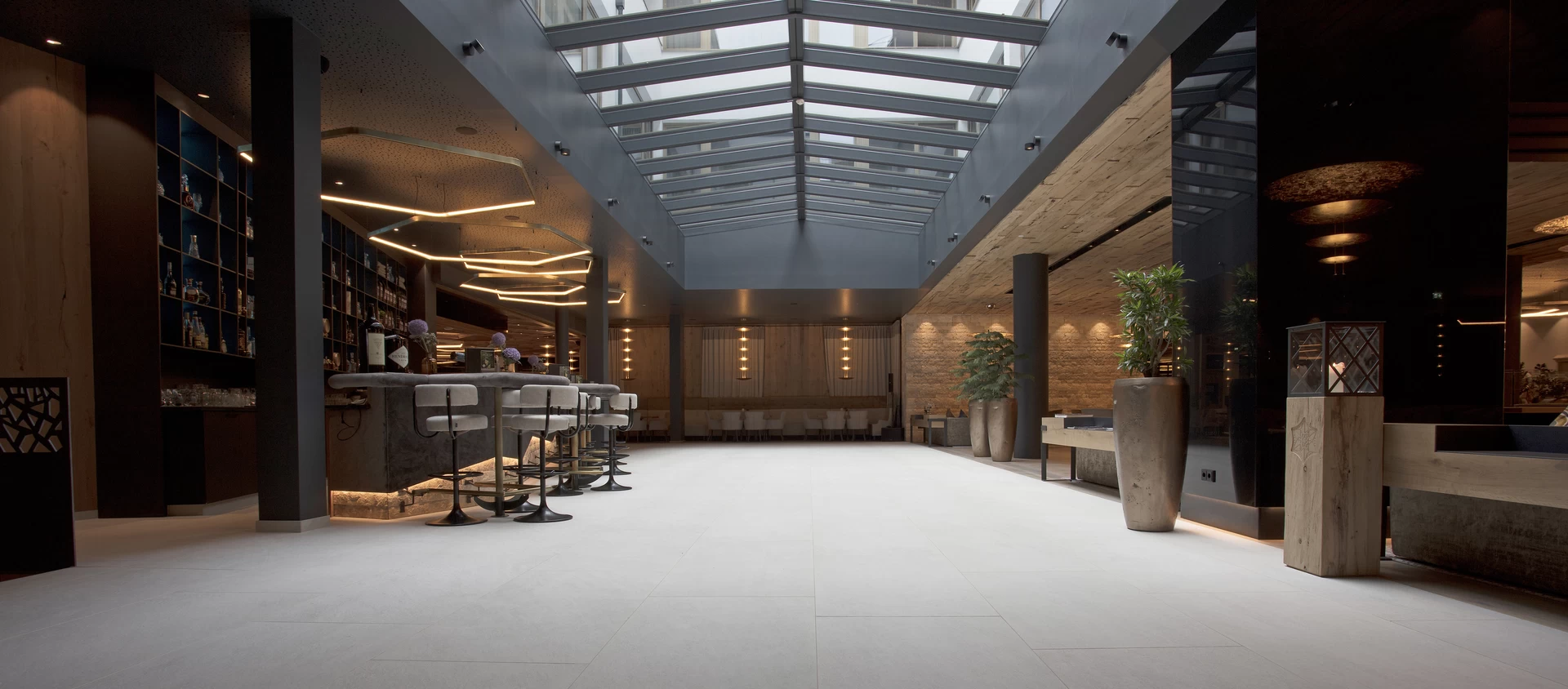 Hotel
Das Edelweiss Mountain Resort
In the city whose name means "salt village" and that was the birthplace of Mozart, Salzburg is the little capital of the Baroque style and of music, surrounded by forests and with a majestic fortress overlooking apartment buildings and villas. The city is framed by 19th century houses, castles and convents, all arranged like a perfect, harmonious architectural model.
A few kilometers from the city, surrounded by the imposing peaks of Grossarl, we find the Das Edelweiss Mountain Resort where hospitality, passion and friendliness are part of the range of activities and accommodations available to guests. For this hotel dedicated entirely to comfort, Atlas Concorde brand products were selected to furnish some internal and external areas of the building with traditional Italian taste.
Tiles inspired by different materials were used to create cozy yet contemporary environments without forgetting the resort's design needs.
Strong surfaces rich in details that replicate the look of natural stones distinguish the spaces of the outdoor terrace, bathrooms, and dining area, combining refined esthetics and attention to every detail. From strong shades to more delicate nuances, its spaces are enlivened by atmospheres full of natural character and warmth as well as superior technical performance.
The natural strength of the wood effect, on the other hand, offers the vivid personality of original, prestigious woods that are brought to life on floors in an extremely bold yet elegant manner. A warm, enveloping wood effect faithfully interprets the original details, deep veins, and contrasting knots reproducing the richness, graphic variability,
and surface irregularities of untreated wood.
All this is combined with the use of products with specific thicknesses and finishes capable of ensuring high slip resistance, conveying a feeling of superior material strength.
AtlasConcorde Hotel Edelweiss Austria 03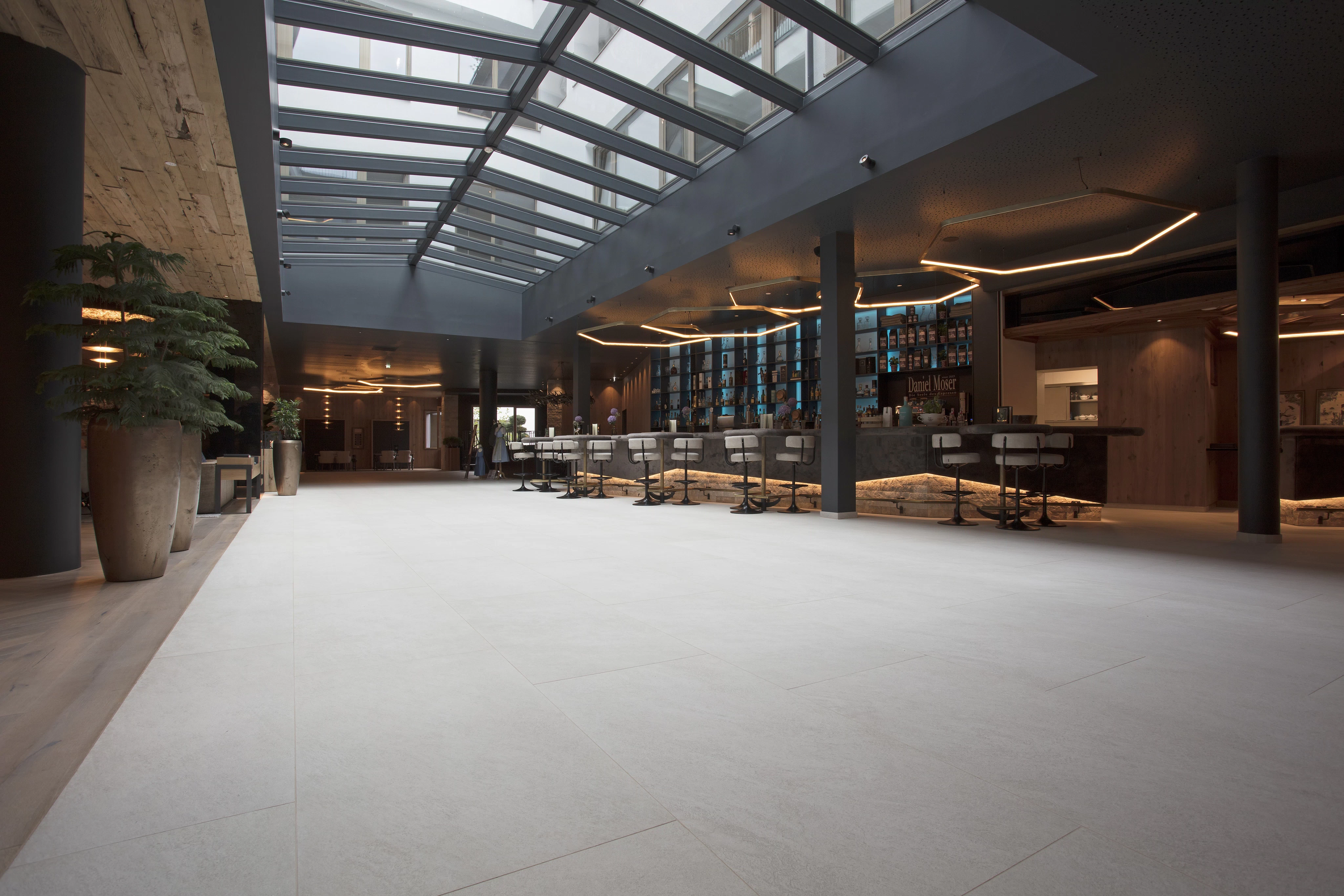 AtlasConcorde Hotel Edelweiss Austria 04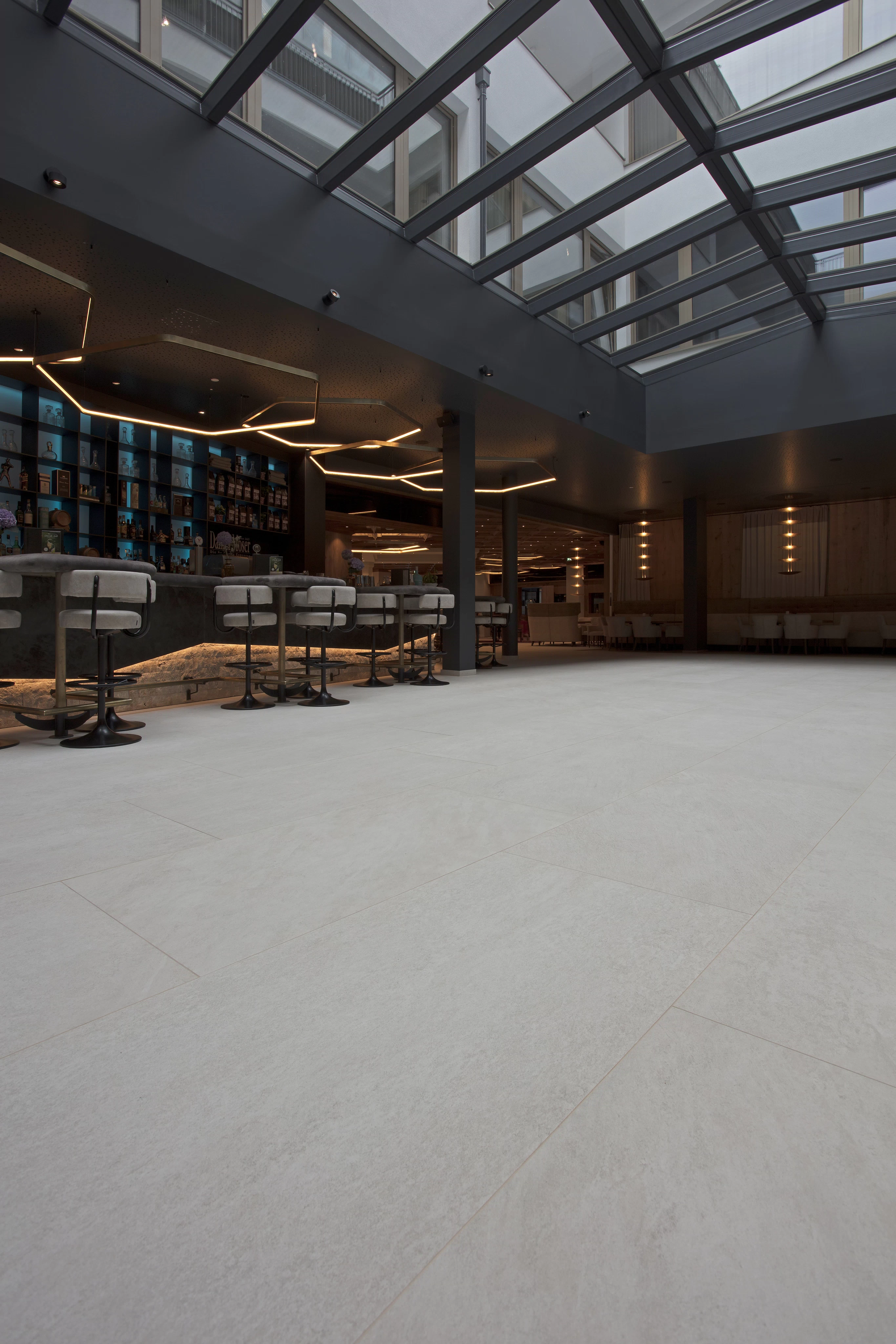 AtlasConcorde Hotel Edelweiss Austria 05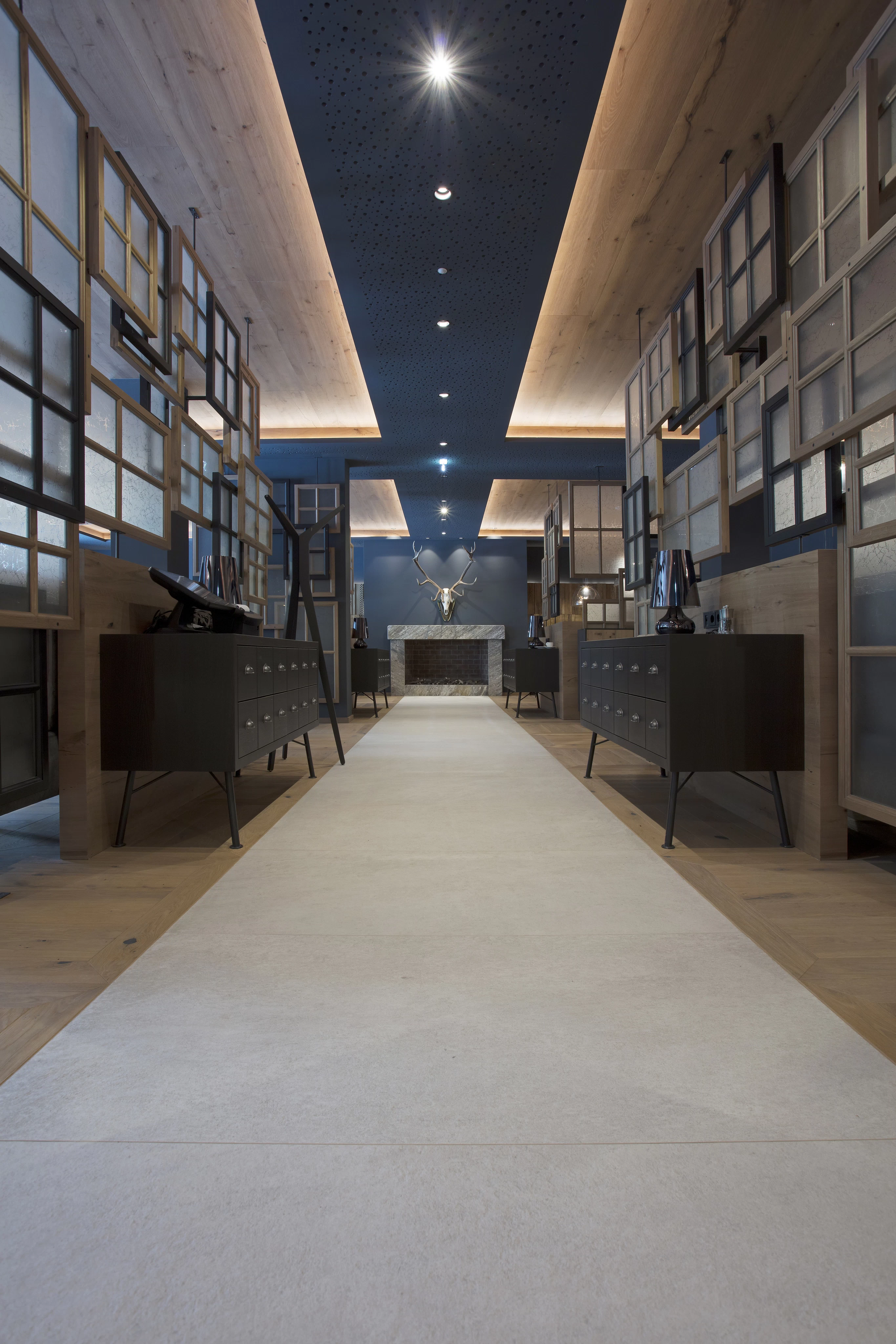 AtlasConcorde Hotel Edelweiss Austria 06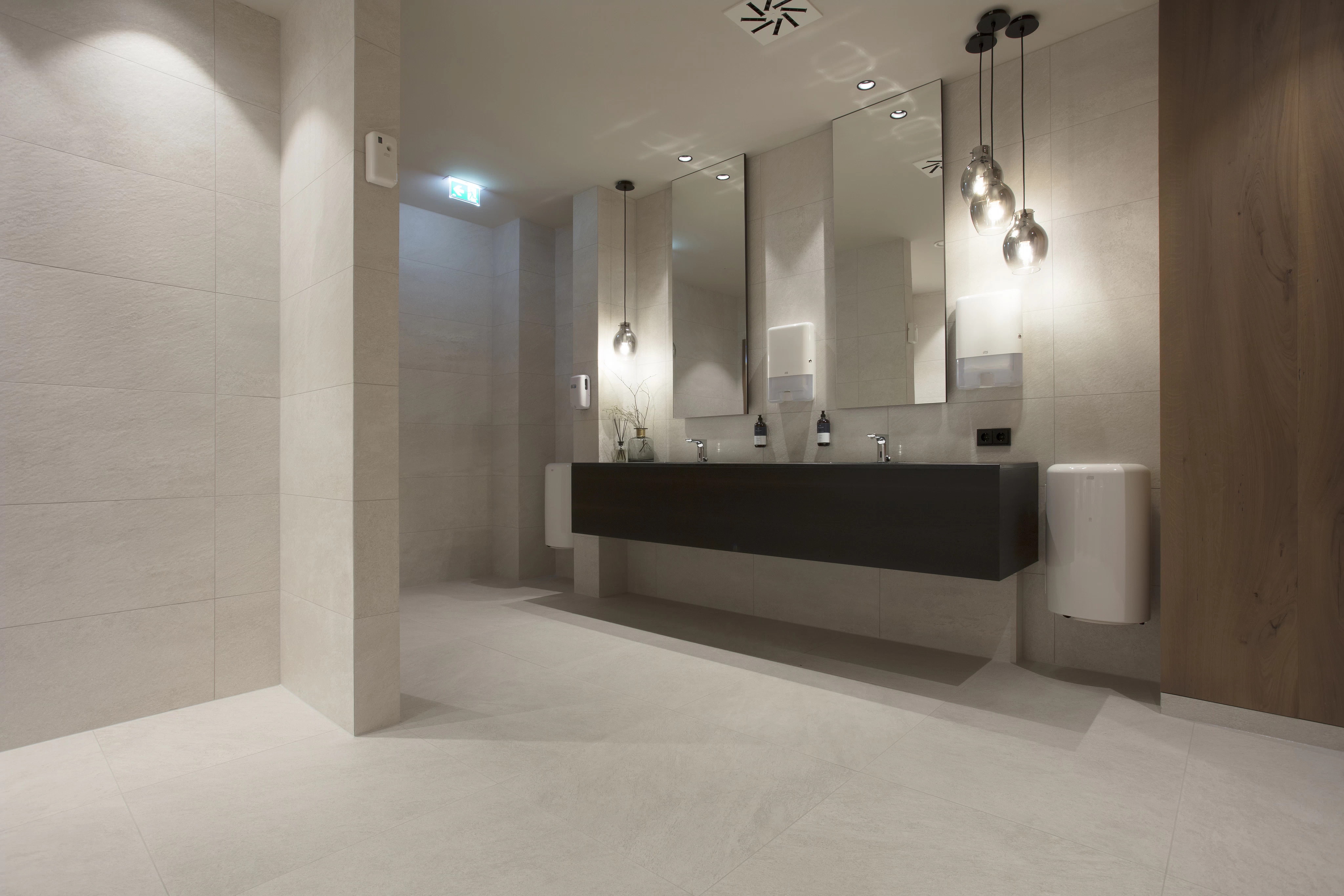 AtlasConcorde Hotel Edelweiss Austria 07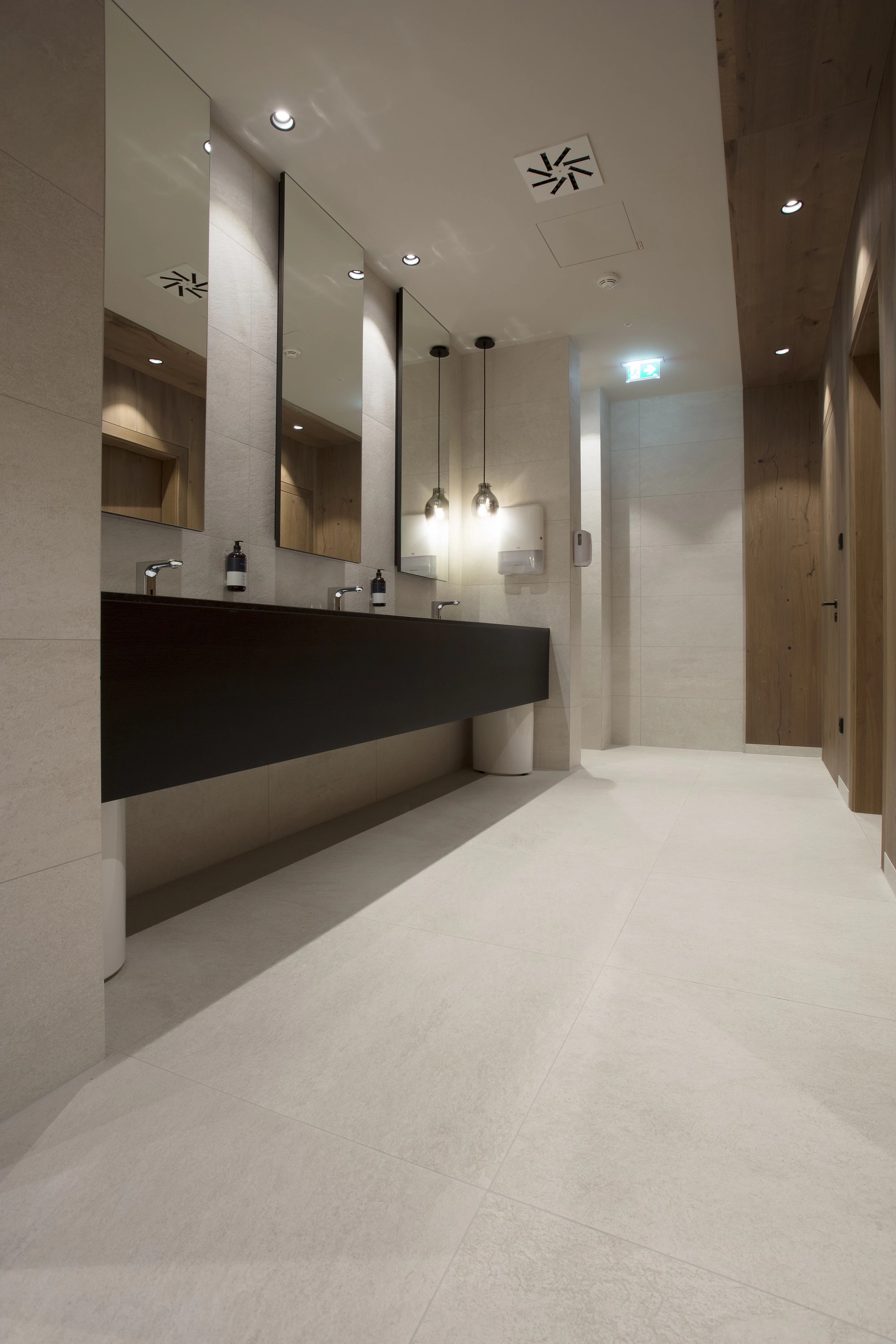 AtlasConcorde Hotel Edelweiss Austria 08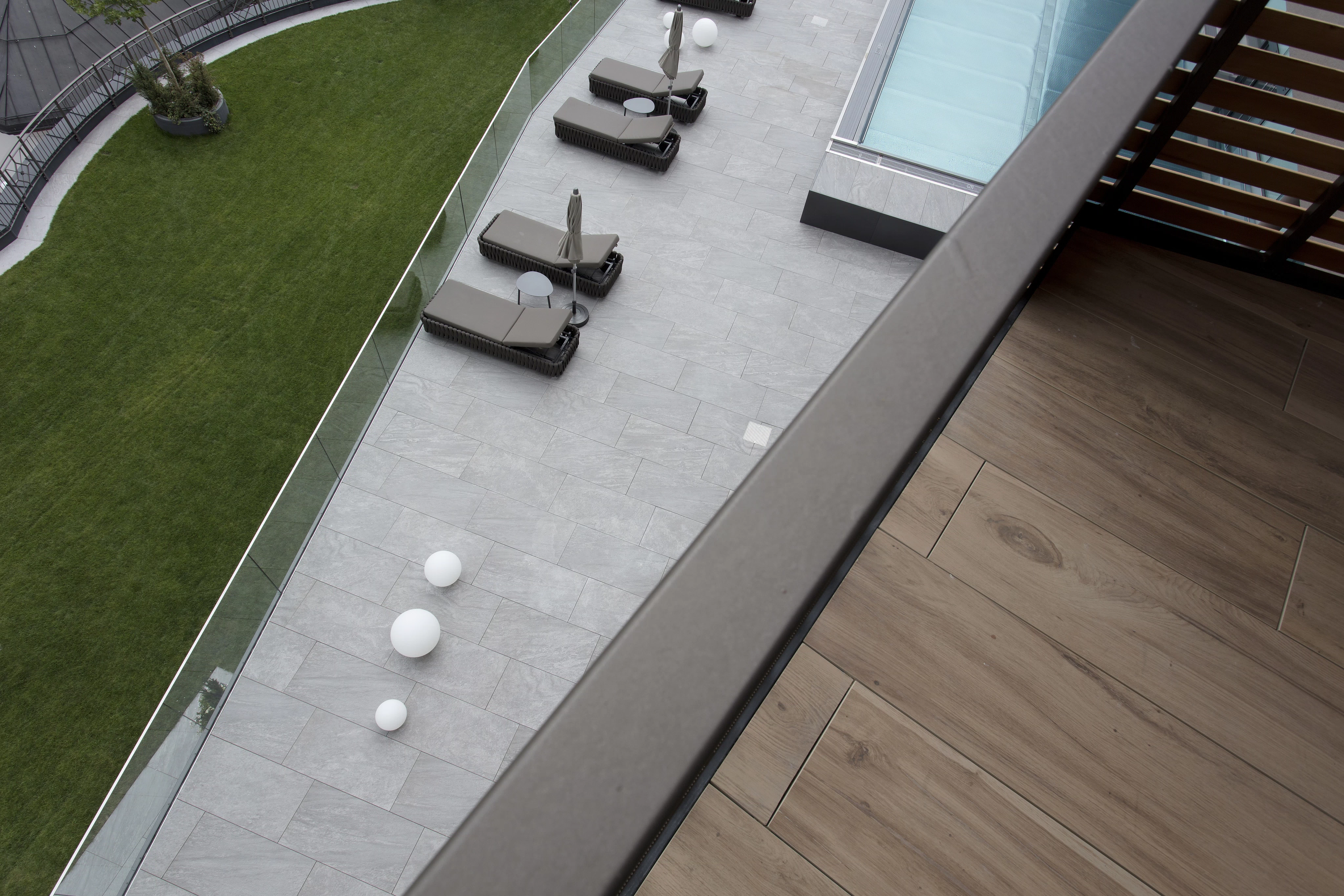 AtlasConcorde Hotel Edelweiss Austria 09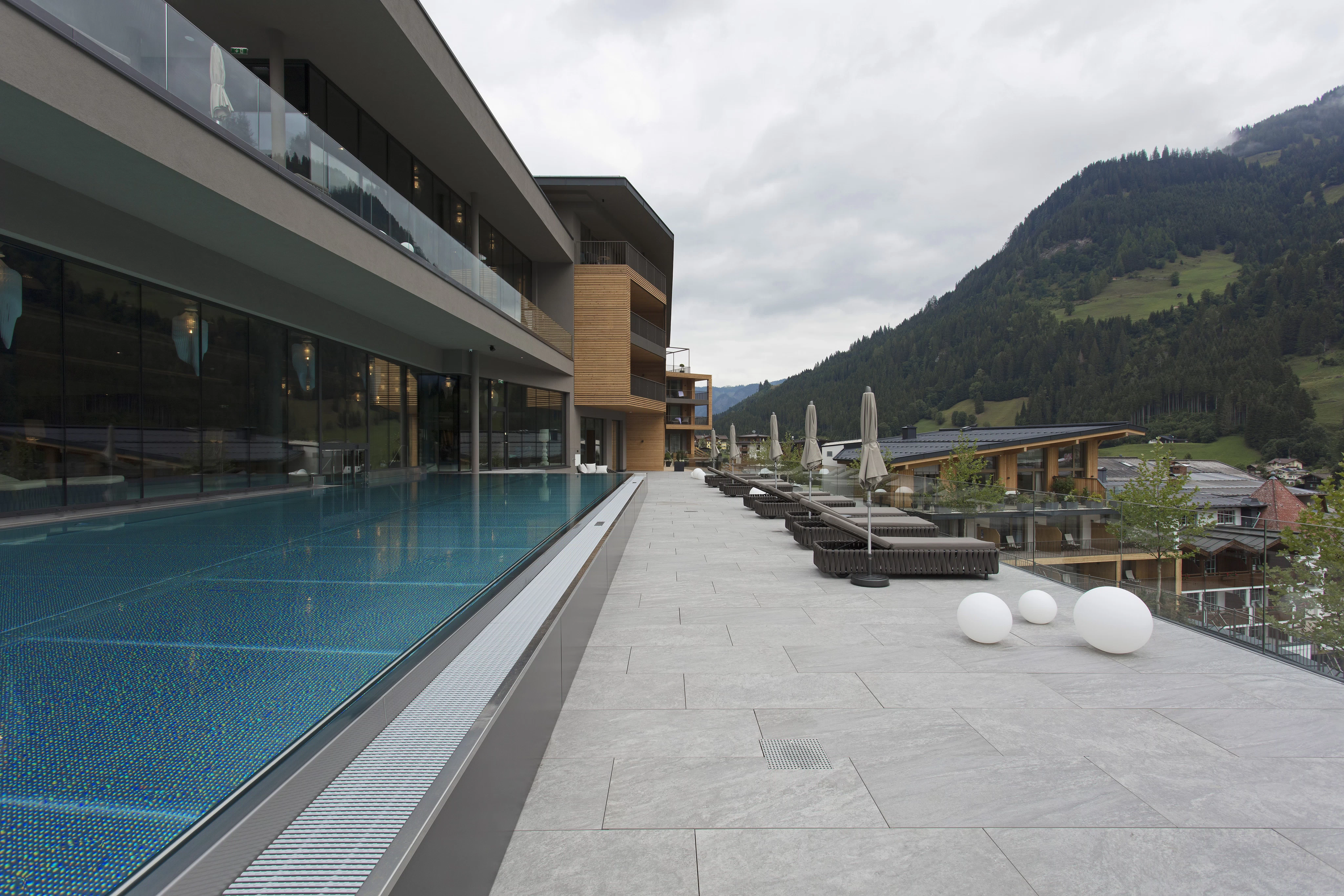 AtlasConcorde Hotel Edelweiss Austria 10
AtlasConcorde Hotel Edelweiss Austria 16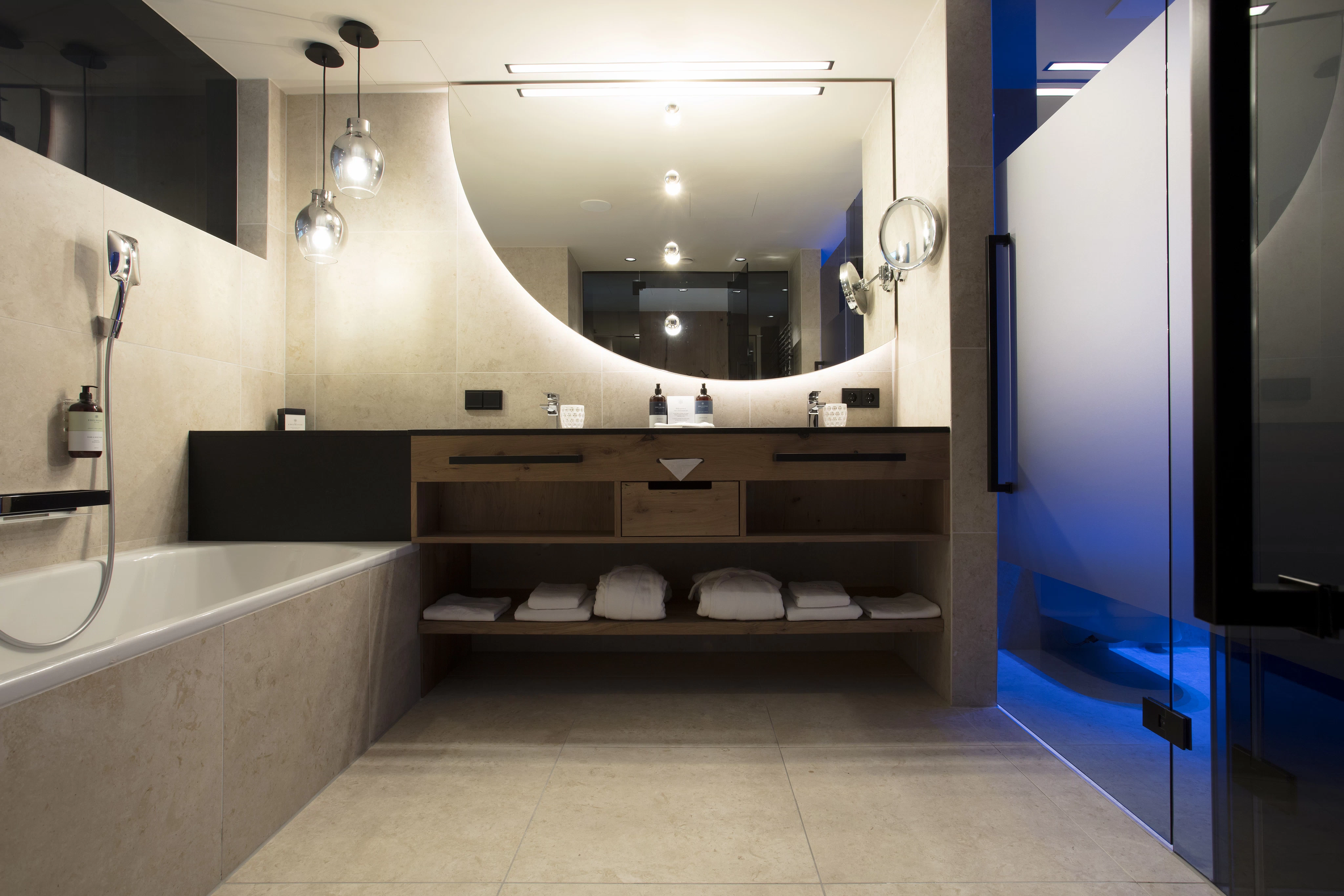 AtlasConcorde Hotel Edelweiss Austria 37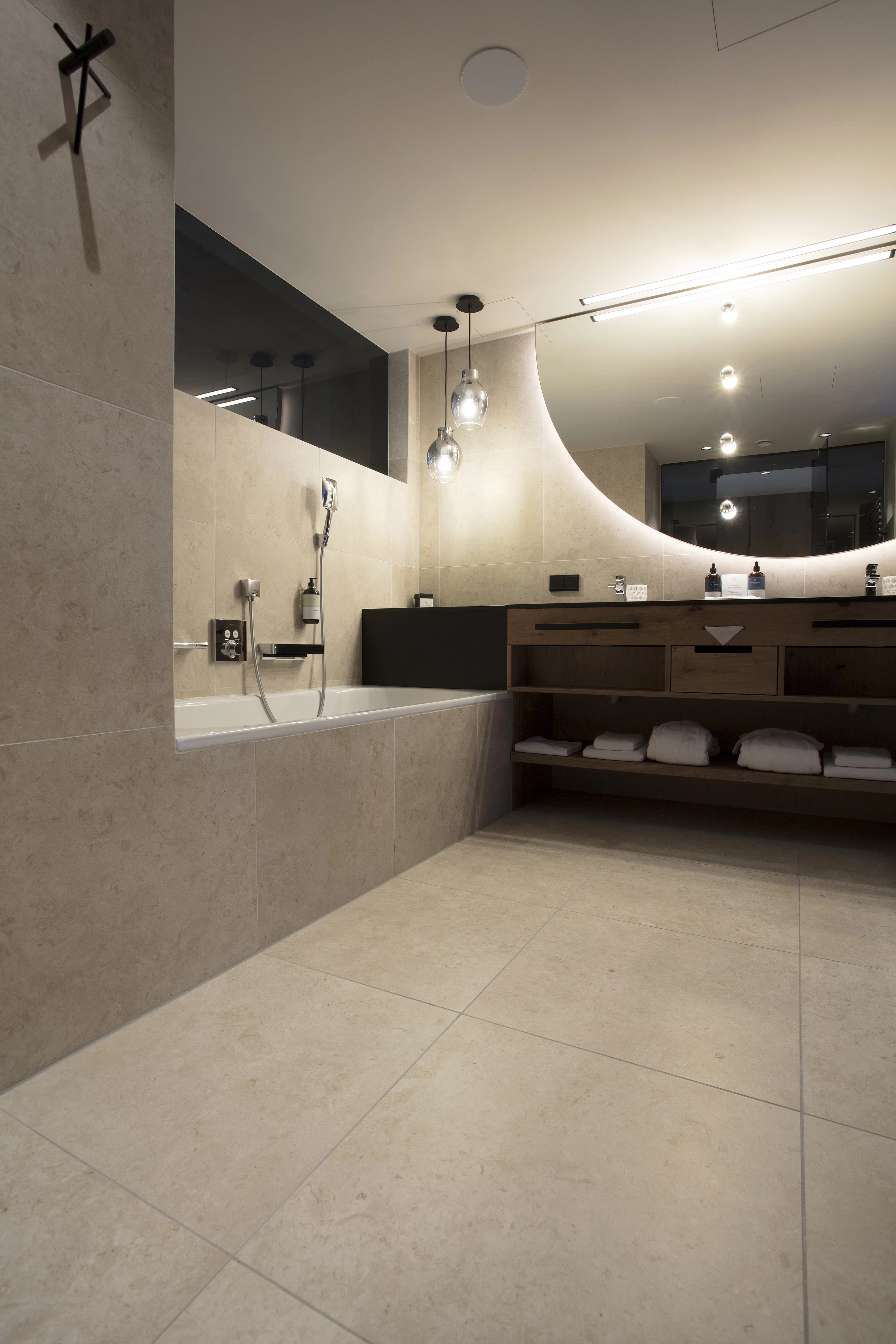 AtlasConcorde Hotel Edelweiss Austria 38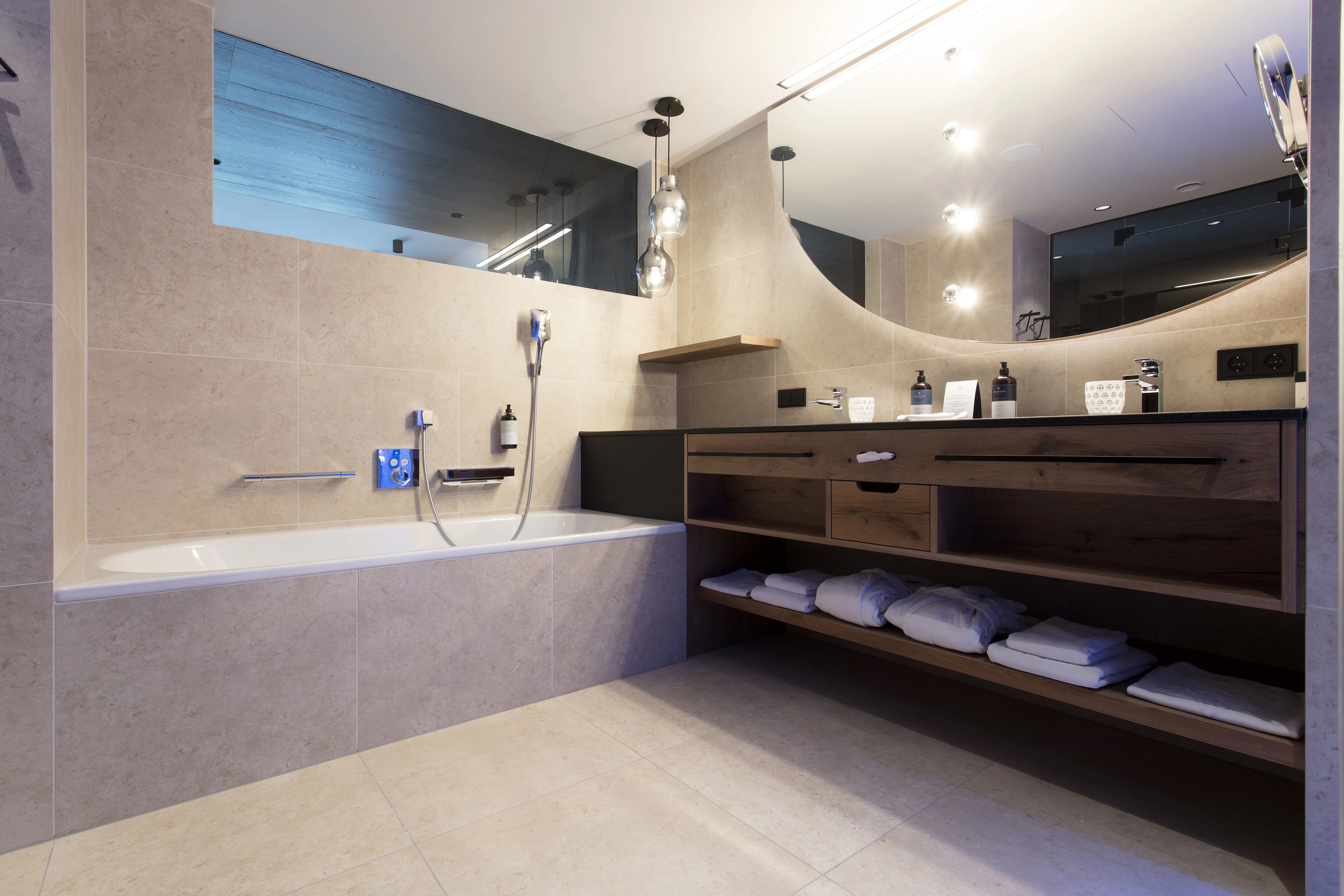 AtlasConcorde Hotel Edelweiss Austria 44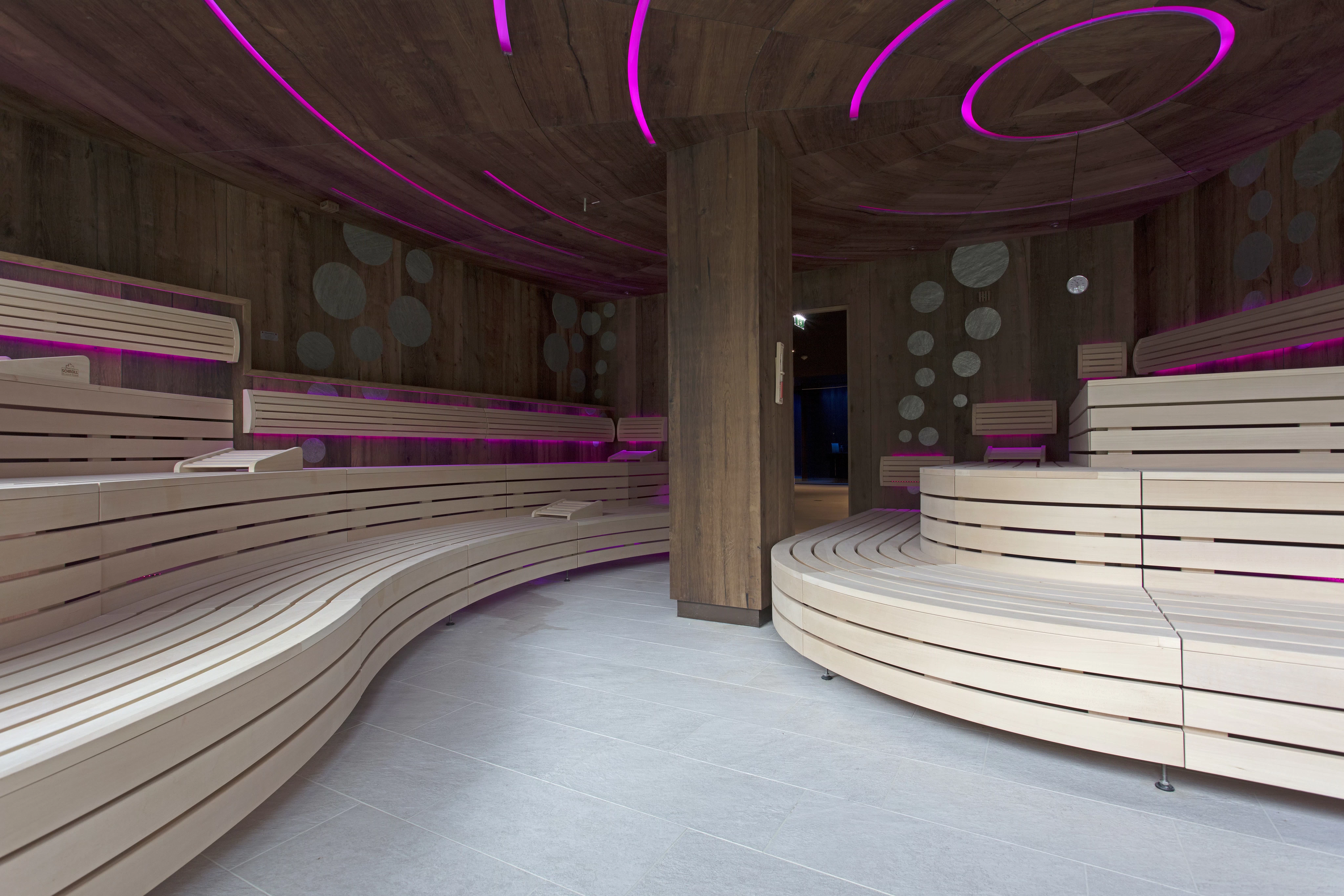 AtlasConcorde Hotel Edelweiss Austria 46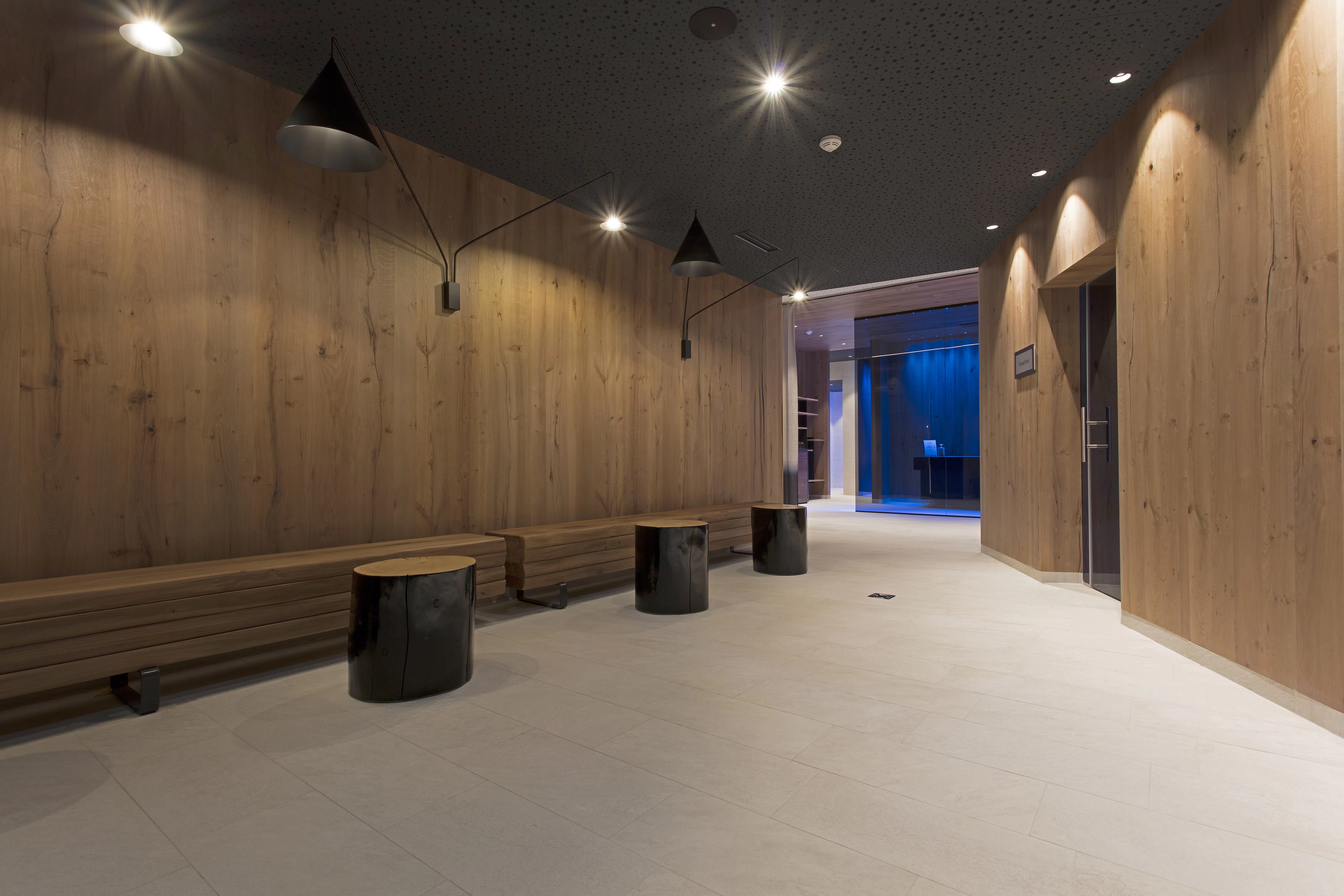 AtlasConcorde Hotel Edelweiss Austria 47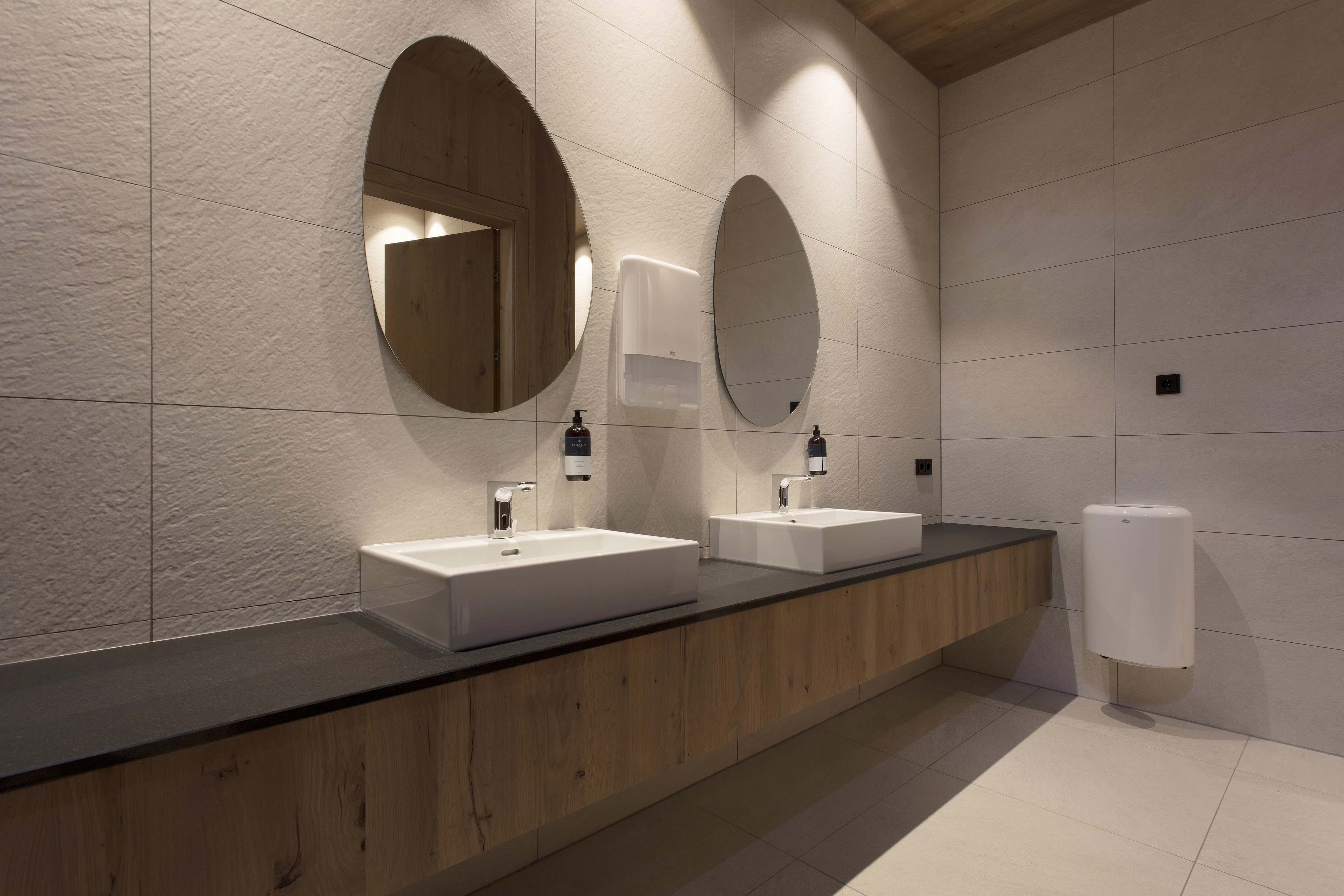 AtlasConcorde Hotel Edelweiss Austria 48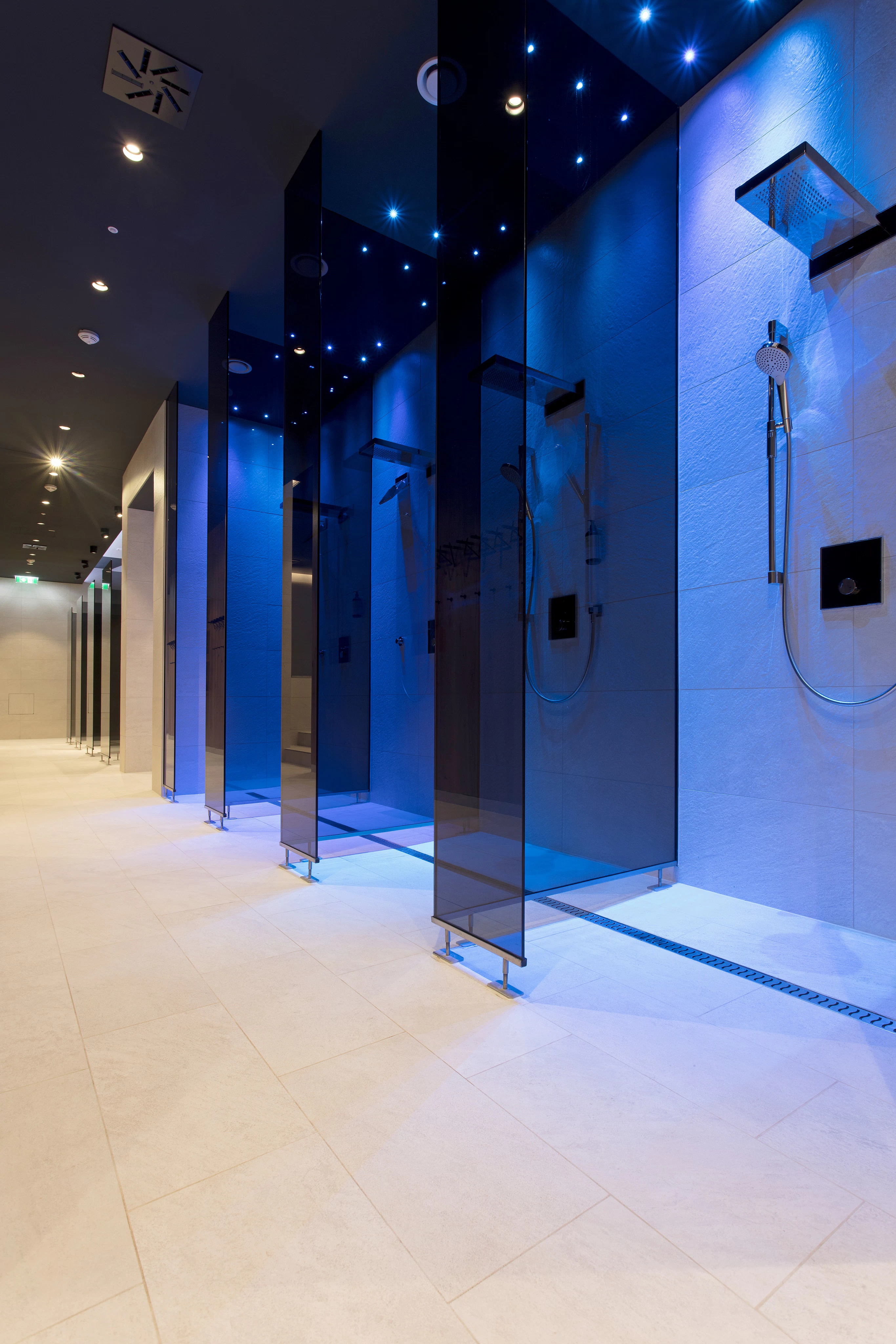 AtlasConcorde Hotel Edelweiss Austria 49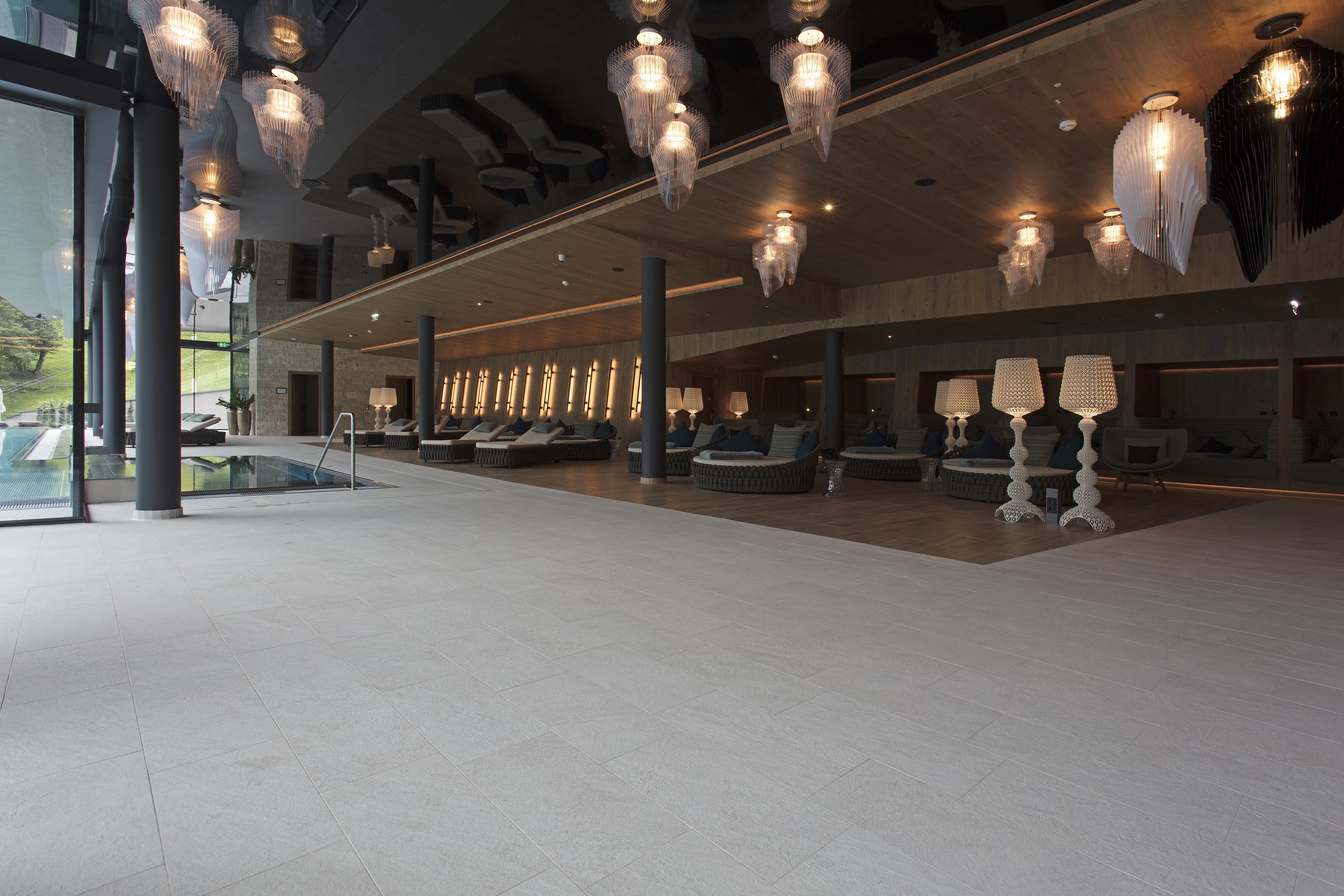 AtlasConcorde Hotel Edelweiss Austria 53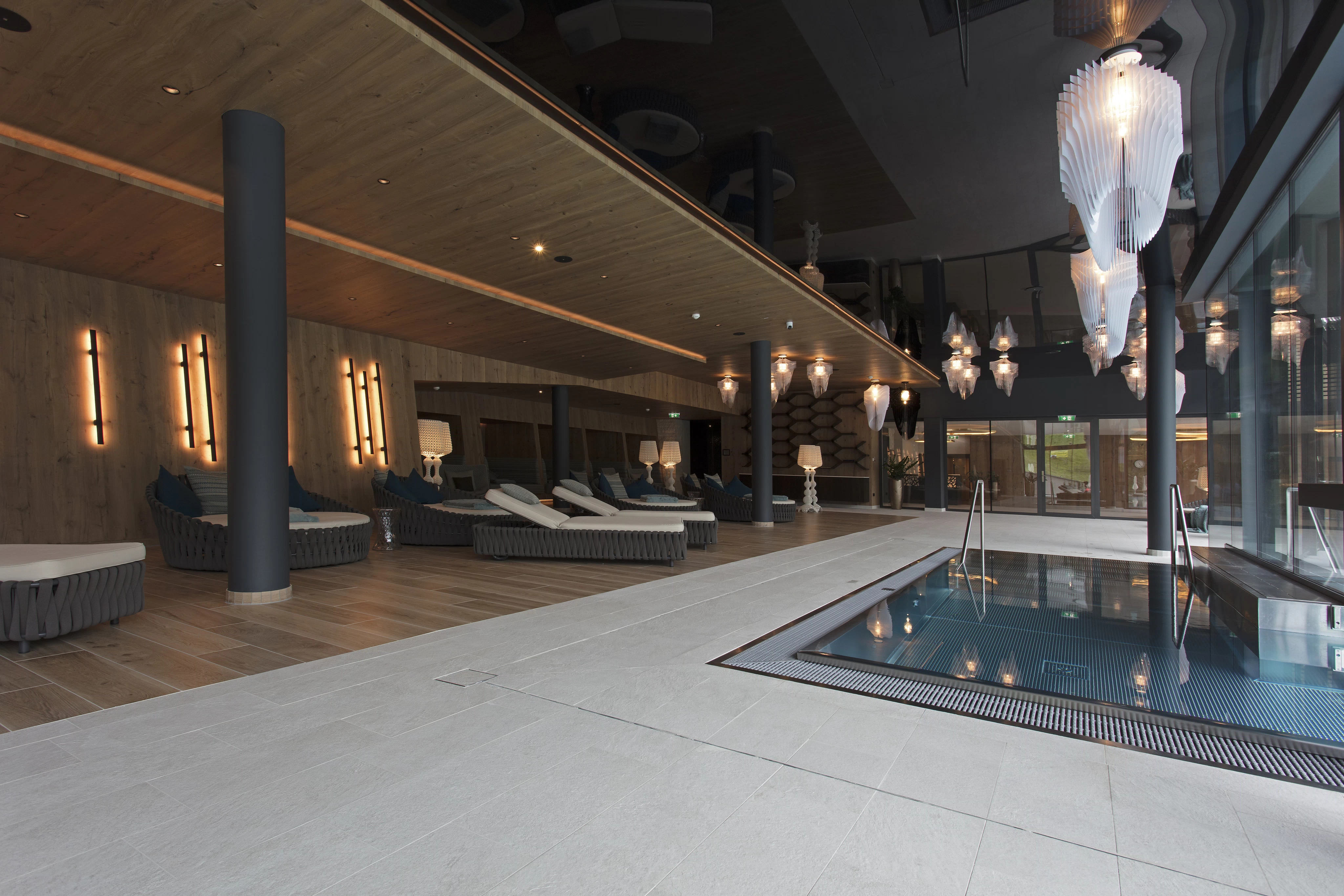 AtlasConcorde Hotel Edelweiss Austria 55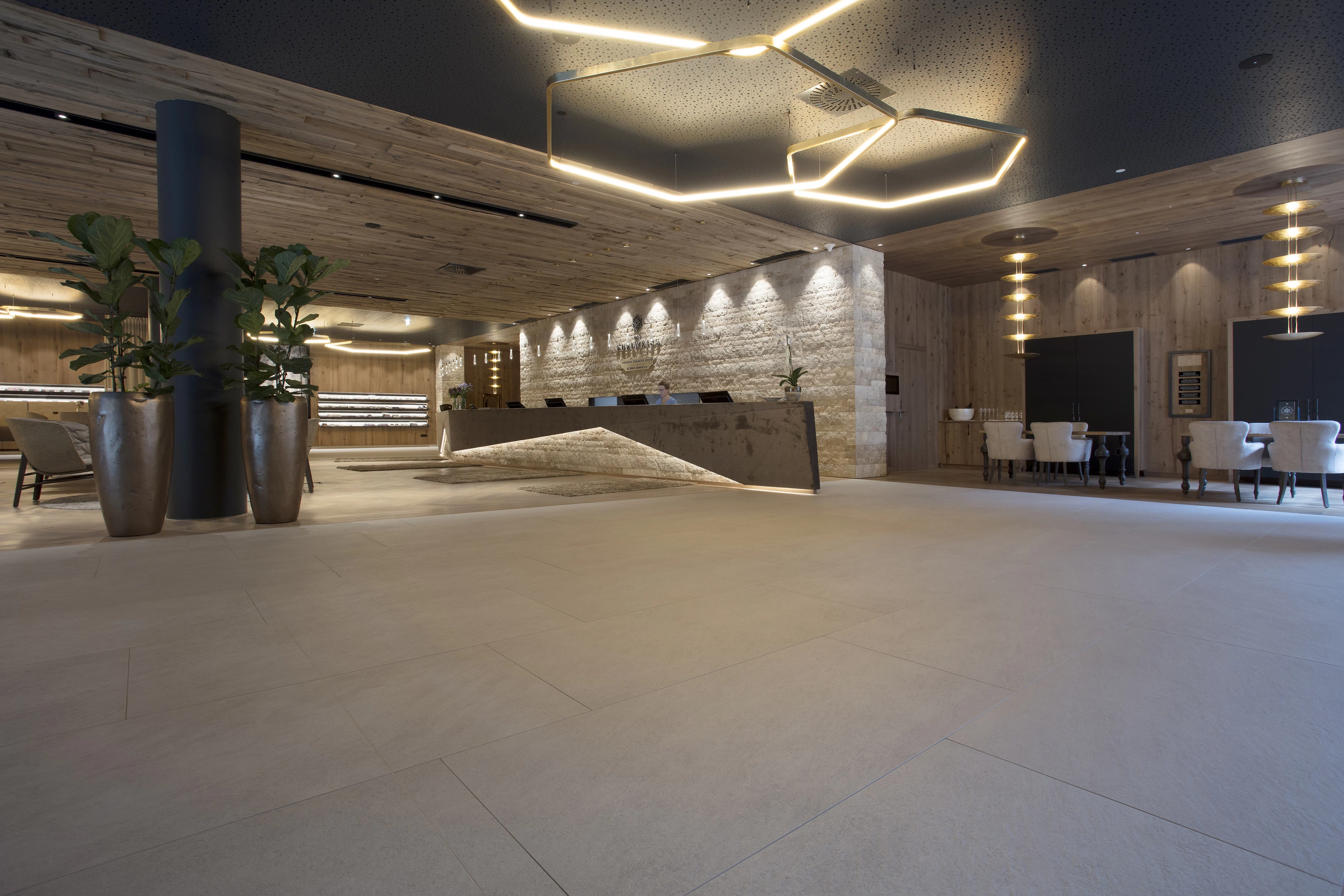 AtlasConcorde Hotel Edelweiss Austria 66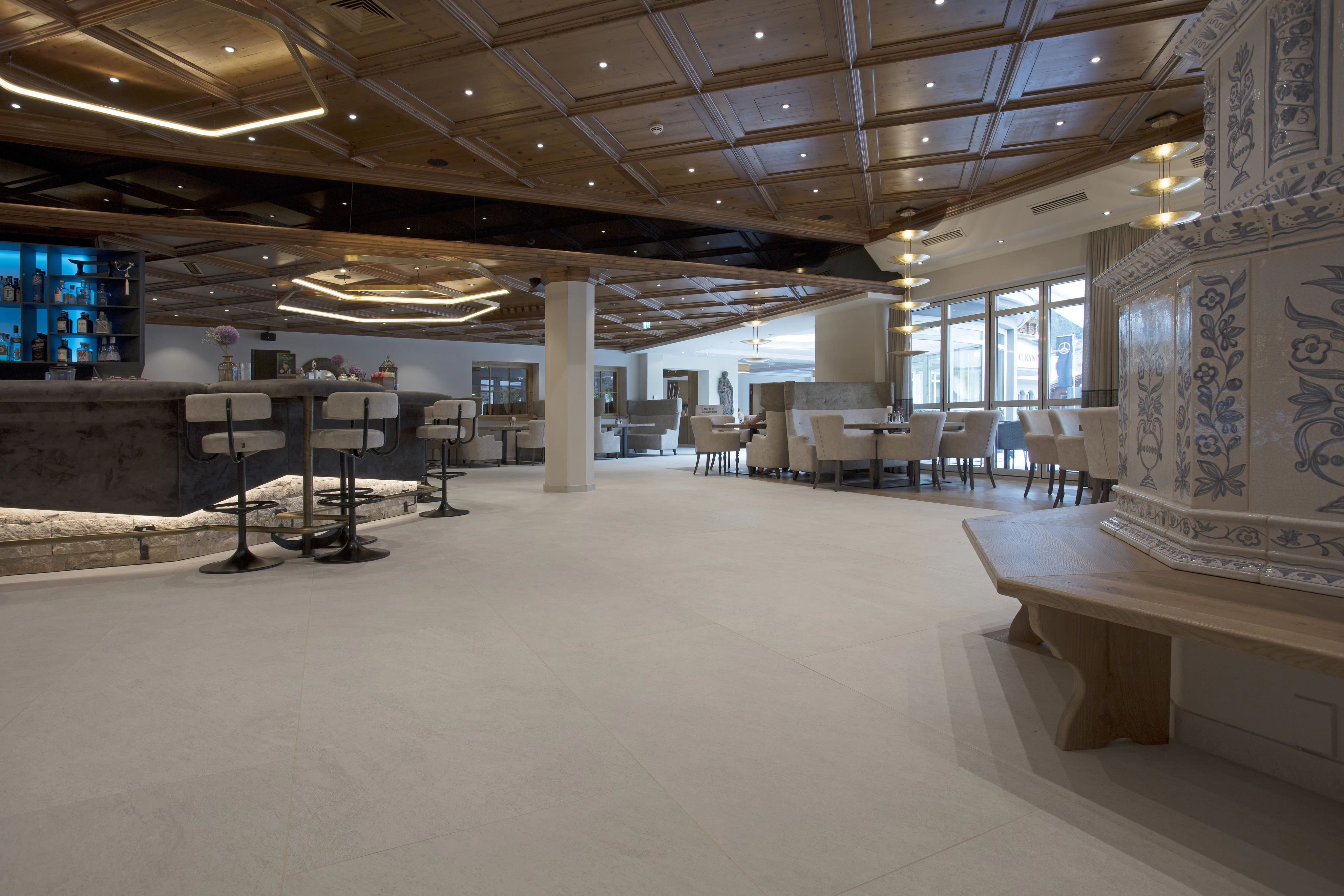 AtlasConcorde Hotel Edelweiss Austria 70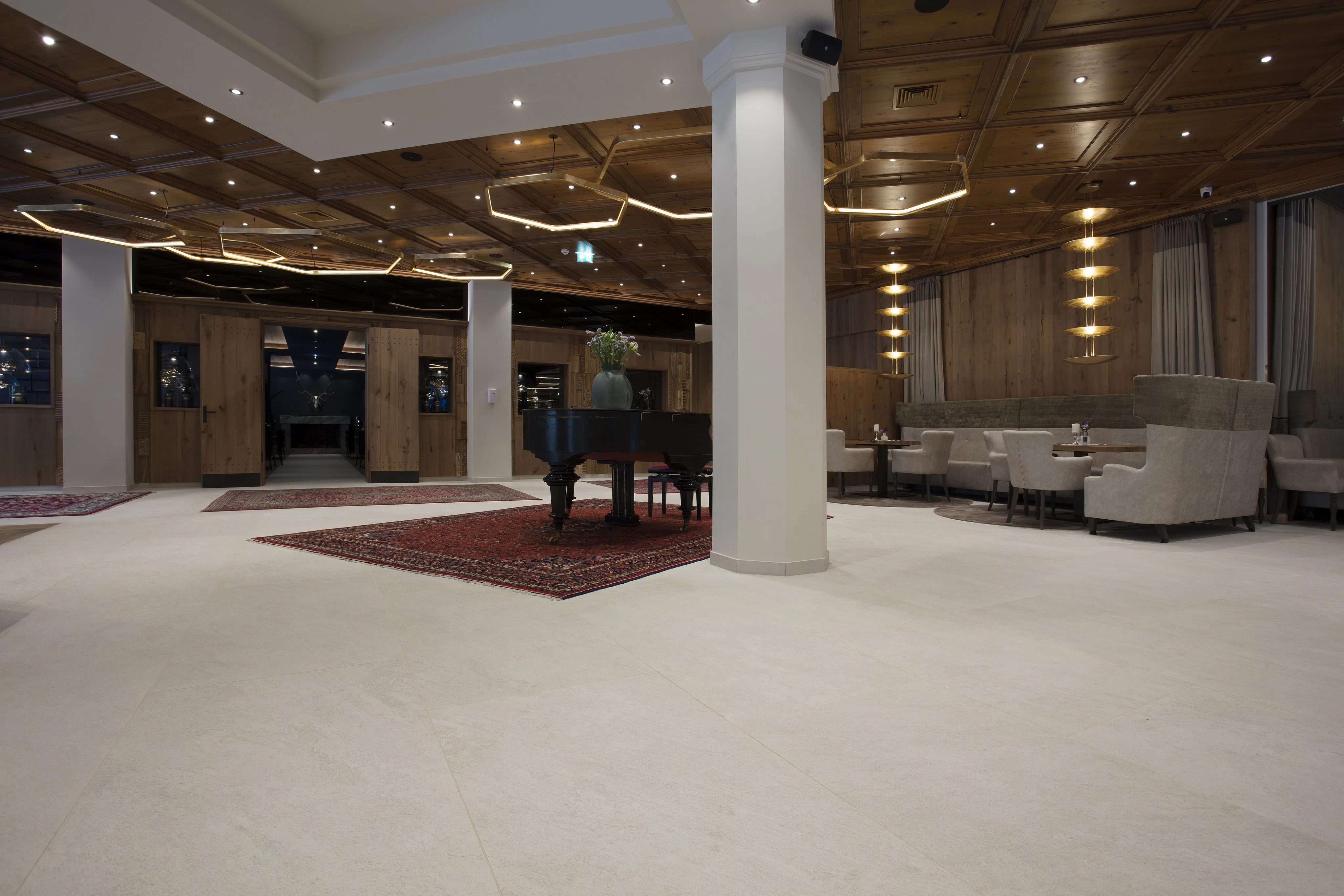 AtlasConcorde Hotel Edelweiss Austria 71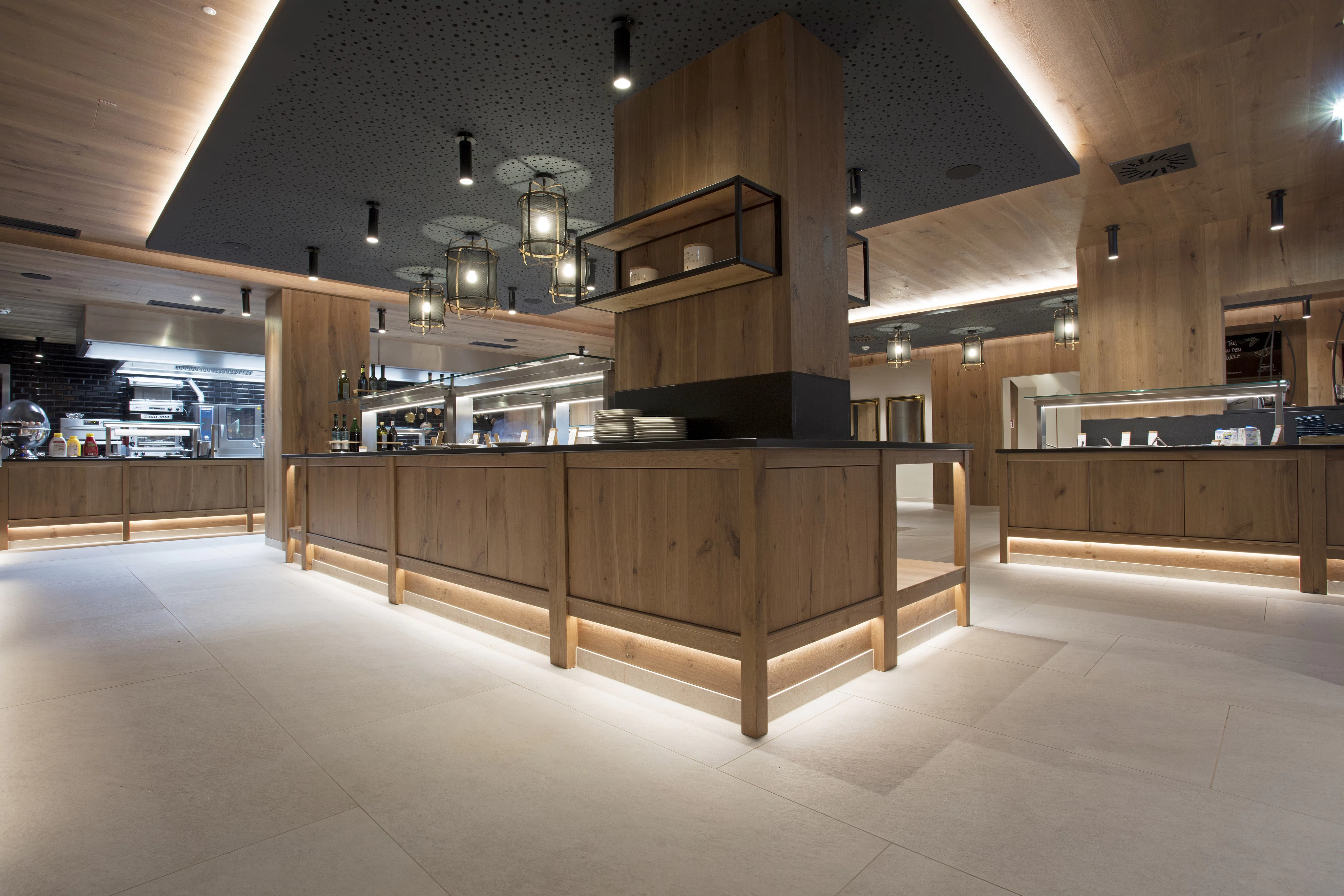 AtlasConcorde Hotel Edelweiss Austria 72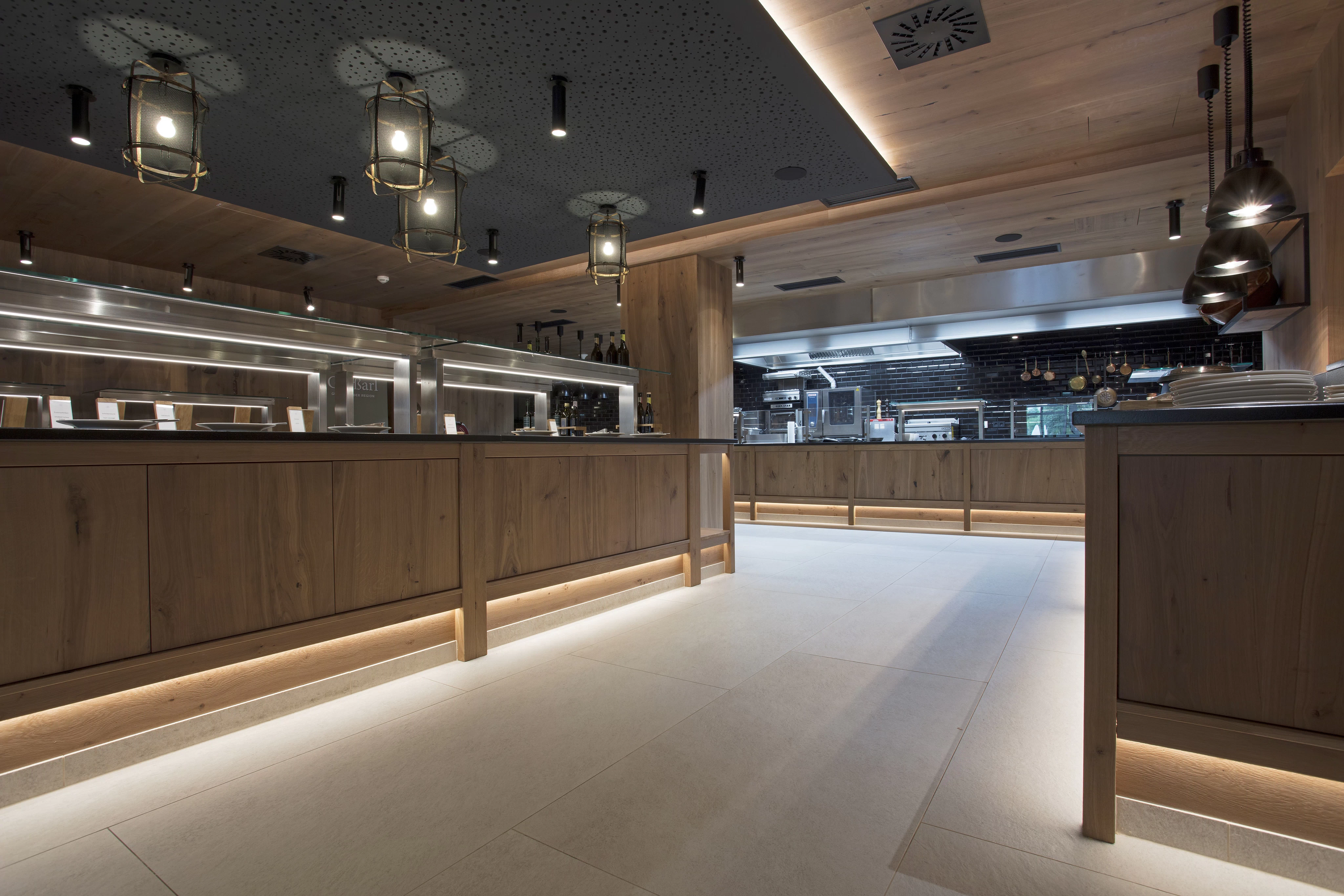 AtlasConcorde Hotel Edelweiss Austria 73