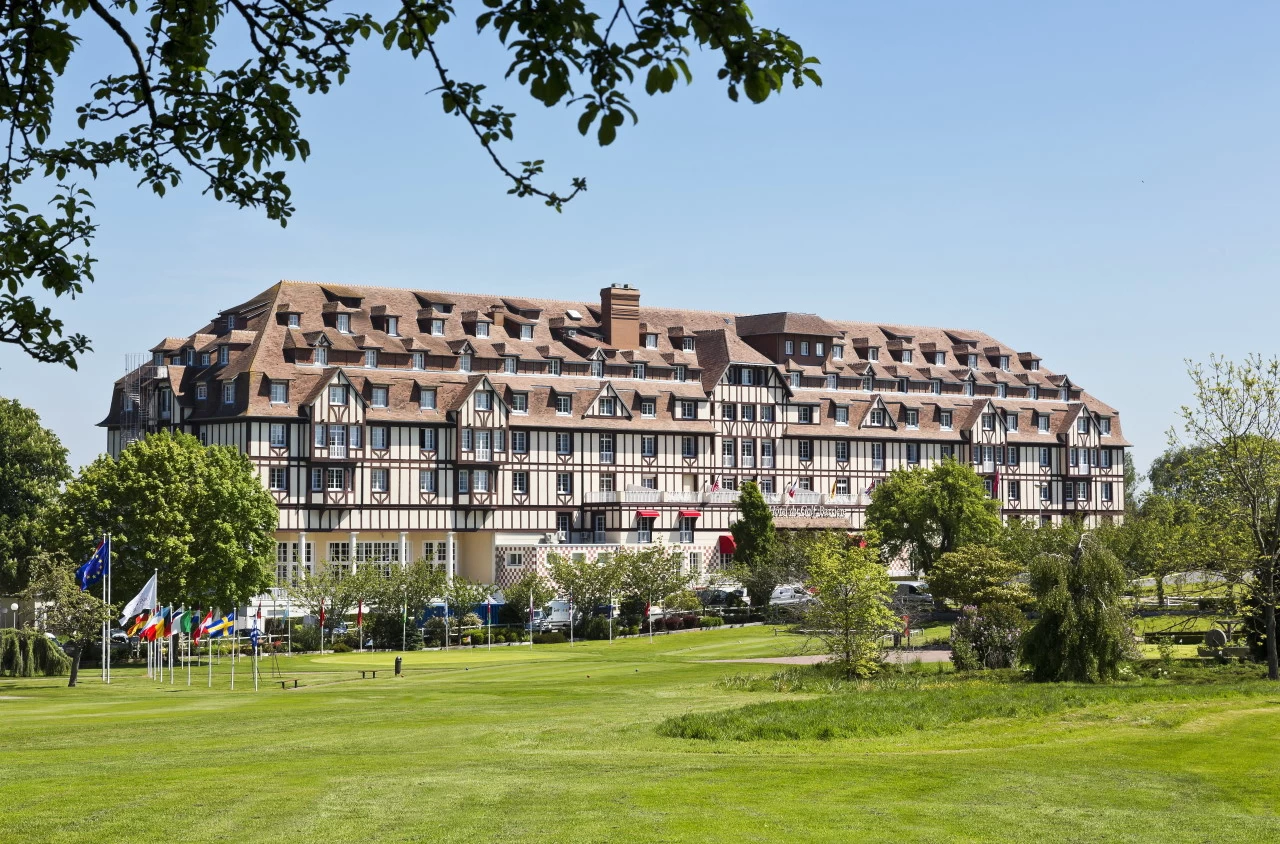 Hospitality
Hôtel du Golf
"Book your luxury stay." The message to visitors to the Hôtel du Golf website is clear, inviting them to a charming hotel nestled in a sea of ​​green, far from the hustle and bustle of the city center but close to the pleasures of Deauville, a refined and elite location on the Côte Fleurie in Normandy.
Part of the Barrière five-star chain, the Hôtel du Golf has just completed three years of renovations that involved a modernization of its rooms, suites and restaurants.
The hotel's aristocratic architecture is complemented by a decidedly contemporary interior design, the signature of an iconic style Made in Normandy: huge sculptures of apples and horses, Chesterfield furniture and Scottish tartans are just some of the most visible features that decorate the rooms.
The decor blends with the materials of floor and wall tiles in a symphony of taste and originality, establishing themselves as an exceptional combo for an environment that not only seeks to be refined, but also different and impactful. The majesty of a typically French architecture is enhanced by the particular charm of Atlas Concorde porcelain floor tiles and white body wall tiles used to furnish the bathrooms.
Here, lush and captivating nature becomes inspiration for a cutting-edge project that recalls the material essence of stone and its wealth of details. In an enveloping and evocative atmosphere, Atlas Concorde ceramic tiles interpret Luserna stone and quartzitein a new way, giving the spaces a mix of irrepressible earthiness and delicate natural character. Surfaces with intense colors and textures obtained thanks to the most modern and sophisticated ceramic technologies become key components of a vigorous architecture, in harmony with the distinct and personalized character of all the rooms of the French Hotel.
The collection chosen for the floors and walls of the bathrooms is the Trust series in the light Silver color and in 30x30 cm and 30x60 cm formats.
Where
Deauville, France
Inside the project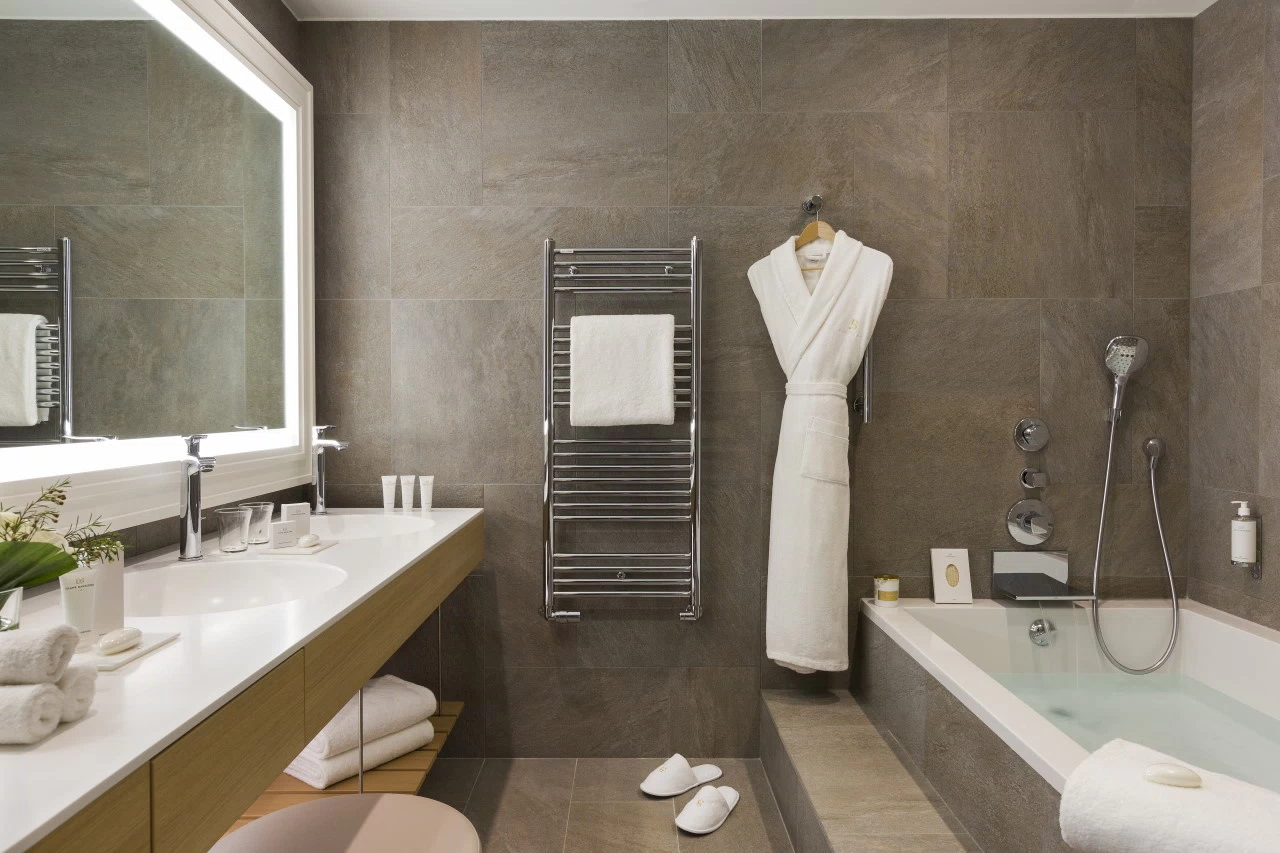 AtlasConcorde Hotel du Golf Francia 009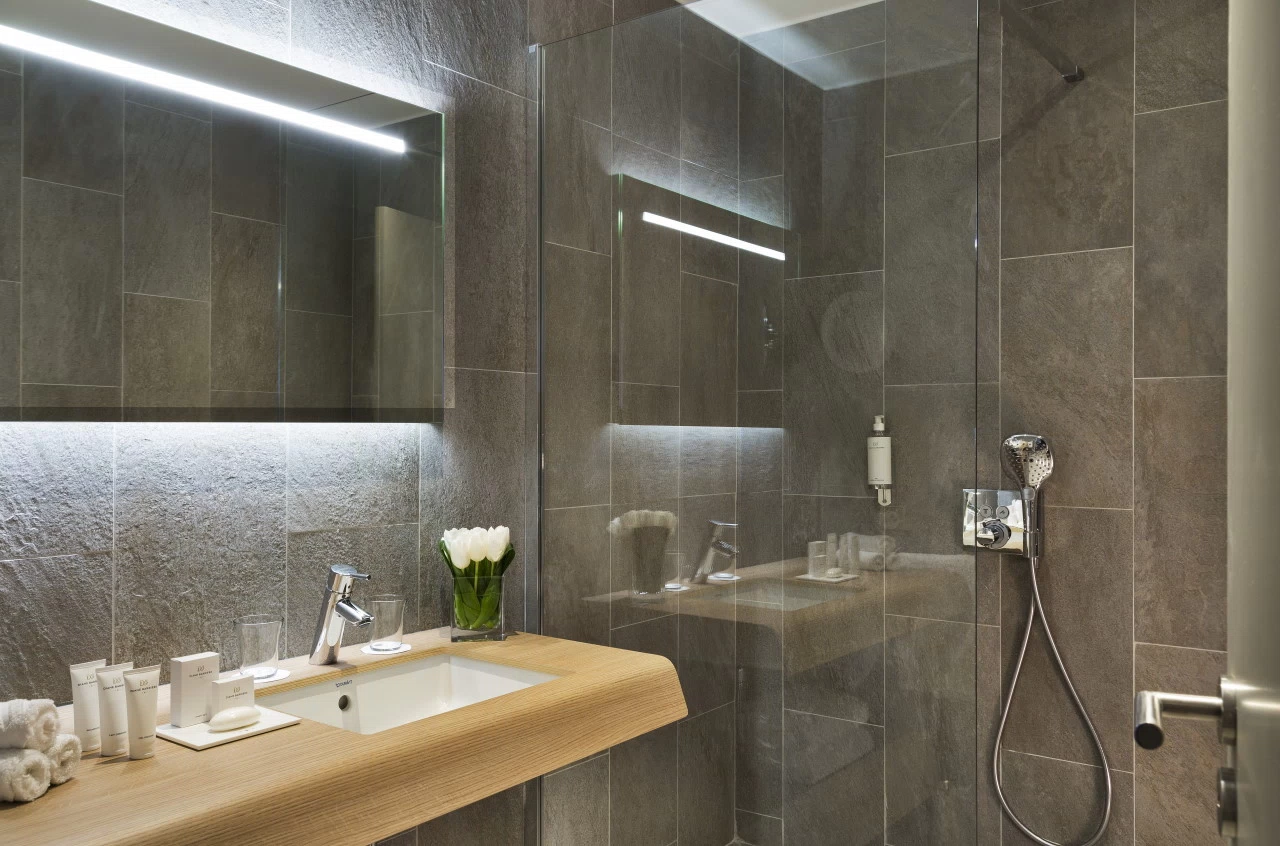 AtlasConcorde Hotel du Golf Francia 004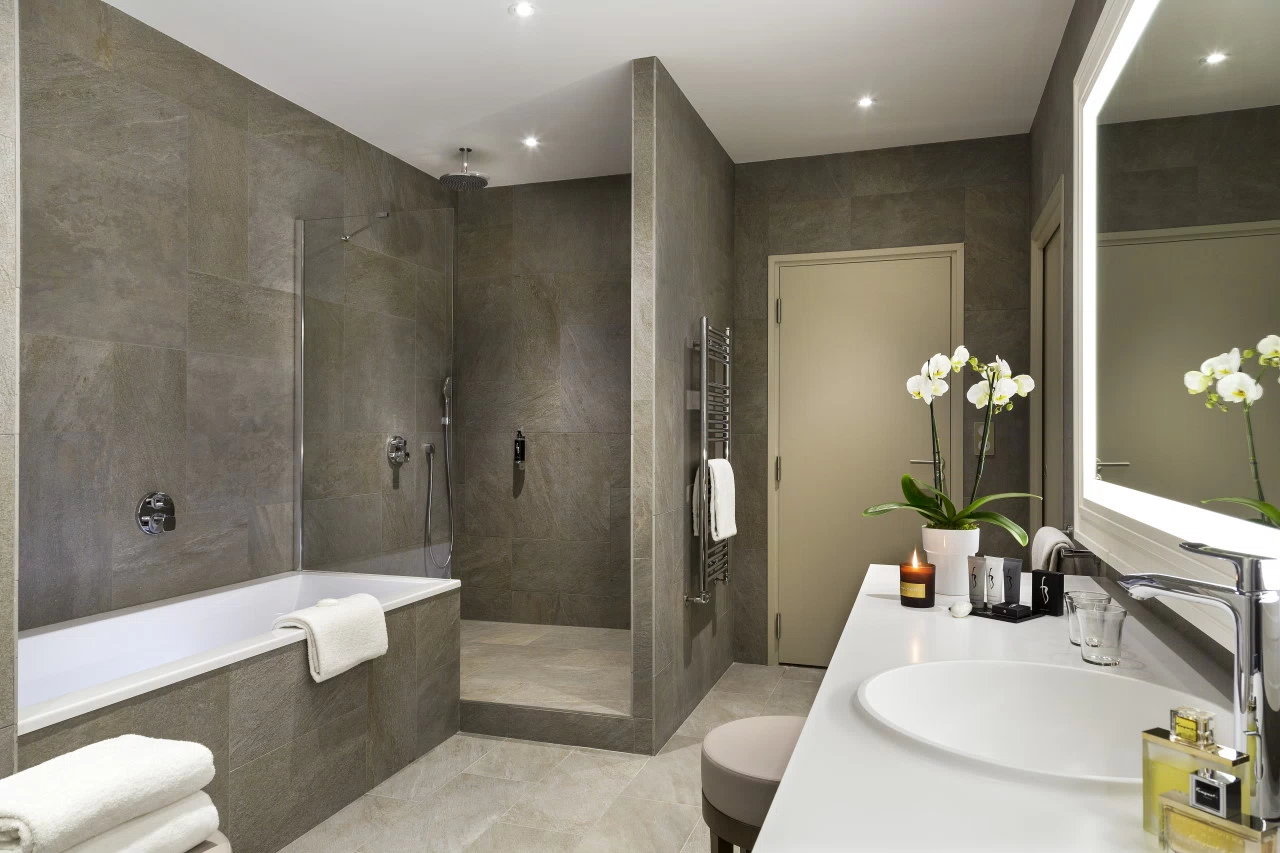 AtlasConcorde Hotel du Golf Francia 003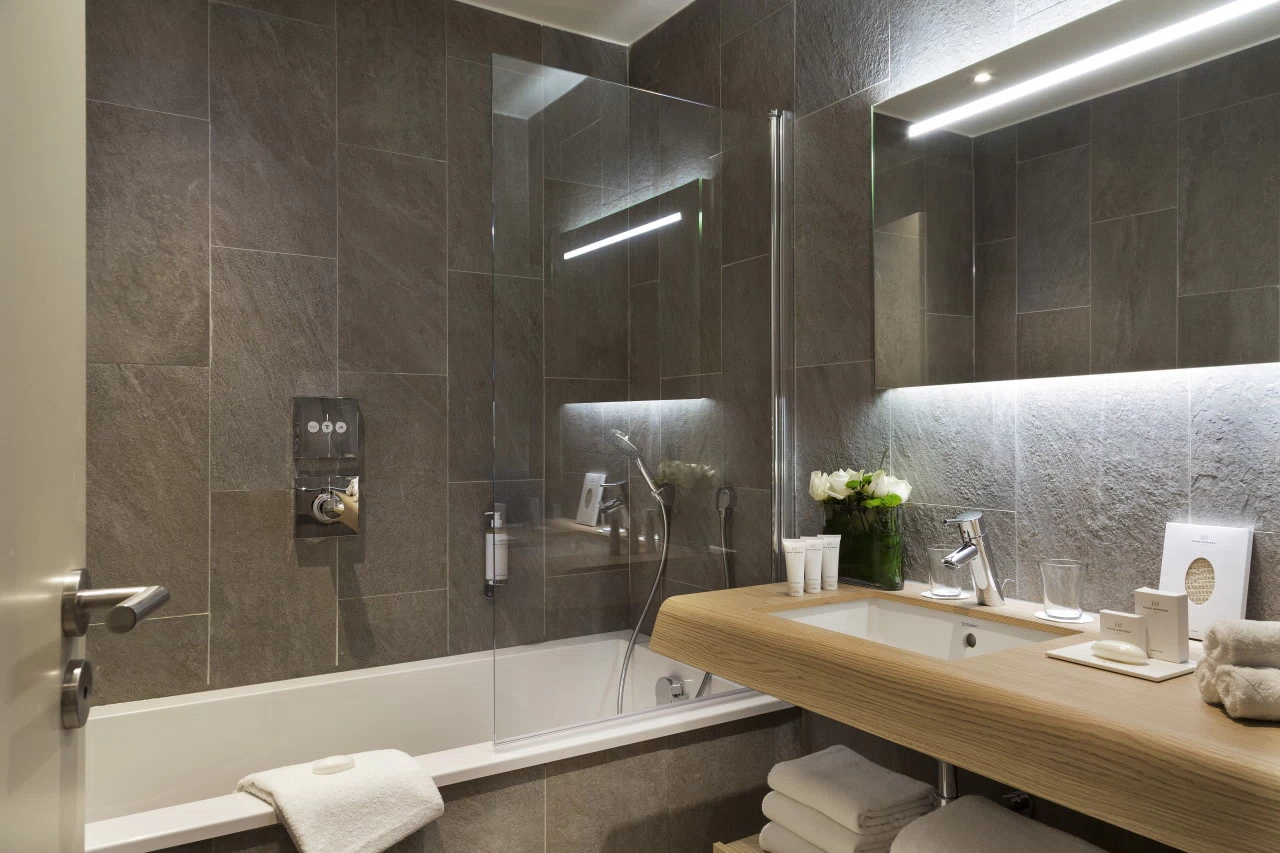 AtlasConcorde Hotel du Golf Francia 006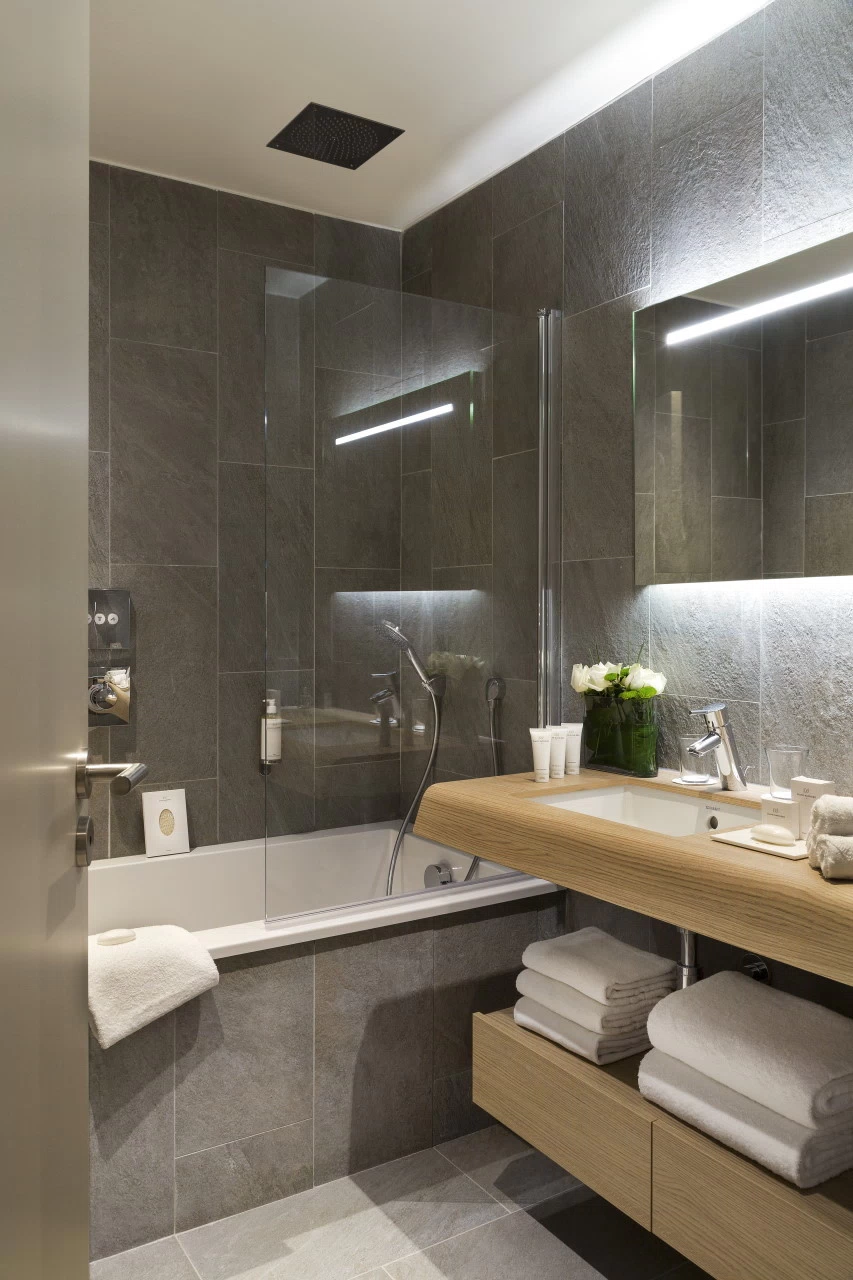 AtlasConcorde Hotel du Golf Francia 007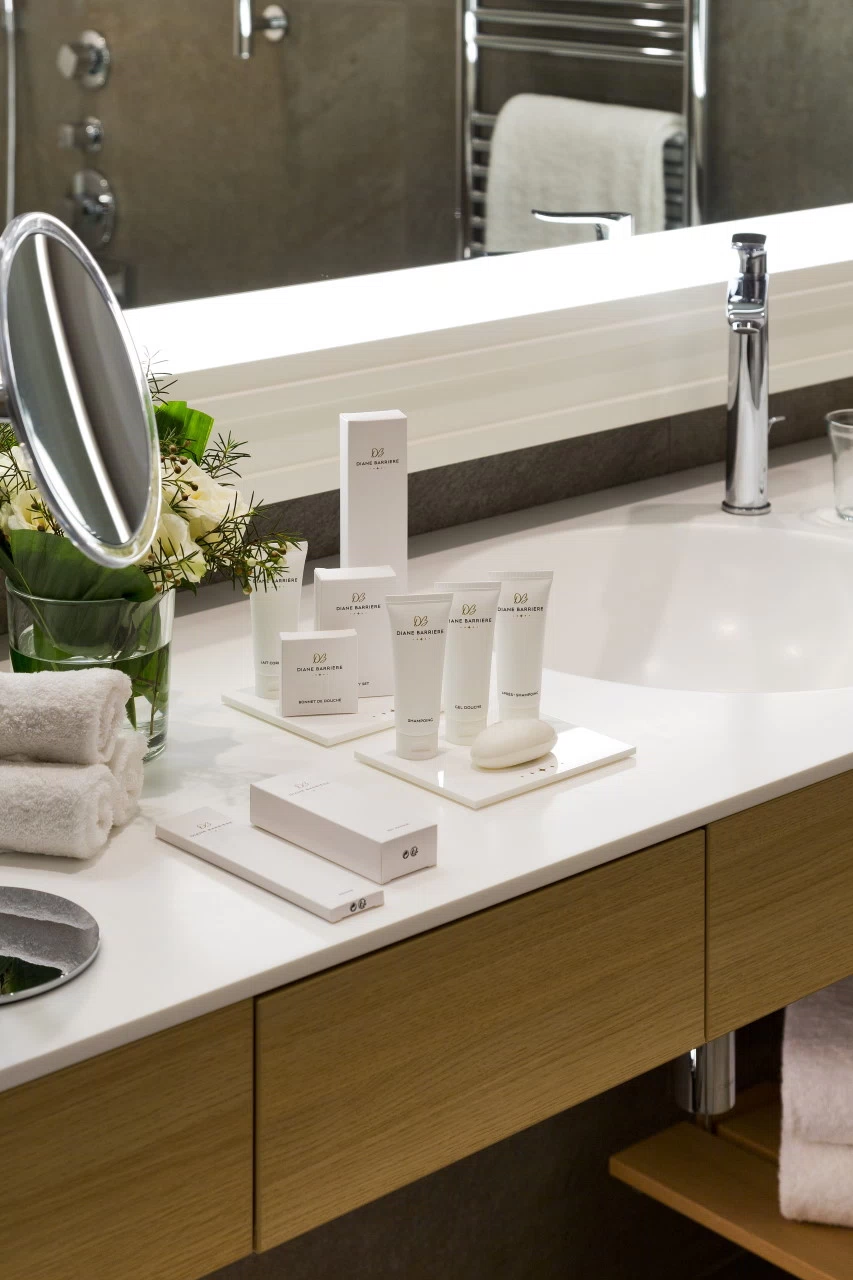 AtlasConcorde Hotel du Golf Francia 010
Inside the project
The leading collections