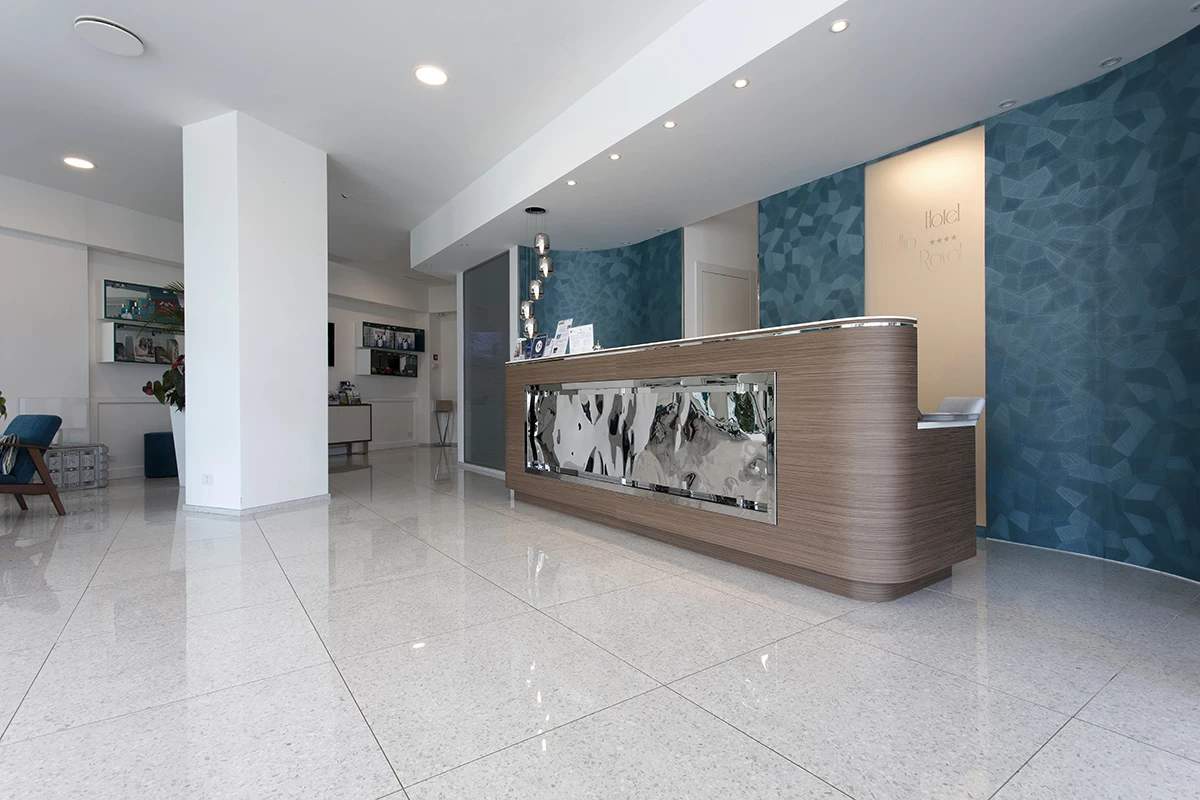 Hospitality
Hotel Tigullio Royal
Hotel Tigullio Royal is a delightful 4-star hotel located on the seafront of Rapallo, Liguria.
Distinguished by a refined maritime style and a stunning view overlooking the Gulf of Tigullio, the hotel's interior decoration features tiles from Atlas Concorde.
In fact, thanks to porcelain tiles that elegantly interpret Venetian terrazzo in a modern key, the company was chosen as official supplier of indoor flooring for the reception area and entrance.
The original and never dull surfaces distinguish themselves architecturally thanks to the scales, infusions and marble-effect fragments that amplify the decorative potential of the ceramics, offering ideal solutions for hospitality environments with an innovative appeal.
Chosen in a light color, the porcelain tiles used for the hotel have a highly polished and mirrored finish, recalling the shiny effect of traditional terrazzo floors. Their spectacular sheen thus evokes the brightness of the original material, giving the rooms a dreamy touch of timeless luxury.
The collection used is Marvel Gems in the White tone.
Where
Rapallo (GE), Italy
Inside the project
AtlasConcorde Hotel Tigullio Royal Italia 004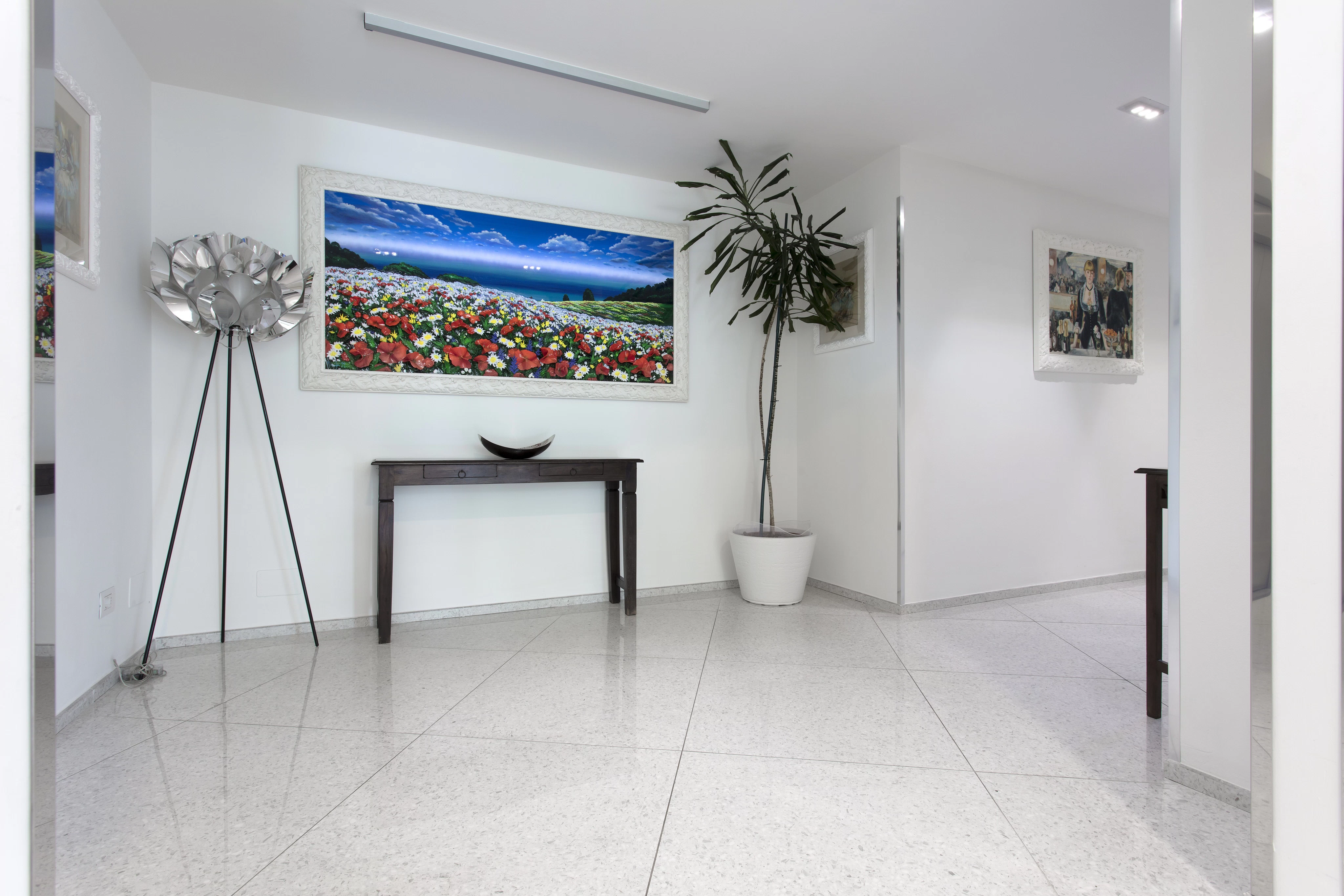 AtlasConcorde Hotel Tigullio Royal Italia 012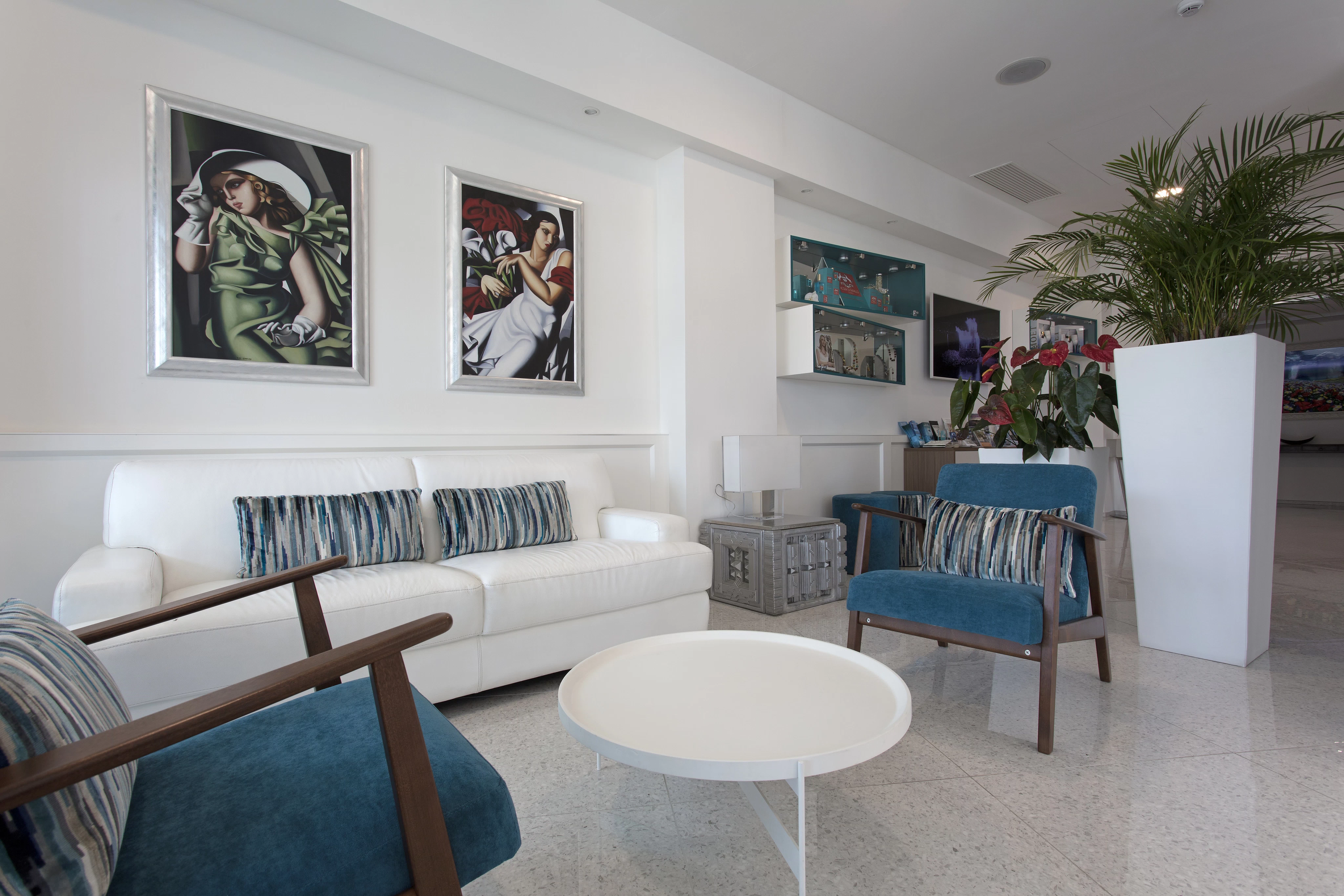 AtlasConcorde Hotel Tigullio Royal Italia 004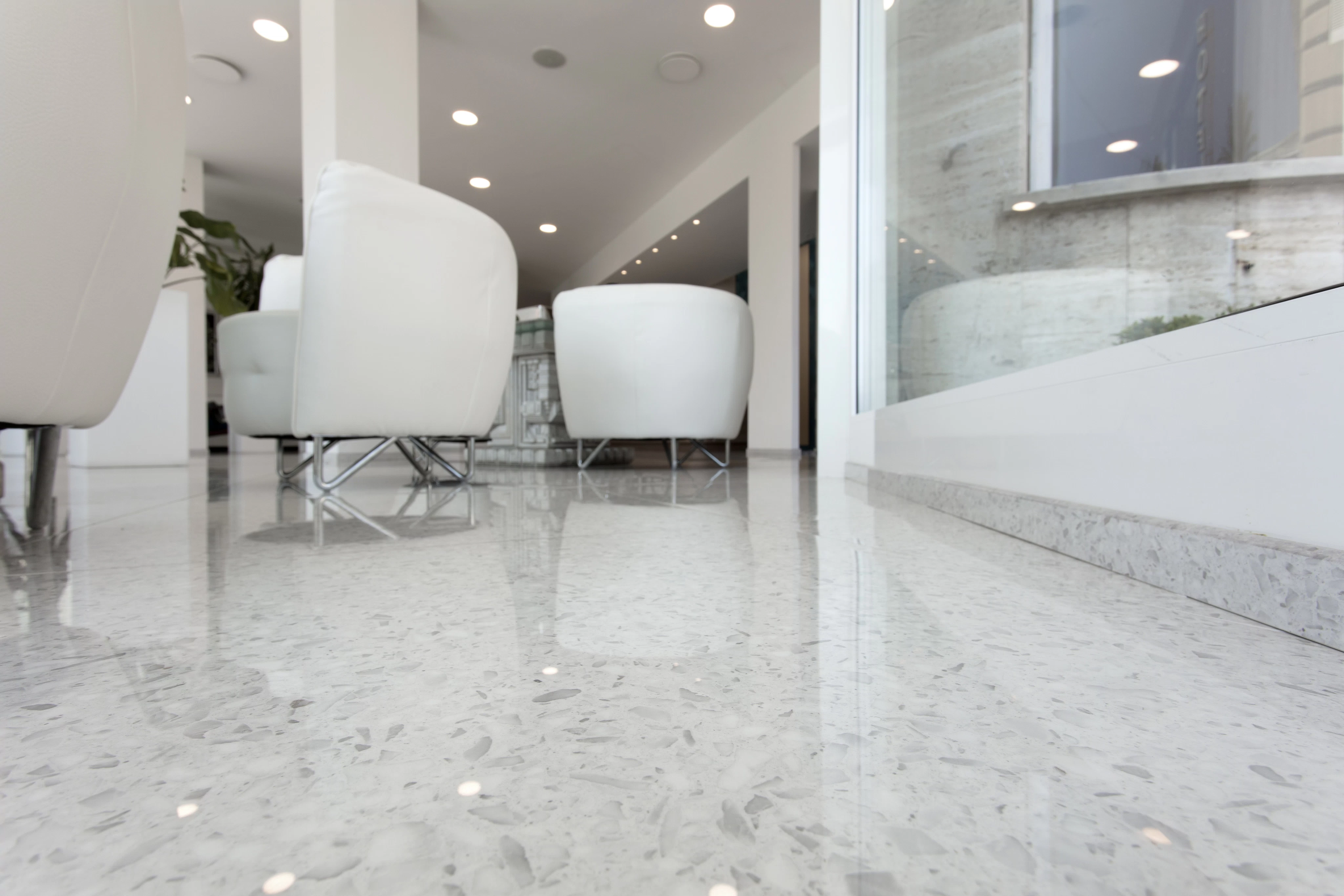 AtlasConcorde Hotel Tigullio Royal Italia 009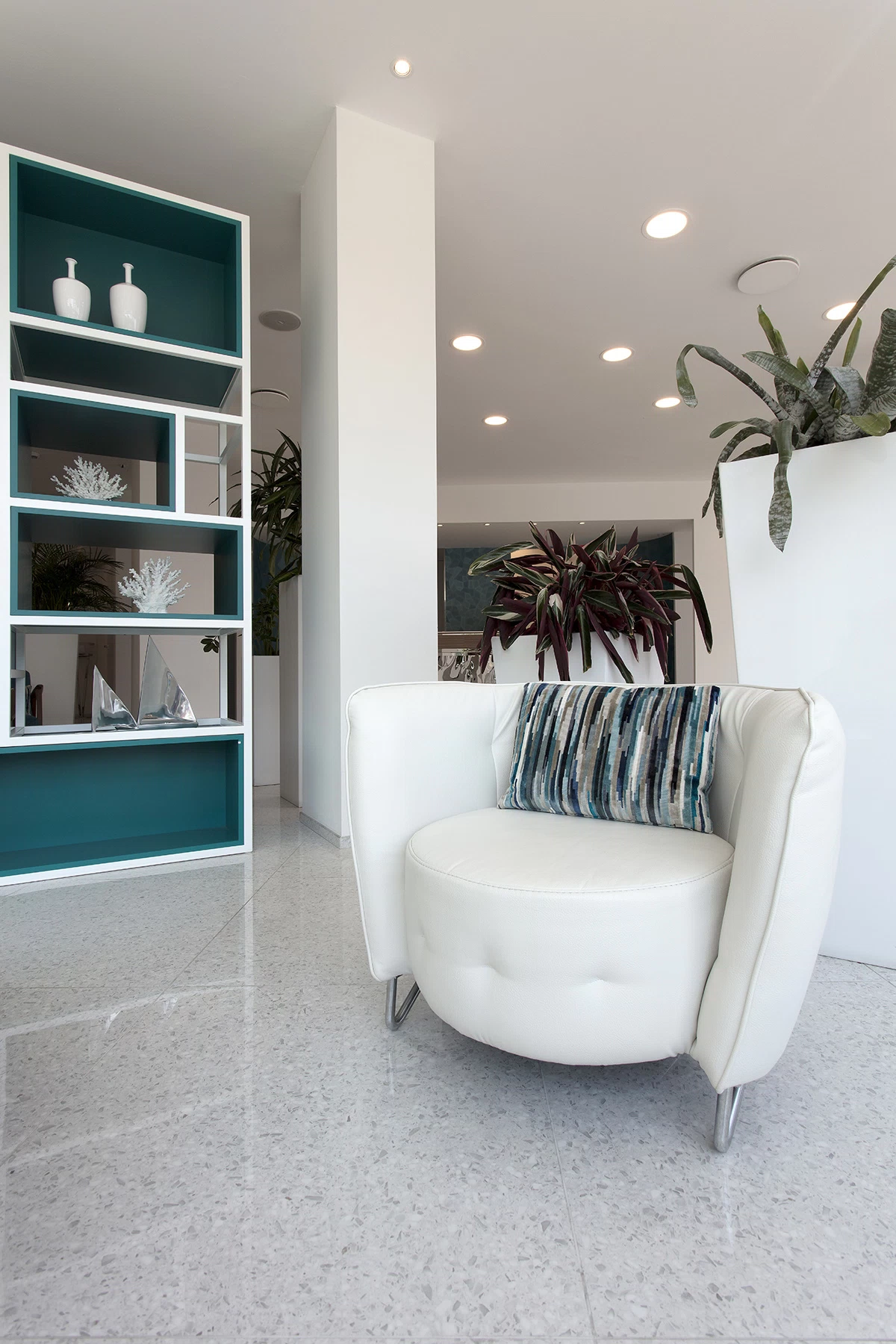 AtlasConcorde Hotel Tigullio Royal Italia 007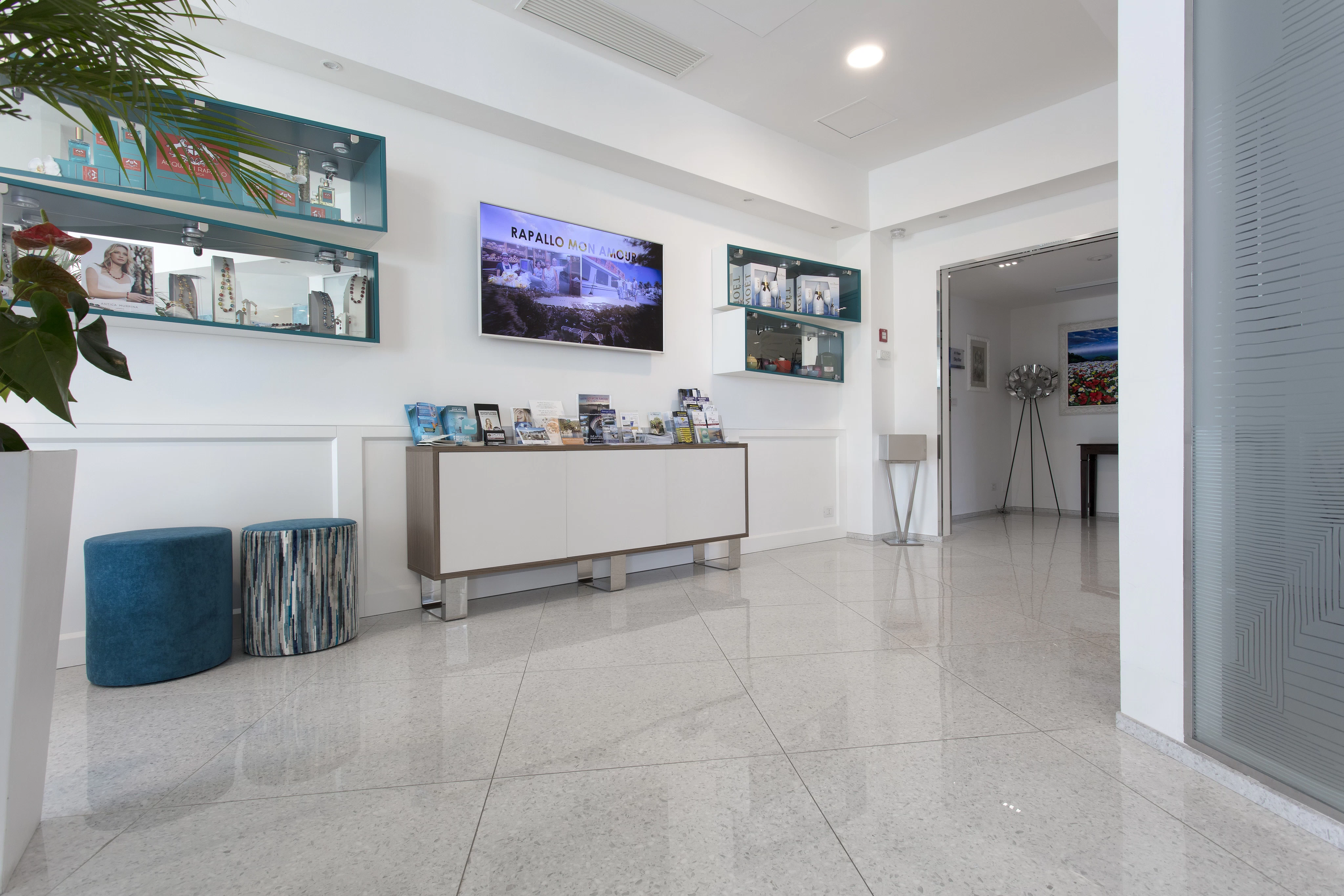 AtlasConcorde Hotel Tigullio Royal Italia 019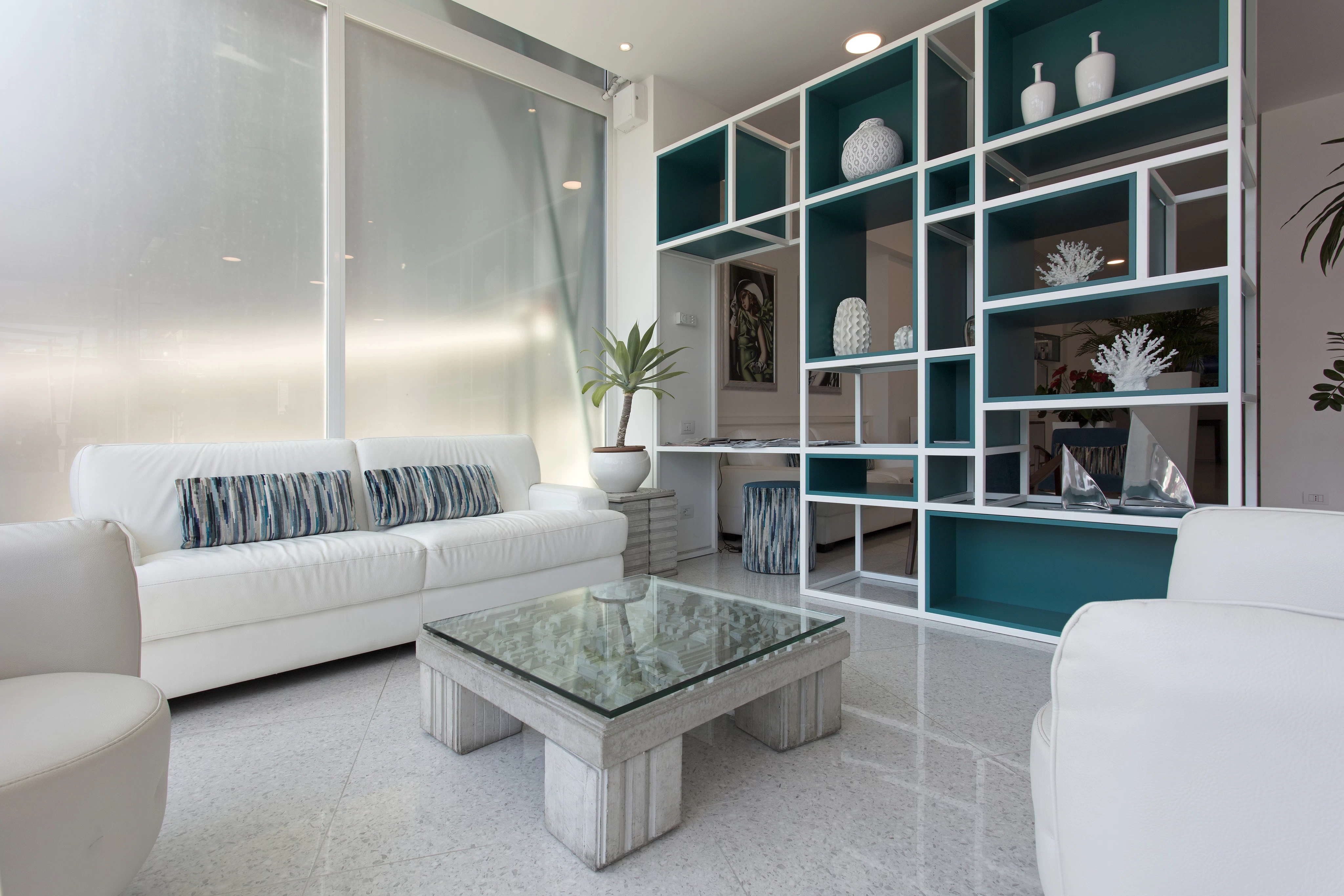 AtlasConcorde Hotel Tigullio Royal Italia 020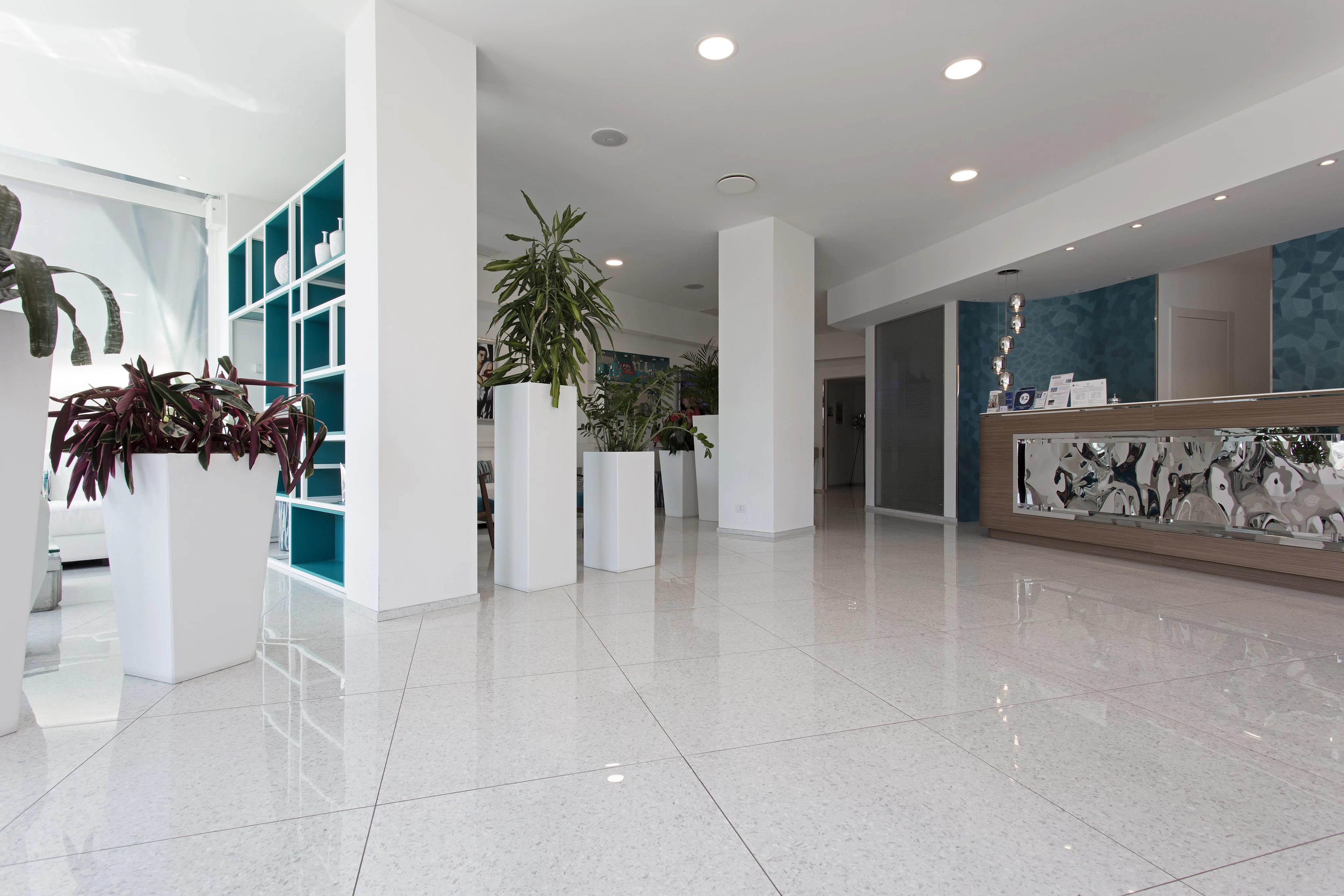 AtlasConcorde Hotel Tigullio Royal Italia 021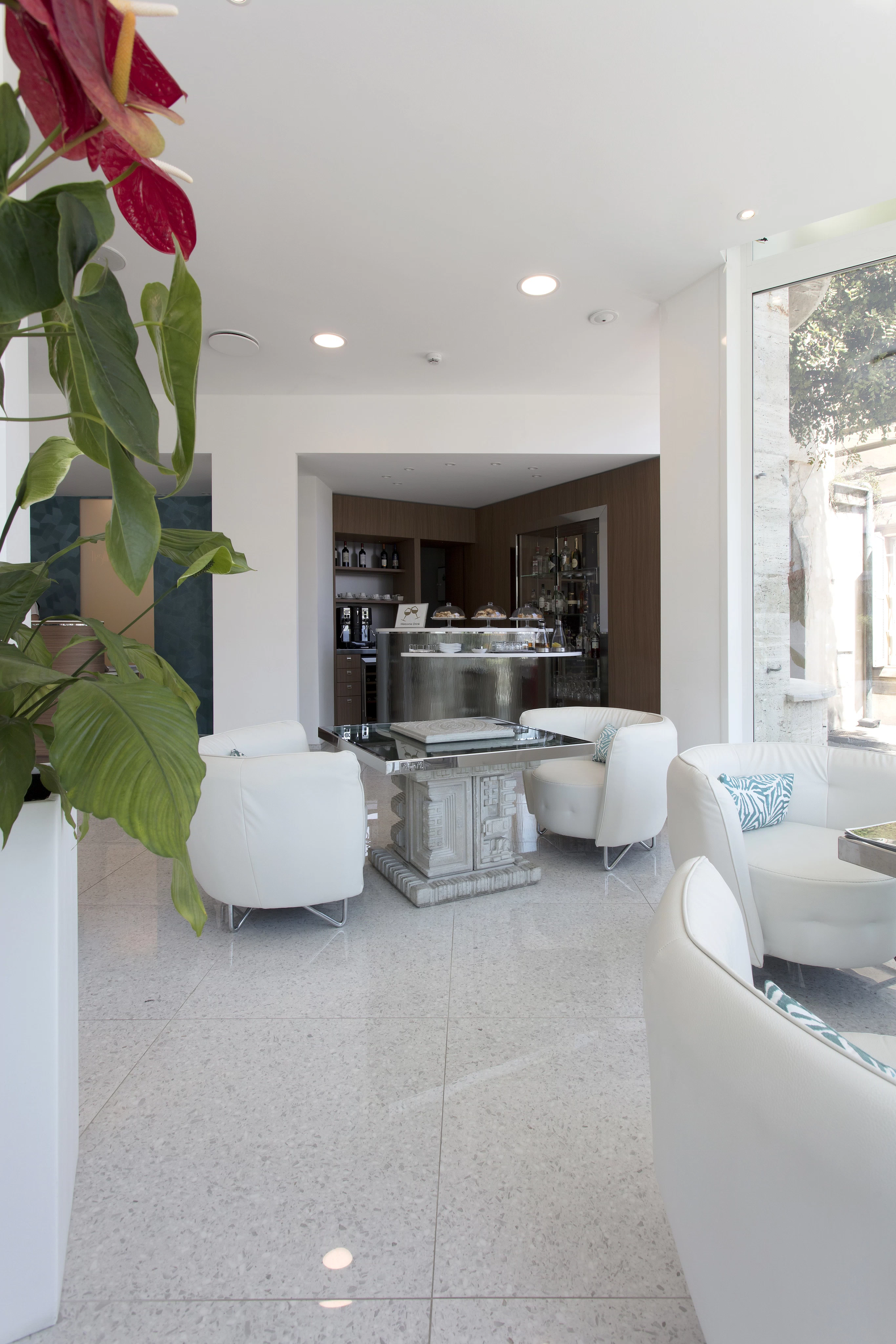 AtlasConcorde Hotel Tigullio Royal Italia 025
Inside the project
The leading collections