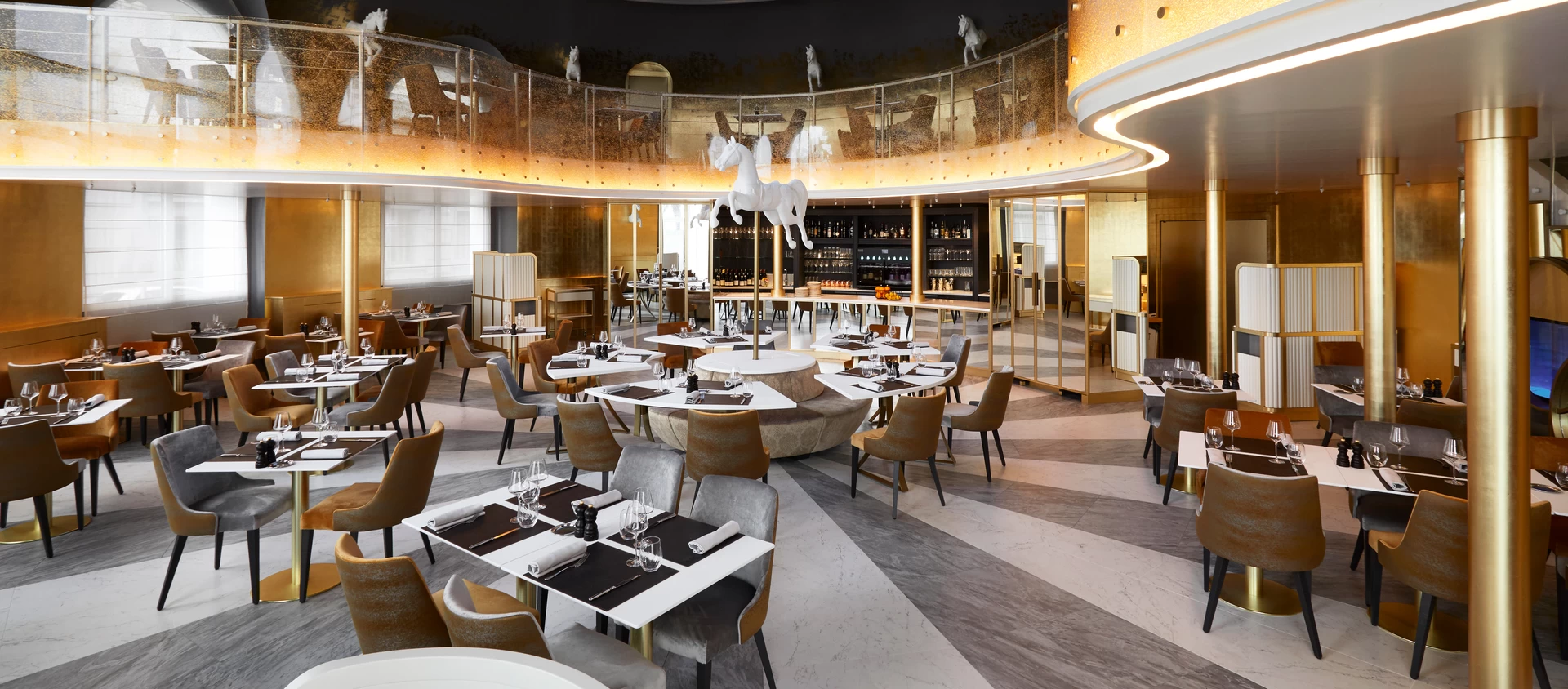 Restaurants
La Rotonde Restaurant, Hotel Negresco
In the heart of a region of timeless beauty and the capital of the Côte d'Azur, Nice is a city of history, architecture, culture and art, preserving the charm of a Mediterranean city with a wide variety of places to visit.
One of these, the Promenade des Anglais is the "en plein air" meeting place for residents and tourists alike. Where the blue of the sky merges with the blue of the Mediterranean, the promenade is lined by large luxury hotels with an unmistakable style.
The Hotel Negresco, strategically located between the city center and the elegant shops of Rue Paradis, stands out from all the others. Today it boasts the renovated La Rotonde restaurant, a chic, relaxed expression of the Riviera. This large brasserie combines a warm atmosphere with a touch of glamor, where the brightly colored furniture, the 18th century carousel, and its wooden horses transform the venue into a place of the unexpected.
Atlas Concorde solutions fit perfectly with this setting of luxury and stylistic sophistication, decorating the restaurant's floor with the appeal of contemporary design. The elegant, refined charm of the marble effect comes to life inside the restaurant thanks to a combination of soft and strong tones, for a result with a bold character. The contrast between the different colors is echoed by the custom-made pieces that demonstrate Atlas Concorde's ability to respond to specific needs without ever sacrificing beauty.
Where
Nizza, France
Design by
Studio HMNA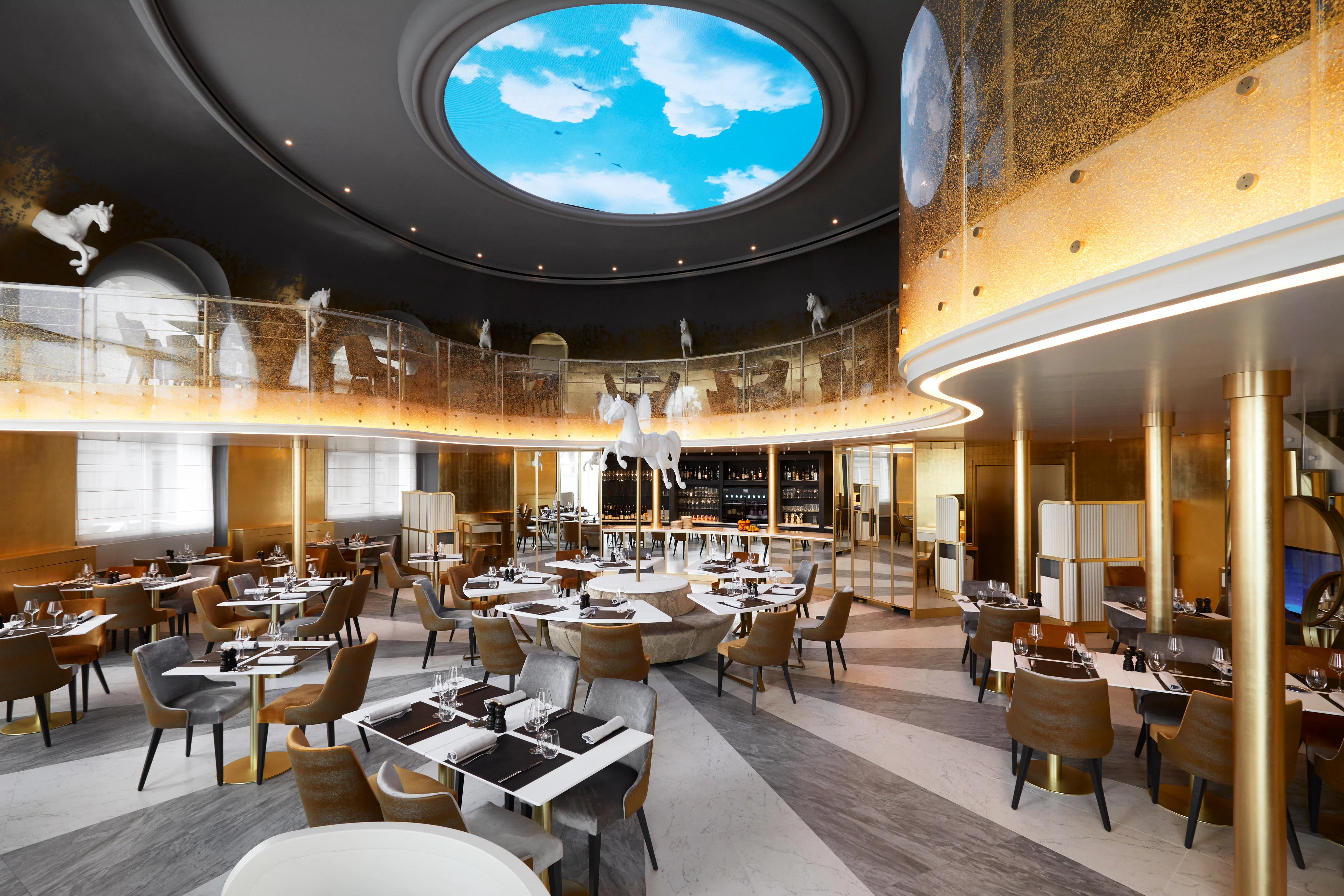 La-Rotonde-Negresco-6458 FA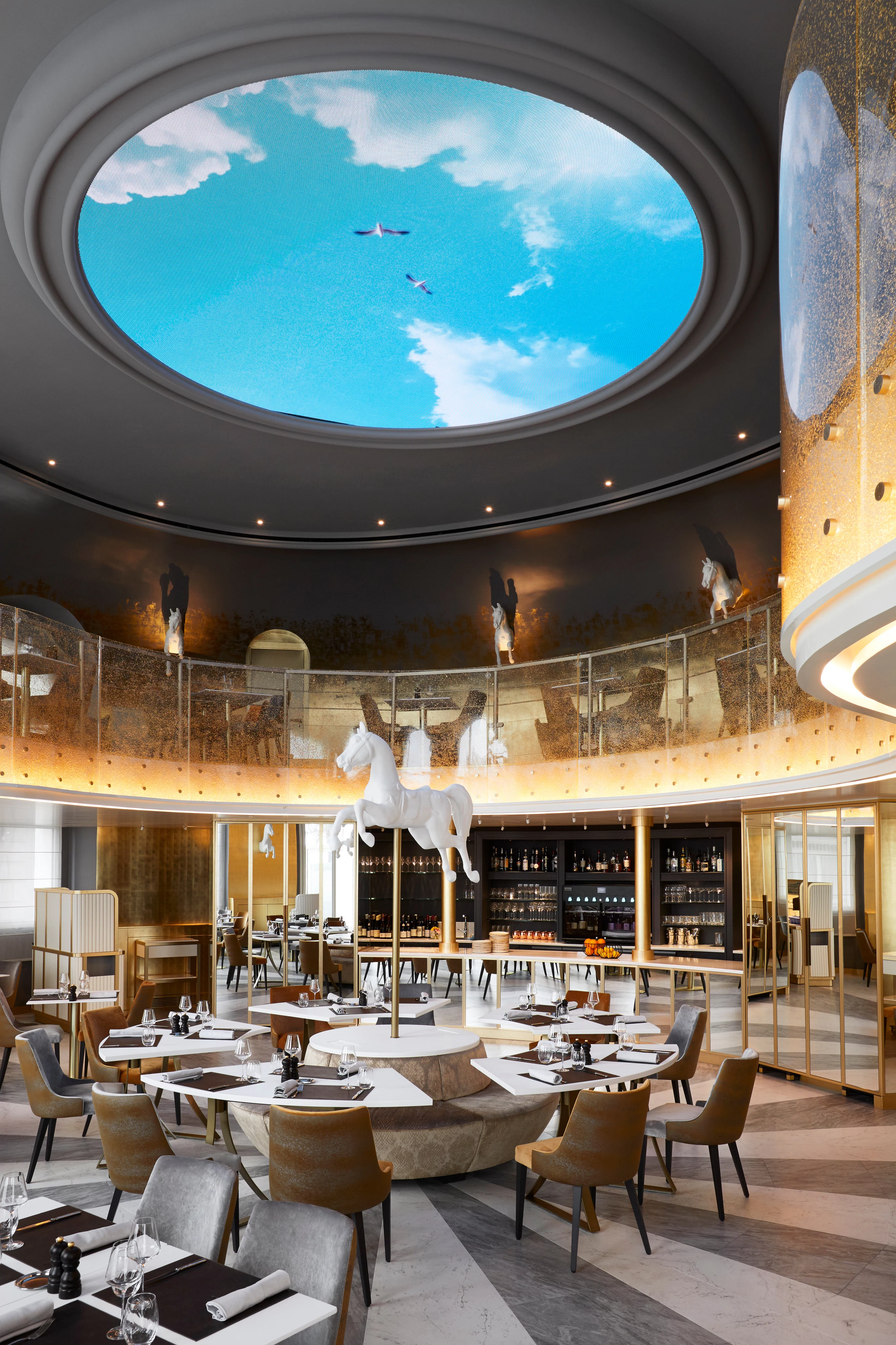 La-Rotonde-Negresco-6463 FA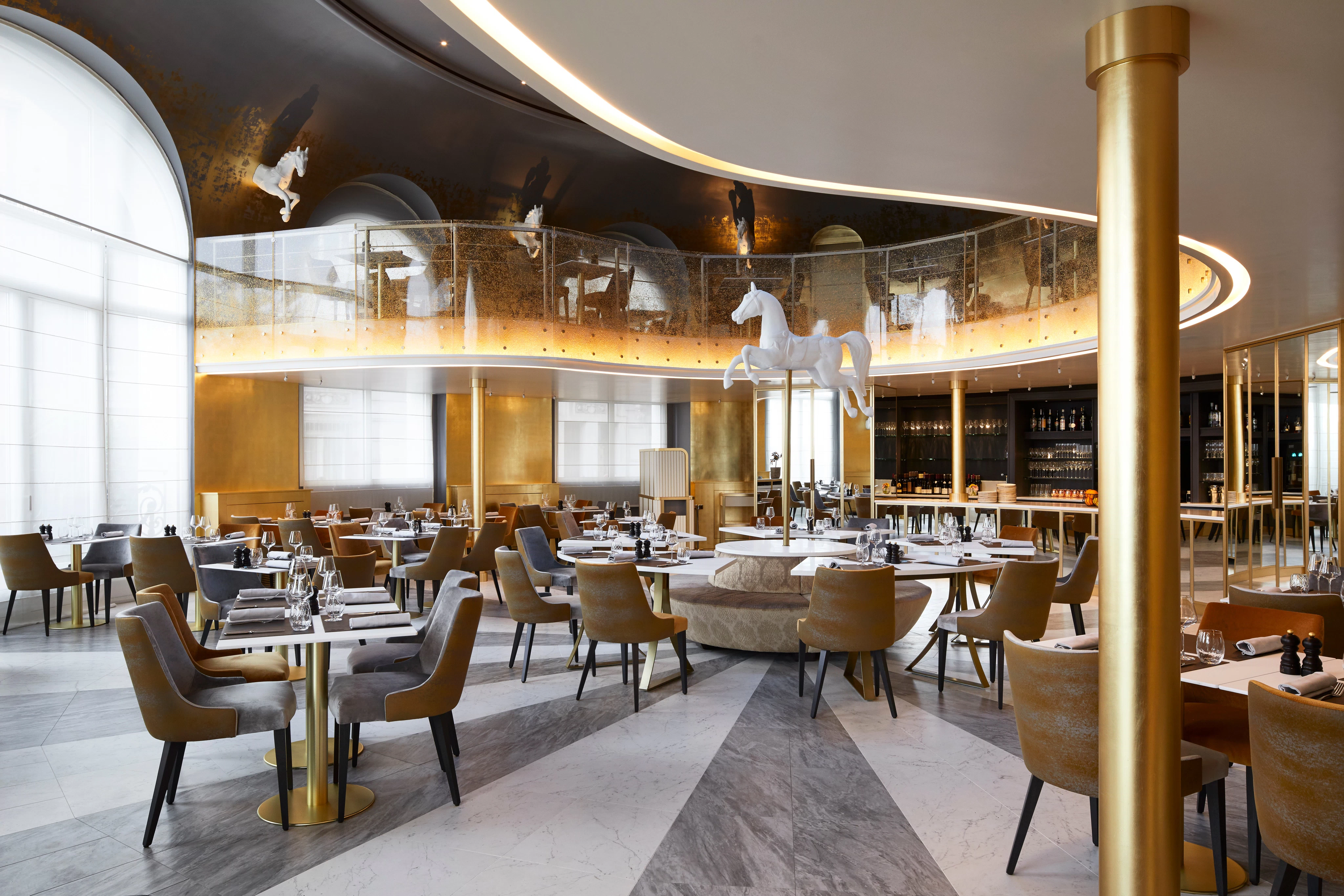 La-Rotonde-Negresco-6478 FA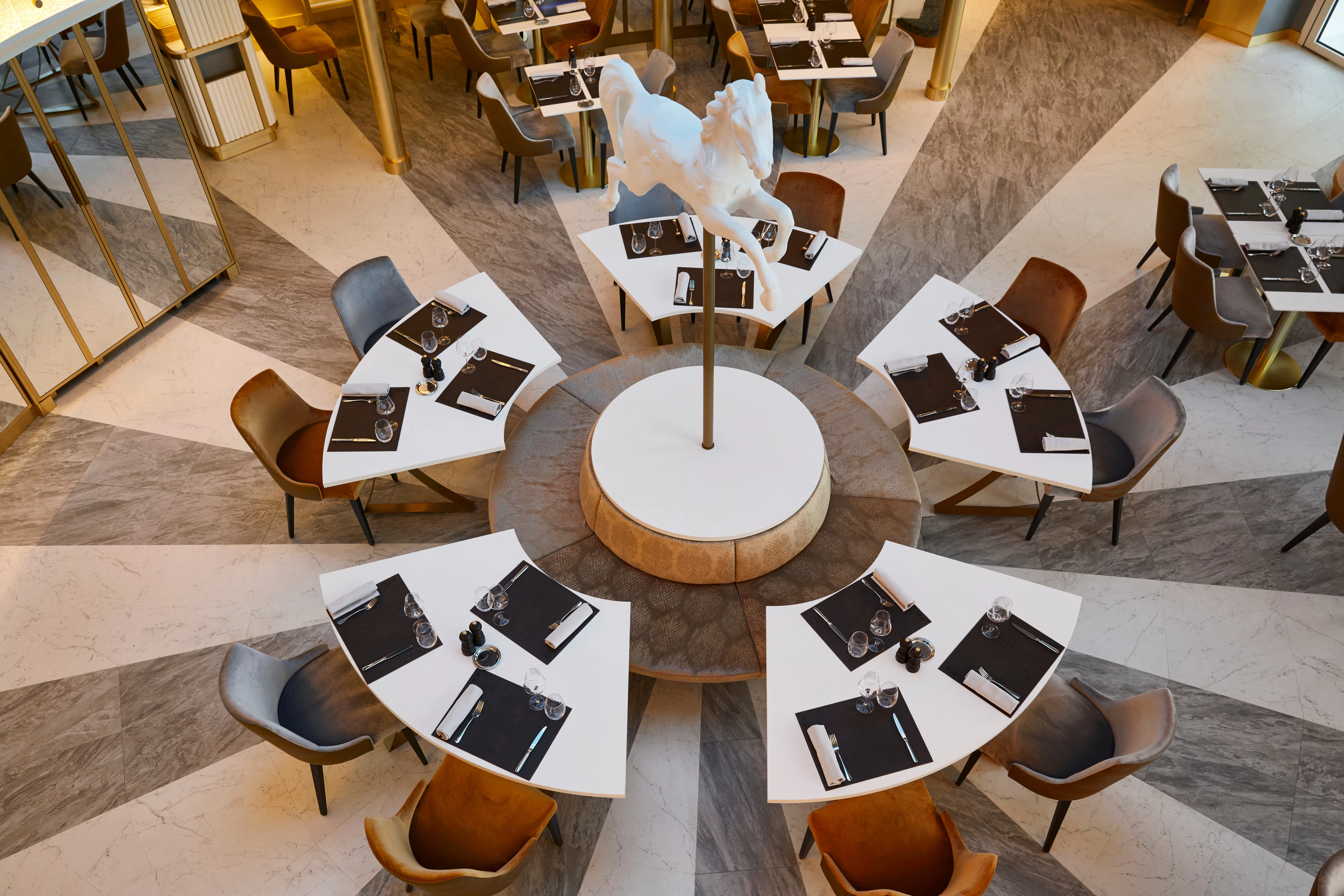 La-Rotonde-Negresco-6556 FA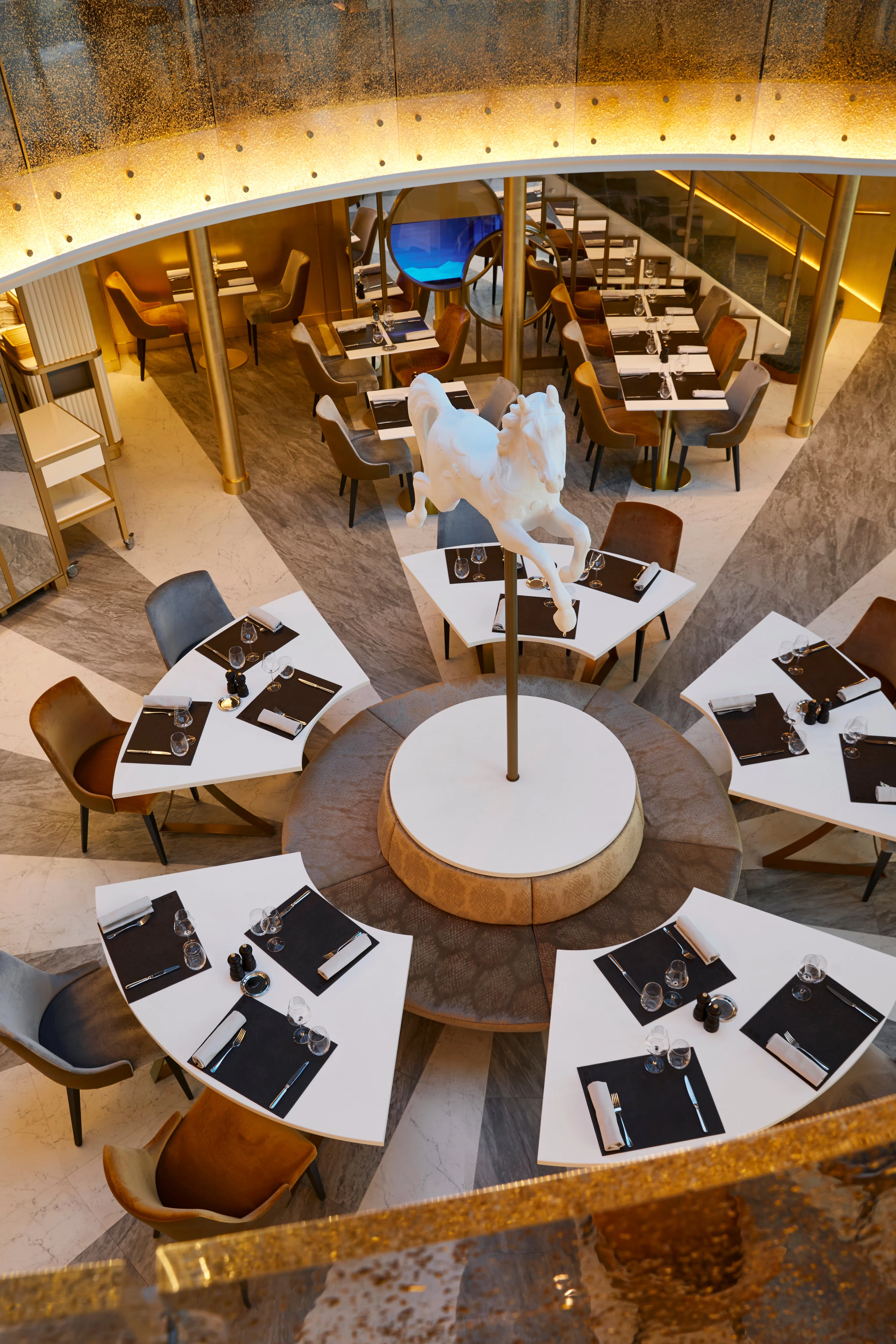 La-Rotonde-Negresco-6559 FA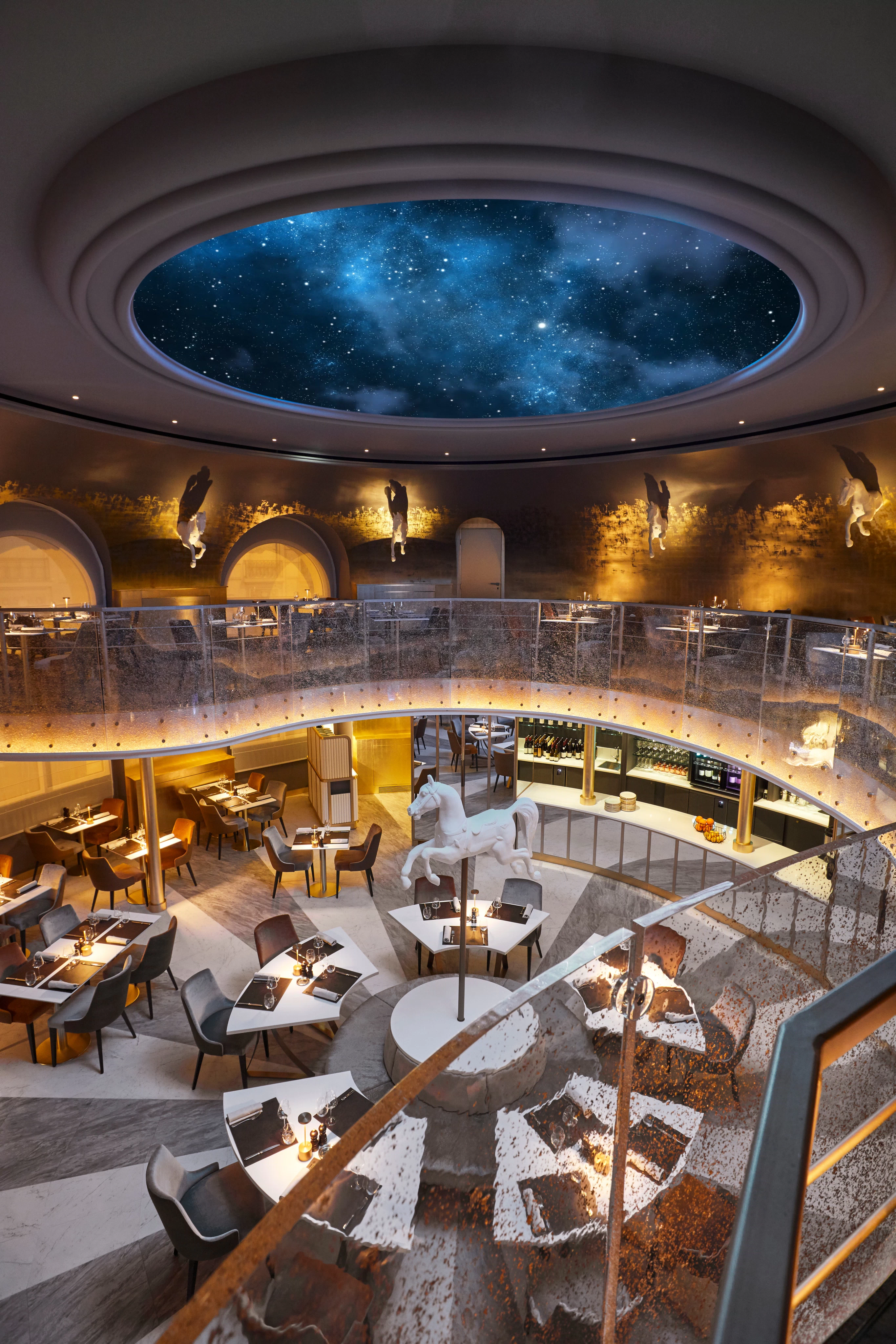 La-Rotonde-Negresco-6641 FA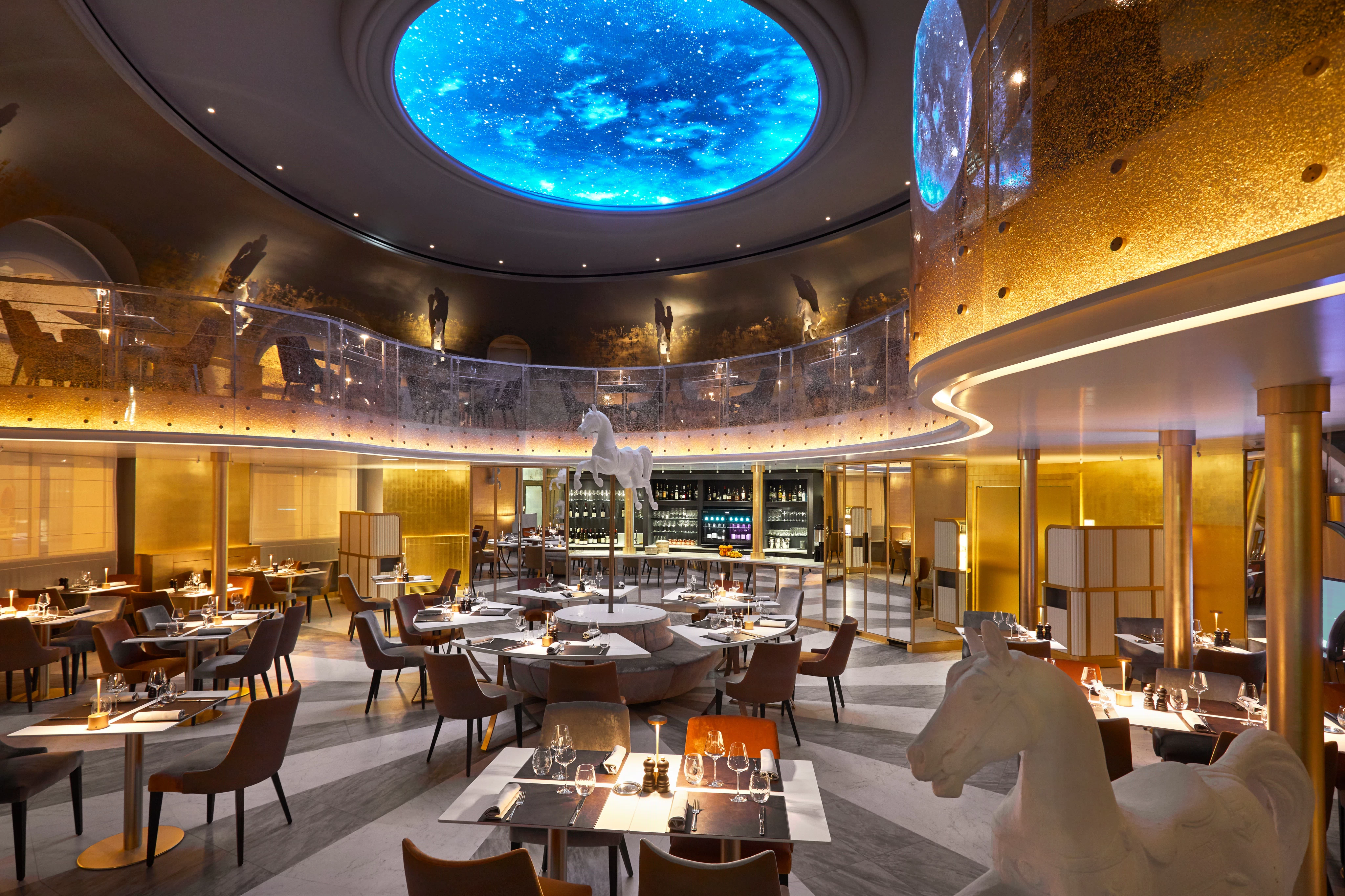 La-Rotonde-Negresco-6647 FA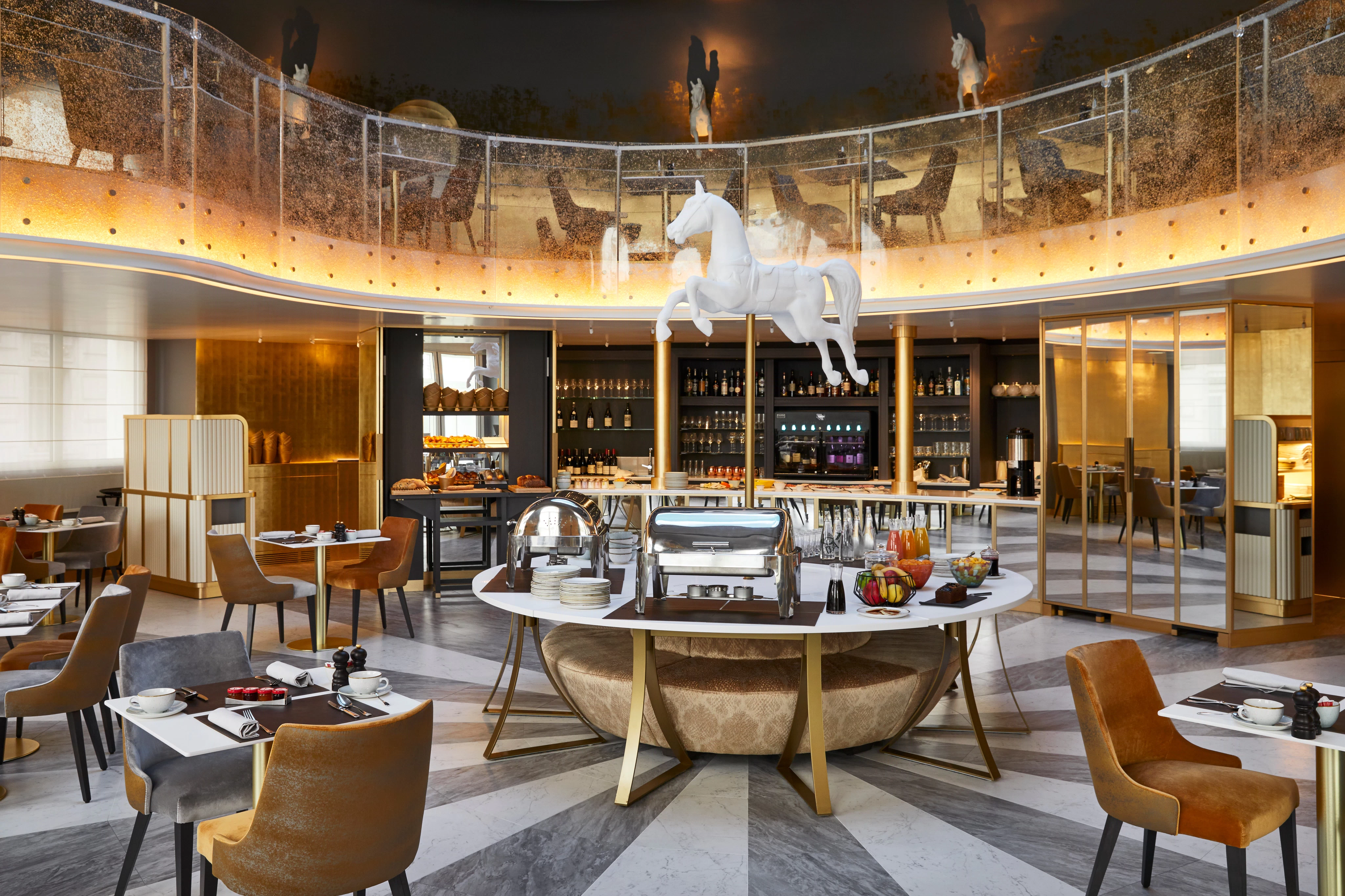 La-Rotonde-Negresco-6673 FA